Home » Spain »
Spain has something to offer to any kind of traveler but the beaches are something unique! As promised, here's the second part of our list of the best beaches to visit in Spain. In this part, we share with you information about beaches in Formentera, Menorca, Costa del Sol, and many more. Read the first part of this list here.
Formentera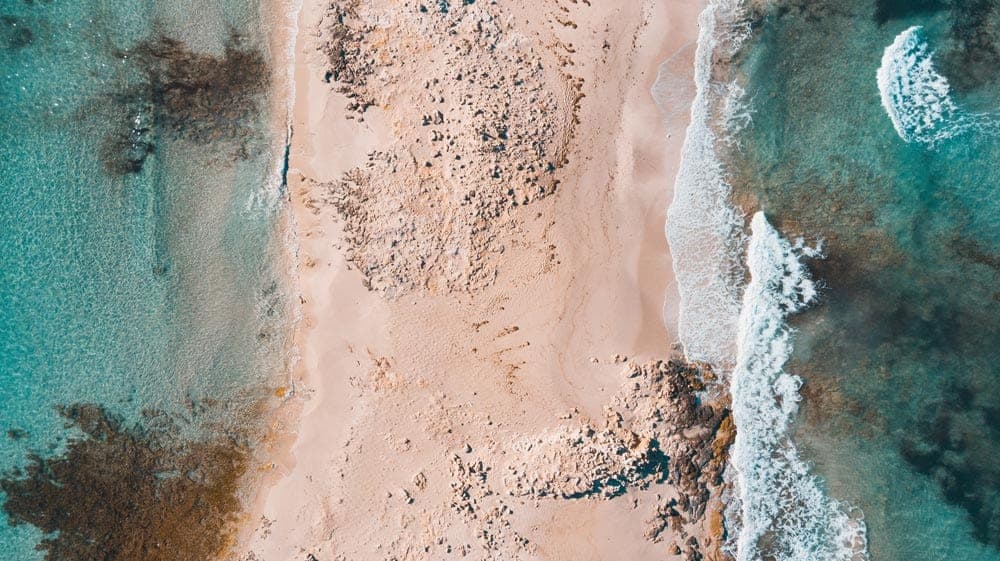 Located at the south of Ibiza, the white sand and clear waters of Formentera's beaches are perfect for families. But also, it has a boho vibe. Depending on the beach, you can experience watersports or just have some relaxing moments near the beach. If you're visiting Ibiza, you can take a day trip to Formentera.
Beaches to visit in Formentera
Es Pujols: it has a laidback vibe full of bars and restaurants. It has a family vibe and great places to eat. Be aware of the jellyfish.
Playa de Ses Illetes: white sand, turquoise water, and great food! During summers many people go to this beach so get there early if you want a good spot. It's also nudist-friendly. Sometimes called the Caribbean of Europe.
S'Alga Beach: it may be smaller but the natural harbor that's formed in it makes it special and kind of a closed-off area. There are almost no waves so it's child-friendly. Consider there are no restaurants or stores on this beach so bring your own food (and clean after you leave!).
Menorca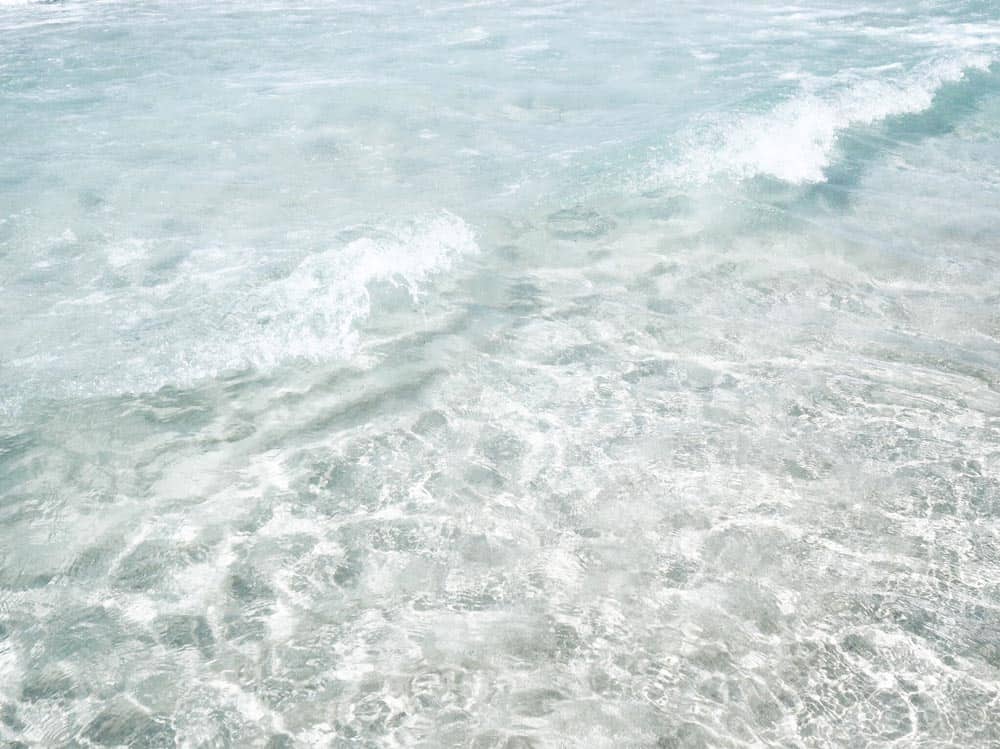 Menorca has a low-key personality you'll fall in love with. Also part of the Balearic Islands, Menorca has sandy and rocky beaches and turquoise water. You'll also find interesting the mix of local and colonial architecture. It's easy to go around the island walking, cycling or even riding a horse, a great example of sustainable tourism.
Beaches to visit in Menorca
Cala Pregonda: golden sand, pink rocks, dunes, and green fields. This beach has everything. The sea here is almost still and always crystalline. There's also a marine reserve and activities like diving and snorkeling.
Cala Macarella: a cove with white sand, the sea is like a pool of turquoise water. Perfect for sunbathing, even in low season (spring or autumn). Nudist friendly.
Cala Turqueta: one of the most famous beaches on the island. The cove is almost untouched but you can find bathrooms and a beach bar. Get there early since it's super popular.
Cala Macarella and Cala Macarelleta: these two bays are connected through a trail. Have a camera with you because the views are amazing. Also, bring comfortable shoes to walk this trail.
Costa del Sol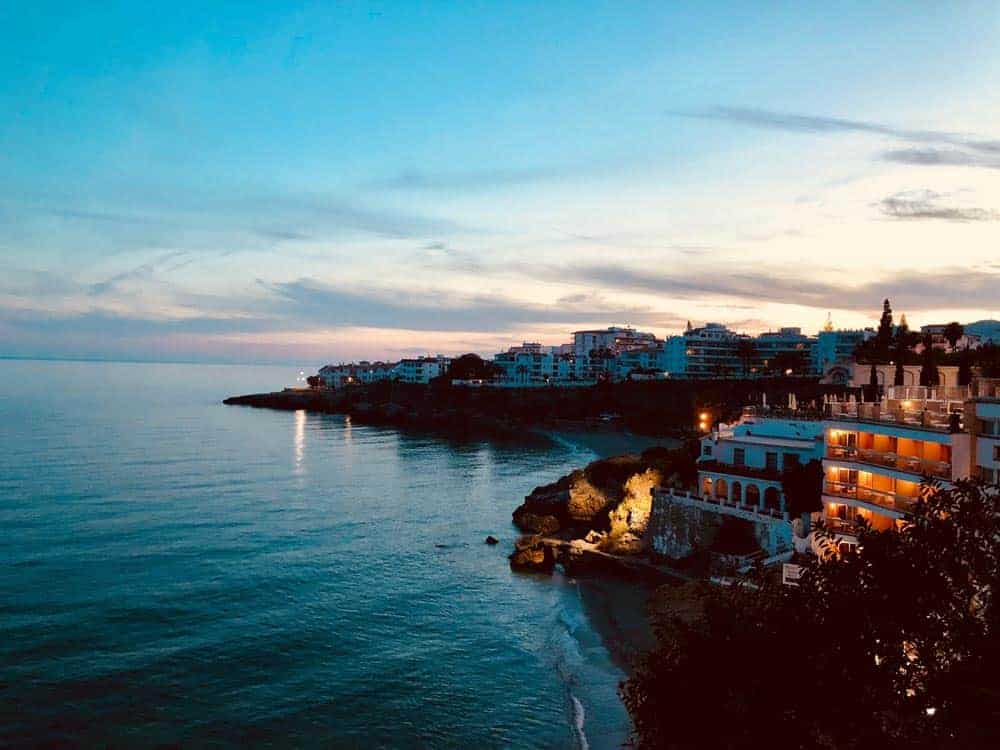 Costa del Sol is a stretch of beaches in Andalusia that includes Málaga, Marbella, Torremolinos, and Mijas among others. Since it's a coastal region, you can find all kinds of beaches here: to party, family-friendly, or for active ones. This may be one of the most expensive regions of Spain but some beaches are worth it.
Towns to visit in Costa del Sol
Nerja: also called white village, it has pretty houses and beautiful beaches. Nerja is more or less an hour and a half from Granada and Málaga. The best beaches in Nerja are Burriana and Maro.
Benalmáneda: apart from its beaches, this town is famous because of Tivoli Park, an amusement park. This town is very family-friendly. Don't miss Playa Malapesquera, a Blue Flag beach with tons of water activities.
Marbella: sandy Mediterranean beaches, golf courses, and resorts, this town has everything for the people looking for a great party vibe and an awesome place to go shopping. Visit Nikki and Nagüeles beaches.
Torremolinos: famous for its restaurants and nightclubs, Torremolinos is on the southern part of Costa del Sol. Don't miss the Bajondillo and Carihuela beaches.
Barcelona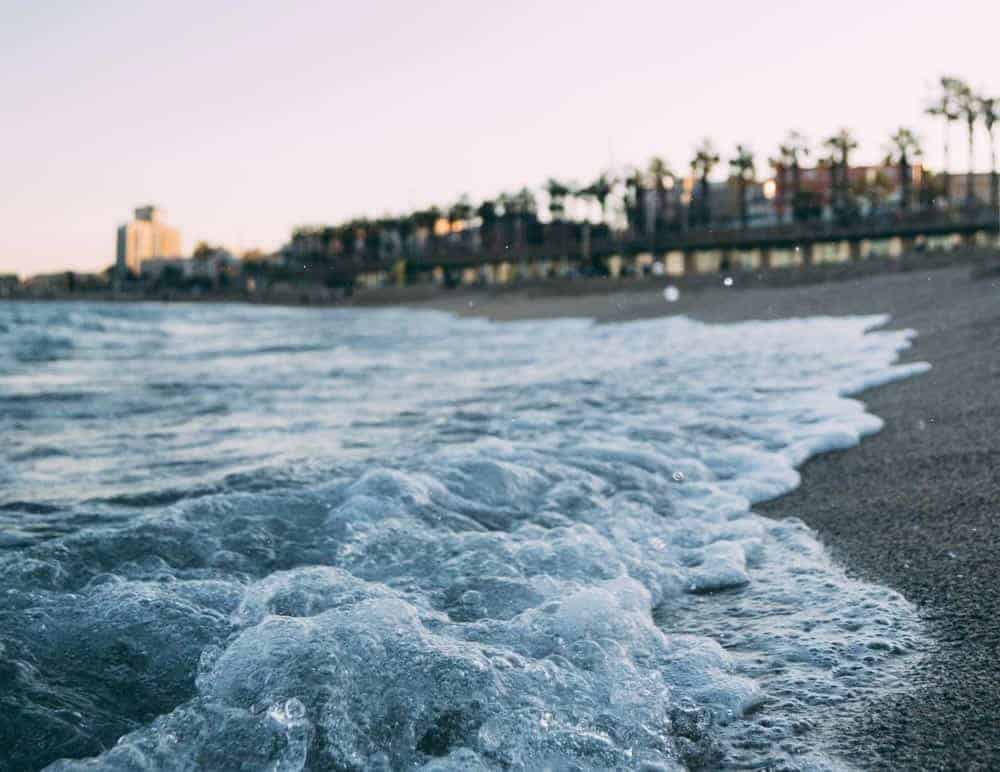 Of course, you already know about Barcelona: Sagrada Familia, Gaudí, art, architecture. If you want to know everything you can do in the city, read our list of 20 things to do in Barcelona. When visiting Barcelona, don't miss the chance to go and walk around its beaches.
Beaches to visit in Barcelona
Barceloneta: probably the most famous and accessible. There, you can see luxurious hotels and walk around the promenade.
Mar Bella: nudist friendly and also perfect if you love partying. Go to this beach that is slightly far off from Barceloneta and enjoy raves during the summer.
Castelldefels Beach: a beach to visit if you want to feel like a local since most of the tourists don't get here.
Sitges: not exactly in Barcelona but really close. This gay-friendly beach is full of locals and not as crowded as the ones in Barcelona.
San Sebastián / Donostia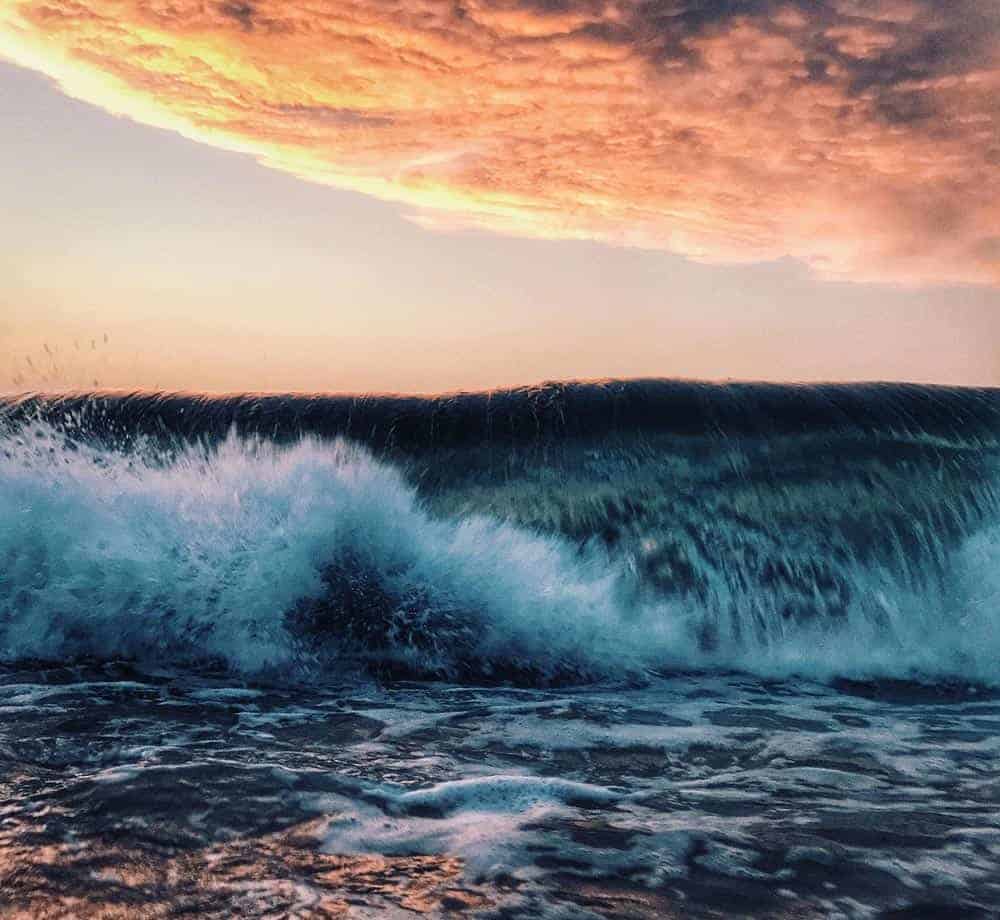 Beautiful beaches surround this northern city in Basque Country. Since it's really close to the French border, it has a different vibe as the rest of Spain's beaches. This is one of the most famous tourist spots in Spain so it may be crowded. Also, it's home of San Sebastián International Film Festival.
Beaches to visit in San Sebastián
Playa de la Concha: walk around the bayfront promenade. Try some pintxos (tapas) and fall in love with this chic beach.
Playa de Ondarreta: if you're a foodie, you'll notice how many world-renowned restaurants are here.
Playa de la Zurriola: a perfect beach if you're a surfer. There are also other water sports you can practice here.
Cádiz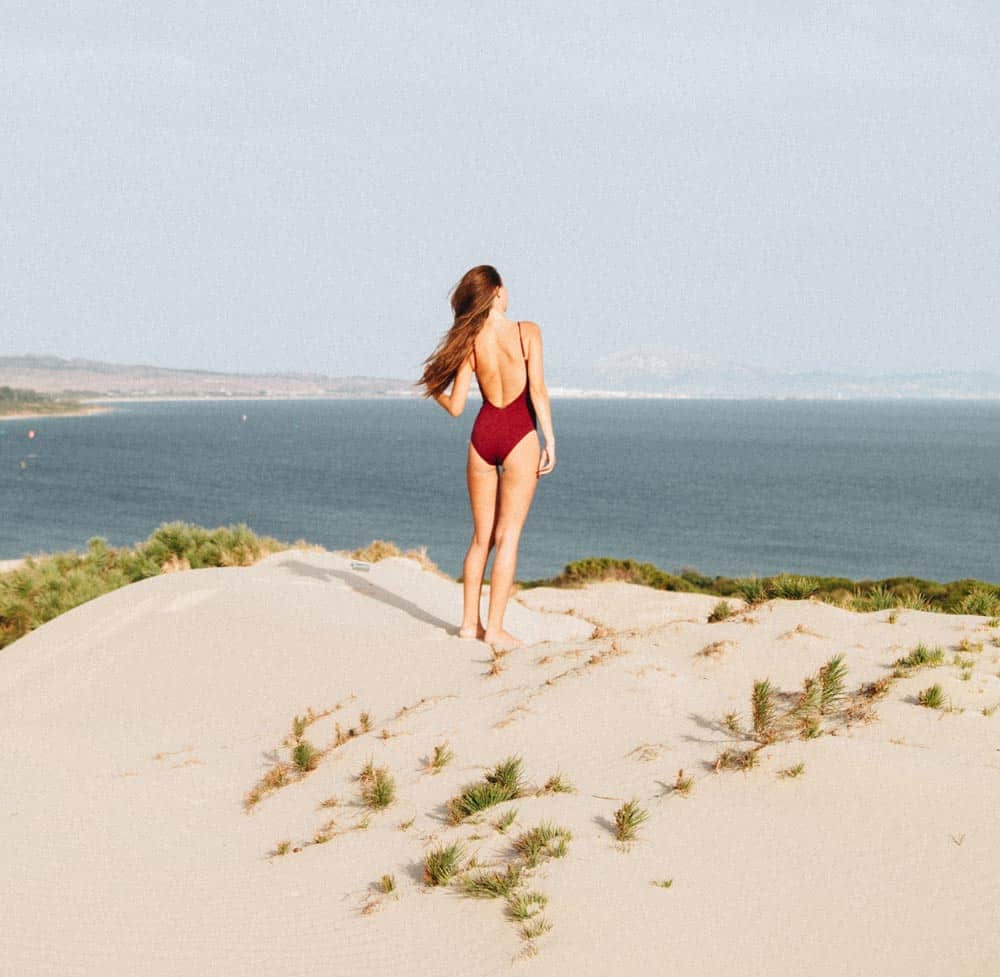 This province of southern Spain is the southernmost part of continental Europe! Maybe the best well-known cities in Cádiz are Jerez and the capital, Cádiz. This province has mountains, natural parks, great architecture, and, of course, great beaches. Cádiz is the place with most Blue Flag beaches of Europe.
Beaches to visit in Cádiz
Tarifa: a small and windy town that's perfect for surf lovers. Located at the junction between the Mediterranean and the Atlantic, it has a very laid-back vibe and cheap affordable accommodations.
La Barrosa: famous because of its white sand and Blue Flag certification. This beach is great for families. You can also practice water sports and eat delicious Spanish food.
Camposoto: north from La Barrosa, this is one of the longest beaches in the south of Spain. For the history buffs, there are some Bunkers from the Spanish Civil War you can watch here.
Cantabria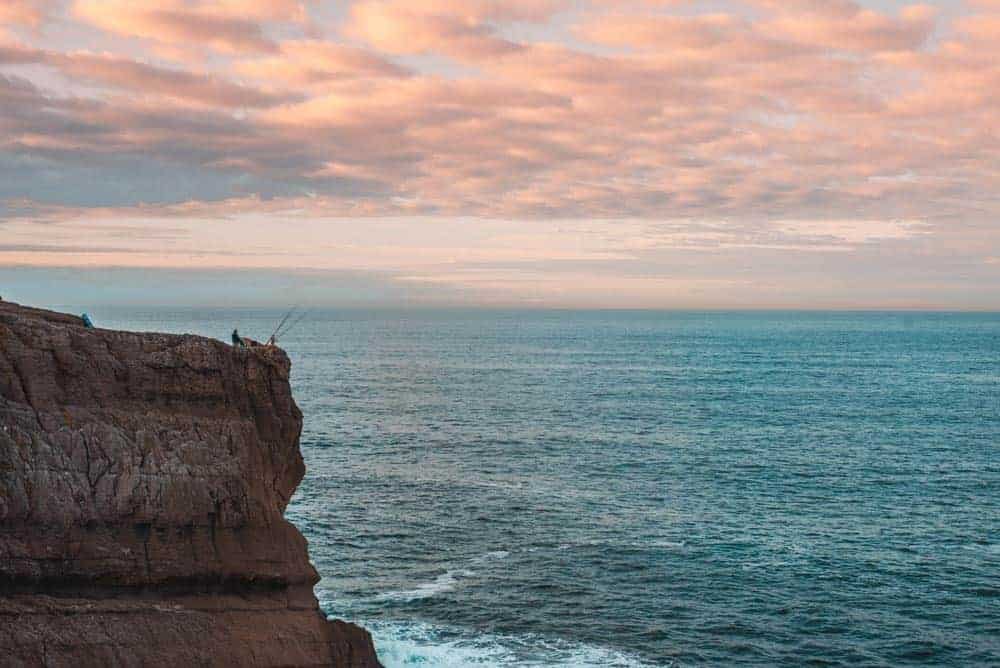 This autonomous community is part of Green Spain, called like that because of its lush vegetation and climate. Some people say that the beaches in Cantabria feel more like Sydney (especially the ones on the west coast) because of how they look.
Beaches to visit in Cantabria
Langre: green meadows, cliffs, and golden arcs of sand, this beach is perfect for surf lovers. It's somewhat secluded, which makes it even more beautiful.
Playa de Comillas: since this is located in a fishing village, the food is amazing! If you like windsurfing, sailing, or diving, this beach is for you.
Playa de Merón: white sand and windy weather make this beach a spot for surfers. Although it's a popular beach, you'll always find a place to chill there.
Asturias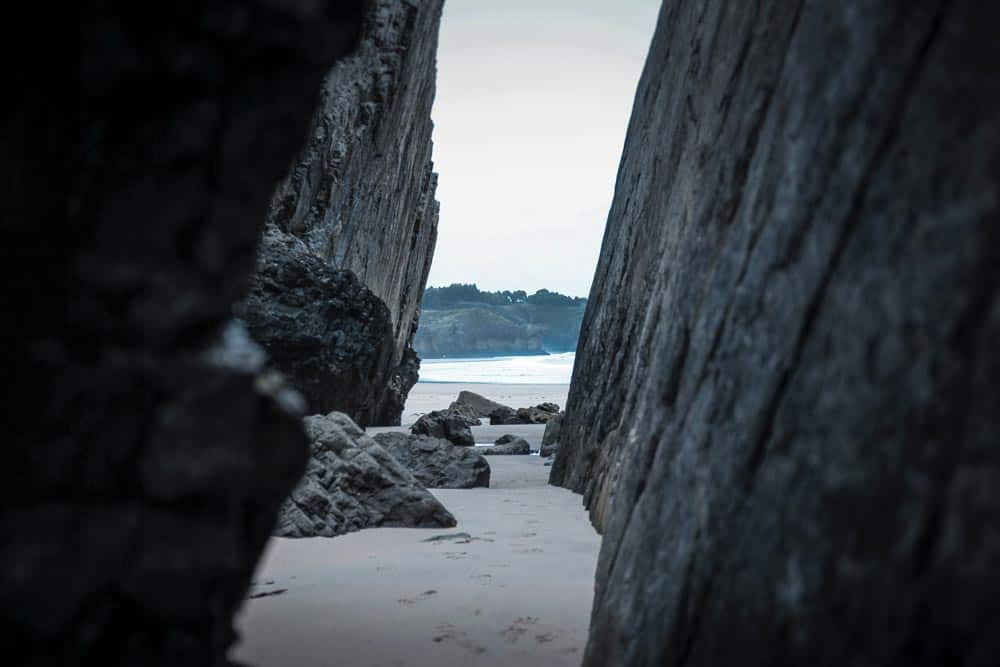 An autonomous community in Spain, Asturias has an extensive coastline with many coves, beaches, and sea caves. Most of the beaches in Asturias are bordered by steep cliffs, which gives them a unique look.
Beaches to visit in Asturias
Playa de Gulpiyuri: a beach without sea! Some underground tunnels connect the beach with this place, converting it in a natural, blue and pristine sinkhole.
Playa del Silencio: this beach is beautiful because it's surrounded by cliffs. It's a protected area due to its birds. There's no road leading here so you have to walk but it's worth it!
Playa de Torimbia: turquoise water, white sand, and an impressive cliff surrounding it, Playa de Torimbia is one of the most beautiful beaches in Asturias.
Playa de Cuevas del Mar: some cliffs form natural caves in this beach. The water is low and tranquil, making it perfect for relaxing with the family.
Don't forget to read the first part of this list! We hope you enjoy your time in Spain's beaches.