Home » Spain » Best beaches in Spain, part 1
Spain is a country full of things to discover. It doesn't matter what kind of tourist you are, Spain has something for you. Because of its geography, Spain has some amazing beaches. And since there are so many options, we made a round-up of the best beaches in Spain!
Here's the first part of this list, you can read the second part here.
Mallorca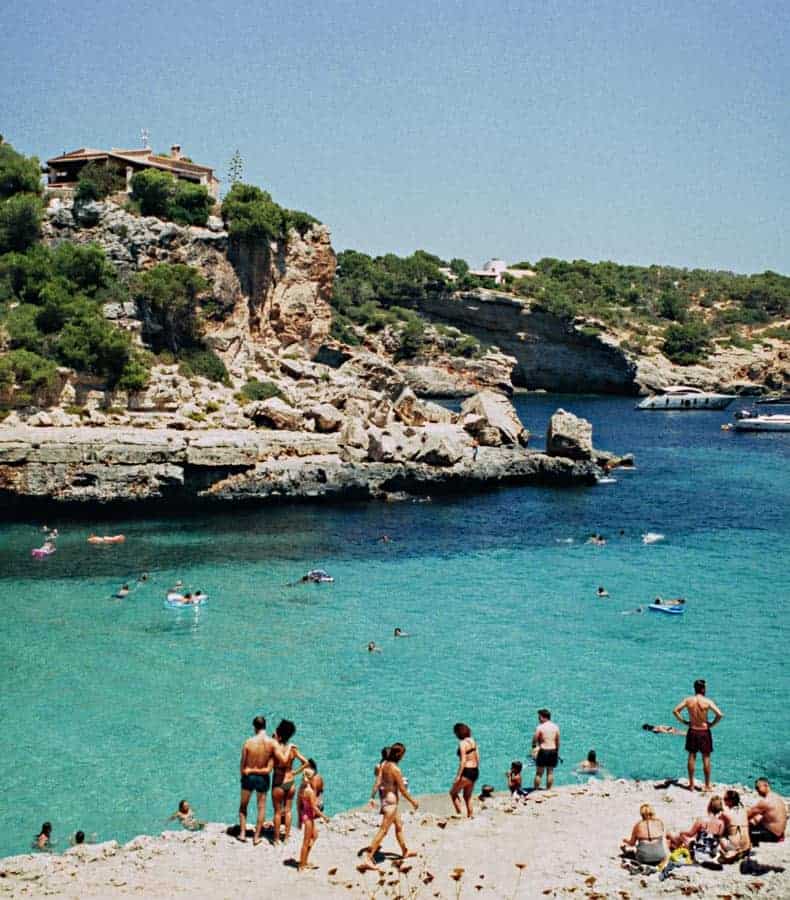 The biggest of the Balearic Islands and one of the most famous. Apart from gorgeous beaches, it has Roman and Moorish remains, so if you're also into history, this might be the perfect place to relax. If you're in Mallorca, also visit the grand Palma Cathedral Le Seu.
Beaches to visit in Mallorca
Es Trenc: located in Palma de Mallorca (the capital of Mallorca), it's a protected beach because it's part of the Es Trenc-Solobrar wetland reserve. The favorite one for windsurfers.
Cala Vinyes: this beach is in Magaluf. Go there if you love nightlife. The beach has fine sand and there are a lot of bars and cafes on the promenade. There are also theme parks and a secluded cove in Cala Falcó.
Cala Mesquida: pale sand among dunes and pine forests. Here, you can windsurf, and visit bars and restaurants.
Playa de Alcúdia: for the ones looking for a luxurious holiday and the largest beach in the Balearic islands. Since it's the biggest one, it has everything you can need: resorts, restaurants, bars, shopping, etc.
Cala Agulla: golden sand, mountains, and green trees. Head to Cala Agulla if you love water sports.
Ibiza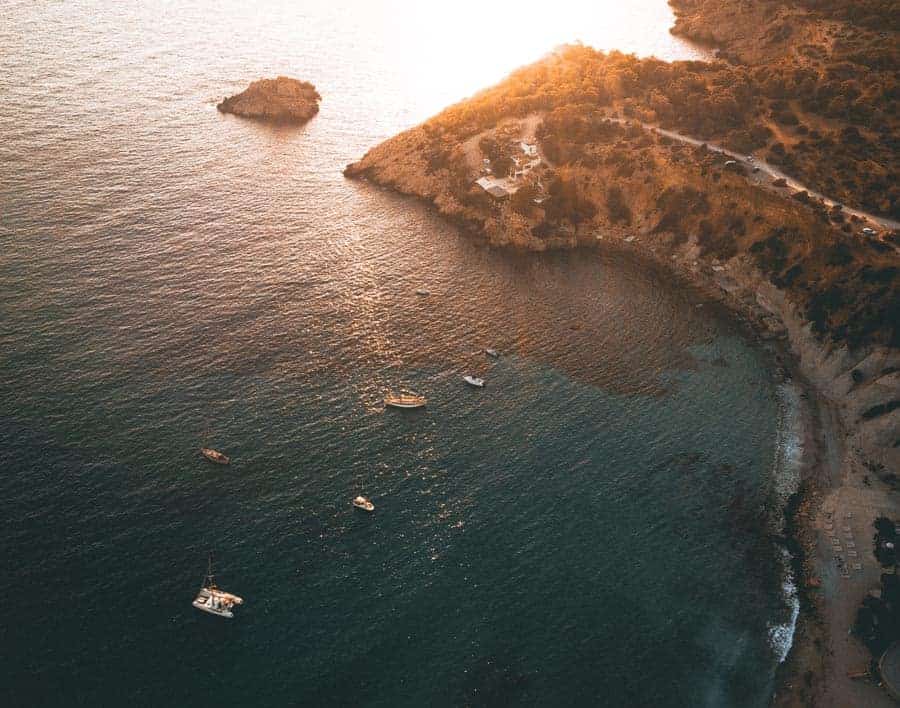 Another famous Balearic island. Super famous because of its nightlife but also the home of small villages and yoga retreats. Even if it has "party fame" you can surely find more peaceful beaches in Ibiza.
Beaches to visit in Ibiza
Platja d'en Bossa: a white-sand beach with all the nightlife of Ibiza.
Cala Llenya: also in Ibiza but perfect for families. A great sandy beach that's super safe for swimming. There are also places for snorkeling and a walk around the pinewoods will leave you relaxed.
Cala Salada: in Sant Antoni de Portmany. The sea feels almost like a lagoon because of how calm it is, there's also a cove and you can keep away from the party vibe in this place.
Cala Martina: located in Es Canar. It has a more relaxed and hippie vibe. Also family-friendly.
Tenerife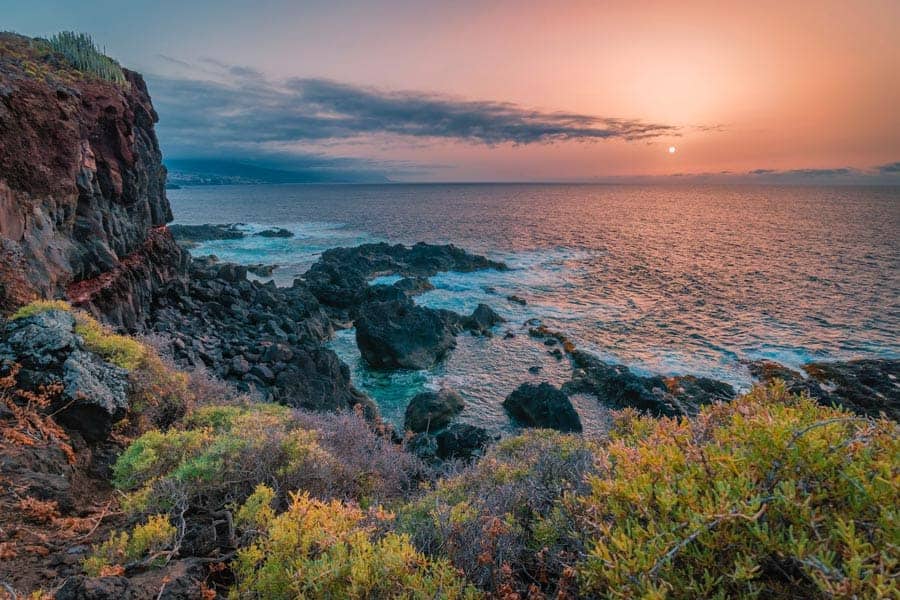 The largest of the Canary Islands and home of the second biggest Carnival in the world. Tenerife has many beaches and resorts for you to enjoy.
Beaches to visit in Tenerife
Playa de las Américas: go to Los Cristianos town and enjoy great nightlife and great resorts. Here, you can find natural and man-made beaches.
Puerto de la Cruz: the beaches here have dark, volcanic sand. Don't miss Lago Martiánez, a saltwater pool complex that the whole family will enjoy.
Gran Canaria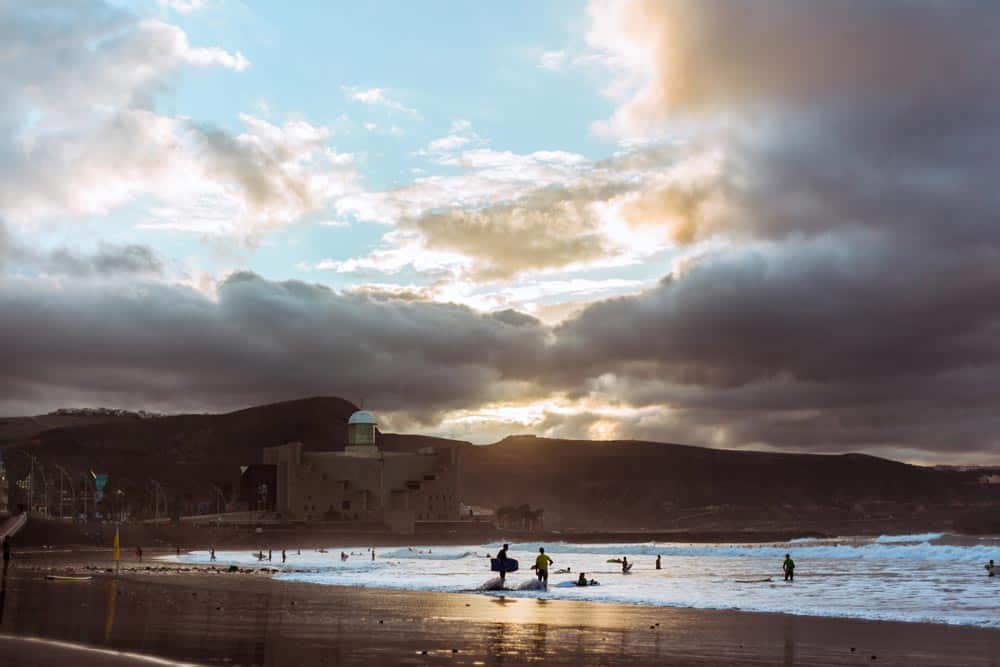 Also part of the Canary Islands. The sand of its beaches is famously black and white.
Beaches to visit in Gran Canaria
Playa del Inglés: a beach that turns into dunes. It has a hippie and bohemian vibe. Also, you can go shopping here.
Maspalomas: this town was almost built for tourists and you'll find an infrastructure that's not common in other touristic areas like hospitals, casinos, golf courses, thematic parks, universities, and foreign schools.
Playa de las Canteras: a top urban beach in Europe. It has natural bounties and golden sand. Here, you can dive and go snorkeling to explore its amazing lava reef.
Las Palmas: many cruise ships get here and you can duty-free shop.
Fuerteventura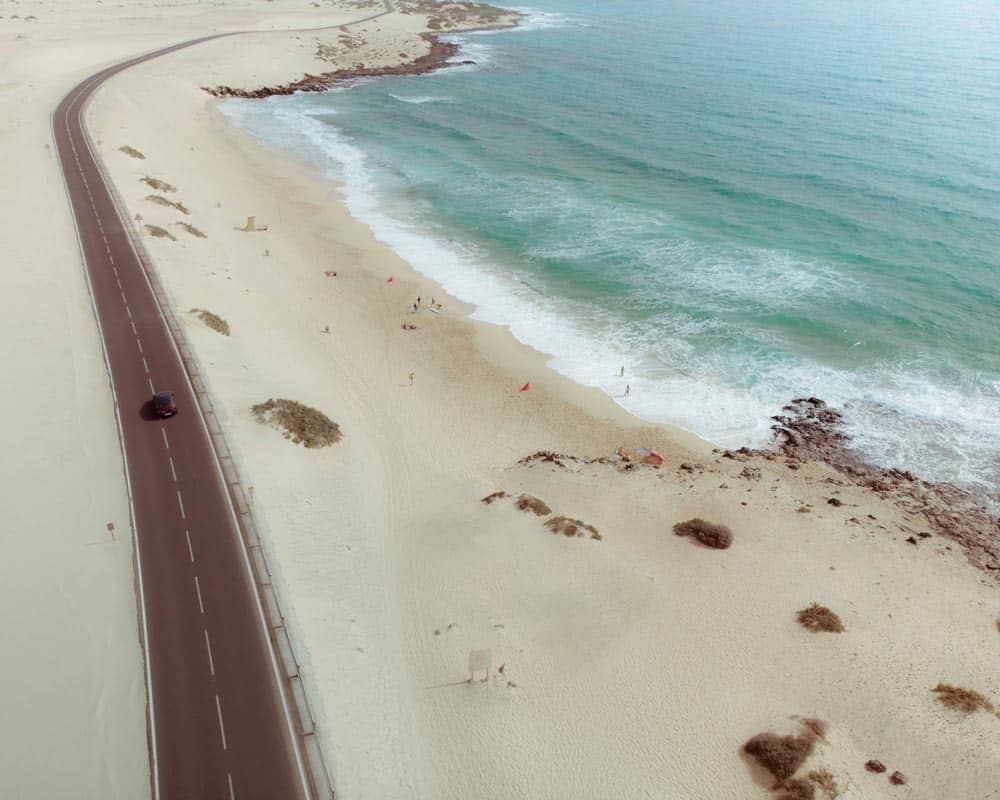 A perfect destination for families but also for young, cool people. There are a big watersport scene and a lot of accommodation options.
Beaches to visit in Fuerteventura
Playa del Moro: located in Corralejo. It's near the Dunas de Corralejo Natural Park. A small, quirky, surfer beach.
Playa de Costa Calma: for the ones looking for a relaxed, calm beach. Perfect for sunbathing and swimming with a lot of restaurant and hotel options.
Playa de Esquinzo: situated in El Cotillo town. Can only be reached by a gravel road, which means it has not many people. Also good for surfing.
Lanzarote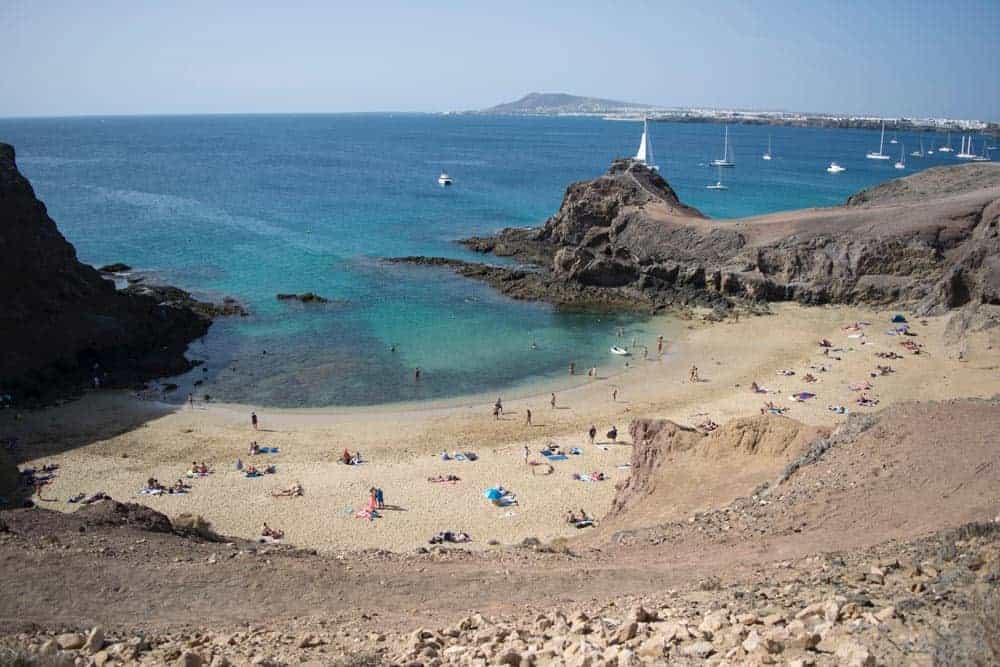 Lanzarote is one of the Canary Islands. It has a volcanic landscape and beautiful beaches.
Beaches to visit in Lanzarote
Puerto del Carmen: visit Playa Chica for scuba diving and snorkeling; Playa de Los Pocillos for a family-friendly place; Playa Blanca for sunbathing, relaxing and swimming; and Playa de Matagorda for calm water and a great shopping place.
Playa de las Cucharas: a sports water hub for the active ones.
Playa Reducto: the beach itself may be like any other beach, but Arrecife, the town it's in, has amazing Moorish architecture and museums.
Costa Blanca
Located along the coastline of Alicante, the 200 km of Costa Blanca house beautiful small towns and gorgeous beaches.
Beaches to visit in Costa Blanca
Playa Levante: located in Benidorm, it has a nice promenade and has a blue flag certification. Go to Balcón del Mediterráneo to have a great view of the Levante Bay and the whole Benidorm island.
Playa de San Juan: one of the most popular beaches in Alicante. It's super clean and the water in the sea is warm.
Cala Ambolo: this is a nudist beach so if you're into not having tan lines, this is the place for you!
Costa Brava
Located in Cataluña, Costa Brava stretches from Blanes (60 km away from Barcelona) to the French border of Spain. In these beaches, you'll find coves, clear waters, golden sand, and coral pink rocks.
Beaches you have to visit in Costa Brava
Playa de Tamariu: a little beach that has a lot of restaurants on the shore (that aren't expensive!).
Playa de Aiguablava: a perfect pick for families with blue and shallow water. Don't miss La Piscina Natural Es Cau, a natural swimming pool of saltwater.
Platja d'es Codolar: impressive stone cliffs make this sandy cove a popular spot for sunbathing, relaxing and swimming.
Calla Boadella: super clear water and a nude beach near to it if you're adventurous enough.
We don't know about you, but we'd rather be sunbathing on one of those beaches! Plan your trip, and enjoy the beaches of Spain! Don't forget to check the second part of this list here.