Home » India »
In India, mangoes are not just a fruit, they are a feeling. For the other nine months of the year, mango-lovers across the country wait eagerly for the wee three-month window during summers when fruit markets look like a bright-yellow sea of mangoes. The sweet, subtle smell swirls around with the warm wind, while mangoes cool off in buckets of water. Mangoes seem to be the perfect ambassador for India's diversity. You can find the best mangoes in India in various shapes, sizes, colours and even flavours across the length and breadth of the country. If that idea gets you excited, here is a definitive list of the yummy Mango Route across India.
1) Chaunsa
Originally from Pakistan, Chaunsa was once admiringly called samar-e-bahisht ot fruit of paradise for its super sweet flavour. It grows abundantly in the north Indian states and is a sought-after delicacy of the late monsoon. These golden-yellow mangoes have a distinct sweet smell and plentiful pulp.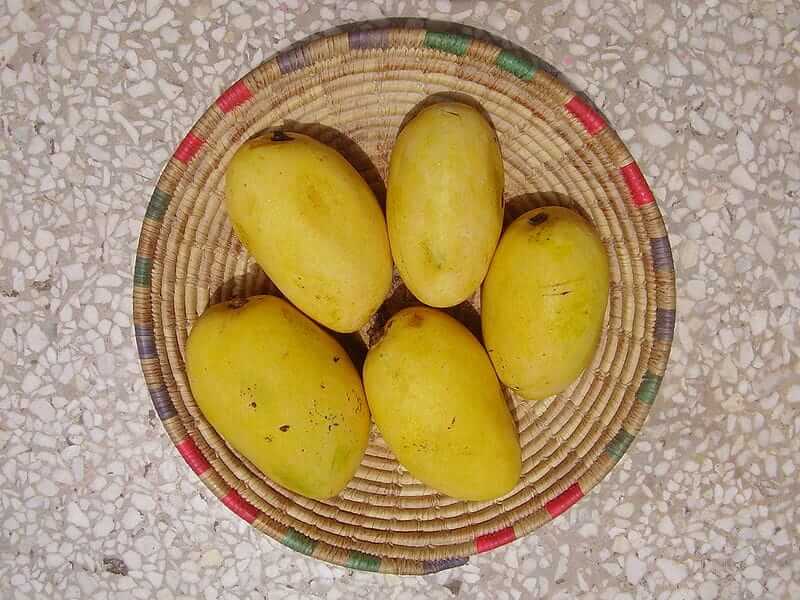 Where: Himachal Pradesh, Uttar Pradesh, Bihar, Rajasthan
When: July-August, when mangoes have mostly disappeared from the market (saving the good ones for the end!)
2) Dashehri
Are you even a true UP-ite if you don't wax eloquent of what a flavourful treat a good Dashehri is? The mango has a royal origin, being first cultivated in the orchards of a nawab in Awadh (erstwhile Lucknow) some two centuries ago. The best Dashehris still come from a town called Malihabad, near Lucknow, made famous by its mangoes. Touted as the king-of-mangoes, a good Dashehri mango is firm to the touch, bright green or yellow in colour, with a fibre-less pulp.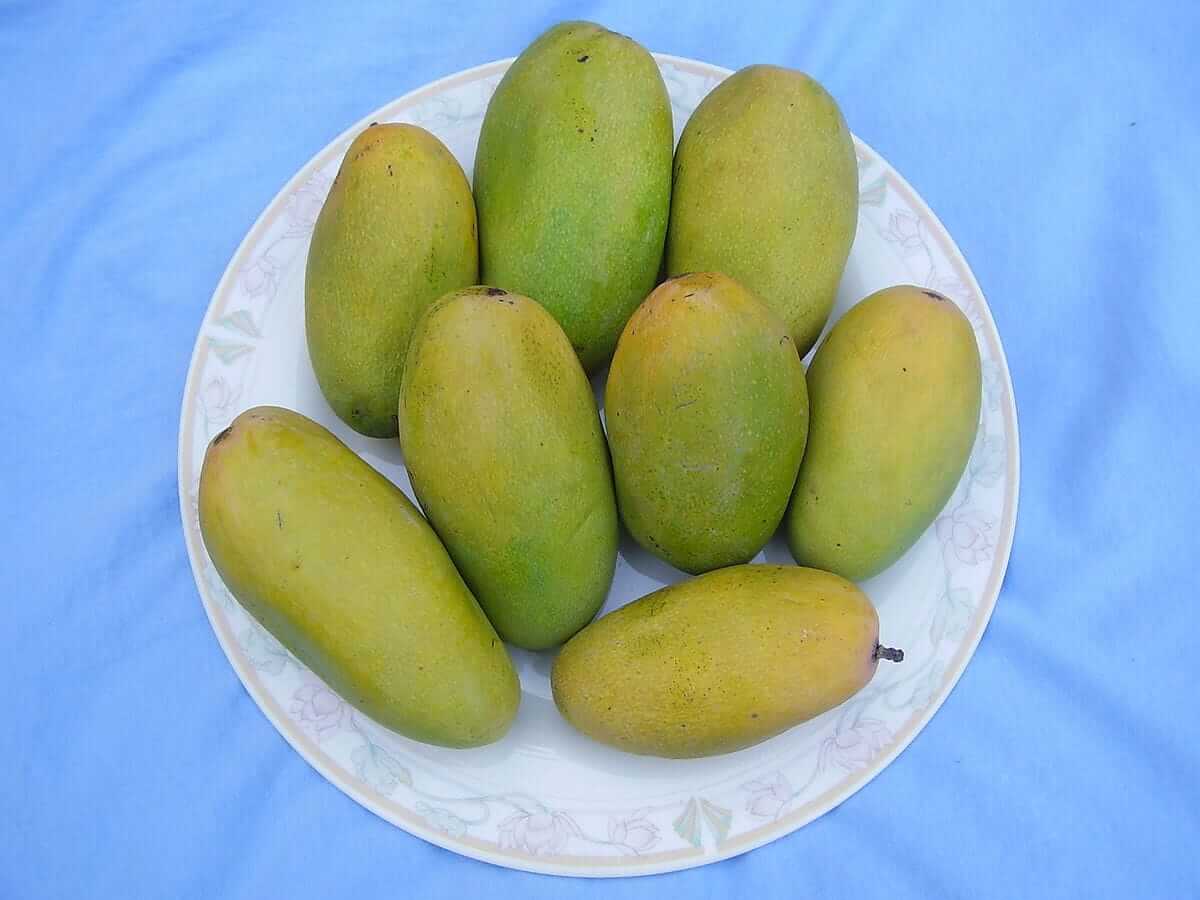 Where: Uttar Pradesh, Haryana, Punjab
When: June-July
3) Langra
As interesting as the fruit itself are the stories behind the names of mangoes. Langra means lame in Hindi, and this mango variety is named so as it was first cultivated in the orchard of a lame man in Varanasi, or so legend says. It is distinguishable by its skin that stays greenish-yellow even when completely ripe. The thin skin easily peels off to reveal a sweet and fibrous pulp, with a distinct acidic after-taste. No wonder it is the most popular variety in the northern belt.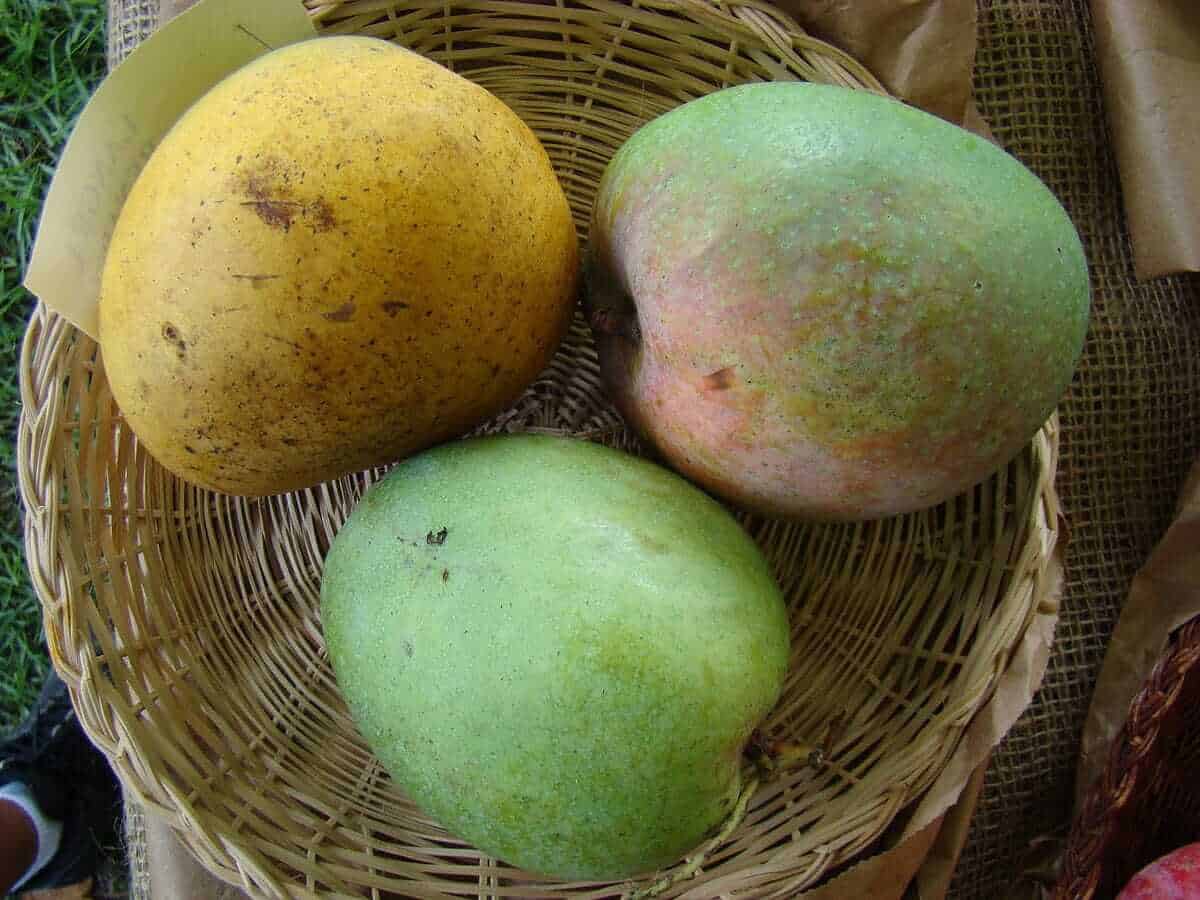 Where: Uttar Pradesh, Bihar, Madhya Pradesh, Haryana
When: Mid July-August
4) Himsagar
Moving further east, the place of honour among mangoes is reserved for the Himsagar. It has a characteristic green outer skin, which hides a fleshy yellow pulp. Since it is fibreless, it is an ideal pick to make desserts with. And since the Bengalis know desserts better than anyone else, they are probably right about this one too.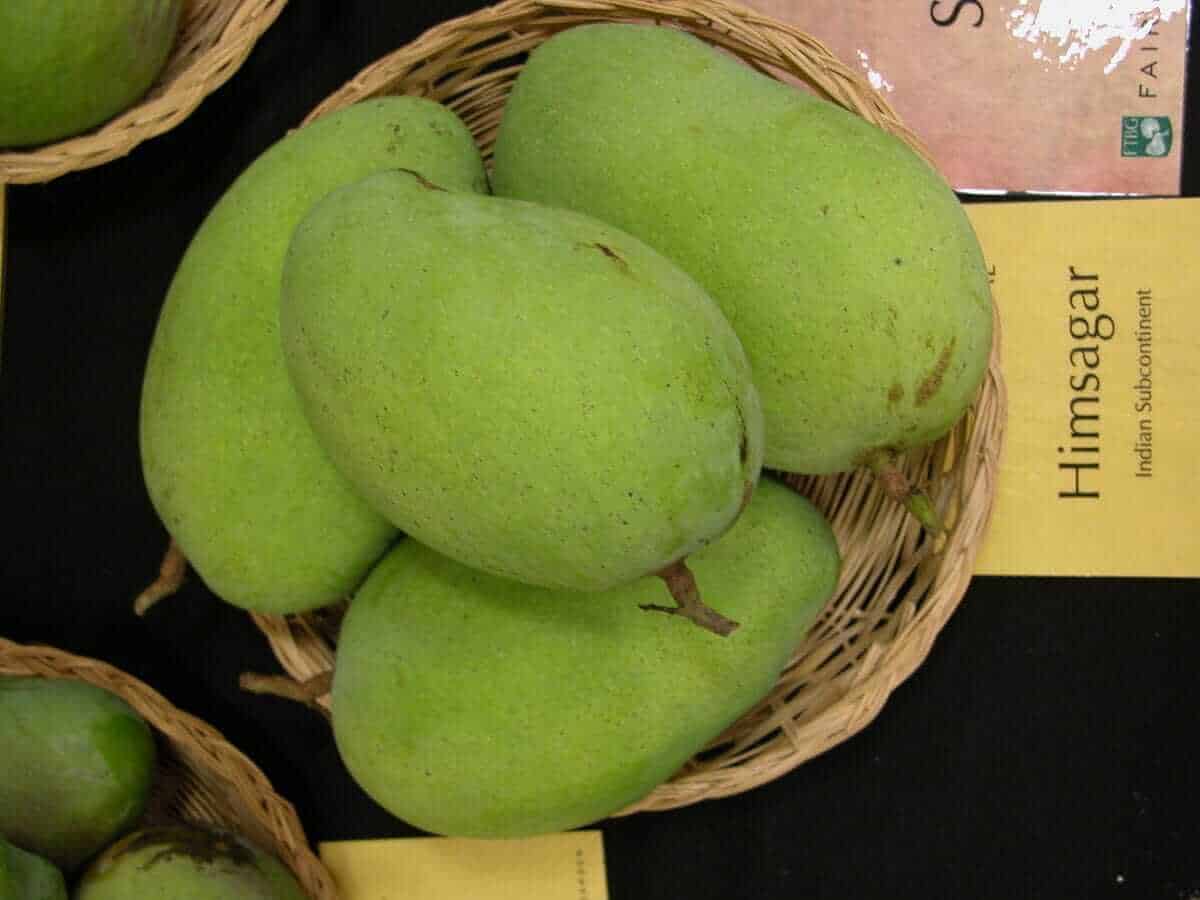 Where: West Bengal, Orissa
When: May-June, for a total of 4 weeks
5) Kesar
Kesar means saffron in Hindi, and the mango is named so for its delicious, juicy pulp that is orangish-yellow in colour. It is also loved for its sweet aroma and flavour. This is why it is the fruit-of-choice for making West Indian delicacies like aamras and aam-papad. To enjoy this mango on its own, the proper way is to not slice it, but to roll between the palms to soften it, remove a bit from the top and then suck out the juicy pulp. It's a messy business, but the flavour is surely worth the effort.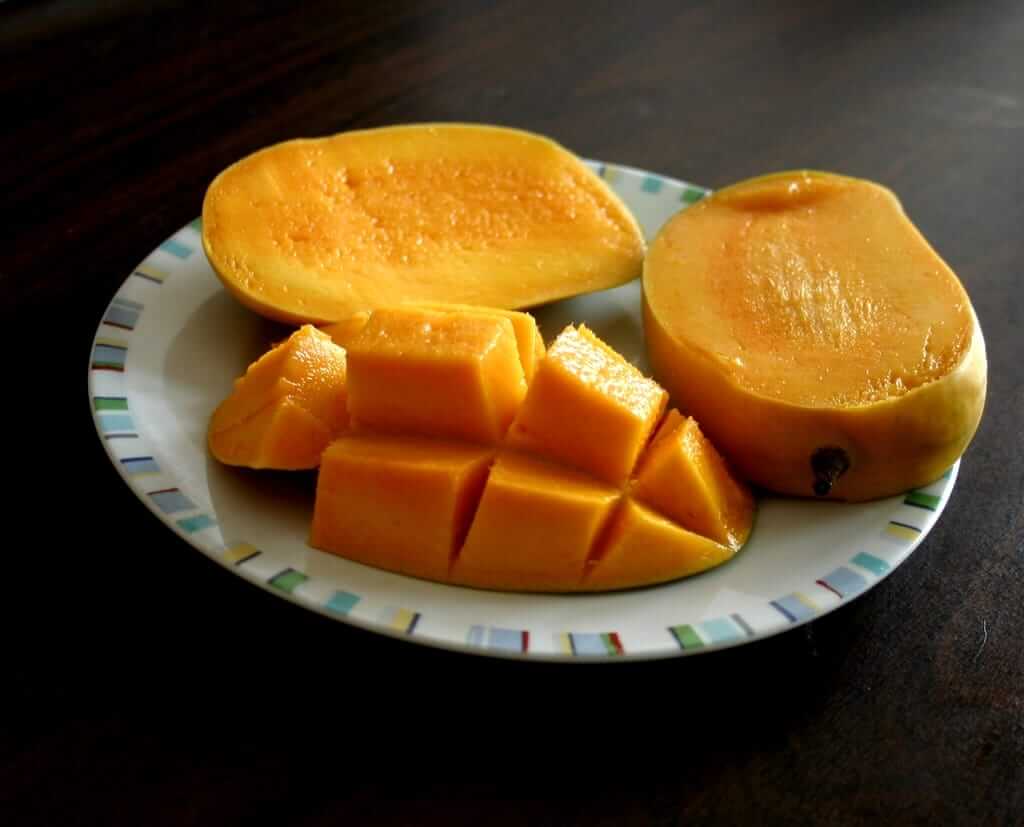 Where: Gujarat
When: June-early July
6) Alphonso
If you have heard of mangoes, you have heard of Alphonso. Also called hapus, the superstar among mangoes is ostensibly the most famous variety of the fruit. It scores full marks for looks, with a perfect golden skin , a blush of red at the top and the right bit of firmness in the pulp. It is popular not only in its native states but is also widely exported across the world and is one of the most expensive varieties of mango. While it is now the pride of Maharashtra, it was originally introduced to the subcontinent by Portuguese explorer Alfonso de Albuquerque.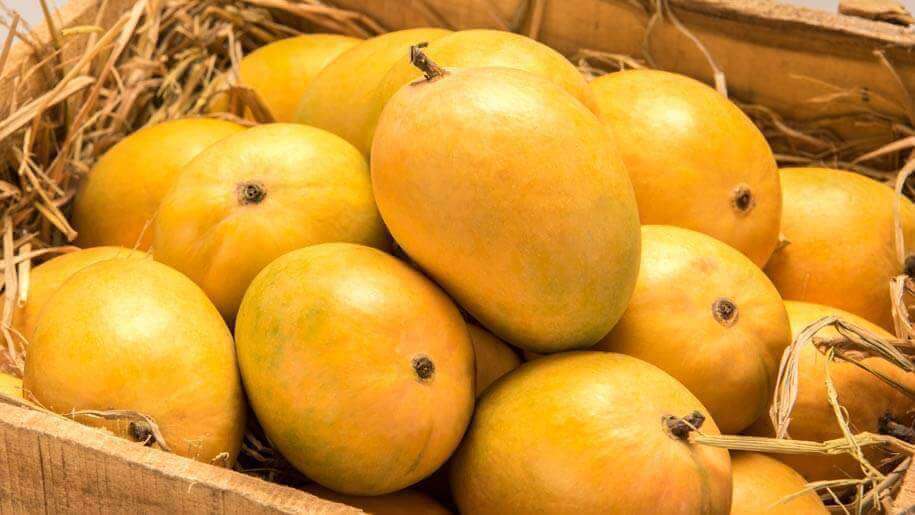 Where: Maharashtra
When: May-June
7) Banganapalle (Benishan)
Down in the Deccan, the crown jewel among fruits is the Banganapalle mango. Grown for over 100 years in the region, it received a GI Tag in 2017 to mark this distinctiveness. This mango is large in size and has a lightly spotted skin, with a fleshy, fibreless pulp and a deep-sweet taste. The fruit holds up very well even in cold-storage and is sold all over the country. It can be easily identified by its oval and oblong shape.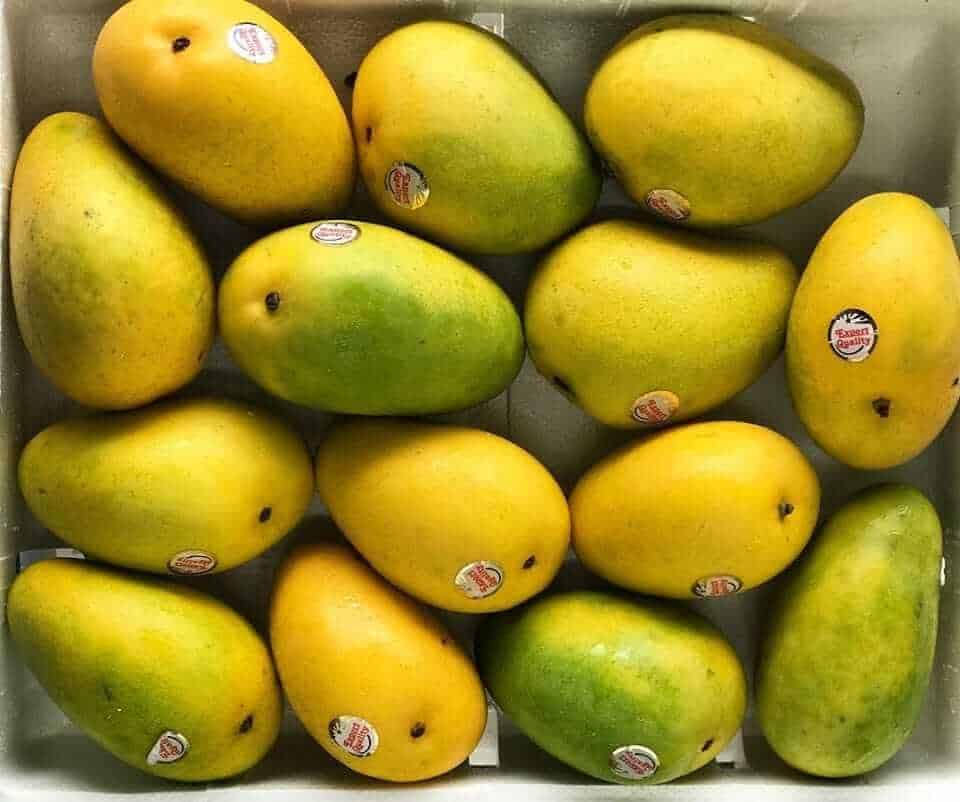 Where: Andhra Pradesh
When: April to June
8) Totapuri
Since tota means parrot in Hindi, why the name, you may ask. But one look at this mango and you will know why. Totapuri is oblong with curved, tapered edges that make it look a beak of, you guessed it, a parrot. If you do love your mangoes with a kick of tanginess, totapuri is for you. Unlike other mangoes that are loved for their sweetness, this variety is not as sweet and is preferred for use in salads and pickles. It can also be sliced up and sprinkled with a bit of salt and chilli, to be consumed directly.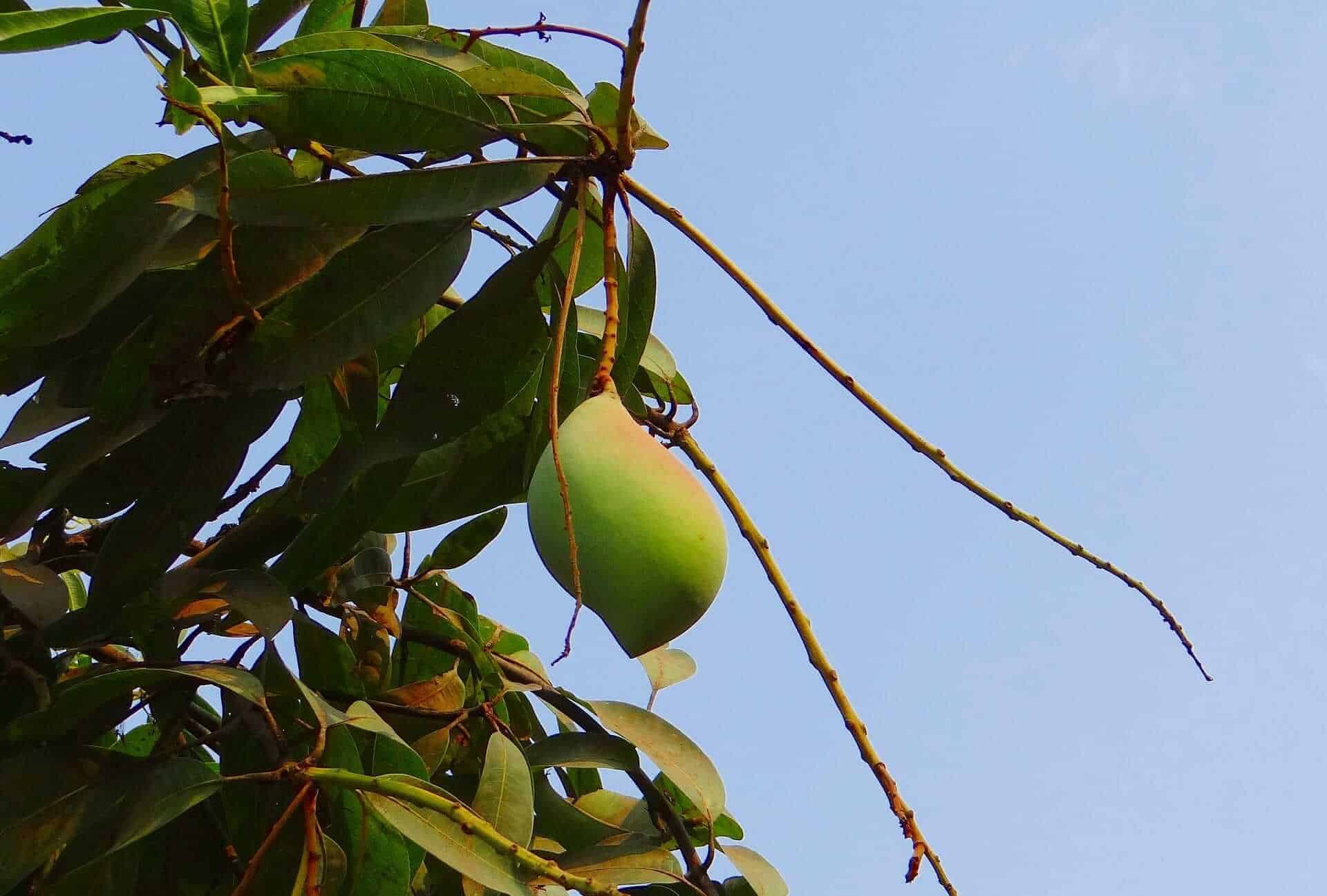 Where: Karnataka
When: June-July
9) Imaampasand
This variety travelled from the nawabi-state of Andhra Pradesh to Tamil Nadu and won hearts in the southern state. It is a beautiful fruit that transitions shades from a bright green to a pale yellow throughout its ripening cycle. Its taste is also distinctive-with a tangy lick on the outside and sweet, pulpy goodness on the inside. Since this mango is available for a short period only, make sure you grab it before its gone!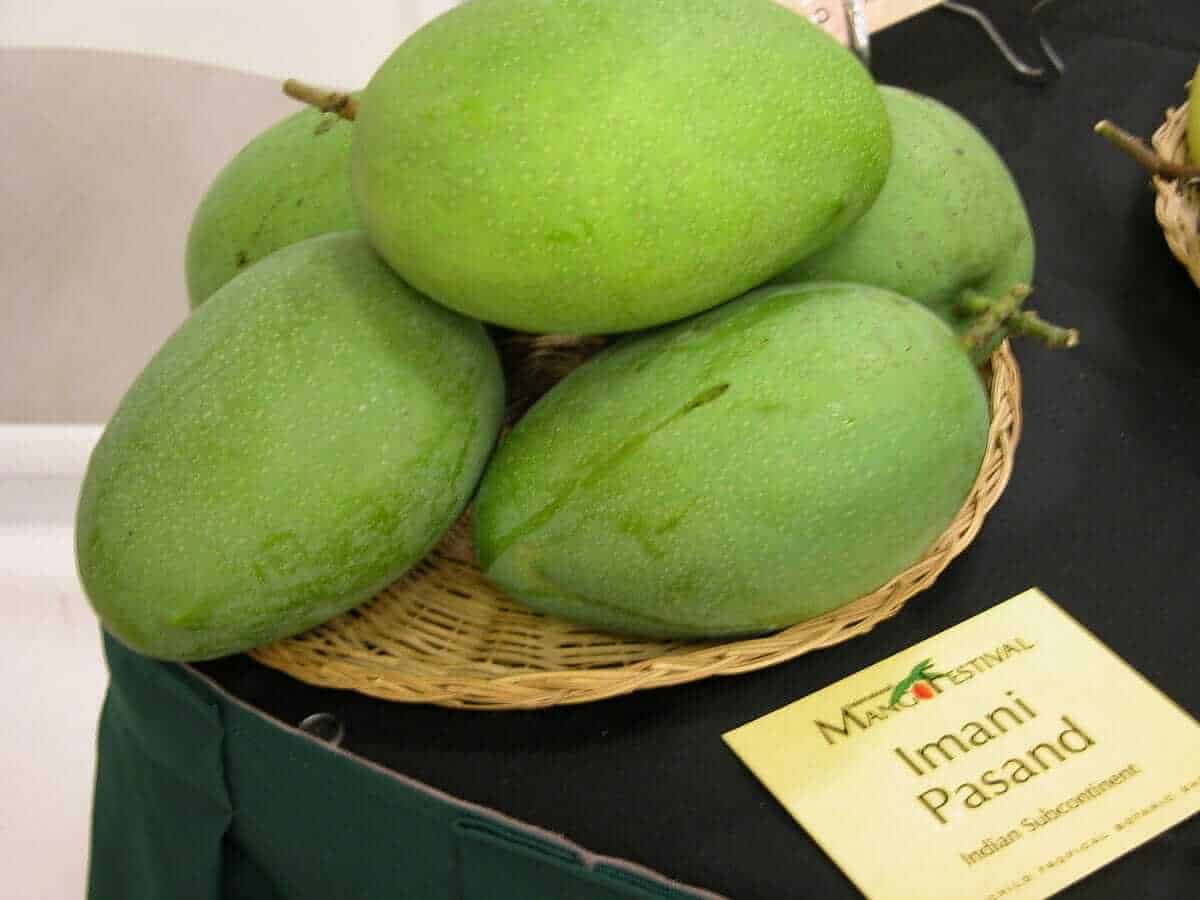 Where: Tamil Nadu, Andhra Pradesh, Telangana
When: May-June
10) Neelam
This is a cute, little variety of mangoes that fit right in your palm. Neelam mangoes herald in the monsoon, and are grown mostly all over the country. They have bright yellow to orange, smooth skin, low-fibre pulp and a sweet taste.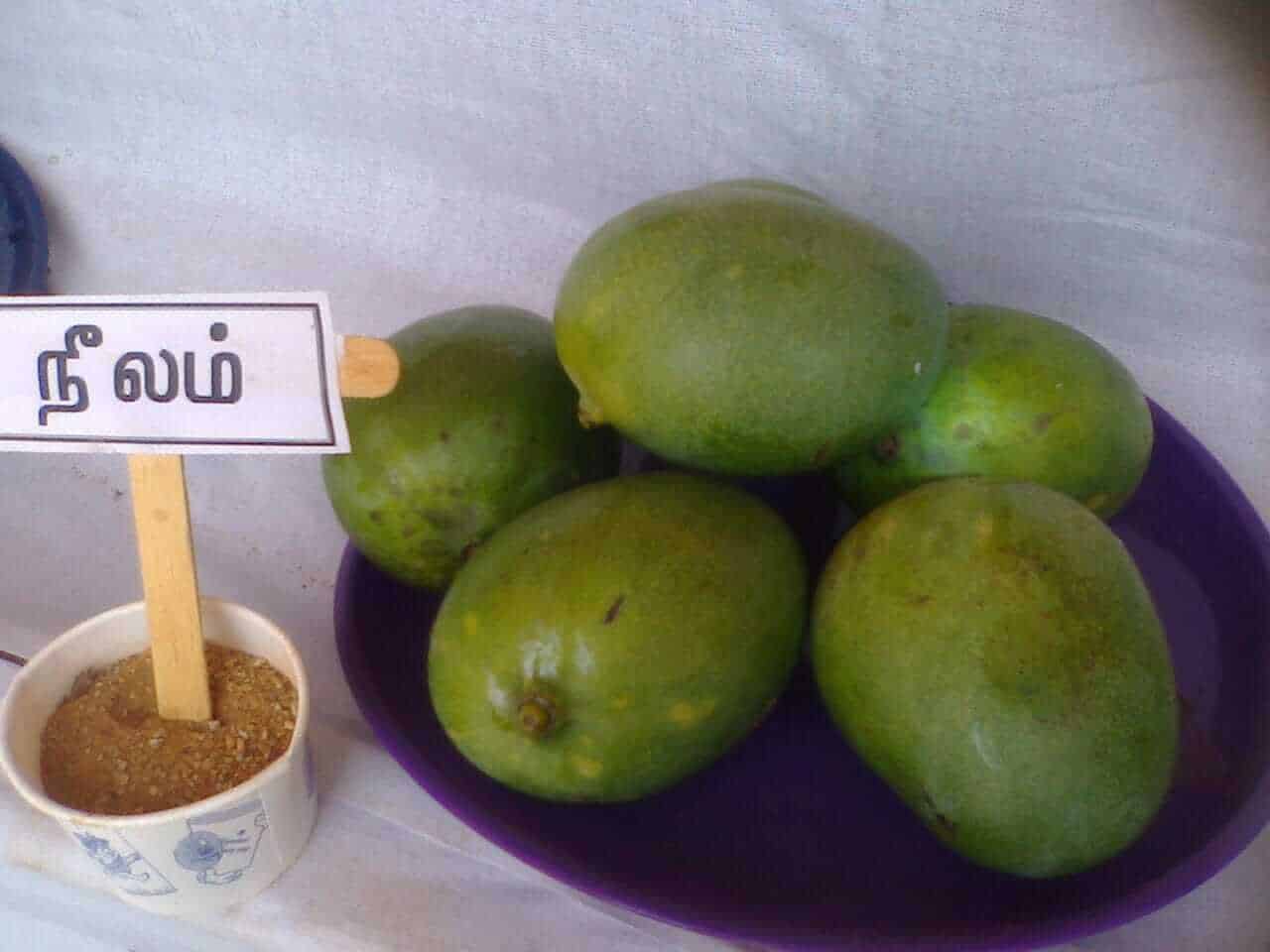 Where: Andhra Pradesh (top-cultivator)
When: May-July; June is their peak season
Reading and drooling over mangoes is one thing. Heading into the market and hunting for the best ones is quite another. Now that we have covered the former, let's help you with the latter.
Tips to find the best mangoes in the market
Talk to the vendor: Find out which varieties are available and are in season. This will help you decide on your judging criteria.
Colour: Much like a book, a mango should not be judged by its cover. As you have seen some mangoes may be green even when they are ripe. So geen does not always mean unripe and yellow does not always mean sweet.
Smell: The proof of ripeness lies not only in the taste, but also in the smell. A ripe mango will smell sweet on the outside, especially near the stem.
Touch: Too firm and the mango is unripe and will take a long time to be ready to eat. Too mushy and it is far beyond its prime. The perfect mango should be firm, going on soft, when touched.
Wrinkles: If your mango has any, it means that it was plucked too soon and will not be very sweet, even when fully ripe.
Keep these in mind the next time you're out buying mangoes and you will come back with a pick you can be proud off.