Home » India » 5 Days in Andaman and Nicobar Islands: How and What to do
This article has been authored by Chhandasi Ganguly.
Want a vacation offering both peace and thrill along with being a treat to your senses? Andaman and Nicobar Islands with its magnificent beaches, opulent natural beauty, exciting watersports, historical significance, and delectable food is the place for you.
1) HOW TO REACH
Air travel is the easiest way to reach Andaman and Nicobar Islands. Flights to the Veer Savarkar Airport of Port Blair are available from numerous major cities.
A longer journey of 3-4 days (one-way) by ship is another option. There are three or four sailings from Kolkata and Chennai and one from Vizag every month.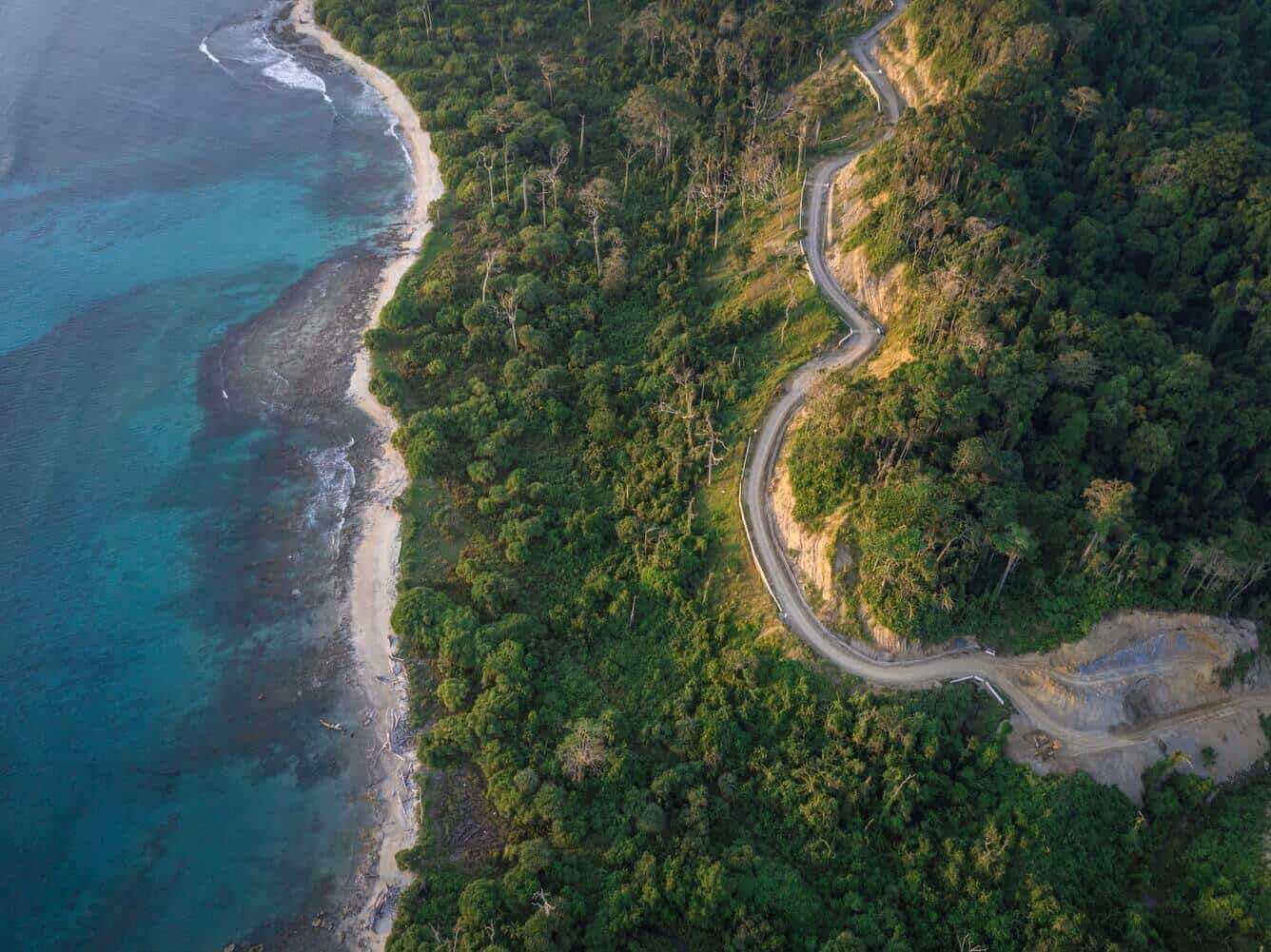 2) WHEN TO VISIT
Winters, that is October to March, is the best time to visit as the climate is relatively pleasant. Summer months are very humid. While the islands scintillate with lush beauty during and right after monsoons, the season is accompanied by high tidal waves, heavy downpour, and strong winds forbidding watersports.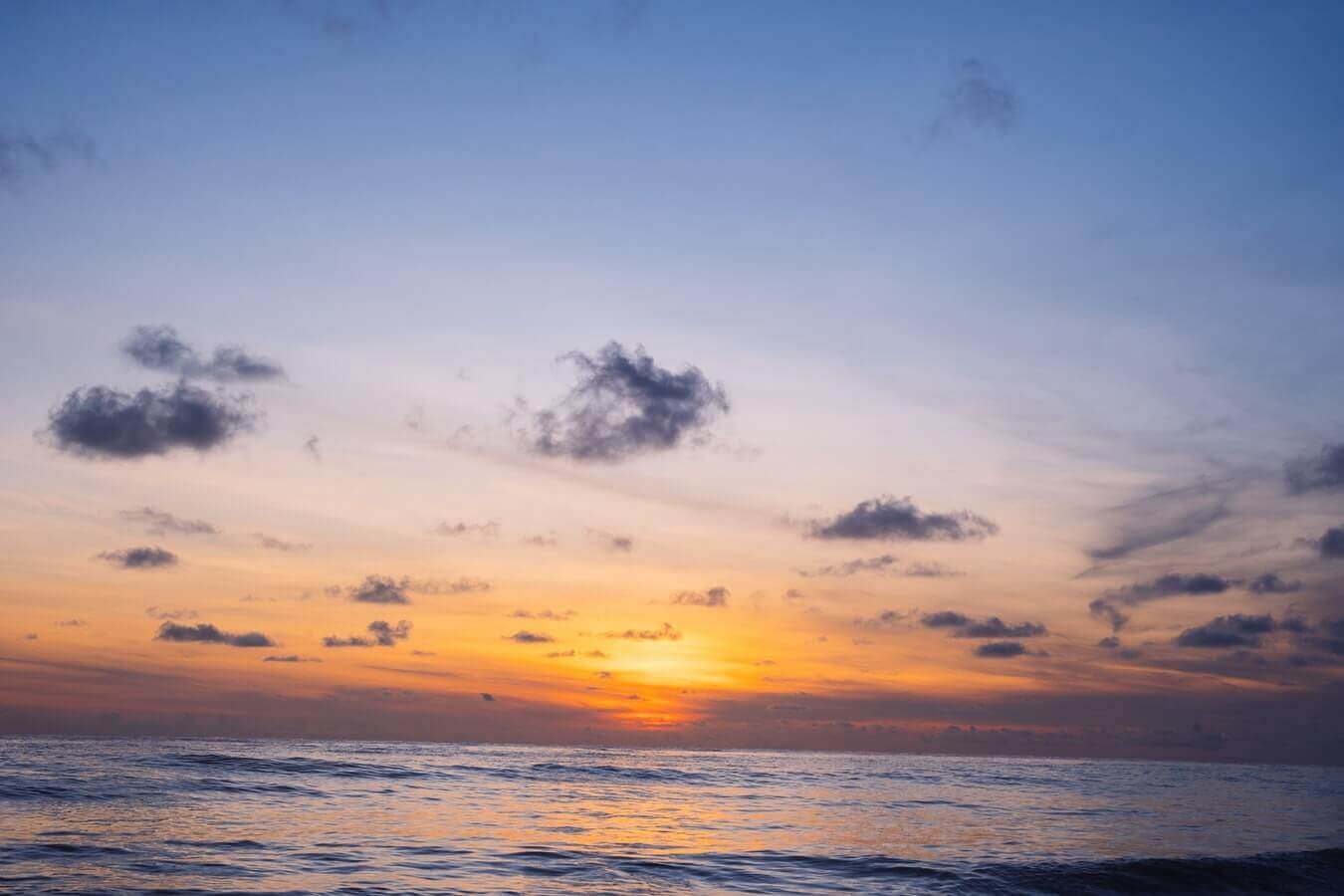 3) ESTIMATED EXPENDITURE
| | | | |
| --- | --- | --- | --- |
| | Low-range (₹) | Mid-range (₹) | High-range (₹) |
| Accommodation | 1500–3000 | 3000–7000 | 7000–11000 |
| Food | 300–500 (Regular food, street food, eating at shacks) | 500–1200 (with seafood and/or drinks) | 1200–2000 (fine dining) |
*The above costs are estimated per day
Additionally, you can expect an average expenditure of ₹12,000 on sightseeing, transport, watersports, and other knick-knacks in five days. A single scuba dive can cost around ₹4,000. The more activities you engage in, the more you will spend.
4) SAMPLE ITINERARY
While most of us would like a long vacation, our busy lives don't allow us the luxury. Five days is not enough to squeeze in every tourist spot, but you can certainly visit the popular ones. Here is a sample itinerary to help plan your getaway: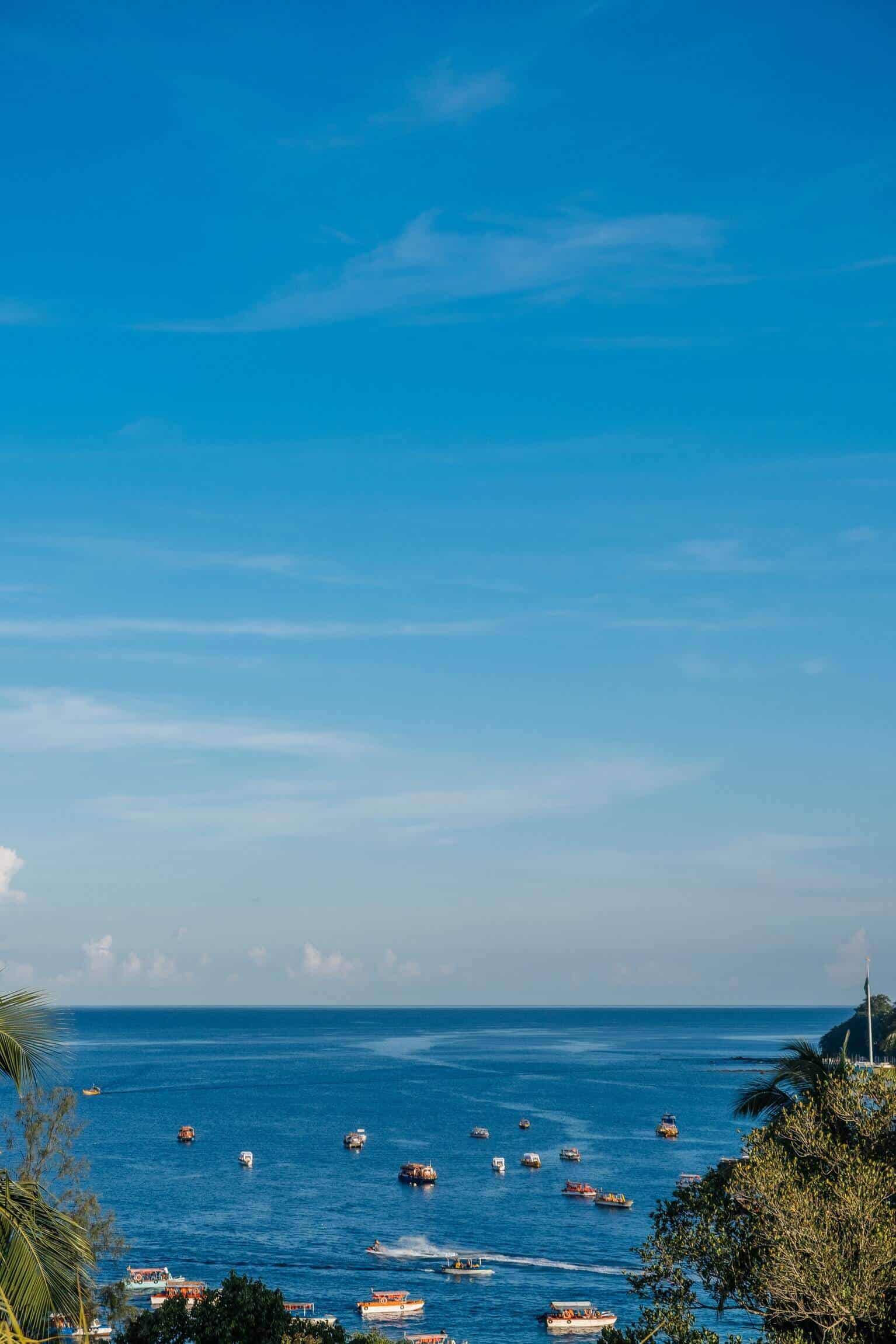 DAY 1
Arrive at Port Blair and dedicate this day to visiting the main attractions of the city.
a) Anthropological Museum: Six indigenous tribes inhabit the islands and maintain very little contact with outsiders till date. Thus, the Anthropological Museum is one of the few avenues providing a glimpse into their life through their tools, weapons, photographs, clothes, model habitats, art, and handicrafts. An adjoining souvenir shop sells journals, books, and other items related to the tribes.
Timings: 09:00–13:00 & 13:30–16:30 (except Monday and national holidays)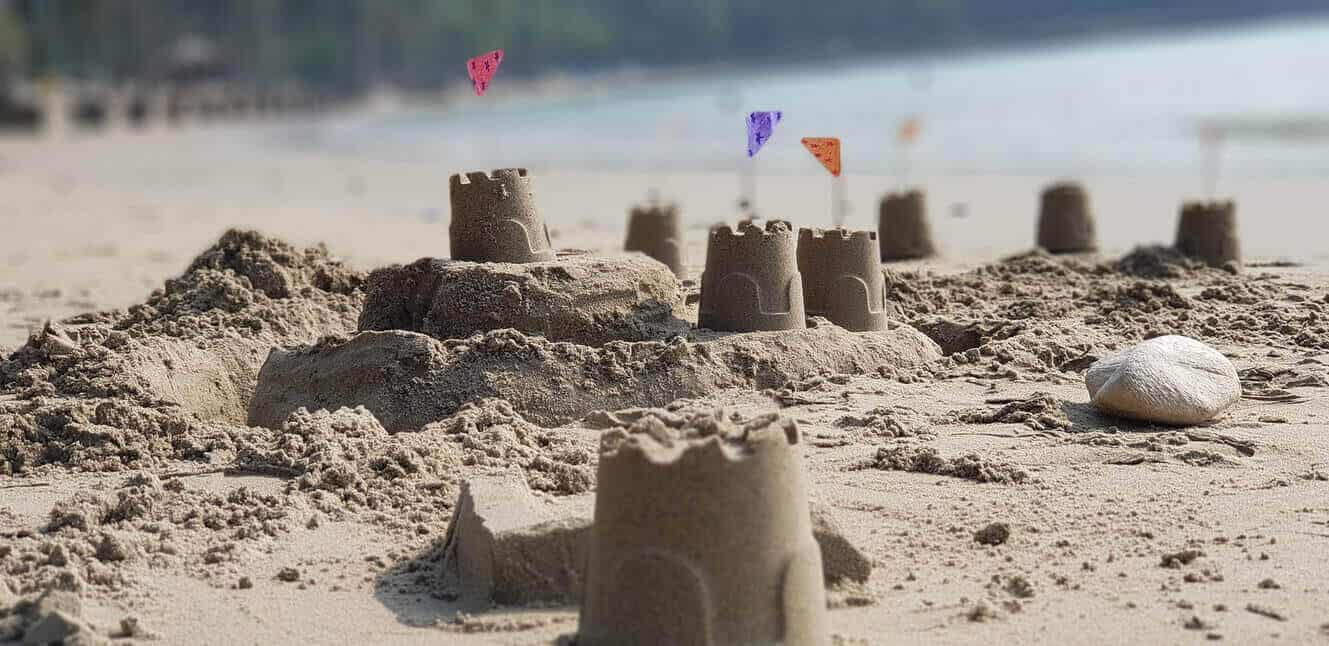 b) Corbyn's Cove Beach: This unspoilt beach with its white shimmering sand, beautiful coconut palms and clear seawater is perfect to enjoy a relaxing time. Alongside, you can try jet-skiing and speed-boating. Tour the beach to spot bunkers built by the Japanese Army during World War II and take a motorboat to Snake Island for its deadly snakes, colourful corals, and immense aquatic life.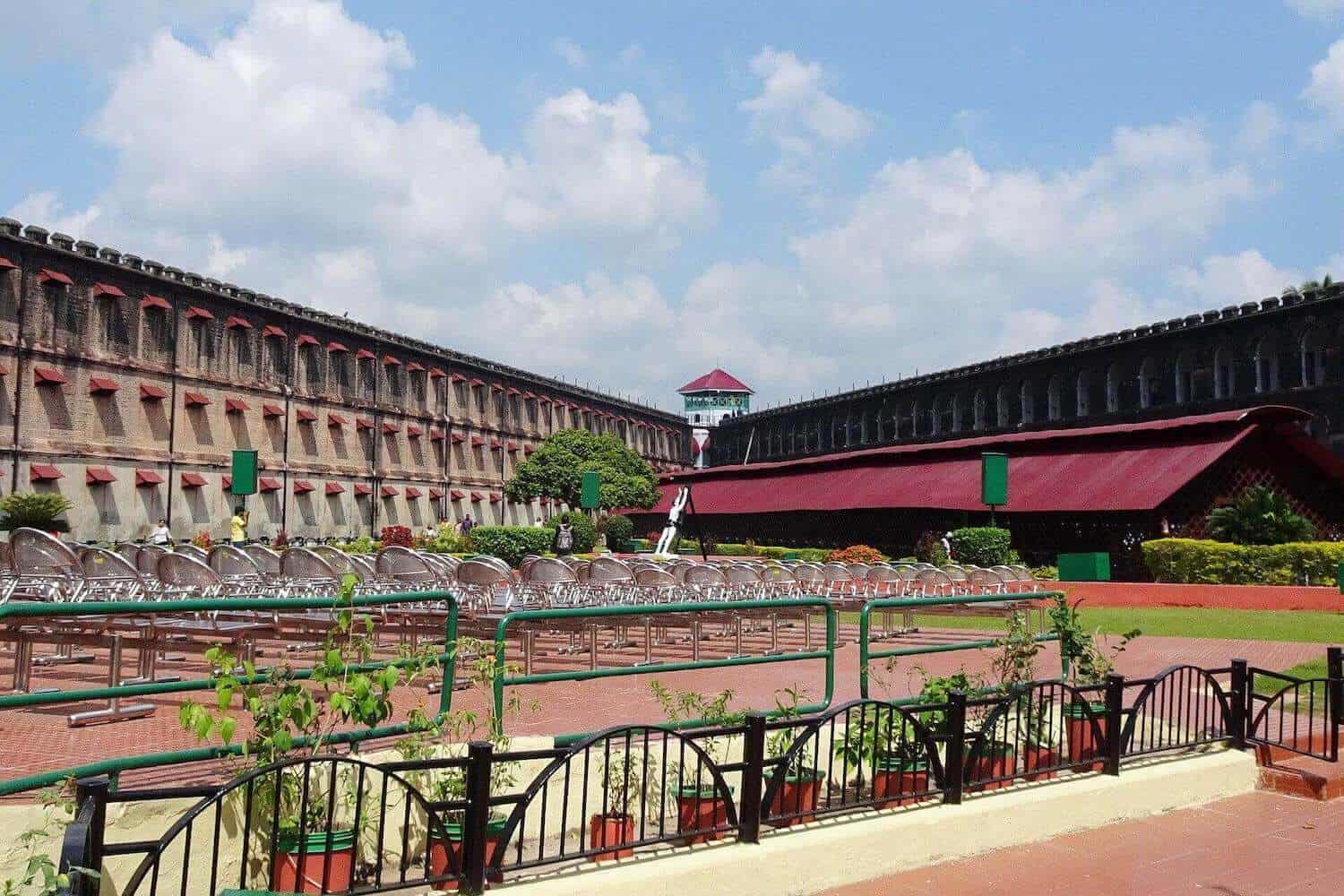 c) Kala Pani (Cellular Jail): It serves as a dark reminiscence of the British colonial rule in India. Separated from the mainland by water, it was one of the most dreaded prisons. Today, it is a National Memorial. A light and sound show on the history of the jail and India's freedom struggle takes place in the evening.
Cellular Jail timings: 09:00–12:30 & 13:30–17:00 (except Monday and national holidays)
Light and sound show timings: 18:00 & 19:15 (second shows on Monday, Wednesday and Friday are in English; others are in Hindi)
If you start early, you can include a few other spots like Samudrika Marine Museum, Forest Museum and Chatham Saw Mill. Be informed that most of these close between 16:00–17:00 and plan accordingly.
DAY 2
You will go on a cruise to dive into the history of the place and engage in plenty of water activities.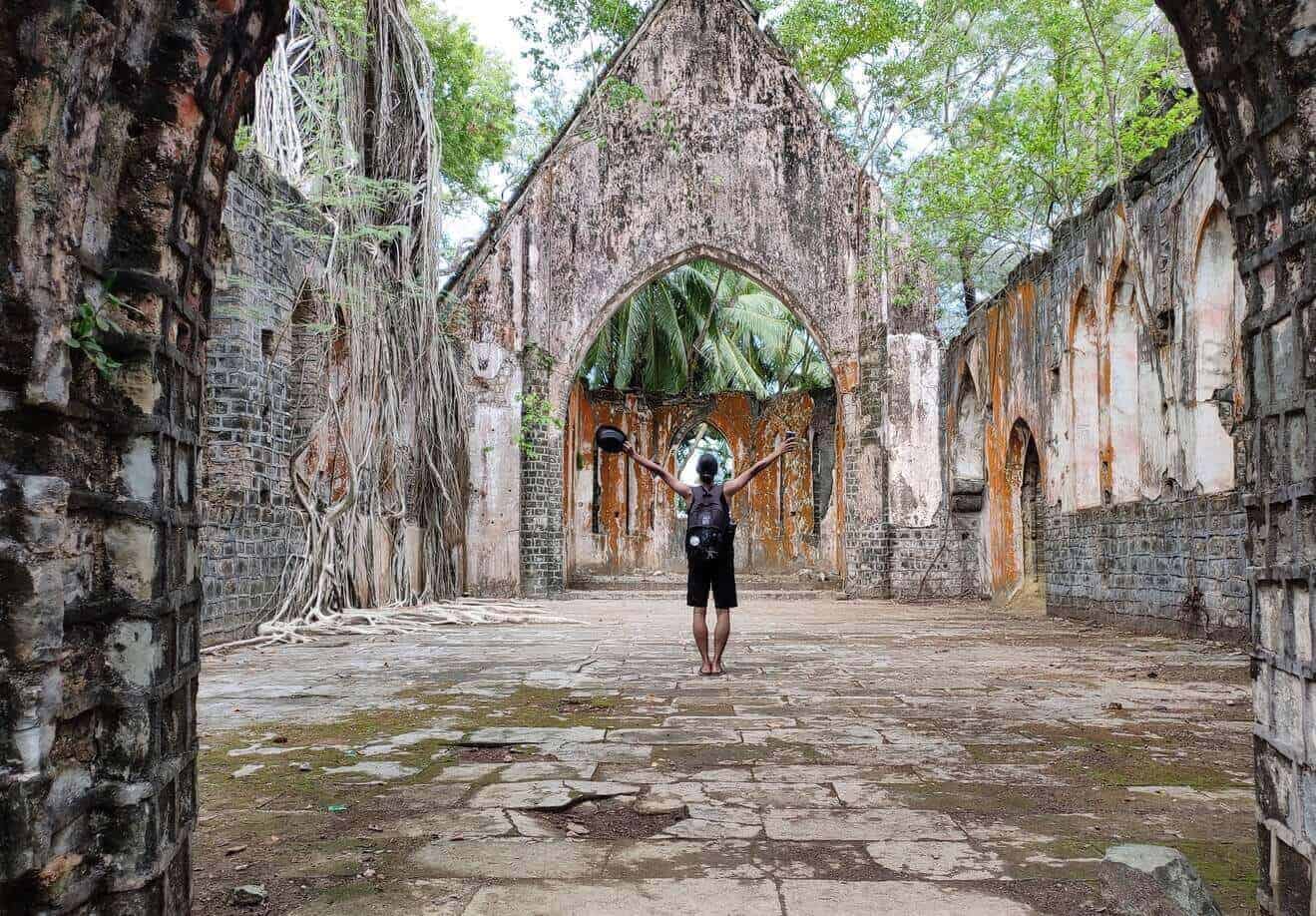 a) Ross Island: Tourists flock here for the relics of British-era buildings. You will find interwoven man-caves across Ross that were constructed to facilitate the escape of important British officers during an attack. For the ones willing to spend long hours, it hosts a light and sound show depicting how everything on the island was planned and constructed and the hard life of Indian inmates at that time. Apart from the historical sights, the island has a sanctuary full of deer and peacocks.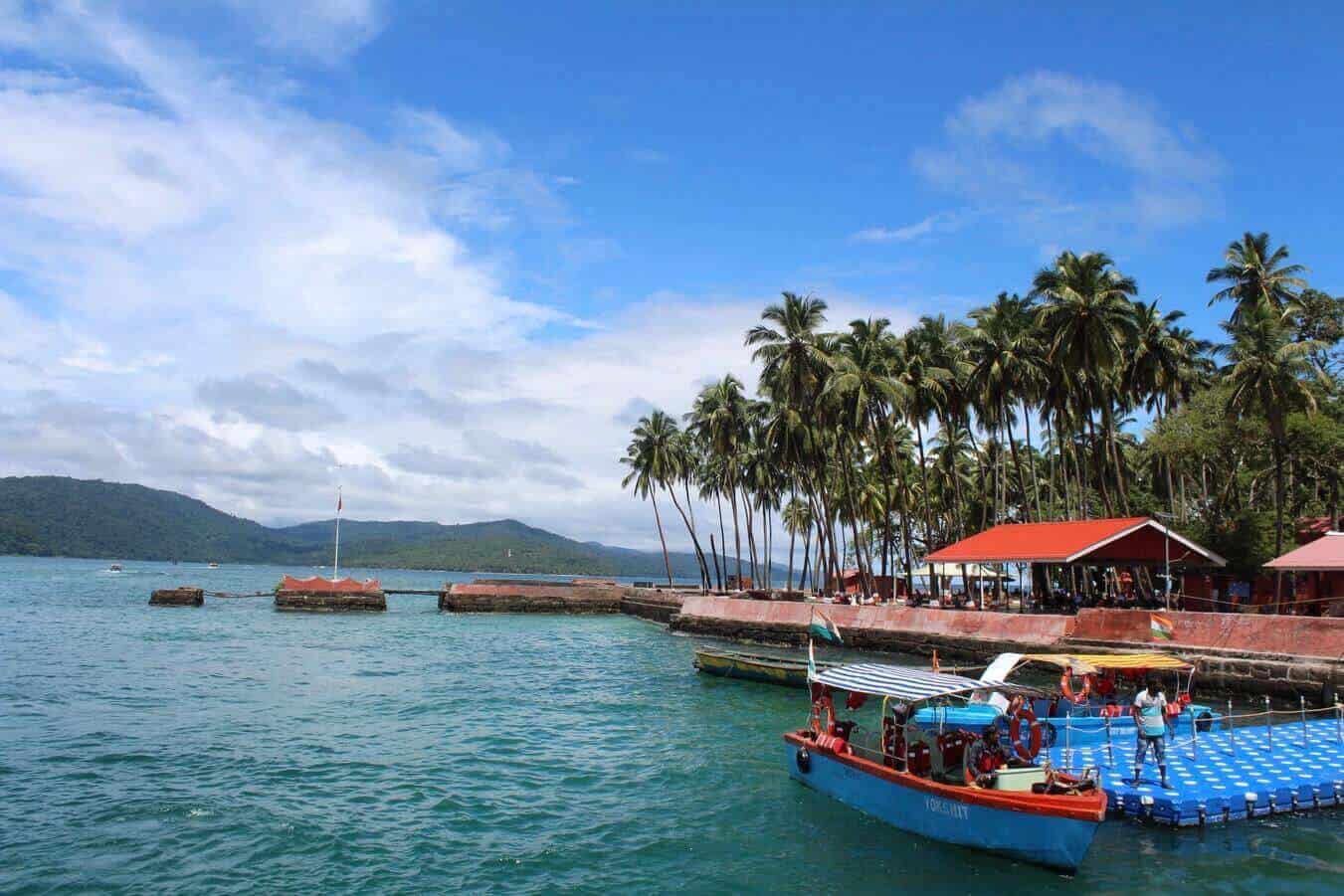 b) North Bay Island: Along with the splendour of natural beauty, North Bay Island is the destination for water sports. Besides jet skiing, scuba diving and snorkelling, sea walking is a must for adventure-seekers willing to explore varieties of reefs and fish up close. If going underwater is not for you, you can opt for a glass-bottom boat tour to look at the marine world from above without stepping into it.
DAY 3
Take a ferry to Havelock Island in the morning. The journey takes about 2.5 hours. Spend your day chilling on beaches, taking strolls, and bathing in the sea.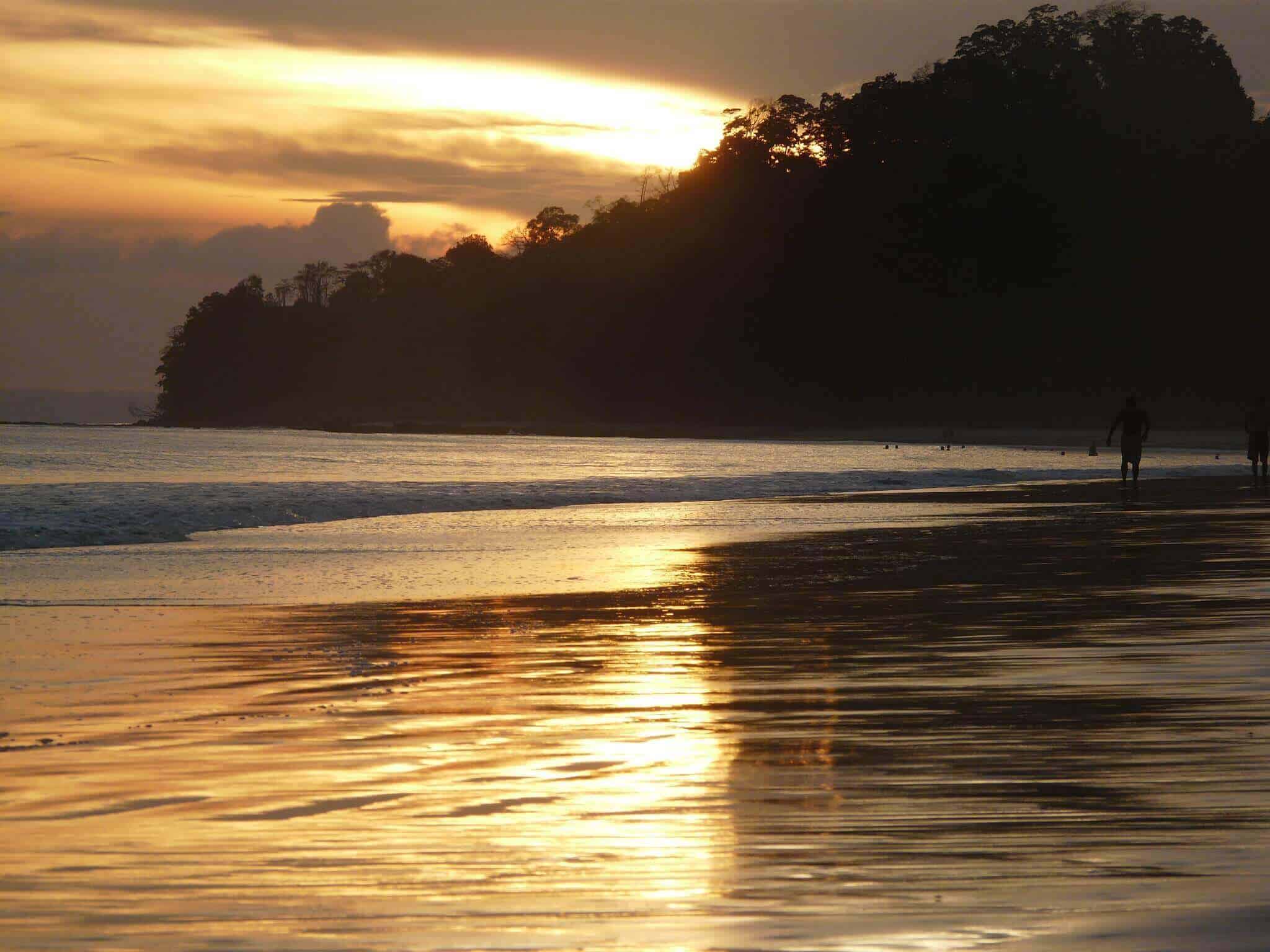 a) Radhanagar Beach: Known as one of the best beaches in Asia, Radhanagar Beach with its turquoise blue water and white sandy shore is ideal to relax. It is another good option for scuba diving and snorkelling amidst marine life. You can walk the shores and take a quick dive in the beautiful clear water. Also, the beach is famous for its sunsets, after which you won't be allowed to stay.
b) Elephant Beach: It is only 2 km away from Radhanagar Beach. Trekking from Radhanagar is the best way to reach here. This beach with pristine blue water is visited by very few people and you can simply dive in on your own to witness corals and fish.
Watch Karl Rock's vlog to get a visual idea of what to expect in Havelock.
DAY 4
Water babies can pay a quick visit to yet another beach before returning to Port Blair.
a) Kalapathar Beach: It is a small beach at the tip of Havelock—relatively less crowded with a peaceful ambience. The panoramic view of the sunrise here is a sight to behold accompanied by the lively waves hitting the shore and the cool breeze tingling your body.
After coming back to Port Blair, you can either take the day to rest, explore small attractions in the city, or engage in retail therapy at Sagarika Emporium.
b) Sagarika Emporium: Run by the Andaman Government, it is the best place to buy souvenirs and gifts at reasonable prices. It has a wide variety of arts and handicrafts for sale developed by self-employed locals. The specialities include items made out of sea-shells, coconut shells, bamboo, and wood.
DAY 5
Be prepared for a very early start on your last day with vehicles leaving as early as 03:00 because protected areas have to be passed in convoys (06:00, 09:00, 12:30, or 14:30). The first convoy is usually the most preferred.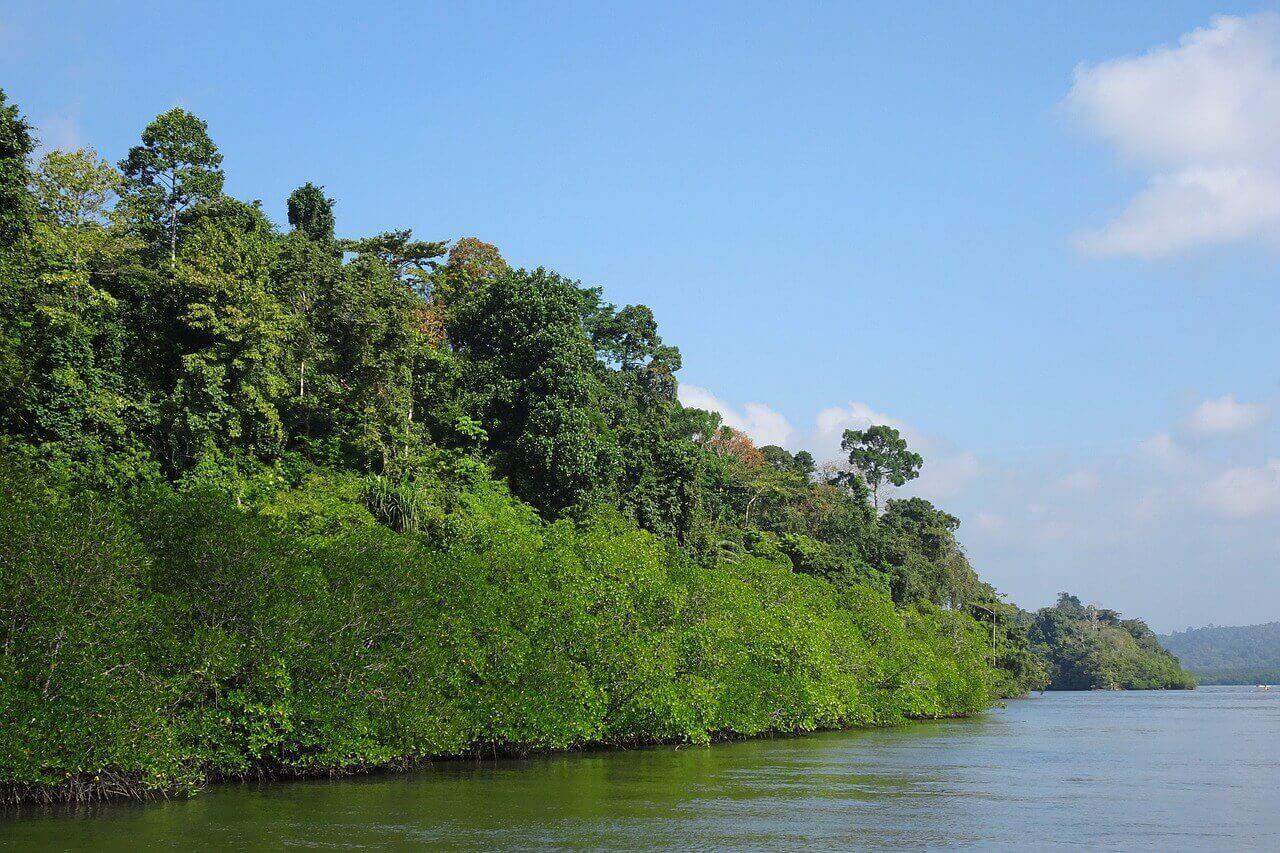 a) Baratang Island: You will spend your time bird-watching amidst mangrove creeks. Limestone Caves with stalactites and stalagmites is the most sought after attraction here. Also, you can spot Mud Volcanoes—a recent natural phenomenon, forming small and large volcano-shaped mud cones. To reach Baratang, you can travel via government or private buses or hire a private cab up to Jirkatang, whereon you travel via boats. You can also go via Government ferries but they don't return the same day. Therefore, it is not a viable option if you are visiting Baratang on the last day.
5) FOR THE TASTEBUDS
You need enough energy to keep you going from one place to another, and Andaman and Nicobar Islands is a paradise for seafood lovers. The staple diet includes rice, coconut, spices, and a range of seafood. Dishes with lobsters, prawns, and crabs are very popular. You can also try Red Snapper and Squid Fry. If you are a vegetarian, fret not. You can easily find vegetarian options at any food joint. Also, if you do not want to venture out of your usual cuisines, Andaman and Nicobar Islands has plenty of places offering food items from all over India.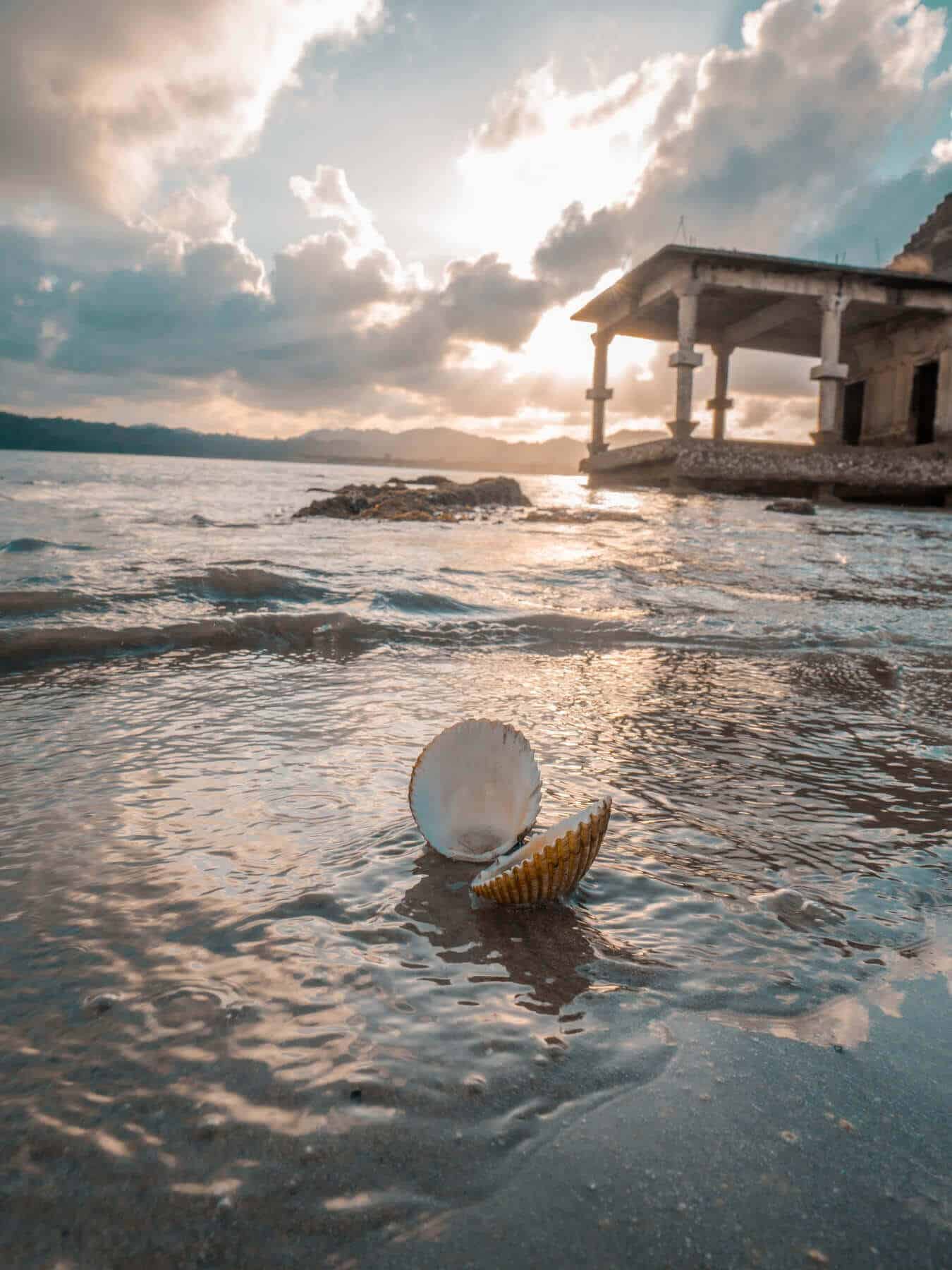 6) FEMALE SOLO TRAVEL
The islands are usually safe for female travellers. Since tourism is the primary source of income there, locals play a huge role in ensuring safety and the authorities are strict with regulations. Also, you can dress in swimwear without raising eyebrows.
In case you require assistance, the official women helpline number is 181.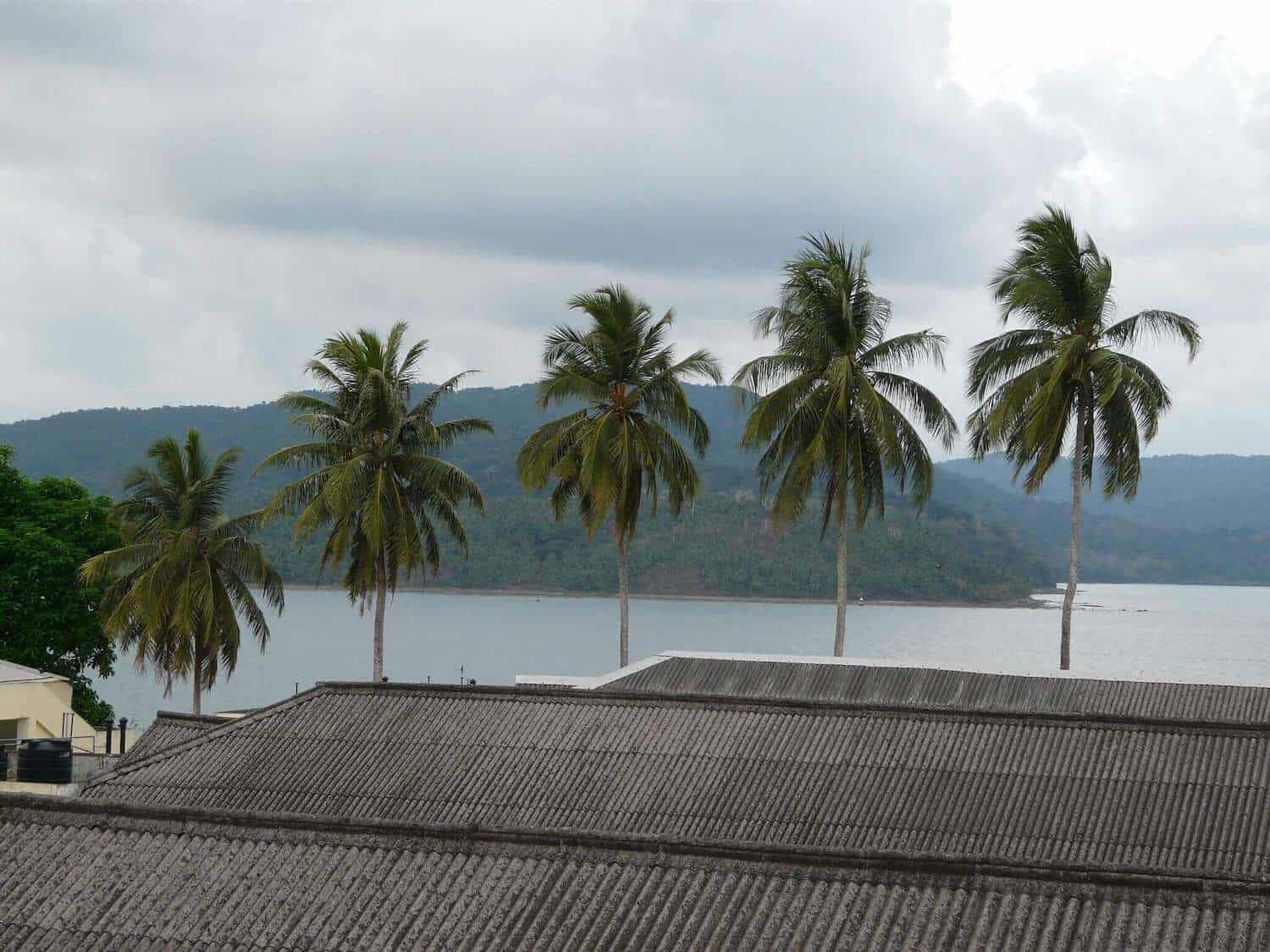 7) TRAVELLING WITH KIDS
Andaman and Nicobar Islands is undoubtedly suitable for travelling with your little ones. They will enjoy the pleasant environment and the opportunity to frolic in the waters.
However, for sea-walking and scuba-diving, kids have to be above 7 and 10 years of age respectively. Yet, they will be examined by the instructors for feasibility. Also, the trip to Baratang Island, with its early start and long travel, can be hectic for young children.
Doesn't matter if you are a nature-admirer, thrill-seeker, peace-lover, history-buff, photo-fanatic, or a foodie, Andaman and Nicobar Islands has something for everyone. You will probably come back with a desire to return for more.
For more information, visit the official website of Andaman and Nicobar Islands.