Home » Destination Guides » 10 tips to save money and travel cheap in Netherlands
The Netherlands, the country of illuminated canal life, of fields with a blooming riot of colors, giant windmills, cobblestone-lined cities, and candlelit cafes, is one unique place.
Tradition and innovation blend seamlessly here, where tulip fields and visionary architecture co-exist happily sparing enough room for innovation and cutting-edge progress. The place is also world-renowned for a cycling culture on its fabulously pancake-flat, scenic landscapes.
If you plan to visit this Dutch abode of unrivaled charm, for your next vacation, some tips to travel around cheaply will sure come in handy.
While the Netherlands isn't among the top expensive places in Europe, it's certainly not the cheapest either. You can expect to pay a little bit more for all of the essentials than you would in a place like Italy or Spain.
So the following low-down will help you save some money to ensure a budget-friendly trip to the country and its capital of Amsterdam; of course without compromising on your essential travel experience
Sit back and enjoy it. Happy Travels!
1) Avoid the taxis
Amsterdam is tiny and easily walkable (the Netherlands in entirety is small and easily navigable). Plus the public transport is well-connected to all the areas of the city. Given the fact that the city is known for its cycling culture, it makes sense to peddle your way around, right?! So you would be better off without hailing those cabs, they are super expensive here.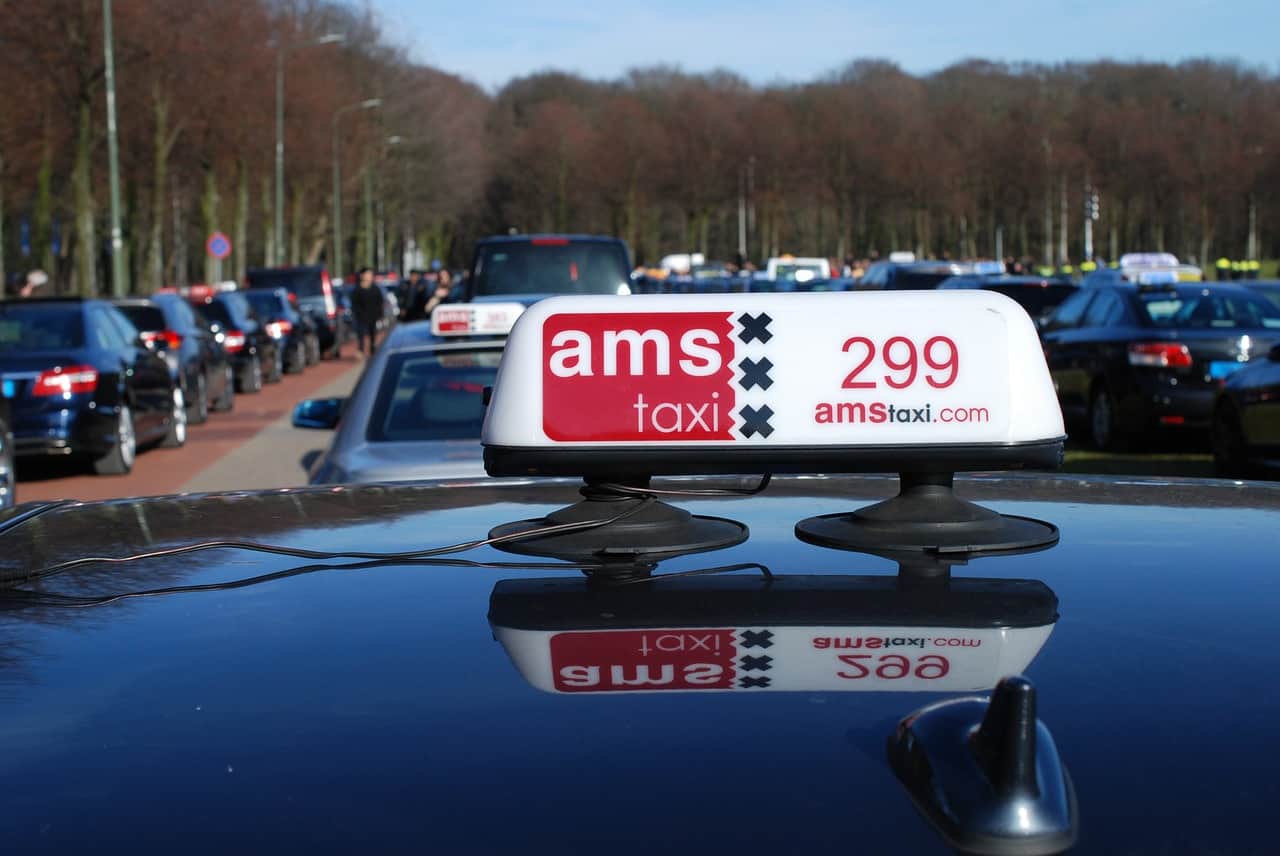 Pro tips-
Even when you fly into the country, get a train or bus going from the airport to the city center. They are readily available from all the airports in the Netherlands. It will be much cheaper than taking a taxi.
For inter-city travel in the country opt for either trains or buses. The Netherlands is quite small and all major tourist destinations in the country are within a 2.5-hour train journey from Amsterdam. Buses are a lot cheaper though not as fast as trains. Amsterdam to Rotterdam train will cost around $30 (takes 40 minutes) while FlixBus for the same journey will cost you $7.
2) Get a Museum card or an iAmsterdam city card
If you plan on doing lots of sightseeing, museum hopping, and cultural activities then, you'll save quite a bit of money with the iAmsterdam card.
There's access to all major highlights and more than 70 museums, city-wide public transport, a canal cruise, and bicycle rent. Major benefits include- skipping lines, saving money and getting exclusive discounts at restaurants, attractions, and concerts.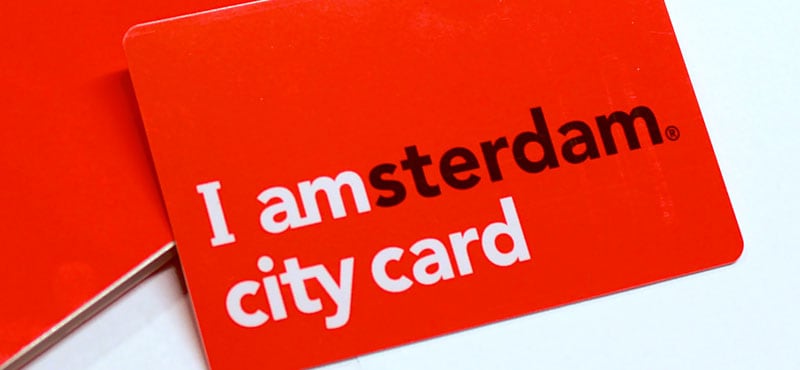 With Museum Card, you will be able to get access to 30+ museums in Amsterdam and 400+ museums all over The Netherlands. The card is personalized and valid for an entire year.
3) Enjoy the many free attractions
From free festivals and abandoned theme parks to the centuries-old windmills, many great things can be done for free in the Netherlands. Free music festivals can be found all over the Netherlands, especially in summer.
Attend the legendary festival of Parkpop in Den Haag or groove at Uitmarkt in Amsterdam, these party affairs make any day better. So do check local city boards for a list of free concerts, festivals, shows, and markets.
Picnic at the Vondel and Ooster park, or on the rooftop of the Nemo science museum (Nemo panorama terrace), with great outdoor views, is also a great idea. Plus the country offers free walking tours to its many sights and attractions.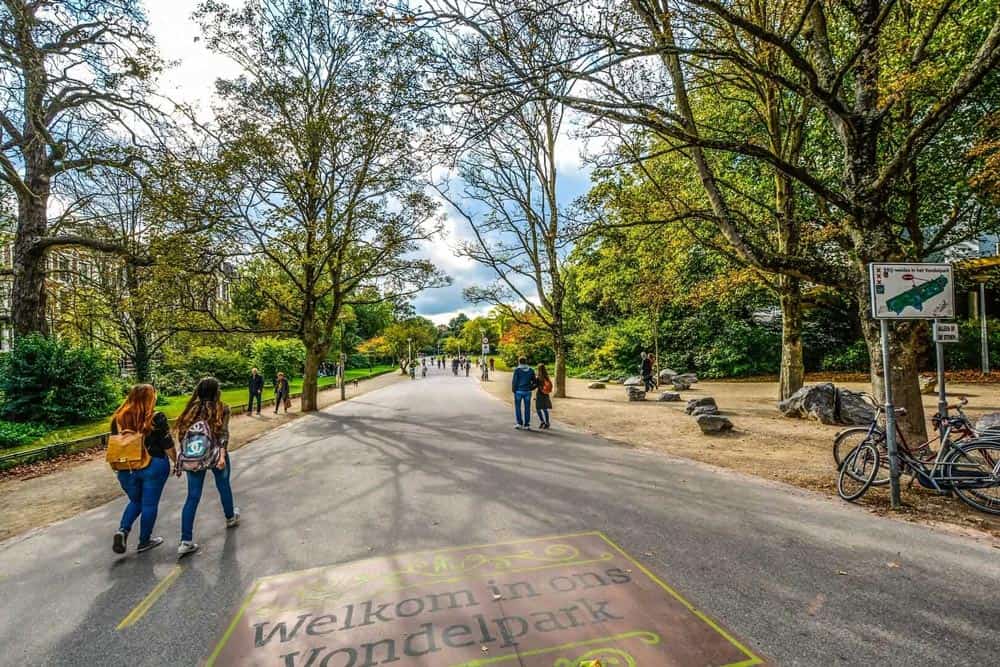 Then, of course, there are the famous canal rings and red-light district to explore, urban beaches, free food and drink tastings at the Sunday market- 'Westergasfabriek', EYE film museum and lots more.
You just have to know where to look. By the way, the Dutch word for free is 'gratis'. That might come in handy.
4) Save on the OV-chipkaart
The OV-chipkaart (OV-chip card) is the public transport contactless ticket system in the Netherlands that has replaced most of the old paper-style tickets. It is in use on all forms of public transport including trains, trams, buses, and metros. When you buy a single train ticket without the OV Chipcard, you'll pay $1.10 on top of the regular ticket price.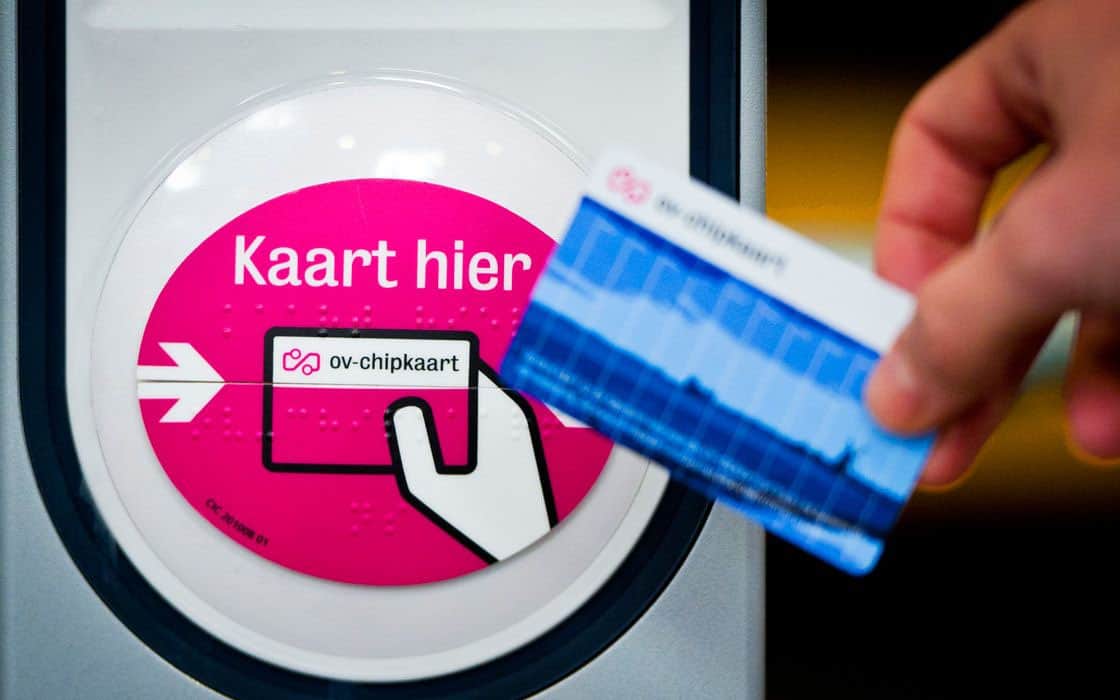 However, for metros and buses, buying separate tickets without a chipcard will cost the price of regular ticket times 4. So do get an anonymous OV-chipkaart or a disposable OV-chipkaart.
Pro tips-
Prefer the anonymous card as it is valid for five years and you can keep the card to use it again. The credit will also remain valid. Compared to that the disposable one will last for a single-use/short period (one week) only and usually works out to be more expensive.
Remember to check out whenever you leave public transport. The chipcard system calculates your ticket price depending on where you check-in and out. Also if you fail or forget to check-out you will lose the $4.40 deposit which will likely be more expensive than the journey cost.
Alternatively, you can also buy 24-hour day tickets. It works like an OV-chipkaart and is valid for the entire public transport network in Amsterdam.
5) Avoid splurging on the green
For the uninitiated folks out there 'coffee shops' in the Netherlands are different from the 'cafes' that serve a cup of caffeine. It's no secret that weed is legal in the Netherlands and many tourists flock to Amsterdam just to sample the same.
If you choose to do this, don't think you have to buy the stuff in each shop. Many places will let you smoke as long as you buy a drink or food. So don't go splurging endlessly.
6) Get the Nightlife ticket to make most of your evenings and nights
If you plan on living it up every evening in Amsterdam, more so like a VIP, get yourself the Nightlife ticket. The ticket gives you unlimited access to 12 nightclubs, including Escape, Paradiso, and Prime; for seven nights.
Eight of these clubs even welcome you with a drink upon arrival. Beer lovers can head over to Craft & Draft for a free beer with every purchase, while those who aren't in the mood to go clubbing can engage in some 2-for-1 laser tag at Lovers Powerzone.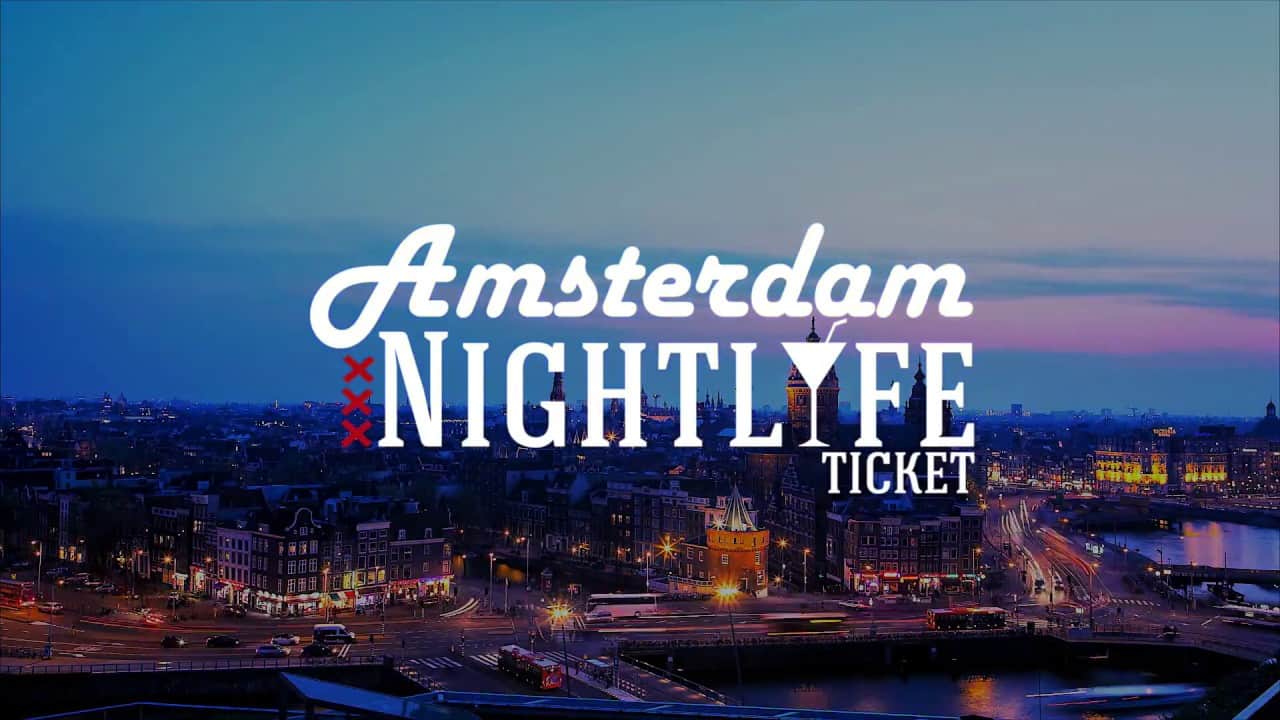 What's incredible is that the Nightlife ticket comes for just €10, and will even get you home afterward with one free UBER ride.
7) Book outside the city center for cheaper accommodations
Accommodation will be the biggest thing that will eat into your budget in the Netherlands. So you will need to choose wisely.
As you move away from the central part of the city (for instance Dam square), you will find that hotels and hostels are quite budget-friendly. They are also usually the newer ones, slightly larger and of course cheaper. For example- Hostels in the city center can charge up to $33 – $44 for a dorm room, while at the Bijlmermeer area, outside of the center, you could almost find a private room for that money.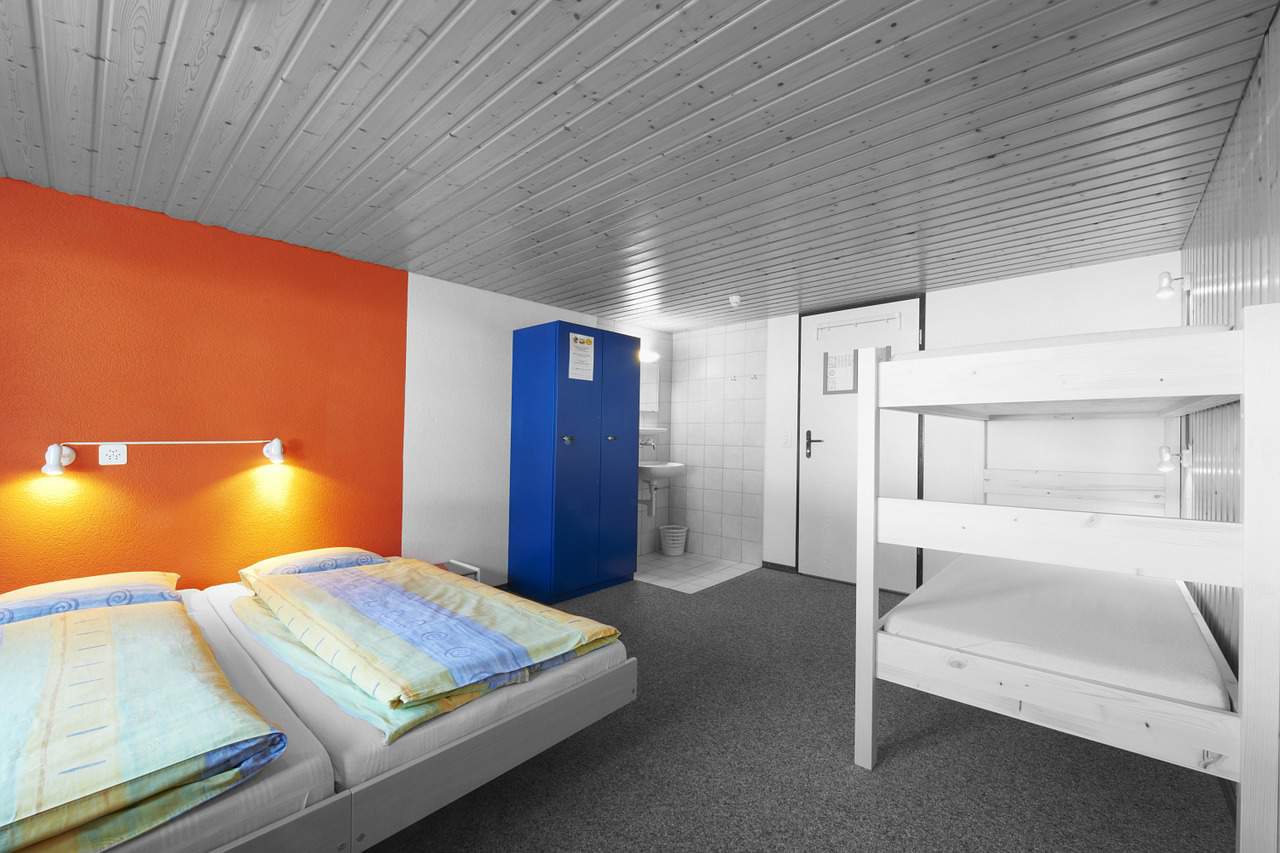 And don't fret about the distance; even booking in neighborhoods like De Pijp, Plantagebuurt, or Jordaan you will not be that far from the big attractions and still get to save some.
Plus the public transport is a big deal in the Netherlands and places are mostly close together, so you can explore the city to your heart's content, no matter where you stay. So you might as well save some on accommodations.
Pro tips-
Try finding a room that includes rental bikes as well instead of going only for the lowest-priced accommodations. A lot of Airbnb's include them in the rental price, which can save you some money on transportation.
Try Couchsurfing. The service lets travelers stay with the locals for free. Since a lot of people use this service so make your requests for hosts early and read as many reviews as you can to find a good spot.
8) Rent a bicycle or just walk around
Bicycle rentals are available in almost every city and town across the Netherlands since they are often the main mode of transport. Biking not only is the cheapest way of getting around, but it also ensures that you see much more of the country than when you'd take the train/bus.
Also, Amsterdam is a fairly small city (rather all of the Netherlands is) so it's easy to get to most places by foot or bike. Rentals often charge less for long periods compared to just a few hours. Plus a hop-on, drop off system is also offered.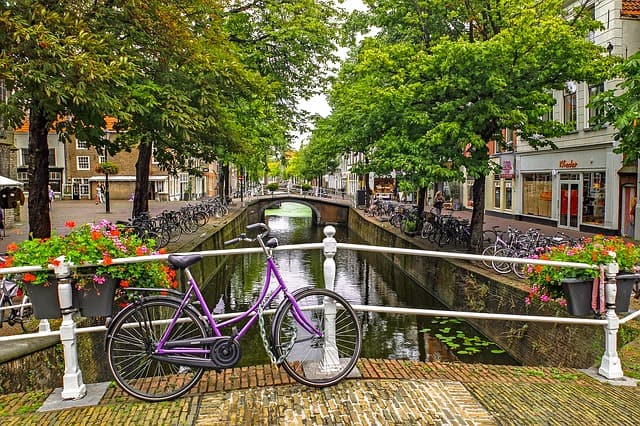 NS, the national rail company of the country organizes many hikes and walks (around 650) from one station to another. By following the tracks into the wild, you can discover the most beautiful parts of the Netherlands.
It barely costs you anything and is a perfect opportunity to get some exercise while enjoying nature. They also have themed hikes as well as shopping hikes (combining walking and shopping). The Dutch sure are ingeniously innovative, eh:)
Pro tips-
You can opt for quantity (over quality) for bike rentals. Since a one-day rental could cost anywhere from $7 to $16, but a three-day rental could also be $16.
9) Buy at the markets rather than the stores
Well, this goes for everything and anything from fresh produce, tropical fruit, vintage clothes, and fish to books, shoes, flowers, and electronics. Well, you get the idea. There are loads of great markets in Amsterdam which offer the goods for a good bargain.
Absolute must-go is the Albert Cuypmarkt in the district De Pijp. It is the largest outdoor market in Europe and stocks almost everything you could need. The flea market of Waterlooplein is considered best in town while the floating flower market features fresh flowers on floating barges. Visitors can buy Dutch souvenirs at one of the many souvenir shops opposite the market.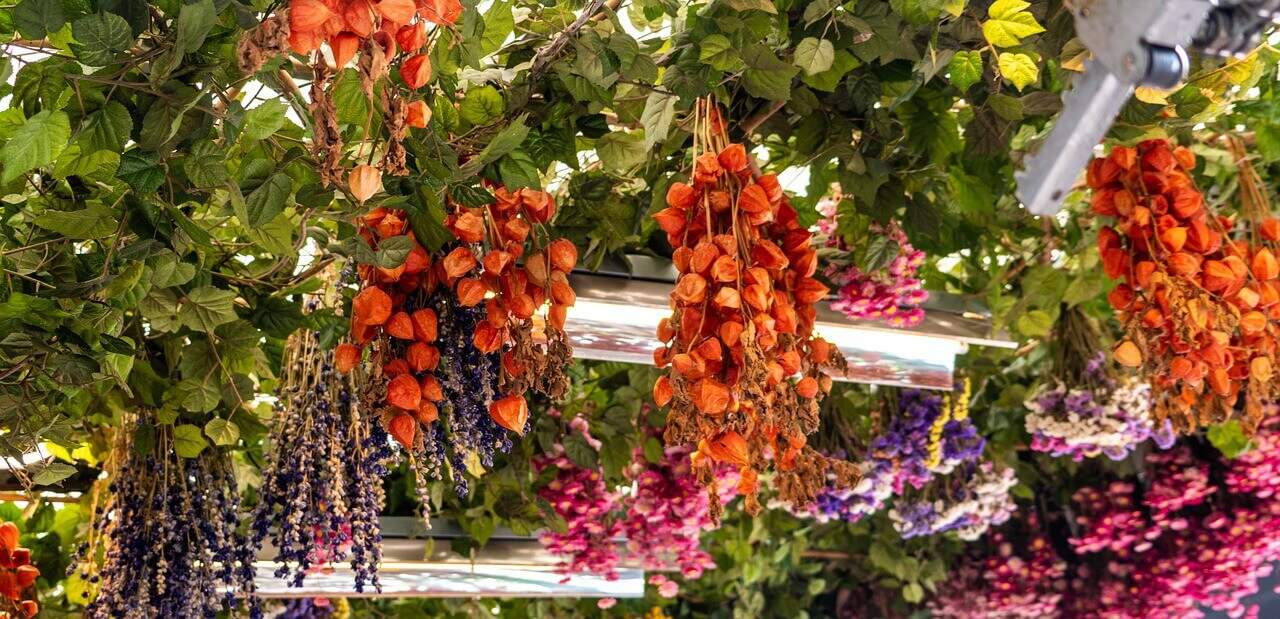 Other noteworthy markets are- Noordermarkt, Ten Katemarkt, and the Dappermarkt.
Pro tip-
Once a year, on the national holiday- King's Day (April 27th), thousands of free markets are held throughout the Netherlands. Free market in the city park Vondelpark, Amsterdam is the most popular of them.
10) Cook by yourself as often as you can
Okay let's be direct (the Dutch way, eh) here, food isn't really something you'd miss out in the Netherlands, even if you fail to sample it. Sure you can try a few places and local dishes, but don't try to eat out often if you intend on keeping your costs low.
Restaurants in the Netherlands can be quite expensive and most of them don't offer Dutch cuisine. Also, traditional Dutch food is a bit harder to find. So save some money by cooking.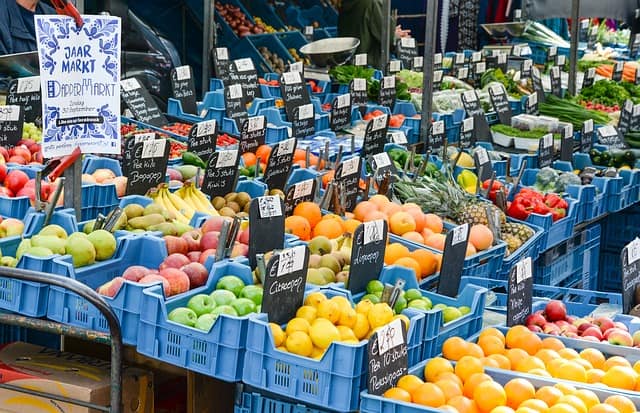 You can get fresh ingredients at a supermarket by the end of the day. Items like vegetables and herbs will be incredibly affordable then.
Alternatively, you will find cheap meals at fast food joints as Febo or places like Maoz or Walk to Wok for $10-11 or less.
Pro tips-
Try bakeries for breakfast. The Dutch aren't big on breakfast and start off their day with just a baked item, juice or coffee. That being said bakeries can be found on every corner, selling whole-grain croissants, freshly baked sandwiches, bread rolls and pastries to go. It's always a cheaper option than any café serving a typical American-style breakfast (and quite filling as well). Try Bakker Bart or Hema in Amsterdam.
Or you can try a small-portion Dutch food sold by the various street vendors and at the snack-bars. Try Smullers or Febo. Many vegan restaurants too are available in Amsterdam.
Stick to beer or wine. Since cocktails, mixed drinks, and anything bubbly is going to cost $7 or more. Compared to that beer (even strong Belgian one) and wine (fine quality from France or Spain) will be just half the price and quite impressive too.
So how did you find these budget-friendly travel tips? Do share your views with us, in the comments below:)