Home » Destination Guides »
So you're looking for things to do in Netherlands, right? Obviously, there are A LOT of things you can experience and visit in this amazing country. And this list is all about that. I'm not focusing on a special area -as I'm not only focusing on Amsterdam tourism, because the country is about much, much more! So, prepare yourself for this Netherlands travel guide and enjoy it! But first…
Holland or Netherlands?
Well, glad you asked because I always had the same question until I had the curiosity to actually research it. If you say Holland you refer to Noord-Holland and Zuid-Holland, which are two provinces of the Netherlands. The Netherlands is made up of 12 provinces… so, if you say Holland you're just talking about a part of it. Although Holland is often used as an interchangeable word for Netherlands, it's not!
Ok, now that that's out of the way, let's start with the list.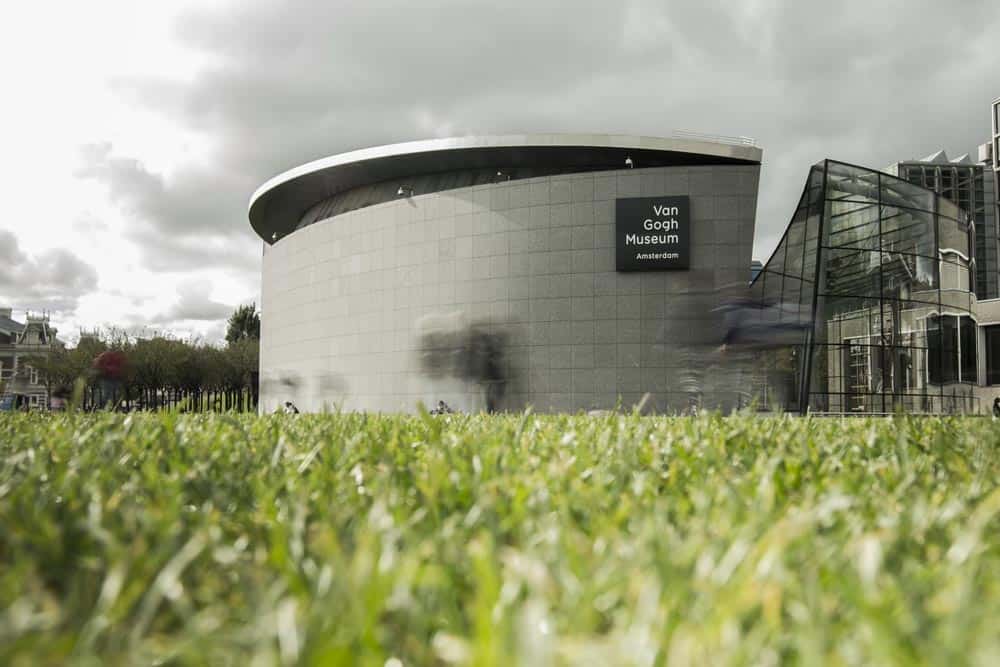 Did you actually think I'd start this list with any other thing? Of course not! Listen, I'm a big fan of museums and art AND Van Gogh… so it was a no brainer. This museum has the biggest collection of works from Van Gogh but also, it's in the Museum Quarter in Amsterdam. If you visit the Van Gogh Museum, you can also take a look at the Rijksmuseum, dedicated to Dutch art and history; the Stedelijk Museum, dedicated to modern and contemporary art; and the Concertgebouw, a concert hall.
2) Pet seals at Texel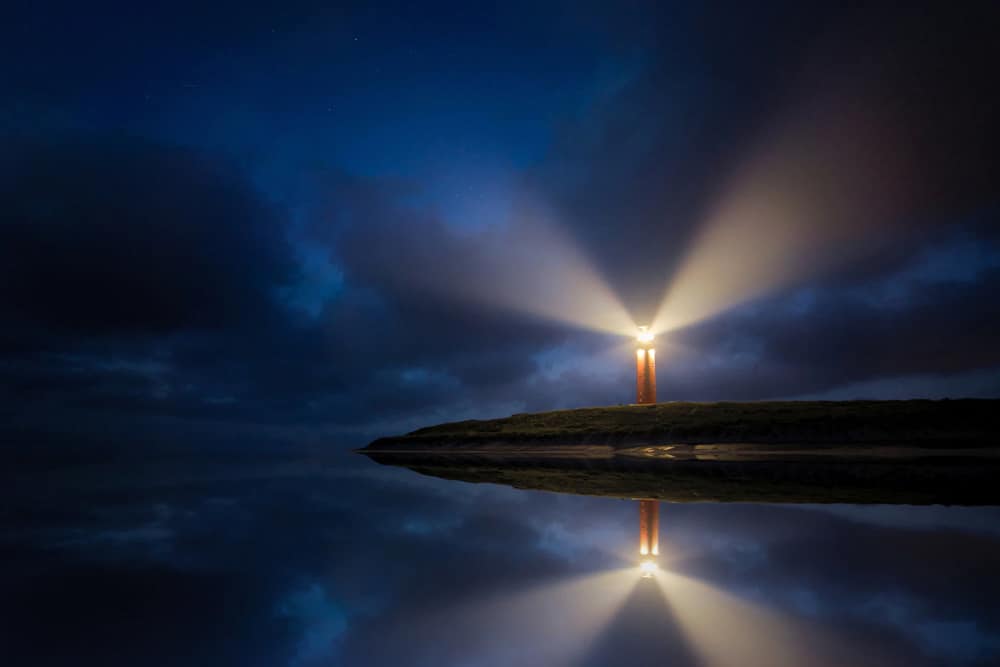 Texel is one of the Dutch Wadden Islands and it's in the north part of the Netherlands. If you already have your Netherlands travel itinerary but you're looking for something different, go to this place!
For those of you who are wildlife lovers, visit the Ecomare. Ecomare is a museum/aquarium/natural reserve that you HAVE to experience. They rescue seals and they are SO CUTE, you'll want to stay there! The information around the place is displayed in 3 languages, so learning and understanding everything will be easy. Find all the information about it here.
And, if you're a bit thirsty after Ecomare, go to Texels Brewery. They produce one of the finest beers in the Netherlands. The tour around the brewery is also interesting.
3) Wadlopen in Friesland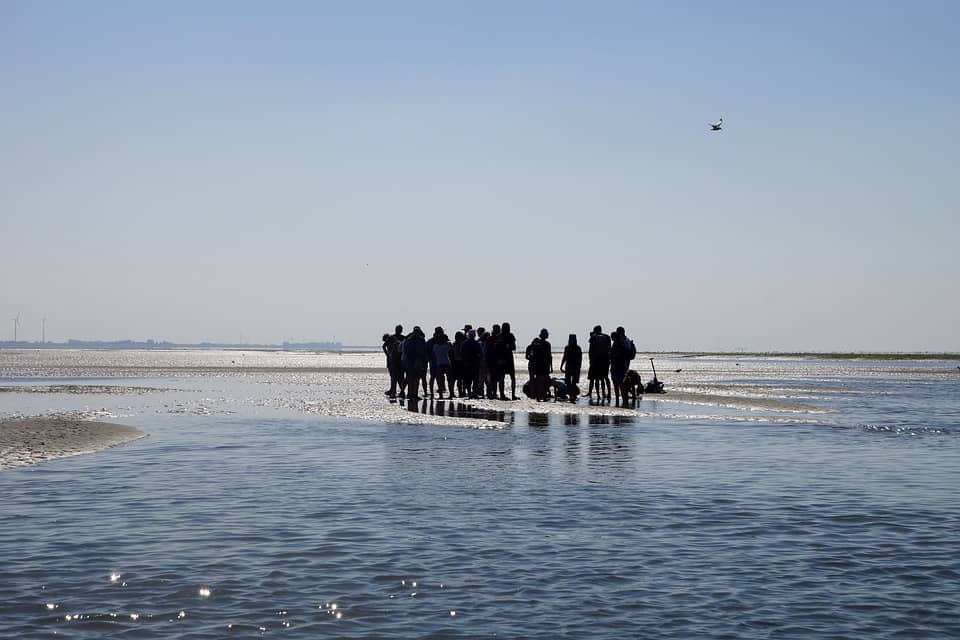 Do you know what wadlopen is? It's mudflat hiking. What again? Basically, this is waiting for a period of low water to walk on mudflats… kind of like walking on the floor of the ocean. The cool thing about this is that it can only be made in very specific parts of the world, the Netherlands is one of them. Typically, people who practice wadlopen in the Netherlands travel to places between Friesland and the Frisian Islands to experience it.
Since the practice depends on the tide, you can't just go any time. Check the times and tours available here.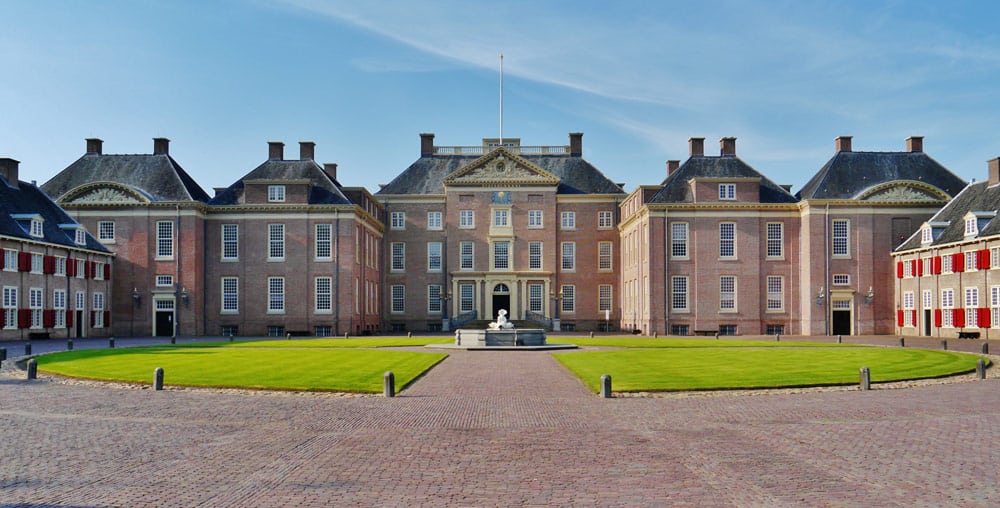 Paleis Het Loo is also called Little Versailles since it resembles this French construction. Among the things to do in Netherlands, this is one of the most interesting. The Paleis went under renovation during the last months but it will open again on November 20th. This palace was built by the end of the 17th century and it was used by Queen Wilhelmina until 1962. After her death, it was given to the State. Now, this place is a museum.
The stables and the surroundings of the palace can also be visited and there are walking tours. Check the practical information for your visit here.
5) Chill on the beach in Scheveningen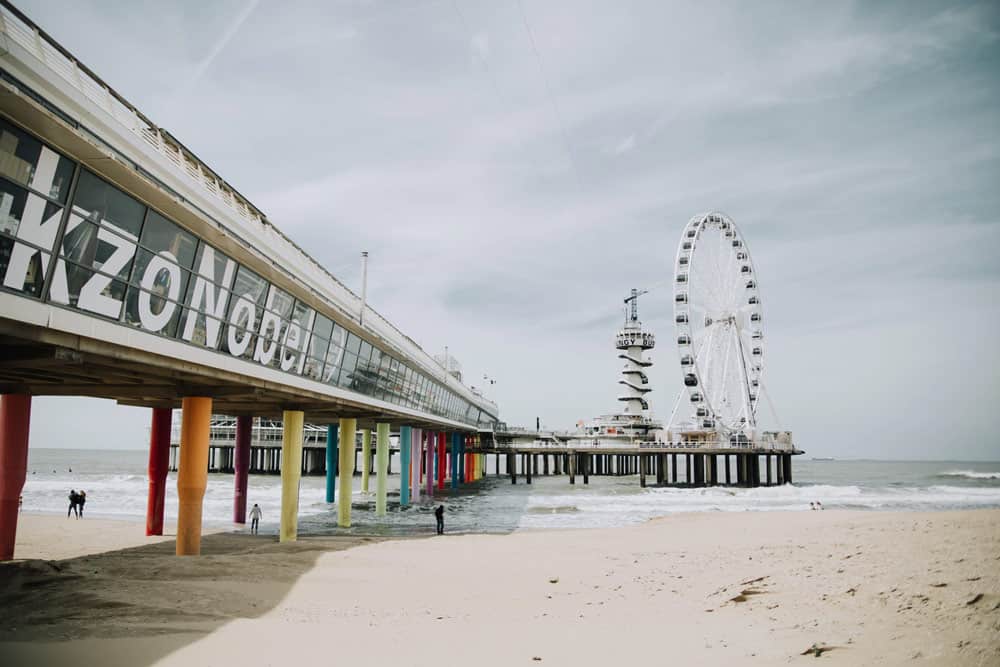 Scheveningen must be on your list if you travel in Netherlands if you like chill, cool locations. This is more like a new place with modern resorts, beach clubs, a nice pier, and even a lighthouse. Also, you can do some water sports… but you'll go there just to chill, right? And, if you're tired of just chilling around, go to two of the coolest places in Scheveningen. First, the LEGO Discovery Centre and then, Madurodam, where you'll find miniatures of important Dutch buildings (these are great activities if you're traveling with children, by the way).
6) Enjoy the nightlife in Groningen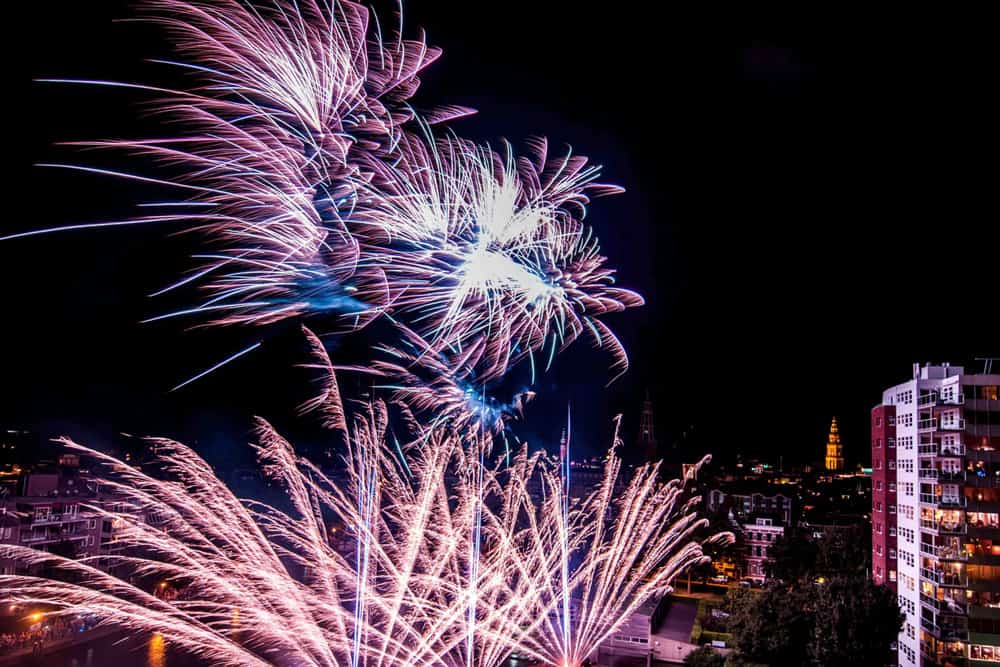 If you're looking for some cheap travel options in Netherlands, well… you're in for a treat (ish-to be honest). Groningen is a city full of students, so cheaper options in food, drinks, and accommodation are available. As with almost any students' city, Groningen has an amazing nightlife. It's the only Dutch city that has no fixed closing time for bars, so the party goes on until late hours in the night. If you're going, go to Vera, a concert venue that always has something interesting going on (and you can get tickets for concerts for as cheap as €2!).
And, for the next day, also visit the Groningen Museum, with fantastic architecture and art, of course; the Martinitoren, the bell tower of the Martinikerk; and De Hoornseplas, a lake where you can chill, swim, and have a picnic.
7) Watch monkeys in Apeldoorn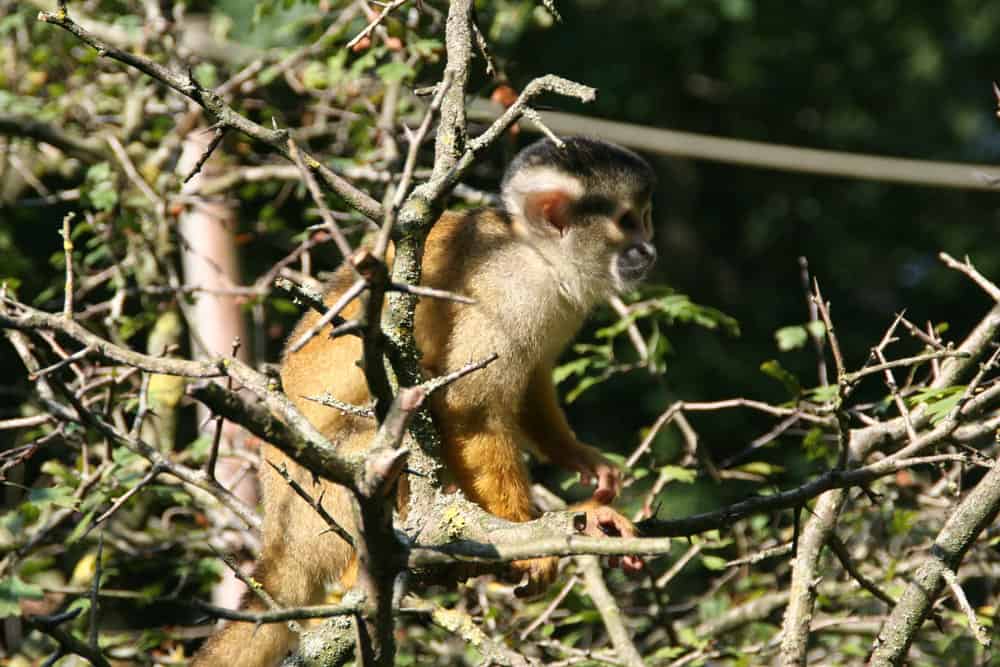 Definitely, one of the Netherlands top tourist attractions! Apenheul is a zoo where you can watch just monkeys and primates. The special thing about the Apenheul is that the monkeys roam around freely in most of the areas. You walk around the park and monkeys can jump right in front of you! I'd recommend you to take a guided tour, especially if you're traveling with kids. Also, they have a nice selection of food and snacks. Be careful, the monkeys could steal things from you!
And just for fun do the Which monkey are you? Test on the website of the zoo before going. I'm an orangutan (real thinker, practical, unique and focused on my things, with a solution for everything, and not into busy places… yes, I'm definitely an orangutan, who would've known!).
8) Go on an architecture tour in Rotterdam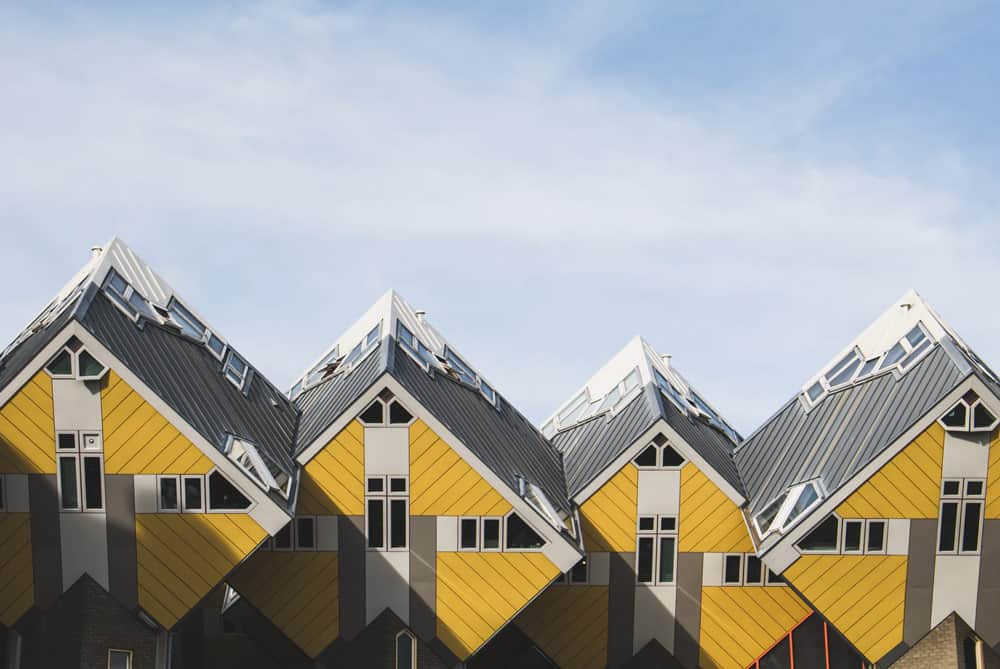 It's no secret that Dutch architecture is one of the most influential, recognizable, and sophisticated in the world. Even though you can see interesting architecture all over the Netherlands, go to Rotterdam if you want to enjoy that, plus a vibrant art scene.
If you're interested in architecture, Rotterdam is the place to go. There are tours that will walk you through the most important buildings, but you can also make a walking tour by yourself (this is a very good and complete blog post on a self-guided architecture walking tour in Rotterdam).
The buildings you can't miss are the Cube Houses, which is also a museum; the Market Hall, to also go shopping; and the Erasmusbrug, the iconic white bridge of Rotterdam.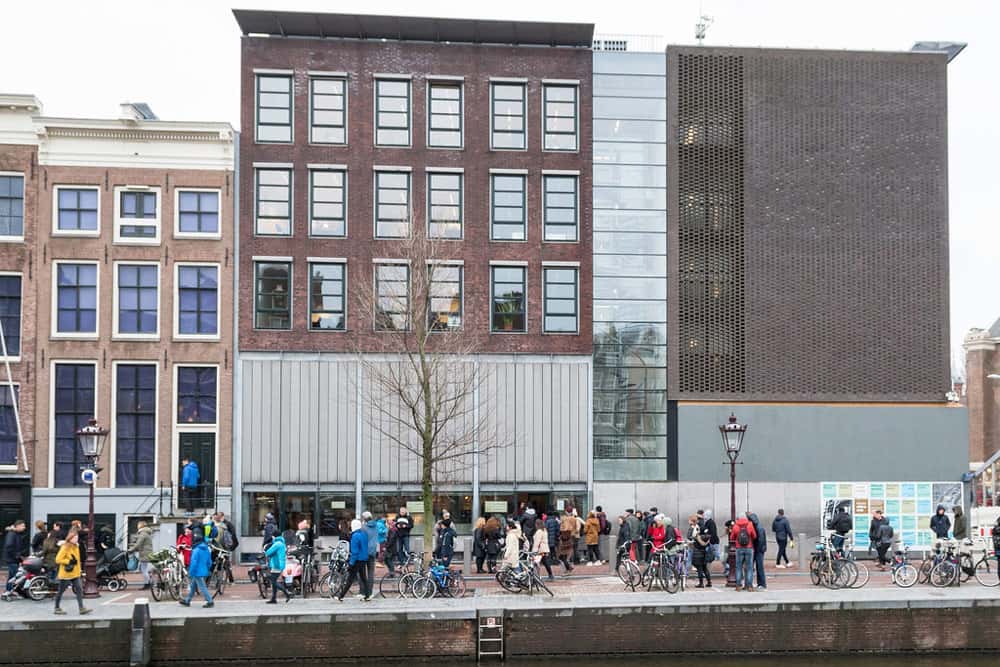 This is probably already on your list of places to visit in Amsterdam. Inside this house, you'll understand the hardships Anne Frank and her family had to experience. I think museums like this are extremely important at times like the ones we're living right now. Go with an open mind and open heart to learn and understand why we can't let mistakes of the past be repeated again.
Your ticket (€10,50) includes a free audio guide that you must take to fully understand all the exhibitions and objects displayed there. Also, take the introductory tour.
Ps. Tickets are only available online and you have to be there at the specific time you bought them for. Buy them with at least 2 weeks of anticipation. Also, plan around this activity so you're there at least 15 minutes before the time of your tickets. Buy the tickets to Anne Frank house here.
10) Camp in the dunes of Netherlands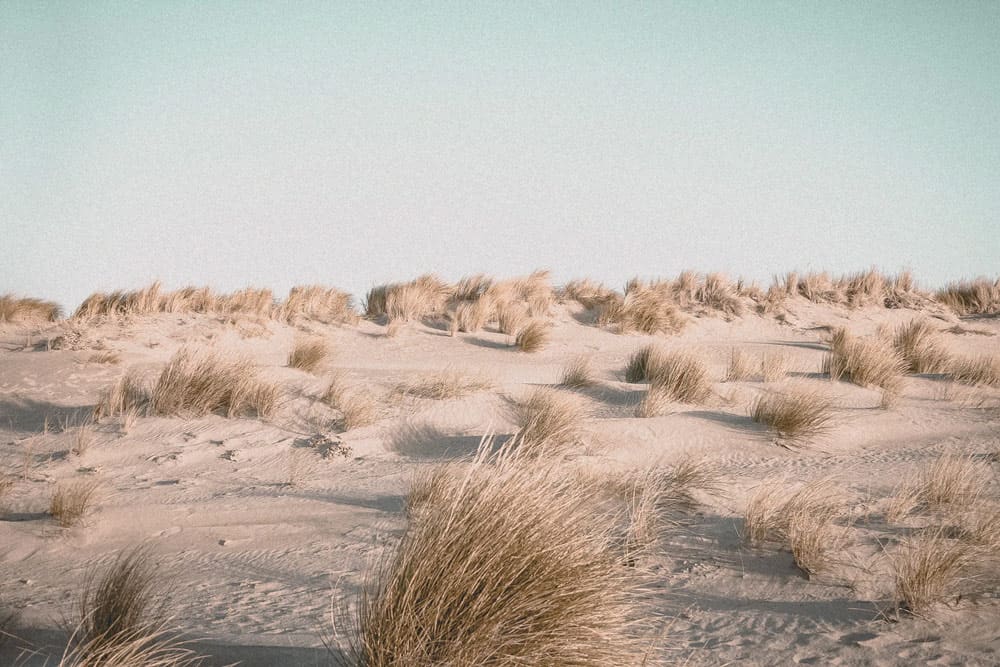 Camping is something not everybody likes but, believe me, in the Netherlands, you'll want to do it. This country has facilities for every type of camper, from the professional ones in areas with no electricity but surrounded by nature, to people that don't even like camping, with glamping sites that you'll never want to leave.
But what's so special about the dunes? Well, glad you asked. First of all, the dunes protect the country from the sea. Did you know a third part of the country lies below sea level? The plants of the dunes make the sandhills strong enough for them to protect the Netherlands. They're of great importance! Also, once you're there, you'll feel relaxed with the silence and tranquility of them.
Oh, and consider that most sites are open from April to October. For more info on camping sites, visit this website.
11) Take a canal tour in Den Bosch
FYI, Den Bosch was called 's-Hertogenbosch so you can still find it named like that in some places. This town is an hour to the south of Amsterdam. Overall, it's a nice place with a medieval feel. It has cafés, restaurants, museums, etc. You get the idea. But I'm mentioning Den Bosch because, like other European cities, this place has canals that you can tour in a boat. The cool thing about taking a canal tour in Den Bosch is that some canals go under houses! Yes. They do have bridges that help people cross the canal but, also, many houses were built on top. Imagine living there!
12) Buy Delftware at Delft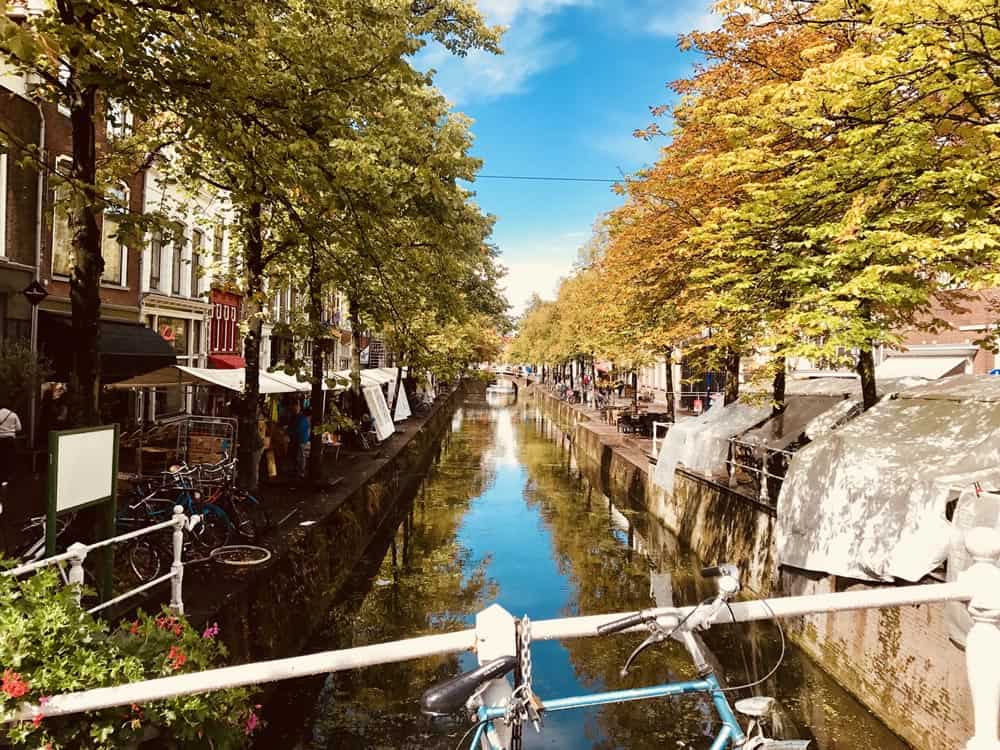 Just 40 minutes away from Amsterdam you'll find Delft. You can go to Delft as a day-trip so get up early, visit it, and get back to Amsterdam. The famous thing about Delft is the Delftware, the famous blue and white pottery. It kinda started as an attempt to copy Chinese porcelain, but it became so popular that rich families collected them as priced possessions between the 17th and 19th centuries. At its peak, there were 33 factories in Delft. Nowadays, only one remains.
Royal Delft is the factory that still exists and it was established in 1653 so yeah… an experience worth taking. You can take a tour around the factory and buy Delftware if it's in your budget and you don't mind worrying about it breaking if it's in your luggage.
13) Live like in a fairy tale in Efteling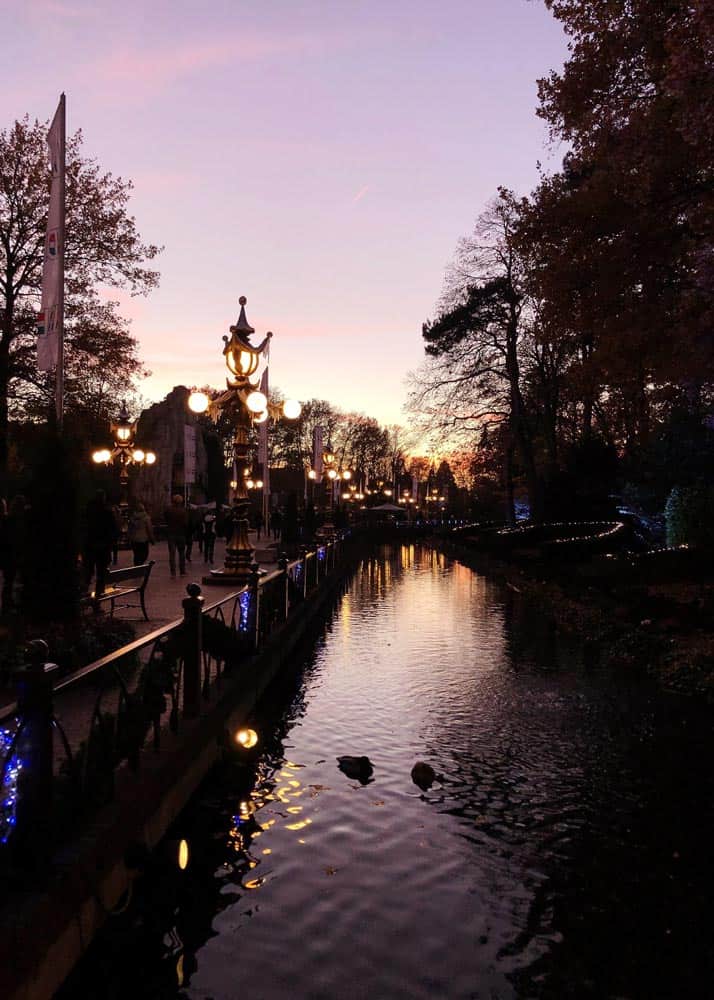 Some people even say Efteling is better than Disneyland Paris… so that should give you some idea about why you have to visit it. Efteling is one hour and 15 minutes away from Amsterdam, so it can also be done as a day-trip (get the directions here).
This amusement park has everything: rollercoasters, shows, restaurants, parades, experiences for every member of the family. The twist is that everything is based on fairy tales! So you can see Little Red Riding Hood walking around, for example. Every ride has a fairy tale theme and you can even walk in an enchanted forest.
14) Have a Heineken experience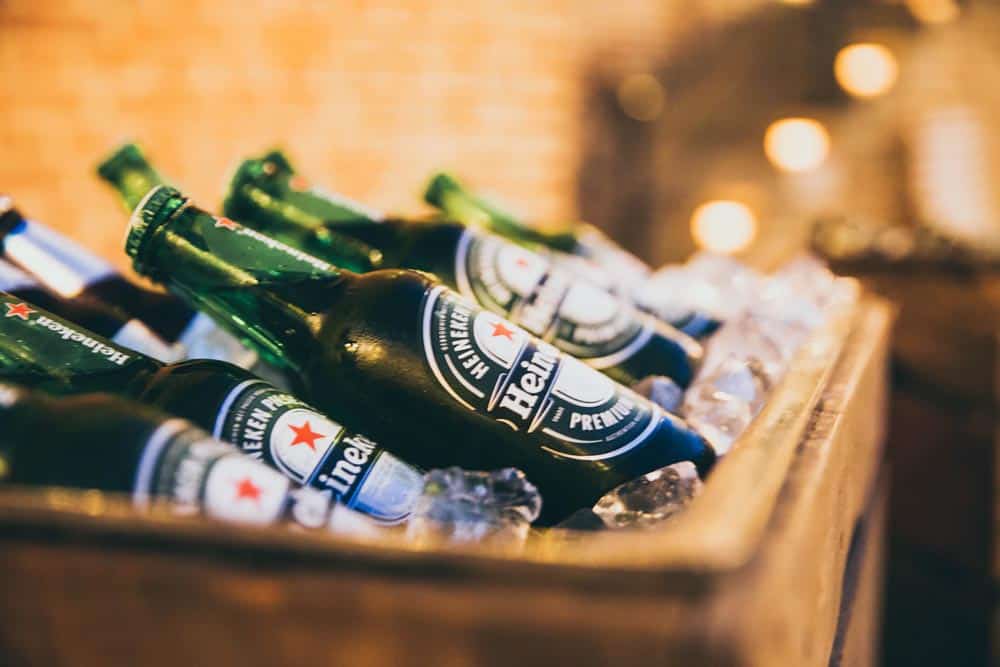 I'm personally not a big fan of Heineken but if you're in Amsterdam, you have to go to the Heineken Experience tour. Heineken beer has been brewed since 1873 in Amsterdam. Although it's a very "touristy" thing to do, I can assure you that this one is worth it. Not only will you see how the beer is brewed, but you'll also be a witness of how passionate people that work there are about the beer and how important is Heineken to the Netherlands.
Check all the info on taking the tour here.
15) Don't forget the tulips!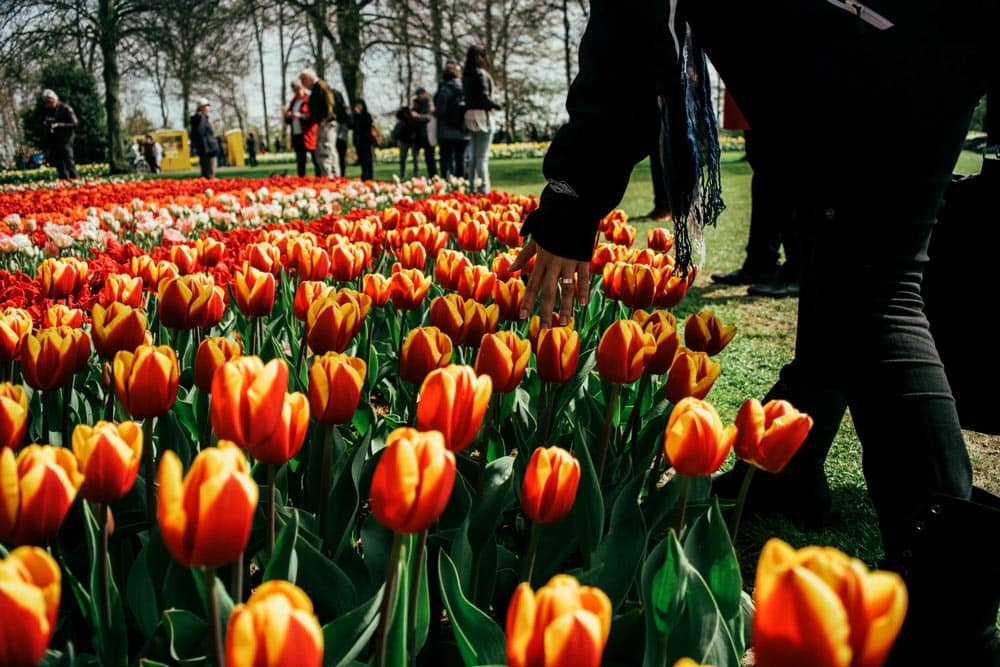 The Netherlands is super famous because of its tulips. You'll find souvenirs with them everywhere and you'll also be able to buy some. The most famous spot to see tulips in the Netherlands is Keukenhof. Even if it's a bit pricey it's worth it. Note that it's not open all year round (obviously), in 2020 it'll be open from March 21st to May 10th. You can get a bus from Schiphol Airport to the gates of the Keukenhof. It's half an hour trip.
Now, if you're looking for a cheaper option, head to the Bollenstreek. The Bollenstreek is an area between Haarlem and Leiden full of tulip fields! What I'd recommend is for you to rent a bike in Amsterdam and take the train to Leiden to explore the area by bike. Check this super complete guide to exploring the area here.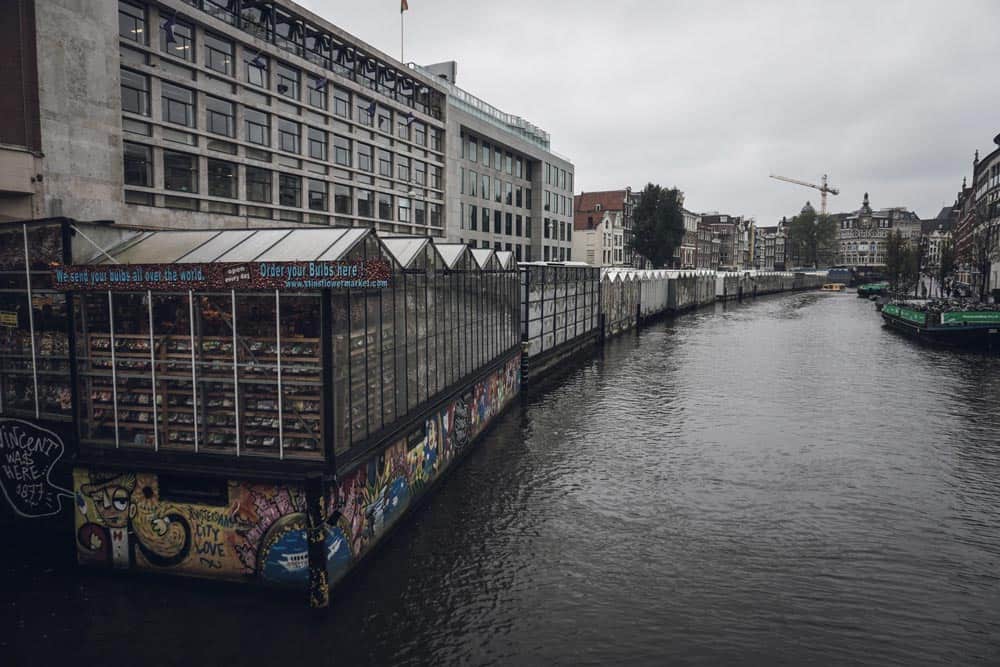 And, on that same note, go to the Bloemenmarkt in Amsterdam. This was the only floating market in the world in the past, now just a part of it is built over the river. But that's not important. The important thing here is that you'll find all kinds of flowers and exotic plants. Even if you're not a plant lover, just go for the smell. Really, nothing compares to it! And, if you're worried about buying plants that will probably die on your way back home… just buy the seeds! There are a lot of exotic ones (and not that expensive).
17) Make some friends at Utrecht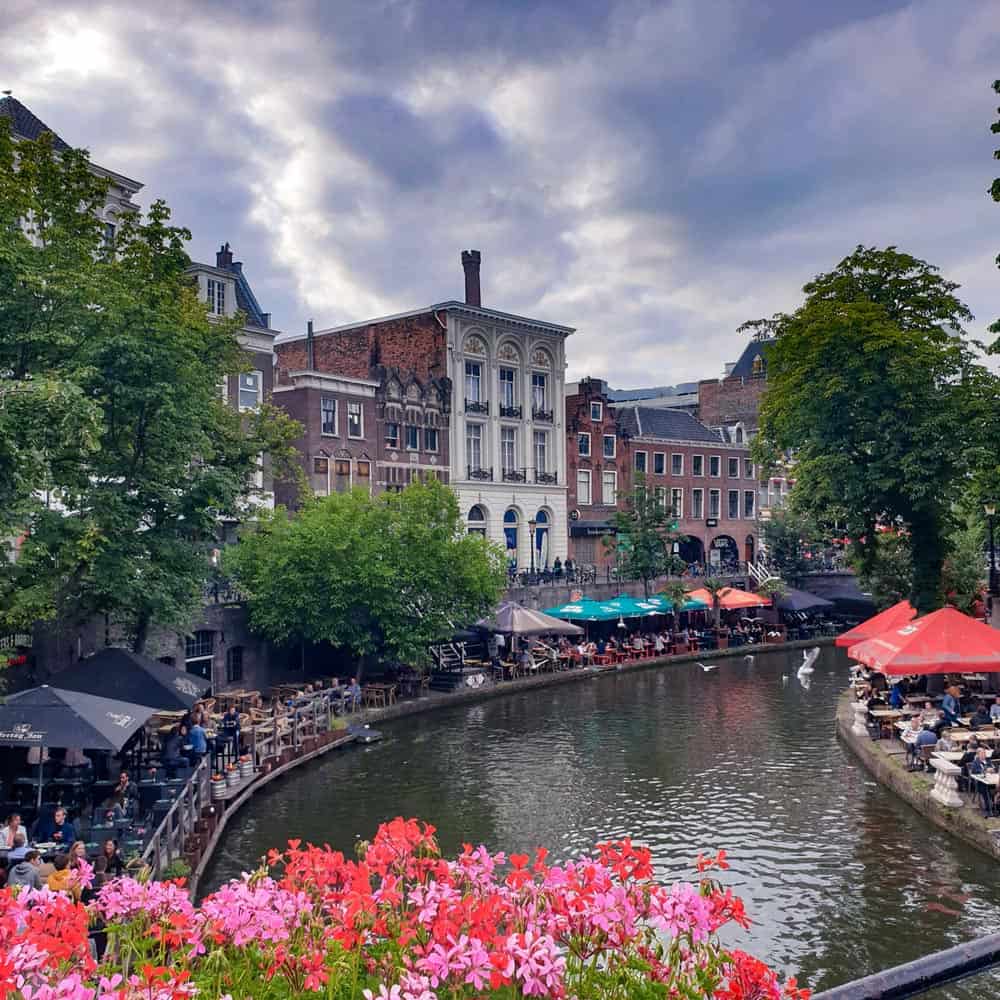 Utrecht is 25 away from Amsterdam. This place has a very nice student vibe going on and everyone's pretty open… so it's very easy to make friends. It can be a great place to go solo traveling, for example. Apart from that, the beer is great, and it has sunken canals. The center of the town is Medieval and, overall, the local scene is full of interesting events and experiences. Don't miss the Dom Church (and climb the tower because the view is amazing!).
And while you're in Utrecht, go to the Museum Speelklok. This is a museum of music machines (they have automatons, too). Most of them still work, so you can actually listen to the music that people listened to in the 19th century. Important: join the hourly tours so you can see and listen to all the machines in action, it's free once you paid for your ticket!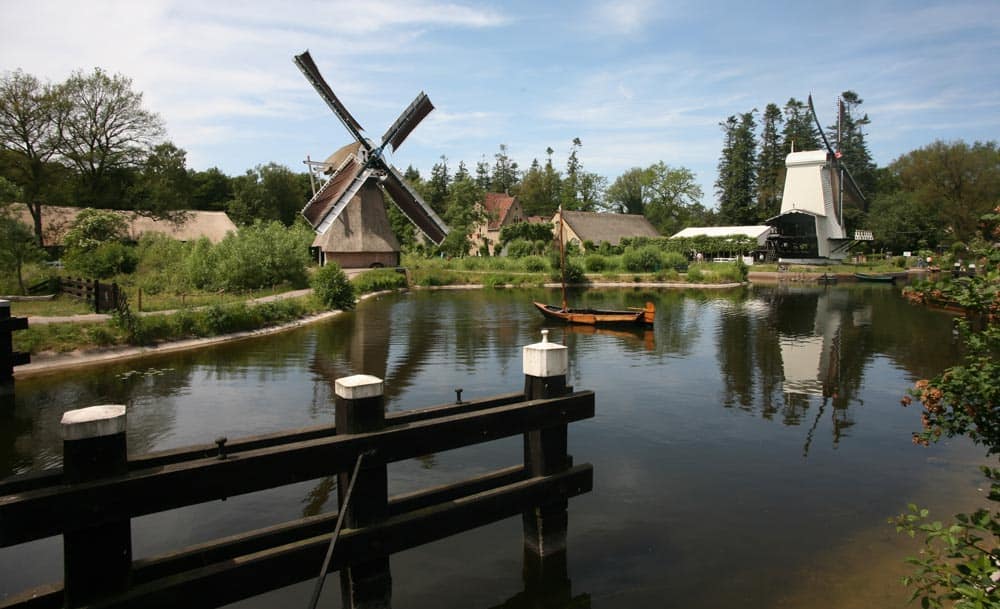 Ok, maybe there's more to do at the Netherlands Open-air Museum than just try the poffertjes… but they're so good! First, poffertjes are like fluffy pancakes served with sugar and butter. The Openlucht Museum has some of the best ones. But enough about the poffertjes. The Openlucht Museum is one of the most interesting ones in the Netherlands. This is like a town where you'll see buildings from different parts of the country and different times. What's interesting is that it's dedicated to the "normal" life of people so you can also see actors re-enacting how people lived in the old times… like brewing beer, making paper, spinning flax, and baking bread.
If you buy the tickets online, they're cheaper. Buy them here.
20) Go to an art museum in the middle of the Howe Veluwe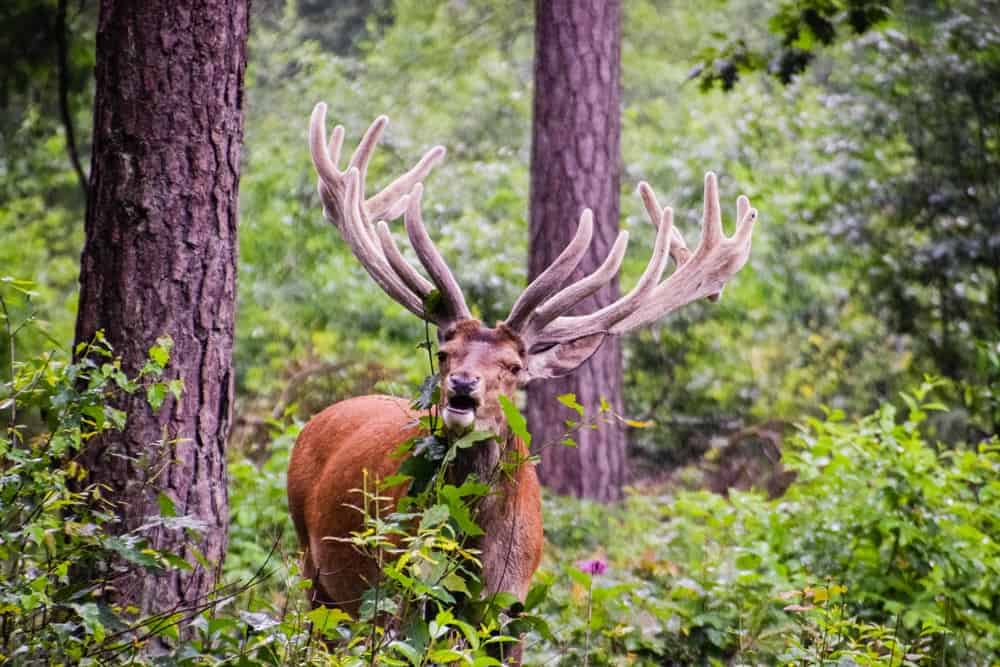 The Howe Veluwe is the largest national park in the Netherlands! It's awesome because it has dunes, forest, and heathlands all in the same place. There's a lot going on in the park. Obviously, the nature factor is a big one. You'll get to see diverse flora and fauna, my personal favorite: the European badger (but there are also deers, foxes, and more). You can also bike around the park, which is something I'd definitely recommend! But, if you're not nature's biggest fan, you can also head to the Kröller-Müller Museum, an art museum in the middle of the forest. This museum has the second largest collection of Van Goghs in the world. Don't miss it!
21) Visit Netherland's largest zoo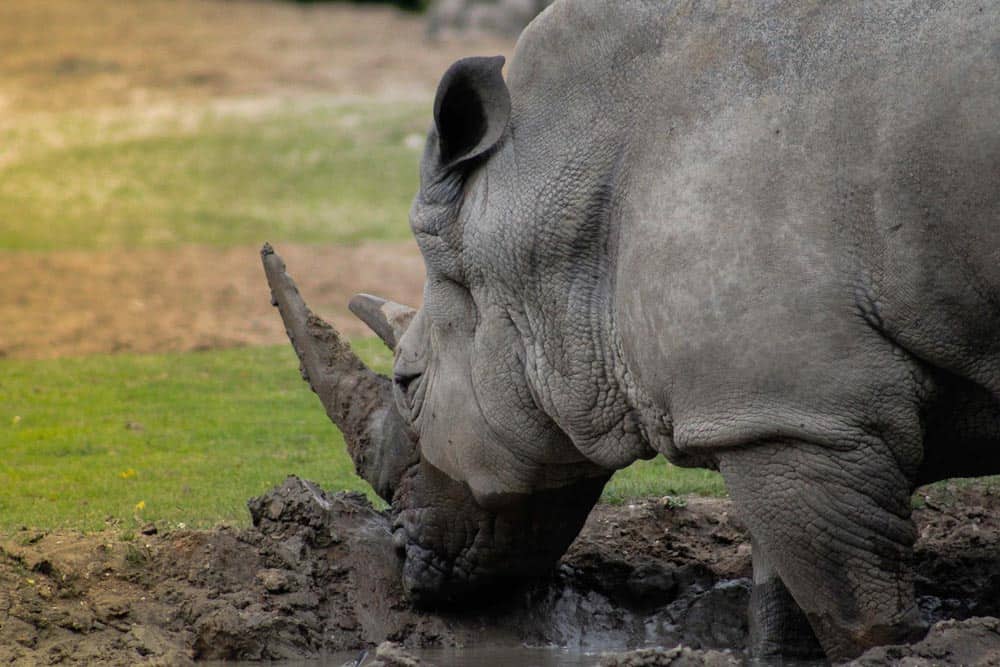 OMG, where do I even begin with Burgers' Zoo? Yes, it's the largest zoo in the Netherlands but also, it has eco-displays. This means that they basically built the ecosystems of the animals they have so they can roam freely and live as close as they would in the wild. They have desert, mangrove, a coral reef, a big fish tank, and tropical rainforest. This is a great activity to share with the kids, too.
22) Museum hop in Leiden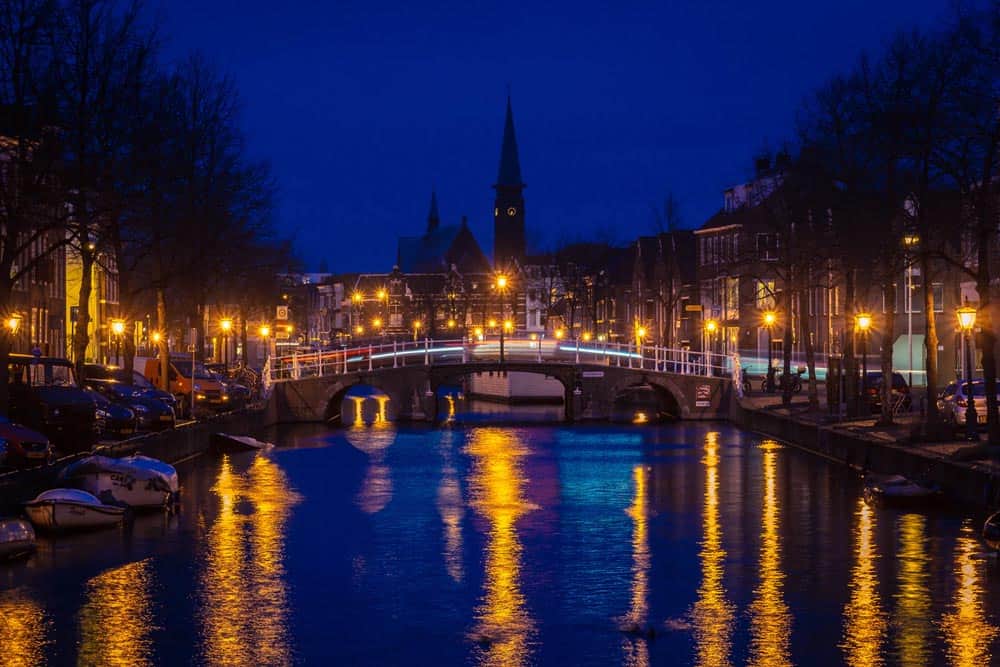 Leiden is famous for Leiden University, it's the oldest one in the Netherlands. This city is also very close to Amsterdam, you can be there in just 30 minutes! Leiden is the capital city of museums and there's something for everyone. Interested in art? Go to the Young Rembrandt Studio. Into trains? Stoomtrein Katwijk Leiden is for you. Traveling with children? Head to Corpus to learn about the human body. Whatever it is that you're interested in, Leiden has something for you. Check the list of museums in Leiden here.
23) Take a day trip to Haarlem from Amsterdam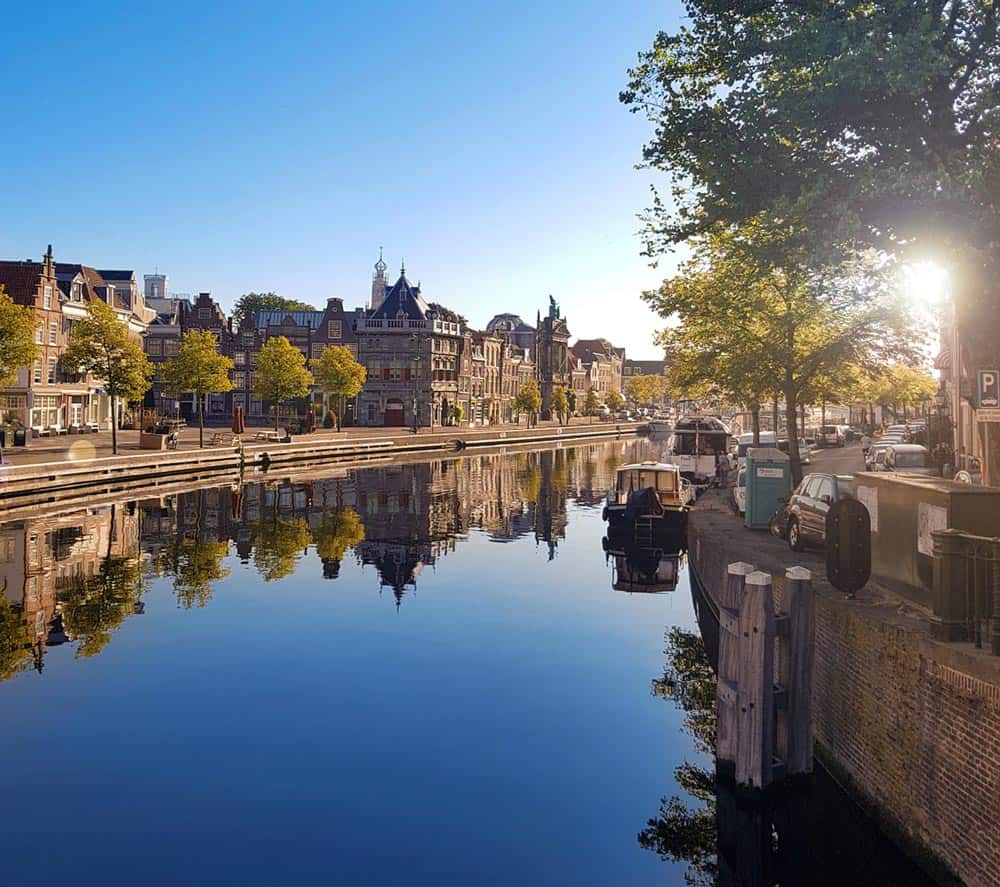 Haarlem has a medieval vibe to it with its cobblestone streets. Besides it being medieval, Haarlem has a lot of hofjes. The hofjes are small gardens that have houses around them, the hofjes were for everybody to use and there's a route you can follow to visit the most beautiful ones. Also special is the Grote Markt, a market that is open on Mondays and Saturdays. There, you can buy plants, clothes, accessories, and almost anything you can imagine. Haarlem is just 15 minutes in a train from Amsterdam so if you want to go to a less crowded place, this is a great option.
24) Visit the Huis Bergh at 's-Heerenberg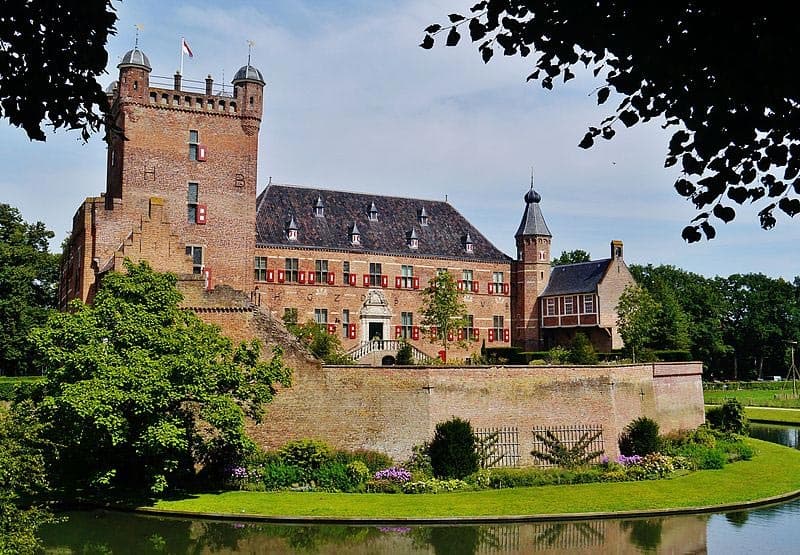 Huis Bergh is one of the most important castles in the Netherlands. It's one of the oldest, its construction dating back to the 13th century. The surroundings make it perfect to go hiking or biking. Inside the castle, you can visit a museum focused on coins, sculptures, early Italian paintings, and medieval manuscripts. Close to the Huis Bergh is also the Zeddam Huis Bergh which has the oldest working windmill in the Netherlands.
It's also used as a venue for weddings so if you're lucky, you might be able to see one (how fairy-tale-esque (yes, I just made that word up) would it be to get married in a castle?). Ah! And if you still have time, you can drive to where the Rhine River enters the Netherlands, since it's close to the German border.
25) Get some of the best cheese in the Netherlands at Alkmaar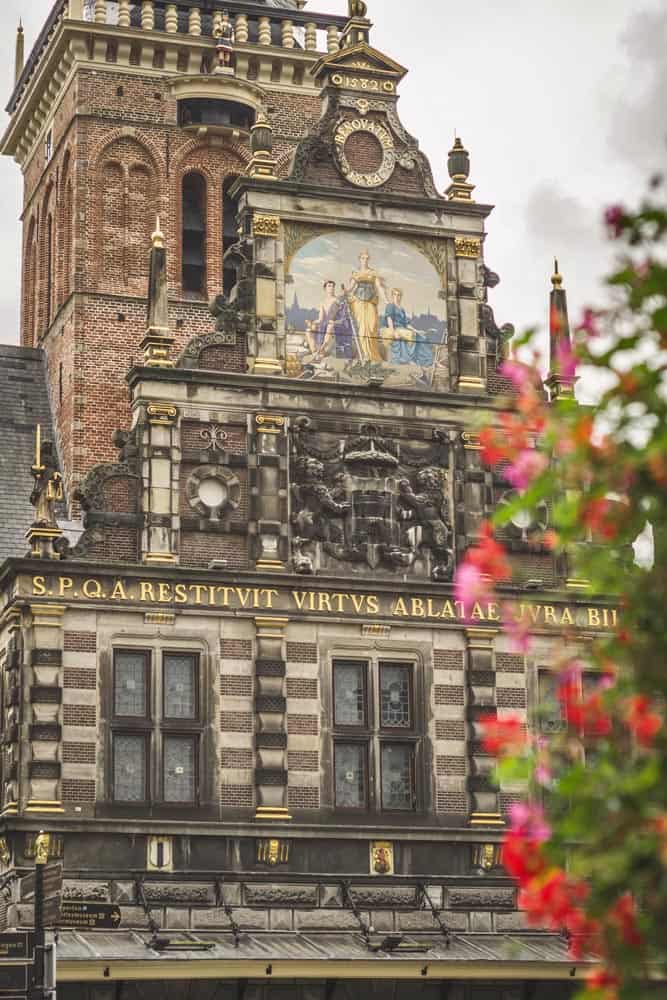 Alkmaar is a beautiful city north of Amsterdam. It's a great place to walk around and it has two very interesting museums: the Beatles Museum (John Lennon's first guitar was made in Alkmaar) and the National Beer Museum. There's also a red-light district and a lot of intact medieval buildings. And all of that is nice. But you know what's nicer? ALKMAAR'S CHEESE MARKET! Go to the Waagplein and visit the cheese market that is open every Friday from the first Friday in April to the first Friday in September. There are only four Dutch cheese markets and this is one of them. In these markets, they reenact how farmers sold cheese before and, although you can't buy from the actors (ha!), there are stalls where you can get some good cheese.
They also have a Cheese Museum that is very entertaining and suitable for kids.
26) Visit the Binnenhof at The Hague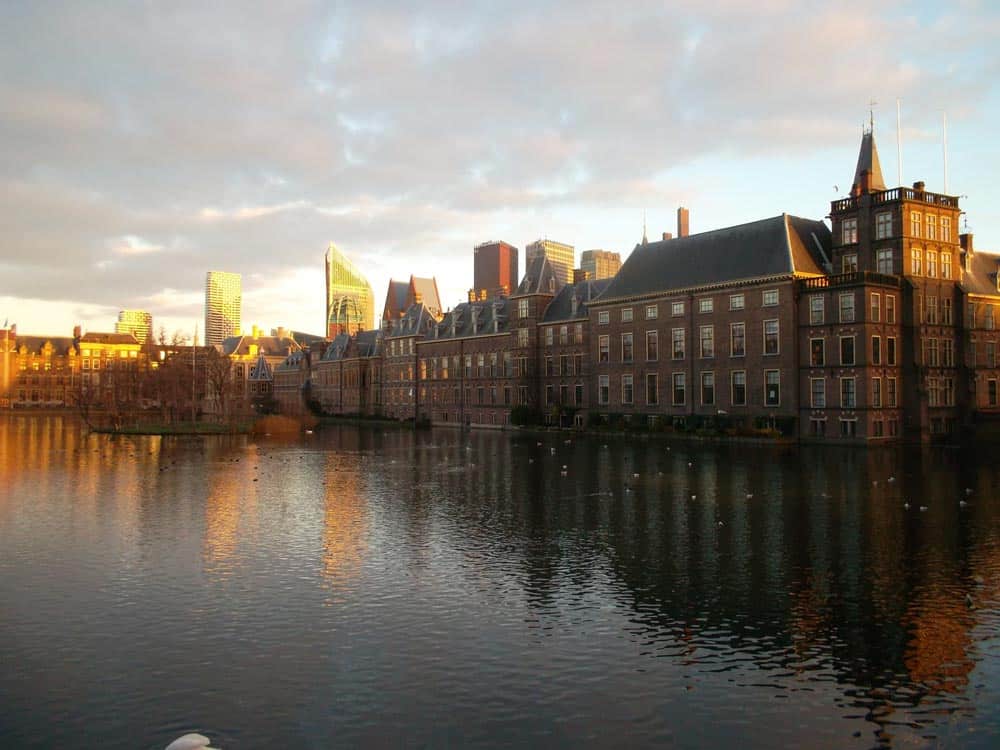 Remember when I wrote about how beautiful the Parliament of Budapest reflects on the water? No? Well, read it here. Ok, but if you do remember and liked the idea, you'll like this too. The Binnenhof is a complex of buildings where among many others, the office of the Prime Minister is. Basically, a lot of important political decisions in the Netherlands are taken in these buildings. The Binnenhof is right next to the Hofvijver, the famous pond in the middle of The Hague. While there, don't forget to take a look into the fountain of the Binnenhof, built in honor of count William II of Holland (it's suuuuuper pretty!).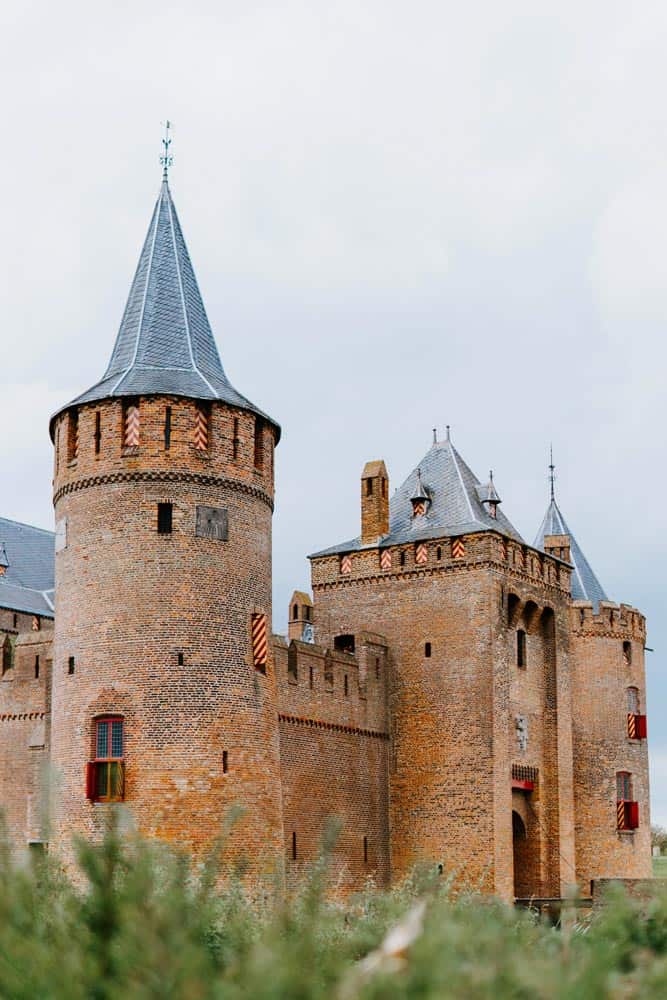 Imagine visiting a castle that was constructed in the 13th century! Also called the Muiden Castle, this place is very close to Amsterdam (I'd recommend you get there biking… it's a 50 minutes trip). This is one of the most famous castles in the Netherlands. Inside, you'll find the Rijksmuseum that has everything you need to know about Dutch art starting in the Middle Ages. There are also a lot of gardens and areas you can explore, perfect for a photoshoot!
28) Check out the windmills at Kinderdijk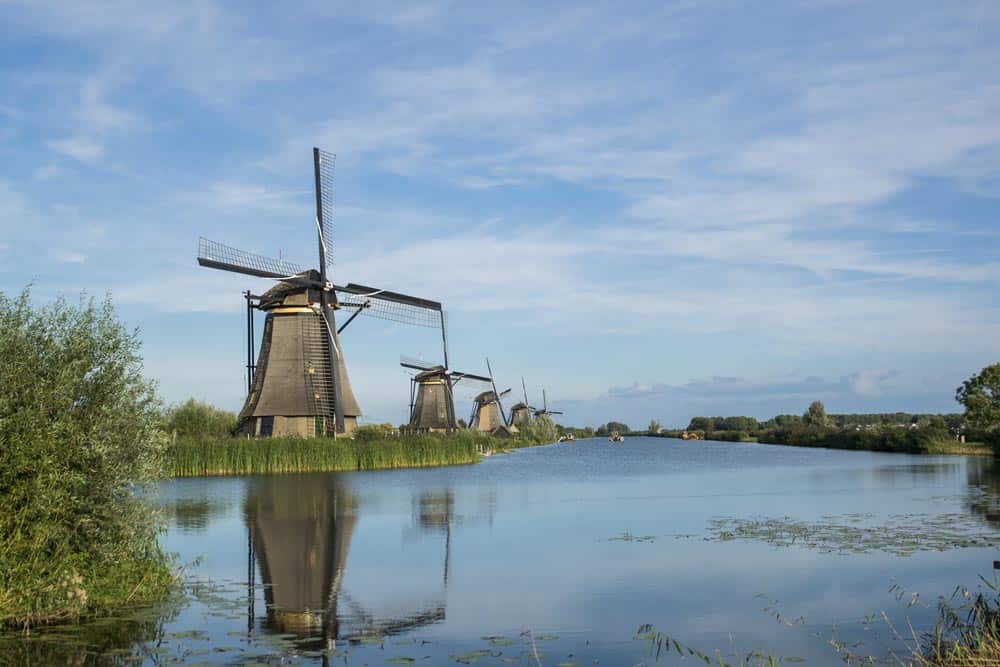 Did you truly think I wouldn't include windmills in this list of things to do in the Netherlands? Of course not. At Kinderdijk you can see a group of 19 windmills (that are HUGE) that are still in use and that are part of UNESCO's World Heritage places. As said before, a lot of places in the Netherlands are below the sea level, that's why the Dutch had to come up with clever solutions to not let the water fill cities and towns. One of these solutions was the creation of windmills to pump water and keep the soil dry. Almost all of these windmills are inhabited (!!!) so it's a truly unique experience.
Be sure to follow the rules (they have a no-drone policy, for example) and recommendations to enjoy your visit better. You can get tickets here.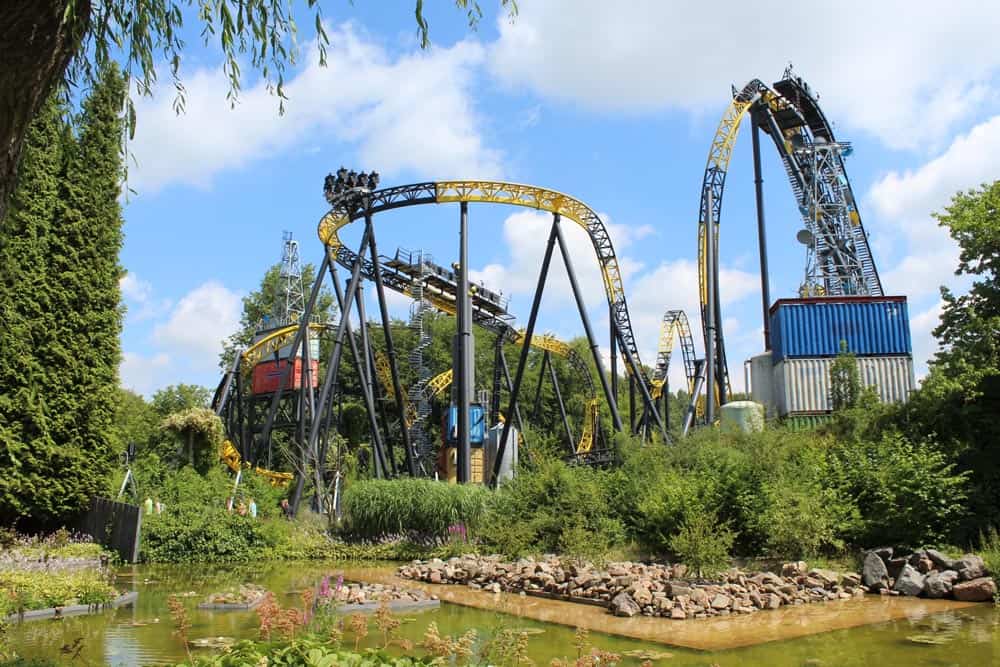 Walibi Holland is an amusement park with rollercoasters in Biddinghuizen. It also has water attractions. There are rides for adults, kids, and both… so everybody can enjoy! If you're really into rollercoasters, get there around 30 minutes before the park opens, that way you'll be the first to enter and experience the rides. Although the park has no theme (and many rides are just the rides and there's no atmosphere to get you in the mood of the ride), the park is worth it. The fast lane pass is not that expensive, so it's a good idea to get it.
Tickets are not that expensive considering all the attractions you have access to. Notice that the park closes during winter and part of spring, so check on their website if it's open before going.
Panorama Mesdag is a 120 meters long painting. It depicts the Scheveningen beach in the 19th century. Hendrik Willem Mesdag, one of the most important painters of The Hague School, created it and now it's housed in a museum specifically made with this painting in mind. It's amazing how you actually feel like you're on the beach, the floor even has sand! There are also exhibitions that show you how it was created. If you're an art lover, YOU HAVE TO INCLUDE THIS PLACE ON YOUR LIST!
So that's it, I hope you enjoyed this list! And, if I missed some places (which I sure did), let me know in the comments what other things you must do in the Netherlands!