Home » Destination Guides » 10 best places to travel in the month of February
We travel; some of us forever, to seek other states, other lives, other souls says Anais Nin. Travel has and will always remain a thoroughly enriching experience for human beings. Nobody can claim to be the same person they were having seen the moon shine on the other side of the world.
If the bug of wanderlust has bitten you hard and you are wondering where you should be headed next, fret not. We are here to help you.
The following lowdown lists all the best places to travel in the fascinating month of February
The second month of the year sees perfect mild weather with the splendid Spring-time waiting in the wings. The lingering winter chill is not harsh and there's a perfect amount of sun shining down to light up all travel plans.
And then, of course, the love is in the air, owing to valentines' week falling in the month. So in case, you haven't yet planned that long pending holiday, do it..now with these February vacation destinations. You can also check our post of best places to travel in the month of January and March.
Enjoy! Happy Travels!
1) Bocas del Toro, Panama
Connecting Central America with South America, Panama is a tropical haven. The country has just two seasons: the dry season running from December to March and the much longer wet season lasting from mid-March to December.
So naturally, the best weather to visit this beautiful country is the month of February when there are adequate hours of daylight and the chance of rain is at an absolute minimum.
Scuba diving, snorkelling can also be best done in this month as during the dry season the visibility is at its peak due to the lack of rain. Panama's geographic location is also perfect for surfing.
Bocas del Toro is a province of Panama comprising an island chain off the Caribbean coast, with a section of biodiverse rainforest. Isla Colón is the main island and is home to the capital, Bocas Town, a central hub with restaurants, shops and nightlife.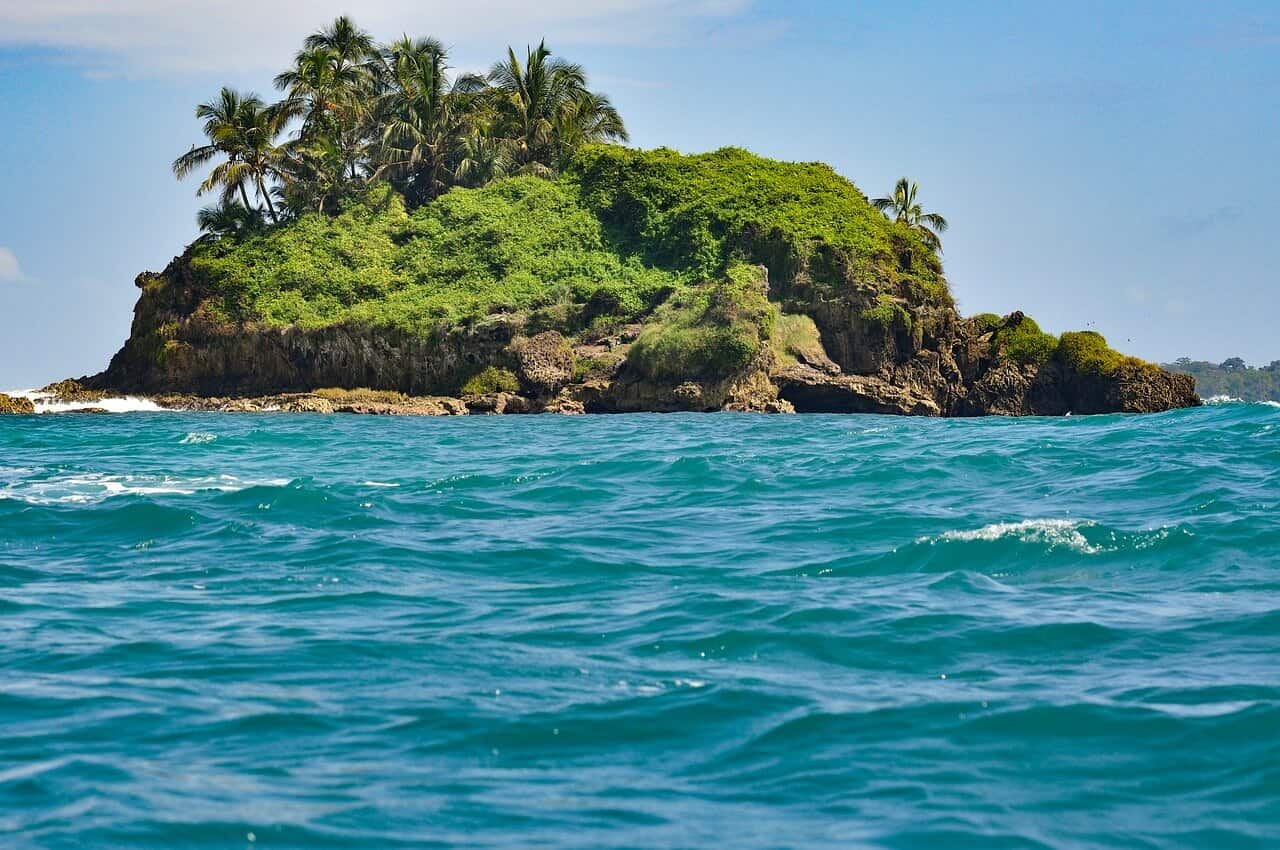 Bocas Town is a great confluence of adventure and relaxation. Soak in the Caribbean vibes at Finca Los Monos botanical gardens or relax on the sandy shores of Paki Point.
Ferry trips to see sloths, whales, dolphins and starfish leave regularly as do taxi-boats, taking travellers to the postcard-perfect Red Frog and Wizard beaches. Alternatively Quad bikes, scooters can be hired to explore the place for a few dollars via various rentals.
During the month of February (Feb 22nd– 25th 2020) the bright and colourful event of Las Tablas takes place. The most recognisable event in the country is celebrated four days before the Ash Wednesday. It is replete with night parades, fireworks, festive dances, and street performances lasting well till the early hours of the morning. Plus coffee picking season also awaits you during this time.
Other explore-worthy destinations in the country include- Boquete, Panama City, Panama Canal, San Blas islands, Portobelo, Santa Catalina and Volcan Baru (the tallest mountain in Panama).
2) Patagonia, Argentina
Patagonia in the south of Argentina is most accessible between the months of December to March. The Argentine summers prevailing during these months are warm and the myriad natural attractions of the country are in their full splendour.
Additionally, conditions for outdoor adventures as trekking, camping, biking, rafting, hiking and wildlife viewing (picture Ñandus, guanacos, puma, pudus, and condors) are optimal during this time.
Get lost in miles of wilderness at Los Glaciares National Park (home to a whopping 13 major glaciers and the iconic Mt. Fitz Roy) or camp it out at the four-day Huemul Circuit. Or you can visit Ushuaia, the southernmost city in the world which is also a point of entry to off-the-beaten-path hiking trails in the quiet mountains. Here you will also find boat excursions to penguin colonies and the famous lighthouse in the Strait of Magellan.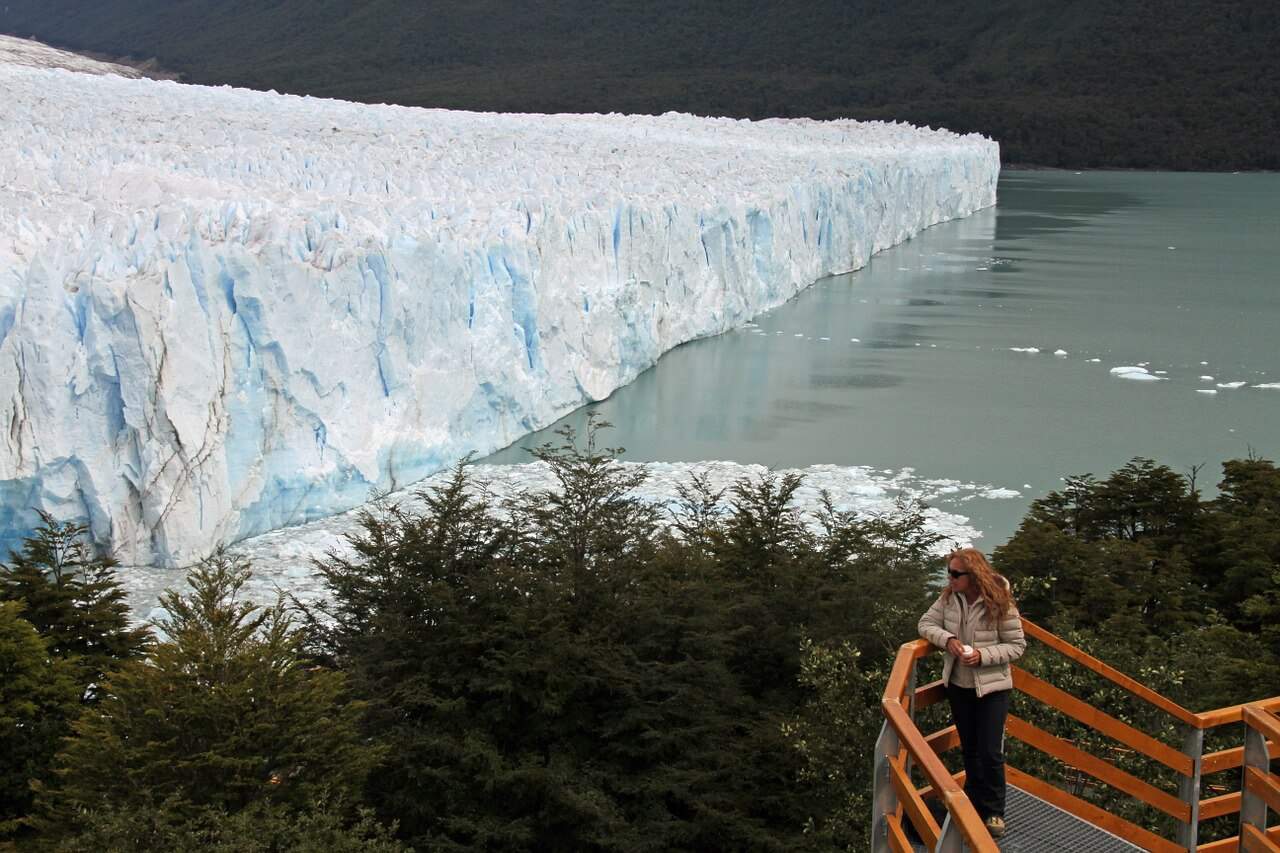 Adrenalin junkies can have their fill of adventure with activities such as white-water rafting, zip-lining, skydiving, and horseback riding at Mendoza and the El Chalten region.
Visitors can sail the Ice Rivers in El Calafate, go wine tasting at Uco Valley wineries, trek to the base of the towers in Torres del Paine, and enjoy a horseback ride in Puerto Natales. There's absolutely no end to fun and frolic here.
However please note that December to March is the peak season for travellers to visit Argentian Patagonia. So expect crowds and book everything well in advance.
Also, don't forget to pack layers to combat Patagonia's heavy winds (especially if you're planning a visit Southern Patagonia).
3) Monteverde, Costa Rica
The Central American country of Costa Rica is renowned for its beaches, volcanoes and biodiversity. The place occupies only 0.25% of the world's landmass but contains almost 5% of the world's biodiversity. Approximately a quarter of its area is made up of protected jungle, teeming with wildlife including spider monkeys and quetzal birds.
Monteverde is a small misty town in Puntarenas and a major tourist destination owing to its numerous reserves with naturally impressive rain and cloud forests. Voted as one of Costa Rica's Seven Wonders, it is the birthplace of the country's eco-tourism movement.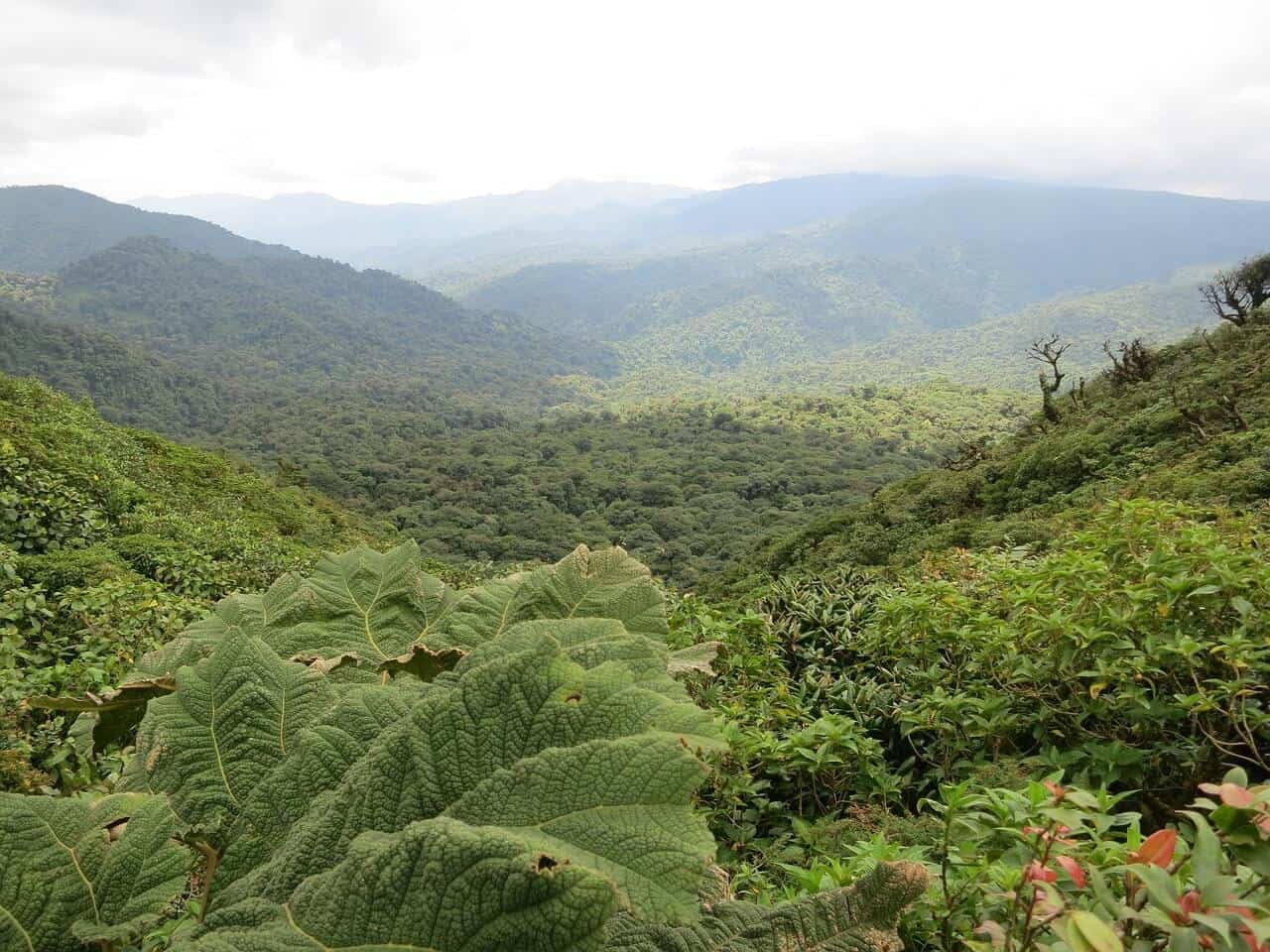 It is the dry season in Costa Rica from November to April. It promises prime surfing conditions on the Caribbean coast and good weather for trekking to Poas and Irazu volcanoes.
Visit the Monteverde Cloud forest reserve, search for rare resplendent quetzals or straddle your feet across the continental divide.
Admire a splash of nature's most beautiful colours on display at Butterfly Garden located near the Pensión Monteverde and at the Orchid Garden. The botanical garden boasts more than 450 species of orchids. What makes the visit fascinating is the fact that you need (and are given) a magnifying glass to see some of the flowers in bloom.
Other activities to indulge in here include- bird watching, horseback riding, coffee tours, sky tram and sky treks, canopy tours and hiking the various biological reserves.
4) Melbourne, Australia
It is the peak of warm summers in Melbourne Australia, during the month of February. The month is dry with occasional hot spells that can last more than three days. It also sees the lowest rainfall and warmest temperatures of the year, beckoning travellers to enjoy the city's gorgeous parks, stunning beaches and bustling rooftop bars.
Visitors can indulge in remote beaches and rugged coastlines, alpine outlooks and lush forests, all within easy reach of Melbourne, Australia's culinary capital.
See kangaroos, koalas, platypus, seals and dolphins in the wild at Healesville sanctuary, Melbourne Zoo and SEA LIFE aquarium or have an indulgent escape at Victoria's many spas and natural springs.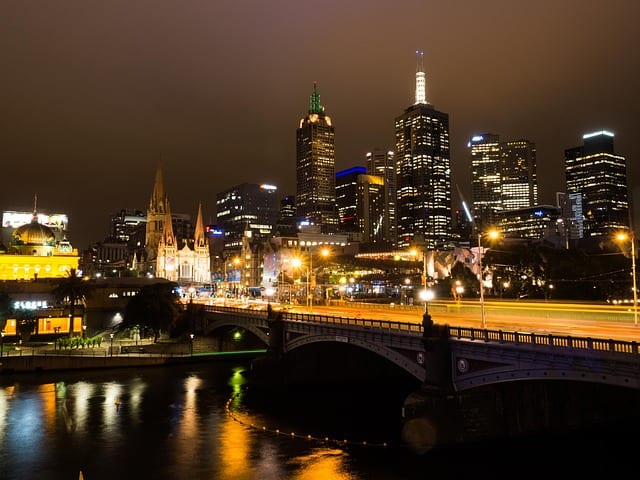 You will be awed abundantly at the rugged splendour of '12 apostles'– magnificent rock stacks that rise up from Southern ocean on Victoria's dramatic coastline. It is also beach season in Victoria from November until March. The wild coast also offers some of the best surfing in the world, among the densely overgrown hills and cliffs.
To soak in some urban buzz visit Federation square- the world's busiest public spaces. It is replete with a daily line-up of events, restaurants, cafes and outstanding bold galleries.
Alternatively, get to taste local wines at cellar doors in south-east Victoria and unwind in the lush green landscapes. What's best you can travel easily from mountains to the coast to the city in no time, thanks to the compact size of the place.
5) Penang, Malaysia
Malaysia experiences a tropical monsoon climate. This south-east Asian country is good to visit almost all year round as the east and west coasts experience their wettest months at alternate times of the year.
Between November & February, the west coast consisting of regions like Penang, Langkawi and Pangkor experience their driest months with only occasional downpours. The weather is sunny, dry (the least humid month in Penang is February) and pleasant for a relaxing beach holiday.
Penang, an exotic holiday destination is also known as the 'Isle of the Betel Nut'. Listed as a UNESCO World Cultural Heritage Site in 2008, this virgin paradise has no dearth of cultural sights and natural scenery. It has the nation's highest population densities and is one of the country's most urbanised states with a relatively well-educated population.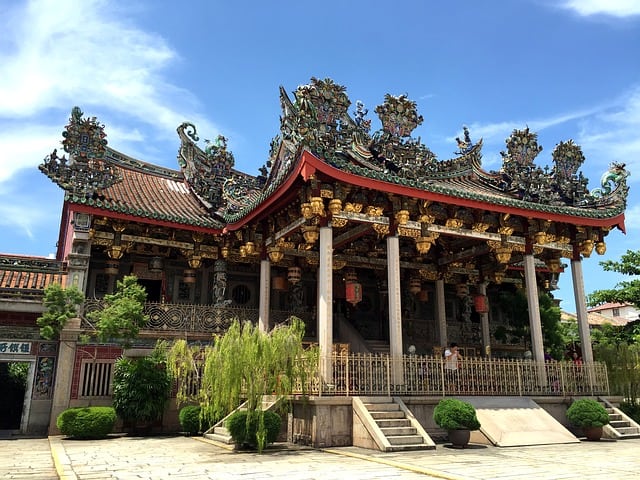 Visitors can seek refuge in the fine sandy beaches of Tanjung Bungah, Batu Feringghi and Teluk bahang; admire the landscape from the summit of Penang Hill or have a reptilian adventure with the Wagler's pit vipers and green tree snakes around at the Snake Temple.
At Pulau Kendi, an inhabited island situated on the south-western tip of Penang Island and accessible via boat ride from Gertak Sanggul, visitors can indulge in snorkelling and swimming in pristine blue waters replete with thriving coral reef colonies.
Penang national park, the historic buildings as Blue Mansion, Pinang Peranakan Mansion, Khoo kongsi along with Wat chaiyamangkalaram and Kek Lok Si temple and the Tropical Spice Garden – (only spice garden in South East Asia), all merit a visit as well.
6) Boracay, Philippines
Boracay island in the Philippines is fast becoming a buzzing travel hub, thanks to its gorgeous stretch of fine powdery white sand with crystal waters, splendid natural beauty, abundant water sports, beachside events with a thriving party and nightlife scene.
The place experiences a dry season from November to May (also the peak travel season in Boracay) when temperatures range between 25 degrees and 32 degrees Celsius. During this time the rainfall is low and sunshine plentiful.
You can lounge around at the White Beach backed by palm trees, bars and restaurants. There are around 13 beaches on Boracay, each more beautiful than the other.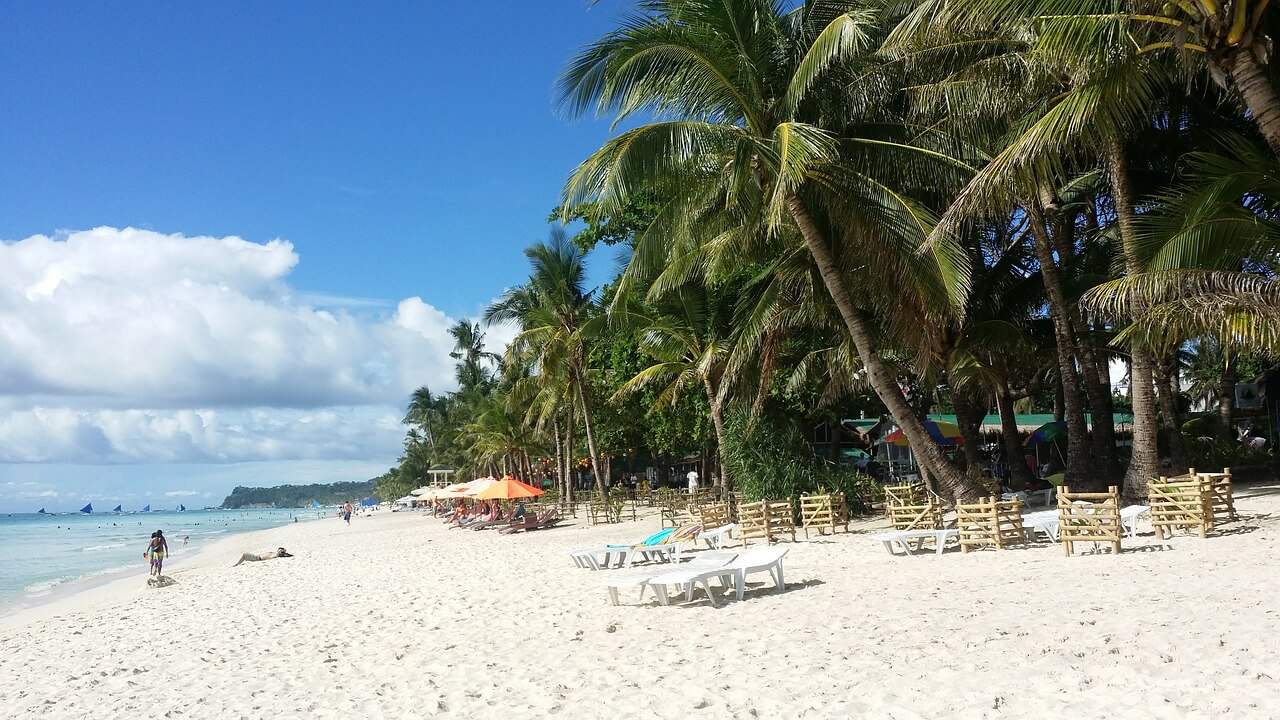 On the east coast, strong winds make Bulabog Beach a hub for water sports and kite surfing while the observation deck on Mount Luho offers panoramic views over the island. Offshore, coral reefs and shipwrecks are home to beautiful diverse marine life.
For some dose of adventure sign up at Zipline park where a cage-like gondola pulls you up to the top, from where you are harnessed in on your belly and released to zip at racing speeds down to the bottom. Apart from an adrenaline rush, it offers some of the most pristine views of the shoreline.
Kids and adults alike can transform themselves into mermaids (literally) at Mermaid Swimming Academy. Visitors get to learn to move, pose, and swim like a mermaid here (of course with lots of pictures in the tow).
If you are into adventures in the wild, Boracay Adventures Company offers a glimpse into Boracay wildlife on their 2-hour island nature tour. The Bat caves and parasailing adventure on the White beach are also worth a try.
If beach holidays with water, nature and sun are your thing consider booking an all-day 6-hour island hopping tour on top of a classic catamaran equipped with a professional captain and attentive staff.
7) Tulum, Mexico
The best weather to travel to Tulum, Mexico is from December through April. The driest months are February, March, and April. The sunniest weather with the least amount of rain is found in during this time along with warm daytime temperatures and comfortable, occasionally cool nights.
Outdoor sight-seeing can be done best at this time. Diving and snorkelling offer great visibility during the drier months as well.
A mix of best weather, with the most number of sunny days, near-perfect beach conditions and spring break events, however, make this time the peak travel season bringing in thick crowds and driving the prices higher everywhere. So book well in advance.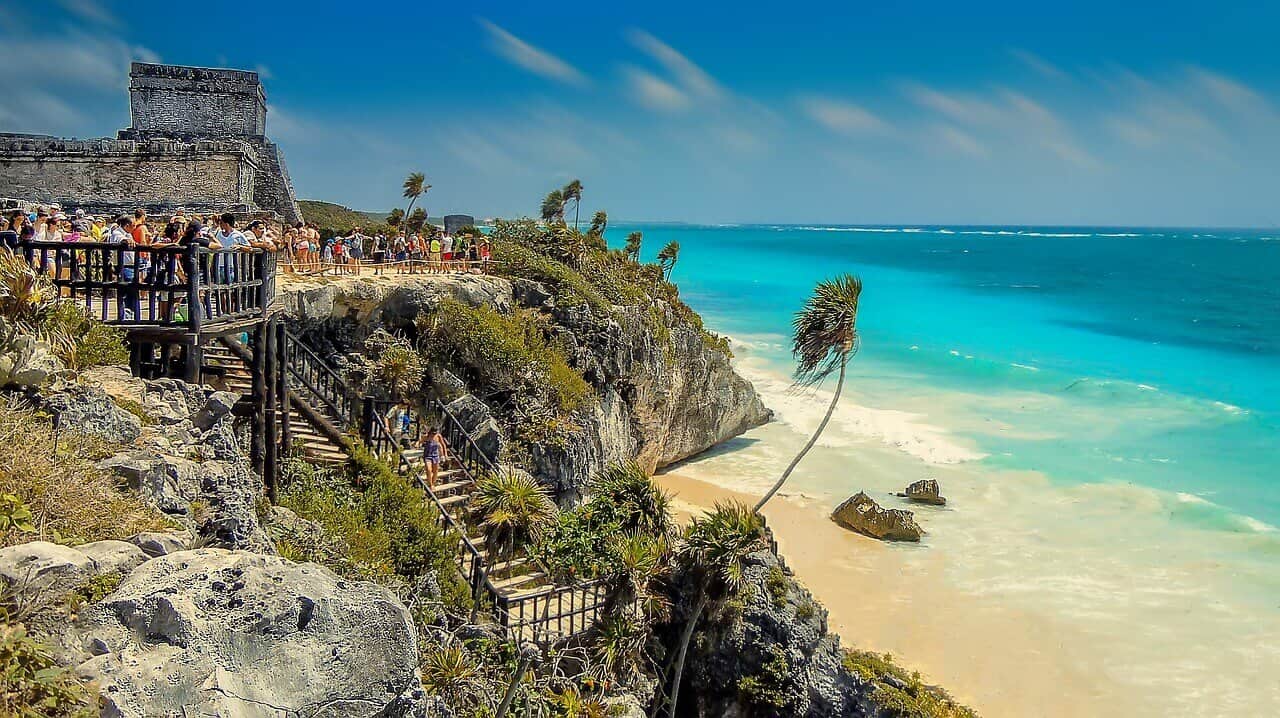 There's a lot to choose from in Tulum, from Mayan ruins, cenotes (caves or sinkholes filled in with crystal clear water), various lagoons to yoga, jungle adventures and street tacos.
At the sandy beaches of Playa Paraíso, Akumal and Las Palmas you can just relax and lounge under a parasol with a cocktail in hand or admire the picture-perfect settings of Playa Ruinas, a beach below the ancient Mayan ruins.
Explore the Gran cenote, Choo-ha, Tamcach-ha and Suytun near Valladolid cenote, sleep in a jungle hut or indulge in some soul bliss at oceanfront Yoga studio at Sanara.
So whatever you choose to do, you'll definitely be spoilt for choice at this laid back paradise in the Riviera Maya.
8) Male, Maldives
The beautiful atoll of Maldives is best visited in the month of February. Similar to tropical countries, the Maldives experiences a dry and wet season. Conveniently, the hot and humid weather is complemented with cooling sea breezes and periodic rain.
The northern atolls have a dry season from November until April. There's sunny weather, long daylight hours and minimum/no amount of rains. It is the most ideal time for outdoor activities, sightseeing, and water adventures or just lazing around on the pristine beaches with your loved ones.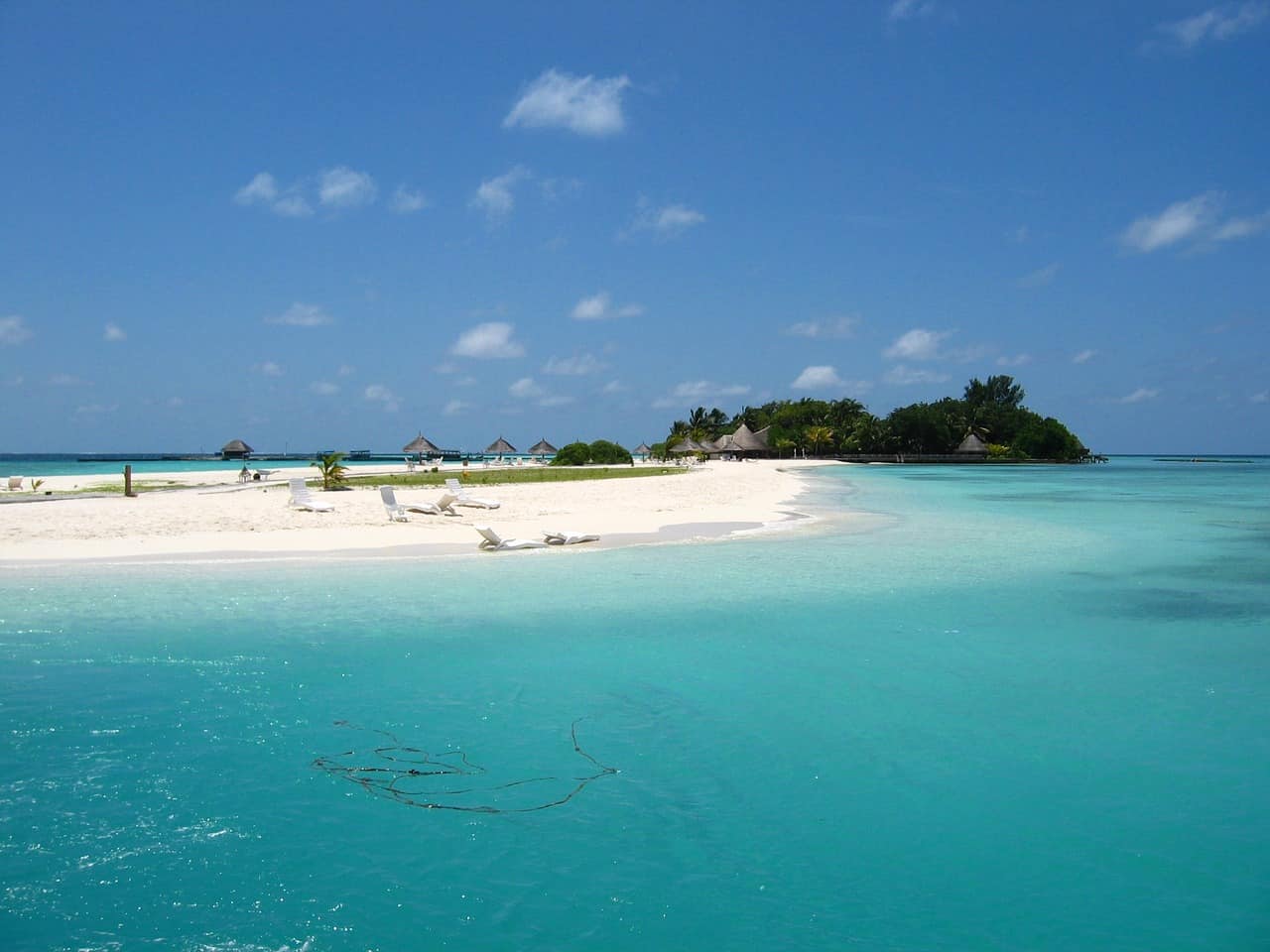 Male, the capital city has a buzzing happening vibe with modern cafes, lounges, bars, resorts and a thriving nightlife catering to the tourists of all kinds. Visit Grand Friday Mosque, National Museum, white sandy beaches and fish markets known to sell the freshest produce in Male.
Head over to Meera Island next. The beautiful island is replete with beaches, ultramarine coloured lagoons, corals and shimmering white sands.
For a fill of an adrenaline-pumping adventure go swimming, snorkelling or diving to Biyadhoo Island. The unique Raa Atoll is famous for glowing bioluminescent waters due to the growth of phytoplankton.
Since the country consists of 22 atolls comprising of about 1200 islands (200 are inhabited) inter-island transfers is how you will have to get by.
Most hotels arrange these transfers or you can consider air taxis, seaplane, ferry, speedboats or luxury yacht transfers. Atoll transfer website gives information on private and public transfers, ferry routes around Maldives islands with local knowledge.
9) Dubai, UAE
An ultra-modern gleaming oasis in the middle of a desert, Dubai is a spectacular example of opulence at its grand best. Weather-wise, Dubai really only experiences two seasons: hot and hottest.
However, during the winter months from November to March, the city sees bright blue skies, lots of sunshine, cooler evenings (courtesy gentler winds) with occasional rain that hits the city. February also offers prime beach weather and plenty of outdoor entertainment.
Visit Burj Khalifa (tallest building in the world) and awe at the view from its 124th floor which is nothing short of magnificent. Next stop by at the Dubai Fountain nearby (featuring the world's biggest choreographed fountain show).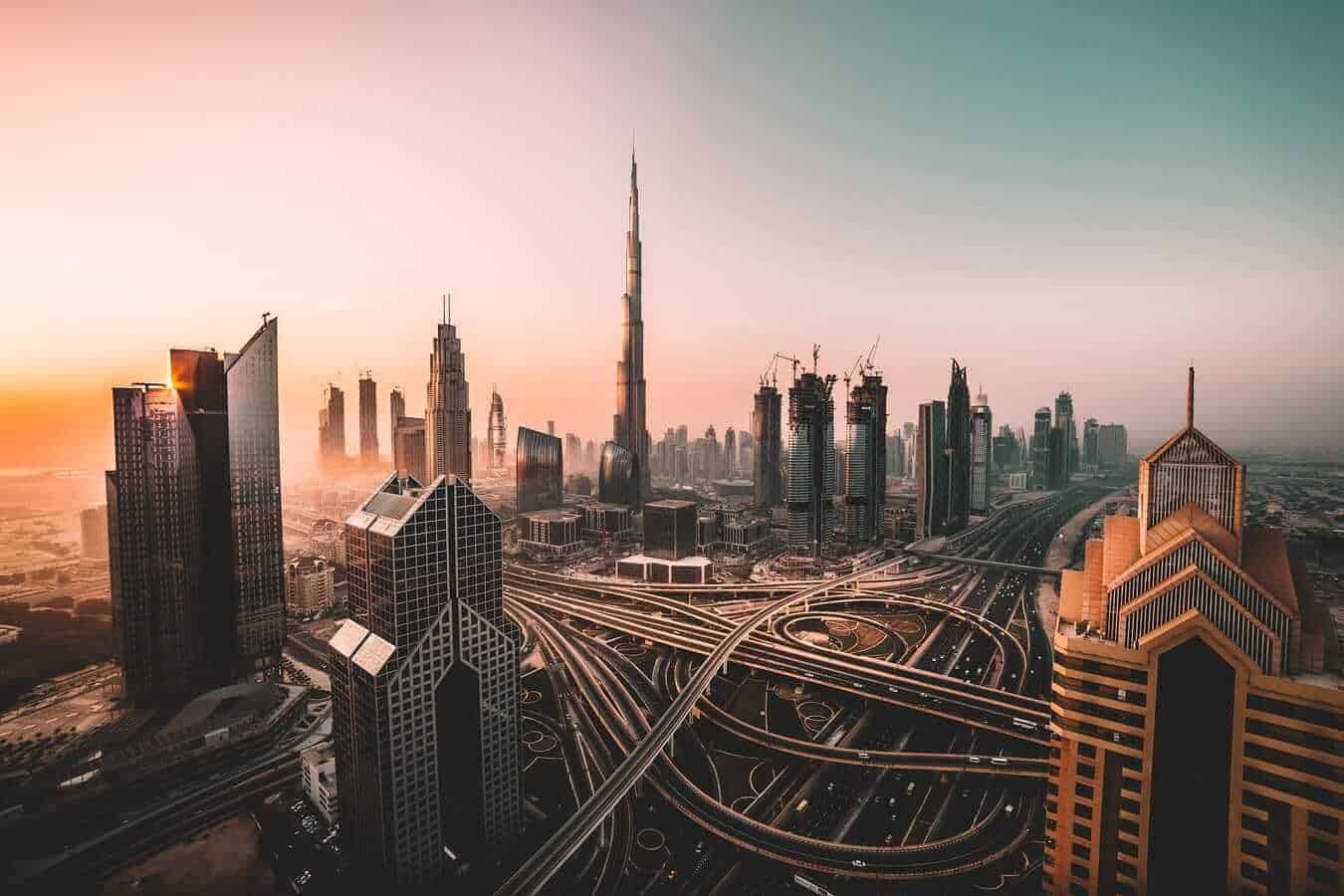 For shopping maniacs Dubai is dreams come true. Head over to one of the many ultra-modern Malls here for everything from clothes, shoes, brands, gadgets to gourmet chocolates. Visit Palm Jumeirah island and its posh hotel resorts to experience luxury at its best.
Other attractions that merit a visit are- Dubai Creek, Kite Beach (for water sports), JBR beach and Dubai Marina. Top it all off with the Arabian Desert safari, followed by a quad biking session, barbecue and camel rides.
Various high-profile events as- Omega desert classic (professional golf tournament), Dubai duty-free tennis championships, Valentine's Day special events and discounts and the Dubai Jazz festival happen in the month of February.
10) Singapore
Singapore is fast becoming one of the most coveted travel destinations in Asia- Pacific. It is tropical and humid year-round.
In February the weather is comfortably warm with very less humidity and a chance of rains. Beaches are great in this month (water temperatures of 28 degree Celsius), with loads of cultural events lined up, the red vibe of Chinese New year celebrations. There are plenty of outdoor activities to indulge in as well.
So visitors can book a night safari for a thrilling adventure in the tropical forest, sunbathe at the Noodin beach, cable ride to Mount Faber and admire the magnificent skyscrapers of the city or schedule a visit to Asia's largest bird park, the Jurong bird park. There is no dearth of attractions to visit in this powerhouse city-state.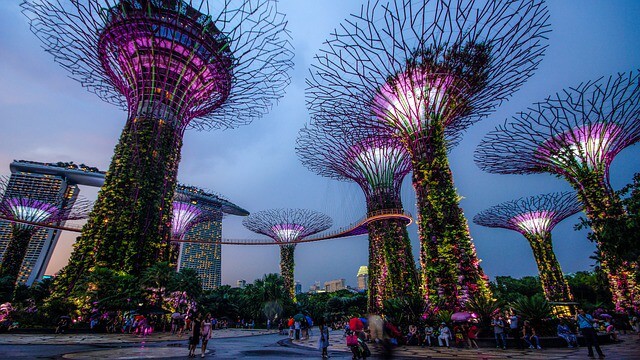 Other places worthy of a visit are- Marina bay sands, Asian civilizations museum, National gallery, Pulau Ubin, Singapore zoo and Bukit Timah nature reserves.
To take care of the shopping cravings head over to Victoria Street or the Bugis street. Round it all off with visits to Gardens by the way and Sentosa island.
So which of these places are going to be on your bucket list?! Do let us know your views in the comments below:)