Home » Destination Guides » What to do during a layover in Toronto
Ah! Toronto… I was there only for 12 hours but it's so pretty hehe. When flying to Europe last time, my flight made a stop in this Canadian city and I couldn't do anything else than to explore it. 12 hours is too much of a time to stay inside an airport, no? That's why I decided to go out. Here's all you need to know about what to do in a Toronto layover.
How much time do I need in Toronto?
These are the time frames you have to consider:
Customs: 1/2 hour, but could be more depending on the time of the year, of course
Trip to and from Downtown Toronto: 1 hour
Security check: 1/2 hour, could be more depending on the time of the year, of course
Boarding time: 1 hour, at least
So, at least, consider 3 hours for all those things. If you have a 5-hour layover, you'll just have 2 hours in the city… which is doable, of course, but in my case, I'd just rather stay in the airport and not stress out about not making it on time.
Consider that many of the important things to see in Toronto are Downtown and within walking distance, so having even 4 or 5 hours in the city is enough to see the important places.
How to get to Downtown Toronto from the airport?
It's super easy! After passing customs, just follow the arrows that lead you to the train. There's a special service that connects Pearson Airport with Union Station, which is in Downtown Toronto. The trip is of around 30 minutes, so you save a lot of time and effort by taking it.
A one-way ticket is $12.35 CAD, which is a bit more than $9 USD. You don't save any money by buying a return ticket.
You can buy the tickets right in the station or online, on this website.
What to do in a layover in Toronto?
As said before, all of the important spots you have to see in Toronto are very close. You can take a walking tour and see everything but if you have a bit more time, you can also go to a museum, climb CN Tower, or go shopping. It doesn't matter what you're up to, these are the places you might be interested to look at in Toronto.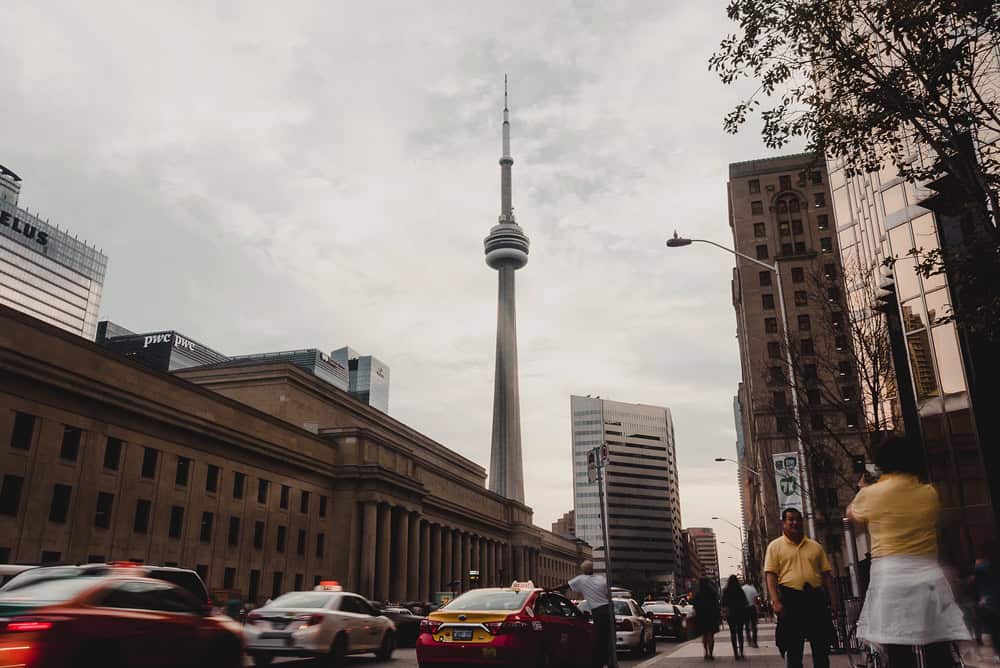 You'll arrive at Union Station if you take the UP Express. I add it to this list because if you're already there, you can walk around… the station is beautiful! The construction of this building finished in 1920 and it's the largest train station in Canada. Also, they have comfy places to sit for a while, there are pianos you can play with and even some events you can attend.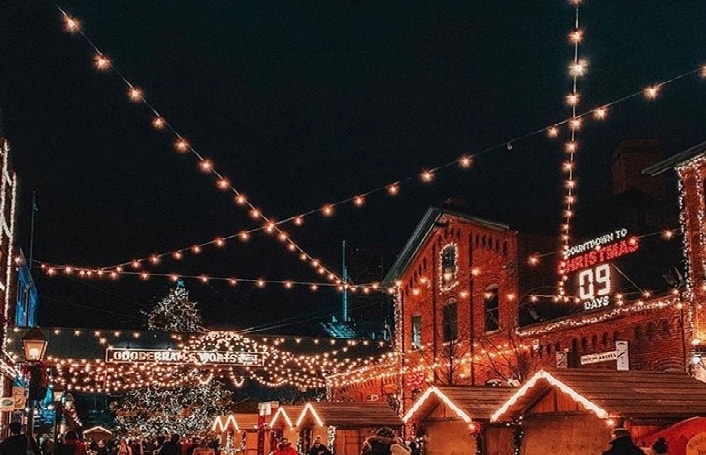 We've already mentioned it here. If you're brave enough to endure a winter in Toronto, go to this market! You'll find arts and crafts, delicious food (try the poutine!), and warm drinks. The decoration of this market is breathtaking and you'll want to have a selfie with all the lights, signs, and stalls. Don't forget to buy your tickets online before going!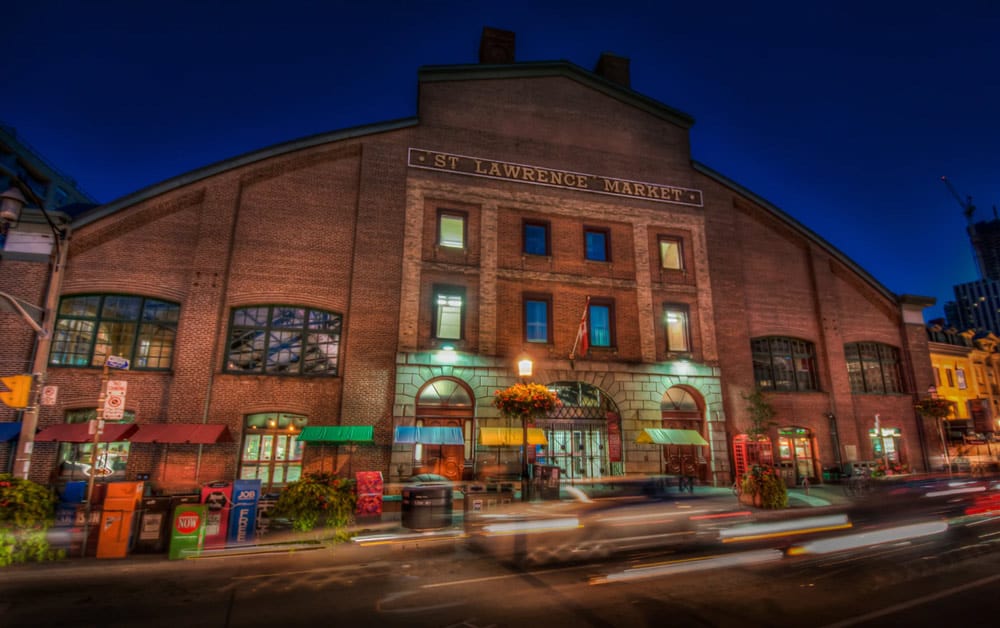 I was lucky to arrive in Toronto at 8 am so I could use most of the day to explore the city. My second stop was St. Lawrence Market to have something for breakfast. This market has 2 levels and you can find all kinds of prepared food and ingredients to cook. The cool thing is that there are tables around so you can shop anywhere and sit to eat. If you want to check first what they have so you already have an idea of what you'll eat, you can check their directory first.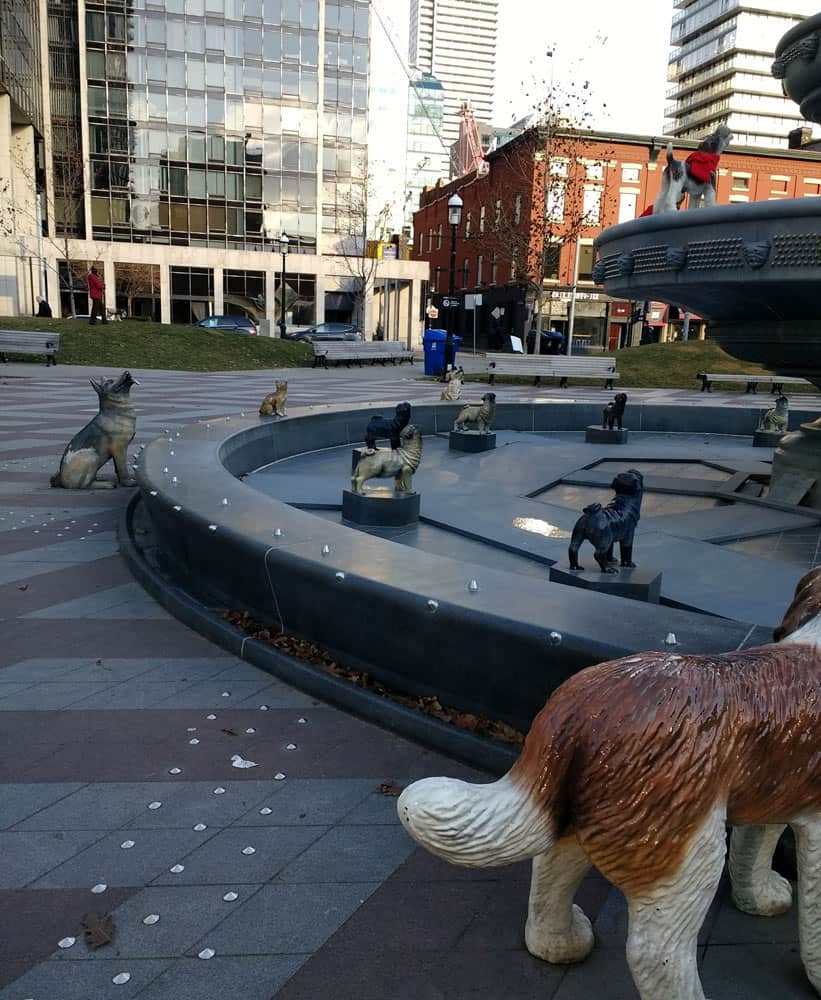 Do you love dogs? Me too! You have to visit this park because of its dog fountain (it also has one cat). The good thing is that it's just one block away from St. Lawrence Market so it won't get you far from the important spots. The funny thing is that some of the dog sculptures were already wearing scarfs, but the fountain was already off since it was winter. You can stay there for some minutes, take photos with the doggos and keep going.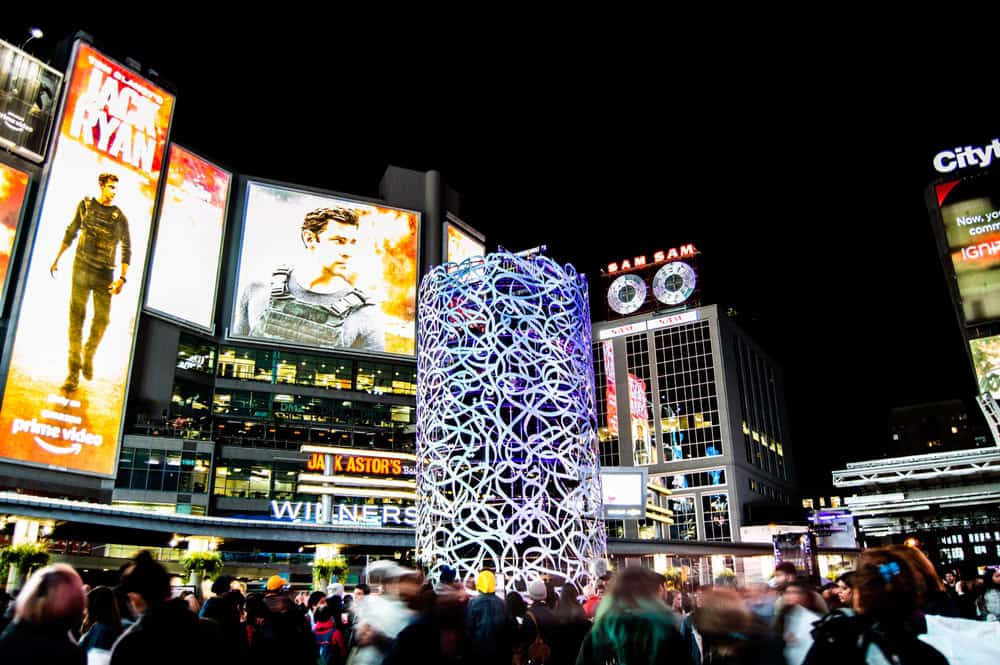 Some call it the Times Square of Toronto. I was there during the morning and it was a bit underwhelming, not so exciting to be honest. BUT if you're there during the night, definitely go and check it out. With its super big billboards and a lot of stores to check, it's a place where you can relax while shopping. There are also some events you can attend that you can check on their event calendar.
Near the square, you'll also find the Toronto Eaton Centre, which is a GINORMOUS shopping mall. This place has 5 levels and you can basically find anything you're looking for here. Check out the Indigo bookstore they have, it's amazing!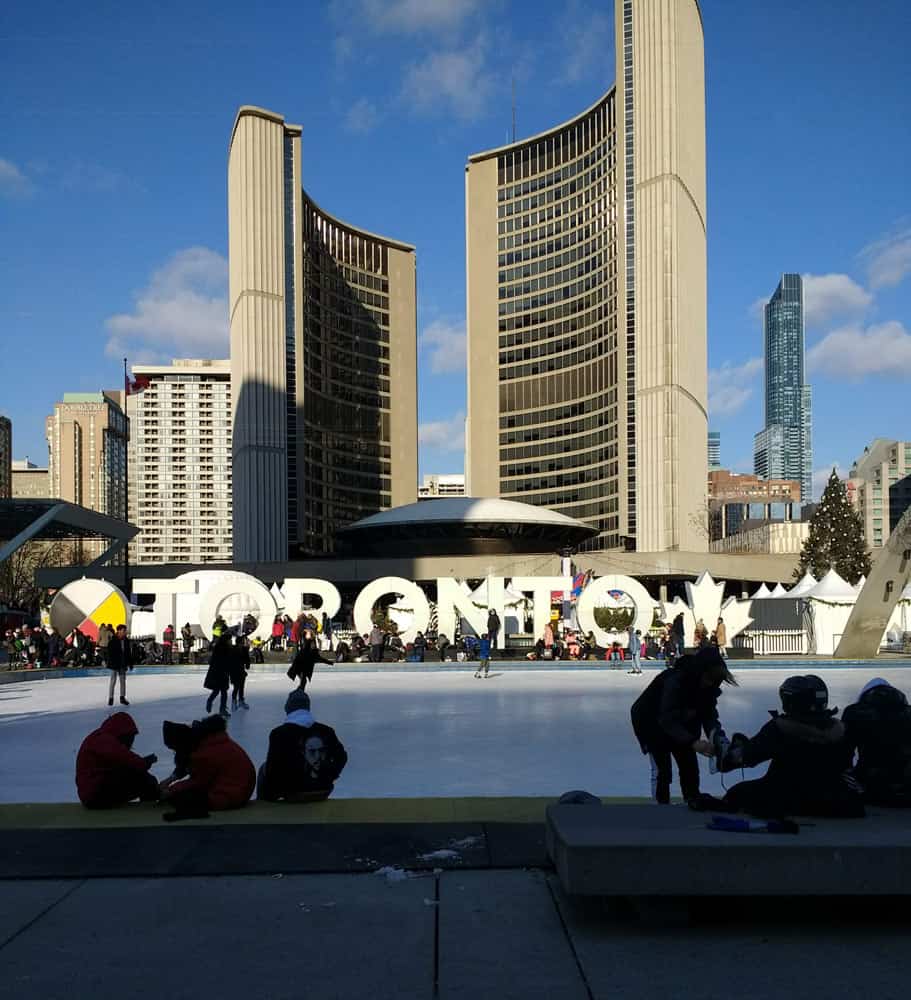 Here is where the famous Toronto letters are, so you probably already know it from photos. What's cool about Nathan Phillps Square is that it hosts events all year long. The probabilities of finding some event when you're going are very high! During winter they have an ice rink and a Christmas market, of course. Before going, check what you'll be able to see here.
The Toronto City Hall and the Toronto Old City Hall are around the square.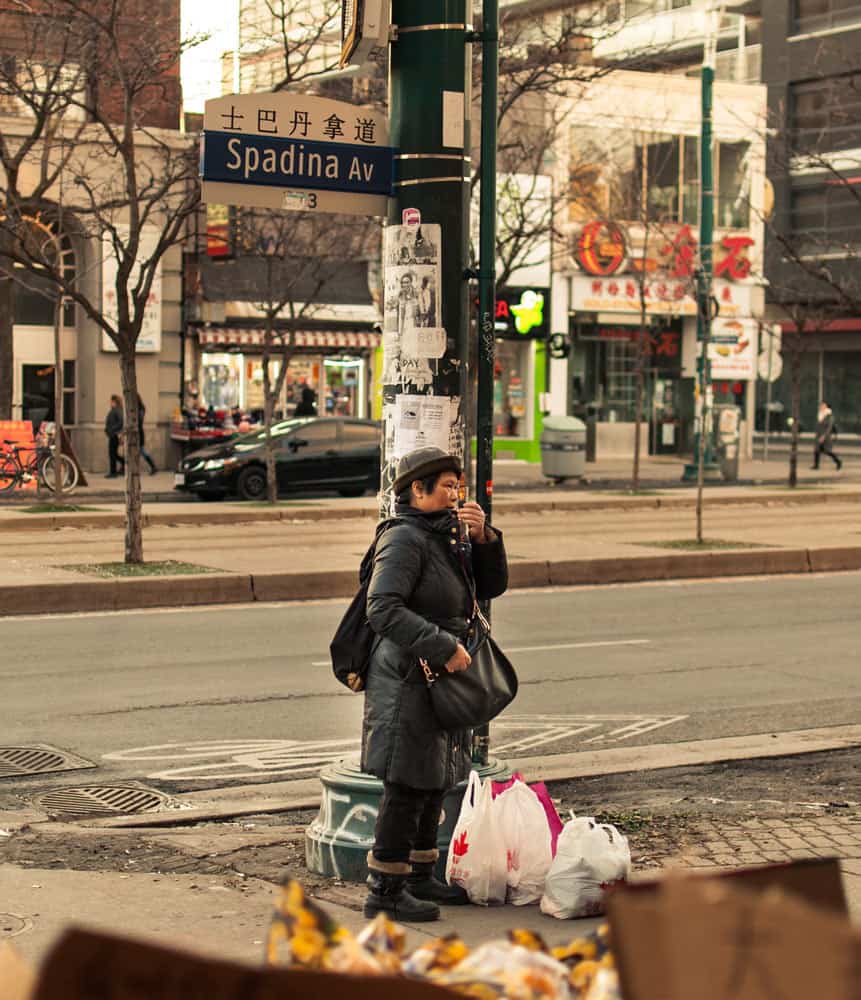 I'm putting these two in the same spot because they're next to each other so if you're already in Chinatown, chances are high that you'll also go to Kensington Market. This zone is perfect for all food lovers, you'll find authentic Asian food! I'm not gonna dive into this because you can read this great post if you're interested in eating delicious food. Ah! And the streets are full of amazing graffiti also.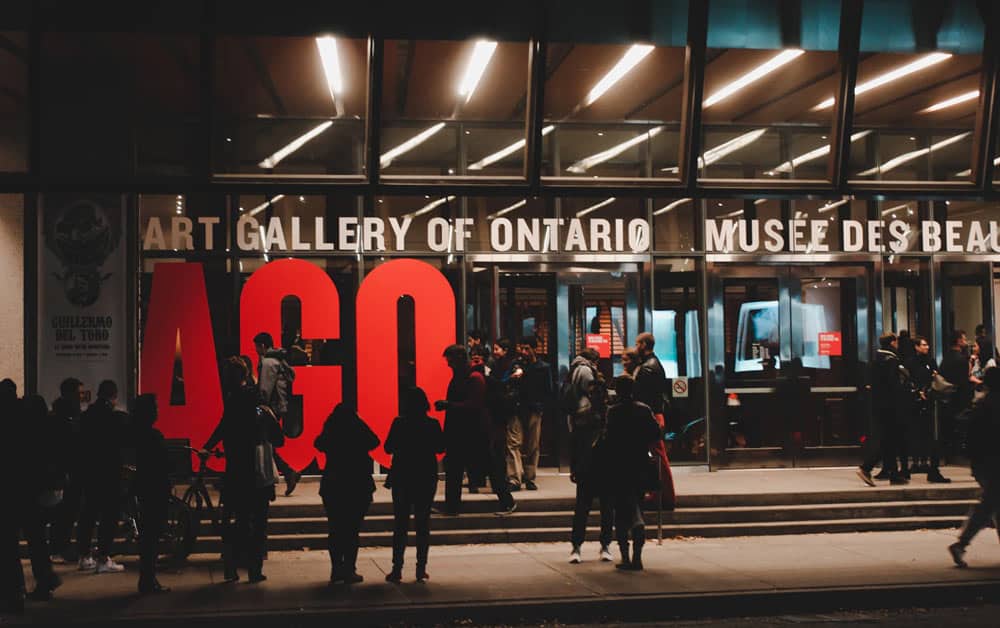 The building was designed by Frank Gehry so even watching it from the outside is a cool experience. The museum houses a wide range of works of art by Canadian artists, as well as international ones. It has 98,000 works of art! To get into the museum you have to buy your ticket online here. Only adults above 18 years old pay an entrance of $25 CAD ($19 USD).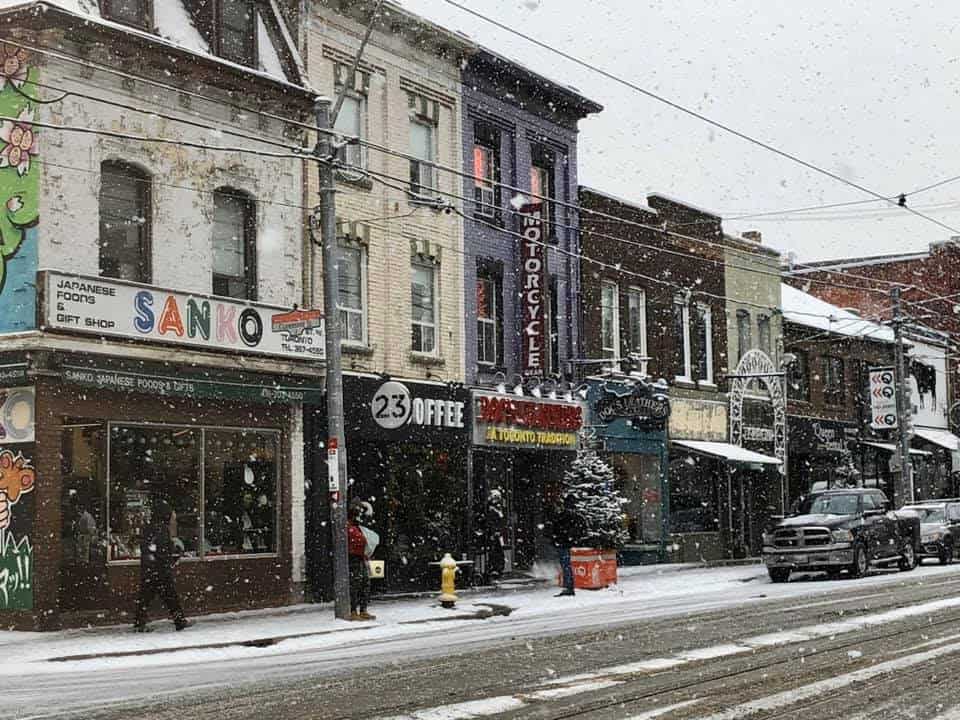 This is one of Toronto's coolest, hippest neighborhoods. Here, you'll find a lot of indie places to shop, nice restaurants, and lively bars. There are art galleries, tattoo parlors, and everything you could imagine a cool place has (even art hotels!). West Queen West is a great place to just walk around, make a stop in a café, and shop for souvenirs. To know exactly what area it covers check the map here.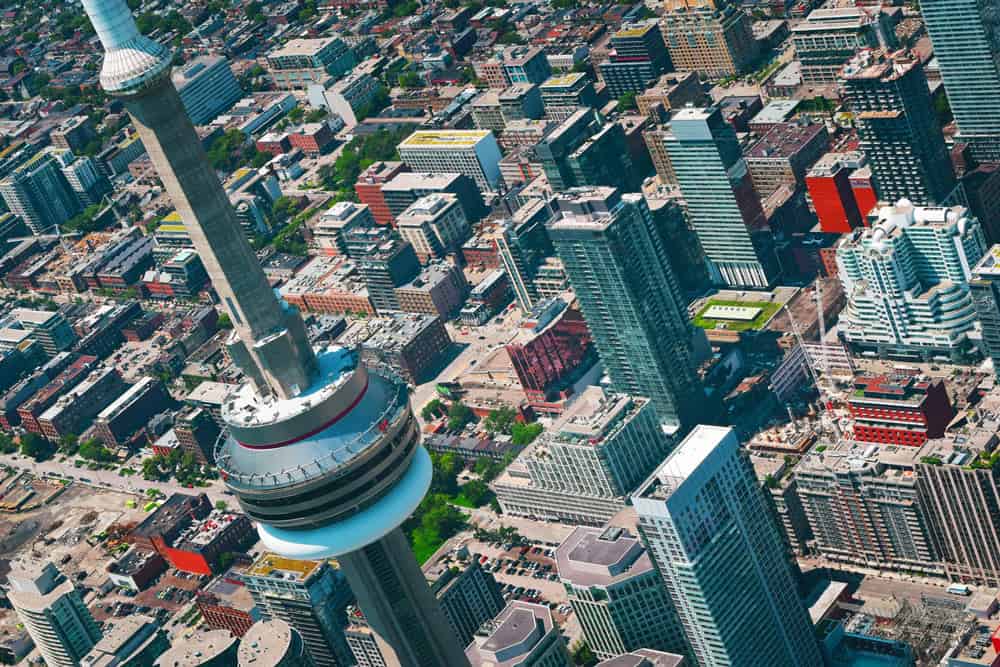 I LOVE MUSICALS… and Toronto too. But not only musicals, but there are also concerts, plays, and a lot of shows you can enjoy. Maybe a Toronto layover is not enough to see a musical or a play, but if you have some more hours and love a good show, maybe this is an option. When I visited, the TIFF was playing some movies. I just went to the TIFF store (which had amazing things) and even that was super entertaining hehe.
Btw, Union Station is in the Toronto Entertainment District, so maybe, if you're not really into shows, you can just walk around and see the cool theaters and halls. Also, it's home to one of Toronto's most famous places the…

I mean… everybody knows about CN Tower. The reason I left it for the last is because it's very close to Union Station so you can check it out and then get back to the airport. Lines can be a bit long for CN Tower so it's up to you if you wanna go up and watch the city from above. There are several things you can do in CN Tower, from having dinner to walking on the edge of it. Check all the attractions here. Also, beside CN Tower, you'll find Ripley's Aquarium.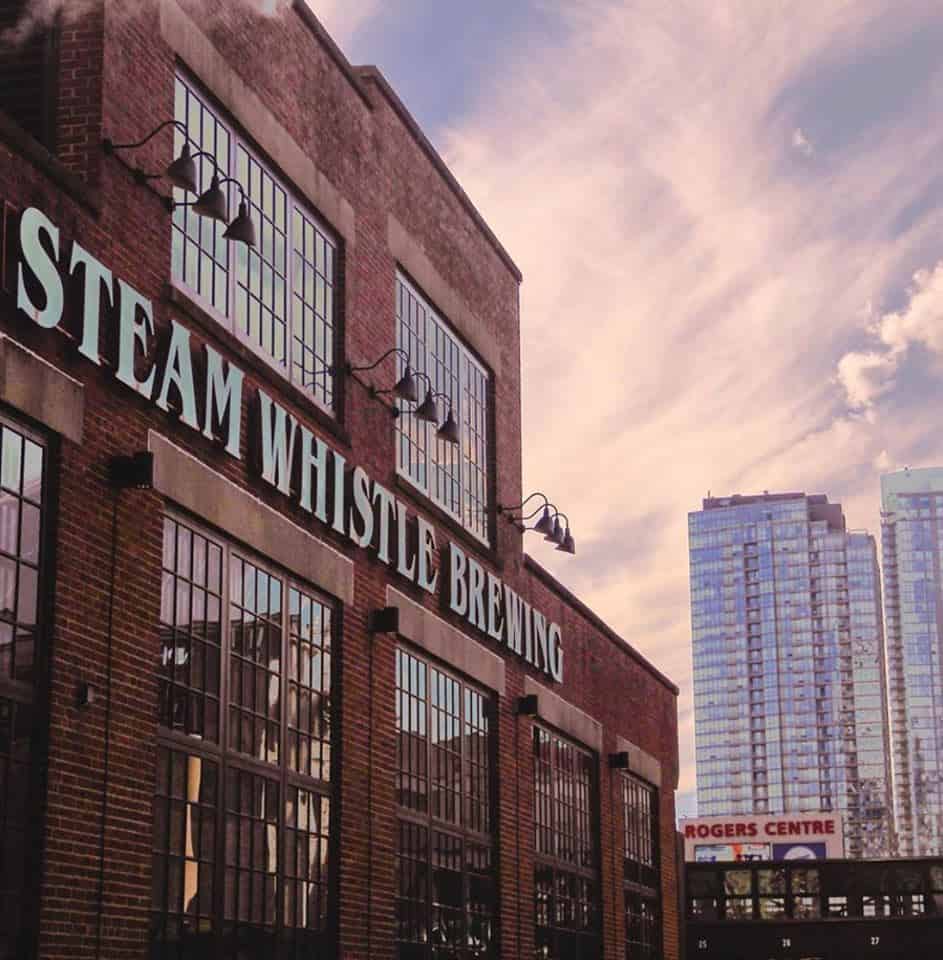 For those beer lovers out there, this is a must-visit. It's also super close to CN Tower. Besides taking tours to taste beer and know how they brew it, you can also just get a beer and something to eat there. You'll find a lot of locals grabbing a beer before a big game due to it being very close to Scotiabank Arena.
And that's it!
Do you have any other places I should visit in a Toronto layover? Let me know in the comments!