Home » Destination Guides »
Any Australia-bound itinerary is incomplete without a few days dedicated to the cultural capital that is Sydney. The city is gifted with a varied and breathtaking landscape as well as a vibrant social atmosphere. So no matter what kind of traveller you are, you will find something to fall in love with Sydney about. Being one of the 10 most expensive cities in the world, travel expenses around Sydney can quickly stack up and burn a substantial hole in your pocket. So, it may get difficult to save money while enjoying a fulfiling experience of the city.
What if we told you that you can save some money without compromising on your Sydney sightseeing experience? If that sounds like the cherry on the cake to you, keep reading to find out the tips on how to travel cheap in Sydney.
1. When to Travel
The time of the year you choose to travel is a major determinant of the impact on your budget. When travelling in peak season, which is the summer (December to February) in Australia, you will find places more crowded and more expensive, be it beaches, hotels or restaurants. Plus, the Christmas rush coincides with the tourist peak season to make matters worse on this front. If you want a budget friendly travel to Sydney, make your plans for the winter season (May-August). The weather is pleasant since it is a coastal region and does not get extremely cold. Plus, the low tourist traffic means that you can bag some good deals on accommodation and save money. 
2. Opal Card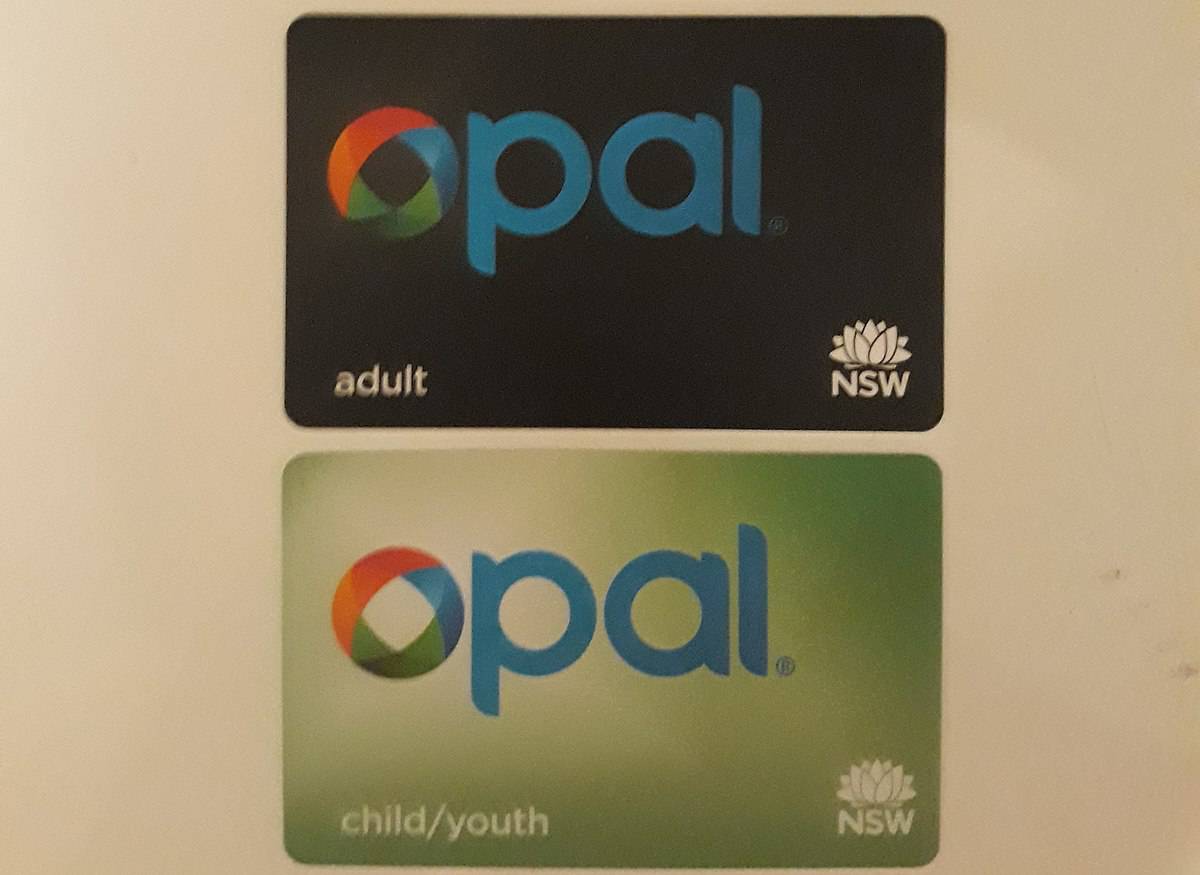 The most budget-friendly way to get around Sydney is to make use of the elaborate and efficient public transport system. Get yourself an Opal Card, which is a smartcard you can get recharged and tap at designated points on the metro, boats, ferries and train stations to automatically pay the fare. Why, you ask? 
30% automatic discount on travels done on weekends, public holidays and outside peak hours.

A transfer discount of USD 2 is also available on adult Opal for every transfer between different modes of transport. 

If you have 8 paid journeys in a week, all subsequent ones in that week will be half-price.

Get your card registered. Then even if you lose it, your balance on the card will be secure and you can be issued a new one with the same balance.

You can also bag discounts on Opal Cards for children, youth, and the elderly.
Opal Card by itself is free but the first recharge has to be a minimum of USD 15 (for adults) or USD 8 (for children). Thereafter, the minimum top-up is USD 25. You can buy it online here. 
Pro tip: Prefer to do extensive exploring and longer trips on Sundays as public transport is priced at a flat rate of USD 2! 
3. iVenture Card
What the Opal Card is to transport, the iVenture Card is to popular tourist attractions in Sydney. It is a pre-paid pass that grants you access to some of the city's must-visit locations for a fraction of the original price (40% cheaper than gate prices). You simply have to choose the package that suits your travel needs the best. Then you can decide which places to visit and when. For Sydney, you have the following options:
Unlimited Pass: Once you start using it, you have 3 or 7 days (depending on your package) to visit the locations included. The pass is valid for one year.

Flexi Pass: With this one, you can buy 5, 7 or 10 tickets to those may locations at a cheaper rate. It is valid for 3 months. 
You can find a suitable option here.
4. Save on Tours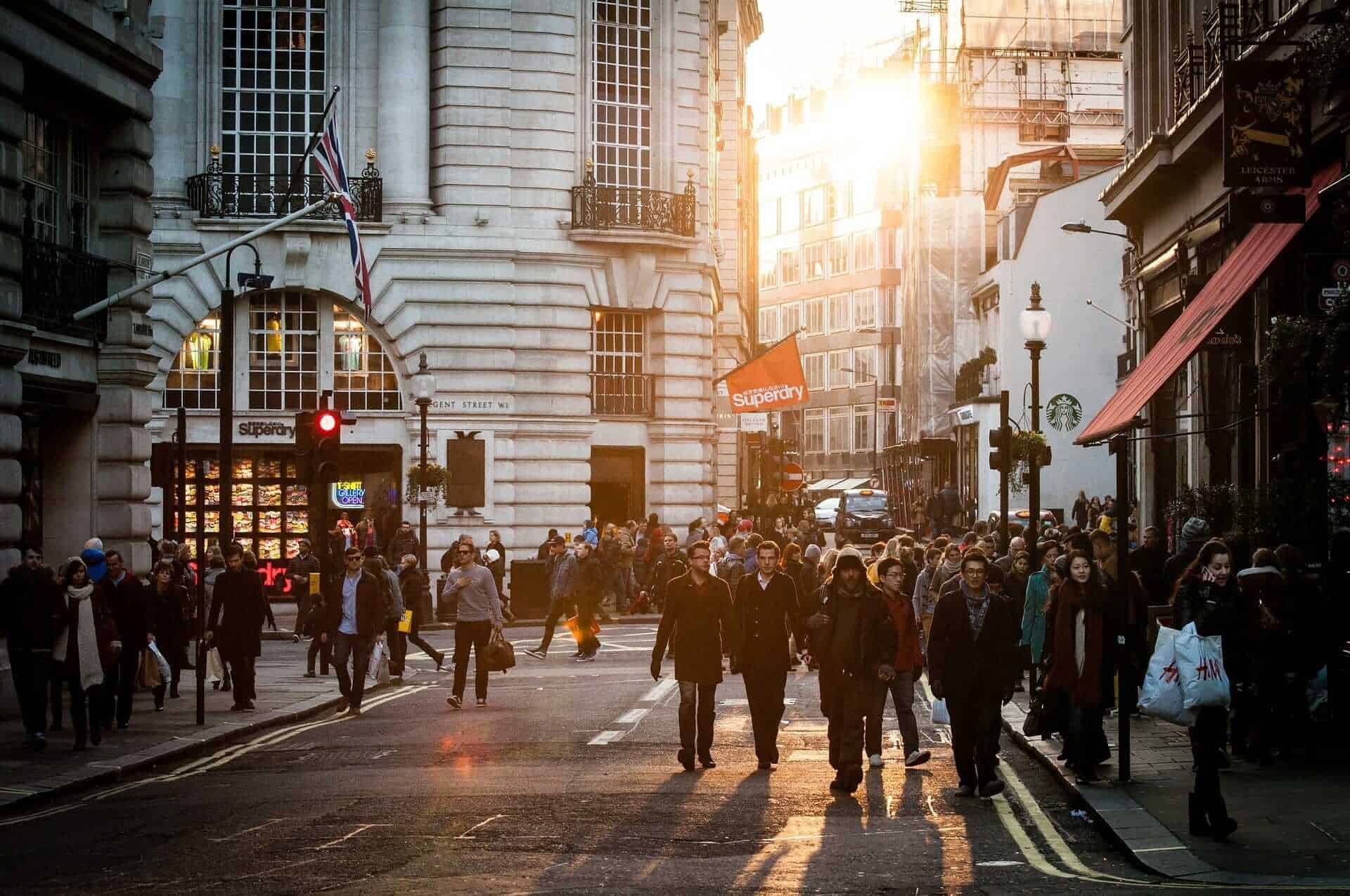 If you are visiting Sydney for the first time, joining a group tour instead of booking one just for yourself will have several advantages: 
Socialisation with locals and fellow tourists which can open other exploration opportunities.

No hassle of planning yourself.

Visit must-see places and experiences for a reduced cost.

Organised tours so you don't waste time finding your way.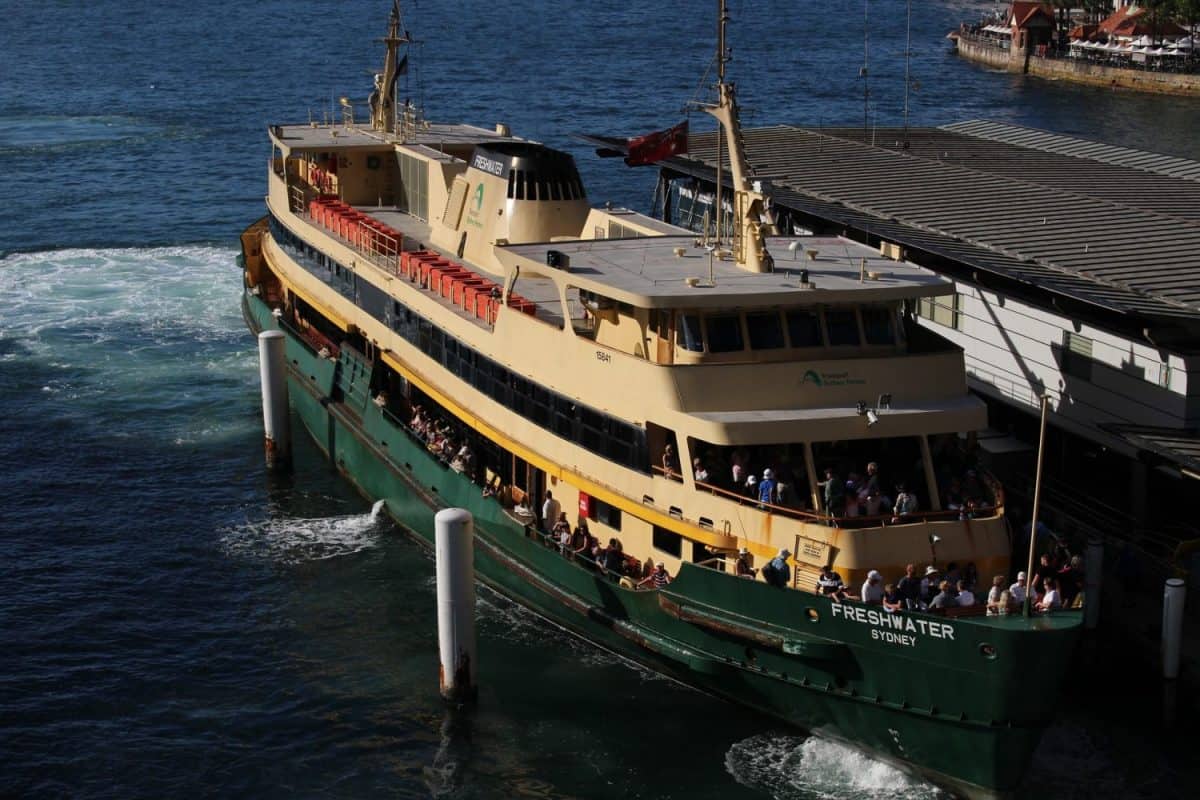 Similarly, opt for the ferry instead of the harbour cruise to get a cheaper but equally fascinating tour of the Sydney waters. 
5. Things To Do for Free
Apart from the quintessential Sydney tourist attractions, there are some equally fun and fulfilling things that you can do for no cost at all. 
Appreciate the natural landscape by visiting the many beaches, national parks and admiring sunrise and sunsets along the coast.

Take free walking tours of the city. You can check out

Sydney Sights

that give free guided tours on a tip basis. If you are willing to socialise,

Sydney Greeters

can connect you with locals willing to show you around.

Visit the many museums and art galleries that allow visitors for free.

Sydney is a cultural hub that hosts several festivals, flea markets and concerts. Check out

What's On Sydney

for the latest gigs.
You can also read the Top 10 Things To Do in Sydney to find more exciting things to do in Sydney on a budget.
6. Accommodation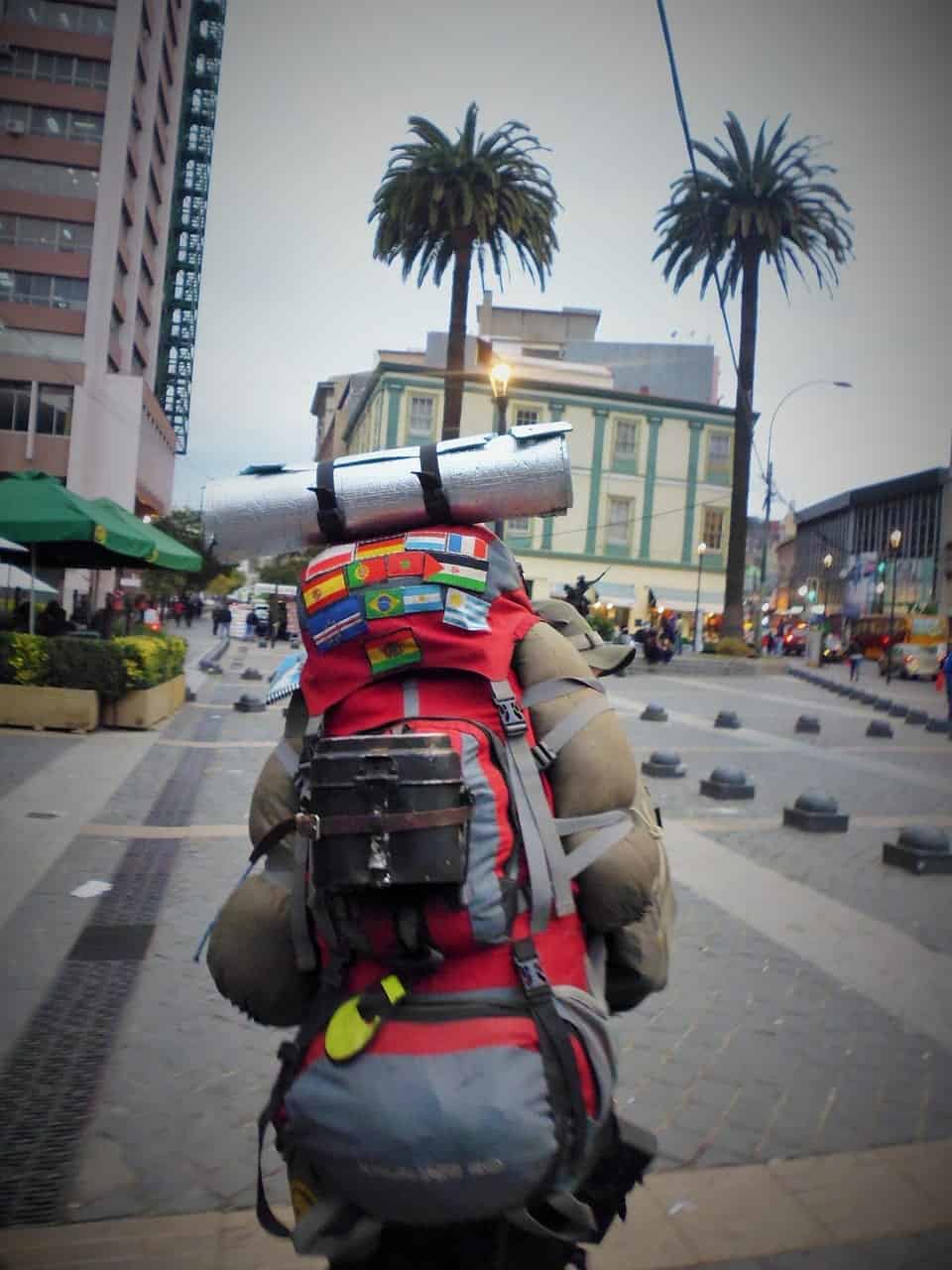 Budget accommodation does not have to mean greasy, dingy dorms that you can't wait to get out of. Planning and keeping an eye out for good deals can land you a comfortable place to stay for a reasonable price. 
Apps like

HotelTonight

or

Hostelworld

can offer you discounts on chain hotels, hostels and stand-alone properties. 

If you are staying at a hostel, you can work a few chores to stay for free or at a discounted rate. Ask at the hostel reception for this policy.

If you are okay with working while you vacay, services like

HelpX

or

Workaway

can connect you with opportunities that let you work for a few hours a day in return for accommodation.

If you are comfortable staying with strangers,

Couchsurfing

is a great way to save money while staying in comfortable locations. You get to socialise with locals and possibly find insider information to enhance your Sydney travel experience. However, make sure you research adequately to avoid any unpleasant experiences.

If you are planning to stay in Sydney for a few weeks, it will be cheaper for you to rent a sublet than pay for a dorm or hotel room. You can find good listings

here

. 
7. Cheap Food in Sydney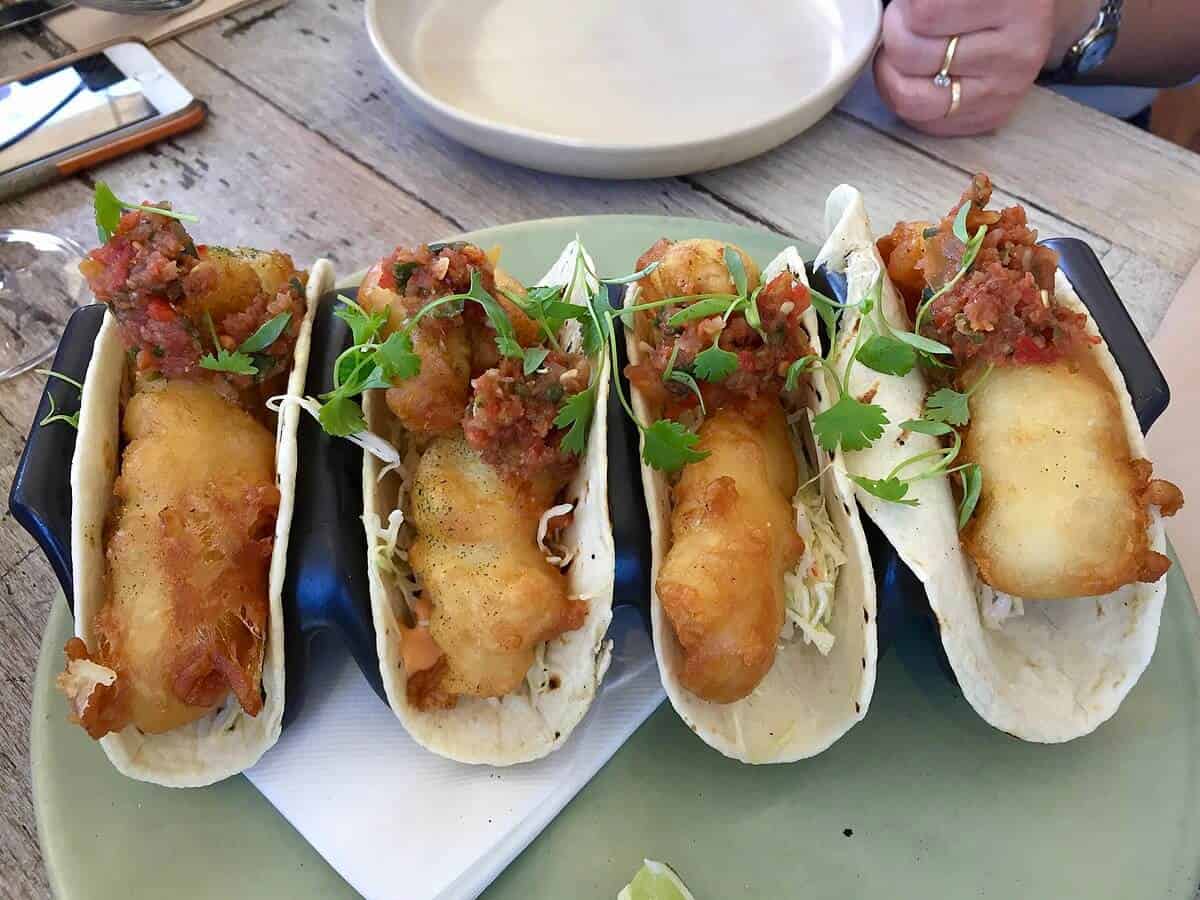 After accommodation, food will be the next most frequent expenditure you make. Food is expensive in Sydney, from street stalls to high-end dine-ins. So:
When planning budget travel

 to Sydney

, make availability of kitchen a criterion for choosing accommodation. Cooking your food will turn out to be much cheaper than paying for meals.

Buy groceries at cheap supermarkets like Aldi, Coles, and Woolworths. You can also find pre-packaged meals here that are cheaper and also handy to carry when out exploring.

Visit City West early in the morning to find the best seafood options at its fish market. 

Chinatown in City South in a great location to find a variety of Asian cuisines for reasonable prices (meals for less than USD 7).

Do not spend on buying water. Tap water is potable and you will find water fountains all over the city.

If you must booze, find Goon. It is a local Australian wine that is cheap (USD 9 for 4 litres) and a local staple with backpackers. If you prefer beer, go for local brands like Coopers as they are cheaper than the imported variety. 

Look for concept restaurants like Lentil as Anything in Newtown, which offers vegetarian meals on a 'pay as you please' basis.

Visit

Time Out

regularly to find good deals and cheap meal options. 
Shops, including grocery places, shut down by 5 or 6 pm. So buy your necessities in time. On Thursdays, the markets stay open for longer and you can have a more relaxed shopping day. Do not wait for Sundays as the markets remain closed then.
8. Shopping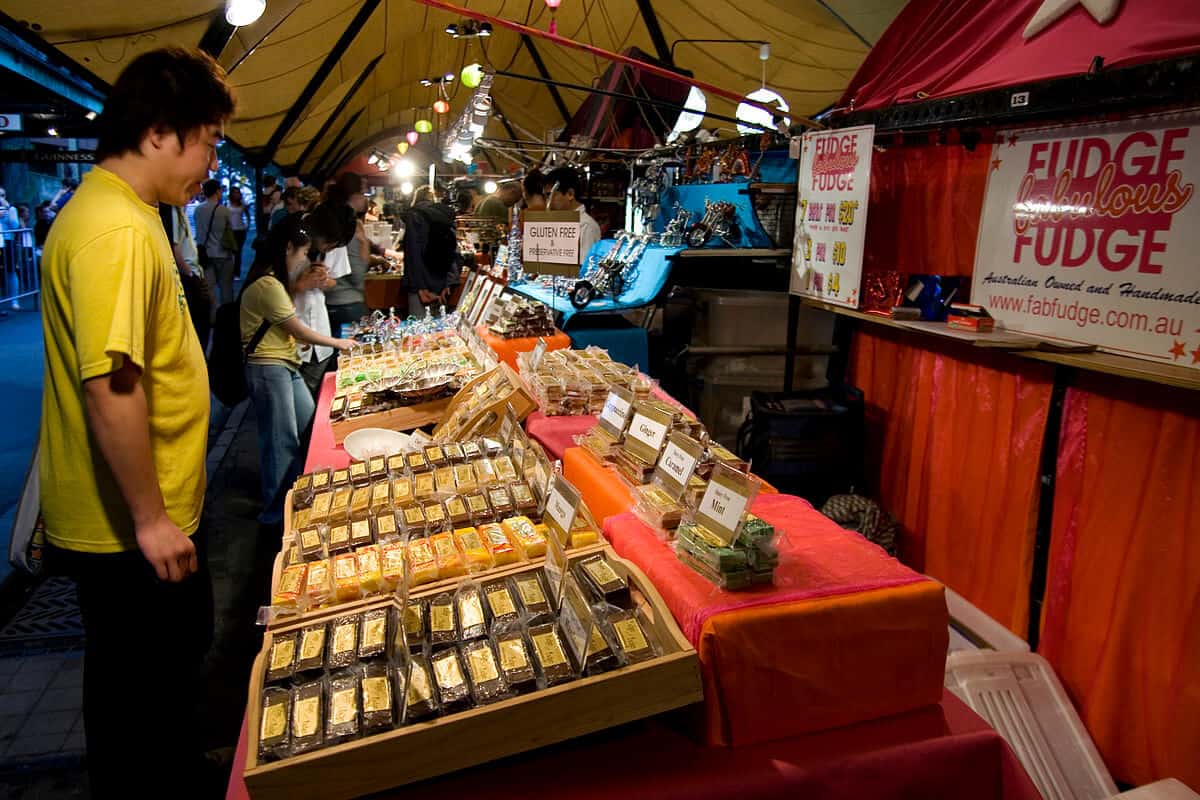 If you are looking to buy souvenirs for friends and family back home, you will find the cheapest yet good quality options at Paddy's Markets in George St. Similar places for cheap buys are Flemington and shops in Chinatown.
To save money on clothes, you can check out factory outlets in Surrey Hills. Bargain shopping can be done at Hunter Arcade, Wynyard.
If you are fond of flea markets, check out these for good deals:
Glebe Markets (shop owners willingly offering discounts towards the end of the day)

Kirribilli Markets (flea market feel with a view)

Rozelle Markets (bargain shopping and pre-loved goods) 
9. Staying Connected
When you land in Sydney, get a Telstra SIM. It has great connectivity throughout the city and the packages are affordable too. As for the internet, make optimum use of free WiFi available in cafes, public libraries and other spots around the city. McDonald's (which the Aussies call Maccas) is a sure-shot spot to find free public WiFi. The only downside here is that public WiFi is rather slow, but it is still a better option than paying for expensive data rates or hotel WiFi (which gives the same kind of speed).
10. Find Coupons on Groupon

It can save you some serious bucks on travel, food and cultural events if you keep an eye out for good coupon codes that can get you as much as 50% off at popular places. You can also find deals on spa and beauty treatments, so if you need a pick-me-up during your travels, now you know! 
Planning a multi-city Australia itinerary but want to save money? Don't forget to check out 10 tips to save money and travel cheap in Adelaide.