Home » Destination Guides »
The iconic Sydney Opera House and the world-famous Sydney Harbour Bridge may have been your first reasons to plan a trip to this magical city. But once you are done exploring these quintessential cultural gems, you may wonder 'what to do in Sydney?' Well, here are 10 top things to do in Sydney that may answer that question for you. In other words, they should be part of your travel plan to have a less-touristy, more fulfilling experience of the magical city that is Sydney.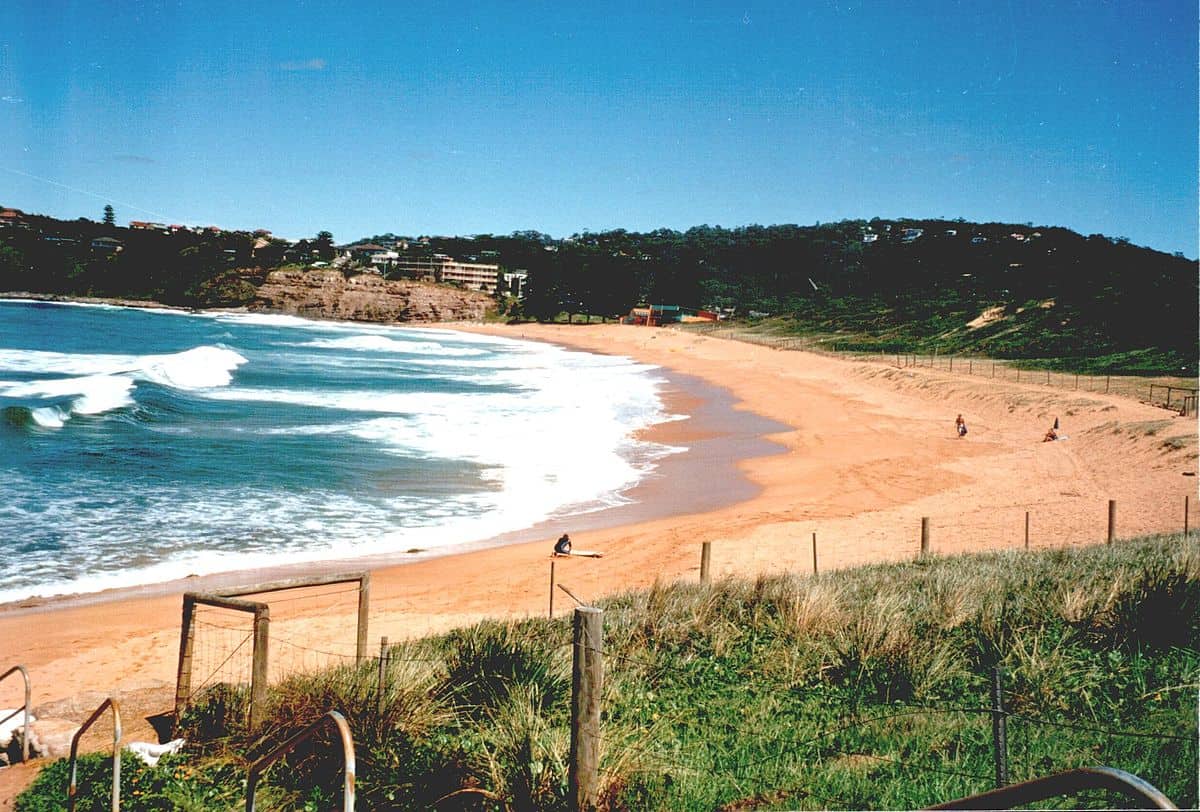 1. Mona Vale Beach
Sydney for tourists is synonymous with the glamorous Bondi Beach. But if you are looking for someplace less crowded but equally beautiful, head over to Mona Vale Beach. The beach is relatively quiet so you can easily find a spot to lay down a towel and gaze out at the horizon and surrounding serene landscape. If you're looking for more adventure, you can also enjoy sailing, paragliding and surfing here.
Location: 28 km north of the Central Business District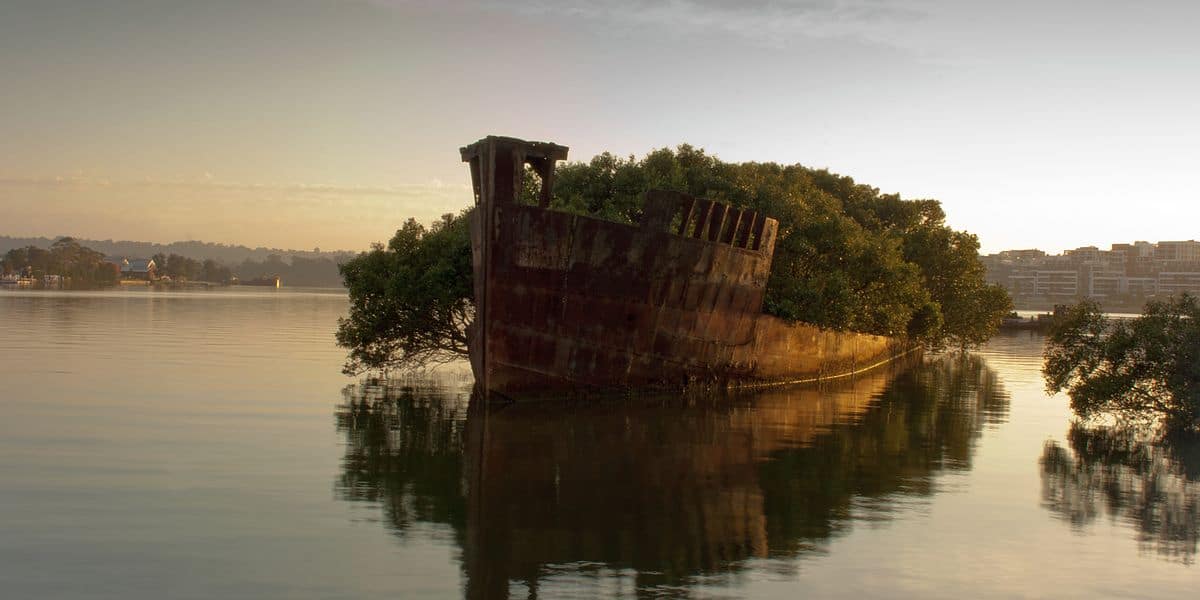 2. Floating Forest
Sydney is one of the few places in the world where you can see the fascinating site of a shipwreck without diving deep into the ocean. But Homebush Bay does you one better by presenting a forest on a ship! Nearby mangroves have engulfed the SS Ayrfield over time, making it appear like a floating forest on a ship. Visit here during the golden hour and you are sure to come back with some highly Instagrammable pictures.
Location: Homebush Bay, near Olympic Park (you can catch a train to here from the Central Business District)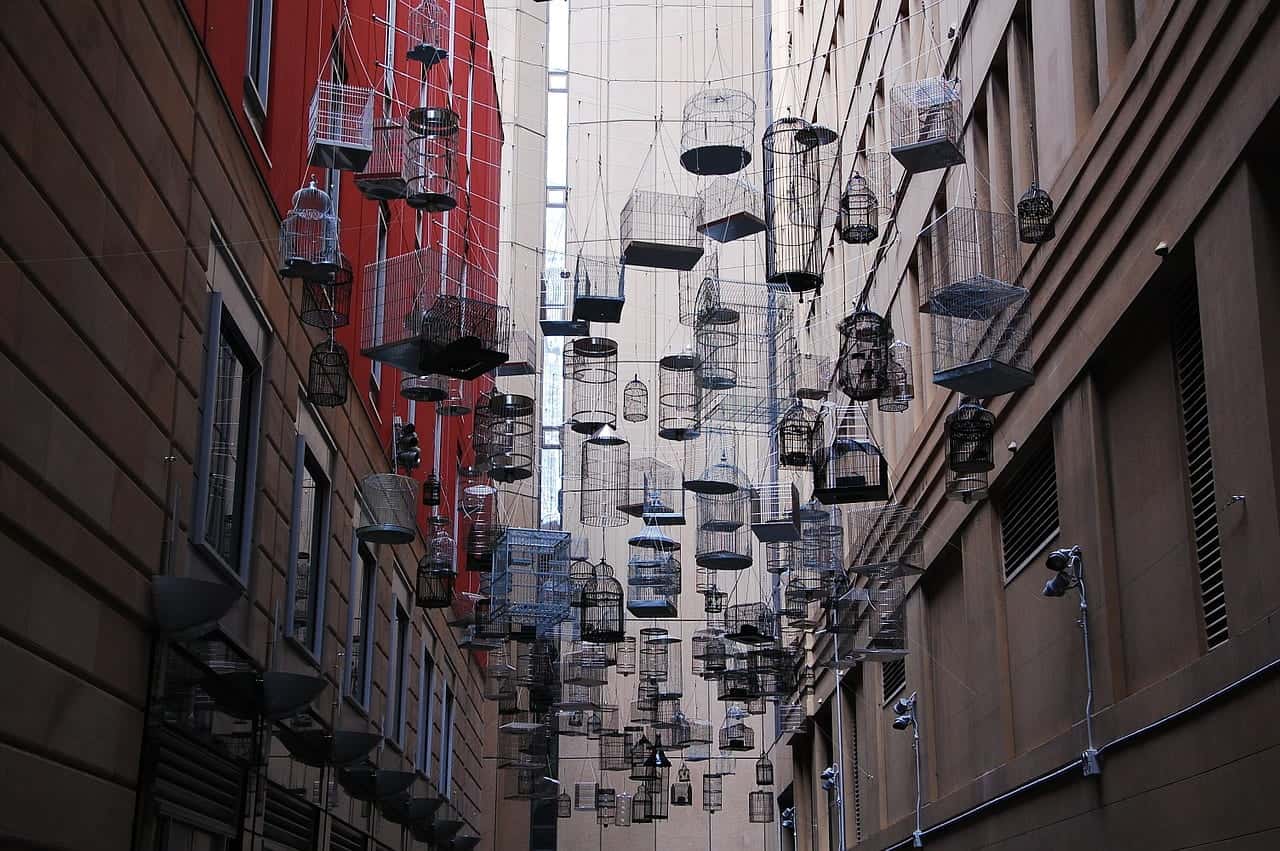 3. Forgotten Songs Sculpture
A list of places to visit in Sydney will be incomplete without a visit to The Forgotten Songs sound sculpture. The visual and sound art piece is a true treat for the senses. You stand below 50 beautiful bird cages and listen to sounds of birds that were once native to Australia but are endangered now. The art installation is as meaningful as it is stunning. What's even better is that the experience is completely free! 
Location: Angel Place (between George and Pitt Streets), Central Business District 

4. Circular Quay
One of the top things to do in Sydney for any tourist is to get a breathtaking view of the city from the Circular Quay harbour. From here you can set sail on the water and take in the stunning sight of the Opera House. With glittering lights from the city, the view is all the more mesmerising at night. Although ideal, a cruise on the Quay may be a big dent if you are travelling on a budget. Instead, hop on a ferry from Circular Quay to Darling Harbour, which will take you on the same route for much cheaper. Plus, you can hop off at Darling Harbour and visit the many restaurants and attractions there. 
Location: Sydney Cove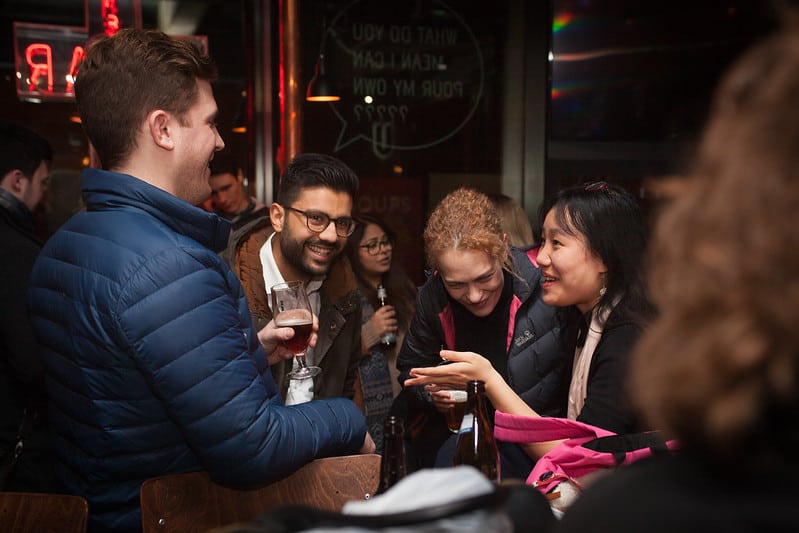 5. Historic Pub Crawl
Looking to immerse yourself in the history of the lively city of Sydney? A historic pub crawl is a great way to do this. In this 4-hour walking tour, you will be taken around some of the most historically important pubs around Sydney. So you can enjoy Sydney's choicest brews while delving into the lore of the shady but fascinating area.
Here are some options where you can book a pub crawl walking tour: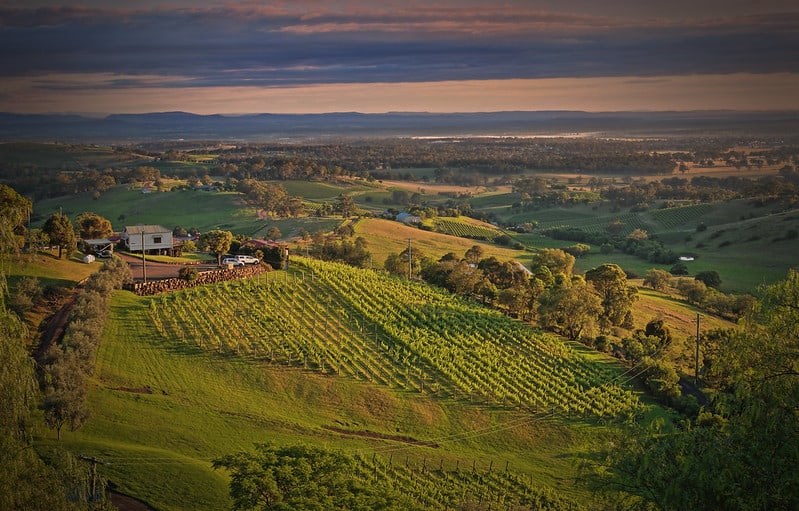 6. Wine Tasting at Hunter Valley
If you're looking for things to do for couples in Sydney, a trip to wineries in Hunter Valley is a great place to start. You can take a stroll through the lush green vineyards before sitting down to enjoy wine samplers over a cosy lunch. Though not the cheapest option, wine tasting at one of Australia's most famous wine regions will make for a memorable experience. These tips may help you plan your trip better:
If you want a guided experience, opt for a day tour from Sydney. You can buy one here.

For a more immersive experience, book a property (private cabin or an Airbnb) in the area and spend the night.
Location: Hunter Valley, North Sydney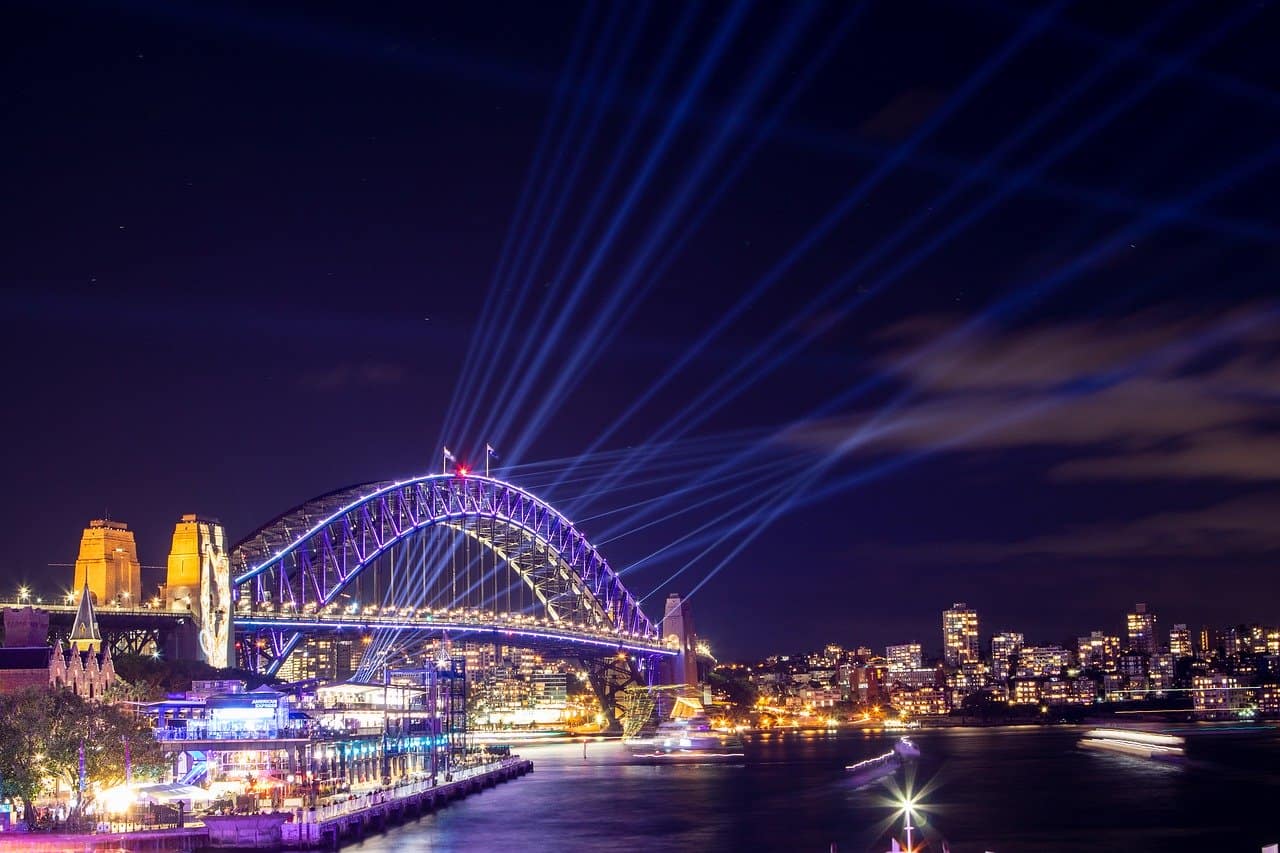 7. Sydney Nightlife
Sydney is known far and wide for its vibrant nightlife, replete with bars and pubs bustling with merry locals and tourists. To experience the best of Sydney's night culture, visit:
King's Cross: it is a seedy locale, but if you are willing to look past that the area is full of cheap backpackers' bars known for their wild parties. World Bar is a must-visit here.

Oxford Street: A more upscale area, it has loads of gay, straight and mixed clubs and bars and is known for its glitz and glamour.

Chinese Laundry: One of Sydney's oldest and largest clubs, it is spread across three storeys and has crowds dancing to various genres of music. You can also head on over to their courtyard to catch a break from the thumping music.

Home: It is one of the most popular clubs in the city and owes its popularity to its unique layout- four different areas playing different genres. It is on the pricey side when it comes to clubs, but certainly worth a visit. 
While enjoying a night out on the town, keep these tips in mind to get the best experience:
Head out early if you are on a budget. Many places that charge an entry fee are cheaper (or even free, if you're lucky) before certain times. 

If you have a specific pub/bar in mind, research ahead to find the best time to go to find a deal on the entry fee.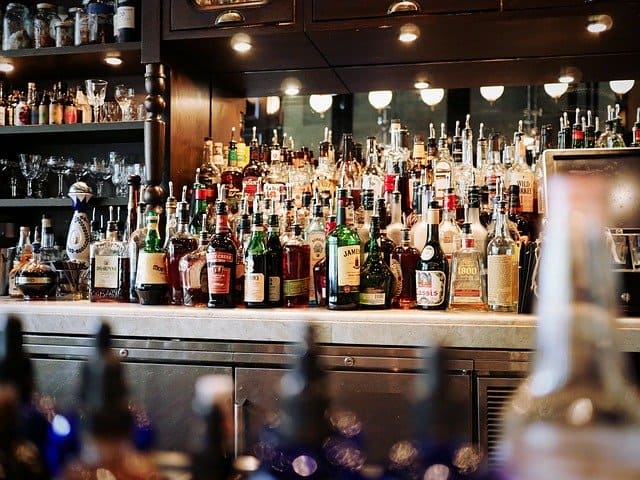 8. Mjolner Bar
When looking for things to do in Sydney at night, you simply cannot miss out on the fantastical experience of drinking it up Viking-style! Hidden behind a secret door, Mjolner gives you a uniquely immersive experience with its rustic aesthetic. You get to drink quaint cocktails with ingredients like bone broth, mead or seawater or a humble beer served in a hunting horn.
Location: 267 Cleveland St, Redfern NSW 2016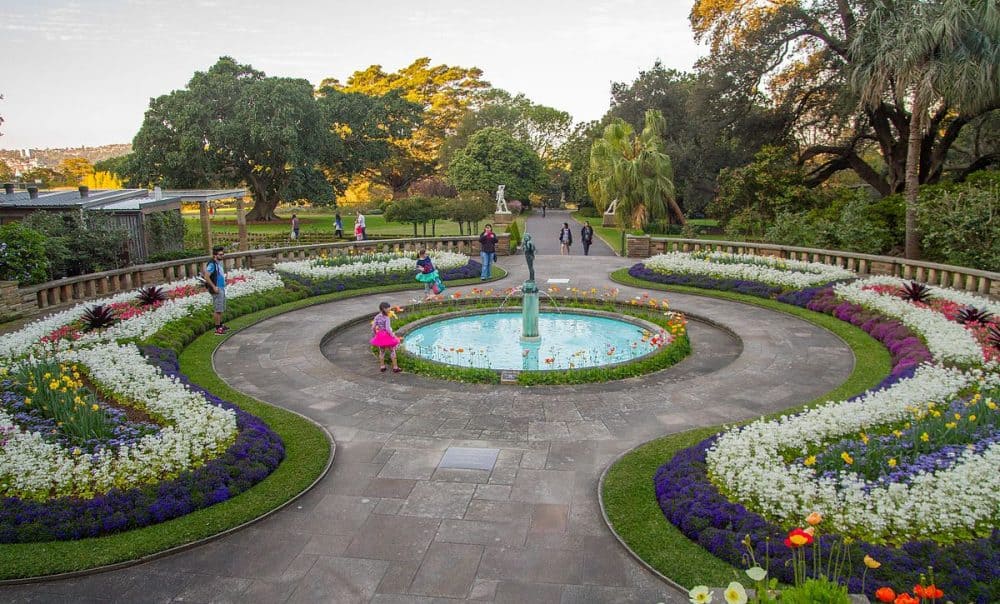 9. Royal Botanic Garden
Established in 1816, the Royal Botanic Garden is home to exquisite botanicals from around the world. The garden expands over a large area therefore it is advisable to grab a map of the grounds at the entrance. Don't miss out on:
Calyx, 12ea stunning exhibition space with galleries, vertical garden, and plant-themed exhibitions.

Greenhouses with ferns and palms.

Sights with links to the history of the early settlers.

Mini-train with stops at main points of interests in the garden.

A free walking tour that departs from the visitor centre (10:30 am every day).
  Location:  Mrs Macquaries Rd, Sydney NSW 2000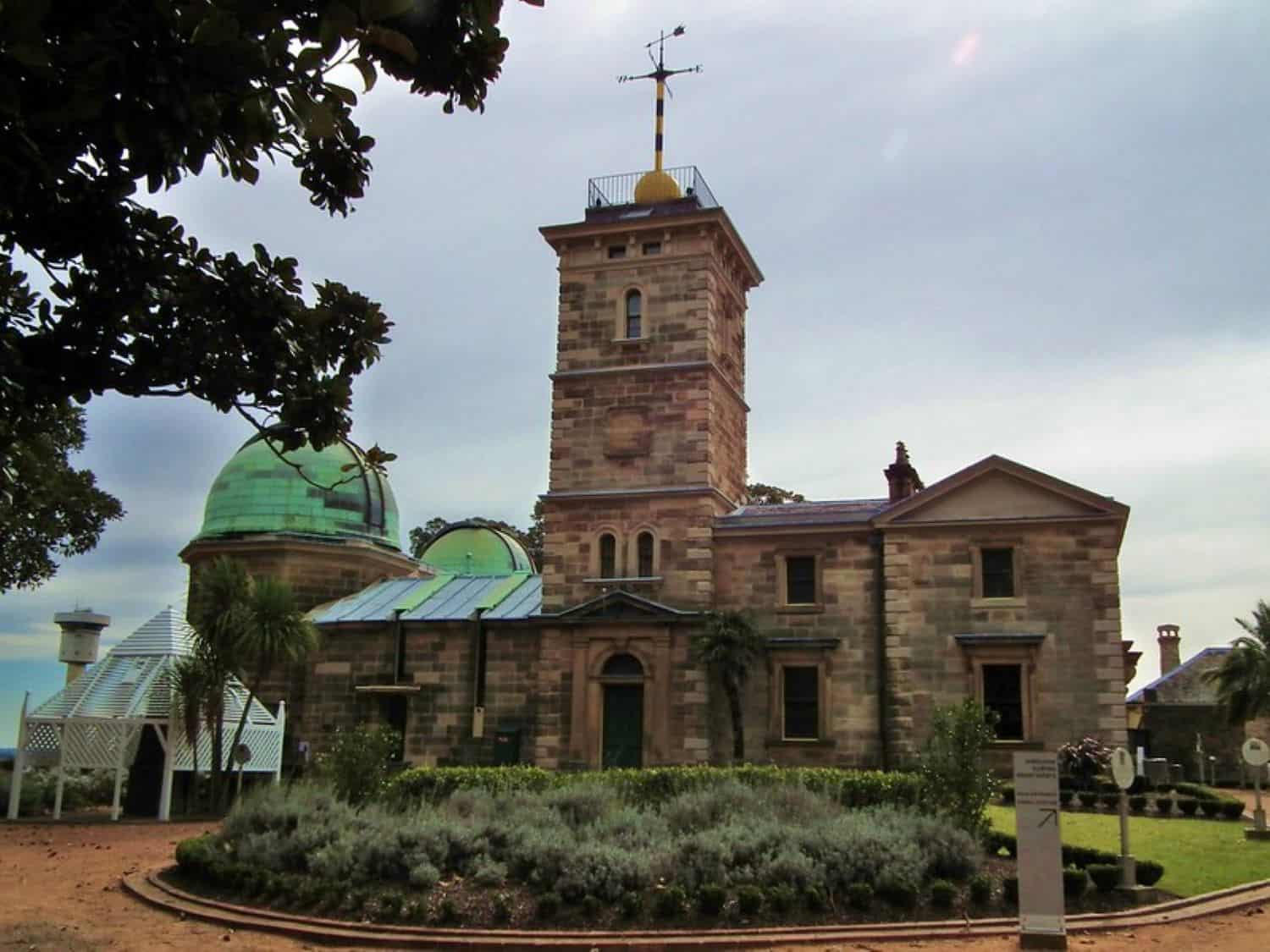 10. Sydney Observatory
Often overlooked in an adrenaline-packed itinerary are the simple pleasures, like that of sitting under a blanket of stars to just unwind. In Sydney, you can head to the city's observatory, which is part of its historical heritage to take a deep dive into astronomy. The entry is free and you can book a ticket here. Go with kids and it will be a great educational experience. If you're bored of the beach, this is also a great way to relax while stargazing by yourself or with your significant other.
 Location: 1003 Upper Fort Street, Millers Point
If you're looking for more fun things to do with your kids on your Sydney trip, check out Sydney with Kids: 10 Things To Do!
Travel Safety Tips
Frolicking around Sydney's streets, soaking in its many vistas is a consuming experience. However, it is always advisable to keep your wits about yourself. Make safety a priority when you travel to Sydney by keeping these tips in mind:
Wearing sunscreen is essential to protect yourself from the strong Australian sun which can give you a nasty sunburn with less than 15 minutes of exposure.

On beaches, always read signboards. They often warn of strong current areas or the presence of poisonous jellyfish.

Always swim between the red and yellow flags on beaches as these are the designated safe areas.

Areas to avoid: Steer clear or be extra vigilant of your person and belongings if visiting King's Cross, Redfern and Campbelltown. Similarly, Fairfield and Liverpool should be avoided. They have a high crime rate, therefore, they should definitely be avoided at night.  

Remember the emergency number in Australia-

000.

The Australian Government has Reciprocal Health Care Agreements with

some countries

that entitle travellers from there to avail some subsidised health services when needed. 
If you are now planning to visit Sydney, let us help you save some serious money. Read on at 10 tips to save money and travel cheap in Sydney.
To get the best of Australian tourism, also check out Top 10 Things To Do in Adelaide and Top 10 Things To Do in Melbourne.