Home » Destination Guides »
Christchurch holds a place of pride on the tourism map of South New Zealand. The city exudes creative energy and showcases a strong connection to its cultural heritage. Since the 2011 earthquake, the community here has revamped the city on mission mode and made it more tourist-friendly than ever. So you are sure to find several intriguing things to do in Christchurch for tourists.
Christchurch is gifted with natural beauty and breathtaking terrain. But that's not all you will appreciate when you travel to Christchurch. Art seamlessly blending into mundane streets, centres of cultural heritage, natural flora and fauna becoming one with everyday life— Christchurch tourism has this and more to offer. Therefore, to help you choose the most rewarding experiences in Christchurch here is our top 10 list.
1. Adrenaline Forest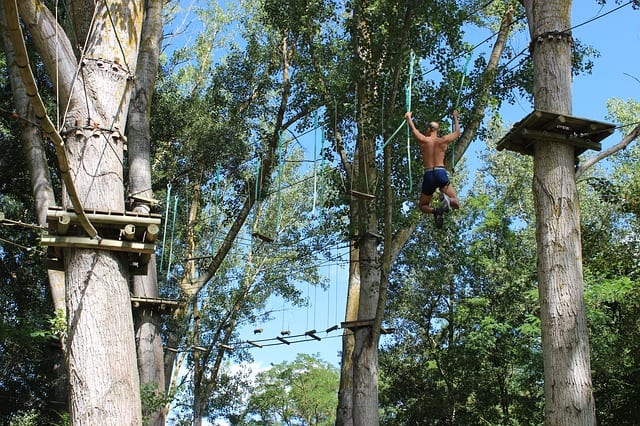 Forget everything you knew about hiking in nature. Adrenaline Forest is aptly named as it adds a twist of adventure to your good ol' walk in the woods. In other words, it is an obstacle course created among the naturally growing flora inside Spencer Park and Bottle Lake Forest. You can choose your level of adventure from among thrilling activities like flying fox, tree climbing, rope swinging and more! In addition to that, there are safety supervisors to ensure that you have a fun but responsible adventure. Therefore, if you are looking for off-beat things to do, this one has to make the list.
You can find the entry and ticket details here.
2. Washpen Falls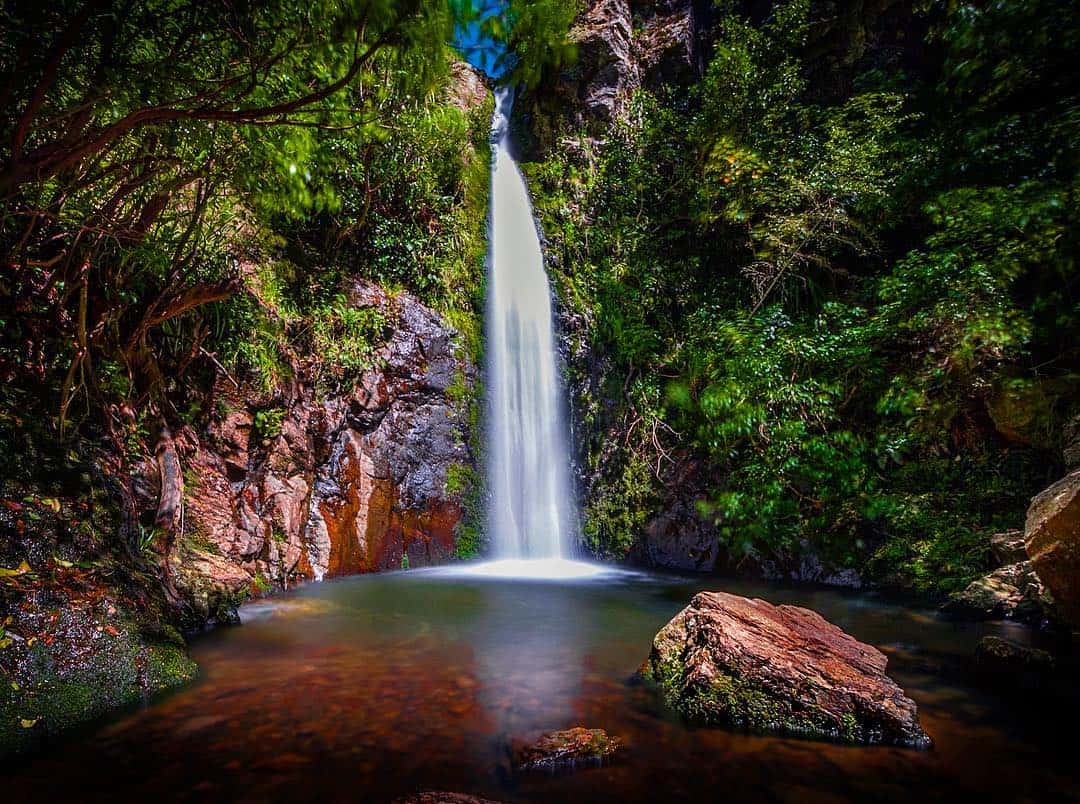 This one is a true hidden gem. In addition to the low tourist count, this stunning waterfall is located in the midst of an animal farm! Located in Darfield, it is an hour's drive from Christchurch. But it will all be worth it when you set your eyes upon this volcanic canyon, surrounded by thick greenery and wonderful local fauna. The adventure-seekers will especially be delighted to find a giant swing and rappelling opportunities here!
3. Stargazing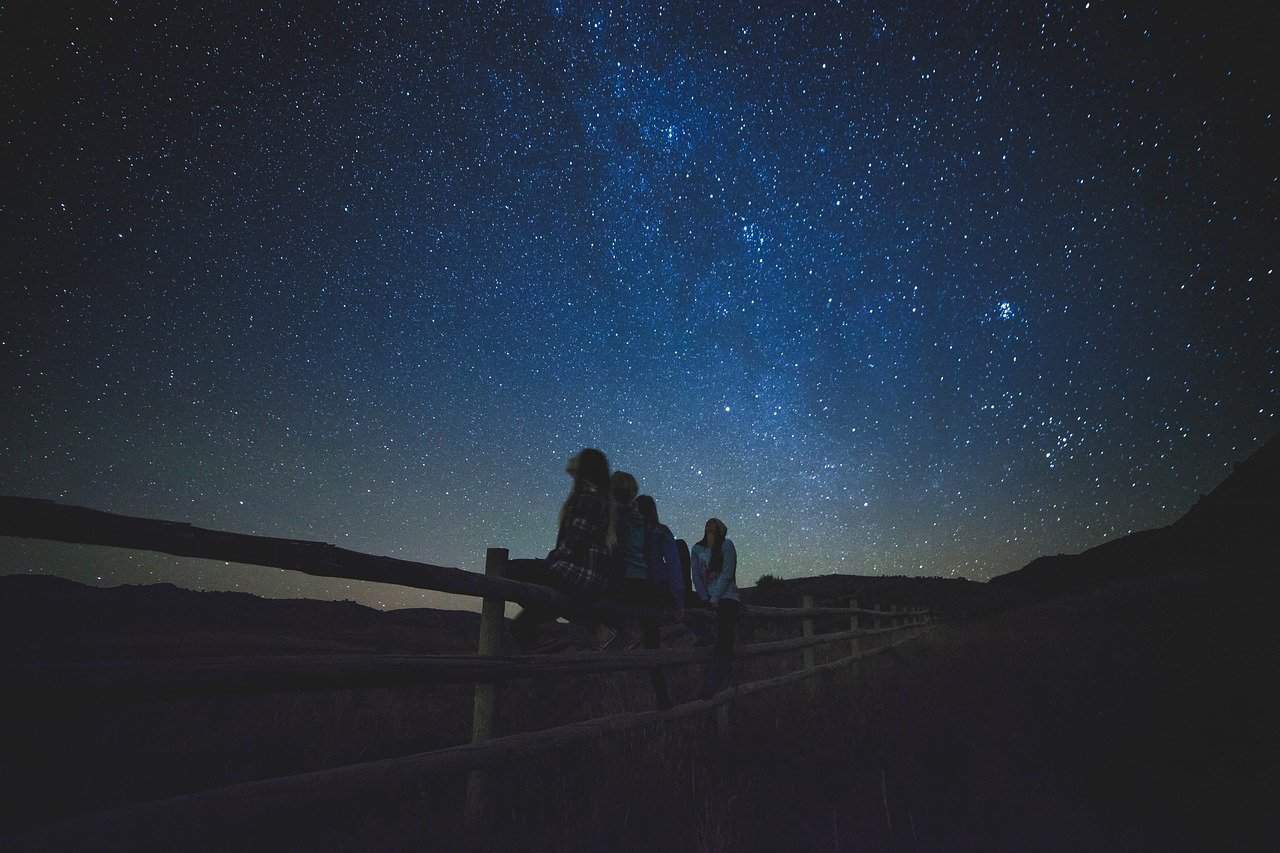 If you are looking for things to do in Christchurch at night that don't evolve loud music or crowded bars, then head over to the International Dark Sky Reserve. This is a unique facility and the only one in the Southern Hemisphere. The location has been chosen for its minimal light pollution and darkest skies to ensure optimum visibility. In addition, you will have the opportunity to spot constellations that are visible only on this side of the world!
4. TranzAlpine Train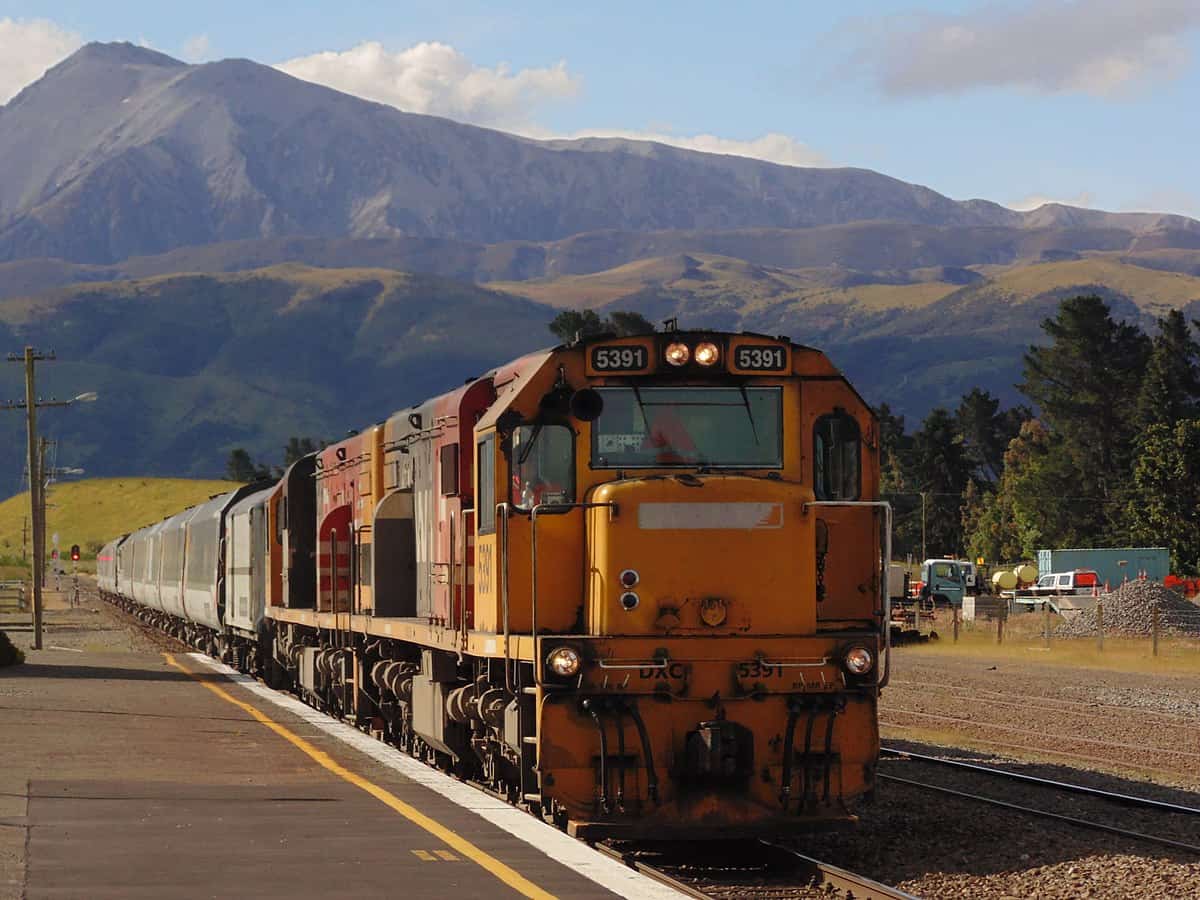 Travelling coast to coast on a quaint train with wide, panoramic windows that open out to stunning landscape as far as the eye can see. That is exactly the kind of experience you will be in for onboard the TranzAlpine Train. It runs between Christchurch and Greymouth and gives you a glimpse of farmlands, gorges, valleys, river Waikamariri and the lush Alps forests. So indulge yourself in this unique and comfortable way to appreciate South New Zealand's spectacular views.
5. Te Ana Maori Rock Art Centre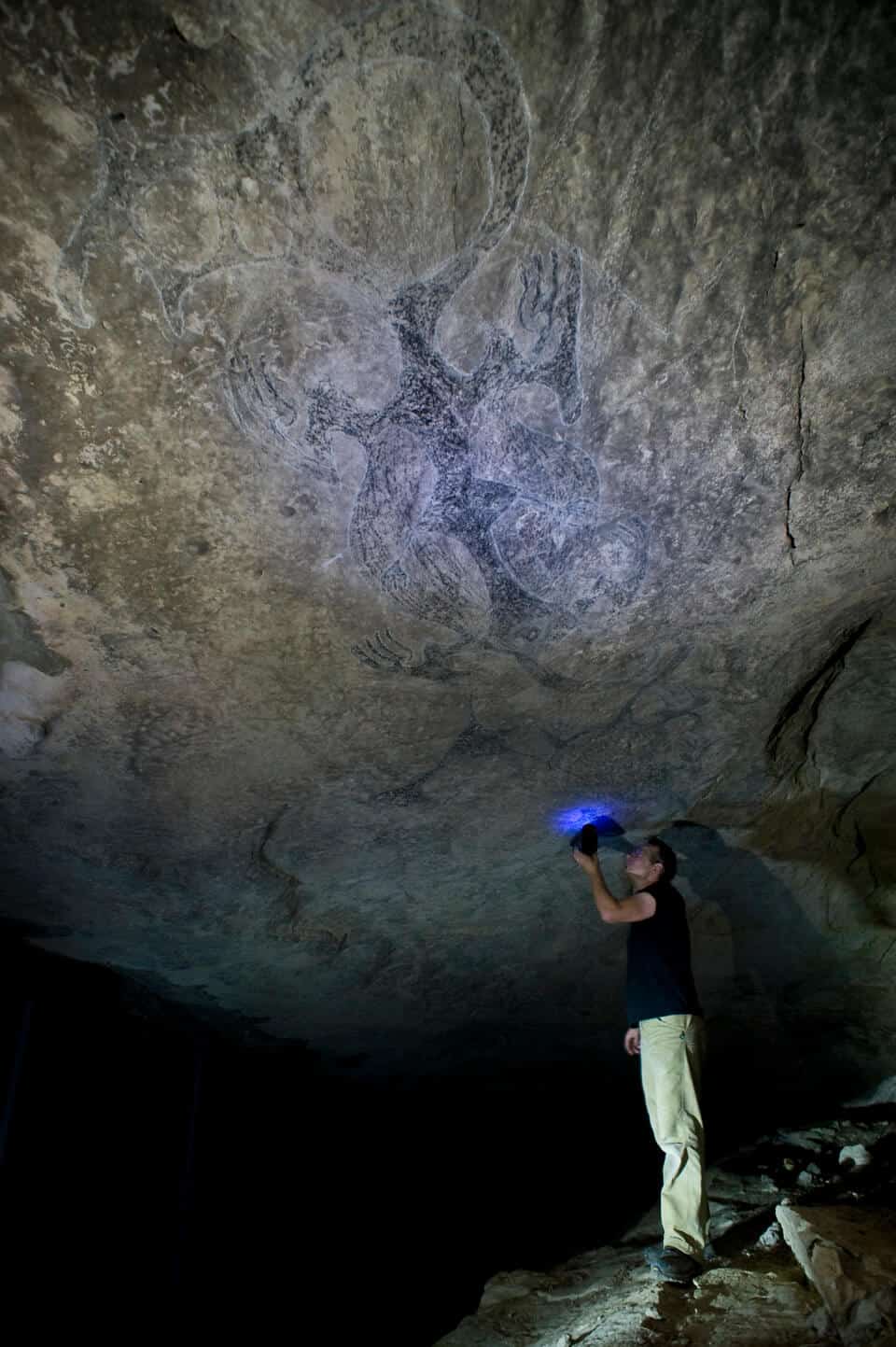 A visit to New Zealand is incomplete without learning about its rich and vibrant Maori culture. So all of the places to visit in Christchurch, the Maori Rock Art Centre is an unmissable one. It takes you on an educational adventure where you learn about the origins of the fierce Maori people and their roots in New Zealand, through rock art preserved over centuries. You can book a guided tour to delve into enthralling tales about the fascinating lives of the Maori.
6. Trott's Garden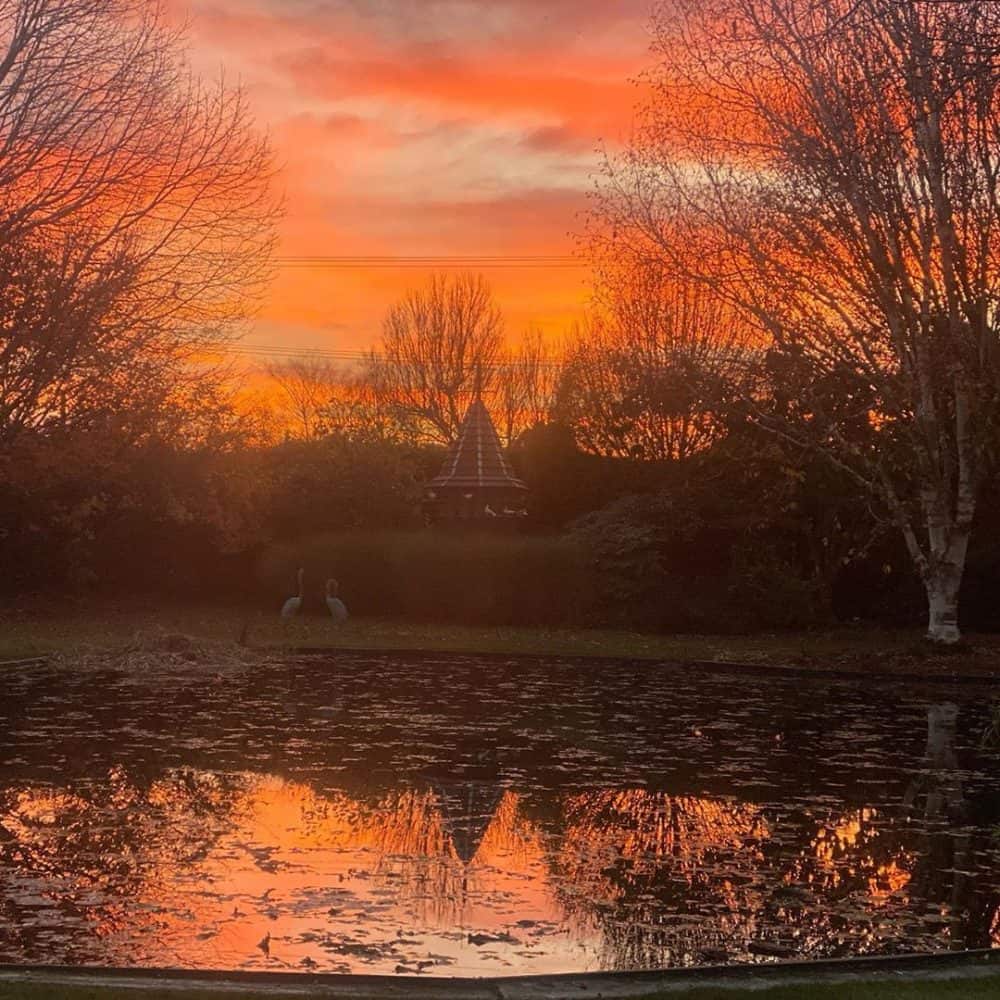 It is not every day that you come across a Garden of International Significance, crowned by New Zealand's Royal Institute of Horticulture. Therefore, you shouldn't miss one when in Christchurch. Head over to Trott's Garden to experience a breathtaking view and marvel at the expertly kept garden. You will find rare trees, like Betula, magnolia and English birch that look right out of a fairytale. Above all, the entry to this spectacular garden is free and open all days of the week till 4 pm.
7. Christchurch Nightlife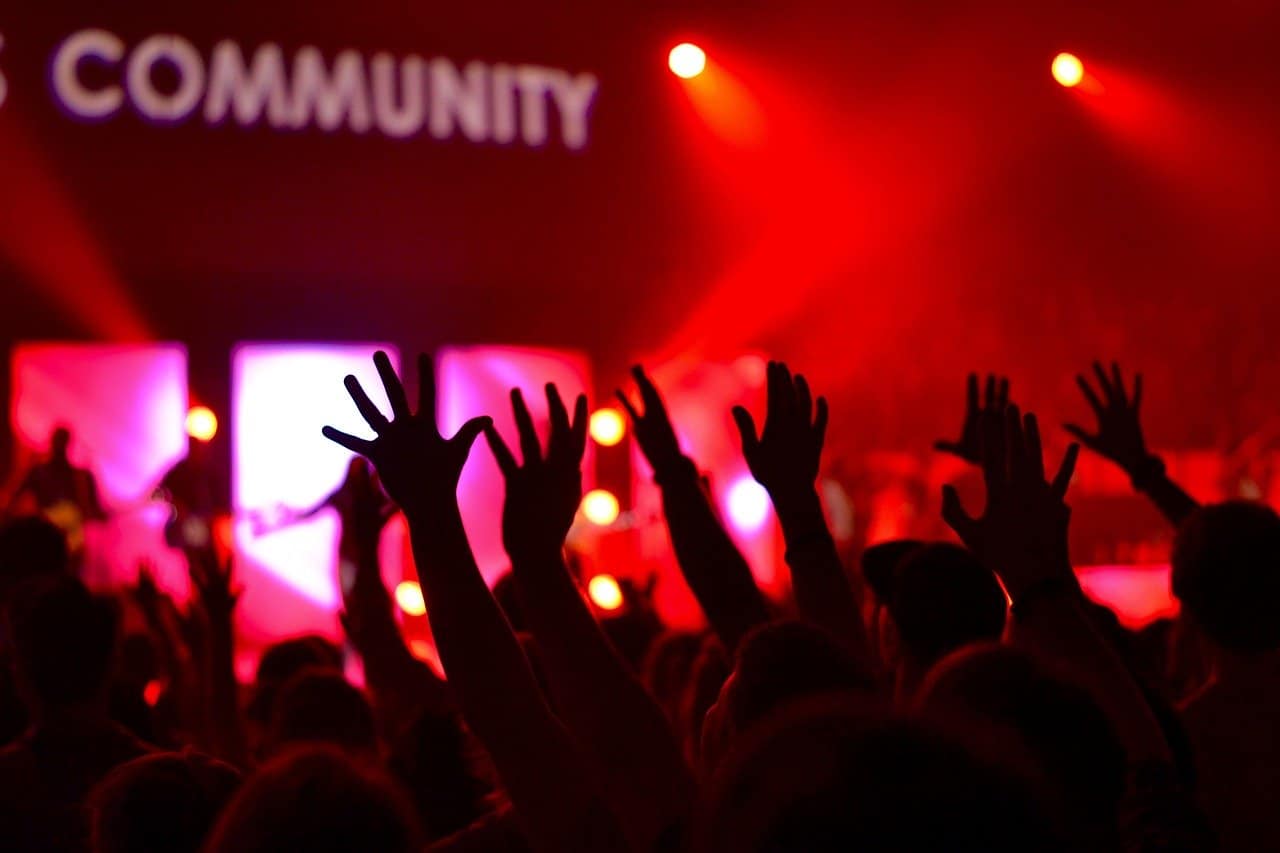 Wondering what to do in Christchurch at night?
The chic neighbourhood of Addington is your one-stop destination for lively nightlife. You will find live entertainment at Dux Live and Court Theater is another great location for performances.
For a unique dining experience, head to the hospital-themed Bunsen cafe. Here, you can gorge on fresh coffee and delicious cake while marvelling at antique hospital equipment. If quaintness appeals to you, this one is for you.
If you are looking for party bars, St. Asaph Street is your spot.
A lovely dinner aboard a quaint Christchurch tram should definitely make it to the list of things to do for couples.
Experience a unique Maori tribute through a Haka dance performance at Willowbank Dinner and Maori Concert.
8. Street Art Galore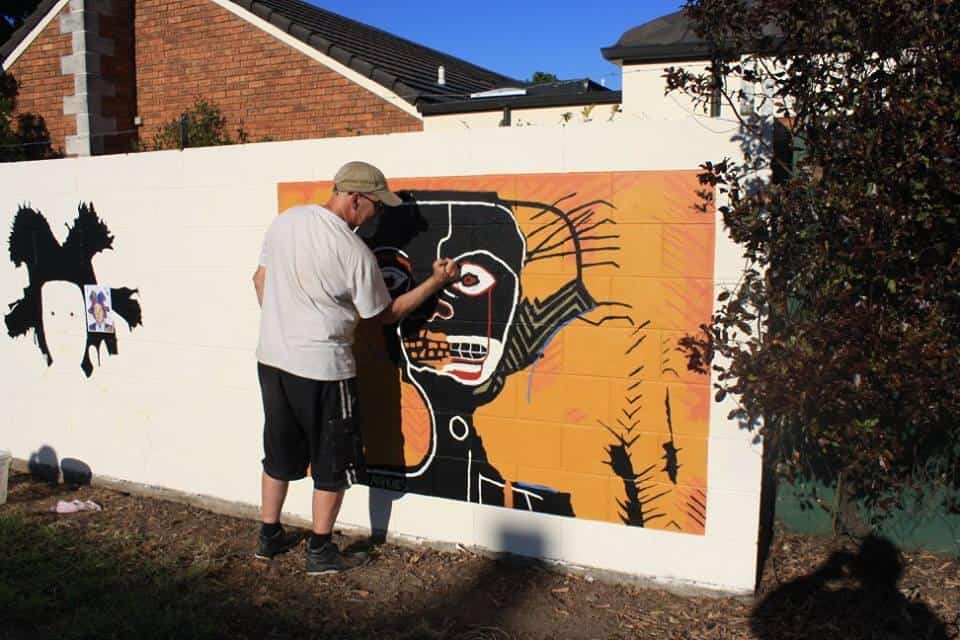 Christchurch wholeheartedly patronises street art to lend vibrance to its public spaces. In fact, the Brockworth Street Art Gallery. You can take a stroll down Brockworth walkway and admire the colourful murals done by local artists. To add this to your Christchurch sightseeing experience, you can find a map of other interesting wall art sites and details of guided tours here.
9. Cardboard Cathedral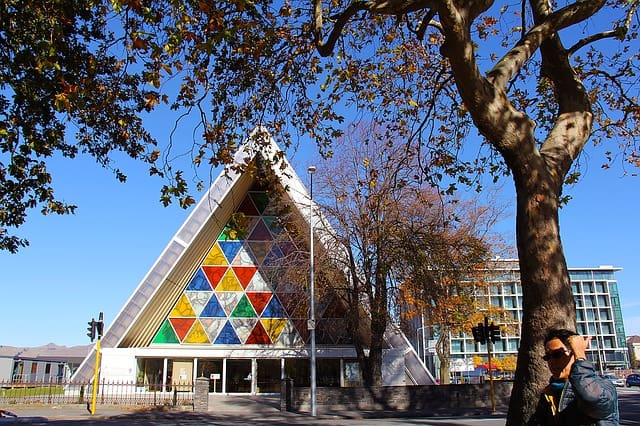 Cardboard Cathedral of the top tourist attractions in Christchurch owing mostly to its unique architecture. The facade vibrant, welcoming and makes for a great photo-op. The interiors are similarly stunning. In addition, visitors are left awestruck by its unique architecture as it is hard to tell how the structure remains standing without beams or pillars. This church is central to the city's history and culture. So make sure you stop here when looking for things to do around Christchurch.
10. Christchurch Tram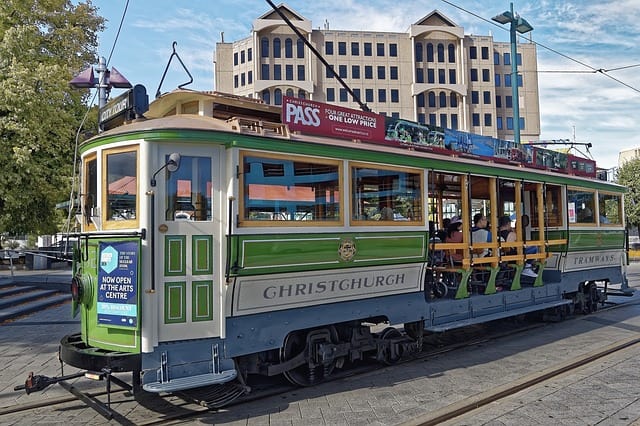 Get transported back in time onboard Christchurch's heritage tramcars! The tram route traverses through some major Christchurch tourist attractions, like the Canterbury Museum, Botanic Gardens, Margaret Mahy Playground and the happening New Regent Street. This is a hop-on-hop-off service. In other words, you do not have to commit to the entire ride and can stop at your favourite destinations. In addition, the drivers are friendly and knowledgable about the city and its culture. So you are sure to pick up some good anecdotes.
These are some quintessential Christchurch experiences that will give you a well-rounded adventure across the city. In conclusion, it is apt to say that this is a city full of once-in-lifetime kind of experiences and this is a pretty solid list to give you a taste of some amazing ones!
While travelling to New Zealand is a traveller's dream, it can be a rather expensive prospect. But what if you could travel around this vibrant city without spending a fortune? Here are some tips to help you save money and travel cheap in Christchurch.
Christchurch is one of the few places in the world that one can consider truly safe. Like the rest of New Zealand, hitchhiking here is safe as well as commonplace. So don't hesitate to ask for a ride when you are strapped for cash.
Invest in a MetroCards that are rechargeable (USD 7 per recharge) as they will allow you to use intra-city buses for 25% cheaper.
Cheap travel in Christchurch is possible if you choose a few paid tourist attractions to invest in and spend the rest of your time in nature. This way you can tick off some quintessential experiences as well as appreciate the world-class beaches, hiking trails, parks and pools that Christchurch has to offer. The latter is absolutely free so you will be enjoying more while spending less.
If you are looking for free accommodation and won't shy away from working for it, worldpackers.com has several options for you. The service allows you to stay with local hosts and in exchange, help them out with tasks like cleaning, painting, fixing things, etc. So in exchange for a brief time of your day you get to save a substantial amount of your accommodation fund.
Keep an eye out for great deals on tours and activities on bookme.co.nz (on a lucky day you may find discounts up to 50%). This may open up the option of indulging in an extravagant activity while you budget travel in Christchurch.
Like these budget-friendly travel tips for Christchurch? We've got some for Auckland too! You can save on your multi-city adventure with 10 tips to save money and travel cheap in Auckland. Also, check out Top 10 things to do in Auckland while you are there.