Home » Destination Guides » 10 Best places to travel in the month of March
The third month of the year is often the best time to pack your bags and set off on the road to satiate that wanderlust. Why do you ask?
Of course, because the month of March offers the best concoction of travel conditions and weather with the beginning of a pleasant spring in the Northern hemisphere and autumn south of the equator
Everywhere the ground is fresh and blooming with agreeable outdoor temperatures perfect for exploration. The dry season is just starting at the locations of some of Asia's most incredible adventures while deserts everywhere bask in perfect temperatures, signaling calm before the summer storm of succeeding months.
Plus its shoulder season at beach escapes everywhere from the Indian Ocean to the Caribbean.
So whatever your choice of travel type and destination, everything is available for a March travel from some late-winter skiing or snowboarding to cherry blossom season and springtime celebrations.
What are you still waiting for then?! Pack your bags and head out for a joyous March Vacation. You can also check out our posts of the best places to visit in January and February. Happy travels!
1) Muscat, Oman
The Sultanate of Oman located on the edge of the Arabian Peninsula is one charming exotic and often understated travel destination.
Brimming with incredible attractions, desert landscapes, majestic mountain ranges, historic forts, mosques and souqs, stunning wadis and warm beaches throughout the year, Oman and its capital Muscat make for few of the must-visit places in March.
The weather in March here is warm but not too hot with very little chance of showers. Temperatures hover around 30°Cs and the and the hotels are not as busy as they can be during Easter. If you're a keen diver the water temperatures of the Indian Ocean are ideal in March.
The stunning and modern Sultan Qaboos Grand Mosque, Mutrah Corniche promenade, the royal opera house, Al Alam Palace, Qurum beach, Muscat Grand mall, twin fort-museums of Al Jalali and Al Mirani, are some of the worthy places to visit in Muscat.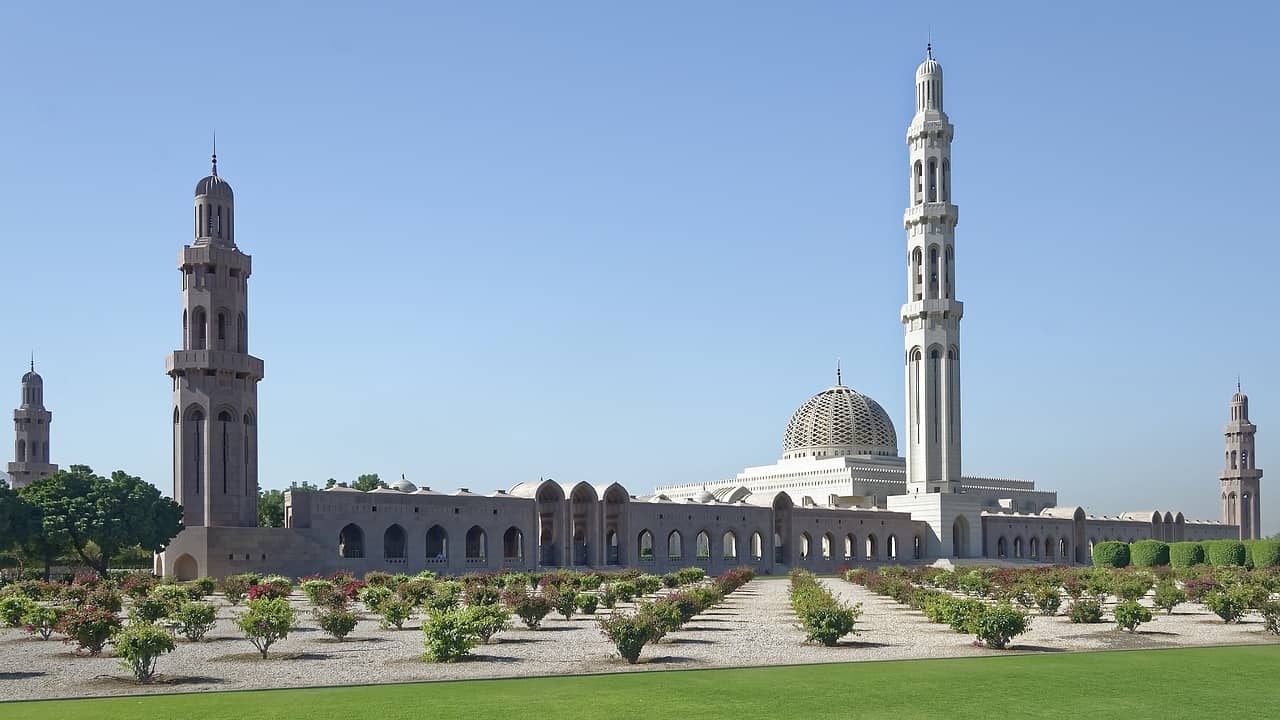 The amazing golden dunes of Al Wahiba Sands in eastern Oman are about a three hours' drive (239 km) via the Sur coastal highway from Muscat. Here visitors can enjoy the nomadic way of life with the bedouins, ride camels or go stargazing at desert camps.
Easy day trips can also be made to various places in Oman from Muscat. For instance, you can visit the Nizwa area famed for forts, mountains, and ancient villages. The Jabrin fort, Nizwa Fort, and Jebel Akhdar mountainous region can be visited here.
During the spring season of March and April, the damask roses are out at Jebel Akhdar. These fragrant heirloom blooms are known for their sweet perfume, which fills the air during early spring.
For indulging in other fun activities and places, visitors can boat-ride or go swimming at Wadi Shab, relax at the long-empty beaches of Sur where the desert meets the sea, visit the turtle reserve at Ras Al Jinz or spend a relaxing afternoon at Wadi Bani Khalid.
2) Madrid, Spain
Spain's central capital, Madrid is a city of elegant boulevards, expansive, manicured parks coupled with rich repositories of European art, museums, and architecture.
The capital is best visited in the spring months of March until May when a joyous spring wave of warmth sweeps the city. The locals gush out onto the streets to sip caipirinhas and dance until dawn.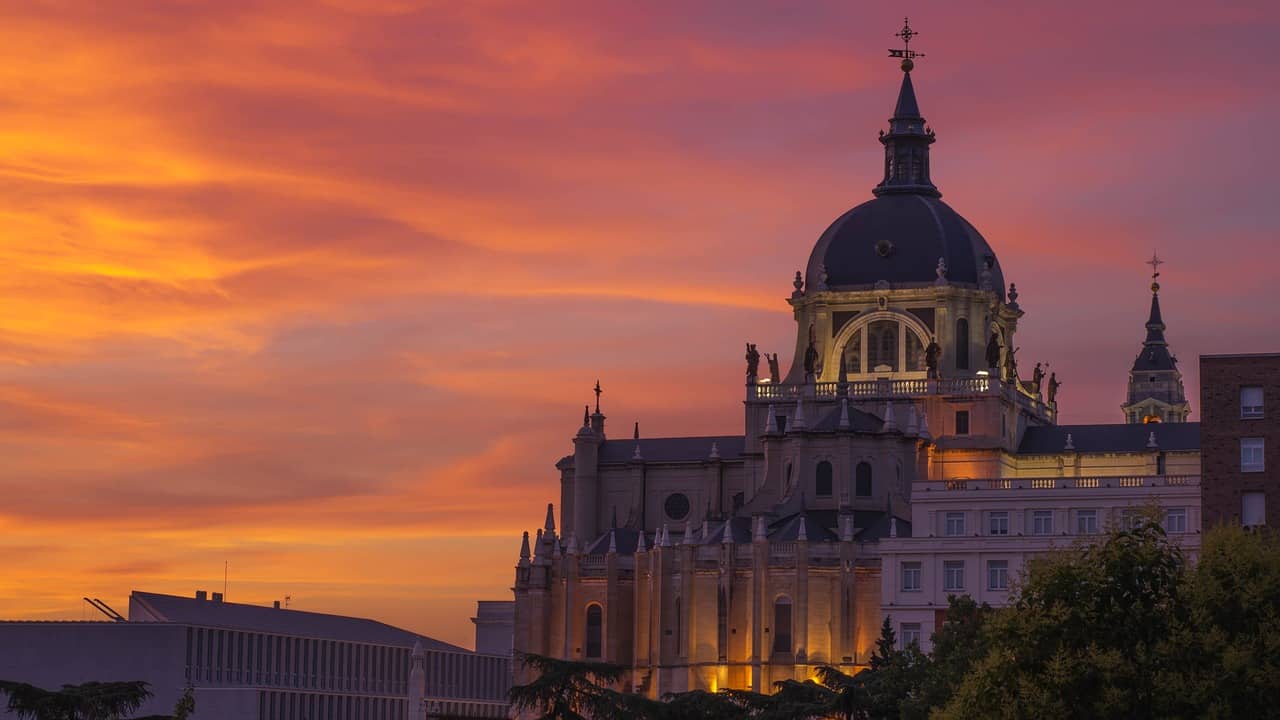 Visitors can easily explore Madrid's outdoors studded with world-class galleries, belle-époque mansions, stylish gastrobars, and designer boutiques without breaking a sweat.
Temperatures remain congenial at 20 degrees Celsius during March. The Royal Palace of Madrid, Plaza Mayor, Prado museum, El Retiro Park are some of the many of the city's attractions that merit a visit.
3) Cape Town, South Africa
It is autumn in the Mother City of Cape Town from March until May and the temperatures are mild (around 26 degrees Celsius) and the weather is pleasant. There might be an odd rain shower and the days are noticeably shorter, but still, the weather is by and large worthy of a day on the mountain or beach.
It's also the shoulder season of the city with fewer crowds, and lower prices. Fall in Cape Town also signifies the start of the annual wine harvest. Many of the wineries in and around Cape Town allow visitors to participate in the gathering and juicing of grapes, wine tastings, etc.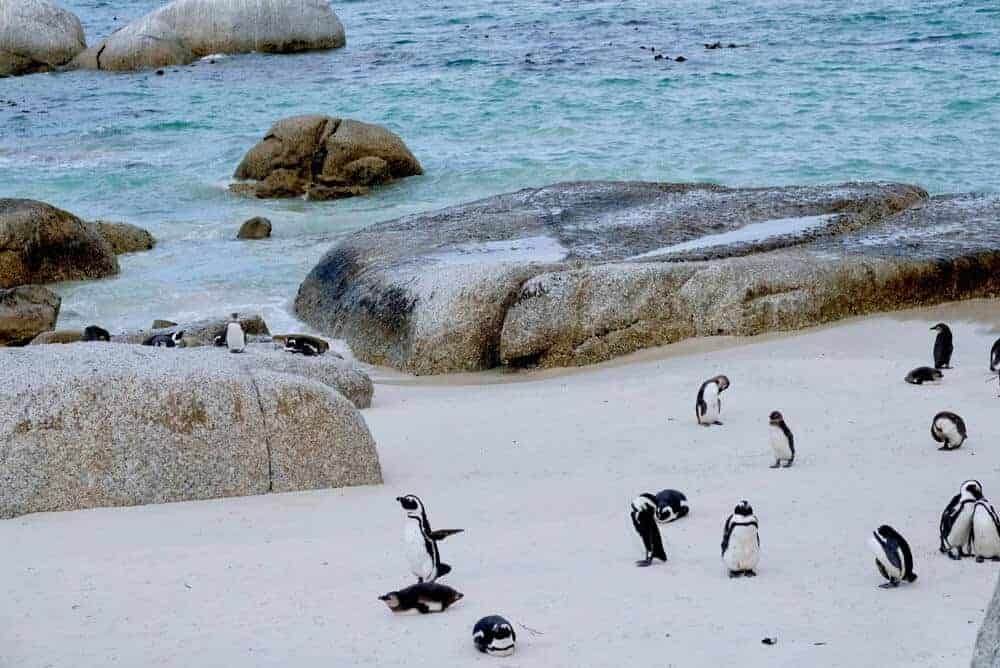 Noteworthy places to visit in the city include- Table mountain national park, Boulders' beach, Cape of Good Hope, Robben Island, Kirstenbosch national botanical gardens and the Victoria and Alfred waterfront.
March is also the month of many festivals and carnivals in Cape Town as- The Cape Town Carnival (21sy March 2020) and Cape Town International Jazz festival (27th – 28th March 2020). This vibrant joyous festive spirit of the city during March is sure infectious and makes for a memorable travel visit here.
4) Rome, Italy
The eternal city of Rome is good to visit year-round depending on what you're looking to experience in the capital. The shoulder season of March and April, however, offers the best of the worlds with the spring just setting in, balmy temperatures and crowds yet not reaching their peak.
Rainfall drops significantly, to 68 mm over 13 days, and there's quite a bit more sun too. Days get longer; though the weather can go either way in March from being quite pleasant one moment to chilly and drizzly the next. So dressing in layers will be your best bet.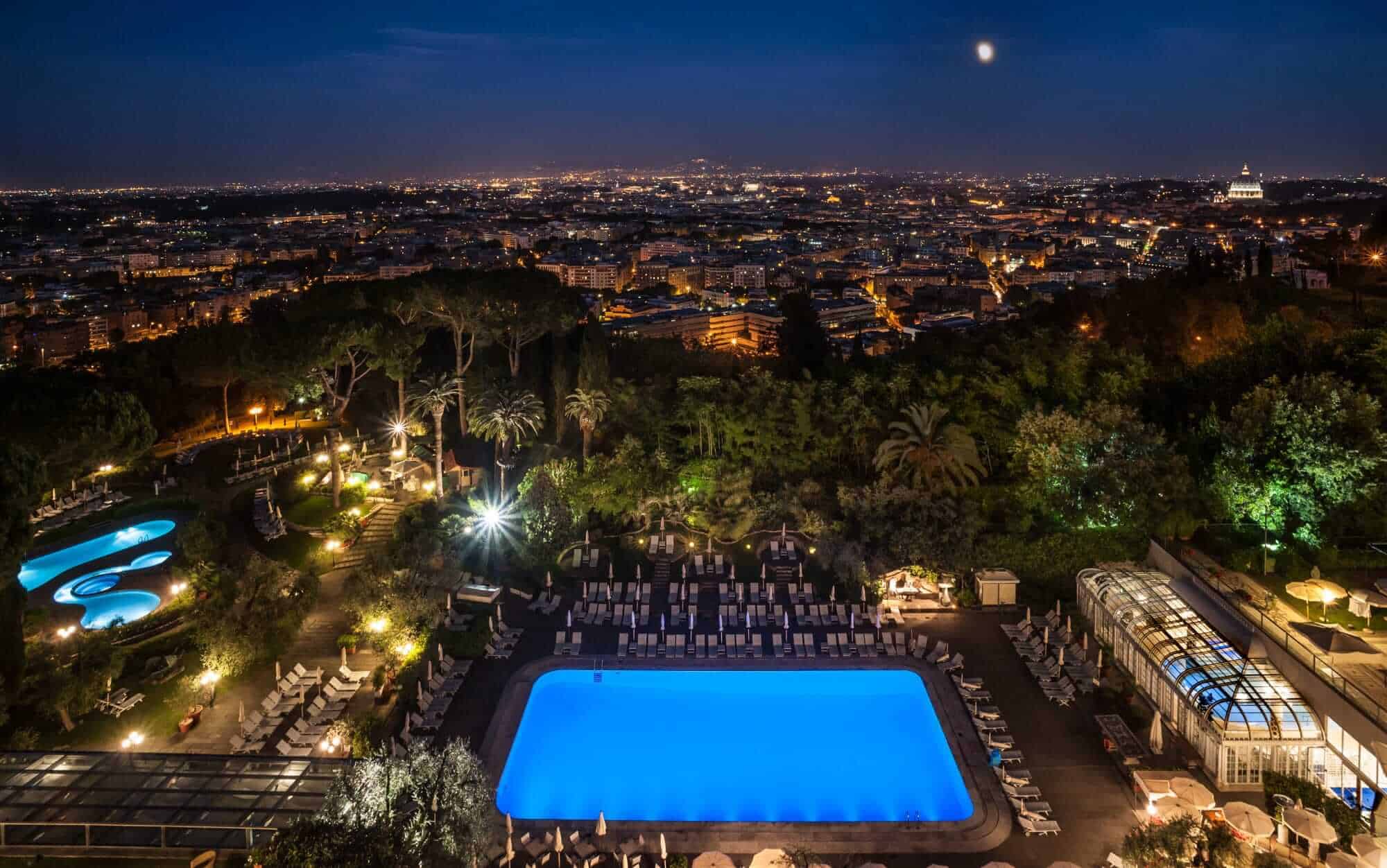 Rome is a vision in March with the blooming of bright red poppies, deep purple wisterias, and the lovely pink azaleas. One can literally get the whiff of spring in the air.
Plus most attractions will have a smaller hoard of crowds letting you have a better view and feel of the city. Must visits include- the Colosseum, Roman Forum and Palatine hill, Trevi fountain, St. Peter's Basilica and Sistine Chapel, Borghese Gallery, Roman catacombs and much more.
March also witnesses commemoration of historic events such as Julius Caesar's death and St. Patrick's day to contemporary events such as Festa Della Donna and the Rome marathon.
5) Koh Samui, Thailand
Ko Samui is Thailand's second-largest island lying in the Gulf of Thailand. It is famed for its palm-fringed beaches, coconut groves and dense, mountainous rainforest with a splatter of luxury resorts and posh spas.
March sees great weather, little rain, and lots of sun here. Beach weather is fantastic since February and March are the driest and sunniest months in Koh Samui.
Kayaking trips to Angthong Marine Park will be the highlight of your travel here. Day trips to Koh Tao (Turtle Island) for scuba diving are also popular.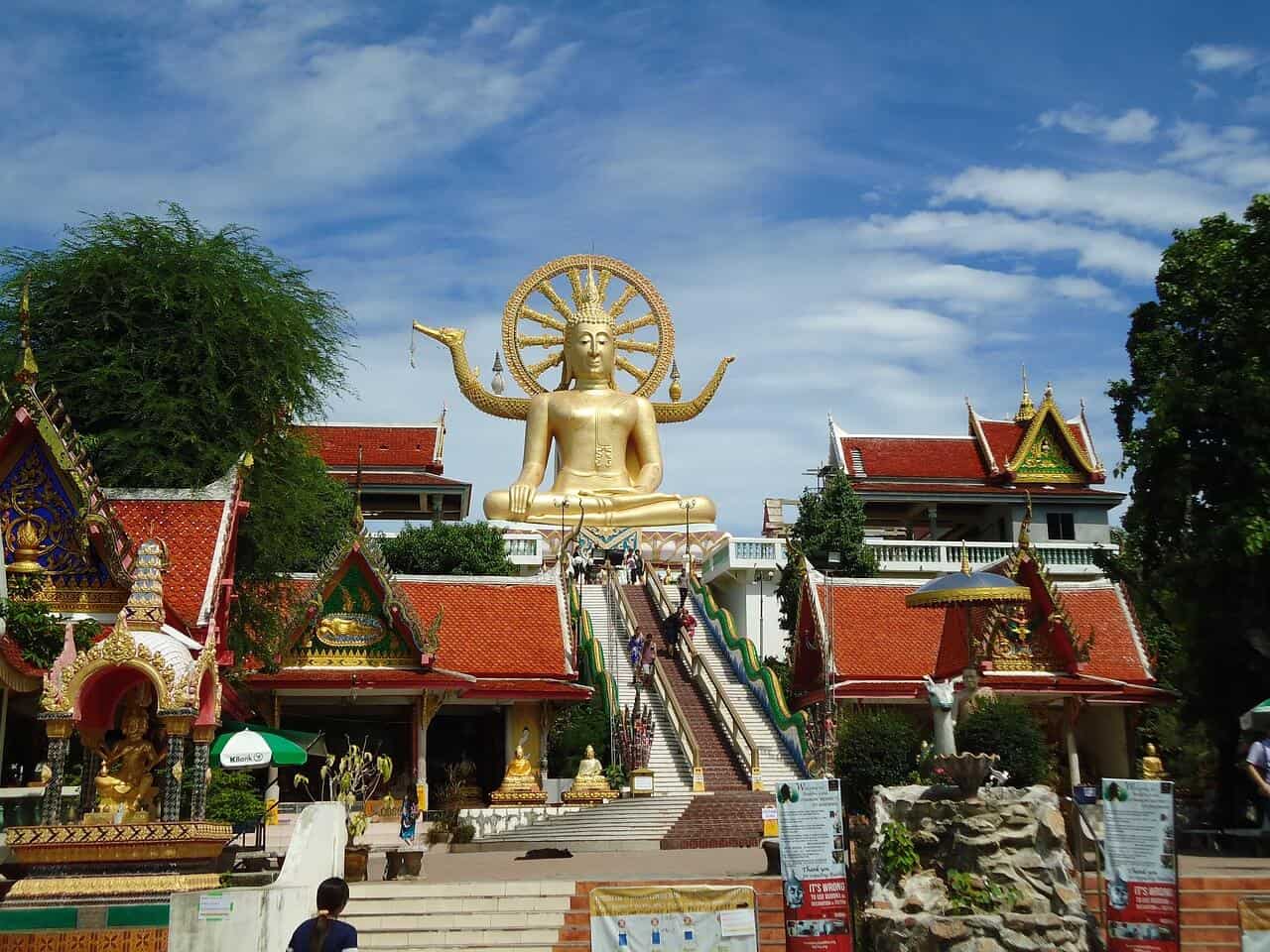 The best time for diving on Koh Tao is March through May. These are also the best months to see huge whalesharks here.
Visitors can also visit the famous Big Buddha shrine on the northern coast of Koh Samui. It is probably Samui's most well-known landmark since the 12-meter high golden Buddha can be spotted several kilometers away.
Other noteworthy attractions include- natural geological formations of rocks at Lamai beach (Hin Ta and Hin Yai rocks), Na Muang waterfalls, the secret Buddha garden, and Chaweng beach.
6) Tokyo, Japan
Japan's busy capital is the perfect blend of the ultramodern and the traditional hosting everything from neon-lit skyscrapers, museums and cutting edge art to historic temples, shrines, and Imperial Palace.
March in Tokyo offers nearly perfect weather conditions for sightseeing, outdoor activities, and explorations with none of the heavy rains (expect intermittent showers) and high temperatures of summer. Parks and gardens are also at their best during this time.
Plus onset of Spring in March brings the beautiful Sakura season, a time when the cherry blossoms are in bloom and float in the air like snowflakes, which seems nothing short of a dreamy fairytale. The sun doesn't go down until around 6 pm so you'll have enough time to enjoy the day time activities.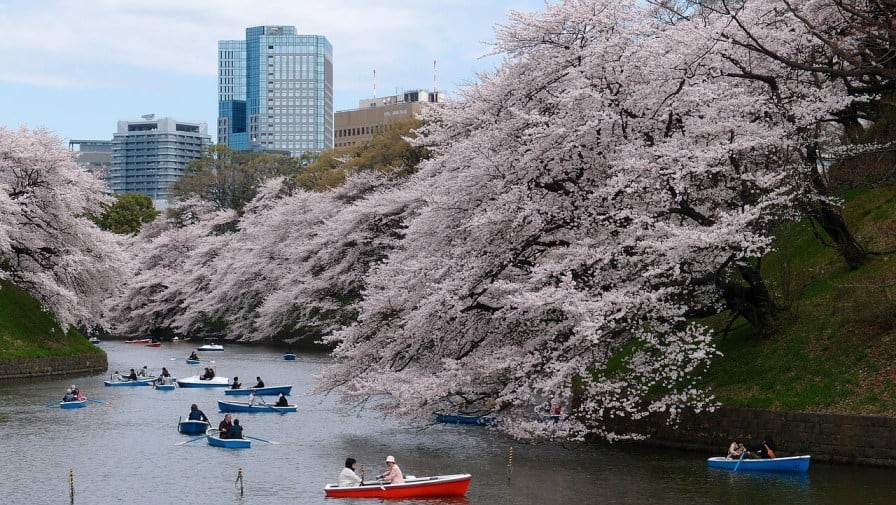 Guests can visit the Tokyo Skytree observation decks, Tokyo national museum, Sensoji temple, Meiji shrine, Rikugien garden, Imperial palace, and Asakusa district along with many other attractions.
Various events as Dharma doll fair, fire walking festival, St. Patrick's day celebrations and Rikugien Garden Illumination also take place in the month of March.
Do not miss the cherry blossom bloom if you are in Tokyo during spring. According to Cherry blossom forecast for the year 2020, the bloom is expected to start around 18th March 2020 in Tokyo and peak around 26th March 2020. The best places to view Sakura/hanami in the capital are- Shinjuku Gyoen gardens and Ueno Park.
7) Nevis, Saint Kitts and Nevis
The twin islands of Saint Kitts and Nevis make up this eastern Caribbean nation forming part of the inner arc of the Leeward Islands chain of the West Indies.
Nevis is the smaller of the 2 islands known for its tranquillity and sandy beaches, including palm-fringed Pinney's beach and sheltered Oualie beach. Swimming, diving, snorkeling relaxing can all be done here.
For adventure seekers, scaling to the summit of 3,232-foot Nevis Peak, a dormant volcano sheathed in a blanket of puffy clouds, will be quite thrilling and rewarding.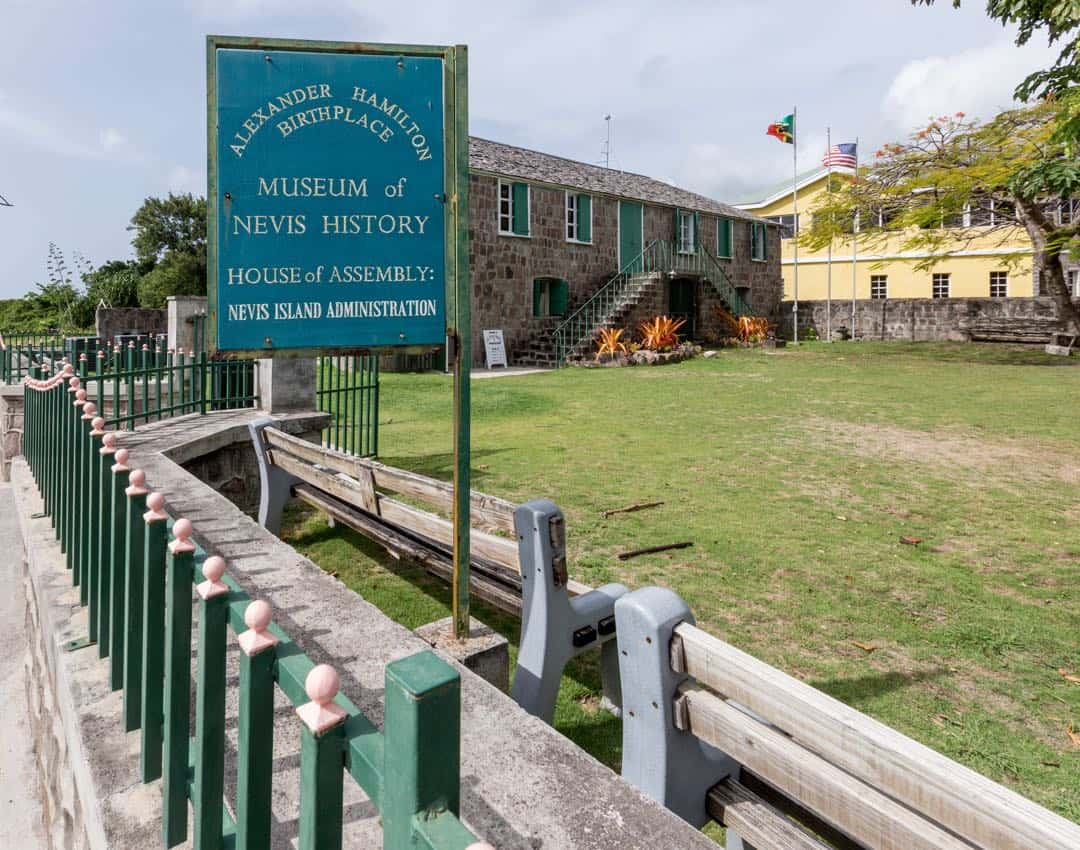 Region's natural volcanic hot springs have been an attraction since the 18th century.
The island's natural beauty has much to offer from the Botanical gardens of Nevis to secluded beaches with rich thriving underwater life.
Nevis is also the birthplace of Alexander Hamilton who spent his early years in a home set on Charlestown Harbor. The property now is under the Museum of Nevis History.
Please note that December to April is high season for travel in Nevis given the amiable temperatures hitting about 75 degrees F each day, with little chance of rain. So make reservations well in advance, if you plan to visit during these times.
8) New Orleans, USA
New Orleans is a city in Louisiana on the Mississippi River, near the Gulf of Mexico. The Big Easy is known for its round-the-clock nightlife, buzzing live-music scene. The spicy, singular cuisine reflects its history as a melting pot of French, African and American cultures.
March sees sunny spring-like temperatures with an occasional spotty spell of rains. Weather generally remains agreeable throughout the month of March for outdoor activities. As many festivals happen around the city, and the landscape comes into full bloom.
Visitors can head out and walk the local neighborhoods or visit some of the historic mansions like Longue Vue House and Gardens.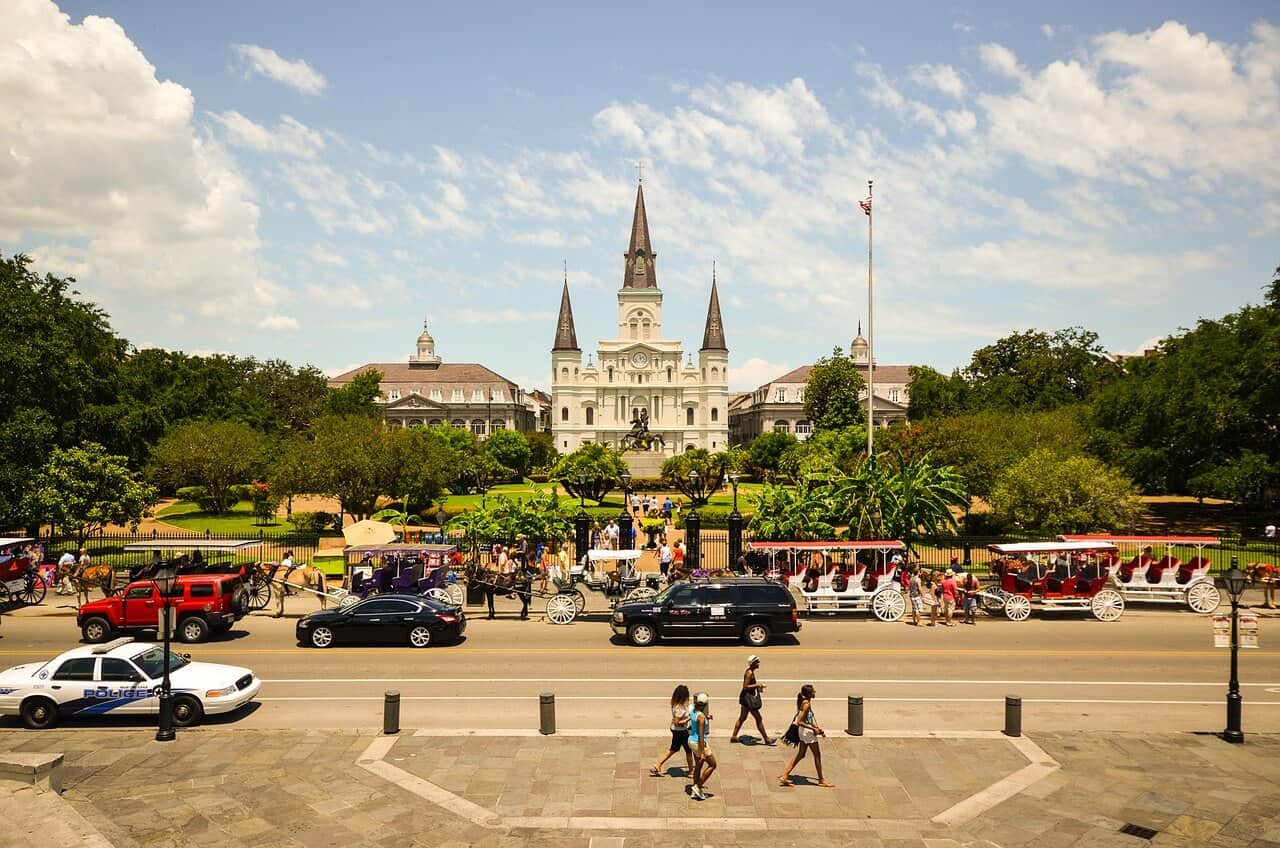 Another way to enjoy New Orleans in the spring is to take a guided kayak trip along Bayou St. John, where you can witness local wildlife and the historic Magnolia Bridge.
Downtown concerts take place at Lafayette Square featuring musical acts that change weekly from March through May.
Of course, highlight and king of festive celebrations is 'Mardi Gras'. The late-winter carnival takes the city by storm in months of February or March. It is famed worldwide for raucous costumed parades and street parties.
The Tennessee Williams Literary Festival happening in March pays homage to the American poet who made New Orleans his home. The fest features literature readings by actors, playwrights and poets who submit their original pieces of work.
9) Havelock Islands/Swaraj Dweep, Andamans, India
This remote island is part of Ritchie's Archipelago, in India's the Andaman Islands. It's known for its picturesque white-sand beaches, rich coral reefs, and lush green forest.
Located about 39 km north-east of Port Blair-the capital of Andaman and Nicobar islands, Swaraj islands lie at the junction of Bay of Bengal, the Indian Ocean, and the Indian ocean.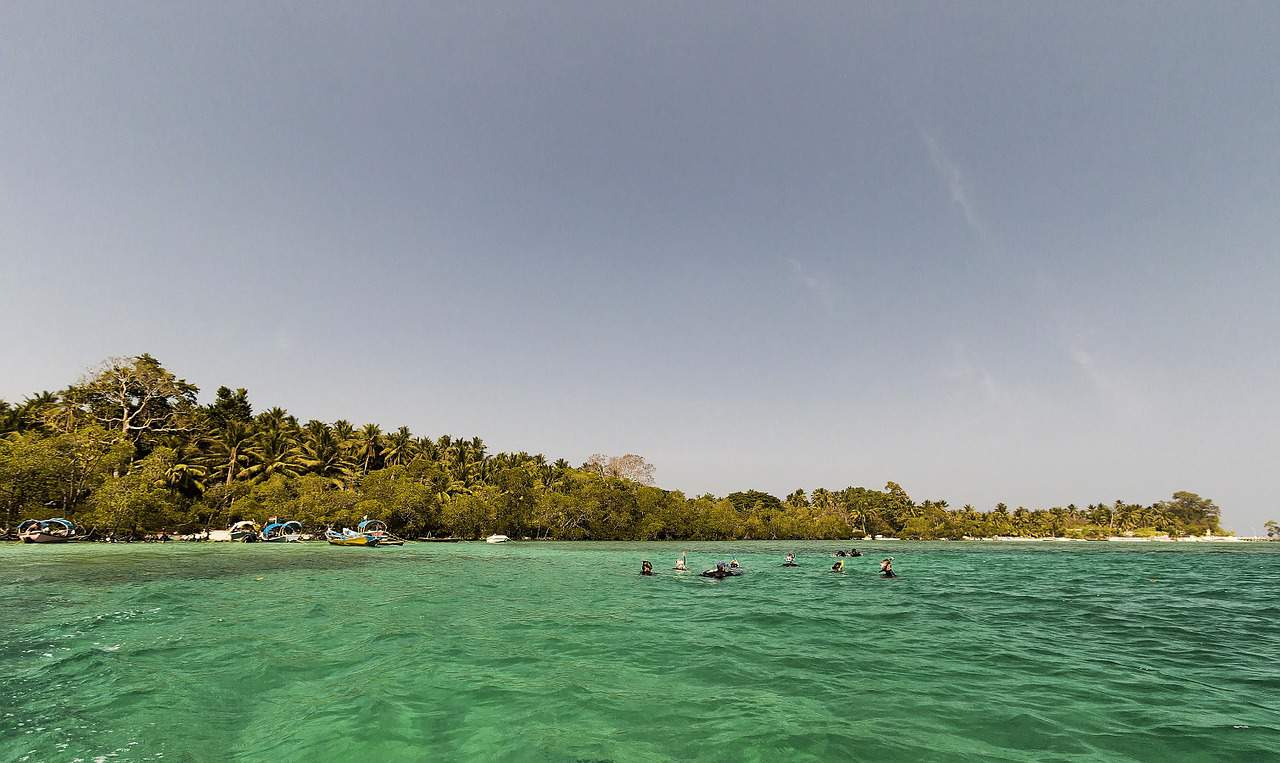 Guests can visit Vijaynagar beach, Radhanagar beach, Elephant beach, Sitapur and Kalapather beach. View the hauntingly beautiful corals, scuba dive, and witness the magnificent sunsets and sunrises.
In March very light and calm ocean breezes with the smooth sea, and near-perfect visibility is present on the island, making it one of the must-visit places during this time.
10) Doha, Qatar
Winter season from December to April is the best to visit the Gulf country of Qatar as during this time the temperature is pleasant for sightseeing here. The temperatures are still milder in March with cool evenings. The average amount of rain observed during March in Qatar is 19 mm with typically 2 rainy days.
The capital city of Doha is futuristic and offers travelers white houses and mosques, a coastline bordered by palm trees and gardens along with ultra-modern architecture.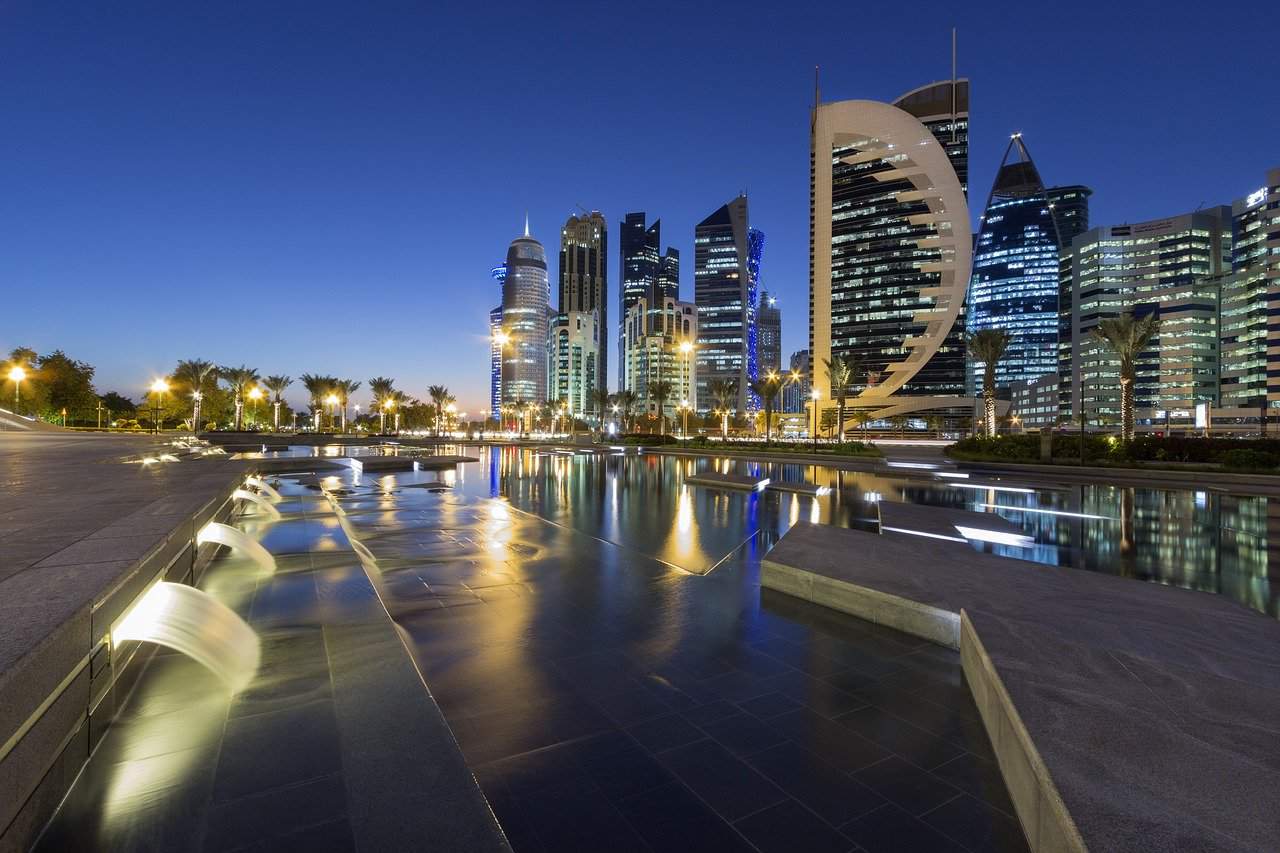 Take a stroll along the corniche, stroll through the parks or visit the various museums here as Museum of Islamic Art, Museum of Orientalists and Museum of Modern Art.
Do not miss a visit to the souk of the old town where you will find spices, embroidered clothes, carpets. On the modern city side, the set of artificial islands- the Pearl testifies, among other places, the wealth and opulence of this part of the city.
Desert treks and safaris (80% of the country lies in the desert parts) are available. Various water sports like sailing and diving (at the island of Shara'o) along with Kite surfing are also popular.
So are you ready to travel to these fascinating destinations? Do let us know your views in the comments below:)