Home » Uncategorized »
Travelling around Mongolia will often feel like being transported to a fabled land, untouched by your reality. And rightfully so! Tough yet breathtaking terrain spotted with vibrant glimpses of Mongolia's indigenous tribal culture sets it apart from every other travel experience in South East Asia. But making a time-bound itinerary of places to see here may prove difficult for that very reason.
To avoid cramming your travel plan unrealistically and coming out disappointed, it is vital to spend time on research. To make this task easier and help you find the best itinerary possible for a week-long journey around Mongolia, here is a list of the best places to see!
Reaching Here: The Trans Mongolian Railway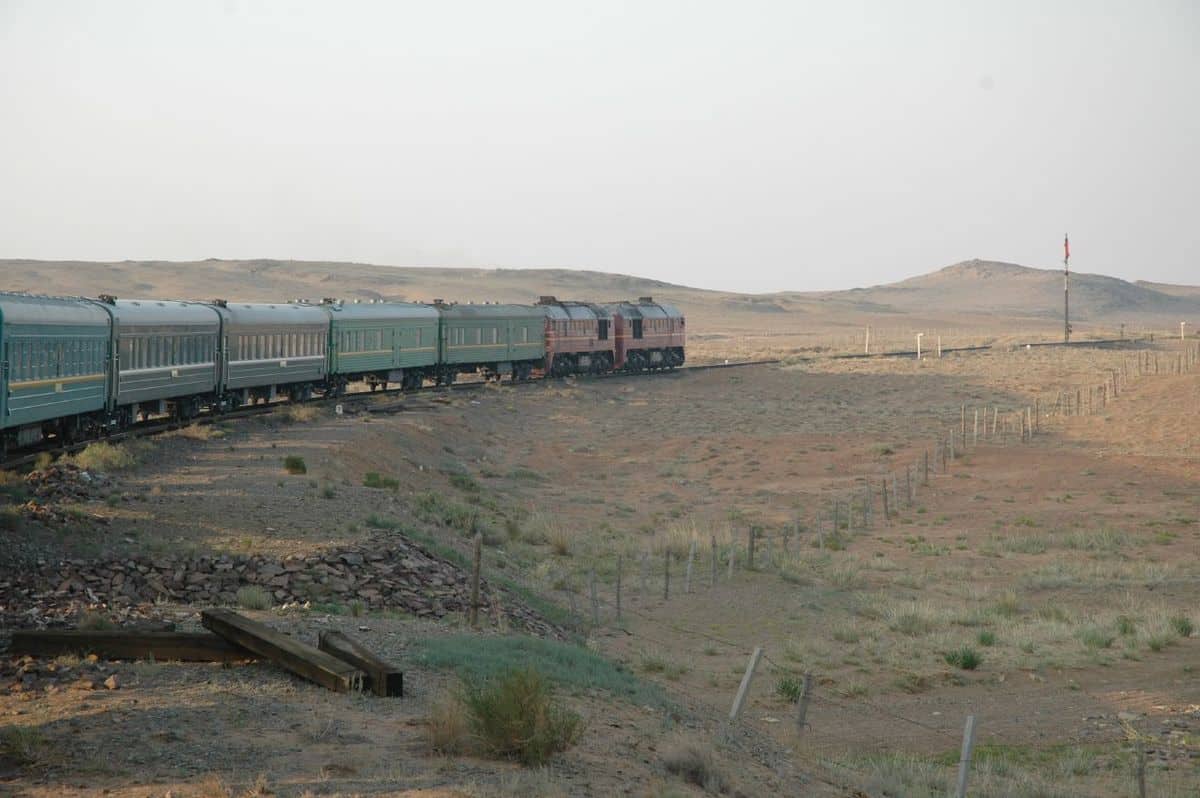 If you want a peek at the region's communist history, why not do it on the best-surviving remanent of Mongolia's Soviet past? The Trans Mongolian Railway forms part of the railway network between Russia and China and is the only railway carrier in Mongolia. The coaches are still run on Soviet-era technology and follow the Russian model of dividing them into classes based on comfort and quality. Since the prices are cheap (at least compared to those in Russia or China), opt for Tasalgaat class, which is the only with closed compartments and only 4 berths per compartment.
Booking tickets can be a bit confusing as there are many service providers. You can find all the basic information regarding the average prices and amenities available here.
Day 1: Ulaanbaatar
No matter where in the world you travel from, Ulaanbaatar will be your base camp. On the day you reach, take time to go around the city and visit the various memorials, like the giant Genghis Khan statue in Sukhbaatar square. You can also head to the National History Museum to learn about the history of the glorious country you are about to explore. Here are some more attractions in and around Ulaanbaatar that you must head to:
1. Zaisan Memorial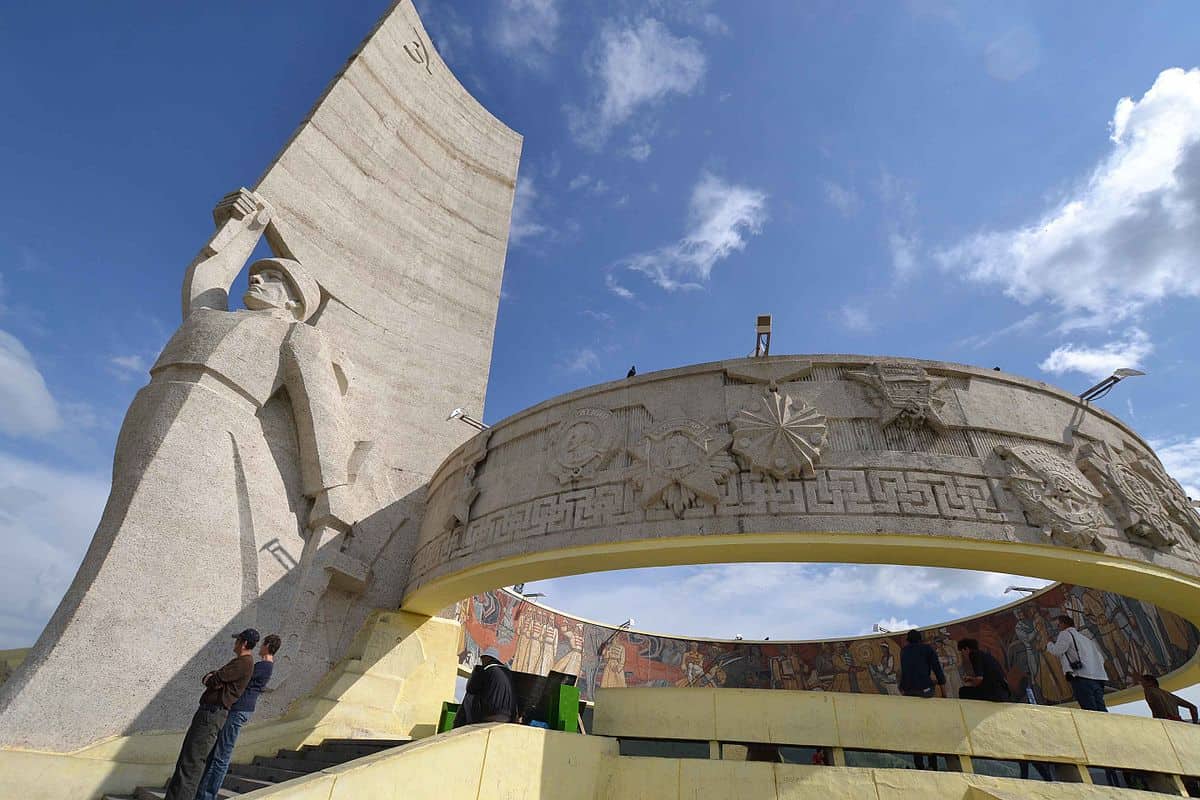 When in Ulaanbaatar, don't waste your time sitting around in your hostel dreaming of upcoming adventures. You can head over to the Zaisan Memorial, which is a unique relic of World War II built as a mark of solidarity between Mongolia and Russia. At the foot of the hill, you will also find a real Soviet-era army tank that makes for a great photo-op.
While entry is free, you will have to pay with sweat as the scenic summit of the memorial lies beyond 612 steps. So if you are up for the adventure, you can travel to the Zaisan Memorial:
On the No.7 bus:
Board the bus for 300 Tugriks (approx. USD 0.10) from the Mongolian Library, on Chingis Orgon road.
On a taxi: 
It will be more expensive to hire a private taxi. However, if you prefer uncramped and personalised travel, then this is for you. Ask for a reliable taxi service from your accommodation receptionist, your local guide or travel agent.
2. Orkhon waterfall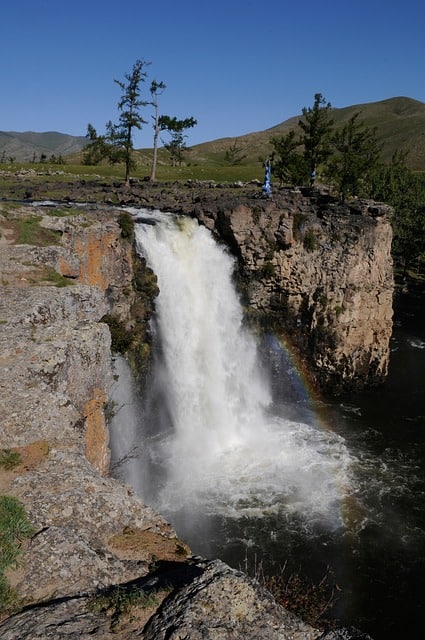 If you are visiting Mongolia in Late July and August, you will have the chance of visiting one of its most famous places to see, the Orkhon Waterfall, in all its glory. Its ecological significance has earned it the UNESCO World Heritage Site tag and the area is being conserved as a National Park. Here, you can sprawl your camping site, taking breathtaking pictures and also find a fishing nook.
However, the approach to this scenic spot is not the easiest. No direct roads go here. So, you will have to have to book a taxi and travel on one of these routes:
Directly from Ulaanbaatar
The most common route is on the road via Khujirt. This is an approx. 75 km drive, which can prove treacherous without an experienced driver. Therefore, it is advisable to hire a sturdy 4WD and a driver well-versed with the route.
From kharkhorin
This is the longer route on a rather rough patch. But the silver lining is that the beautiful Tuvkhun Monastery lies on the way. So you can stop for a sojourn and a blessing there before proceeding on your way.
Day 2-3: Around Ulaanbaatar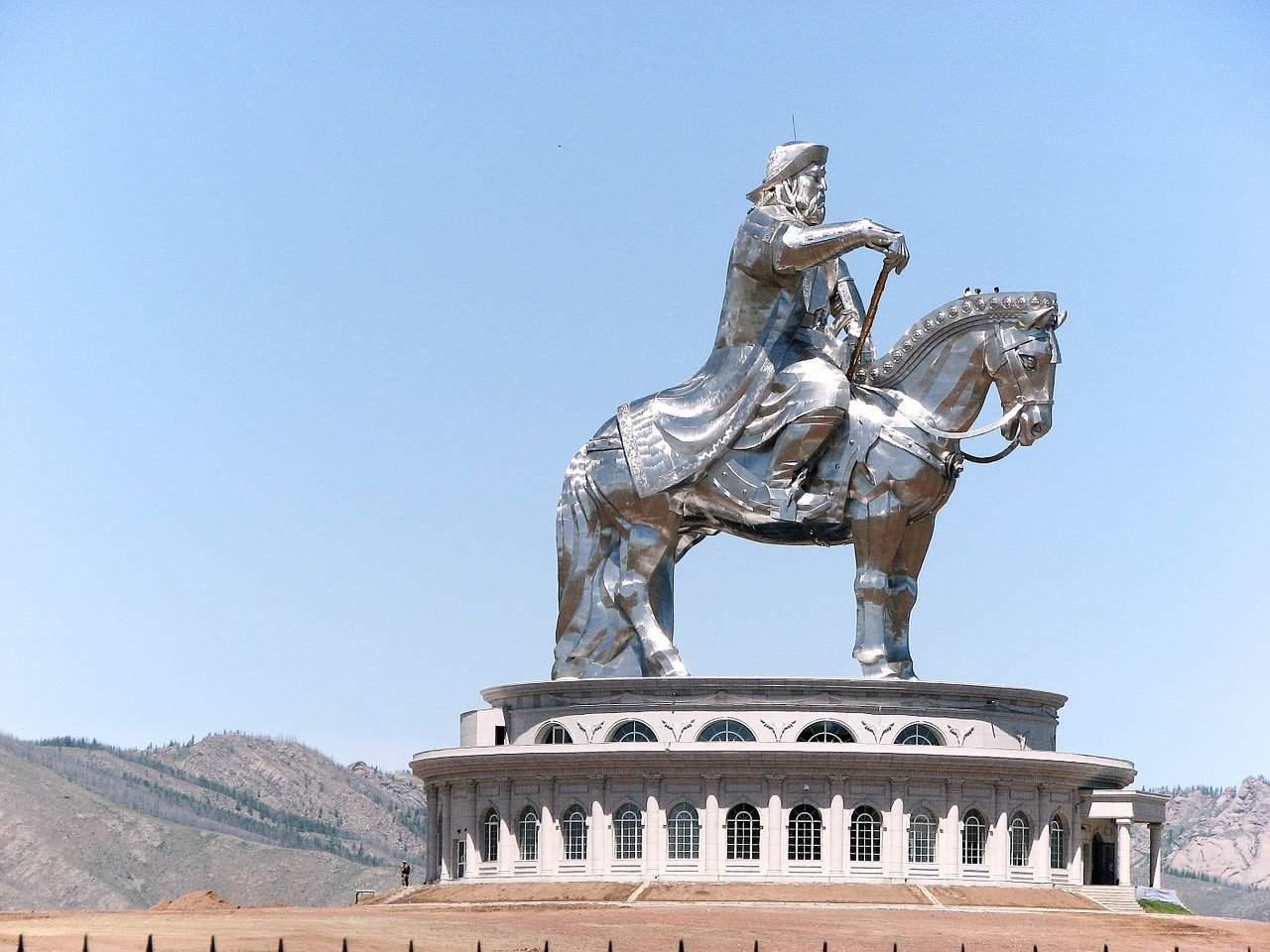 Head to the east of Ulaanbaatar, to Tsonjin Boldog to view the giant, gleaming stainless steel statue of Chenggis Khan on horseback. It makes for the quintessential postcard picture and is quite majestic to see in real life. From there, you can head to Gorkhi-Terelj National Park to check off another essential from your 'places to see' list. For this, you can book a guided tour, tag along with a local or go exploring by yourself (though the first one is advisable for first-timers). It is recommended that you spend at least two days here, hiking and camping in nature.
Tip: If you are travelling to Mongolia for the Naadam festival, do add extra days to your itinerary because at least three will be spent indulging in the festivities that go on in the capital city.
Day 4-6: Head to the Gobi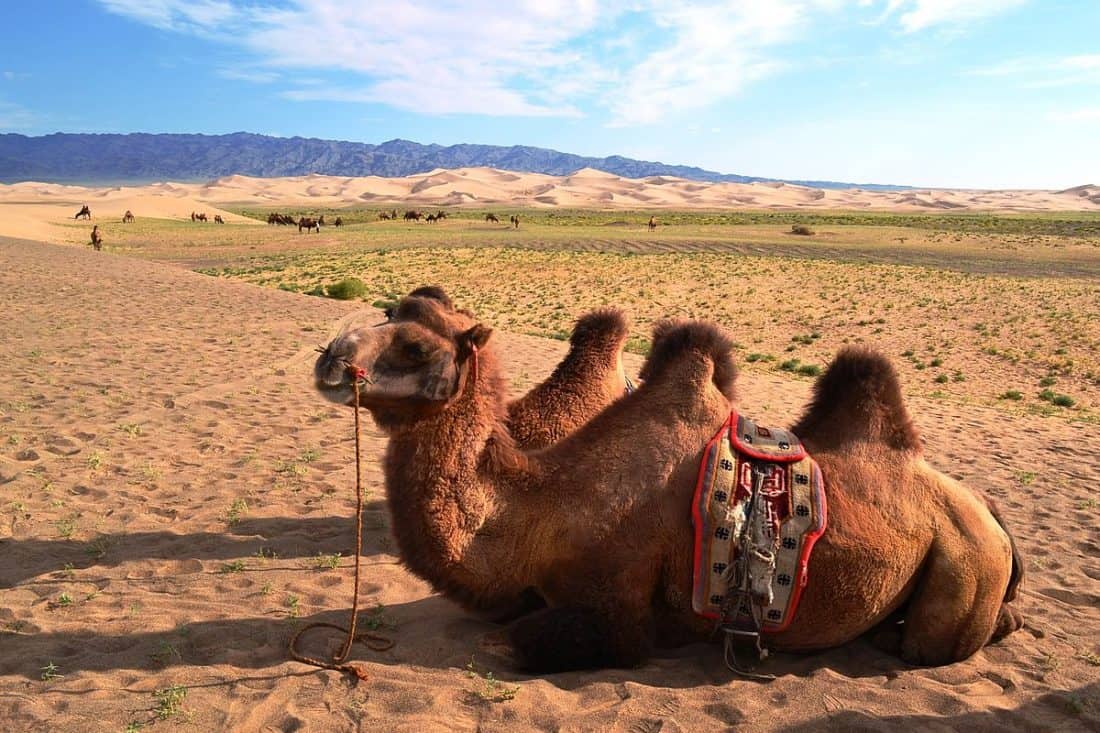 This is when the real adventure begins. The road to the Gobi will be long and bumpy, so strap in and prepare yourself. On your way, you will be greeted by some amazing land formations like Tsagaan Suvraga, which are rock forms that are called 'White Stupas' for their resemblance to the Buddhist structures. Sunset here is a breathtaking sight, so do factor that in. Conclude with a night of camping under the endless Mongolian sky that looks like a sea of stars. Since camping in Mongolia does not require special permits, you can pitch a tent in an open and safe space. But make sure you go prepared as you will not find supply stores for several kilometres.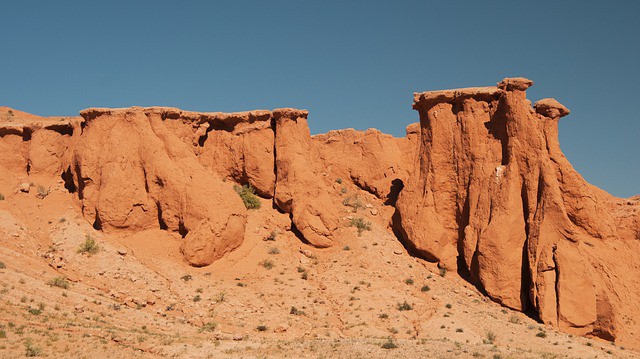 On the next day, you can go dinosaur spotting! Well, not the living ones. But if the chance of finding fossils of real, actual dinosaurs that once roamed our planet interests you, then a trip to Flaming Cliffs is a must. The area became well-known when the world's first intact dinosaur egg was found here. Since then, it has become a pilgrimage for Jurassic Park-enthusiasts. You can also hike up to the top of the cliffs to get a bird's eye view of the stunning Gobi landscape.
Another one of the unbelievable  places you can spot in the middle of this desert is glaciers! You read that right. Hike to Yol Valley to view glaciers, even in summers. The difficulty level of these hikes is moderate but not the easiest. So make sure you go prepared and preferably with a local.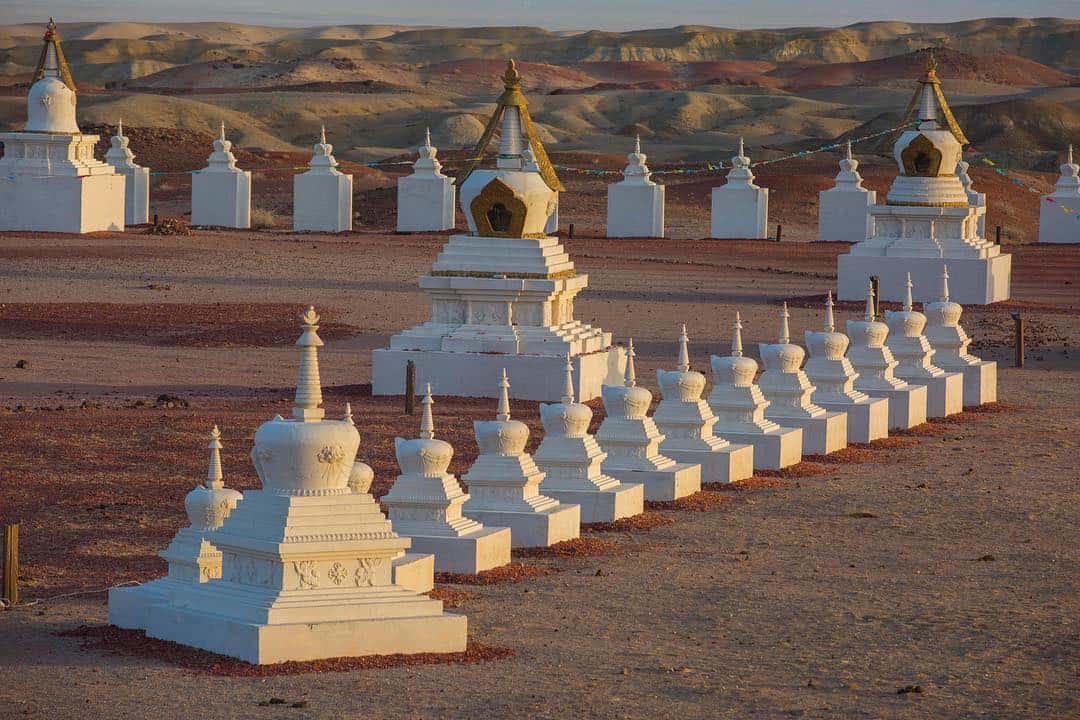 If you believe in spirituality, then a visit to the Khamriin Khiid Monastery should definitely be on your itinerary. Local Buddhists believe that all of the world's spiritual energy emanates from this place. The best time to go here is at dawn and soak in the energy of the place. Devotees also throw milk, rice and vodka on the temple monuments so you can carry these to participate.
Tip: If you are visiting in the winters, including the Gobi in your itinerary may not be the wisest choice, because most travel operators do not offer services then due to low footfall. So you may have to much pay higher prices for facilities.
Now Mongolia is a huge country that will need a lot of time to travel between places. If you are on a week-long trip, this will give you a wonderful glimpse of most wonderful places to see in the country. But if you have more time on your hands, you can head towards Central, Western or Eastern Mongolia. Here is a more detailed itinerary to help you out. You can add these 'must-do' experiences to your list to get the most out of Mongolia.
While it is not the most expensive country to travel to, it can still cost a pretty penny to get the most out of Mongolia. Here are some tips on how to plan a comfortable, safe and pocket-friendly trip to Mongolia.