Home » Travel Tips » 10 tips to save money and travel cheap in Germany
The western European country of Germany is amongst the most varied and charming places on the planet. Brimming with wondrous natural beauty landscapes of forests, rivers, mountain ranges, and the North Sea beaches along with a sleek touch of modernity, the place is truly travelers' dream true.
With a history spanning to over two millennia coupled with contemporary great big cities, Germany is where the medieval meets modernity. However, it is also one of the considerably expensive countries in Europe to visit.
A few tips enlisted here will help you to explore the place and its tourist attractions in a budget-friendly way. After all, a penny saved is a penny earned, right?!
So read on the following lowdown to travel cheap and save money on your travel in Germany, you won't regret it-we promise. Happy Travels!
1) Consider getting a tourist card or transit pass
If you are visiting Berlin, you might like to consider buying the Berlin Welcome Card. The card offers free public transport in Berlin, around 50% savings on major tourist attractions and a free city guidebook with a map. The all-inclusive tickets include the experience of select best sights without having to buy individual tickets, hop-on/hop-off bus tours as well as discounts at many theatres, restaurants, and shops.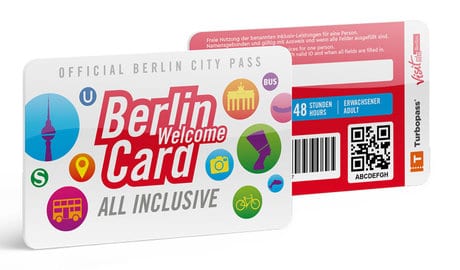 With Munich city tour card you can access unlimited travel on the city's public transportation with discounts on over 70 Munich attractions including museums, restaurants, and behind-the-scenes city tours.
Alternatively, you can also consider getting a regular BVG public transportation pass in Berlin to save up on your costs of getting around the city.
The German Rail pass offers four day's travel anywhere within the country as well as on a few select routes outside of Germany, such as Venice and Salzburg.
Plus vouchers and discounts for many tourist attractions in Germany are available. Buses are one of the cheapest options to travel around Germany or just about everywhere else in Europe.
Pro tips-
Book tickets for Germany's high-speed train- ICE well in advance to score best rates and sale fares (40-50% off saver ticket for booking at least a week in advance).
Exploring the prominent cities on bikes (Fahrrad) can be a cheap way to get around. At smaller shops in neighborhoods like Friedrichshain, Prenzlauerberg, or Kreuzberg, charging $7 or less for rentals.
2) Get off the beaten track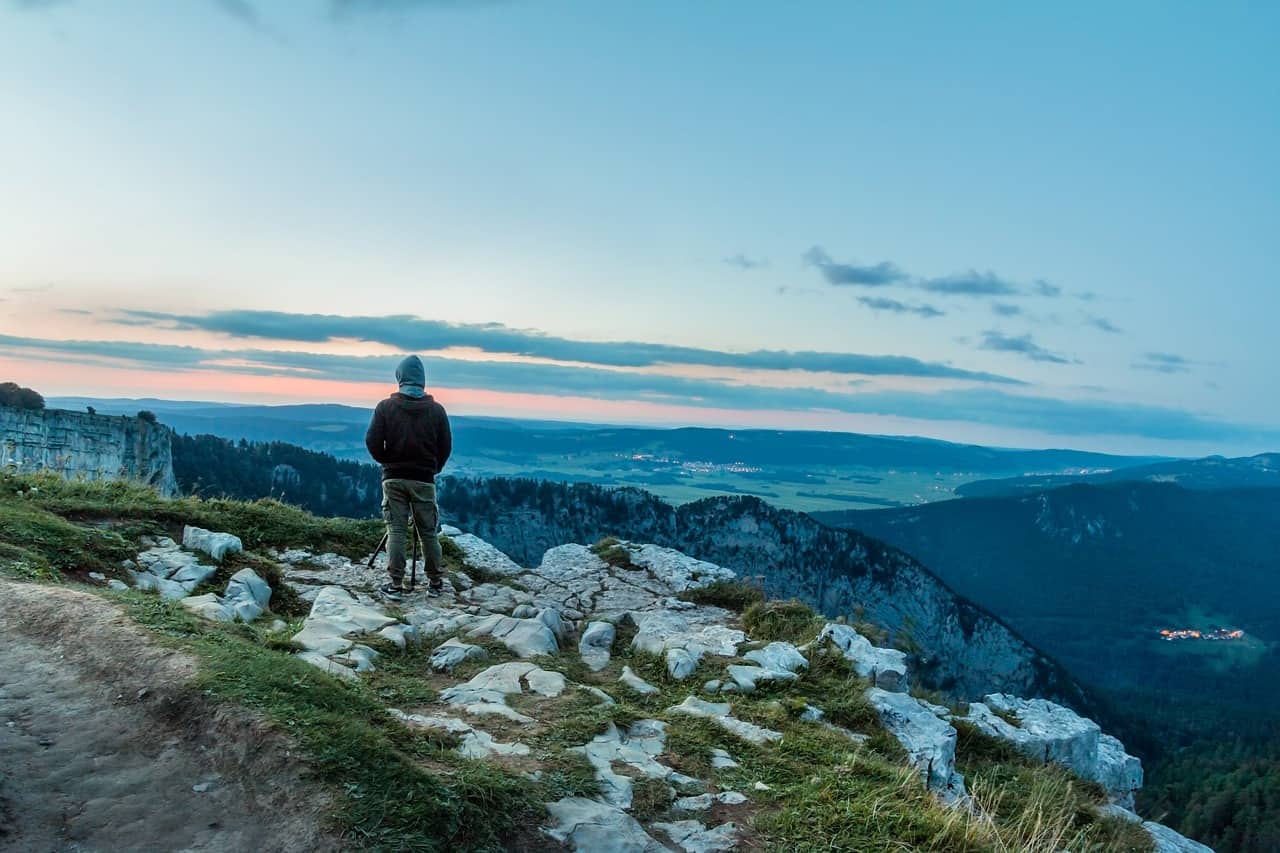 Sure you don't want to return home without visiting Munich. But if you look a little bit at former East Germany rather than the former West, you are likely to find much better deals.
For instance, Erfurt is every bit as peculiar as Heidelberg but much less pricey than the latter with the historic cities of Weimar and Jena nearby. Similarly, Berlin and Leipzig are both less expensive than Munich. And the art scene in Leipzig easily rivals that of the capital however it is much less pricey and laidback.
The same goes for Frankfurt which is home to many different restaurants, the great exhibition hall (one of the largest in the world), historical sights, museums, and other mentally-engrossing attractions. It's less expensive compared to other cities in Germany, and also provides a great airport hub to fly in and out of.
So while planning your itinerary take it a bit slow and get off the beaten tourist track. You will surely be able to save considerably.
Pro tip-
If visiting in the summers, holiday as the Germans do. Many natives head over to the North Sea and the Baltic sea during this time for summer vacations. You are likely to find good deals here on the coasts and islands (like Rügen) even in high season. Just be sure to book well in advance.
3) Some of the best things are free- so take advantage
Some of the tourist attractions as museums and parks are free to access on certain days in the country.
Nearly 50 museums and historical sights in Berlin as the Allied Museum, Berlin wall memorial, Daimler art collection and Holocaust memorial ($3-4), do not charge an entry fee. There's also plenty of free music in the prominent big cities as in the capital and Munich.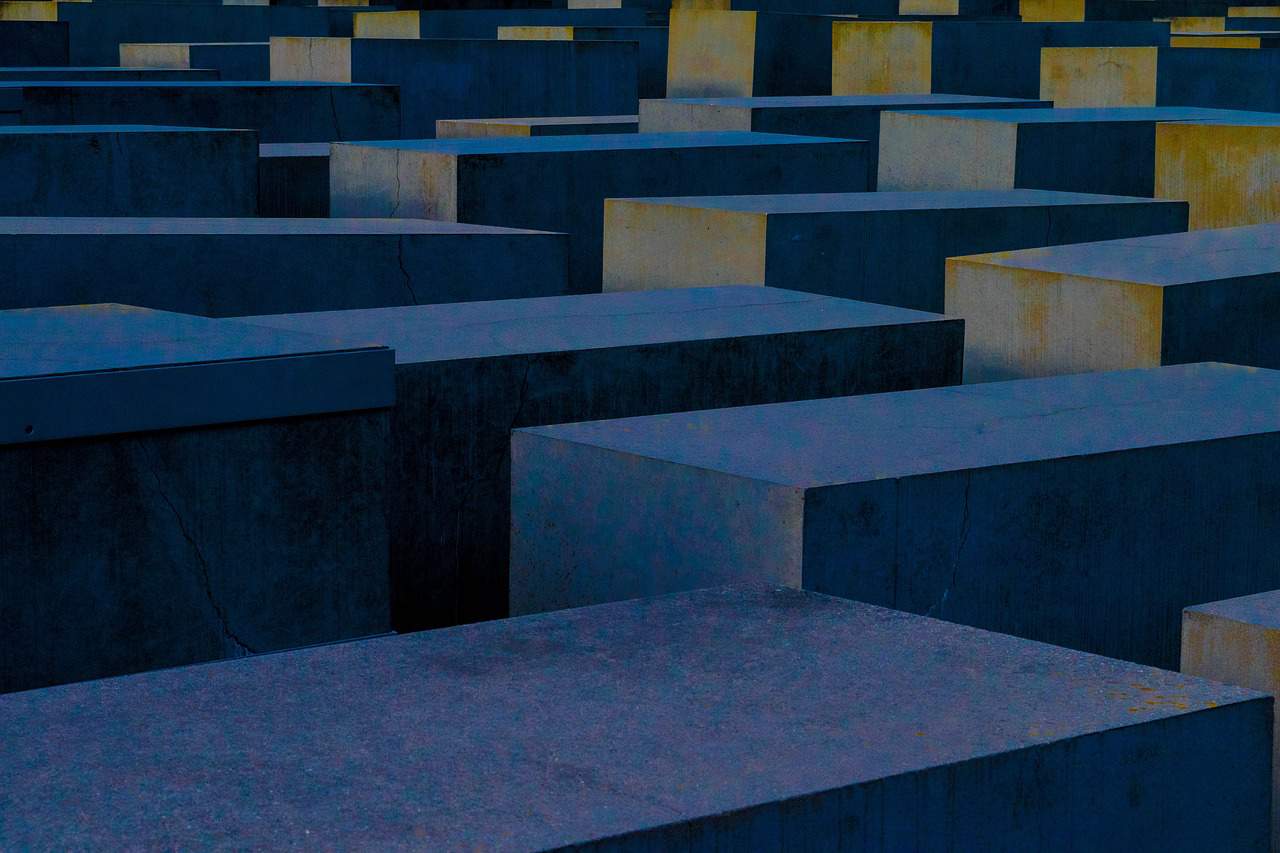 In Munich, the free activities to indulge in include- a visit to Church of our lady (with tallest towers in the city, one is open to climb), the English gardens, Hirschgarten (deer park and largest outdoor beer garden in the world, good for a family outing) and the gardens, ponds of Nymphenburg palace (entrance inside palace is $13).
Also make sure to ask around at the tourist information center for free activities, free (or discounted) museum admissions, and free walking tours in your vicinity.
Pro tips-
If you are a museum buff and plan to save on admission fees in a major way, consider buying a Museum pass which grants free admission to 30 museums and exhibitions over three consecutive days in that particular city and to the Museum Island.
If you are planning on exploring the outdoor region, like the Black Forest or Berchtesgaden National Park, consider hiking by yourself instead of as a guided group. It will be much inexpensive.
4) Make use of the free Wi-fi
You can get online for free and make use of the free Wi-fi. Many cafes and renowned chains like McDonald's and Starbucks offer free Wi-Fi in Germany, as do the various municipal buildings, libraries, parks, and some museums.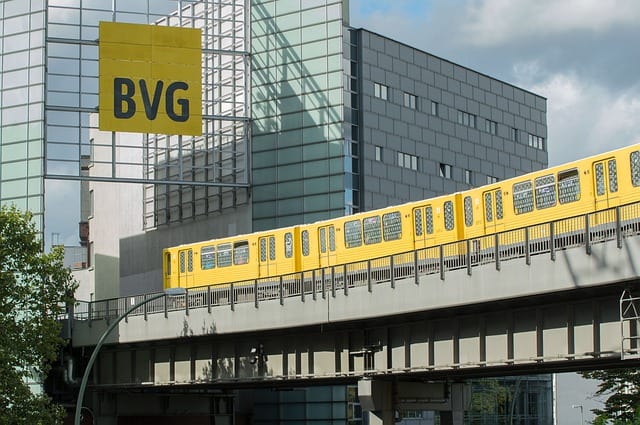 The BVG, Berlin's public transportation system also offers free Wi-Fi at around 76 stations of the city and the bus lines 200 and 204. Stop by the tourist information center when you arrive and enquire about free Wi-Fi hotspots in town.
5) Travel during the shoulder season
To save on some precious money, it is a good idea to travel to Germany in the shoulder season (a decent compromise on high and low seasons). The shoulder season for the country is between April through mid-June and then again in the first half of September until mid- to late-October. The weather is still usually pleasant during these times.
Though the spring weather of April can be a bit unpredictable; the crowds wouldn't have arrived yet and you can easily score some discounted rates. Plus there are beautiful cherry blossoms to enjoy.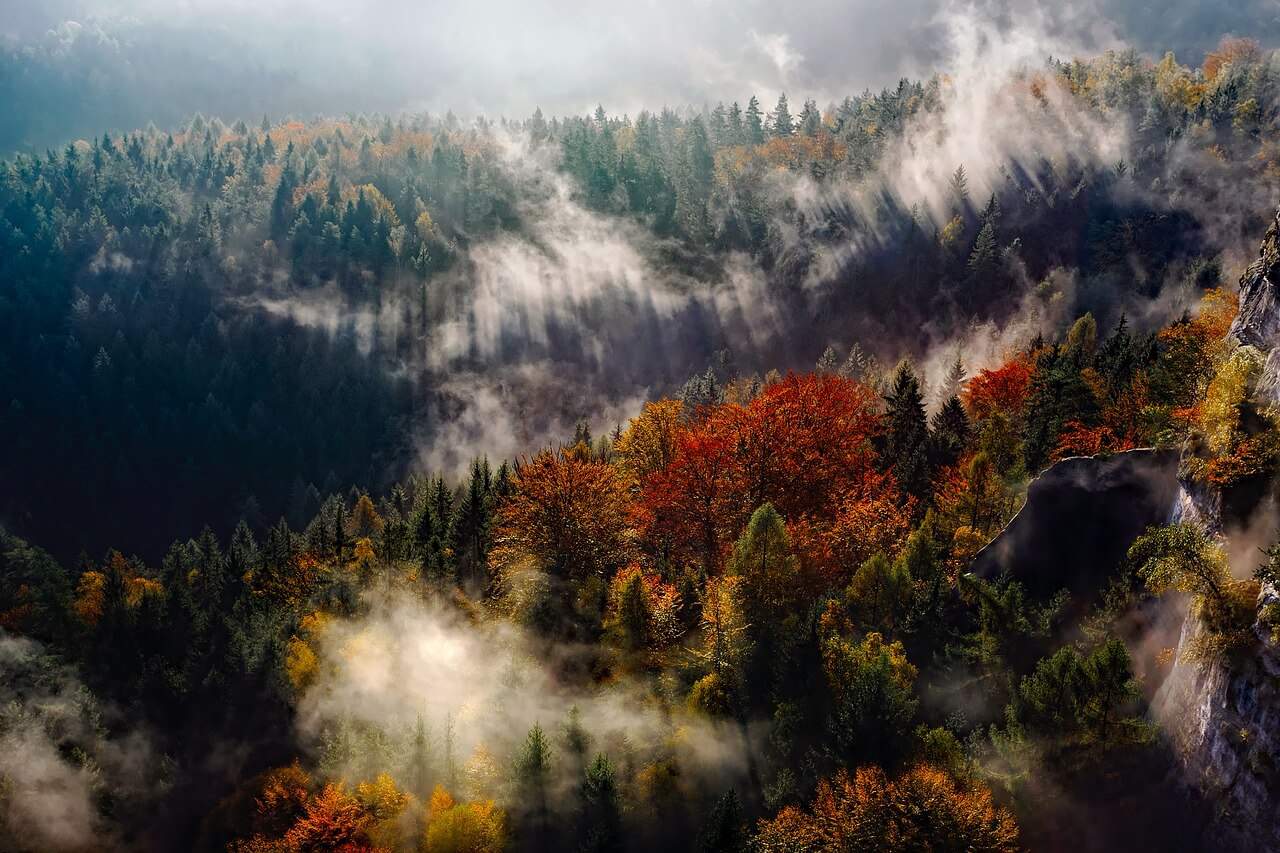 The first half of September sees warm weather and diminishing crowds. While the second half of October usually offers a tolerable, though wetter weather along with brilliant autumn colors (visit Bavaria) and great deals on rooms and airfare.
Alternatively traveling during the low season of November through March can also be a good idea, since flying will be much cheaper and you will get to enjoy the famous Christmas markets and glühwein (mulled wine) in December. Then again last week of December and New Years' tend to pricey and full, so plan accordingly.
Pro tips-
Frankfurt and Berlin are typically less expensive to fly into from North America than other German cities. They also offer the best flight deals out there.
Consider low-cost airline options from the USA to Germany as Norwegian Airlines, WOW Air, Primera Air or Icelandair.
Try 'hubbing' it if you are flexible on your schedule and dates. That means flying first to any cheap European destination (for example, Dublin) and then catching a budget flight from there to Germany-for example, on Ryanair.  It would amount to some considerable savings.
6) Take free walking tours
Most big prominent cities in Germany have free walking tours. They are a cost-effective way to get around and see the city, learn about its history, and get your bearings at a new place.
Most hostels and many tour companies offer these excursions all around the country. There's a pay-what-you-like model along with some modestly priced tours (between $13-16) and self-guided ones as well. If you are opting for this, it is recommended to tip your guide at the end.
7) Eat at ethnic cheap food at street vendors
Berlin is hands down one of the cheapest destinations for food and drink in the country. A budget meal at various street vendors will cost you anything under 5 Euros.
Try the traditional and filling German specialties like Bratwurst, Kartoffelsalat (potato salad) or Currywurst, a hot pork sausage sliced and seasoned with curry sauce.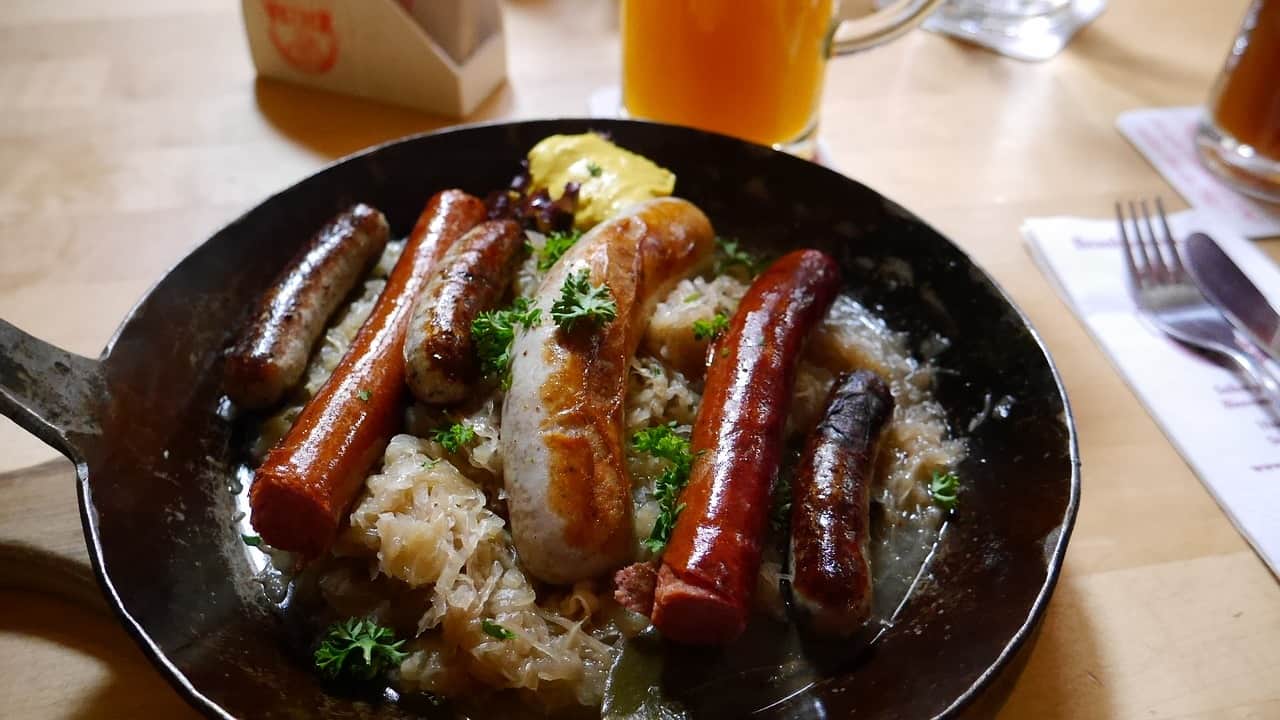 Not only are they delicious ways to experience the local culture, but they are also a surefire way of saving some money on food. Many vegan restaurants are also available aplenty in the country.
Another surprising thing is- ethnic food (Turkish and middle-eastern) in Germany is best and cheaper than traditional German cuisines. So don't think twice before filling yourself up with a hearty falafel, kebab, pide, Gözleme or a Lahmacun (Turkish pizza) for dinner.
Pro tips-
Go all out for lunch, not dinner. Many restaurants in the city center offer a 'business lunch' option or set menus, which buy you a lot of food for cheaper rates. Many sushi places (for example on- Oranienstrassein Kreuzberg) offer a happy hour deal until 5 pm.
Wash down your food with a beer that Germany is famous for world-over. It's always the least expensive alcoholic beverage on the menu.
Buy chips, bakery goods, beer, soft drinks and basics like water, fruit, picnic supplies, and toiletries at the nearest grocery stores or supermarket chains as Aldi and Lidl. It would cost a fraction of what you would pay at most snack bars or convenience stores.
8) Book no-frills cost-effective accommodations
Rental apartments, urban hostels (many offer inexpensive private rooms) homestays with the locals, Couchsurfing are great alternatives to hotels, coming at a fraction of the cost.
Many lodging options are provided by varied facilities in Germany, including well-known brands such as Airbnb, VRBO, FlipKey, Wimdu, and HomeAway.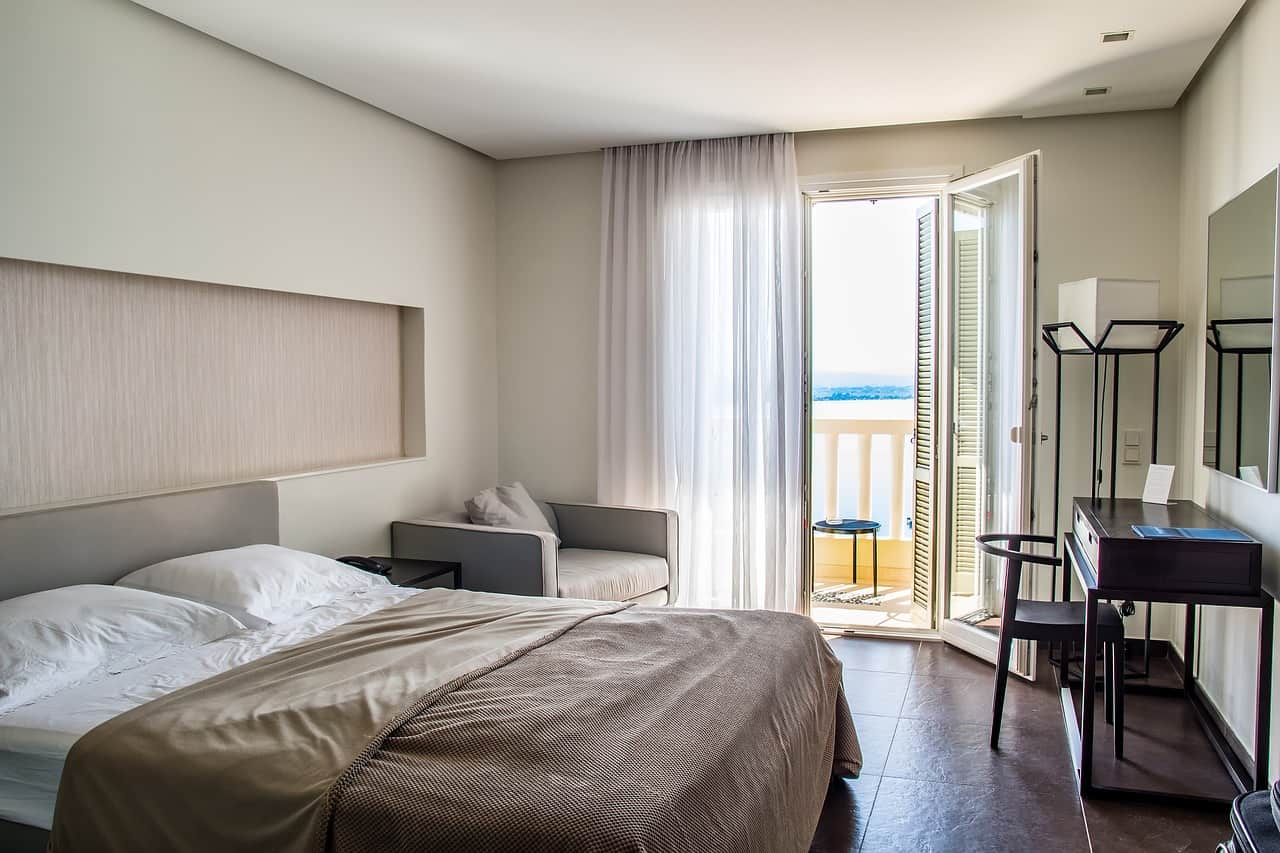 If you are flexible with your schedule and stay options, you can gamble a bit and find great deals at the very last minute. These last minute-bookings especially roll well during the shoulder or low season or for off-the-beaten-track destinations in the country.
Anyway, you will be spending most of your outdoors, so it makes sense to cut down on accommodation costs as much as you can, right?!
Pro tips-
Book very well in advance for popular hotels, since the best and most affordable accommodations options tend to go early.
If traveling in the peak/high season you will typically find cheaper accommodation farther from the city center. Travel in daily by bus or metro.
Kreuzberg in Berlin is home to several of the best inexpensive hostels and hotels.
9) Be careful of the cellphone use charges
If you don't want to end racking up massive roaming charges while abroad- ask about options with your mobile provider prior to departure.
Consider buying a SIM card if you have an unlocked smartphone handy (if you don't you can purchase one cheaply in Germany or before you leave). Calls, emails, and the web will be very much cheaper.
Alternatively, you can get a special international package to avoid surprises and be sure to set up your phone to avoid data drains.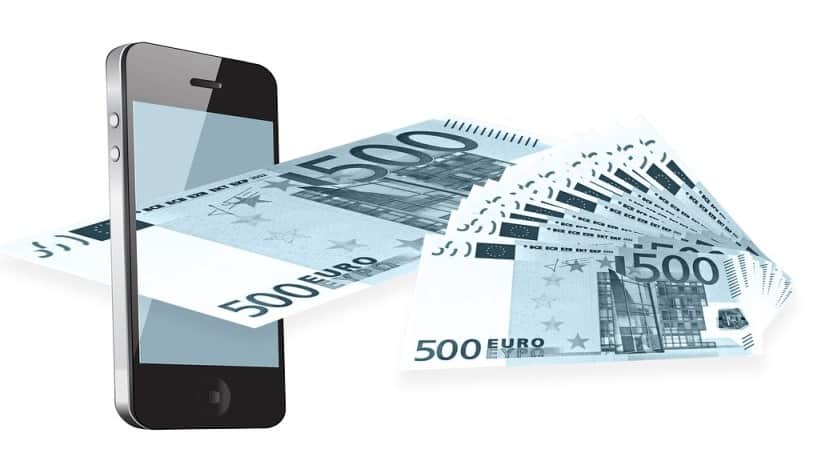 Pro tip-
With a German SIM card, you will not save on costs but it will also be useful for carpooling, hitch-hiking and making use of that free wi-fi.
10) Look out for the Aktionstage
Aktionstage literally translates into the 'Action days'. These are the occasions that feature a host of discounts, across a wide range of activities in Germany.
For instance, May 19 is International Museum Day, and museums across Germany open their doors for free in classic Aktionstage way. So keep a tab on such days while you are visiting.
Did you find these tips useful?! If you have any of your own to add let us know in the comments below:) We would be delighted to hear you:)