Home » France »
France is one of the most visited countries in the world. Every year, millions of tourists flock to cities like Paris, Bordeaux, and Lyon. Traveling to France for disabled people can be discouraging since many places are not as adapted as we would wish. Planning is key for disabled travel. Before you travel research for specific places you can go and how you can get there.
We made a guide for disabled people traveling to France. Read it and start planning your international adventure!
Getting to France
Wheelchair travel is easier when you plan beforehand
Flights
Since 2008, France and all the EU countries (also Norway, Iceland, and Switzerland) have a regulation concerning the rights of people with a disability or reduced mobility traveling by air. It doesn't matter if you're an EU citizen, this regulation applies to disabled people using commercial flights in Europe. This regulation applies if you depart, transit through or arrive at an airport inside the EU.
This regulation basically means:
As a disabled person, you are allowed to have free assistance in airports in the EU. You have to indicate your requirements when booking, preferably. This assistance applies from a designated point of arrival to the seat of the plane
Carriers, agents or tour operators can't refuse to allow booking or boarding to disabled people when they have tickets and valid booking
You can also read here all about what can you in case of late departure, cancellation of a flight or denied boarding. These rules apply to any person.
Disabled people must inform the carrier of their requirements when they book or at least 2 days before departing. You'll have to fill the INCAD (Incapacitated Passengers Handling Advice) in some cases. The airline's doctor will use it to decide whether or not they can authorize your trip.
Airlines may suggest that disabled passengers travel with a person accompanying for their safety. Air France has a special service for disabled people called Saphir. You can contact them if you have any questions or requests. Click here to go to Saphir's website and get the right contact for your country.
You can also follow these general recommendations for your flight:
Airports
Most of France's busiest airports offer assistance to disabled passengers. To check specifics about each airport you can click on the following links:
In most of the airports, you'll be escorted through the Terminal buildings. That'll be from the arrival of your flight to the departure point of your means of transport or to your flight seat. If you're arriving at a French airport for just a connection, tell your airline how much time you'll need to make that process beforehand.
Accommodation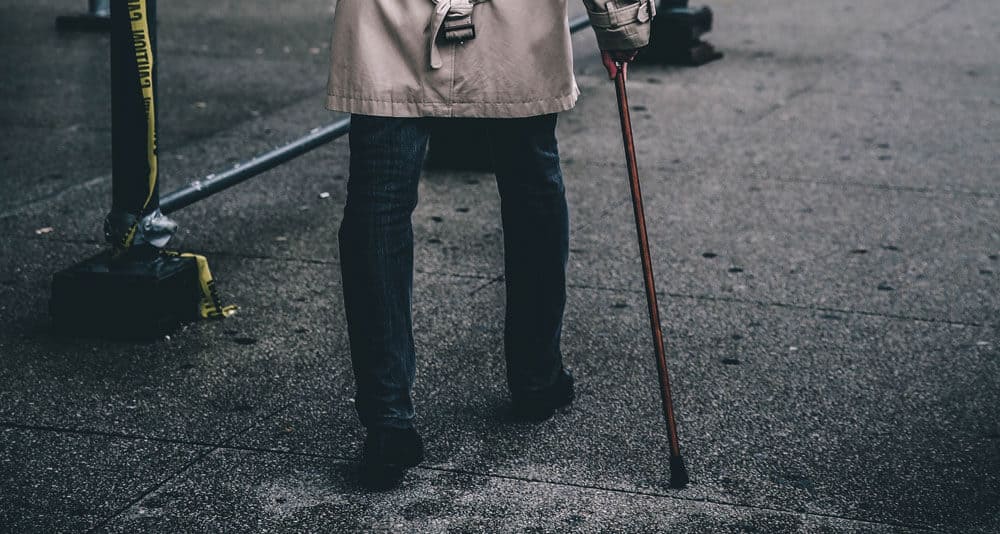 Finding accommodation that meets your needs is one of the most important parts of planning your trip to France. To find a place that suits your needs you can go to any of these directories. Remember to compare prices before committing to buy in any site:
Be sure that your host completely understands your needs, sometimes "accessible" means a different thing to everyone. Once you've made your reservation e-mail or call your host so everything's in order.
Getting around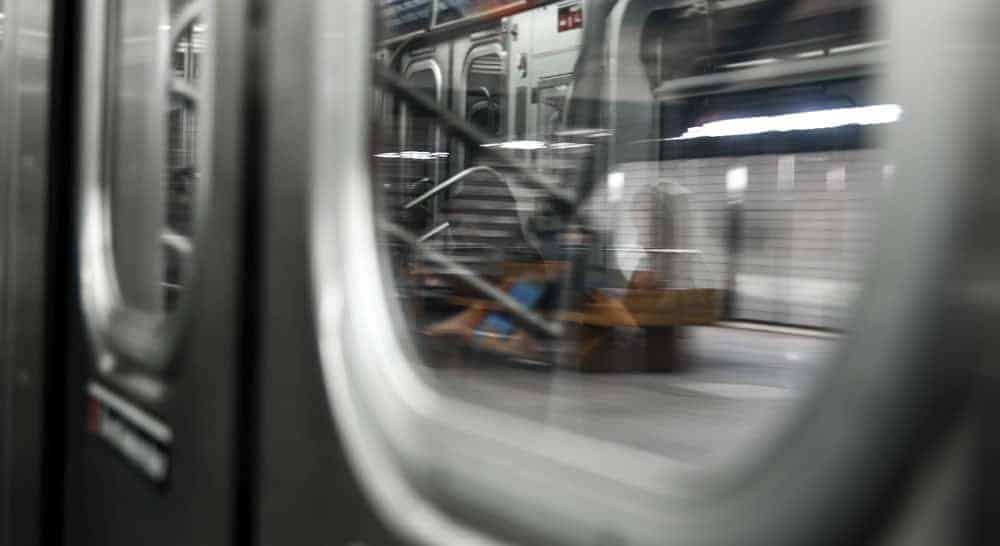 Disabled Train Travel
Once you've arrived at your destination airport you may want to move to other cities. You can do it by air or you can take a train. If you want to take the train, the SNCF (French national railway company) has a free service that makes travel easier for disabled people called Accès Plus. This free service offers:
The possibility to buy tickets adapted to your needs
Booking your reception services in the station and accompaniment to the train
Access to all the information you need to make your trip safe and smooth
Escort to your train and installation in your place
Carriage of a single piece of luggage up to 15 kilograms
Escort from your train to your parting point once you're in your destination
Help to board another train in case you've got to do it
You can benefit from this service if you have any physical, mental, intellectual or sensory disability. It also applies if your mobility is reduced when using transport because of your age.
To book the service you have to contact Accèss Plus when purchasing your tickets and at least 48 hours before your departure. To get the complete information on how to contact them, you can click here.
The train stations also offer adapted facilities so everyone can enjoy their trips. These include automatic doors, sound guidance system, guidance strips, lifts, safe stairs, and adapted toilet facilities. Read about how the stations are adapted and all the services they offer here.
Driving
If you prefer driving you can have access to special rates. The special rates apply to vehicles adapted (class 2) for disabled travelers. To access this you must take a lane with a toll booth. You may also use the intercom in automatic toll booths for assistance.
Service and rest areas throughout the French motorway networks are equipped for disabled people. You can find toilets accessible to people in wheelchairs, adapted telephones and parking places. A petrol pump attendant can also serve you in most of the places.
For wheelchair users, a wheelchair accessible vehicle can make life much easier.
Have you ever encounter any trouble you can dial 112 to call for help. When planning your drive, check this map to know more about the routes and services offered.
Public transportation in the cities
Using public transportation is one of the cheapest and best ways to get around a city. Bus travel for disabled people can be challenging. But there are places like Paris or Grenoble that are friendly with people that have special needs. Paris even has a website that offers complete information on how to move around in public transportation, including a planner for the best routes you can take or the rates you're accessible to. You can also check this guide on public transportation in Paris.
If you're going to any other city, check beforehand how friendly is the public transportation there. Normally, the cities that do have information about adapted public transportation in France are the friendlier ones. Here are some useful links for some of the most important cities in France:
Adapted taxis
Some people say that it's better to move around in taxis if you're disabled since public transportation is not always that friendly. G7 is a great service provider, you can check their information on their official website. Be aware of costs because it can get pricey.
Accessible Tourism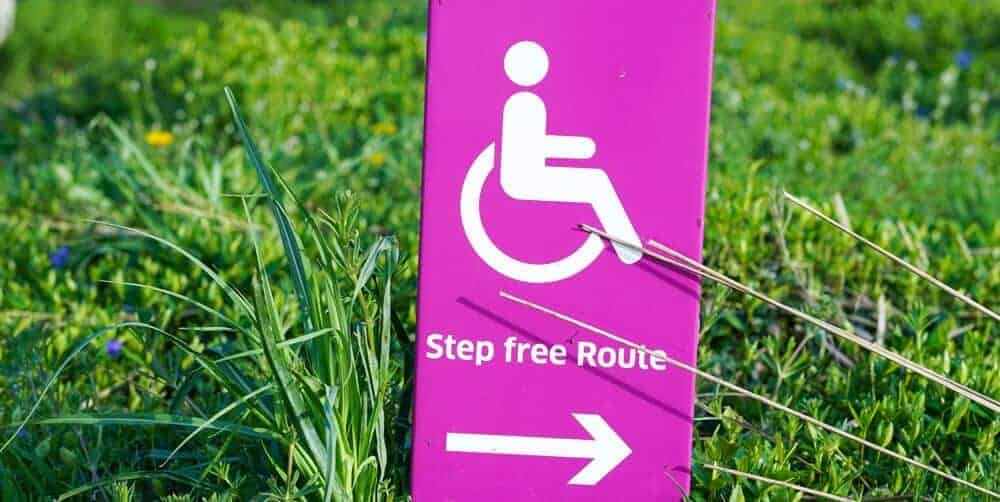 The Tourisme & Handicaps association was created in 2001 in France to promote better policies in favor of accessibility for disabled people to holidays and leisure. The Quality Initiative was introduced to welcome people with specific needs in France. It's a partnership with tourism trade professionals and associations representing disabled people.
In this directory, you can find a list of all the places across France that have the Tourism & Handicaps label, that ensures that the place is adapted to disabled people. You can search by type of place, activities, and categories.
This label may be granted to a venue for 2, 3 or 4 disabilities: physical, visual, hearing and mental. The places with this label must have a pictogram similar to this:
This pictogram includes 4 disabilities.
The places can have only 2 of the pictograms. It ensures that a place has the necessary adaptable amenities for a person with said disability. Before you go to any place you can check which category of disability/disabilities the facilities are adapted.
This association also recognizes the territories in France that integrate accessibility of tourist sites. It also recognizes places that facilitate daily life and all travel in the territory concerned. Destination for All (Destination pour tous) is the name of the mark and places can have it for 5 years. The cities that currently have the mark are Amiens, Balaruc-les-Bains, and Bordeaux.
Museums and historical landmarks
Every museum or monument has its own policy. Some offer free admission, reductions or priority access for disabled people and an accompanying person. Important museums such as the Louvre or the Musée d'Orsay are adapted but we encourage you to get in touch with the places you're visiting to let them know what are your needs.
There is free or reduced admission in most of the places. Places can request you proof upon your entrance. You may use a disability official proof from your country or any medical document. These must be dated within 3 months of the time of your visit.
Useful tools to plan your trip
Jaccede
Another great option you can use to know which places are adapted is Jaccede. Jaccede is an interactive platform in which anyone can add details of places open to the public. There's a web version but you can also download an app. It functions as a directory where you can know if an establishment meets your accessibility needs. Their aim is to answer: according to my mobility, where can I access?
accesible.net
This is a reference site that works in all France. It shows the places that have offers adapted to people in a situation of handicap. You can filter the places by type of handicap, zone or type of places. You can also click on each place to know the exact location. It also offers information such as if there are lower counters or stairs. Begin exploring here.
Disabled travel guides
Some cities have guides for you to check before going. Here are the links to guides for some of the most important cities in France.
Remember, if you're planning your next trip to France you can download Talk Travel App. This is a mobile app that enables you to speak in your preferred language to a local travel expert. This way you can answer your queries without a hassle and in no time! Download it for iOS and Android here.