Home » Destination Guides » Top horseback riding holidays
All that is gold does not glitter, Not all those who wander are lost, so says J.R.R. Tolkien.
So if you are amongst those who have been bitten hard by the bug of wanderlust, count yourselves lucky. Because in the end we are all adventures and there's no best way to experience this than while travelling.
While travel tastes come in all shapes, sizes and quirks- like travelling not without your pets, or mandatory travel at certain times have you ever thought about passion for horses and travel?! How about taking an Equestrian holiday that combines your love for riding or horses or both with travel?
The world will be yours to explore away albeit on a horseback. So ready for the fun ride of a lifetime yet? Read on to know about the top horseback riding holidays below
Happy travels! Enjoy!
Some Basic tips before you hop on the adventure ride-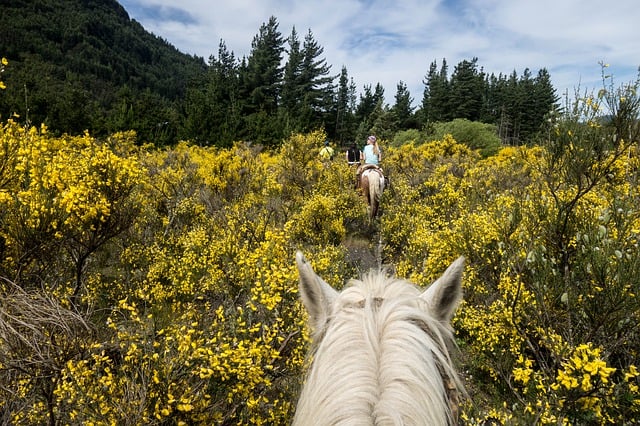 Though prior horse experience certainly helps, most tourists that go horse trekking/riding have little to no experience riding horses. Don't worry you will be fine since most of the places mentioned below offer organized tours that come with an experienced guide to help you every step of the way. So even with no experience, you can still take a horse riding vacay.
Don't expect a luxury trip. There will be no electricity, hotels, plumbing, internet or other such luxuries since you will be camping for most of your trip. So expect to rough it out.
As for riding, expect anywhere from 3-7 hours in the saddle per day depending on your specific tour/place and how far the route is.
Make sure to pack light. All of these trips have at least some portion where your stuff can only be transported by packhorse. And there's not much room on a packhorse don't bring a rolling/hard-shelled suitcase full of stuff.
If being dirty and foregoing your comforts sounds like a small price to pay for riding horses through vast and hauntingly beautiful landscapes, then this adventure is for you.
Various types of riding holiday are available to choose from as- family riding holidays, beach riding, horseback safaris, instructional riding holidays and riding expeditions. So just ask before you book one.
1) Mongolia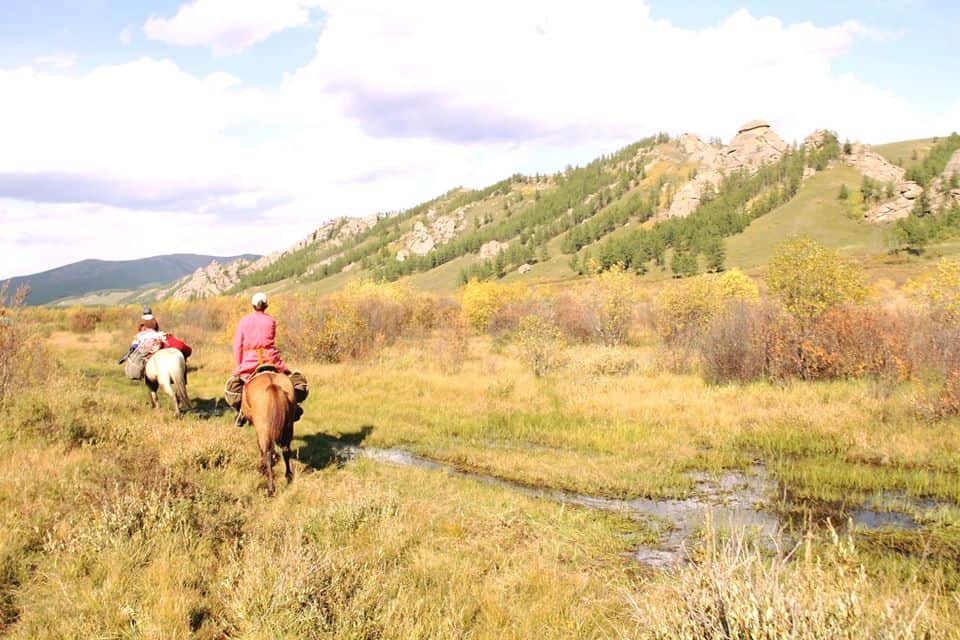 A Mongol without a horse is like a bird without wings, so goes a saying in the country. You would be missing on the true spirit of Mongolia if you don't go horse riding here. The country has as many horses as people (about 3 million in case you were wondering).
Learning to ride a horse is kind of right of passage in Mongolian culture. To this day every Mongolian learns to ride a horse, whether they live in the city or the countryside.
Also, an Equestrian vacation in Mongolia can be one of the best travel experiences in the world for many reasons. Firstly Mongolia's landscape characterised by mountains in the north and west, the Gobi Desert in the south and vast steppes in between, favours the horseback rides.
Secondly, horses are still central to life in the country. So an equestrian vacation in Mongolia will be just as much of a cultural experience as an equine experience. Experienced riders swear by the beauty of the rides and say that country is a vast place of unexpected and unlikely encounters.
Given the great demand and popularity of the horseback riding and horse trekking, many private operators and companies in Mongolia offer these, most from the capital of Ulaanbataar.
Check out- Tour Mongolia, Steppe riders, Stone Horse expeditions, Horse trek Mongolia and In Saddle, to book organized tours.
The best places to go horse riding in Mongolia include-
Gobi Steepe region, Orkhon valley, a trail ride through the Khan Khentii Special Protected Area, Mongolian Taiga (Tsaatan Reindeer Herders), Lake Khuvsgul, Hustai National park, black mountain lake, Terelj national park and Altai Tavan Bogd national park.
2) São Miguel Island, Azores
São Miguel is the biggest island in the Portuguese Azores archipelago known for its volcanic scenery, flora and rich marine life.
The lush green landscape of this volcanic island lies in the middle of the Atlantic. It is home to some amazing trail rides and centre based horse riding holidays in the Azores. It has a network of tracks, built throughout the centuries that are perfect for riding and still used by farmers.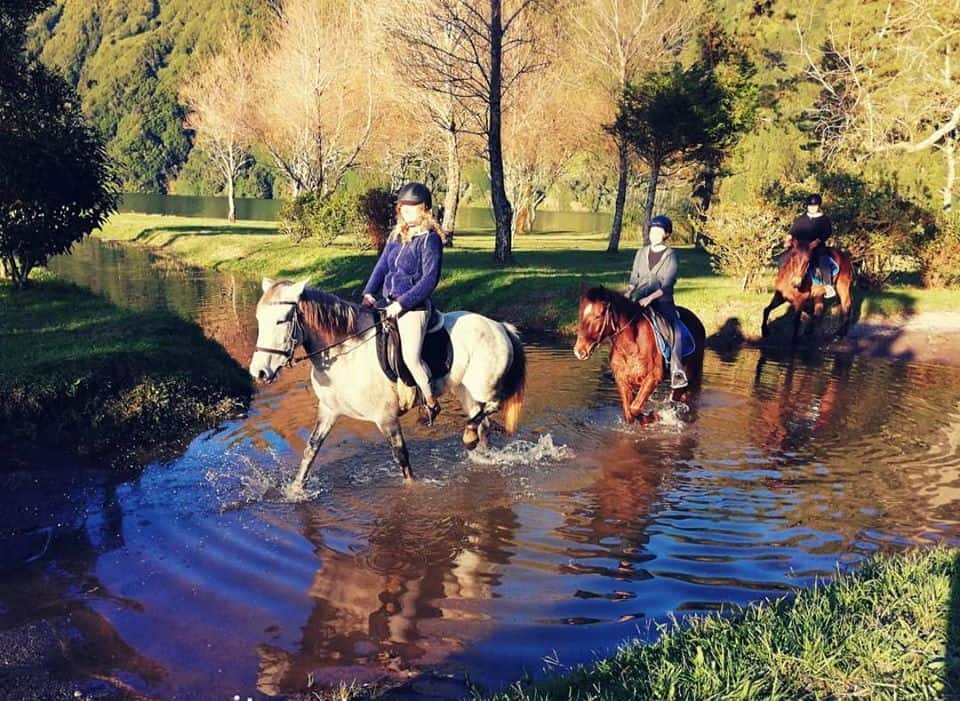 São Miguel is home to many well-trained Lusitano and Cruzado Portuguese horses. These islands offer breath-taking landscapes and views over the Atlantic Ocean, paired with colourful gardens and green pastures. You'll find a wide variety of short and multi-day long trails, so ride away to your heart's content.
Check out this official website to book organized tours.
The best places to go horse-riding in the Azores include-
Quinta da Terça and the various riding trails of Janela do Inferno, Lagoa do Fogo, Pinhal da Paz, Sete Cidade and instructional and beginners ride at Terceira island.
3) Portugal
Portugal is one of the oldest countries in Europe. It is not only famed for its rich history, excellent cuisine and stunning beaches but also happens to be a favourite hub for horse riding lovers around the globe.
The place is blessed with all-year-round pleasant weather. A wide variety of terrains makes it an ideal place to go on a horse riding holiday.
Plus it practises well known equestrian traditions with fabulous Lusitano horses and top-level classical dressage instruction.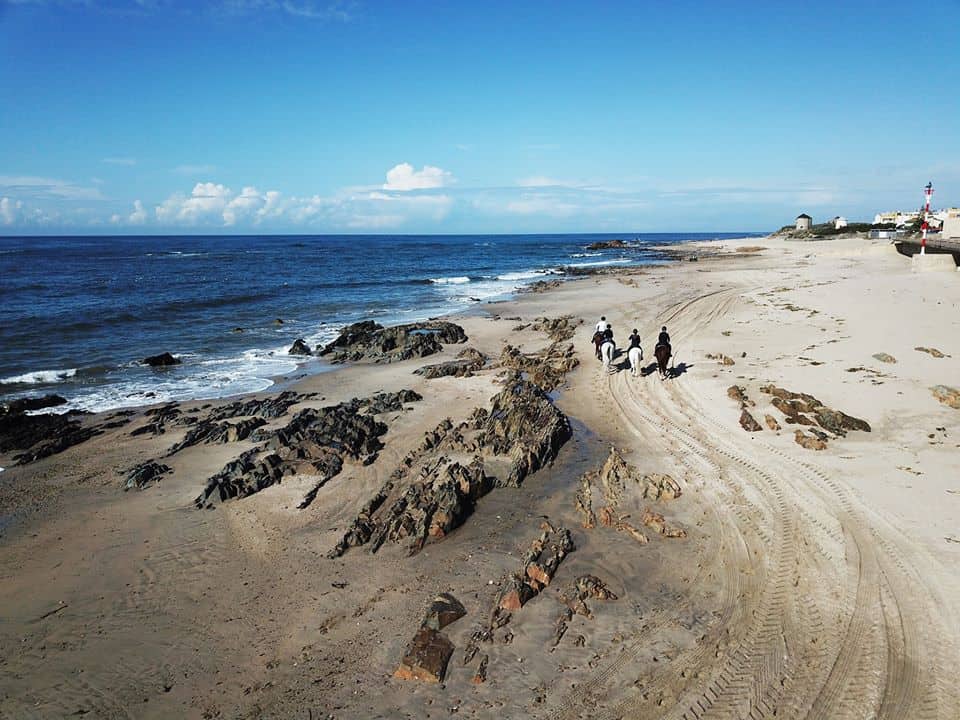 Majestic Lusitano the most demanded horse breed here is a mix of the Arab & the English Thoroughbred. It is gentle and an ideal breed for classical dressage found competing in various International equestrian competitions as well.
Check out- Portugal Equestrian, Portugal by Horse Quinta da Alegria, Albufeira riding centre, Gois valley riding holidays, Unicorn trails etc. for bookings.
Consider the following destinations for an exciting and memorable horse riding excursion in Portugal-
Horse riding and classical dressage programs in Algarve, horse riding holiday with show jumping in Lisbon district. Also check Faro district (combines horse riding with other activities such as surfing, yoga, and/or meditation), Aljezur, Costa Vicentina, Centro region and the Alentejo region.
4) Spain
Situated on Europe's the Iberian Peninsula, Spain is one of the most popular European riding holiday destinations.
With warm dry climate, wide choice of good value flights and a combination of quality horses, the place and its landscape provide many good riding tours and vacations. Its diverse countryside is best explored on a horseback.
The Spanish Andalucian horse is believed to be the most ancient riding horse in the world. Spanish equestrian experts maintain that it does not owe any feature of its make up to another breed.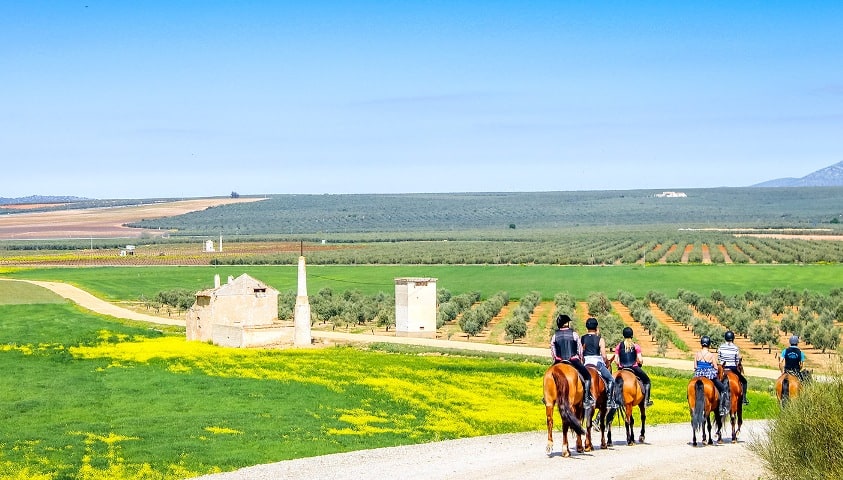 Lippizaner horses and the Portuguese Lusitano are said to have evolved from the Spanish Andalucian, so of course, the Spanish are justly proud of their history with the horse. The wonderful breed is found all over Spain and is admired for its temperament and empathy with the rider.
Check out- Hacienda Horse riding holidays, Horse Riding Spain, Sierra trails, Equestrian centre Las Marias, Hipica Dehesa del Prado etc. for booking organized tours.
The country caters to a wide variety of rides from centre-based villa rides, mountain trail rides, long trail rides to beach rides and shorter riding trails with some sightseeing.
Horse riding can be best done at the following locations in Spain-
Almeria, Extremadura trails, Andalucia trails, Gredos mountain trail, Catalan Pyrenees, Natural Parks of Garraf, Sierra Nevada trails, Catalonian countryside, Sierra de Gredos and the Costa de la Luz trail.
5) Morocco
This North African country bordering the Atlantic Ocean and the Mediterranean Sea has its own unique culture with Berber, Arab, African and European influences over the centuries.
The place offers a wide variety of beautiful contrasting landscapes from the sands of the Sahara to the High Atlas Mountains and woodlands of pine, oak and cedar.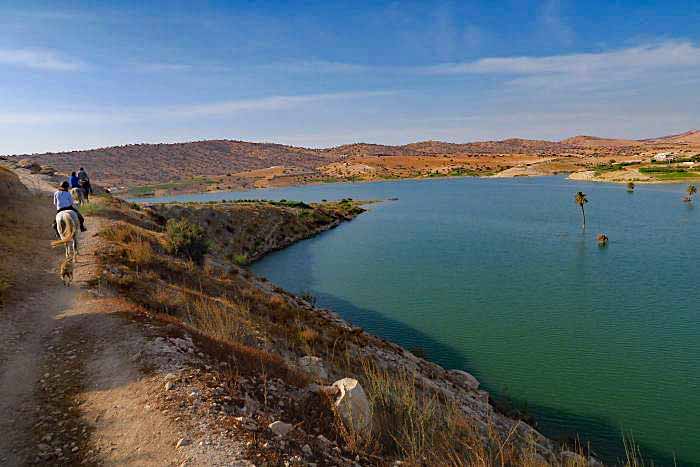 The high barren peaks rise to over 4,000m where open pastureland and small lakes can also be found. The landscape is varied and good for horse riding. It offers visitors best of everything from mountains to desert and the seaside beach trails all at one place.
Check out- Unicorn trails, Ranch de Diabat, Equi evasion, Zouina Cheval, Agadir horse ride, Club equestre du Detroit, Lima dromadaire etc. for booking the organized horse riding tours here.
Agadir and Diabat are popular destinations to base out your stay. Since they feature dry warm climate, stunning and varied scenery and fine horses.
Other worthy locations and trails to check out in Morocco include-
Central Atlas mountain trail, Essaouira and Atlantic beach trail, Sahara desert trail, valley of roses, Marrakesh short trail, Toubkal mountain trail and the High Atlas Crossing trail ride.
6) Australia
Australia with its unending golden beaches, snowy mountains, rainforest trails and cattle farms is a perfect location for a horseback holiday in Oceania. The world's largest island encompasses a range of stunning landscapes ideal for a number of excellent horseback riding vacations. Visitors can opt to revisit their Man From Snowy River fantasies on Kosciuszko Park Ride.
Near Port Macquarie, a horseback adventure at Comboyne Plateau combines sandy beach riding with beautiful rainforest tracks and wildlife sightings (the famed Australian kangaroo included!). A ride at the hinterland and along the coast of southern Queensland and one at Yarra valley are also worth an experience.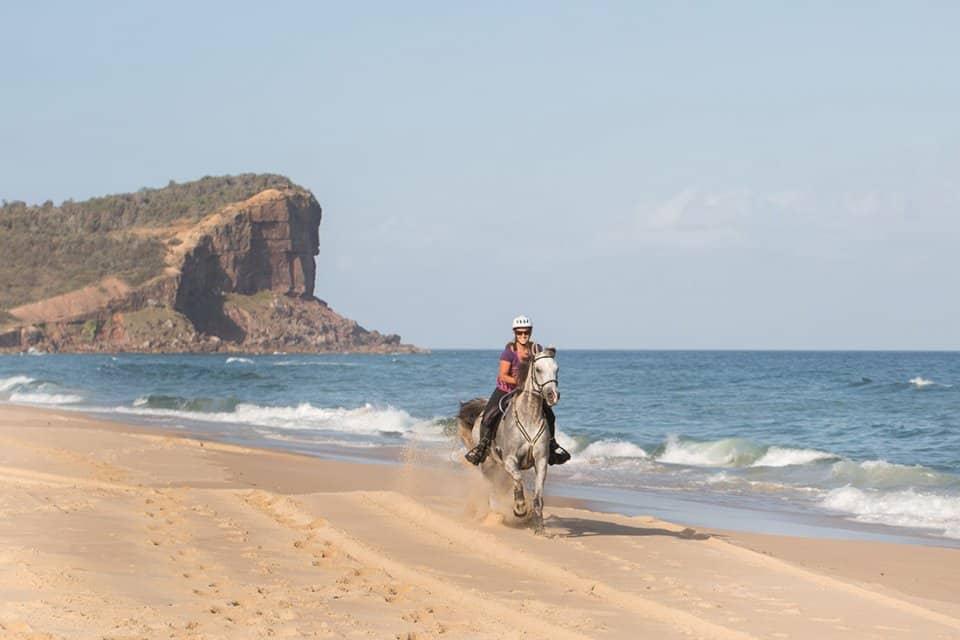 Check out- Hidden trails, Valhalla horse riding and farm holidays, Southern cross horse treks and Tassiriki Ranch Beach Horse Riding & Holiday Cabins, to book organized tours.
So are you ready to embark on this Equestrian adventure? Do let us know your thoughts in the comments below:)