Home » Destination Guides »
The true mark of Adelaide tourism is a relaxed, frill-free experience of the Australian landscape and its culture. Most people travel to Adelaide to catch a break from the bustle of bigger cities. Here you can experience the beautiful scenery, fascinating wildlife and rich culture of Australia without jostling through shoulders. When making an itinerary of places to visit in Adelaide, a quick Google search will show you the popular must-visits like the Botanic Gardens and Glenelg Beach. But there is a lot more to Adelaide than tourist spots, that most listicles might miss. So if you are looking for less-common but super fun experiences, here are top 10 things to do in Adelaide.
1. Museum With A Twist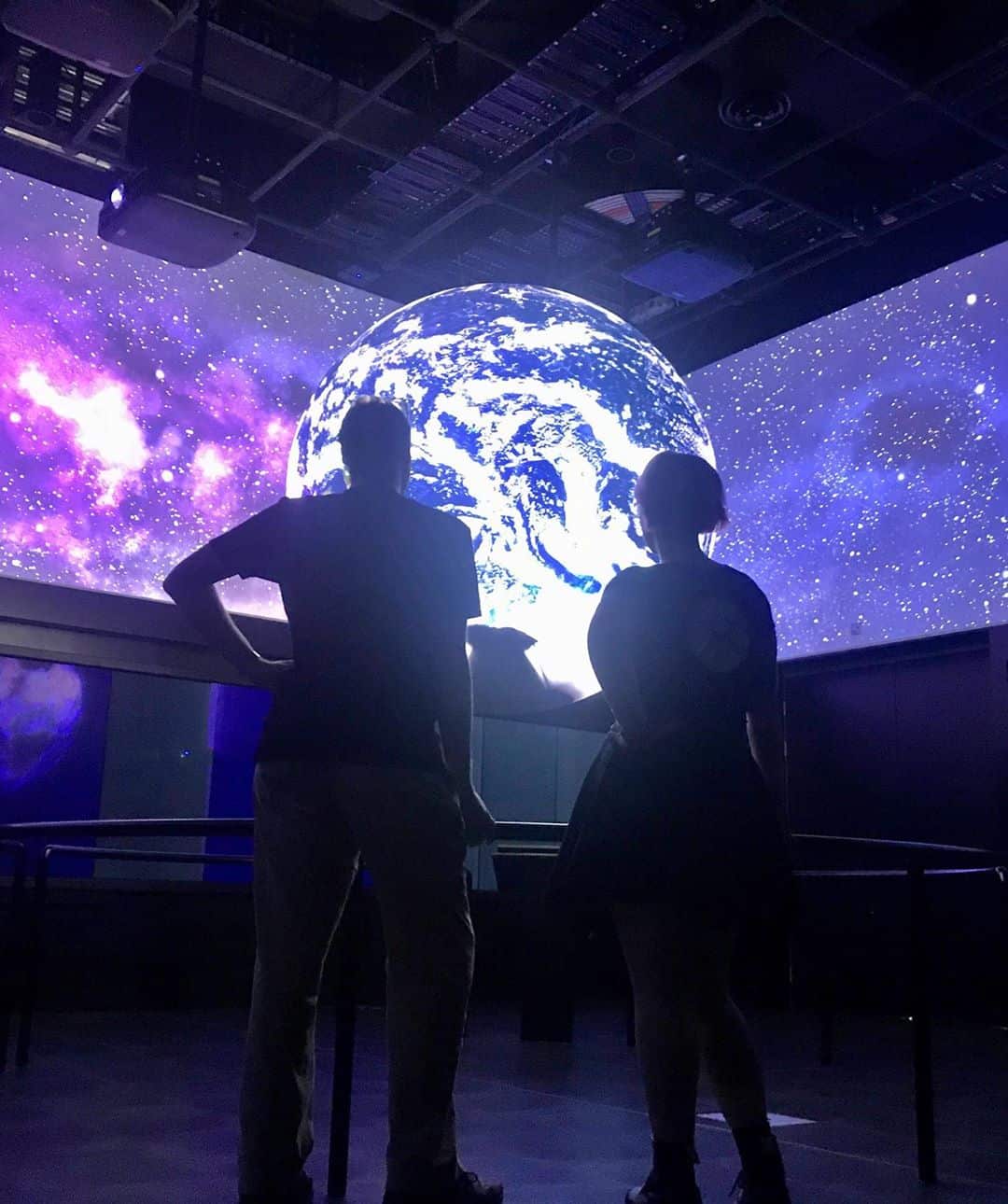 Ever dreamed of living in a futuristic world? The MOD. museum in Adelaide is the right place to make your dream come true. It is an interactive museum designed for young adults and is meant to fascinate the imagination. At the Museum of Discovery (or MOD.) you can witness art that combines elements of science and technology and is truly a mesmerising experience. What's even better is that you get to engage with world-class art and science for free! There is no charge on entry but there may be a small fee for some travelling exhibits.
2. Snorkelling With Cuttlefish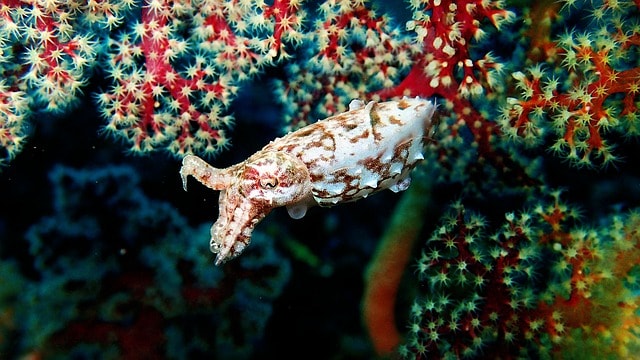 When thinking about things to do in Adelaide, deep-diving to swim along with beautiful cuttlefish should surely make your list. Cuttlefish happens to be one of the most mysterious and fascinating sea creatures. They can adapt themselves to look like their surroundings and that makes them deadly predators. From Adelaide, head to Whyalla, 385 km on the road, which is famous for its cuttlefish spotting areas. The best ones are Stony Point and Black Point. 
Keep these in mind for the best snorkelling experience here:
Get a good wetsuit. The water is chilly and for a comfortable swim, you will need one that is at least 5-7 mm thick. You don't need to buy it though; they are available for hire in Whyalla.

Morning is the best time to spot the fish. Afternoons get windy and the visibility is reduced. So head out as early as possible.

If you do not have a vehicle of your own, you can look for an organised tour in Adelaide to bring you here. 
3. Cleland Wildlife Park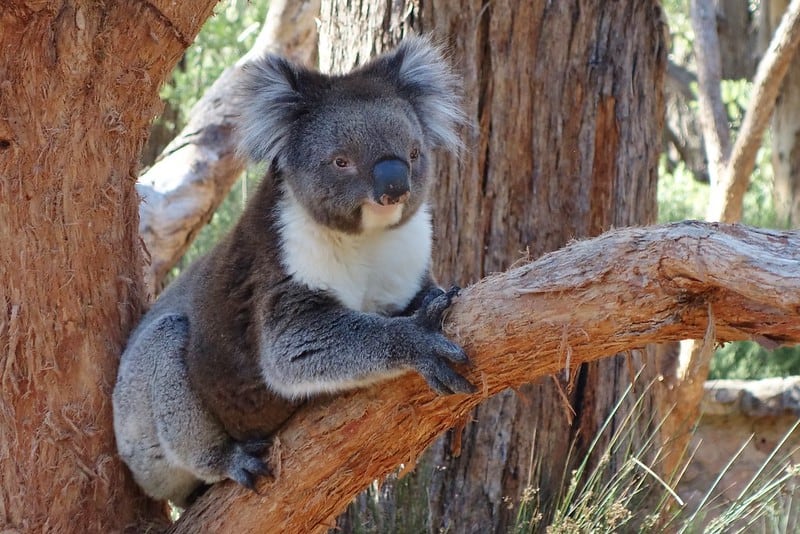 If you are wondering what to do in Adelaide when travelling with kids, definitely make a stop at the Cleland Wildlife Park. Any trip to Australia is incomplete without getting a glimpse of the marvellous indigenous wildlife. Marsupials like kangaroos, dingoes and koalas that are found nowhere else in the world, roam here in abundance. And the Cleland Park lets you get more than just a glimpse. This is a free-range park where the animals roam around and visitors can interact with them. The kangaroos and koalas are tamed, so you can get close to them. The kids are sure to have a memorable field day here! (You can find entry details here)
4. Hike To Mount Lofty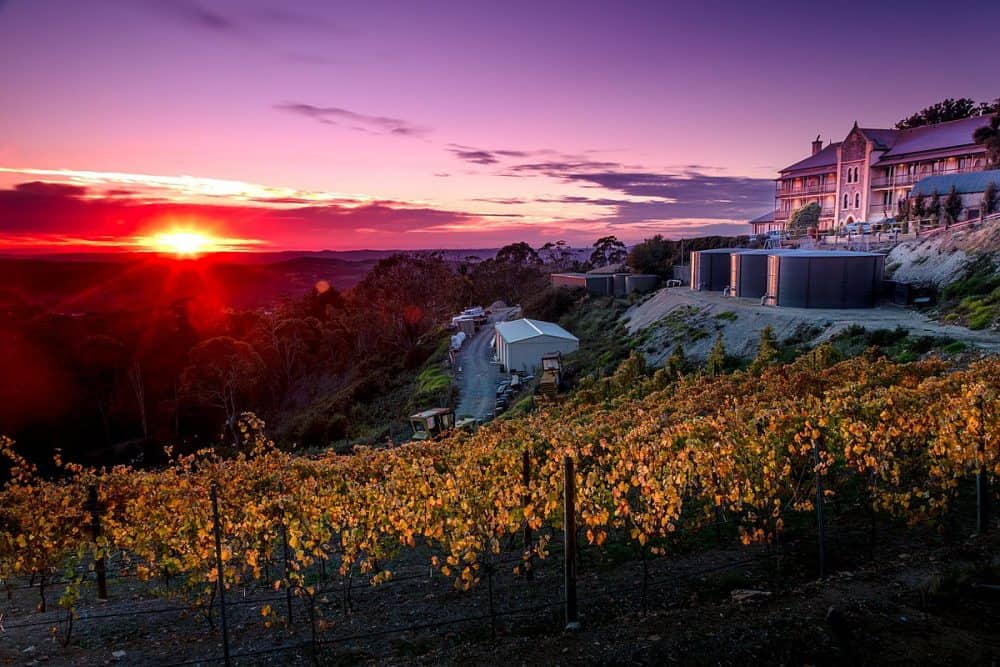 Mount Lofty is a shining jewel of the Adelaide terrain. It is has a beautiful hiking trail that takes you away from the hustle and bustle of the city. Located 15 km from the city centre, it is a fairly easy hike. If you're lucky, you may even spot some kangaroos hopping about on your way up! On reaching the summit, you are rewarded with some stunning views of the city. It would be even better if you can catch the sunrise or sunset here. On your hike downhill, you can take the trail to Waterfall Gully, a picturesque reserve where you can spot waterfalls!
5. Moana Beach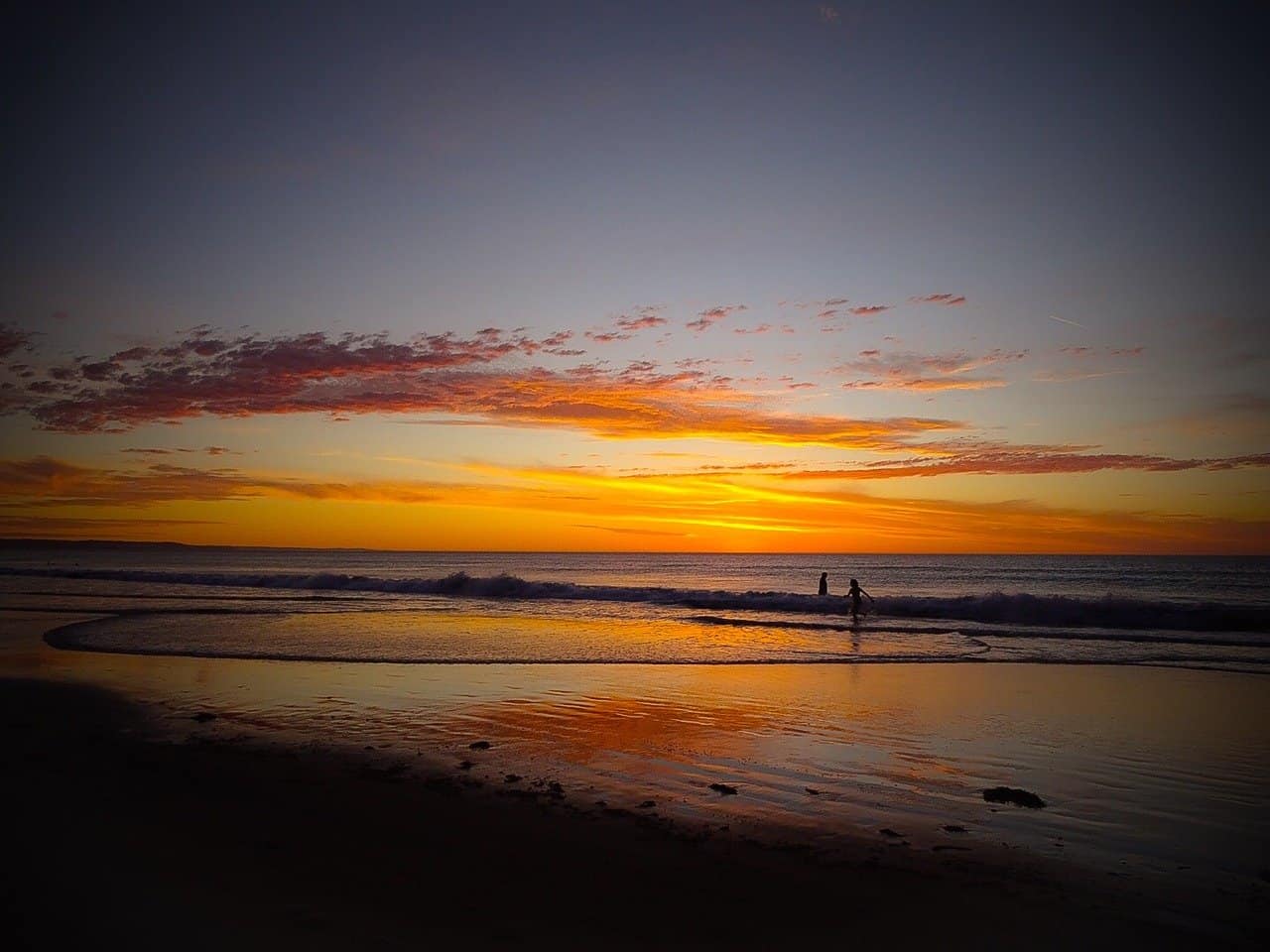 A trip to Adelaide for tourists is incomplete without a stop at the Glenelg or Henley beaches. So it is no surprise that it will be hard to find a relaxing spot there. Instead, head over to Moana Beach if you want to unwind. Gleaming white sand, clear blue water as far as the eye can see and the cool breeze in your hair — that's all you need for the perfect beach getaway. You can go here with your significant other and enjoy all the things fit to do for couples:
Learn to surf together. The waves here are small and are perfect for beginners.
Moana Park next to the beach is the perfect picnic spot for some quiet time together.
The beach allows you to drive up right next to the water so you can set up fishing equipment and catch some fresh fish for dinner for two.
6. Stroll Along The Torrens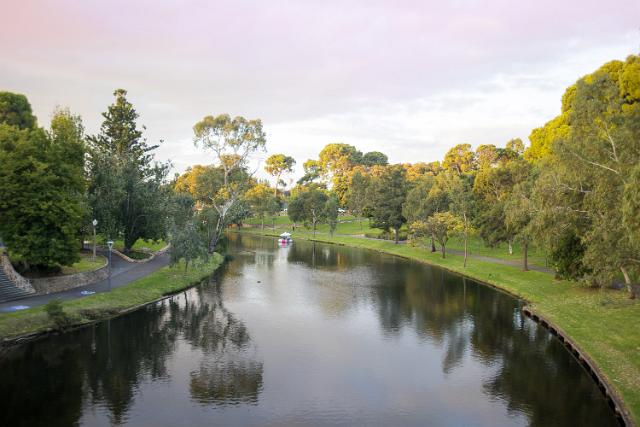 River Torrens runs through Adelaide, forging a beautiful, tranquil trail across the city. A 35 km walking path has been constructed along the river, which is pet-friendly and allows you to stroll in nature. You can start at Athelstone and walk to the picturesque Henley Beach. If you are Adelaide Zoo or the Festival Centre, you can take a shorter 12 km route, down to the beach. You can bike or hike, walk with prams and it is also accessible on a wheelchair. Take breaks at the picnic spots and playgrounds along the way and you are sure to have yourself a wonderful, relaxing day.
7. Spotting Shipwrecks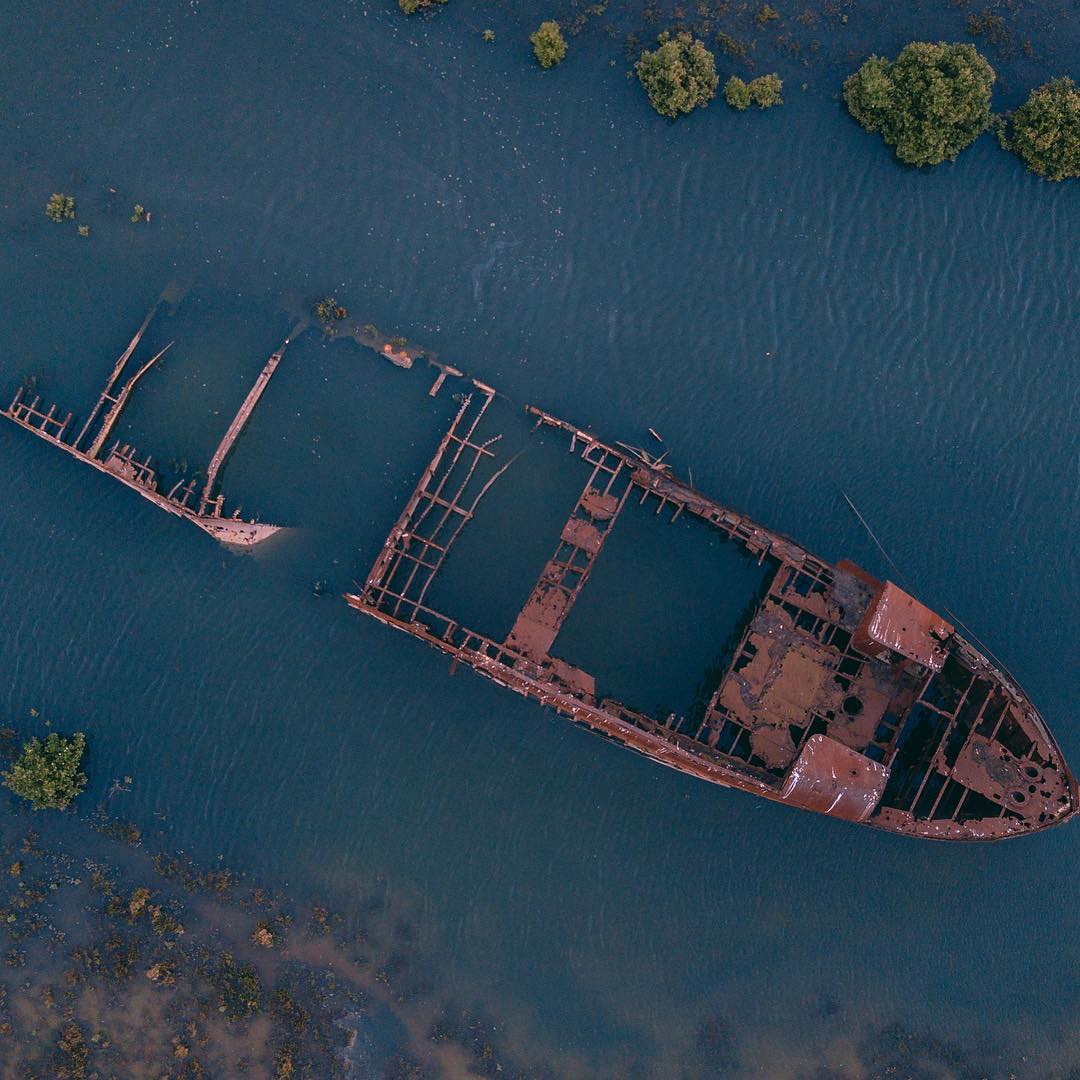 If you are one for off-beat locations, it doesn't get better than Mutton Cove. Salt marshes melting into the sea, industrial buildings rising alongside lush forests, and native wildlife abound — Mutton Cove is an isolated little haven. But the pièce de résistance is the eerie, forlorn shipwreck of the Excelsior standing still in the waters. It truly is a breathtaking scene and makes for a great postcard photo. When you can peel your eyes away from it, make sure to spot the varied birds species in the area.
8. Street Art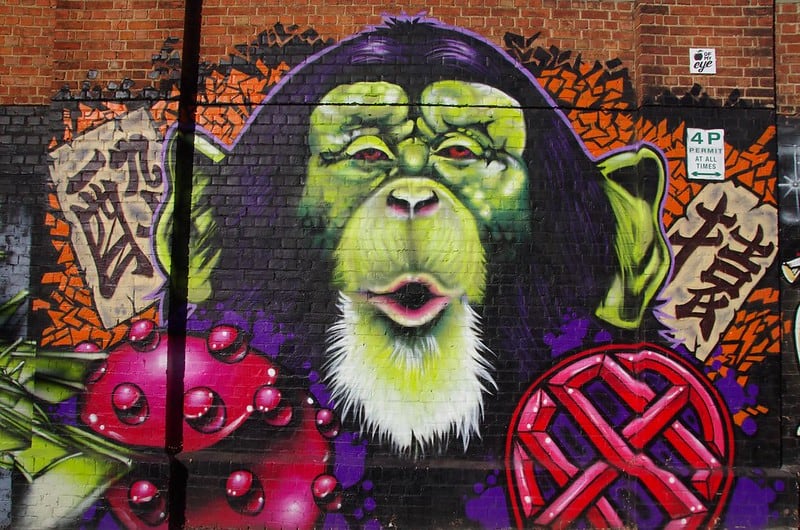 Adelaide opens its arms and walls to local and international artists. Each year the city organises the Street Art Explosion programme and commissions emerging local artists to adorn Adelaide's walls in grand art. The result is stunning murals and sky-high realistic portraits. You can head on the Adelaide Street Art Trail to take in the beautiful sights. So pack a snack and spend a day exploring the incredible sights of Adelaide's wall art.
9. A Stop At Holy Trinity Church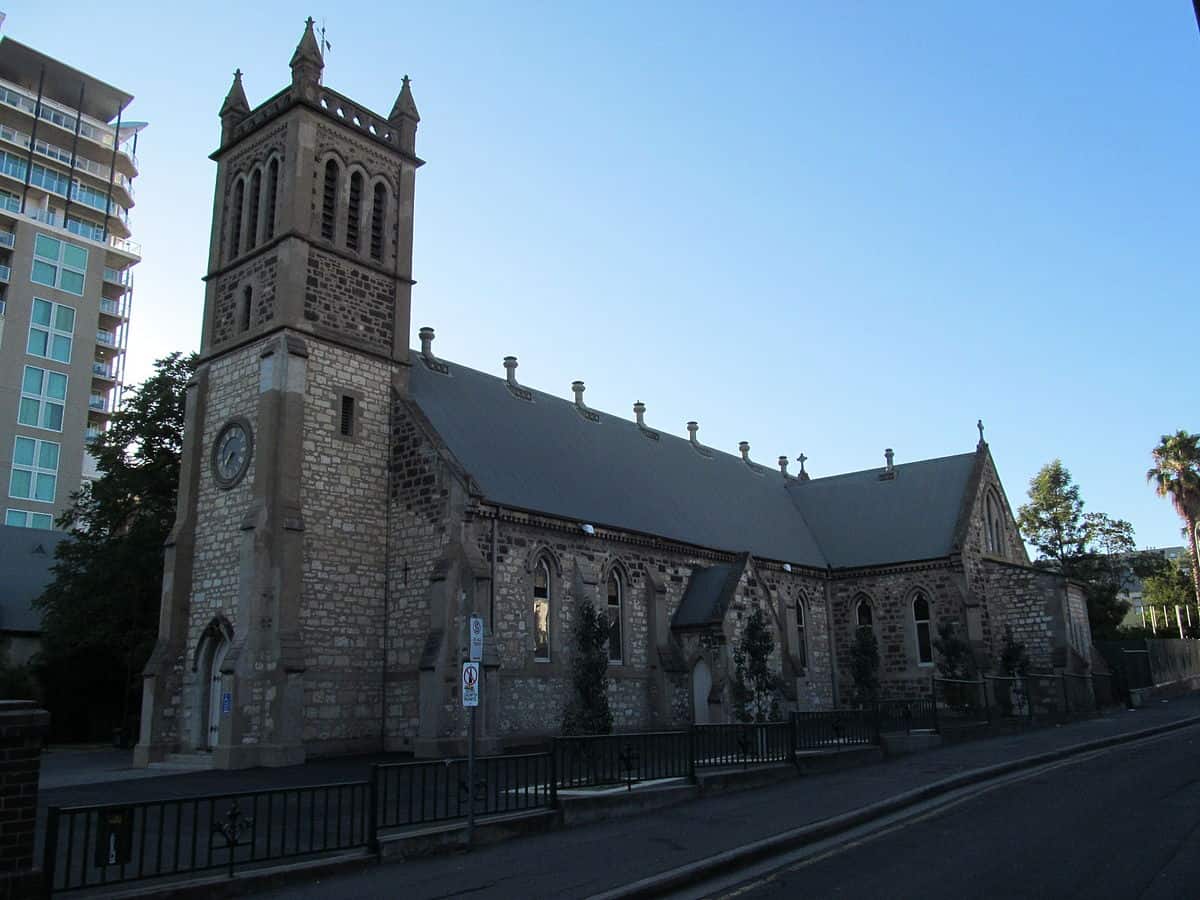 When you go to the City of Churches, it is only fair that you make a stop at its oldest church, which is also an architectural icon. Built in 1838, Holy Trinity Anglican Church is a Victorian Gothic-style building that also houses the city's first timepiece in its clock-tower. Inside, you will find a stunning stained glass window, a grand memorial organ and an aircraft propeller gifted by the Royal Australian Airforce dating back to World War 2. Not your average church, is it?
10. Adelaide Nightlife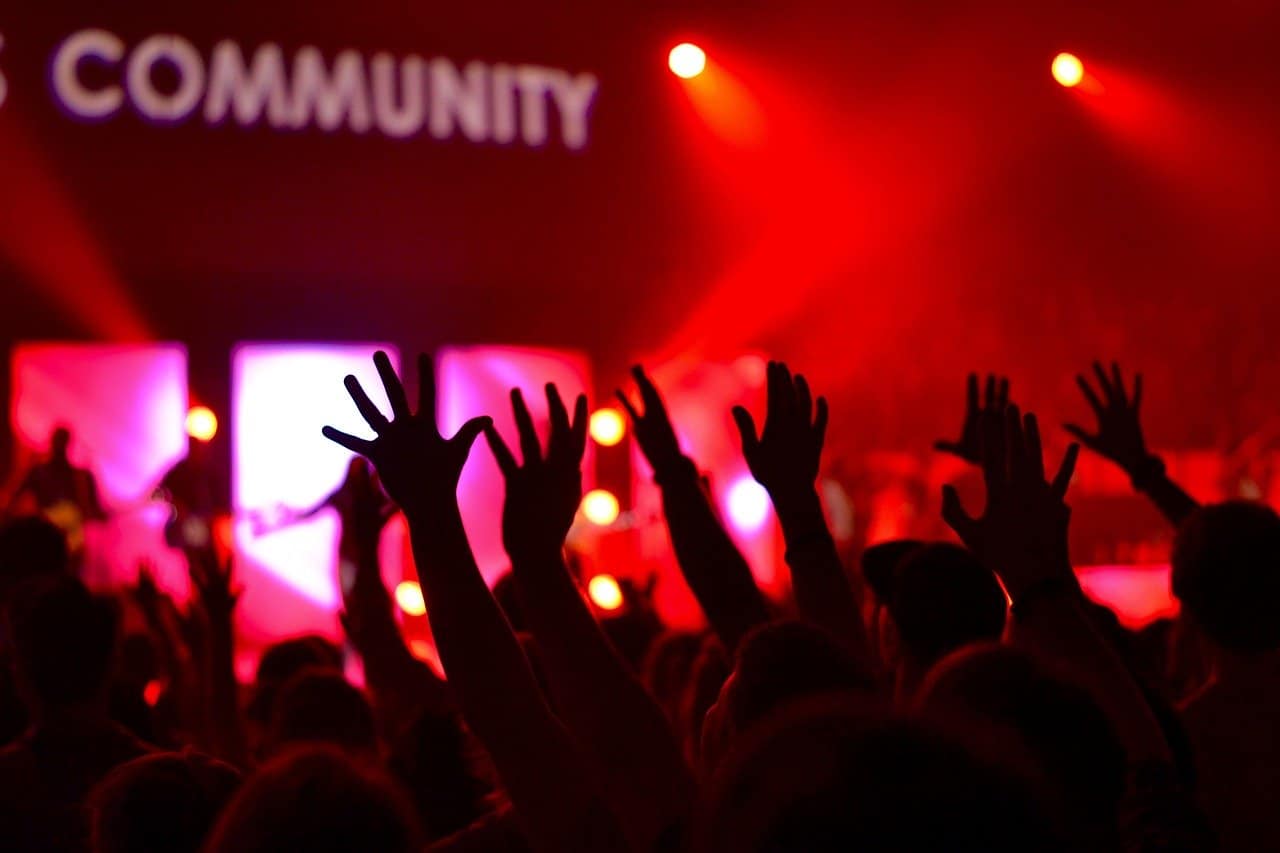 Whether you are a party animal or a bar hopper, there are plenty of fun things to do in Adelaide at night, if you know to look in the right places.
For late-night dancing, head over to Mary Poppin at 5, Synagogue Place. It is a prime nightlife location where the dancefloor is always thumping and you may even witness outstanding drag shows. Plus they (allegedly) have the largest disco ball in all of Australia! Fat Controller in North Terrace is another favourite among party-goers. Drinks and dancing galore all night long!
The list of iconic food in Adelaide is incomplete without pie floater. Beef chunks, wrapped in pastry, dunked in delicious pea soup with a side of assorted condiments — the pie floater is a lot and then some. Though you should try it when you are craving a late-night meal. It is filling, weird and most importantly, a quintessential South Australian experience. You can try this iconic dish here.
If you're willing to shell out for a great drink, hop over to Hains & Co. It has everything  — knowledgeable bartenders, great selection of spirits and an expansive menu — that you will need for a good night of boozing. If you like your drinks accompanied by great food, Maybe Mae is the place to go. Plus, they let you customise your cocktail!
Safety
Though Adelaide is a safe city for travellers, it is always advisable to be vigilant in a new place.
When out drinking, do not leave your drink alone. Avoid accepting drinks from strangers.
Avoid train stations, public parks after dark.
Don't keep all of your money in cash or in the same wallet. Always have some on cards and in alternate storage spaces in case your money gets stolen or lost.
Stay alert in nightlife areas. Brawls may break out and you don't want to get caught in one.
On beaches in Australia, always swim between the flags. Also, make sure that a lifeguard is on duty when you head out to the sea.
There are some areas to avoid generally and especially after dark:
South Adelaide: Hackam, Noarlunga
North Adelaide: Salisbury, Elizabeth
Does travelling around Australia sound exciting to you? There's so much more to do! Check out Top 10 things to do in Sydney and Top 10 things to do in Melbourne.