Home » Destination Guides »
Kuala Lumpur is a tourist hub and one of the most sought-after destinations in Malaysia. There are tons of attractions and activities for tourists and travelers. Every traveler would have Kuala Lumpur as part of their ten must-visit off-beat places in Asia. Tourists can easily be overwhelmed with the choices of things that this massive city offers.
If visiting the same old touristy and cliché spots and doing the mundane activities that every tourist does aren't your choice then, this write-up is for you. We have come up with the top 10 things to do in Kuala Lumpur for every tourist to try. Also, you might want to read the 10 tips to save money and travel cheap in Kuala Lumpur.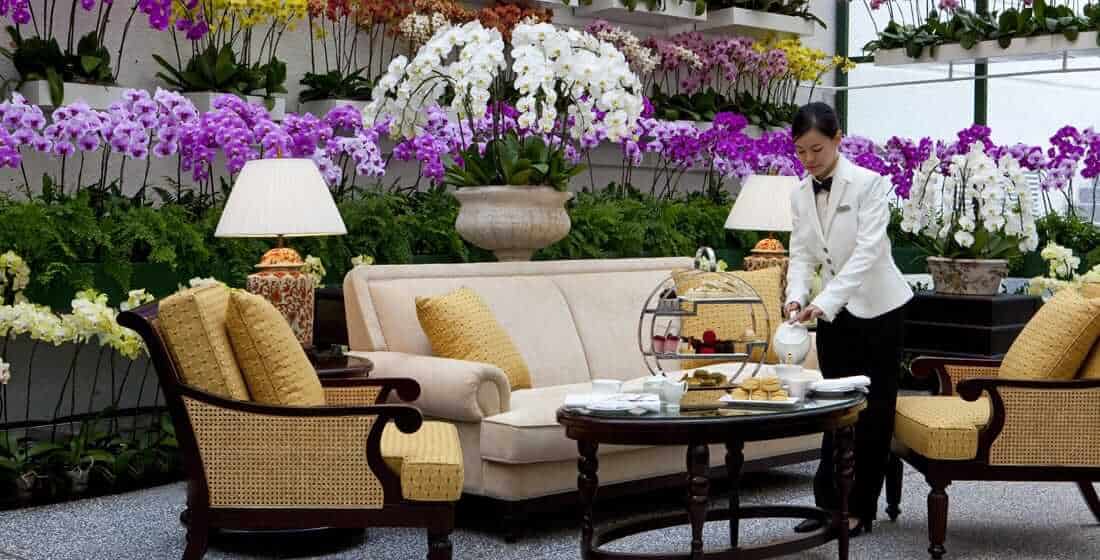 1) Relish on some exotic tea at The Orchid Conservatory at Hotel Majestic
Most of us love to binge on different kinds of tea.  Kuala Lumpur has one fantastic tea junction that everyone must and should go to. The Majestic Hotel has some exotic types of tea that one must certainly try their hands on. Drinking tea during the afternoons with some yummy cakes can be a deadly combination. Make an advanced reservation at the Orchid conservatory at this hotel. Sipping on your favourite English tea with some spongy cakes surrounded by colourful orchids can be an amazing thing to do in Kuala Lumpur.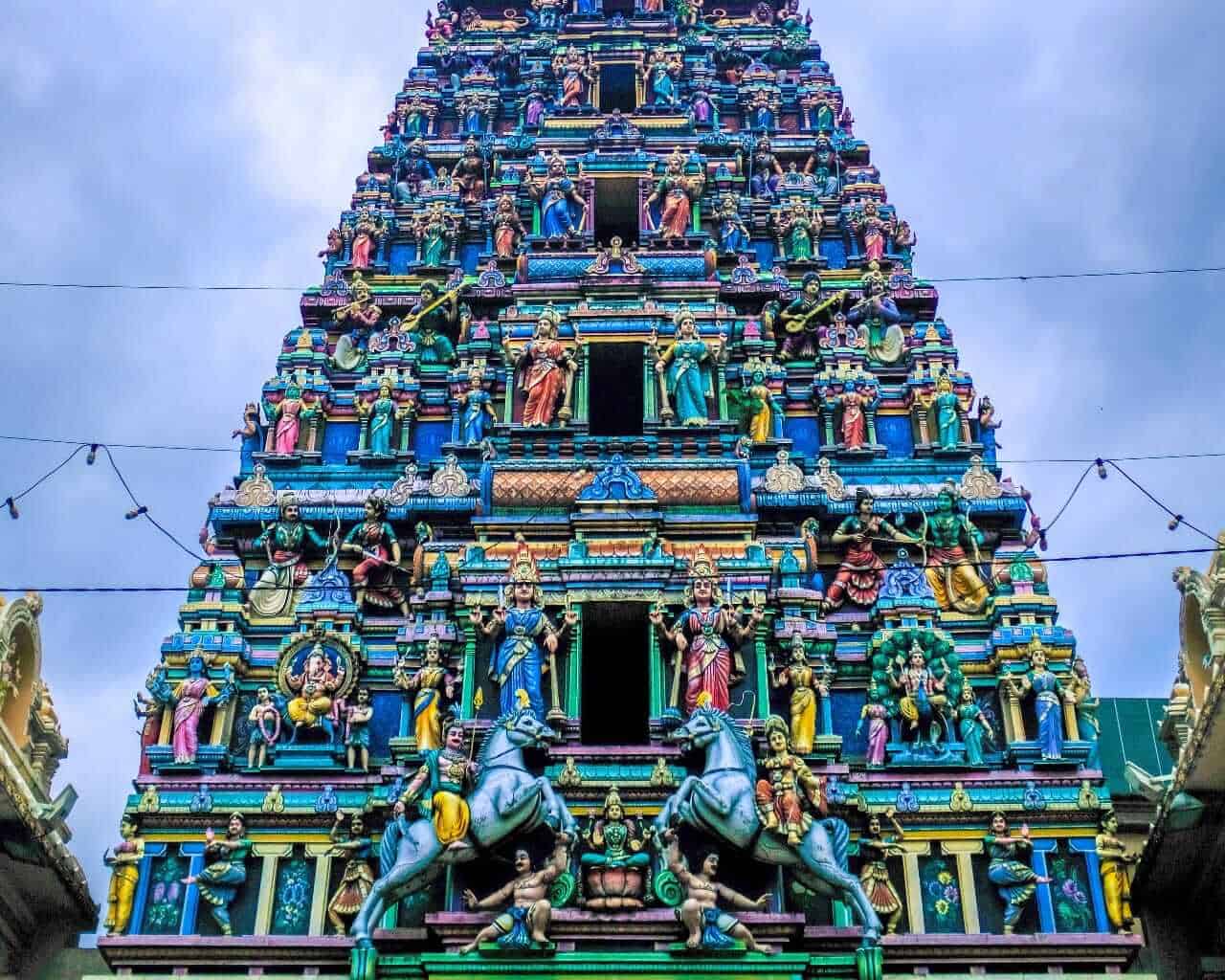 2) Dive into the history of Sri Mahamariamman Temple
Kuala Lumpur is a city that has embraced the cultures of Malay, Tamil, and Chinese equally. They have attractions related to all these ethnicities; one such place is the Sri Mahamariamman Temple. Well, this place is not just for pilgrim tourists.
This spot is a perfect place to start from to understand the dawn of Tamil culture in a foreign land. The shrine is pretty famous amongst the locals, and the presiding deity here is Mariamman, the incarnation of goddess Parvati.
Go around the massive and the most ancient temple complex of Kuala Lumpur and observe the intricacies involved in the Dravidian style of architecture. The temple is at a distance of 4.7 km from the famous Petronas tower.
The Opening hours are 6:30 am to 8:30 pm on all days, and there is no entry fee. Shoe counter fee: MYR0.20 / pair and the Bus numbers from Petronas tower are 300, 180, and 671. One can also take a Metro from Petronas tower: Metro – 4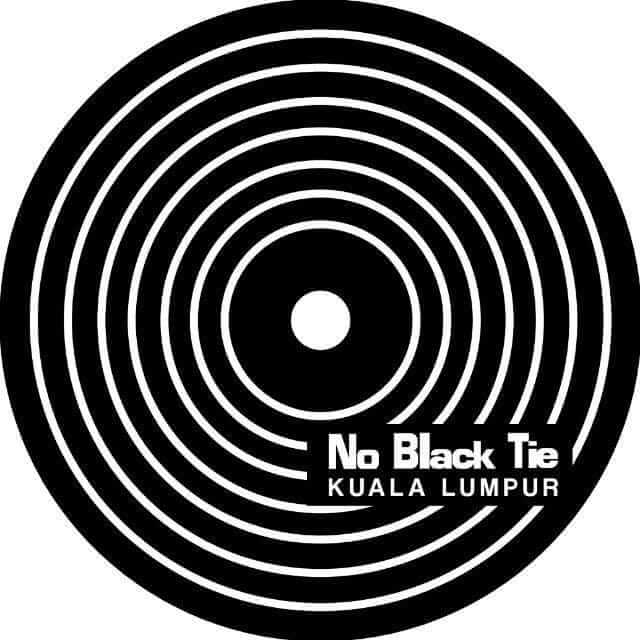 3) No Black Tie's groovy music will leave you spellbound
Instead of hitting the pubs and experiencing the same cliché nightlife of Kuala Lumpur, you can visit the No Black Tie club for some jazz music. At just RM50 – RM70 per person, you can sit right in front of some of the great musicians and tap your feet to the rhythmic jazz music. No Black Tie is one of the popular jazz bars in Kuala Lumpur. The rustic ambience with wooden walls and furniture makes this place one of the most happening ones.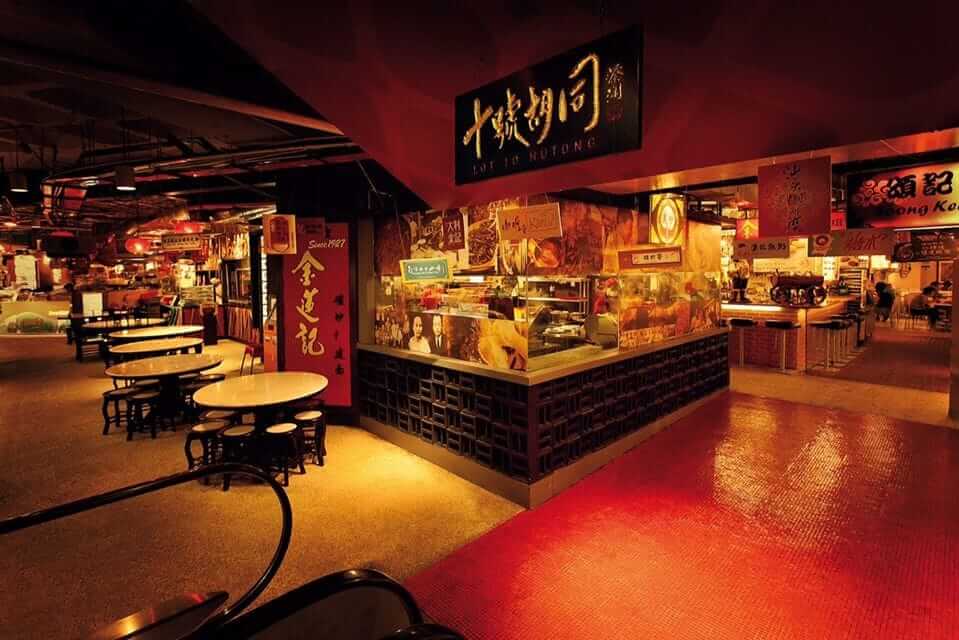 4) Go on a gastronomic tour in Lot 10 Hutong
It would not be an exaggeration to call Kuala Lumpur a paradise for foodies. Known for its yummy sea-food delicacies, the places to hang-out to binge are bountiful. One of the places that we recommend is Hutong.
Located in the Lot 10 Mall, this is one of the most buzzing food-joint here. Every famous delicacy of Malaysia is available here, and you can go on splurging on these authentic and local Malay cuisines. Slurp on the noodles soup coupled with Oyster omelettes.
Delicacies like Meatballs, Roasted meats, and stuffed dumplings are a few other must-try eateries. The cost of these food items is not more than 50 MYR. You can also go on a food tour, the "Off the Eaten Track" food tour" to experience the local cuisines during your travel to Kuala Lumpur.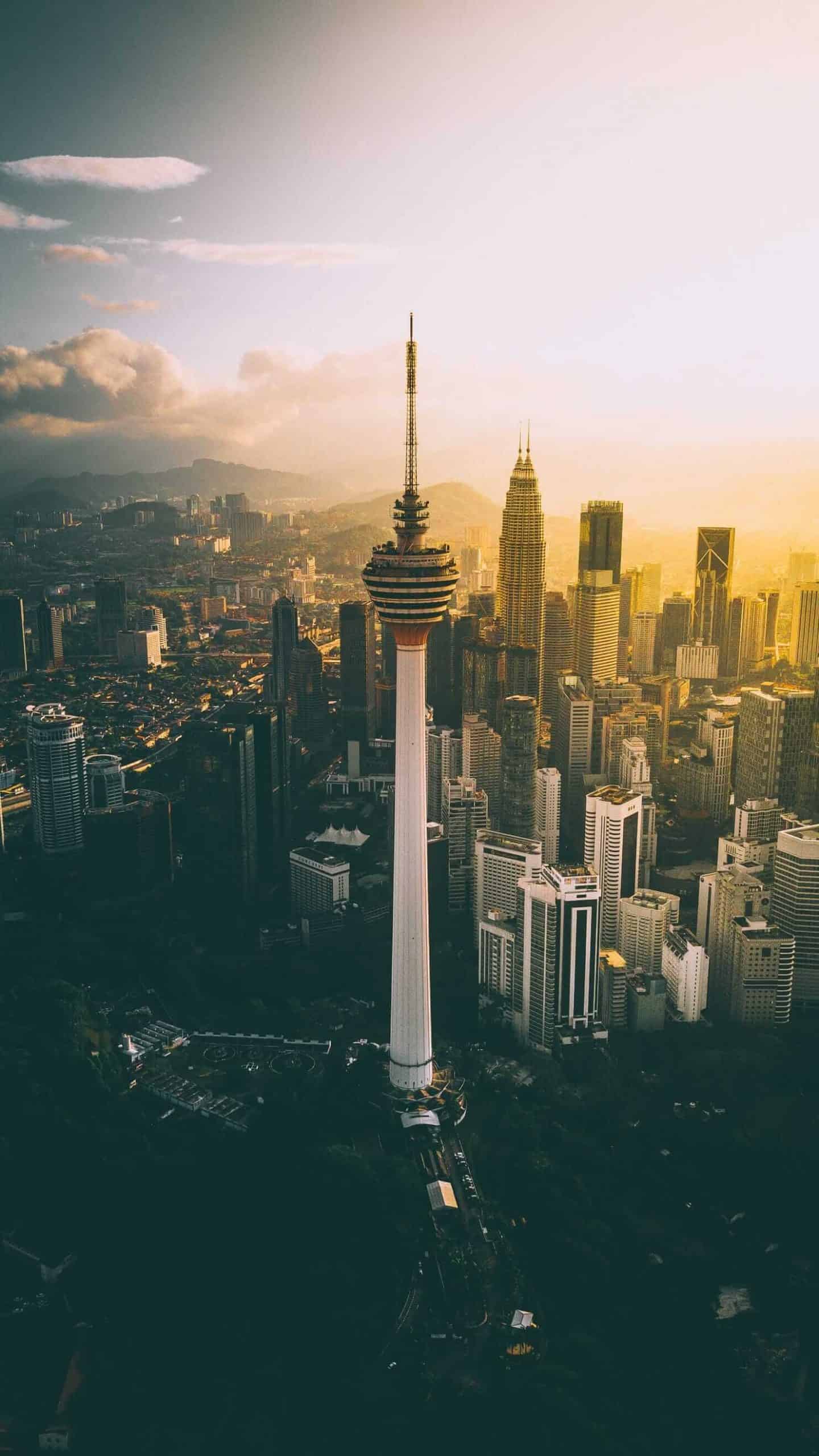 5) Don't forget to catch a glimpse of the entire Kuala Lumpur.
Catching a bird's eye view of Kuala Lumpur from a 335-meter tall tower visitor's deck, Menara Kuala Lumpur is a not to miss thing when you are here. Observing the planets, the moons, and the interstellar objects happen from this building. A glimpse of the well-lit city at night can really be mesmerizing. Kuala Lumpur tourism would remain incomplete without going to this place.
Adult entry fee to the Observation deck is RM 110 per person, RM 80 for children from 13 years and above. The tower is open from 9 am to 10 pm every day. Tickets cannot be bought after 9:30 pm.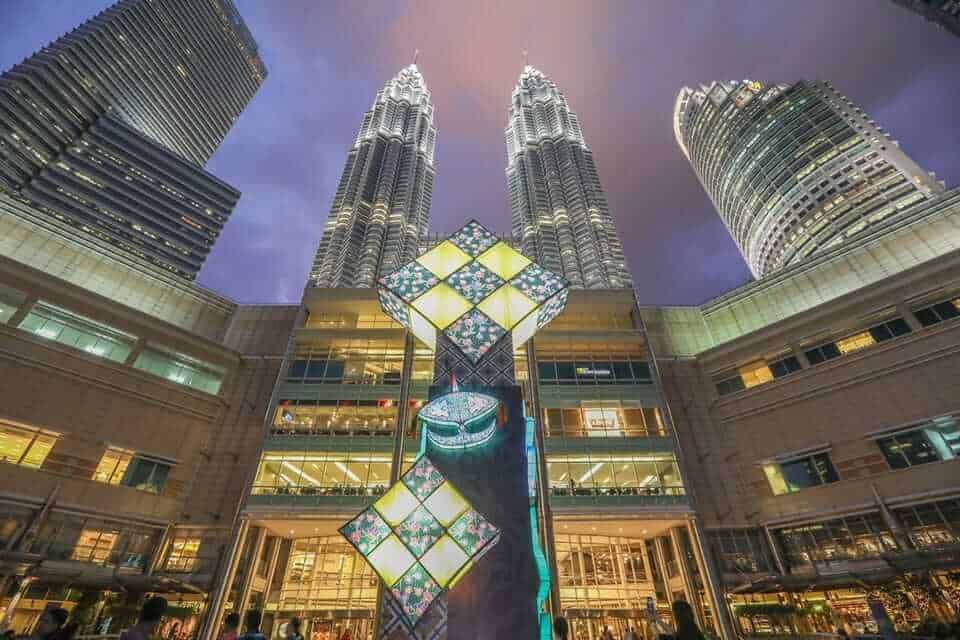 6) Suria KLCC will allure the shoppers
Everything that you want to experience in Kuala Lumpur is present under this roof. Suria KLCC, the house to the most popular landmark Petronas Towers, is a colossal shopping complex. Shopaholics will go crazy over this six-story giant complex picking up souvenirs, replica goods of top-notch brands, gizmos, and gadgets, and this is one of the main attractions of Kuala Lumpur for tourists.
Along with shopping, take a visit to the Rasa food court to binge on some freshly cooked Malay cuisines. The opening hours of the mall are 10 am–10 pm every day.  Kopi and nasi lemak are the must-try delicacies from the Rasa food court.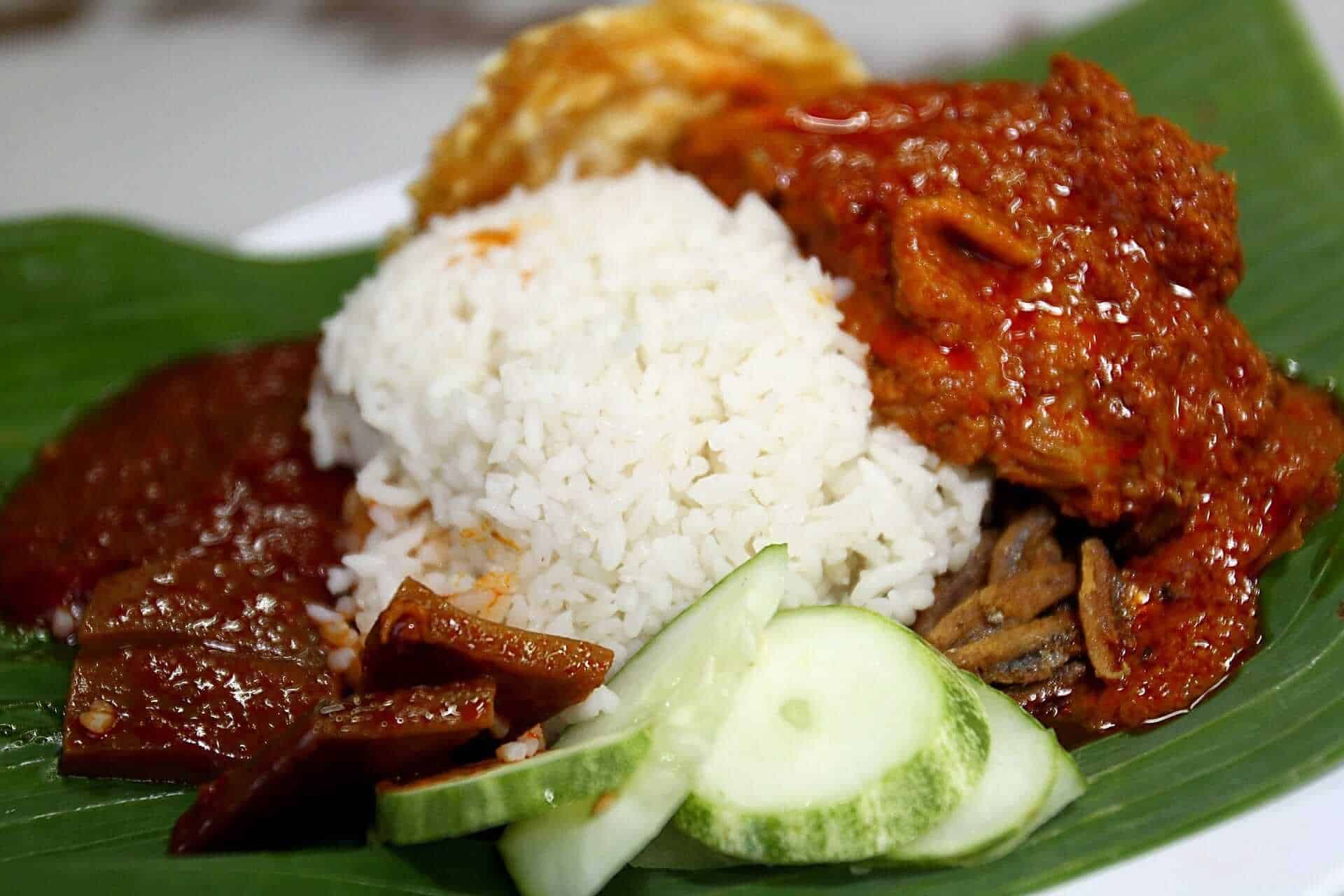 7) Learn to make some Malaysian delicacies
Food is one of the major attractions of Malaysia. Every cuisine here is delicious and it would not be an exaggeration to call it a melting pot of several cultures. They make Chinese, Malay, Indian, and other cuisines here. If you are a sucker for Malaysian food, it isn't easy to find the authentic ones anywhere outside Malaysia. There are a lot of cooking schools in Malaysia that offer vocational cooking courses to tourists. Penang Home cooking School, Lazat Malaysian Cooking classes, New Malaysian Kitchen etc.
The cooking classes are run in English to encourage a greater number of tourists to learn the cuisines. As you sharpen your culinary skills you would also get to spend some amazing time amidst experiencing the traditional Malay kitchen setup as well. Isn't this an interesting thing to do in Kuala Lumpur?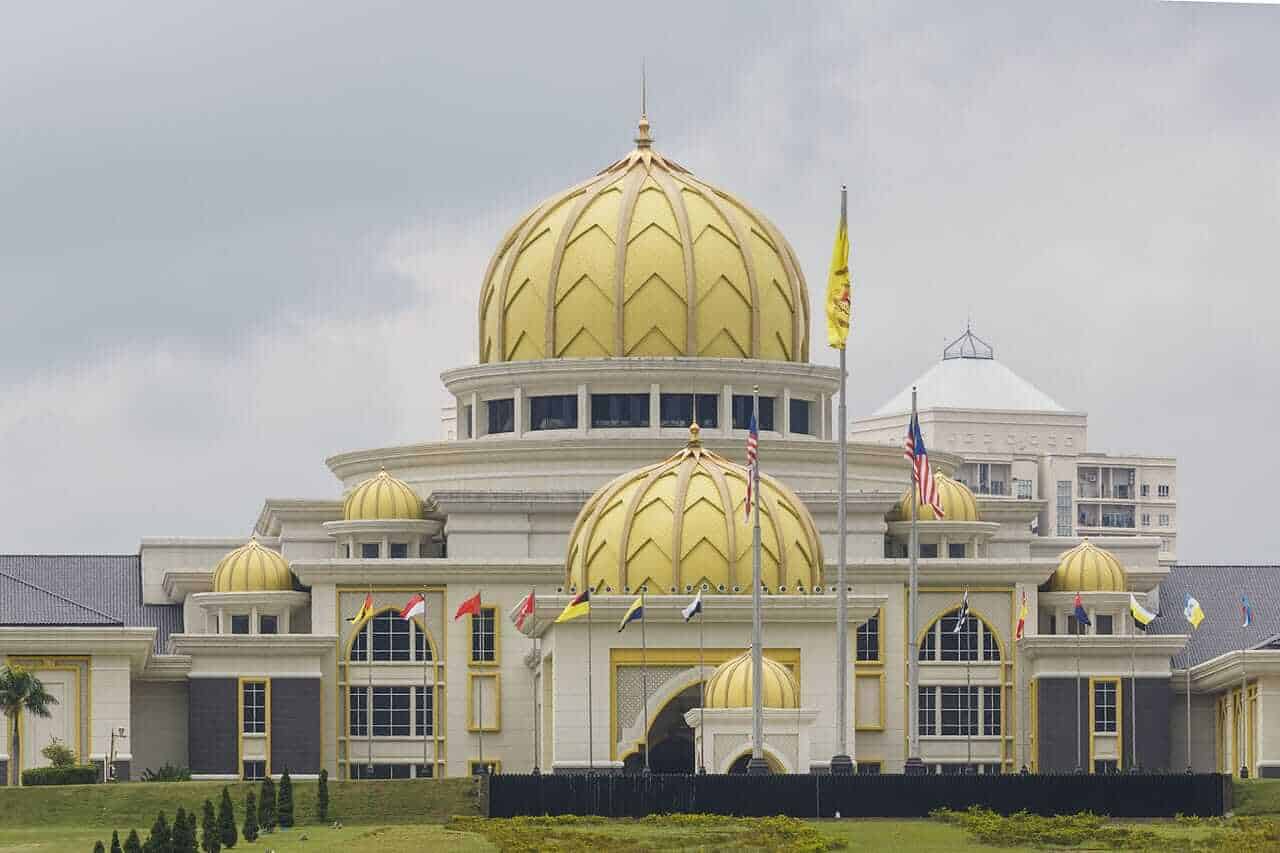 8) Explore the history of Malaysia at Istana Negara
Istana Negara is a place of royal significance. This massive palatial building was an abode to the kings of Malaysia. You can witness the glorious past and learn more about the history and culture of Malaysia here. After the inauguration of the new palace in 2011, this palace is transformed into a museum and is open to the public. The cost of the ticket is 0.56 MYR, and it is open on all days between 9 am to 5 pm.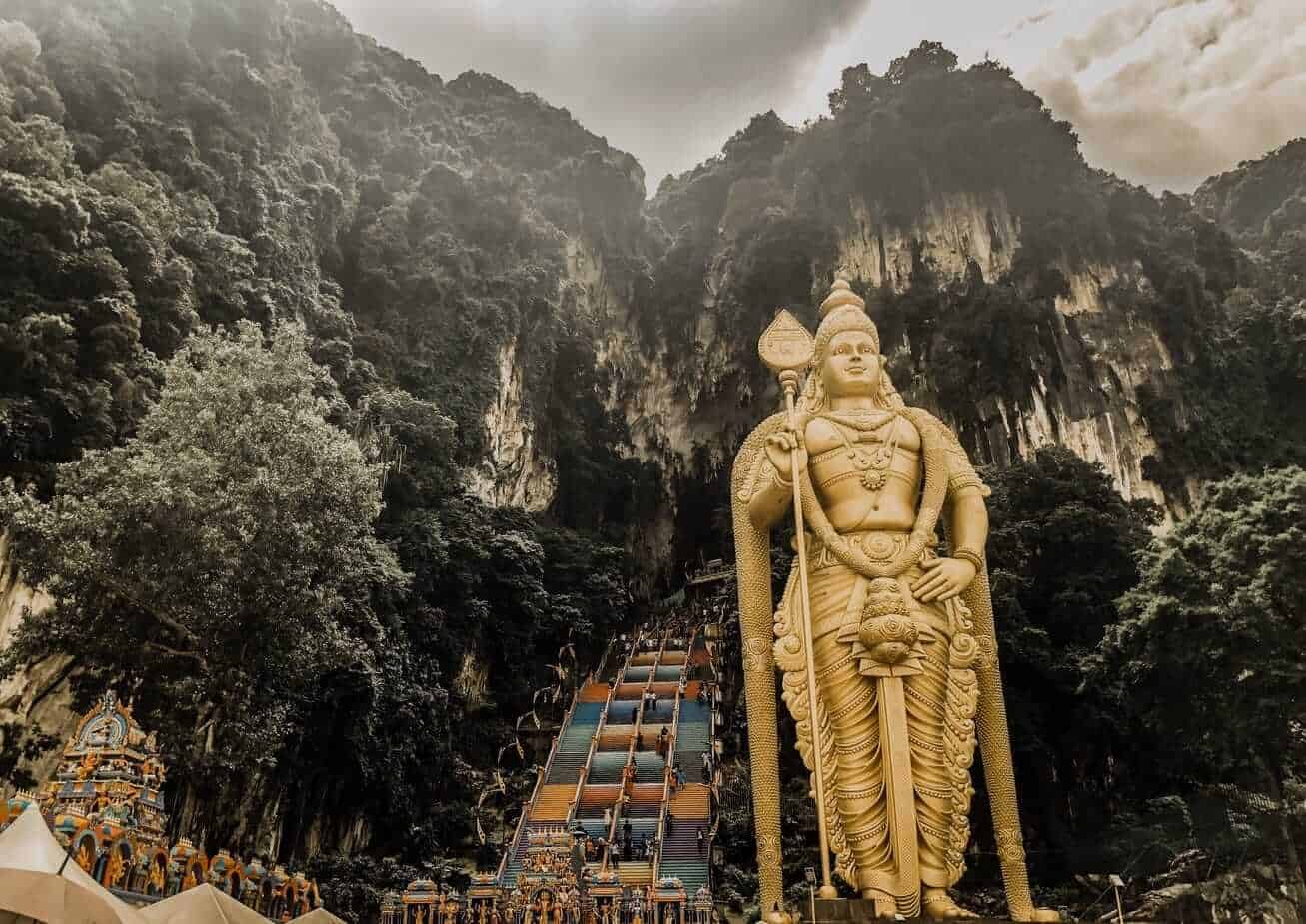 9) Explore the magnificent Batu Caves
Visiting Batu caves is one of the must-do things when you are in Kuala Lumpur. The naturally formed rock-cut cave temples surrounded by the rustic cliffs can give you heebie-jeebies. Beware of the wild monkeys when you are taking a stroll admiring the beauty of nature in Batu Caves.
The cave is located in Selangor, 15 km approximately from the capital city. Buses ply from Kuala Lumpur to Batu caves from the Sentral Station. Get off at the Sentul Station, and hop into a Komuter train by paying RM2. 30. It is open between 6 am to 9 pm on all days; this is one of the revered Hindu pilgrim centers in Malaysia.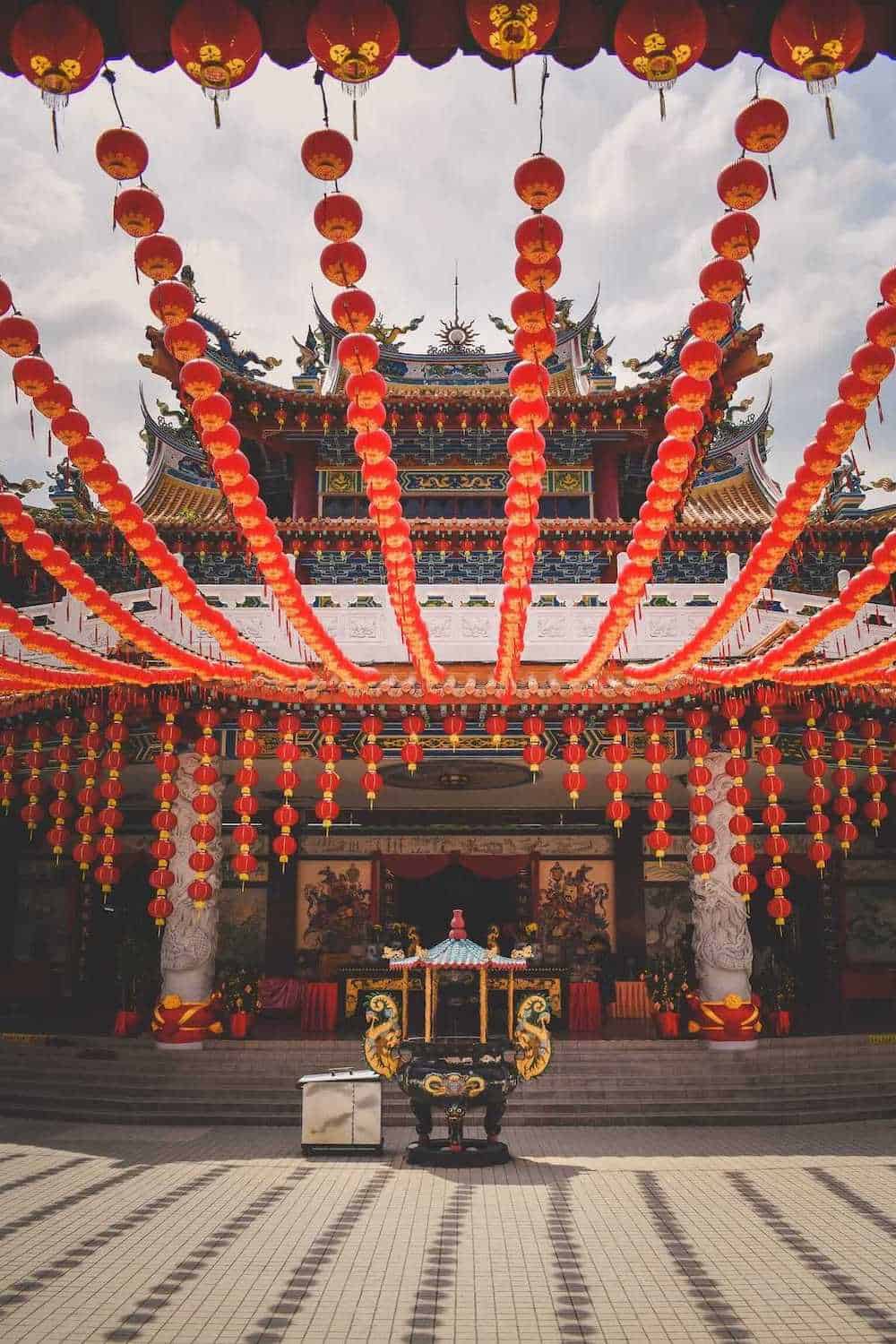 10) Chant the Buddhist hymns at Thean Hou Temple
The beautiful six-tier architecture of this Buddhist temple makes it one of the best iconic structures of Kuala Lumpur. The Tao, Confucian, and Buddhist decorative items are used as the interior designing elements.
The red pillars embrace the visitors with warmth as the color red signifies love and prosperity. Do not miss to observe the delicate carvings on the ceiling made using red and gold. The temple is open on all days from 8 am–10 pm and they do not charge an entrance fee. LRT from Petronas tower via Bangsar takes 49 min. You can travel at a fare of RM 2 – RM 7.
These are the top 10 things that every traveler must experience in Kuala Lumpur. We have made our effort to come up with the list of these exciting things; now, it's your turn to plan it right to explore Kuala Lumpur in a fascinating way.