Home » Destination Guides »
'When you consider things like the stars, our affairs don't seem to matter very much, do they?'
Virginia Woolf couldn't have stated it better. There are solace and calm in just looking at the twinkling stars that have enchanted humanity since ancient times. However, our contemporary world offers very few sites (there are only 3 Gold Rated Dark Sky Reserves in the world) because of the light-polluted skies and smoky haze of outdoor pollution. A perfect recipe for dark sky viewing is high altitude, dry weather, low population, and distance from urban growth.
Here we have compiled a list of the best stargazing destinations around the world. Go on, soak in the magic of those starry nights!
If you're a fan of the skies, also check our guide to watch the Northern Lights.
1) Utah, USA
The national parks and monuments of Colorado Plateau host some of the darkest skies remaining in the United States. Utah has as many as 11 places awarded an IDA-certified designation (International Dark Sky Association). This includes two national parks, four state parks, four national monuments, and one dark sky community. All of this makes the fine skies of Utah ideal for astrotourism. Utah is also at the heart of a cluster of certified parks called The Great Western Starry Way from New Mexico to Montana (half are in Utah).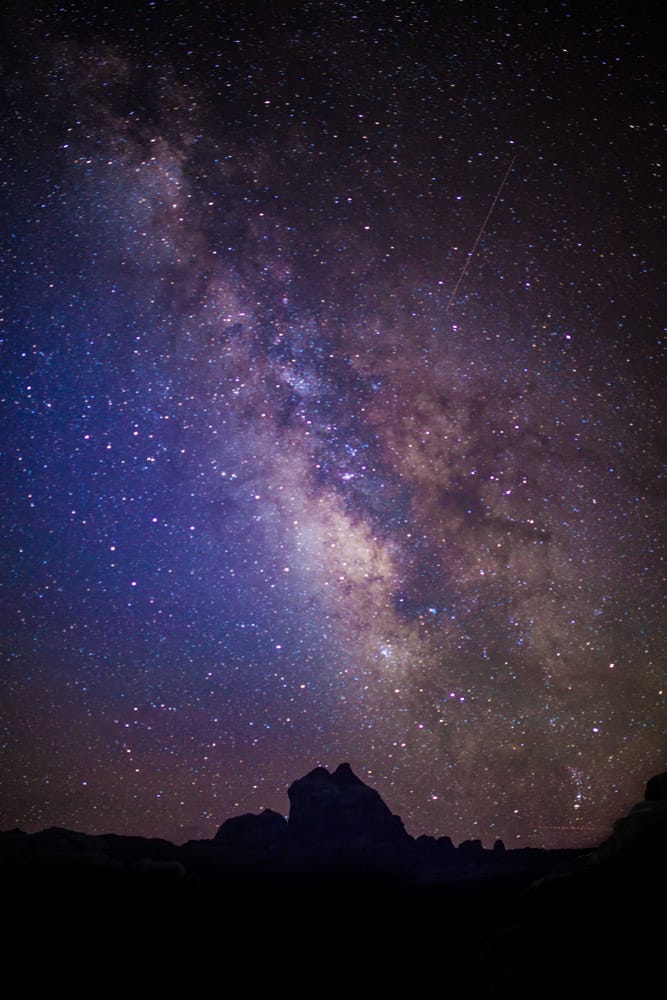 The certified dark sky parks in southeastern Utah are:
Dead Horse Point State Park

National Bridges monument

(World's first "Dark Sky Park" owing to its remoteness and dedication to zero light pollution)
In southwestern Utah you can visit: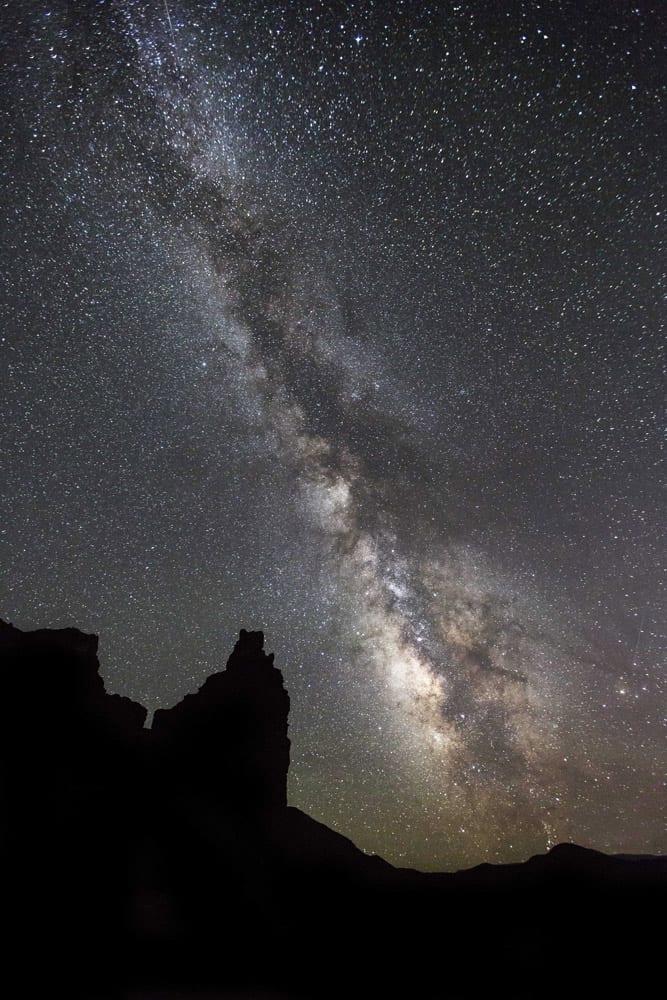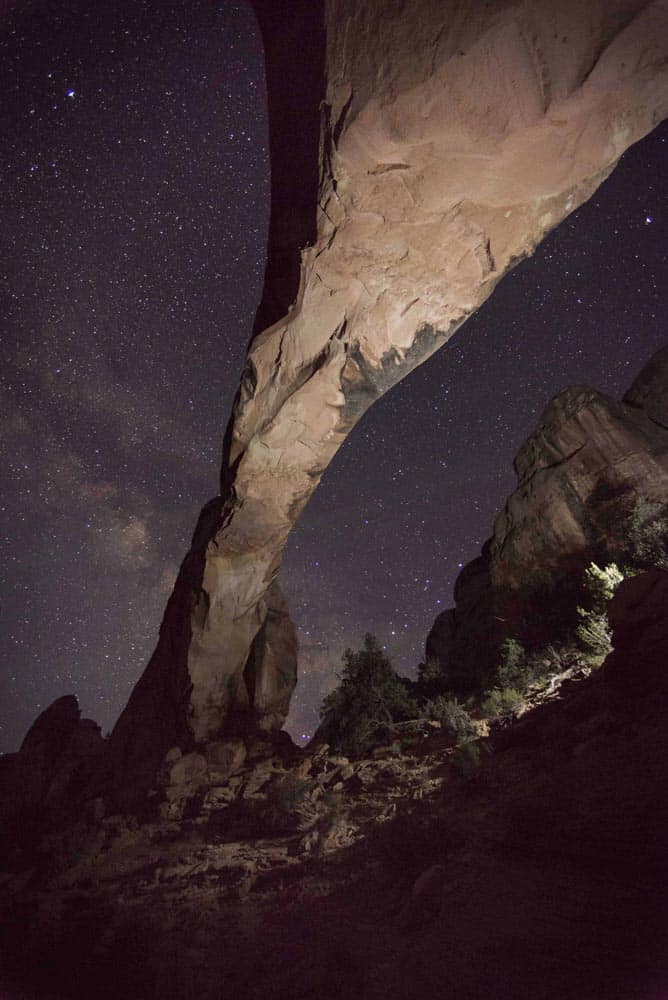 Goblin Valley state park
Cedar Breaks national monument (stargazing programmes throughout summer months and occasionally in winters)
In Northern Utah go to: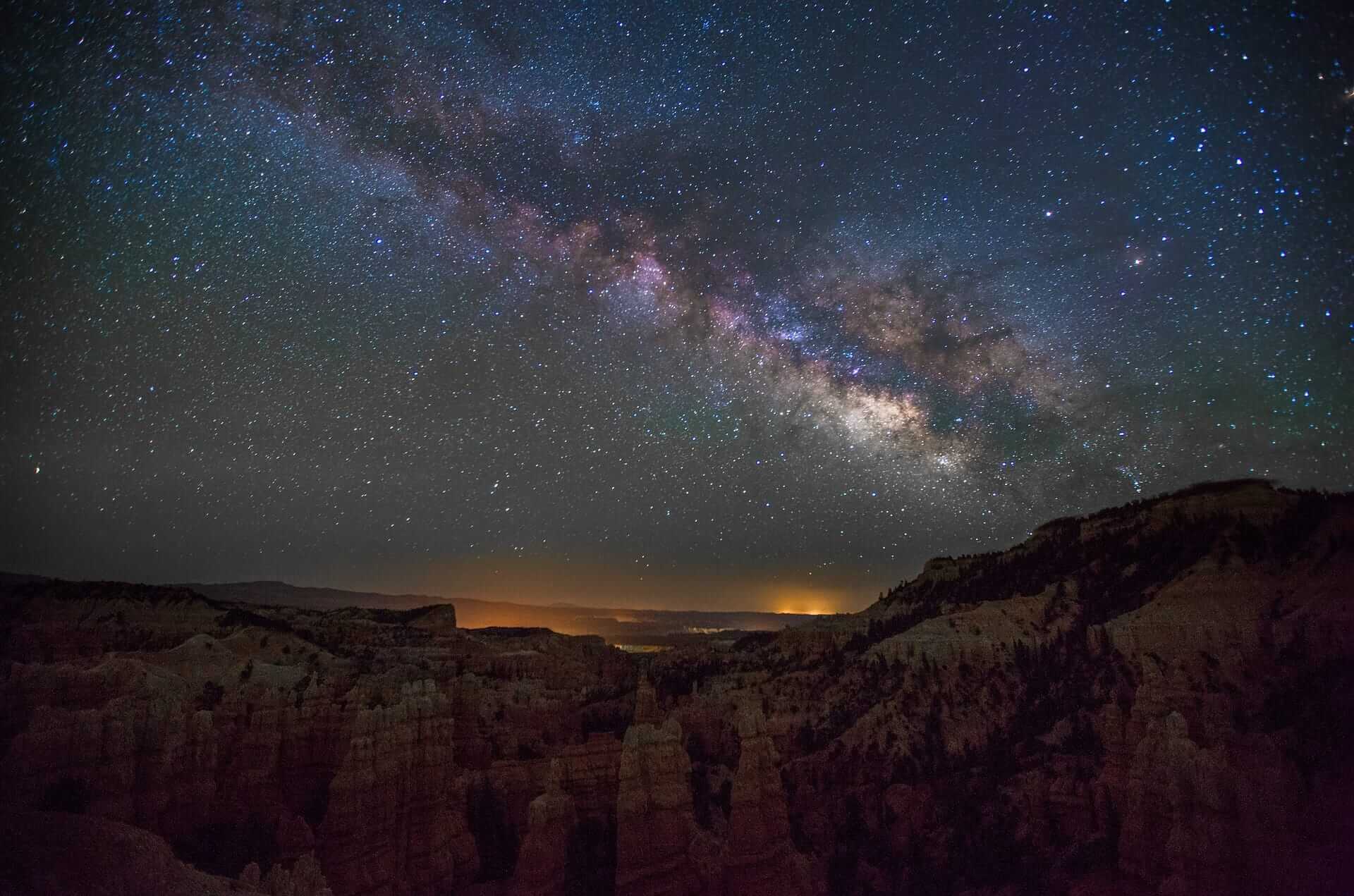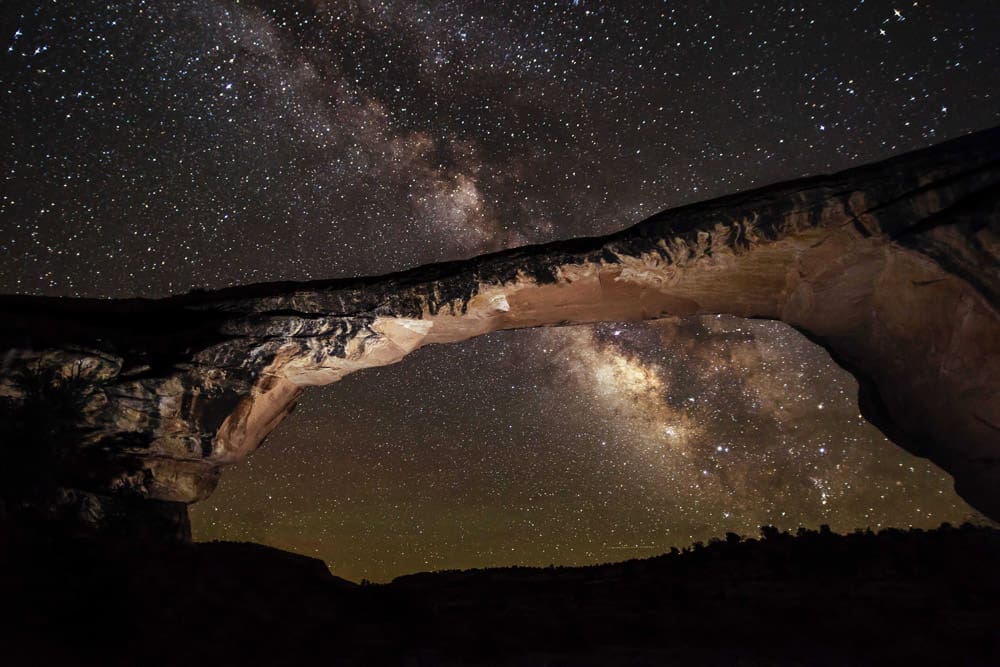 Utah's sky parks are fast becoming the last places where we are actually able to see dark skies.
2) NamibRand Nature Reserve, Namibia
The largest private nature reserves has been proclaimed as Africa's first International Dark Sky Reserve- Gold Tier (Gold Tier is the term used to describe reserves with nighttime environments that have little to no impact from light pollution and artificial light), which means that it is one of the best places on the planet to star-gaze.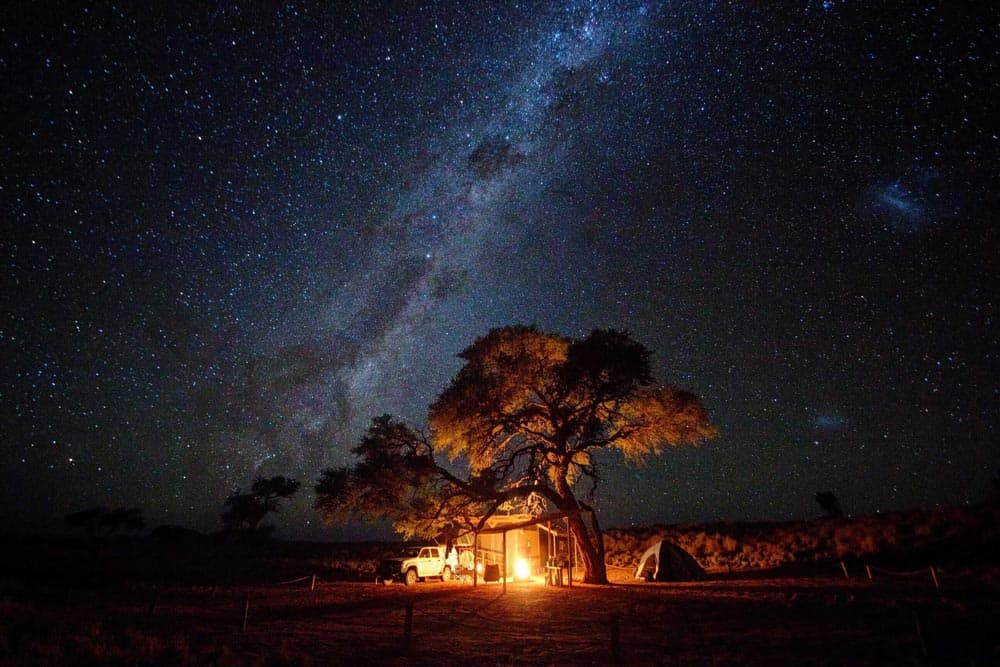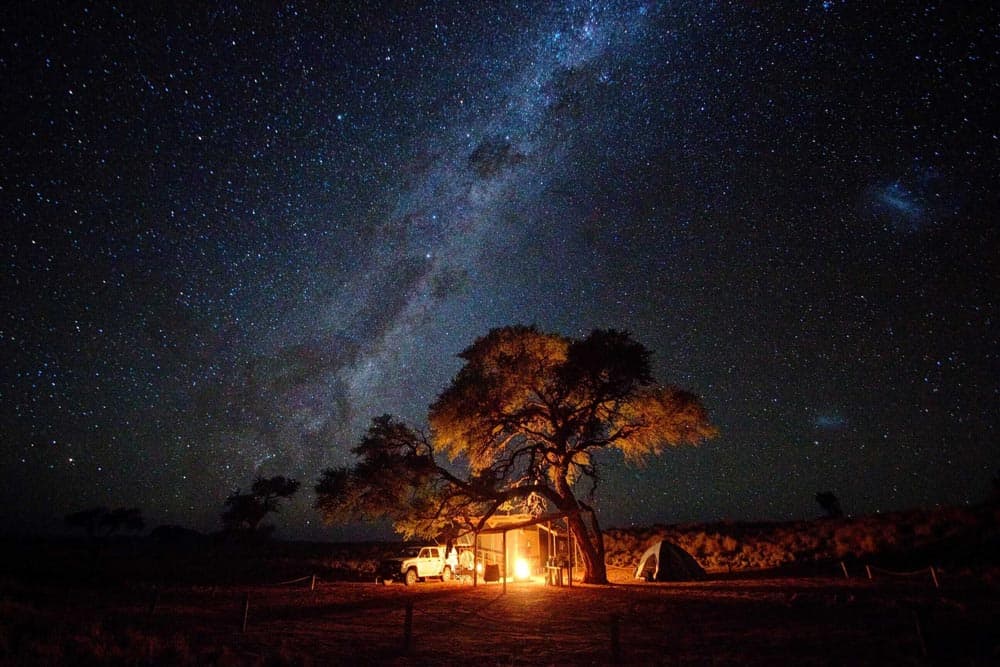 The massive 215,000 hectares reserve in the Namib Desert located away from city lights, boasts of darker skies and brighter stars. &Beyond Sossusvlei lodge offers unrivalled stargazing from its observatory in the NamibRand Nature Reserve, also hosting a state of the art observatory, complete with a Meade LX200R 12 inch telescope. Guests can join the resident astronomers either before or after dinner to unlock the mysteries of Namibia's skies.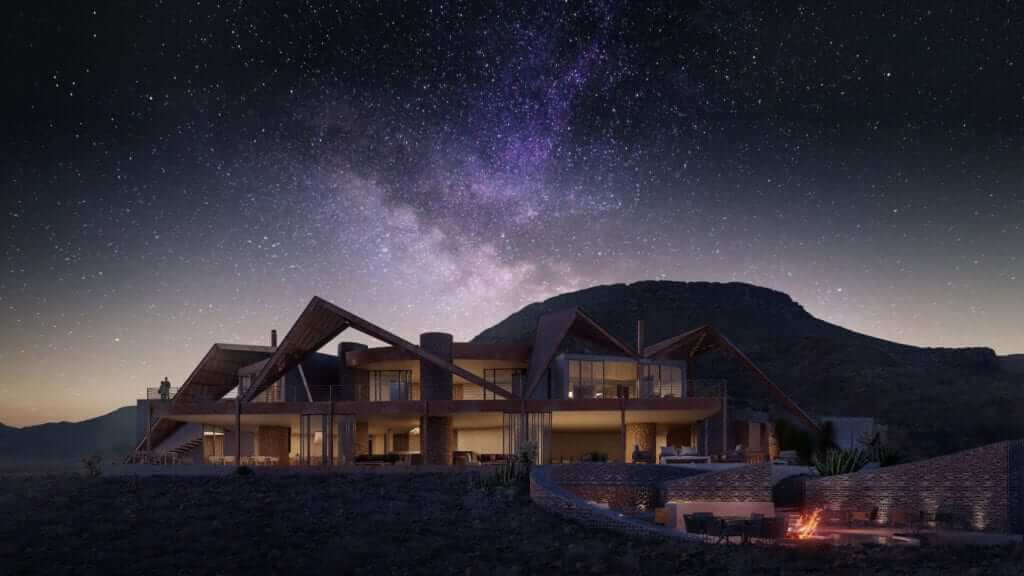 Guides here know about astronomy. They spend time with guests sharing stories about the constellations and unbelievable views of the moon, Jupiter or Saturn. Visitors also have an opportunity to expand their knowledge on the importance of preserving the dark skies, earth, desert, and sustainable living, light pollution, stars, and constellations at the Namib Desert Environmental Education Trust Centre.
3) Atacama desert, Chile
The desert possesses just all the right ingredients to make for an incredible and unforgettable star-gaze experience. With the driest desertscape, an altitude of 5000 m, arid atmosphere and clear unpolluted skies, the desert of Atacama is perfect for stargazing.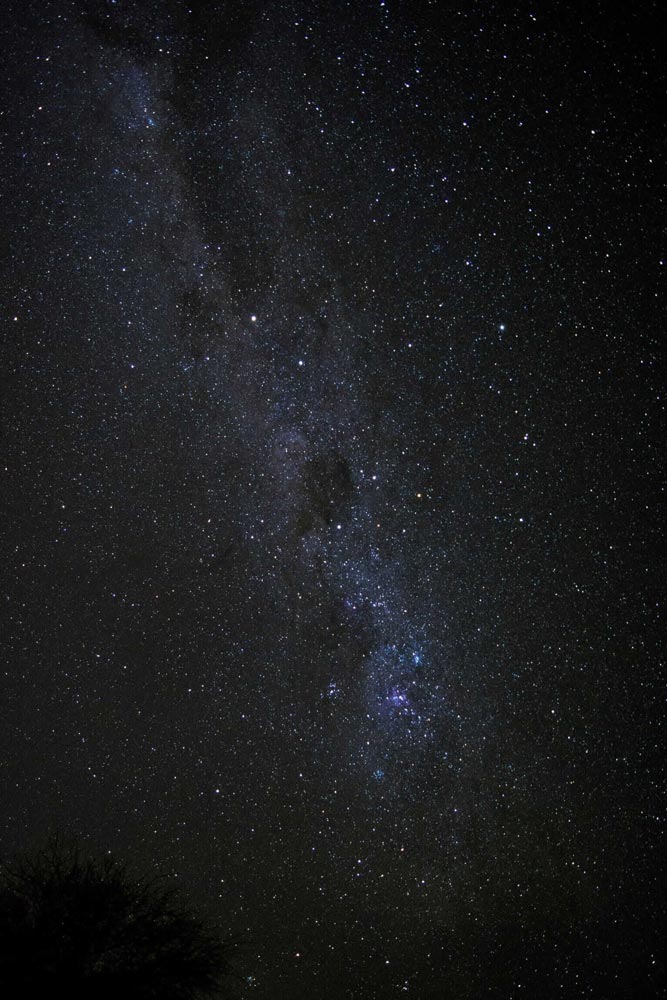 The skies are at their optimum best in many areas of the desert. San Pedro de Atacama celestial explorations (Star tour) in northern Chile, Antofagasta, Elqui Valley, and Cajón del Maipo all make for perfect stargazing hubs. You can also visit some of the many observatories in Chile that hold night tours to admire the universe through sophisticated instruments and discover firsthand the secrets of the universe which can only be accessed at night.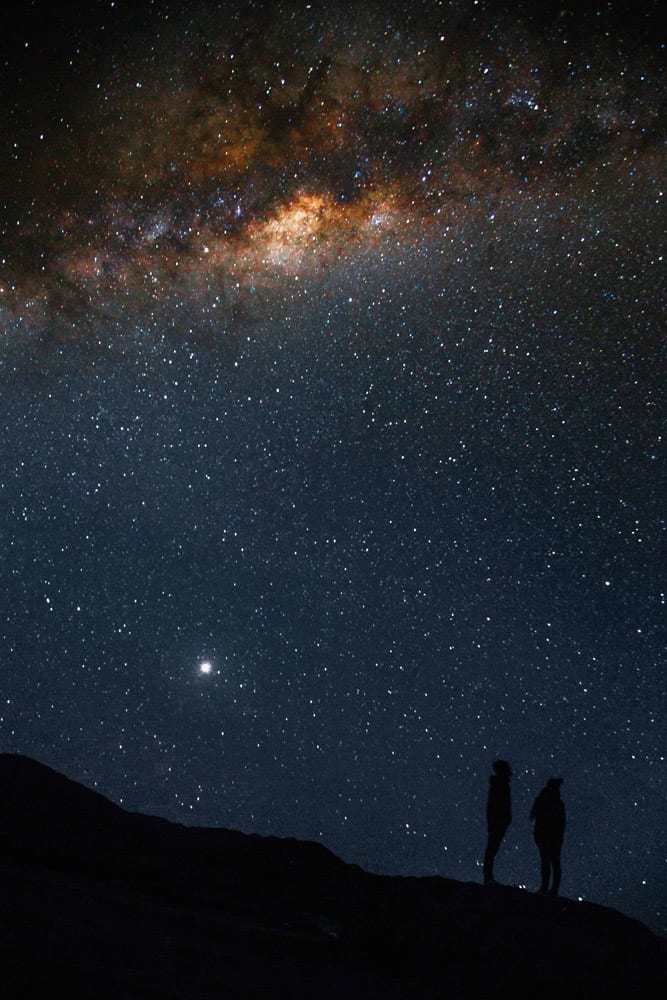 Aoraki Mackenzie is the world's largest and the only Dark Sky Reserve in the southern hemisphere (Gold tier). It undoubtedly makes for an exceptional star-gaze retreat.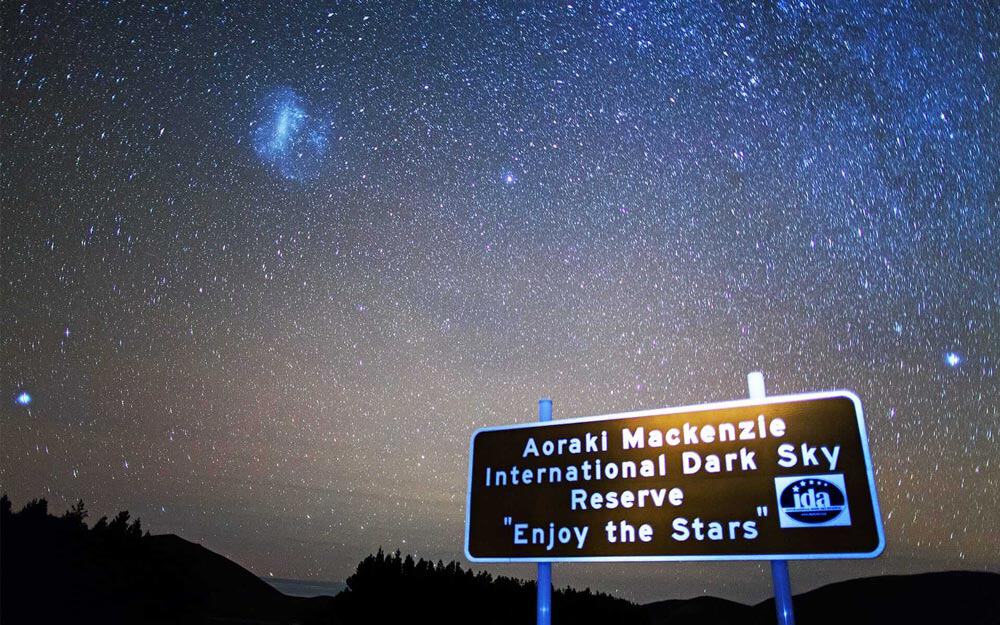 You can see the Magellanic Clouds, satellite galaxies and the Milky Way all year round. It is also possible to witness the Aurora Australis/the Southern Lights (check our guide on Northern Lights here), from this reserve. The area spread over 4300 sq km area is inside the Mackenzie Basin of the South Island. It also incorporates Aoraki Mt Cook National Park and the villages of Tekapo, Twizel and Mt Cook.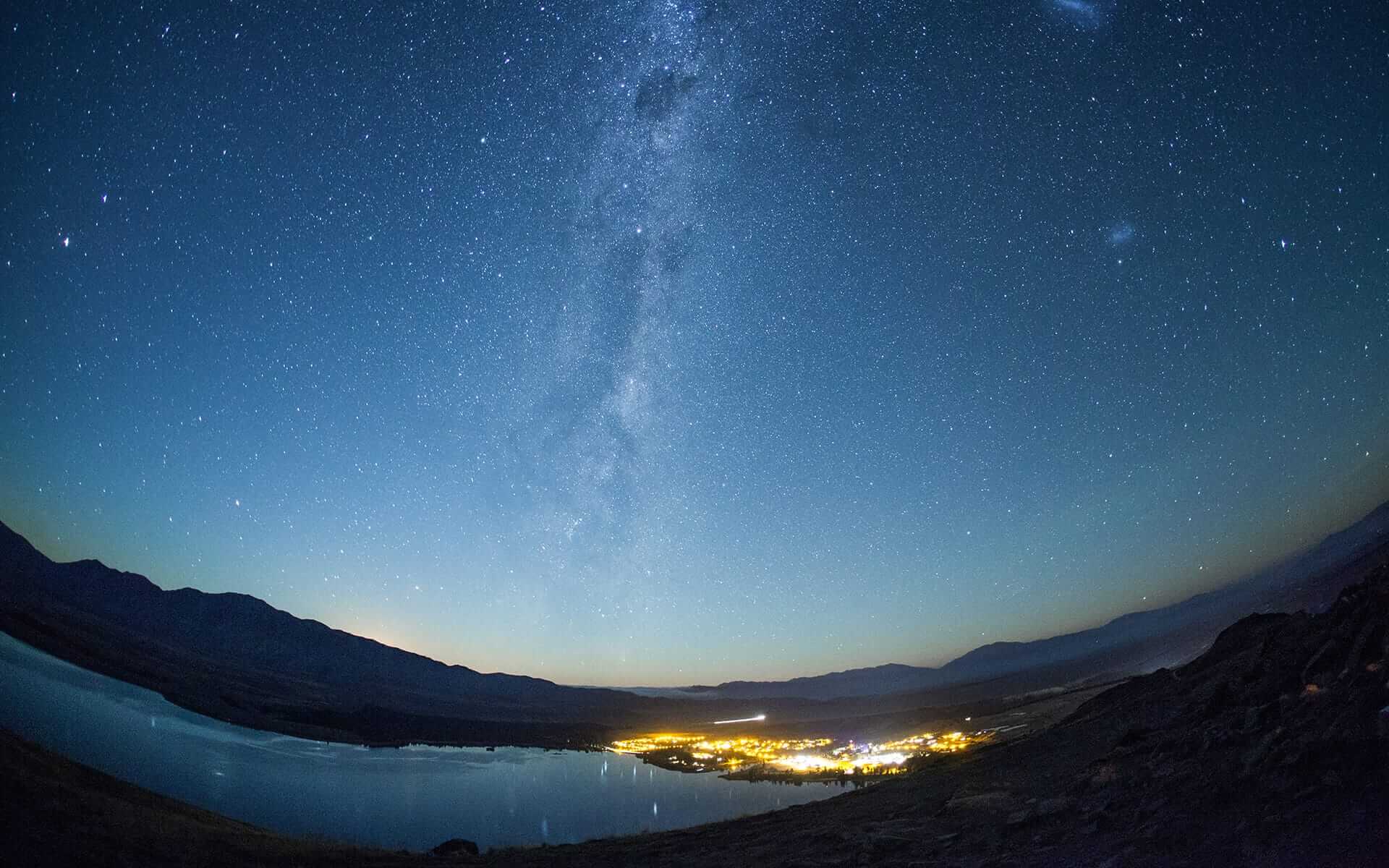 A clear night with no cloud cover is essential to make the most of the Southern Hemisphere stars. Various star-gazing tours with experienced guides are available in Lake Tekapo, Twizel, and Mt.Cook village to get you the best starry experience. Alternatively, you can also tour Mt John Observatory for southern celestial attractions through Earth & Sky astrotourism.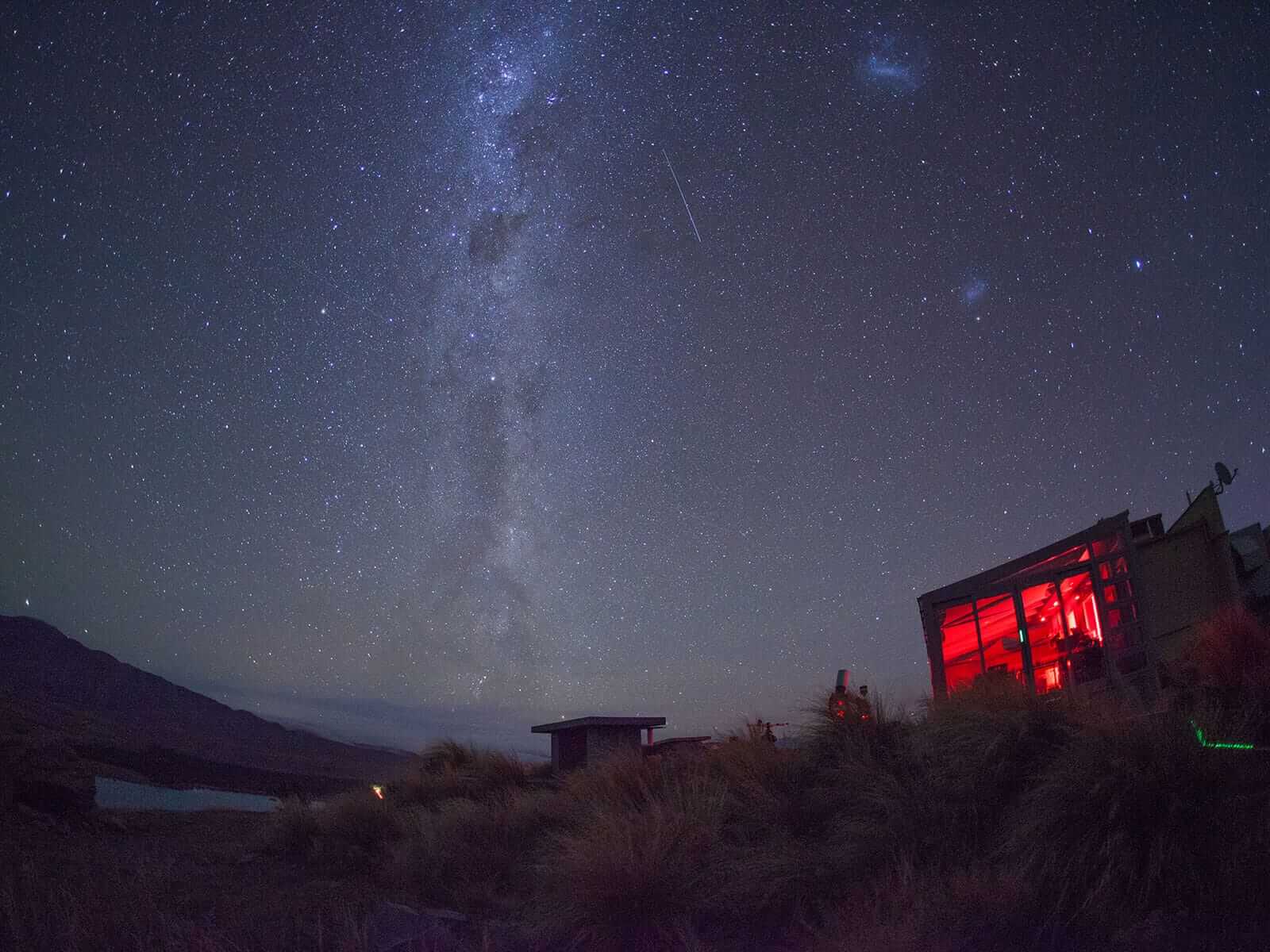 It is the only Gold tier dark-sky reserve in the Northern hemisphere.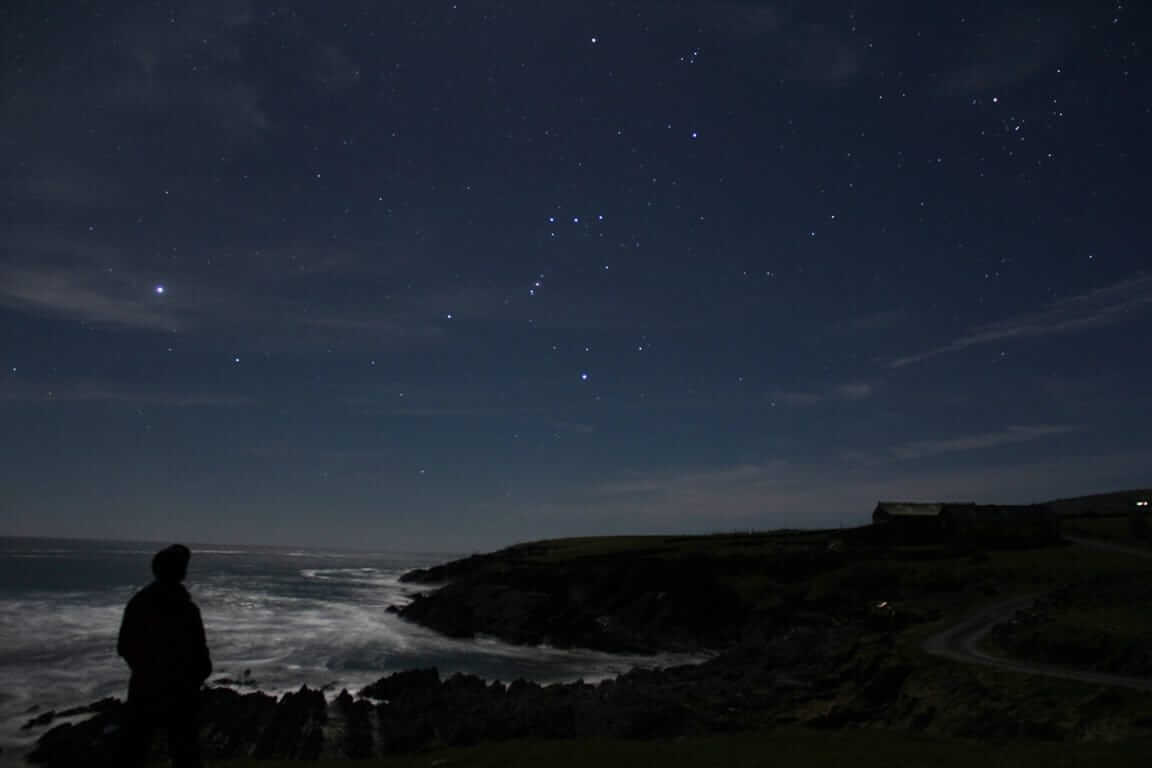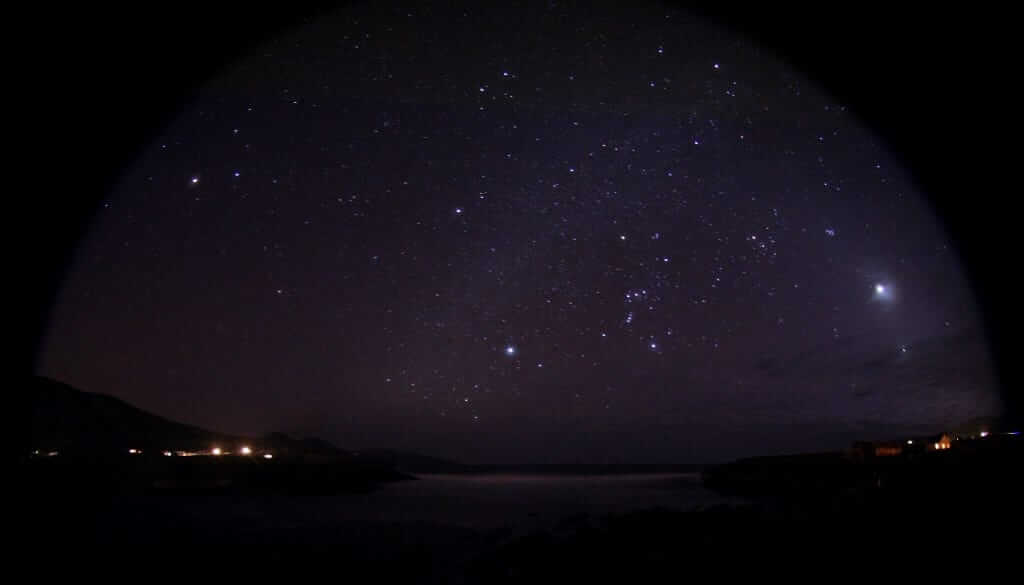 On clear nights the sky in this South West region of Ireland is simply stunning. You can see many astronomical sights through the naked eye. Enjoy an amazing display of the band of the Milky Way, the Andromeda Galaxy, Star Clusters, constellations and Nebulas. Also, go Satellite watching, Moon gazing, Planet hunting, or simply get lost in the glory of the wonder of 'falling stars'.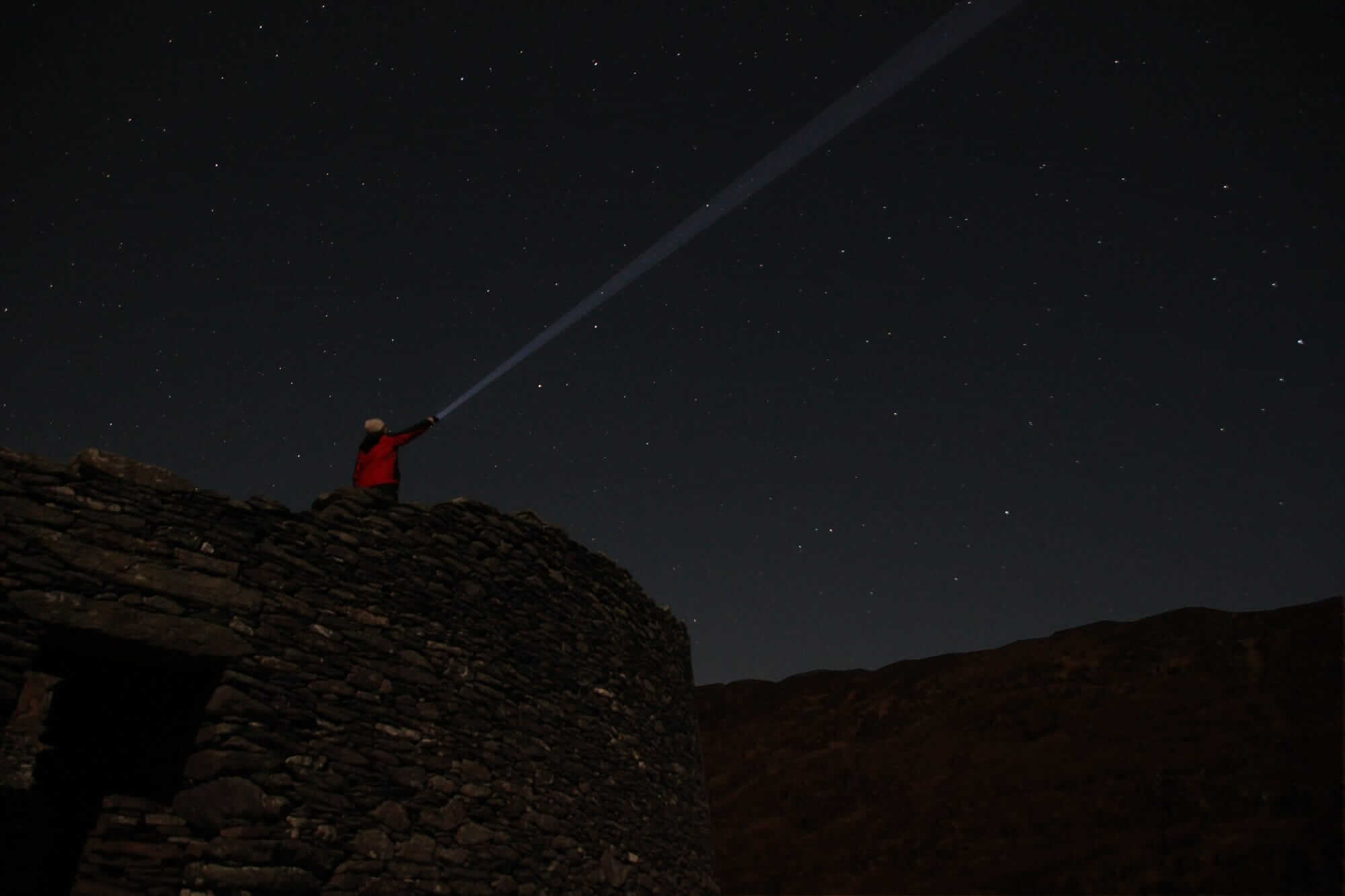 The reserve is a Residential Reserve and hosts a little village (the Glen) in its Core zone replete with ancient stone forts (Staigue and Lohar Forts), Neolithic Rock Art and Standing Stones, farms, a chocolate factory, a church, a little pub, a school, a playground, beaches, holiday homes, lakes and rivers where you can fish, a hostel, a bird sanctuary and a UNESCO World Heritage site, The Skellig Islands. Experienced local astronomers as a Stargazing guide are also available for hire.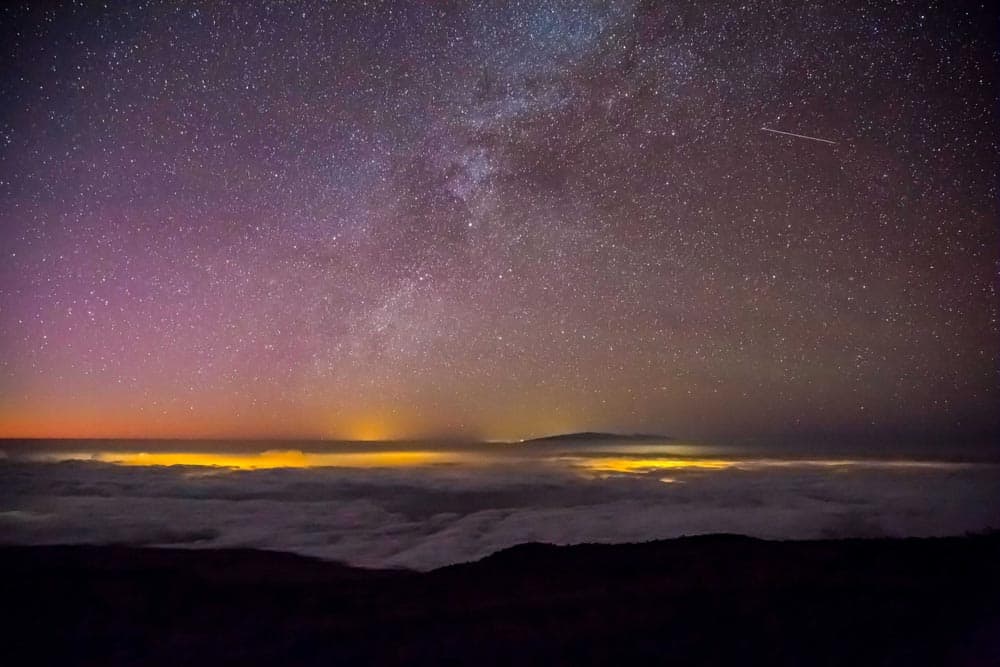 Mauna Kea, a 4200m high dormant volcano on the southernmost Hawaiian island is home to a premier world observatory. The summit is accessible to visitors only from sunrise to sunset. Although, even from lower elevations, the sky is majestically starry.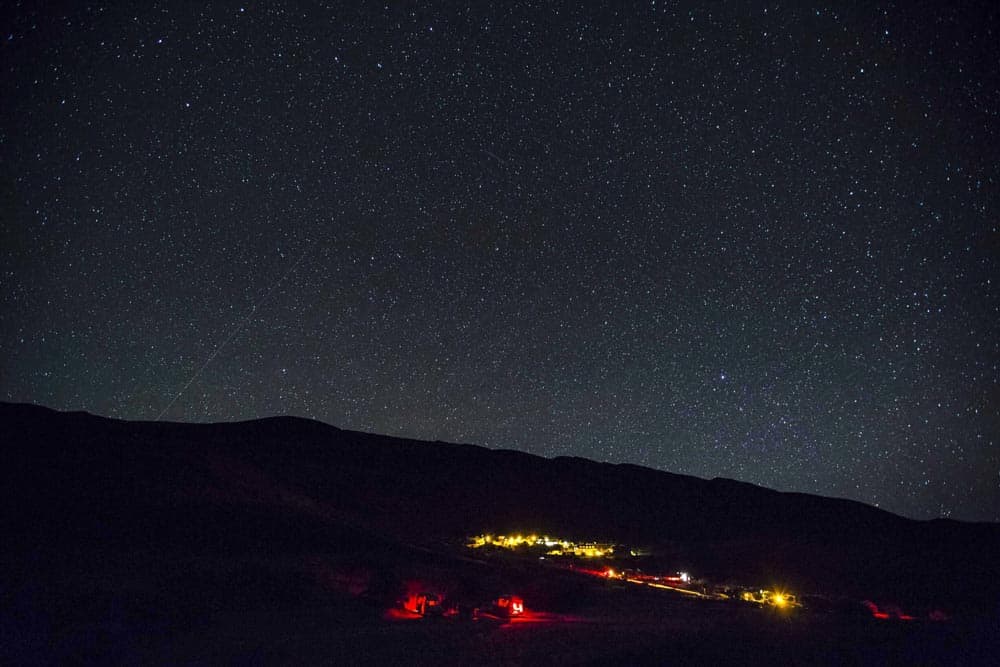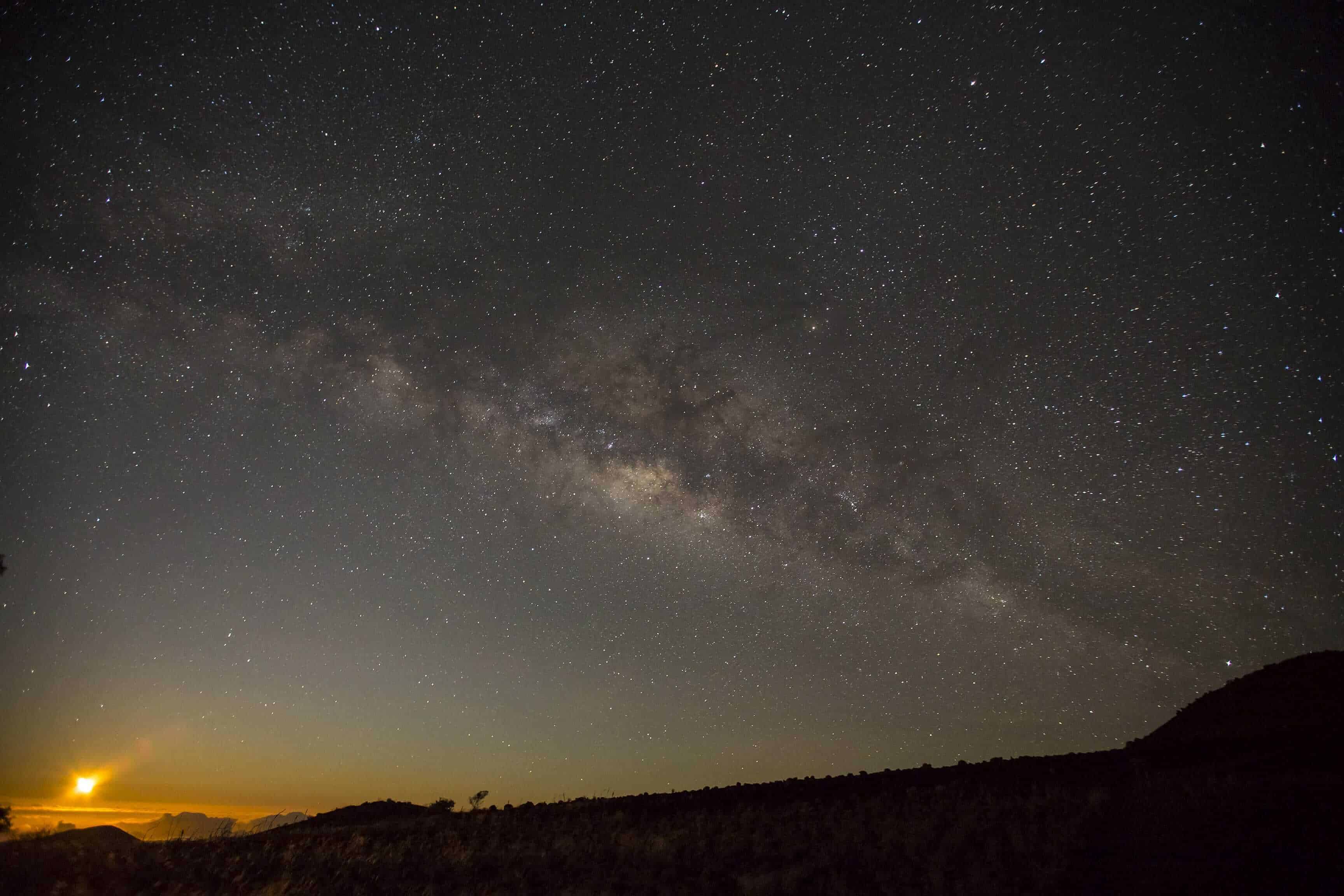 Star-gazing programs are hosted by the Mauna Kea Visitor Center, at an optimum altitude of 9,200 feet. Guided sunset and stargazing tours are also available at Haleakalā crater (10,000 feet) on Maui.
7) Death Valley National Park, USA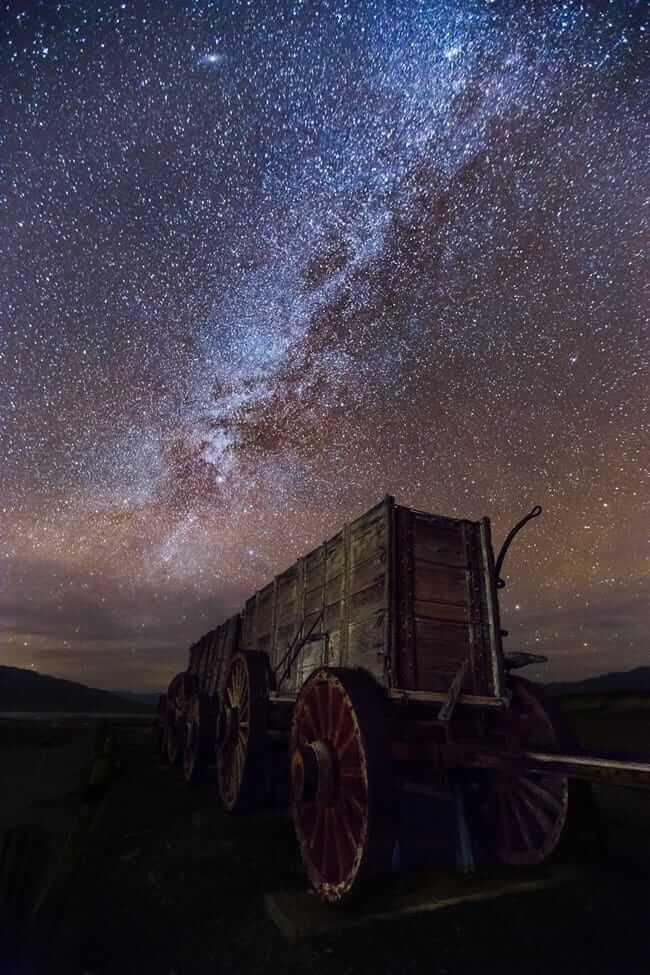 The Park situated in the California and Nevada deserts is one of the world's largest dark sky reserves. It has an area encompassing more than 3 million acres! At Death Valley, the sky literally begins at your feet. Here, anyone can look up and see the universe the way everyone could 100 years ago.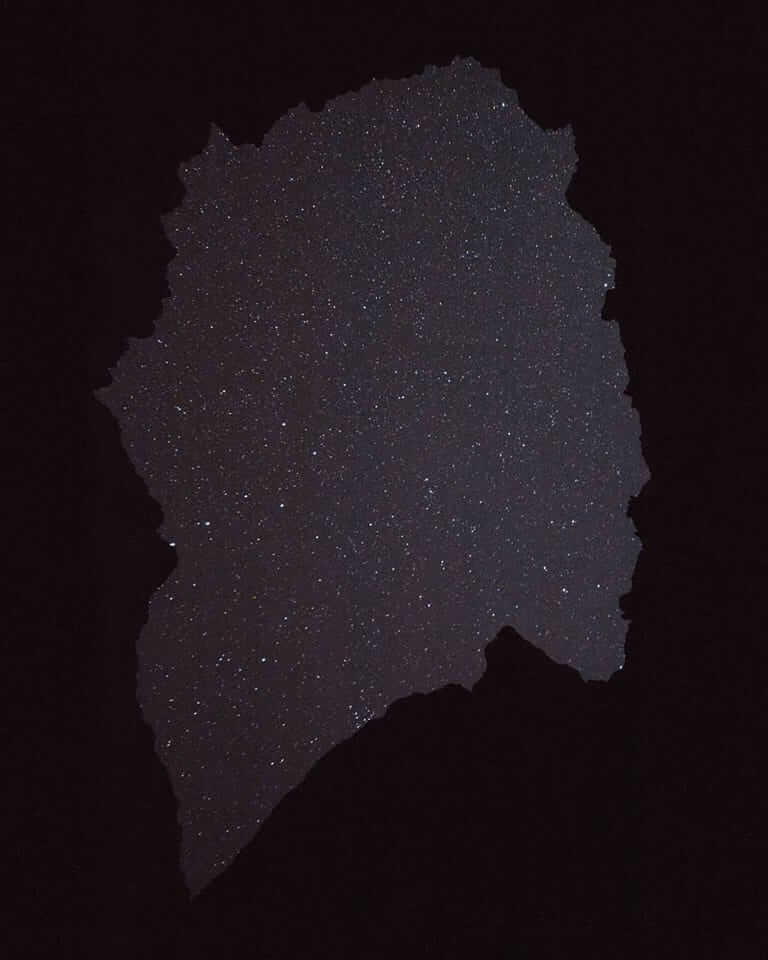 Harmony Borax Works, located close to the Furnace Creek Visitor Center; Mesquite Flat Sand Dunes, located close to Stovepipe Wells and Badwater Basin situated 17 miles south on Badwater Road are great places to view the stars, Milky Way. Park-ranger led programs offer night sky excursions and hold stargazing events (mostly between November and April when temperatures are lower). The park and Furnace Creek Resort also co-host an annual Death Valley Winter Star Party, usually in February.  
8) Ladakh, India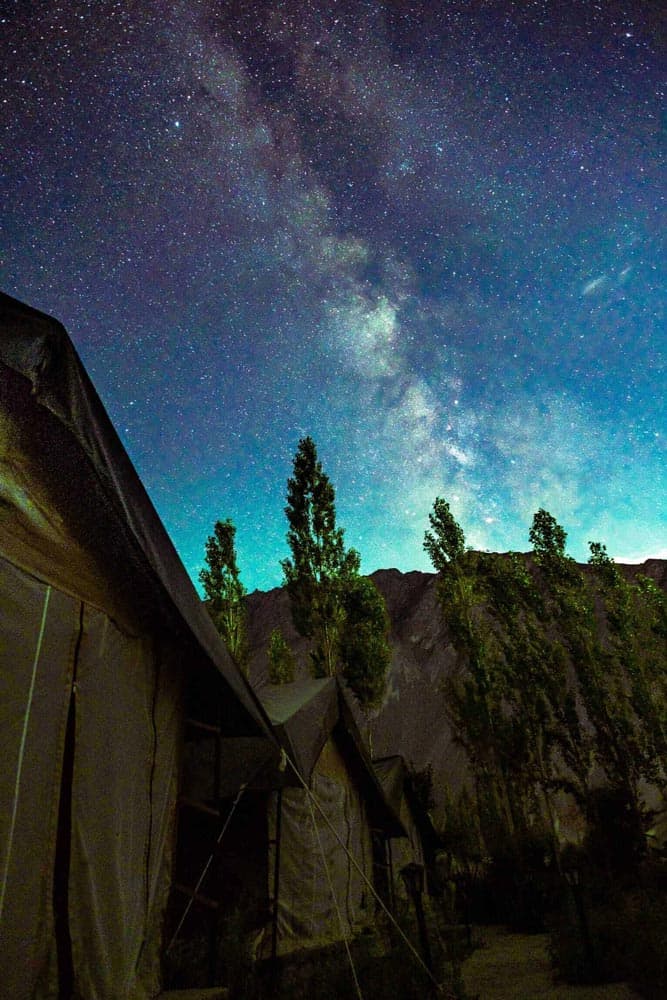 Translated as 'the Land of High Passes'. The stony landscape of India's most northernly region makes for a spectacular stargazing experience. Its high altitude, low levels of water vapor in the air and the lack of light pollution (other than those of illuminated temples) render the place with one of the best dark sky environments on Earth.
Though the night-sky astrotourism in the region is still in the nascent stages of development it is fast catching on in the region with many tourists visiting the place armed with telescopes. Homestay with traditional Ladakhi facilities, Stoke Palace heritage hotel, Ladakhi women's travel company is some of the good options to check out for accommodations.
Happy travels and find more inspiration for your next trip in our destination guides page!