Home » Destination Guides »
Sprawling over an area of 6340 km2 and alluring chunks of tourists through its widespread beauty; Shanghai is one of the finest places to explore. Often referred to as the financial hub, this city displays a perfect blend multicultural flair that endows it with a unique glamour aspect. Read on and get a glimpse of one of the most cherished travel destinations.
How to get there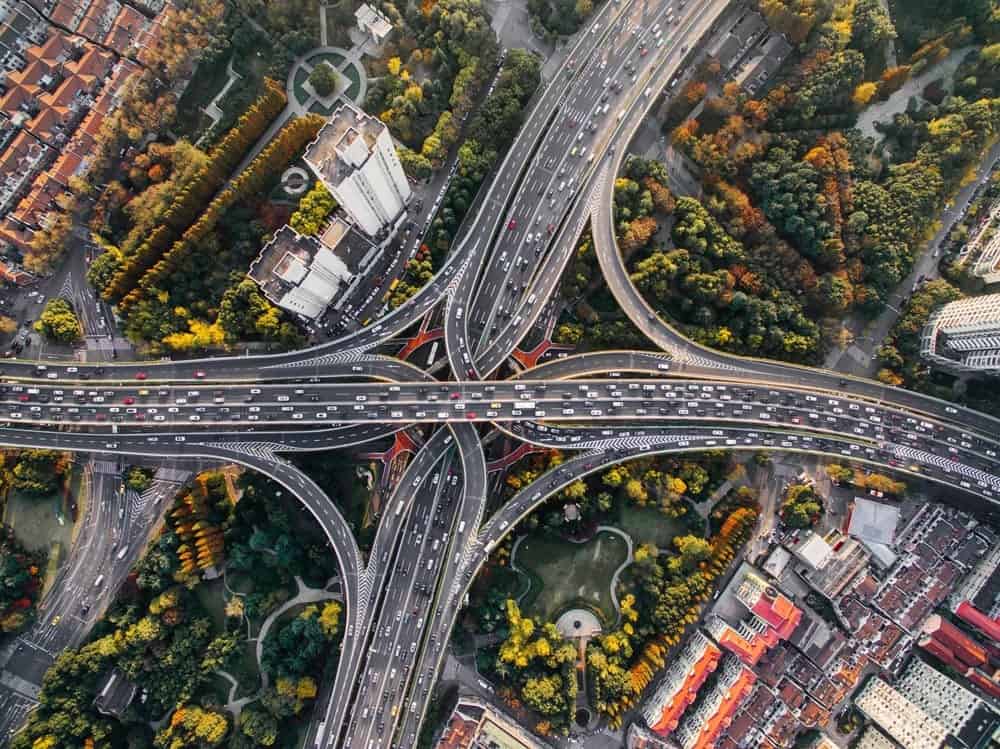 Shanghai has got two airports named as the Pudong and the Hongqiao. The Pudong Airport is the main International Airport whereas the Hongqiao mostly handles domestic flights only. Shanghai is very well connected to all the continents in the world as a reason of which you can easily board the best flights and land here with great ease. As far as ferry services are concerned, you can opt for this option if you are in Hong Kong, Osaka or Kobe.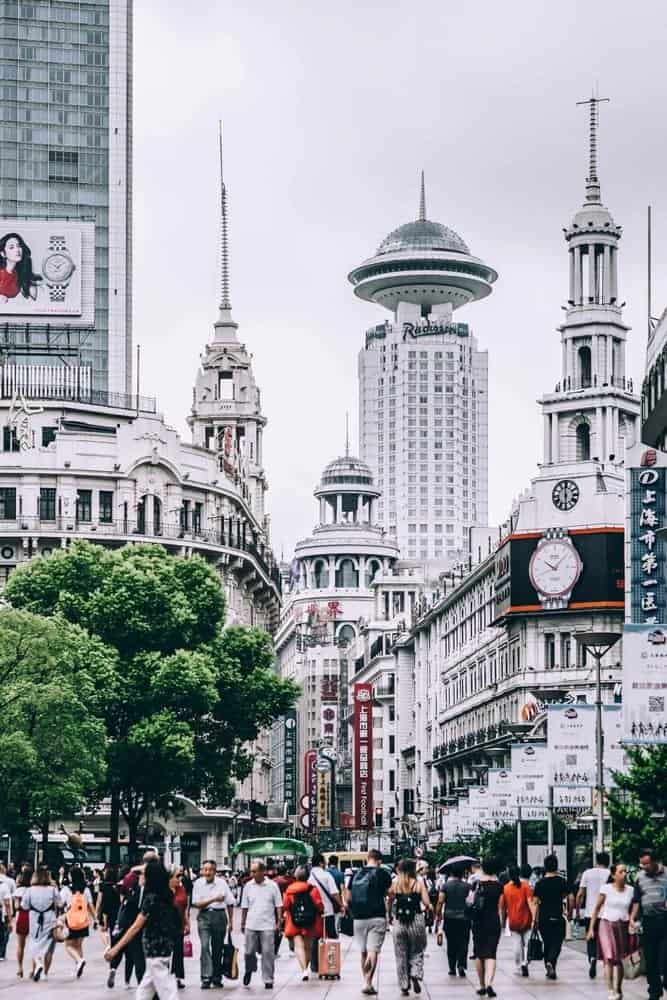 Best time to visit
Autumn and spring season in Shanghai allows the patrons to explore this wonderful tourist spot to the full. The time between March to May and September to November are considered apt for traveling over here. Avoid extreme summers and winters as it interrupts urban exploration.
Places to visit
Shanghai's Promenade: The Bund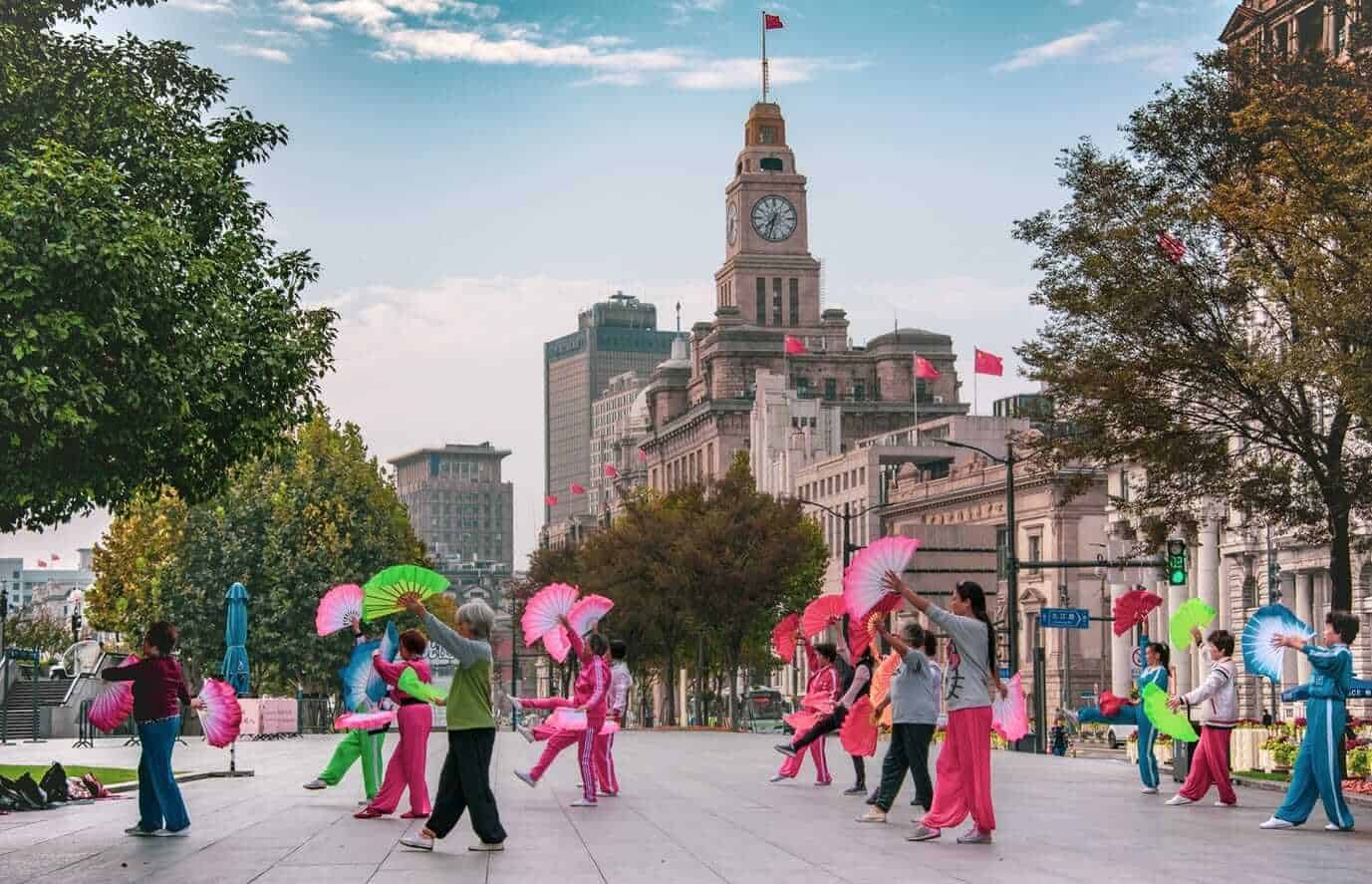 Running along the west bank of the Huangpujiang River, this place is a superb heart- captivating stopover in the city. Equipped with the most impressive collections of Art Deco architecture, it has got an amazing museum portraying the Bund's history in a perfect way. You can take a boat ride for the wonderful sightseeing offered at this place.
Yu Garden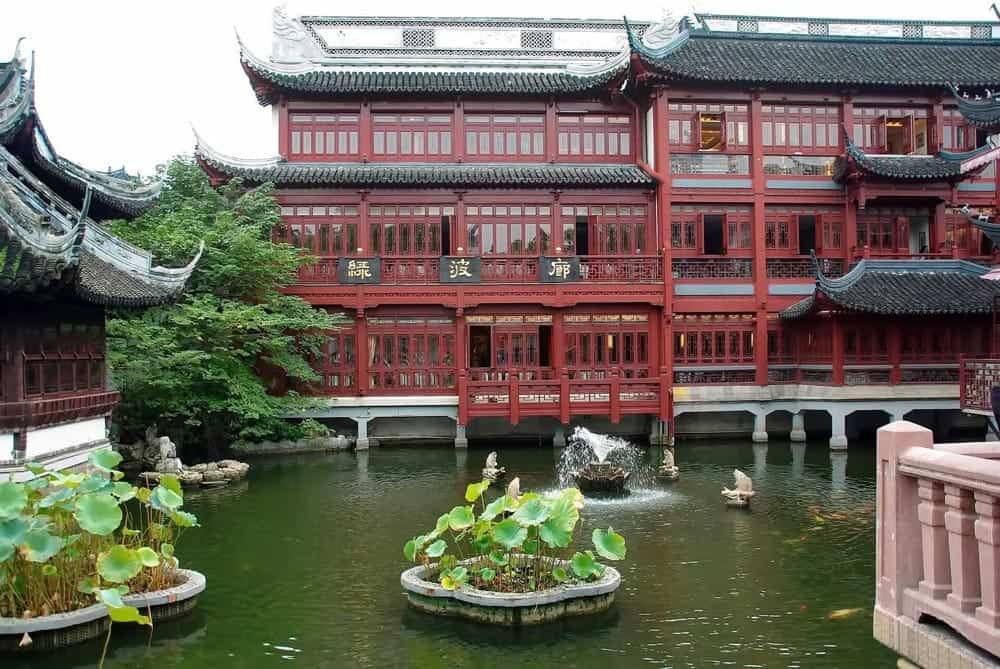 Often referred to as the Garden of Happiness, the Yu Garden in Shanghai is spread over a large area of 20,000 square meters. The most loved building over here is the Hall of Spring which is decorated with superb artificial rocks. I would suggest you visit this place in the evening when the attractive little pavilions and Miniature Mountain ranges look more appealing than any other time.
The Jade Buddha Temple
If you are in awe of inner peace, then this is the best place you are going to read about in Shanghai. The best collections of Buddhist manuscripts, impressive statues carved with white jade and the Hall of Great Heroes is something you will mesmerize experiencing for your entire life.
The Shanghai Museum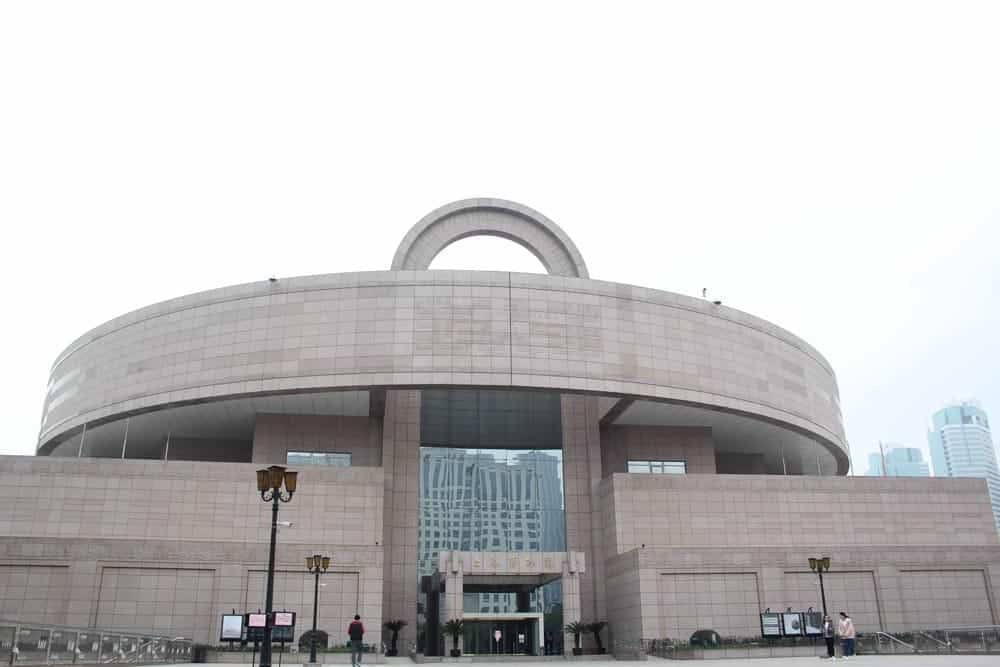 A unique round top and square base modern building encompassing traditional Chinese concepts from the 19th century; the Chinese Museum depicts Chinese art in a magnificent way. Home to large collections of jade, coins, and furnishings from the period between 1368- 1912, it has also got a superb gift shop where you can look out for your favorite deals.
The Oriental Pearl Tower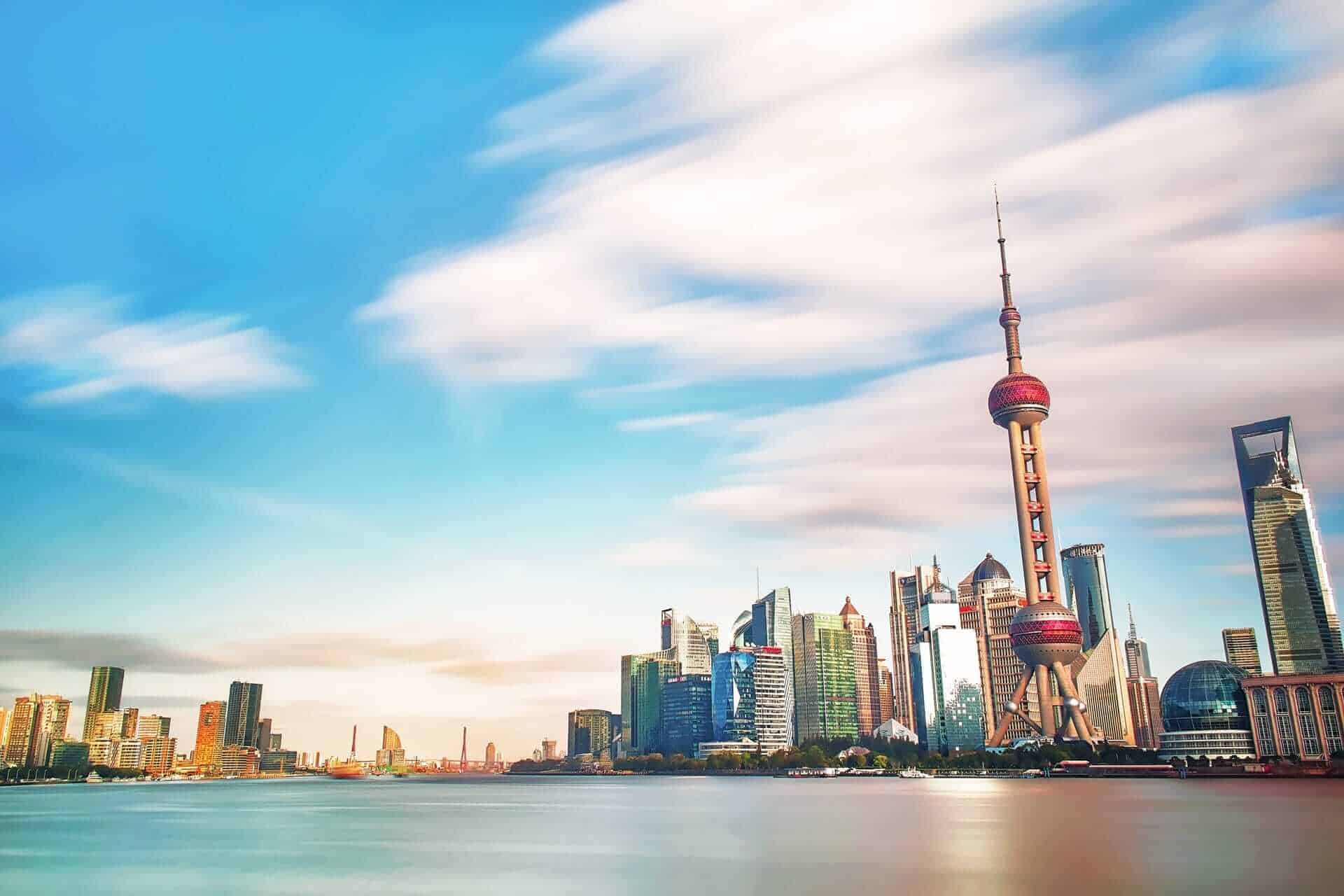 If you are on board in Shanghai, you just can't afford to miss visiting this spectacular attraction. Located at 1 Century Ave in Pudong, this tower derived its name from its 11 linked spheres, the highest of which is the Space Module. A lower level shopping mall and a revolving restaurant at the top are just the best things you can ask for a perfect vacation.
The People's Square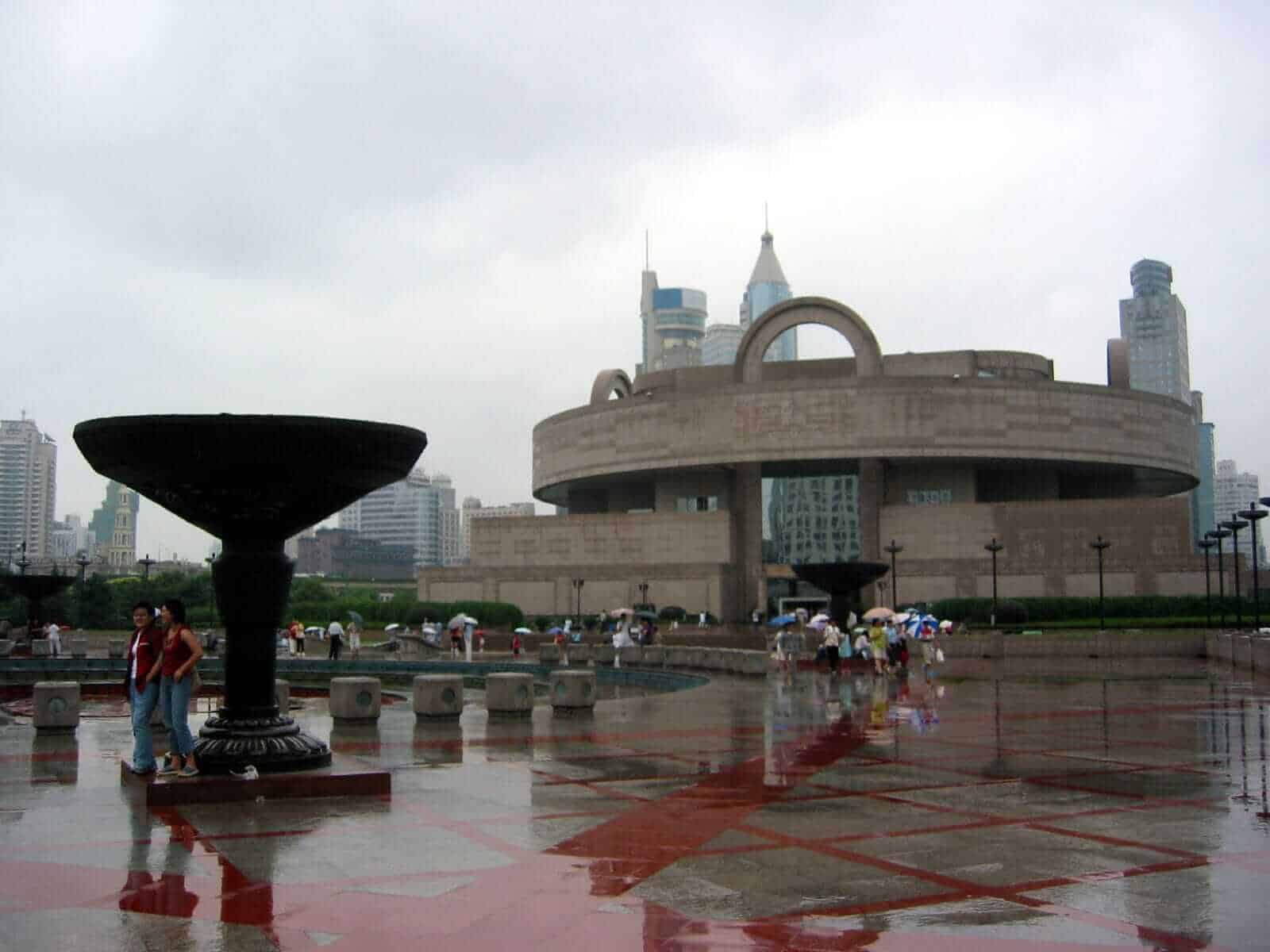 A 360-degree movie theatre and a massive scale-model visible from the upper galleries, this place in Shanghai has something for everyone. Whether you are a Shopaholic or an adventure lover or a keen explorer; you must visit this destination for a fascinating view of a Mall, Museum, the Grand Theatre, and an excellent planning Exhibition.
Xujiahui Cathedral
Also referred to as the St. Ignatius Cathedral, this Neo- Romanian Style sculpture is yet another splendid and rich multinational heritage. With some fine stained glass windows, you will admire its 50-meter twin high bell towers with an exquisite interior design altogether.
The China Art Museum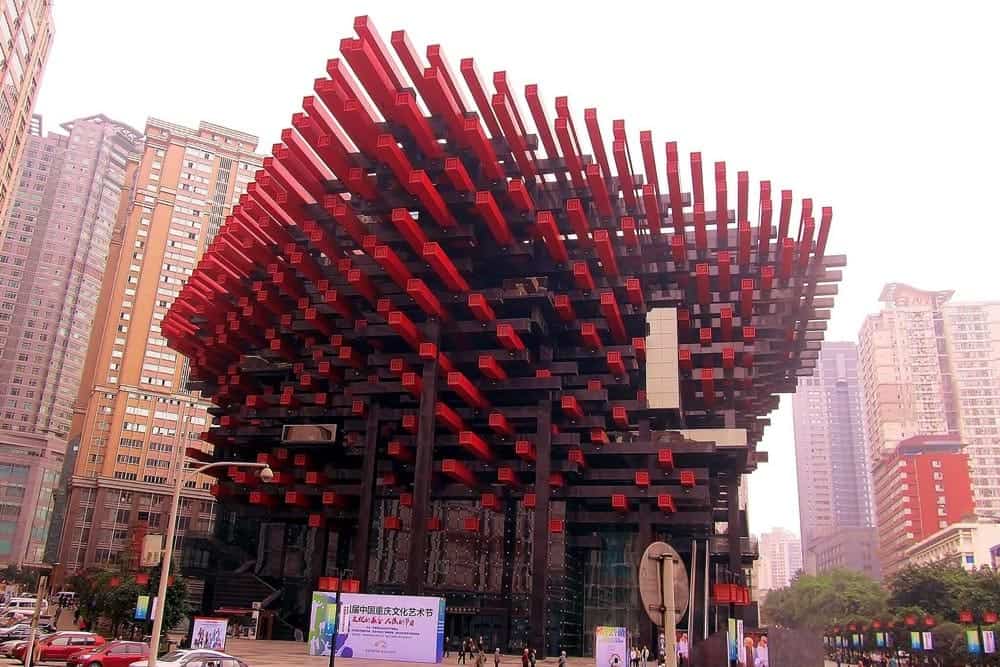 If you are in Shanghai, you must throng to the largest art gallery in Asia. Yes!! The China Art Palace or the Art Museum exhibits some spectacular collections of Chinese Modern Art. Housed in the China Pavilion, you will come across magnificent artistic collections depicting cultural development in Shanghai over the period.
Shanghai Disney Resort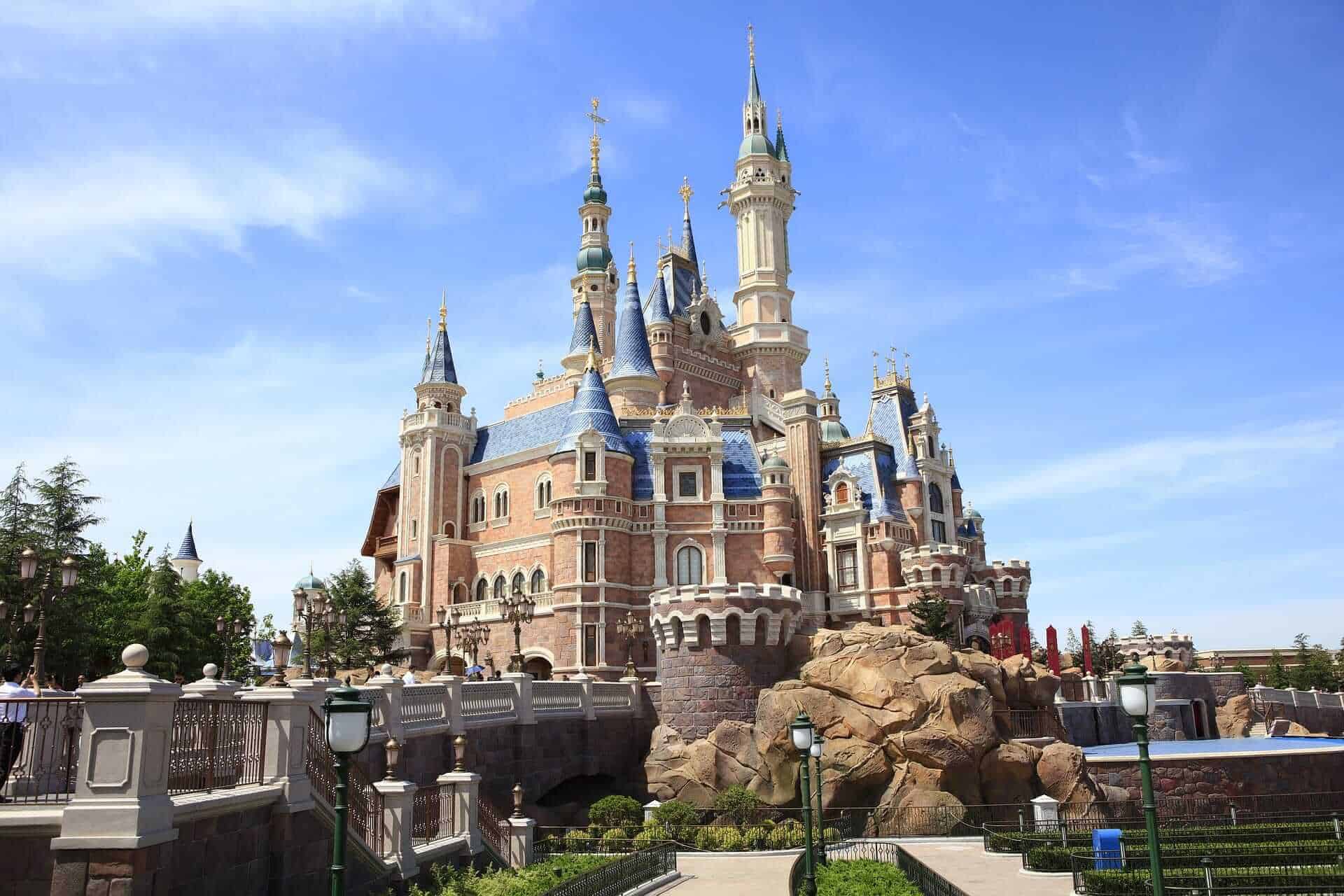 If you are craving for something really unforgettable during your travel in Shanghai, do make a visit at this Disney venture in Pudong, Shanghai. Spectacular hotels, fun-filled entertainment and a hub for shopping lovers; this action-packed destination is visited by almost 10 million people every year. The Garden of Imagination, the Fantasy Land adds on to its overall ambiance.
Nanjing Road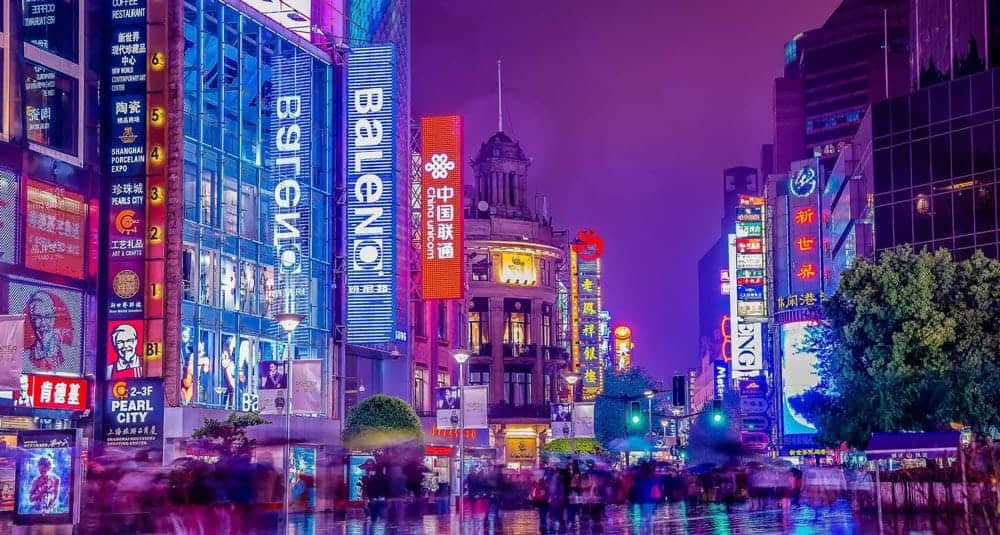 From street vendors selling Chinese themed Souvenirs to some expensive boutiques; the Nanjing Road in Shanghai is just the apt place to make your trip nothing but perfect. Constructed in the second half of the 19th century, this pedestrian-friendly street is a heaven for all the Shopaholics, foodies and entertainment geeks.
Places to eat
Shanghai is known for boasting the best collection of Chinese cuisines. An array of delicious choices is available for you to pick up from once you have landed in this superb part of the world. Be ready to come across some distinctive dishes, thus satisfying your taste buds like never before.
There are a number of local fast food corners where you can try out the traditional cuisines at a reasonable price. Of course, Shanghai has got an inevitable collection of luxury restaurants as well as the Mandarin Oriental Pudong and Waldorf Astoria.
Let's have a look at these unique dishes and the best outlets to try these in Shanghai.
Steamed Crab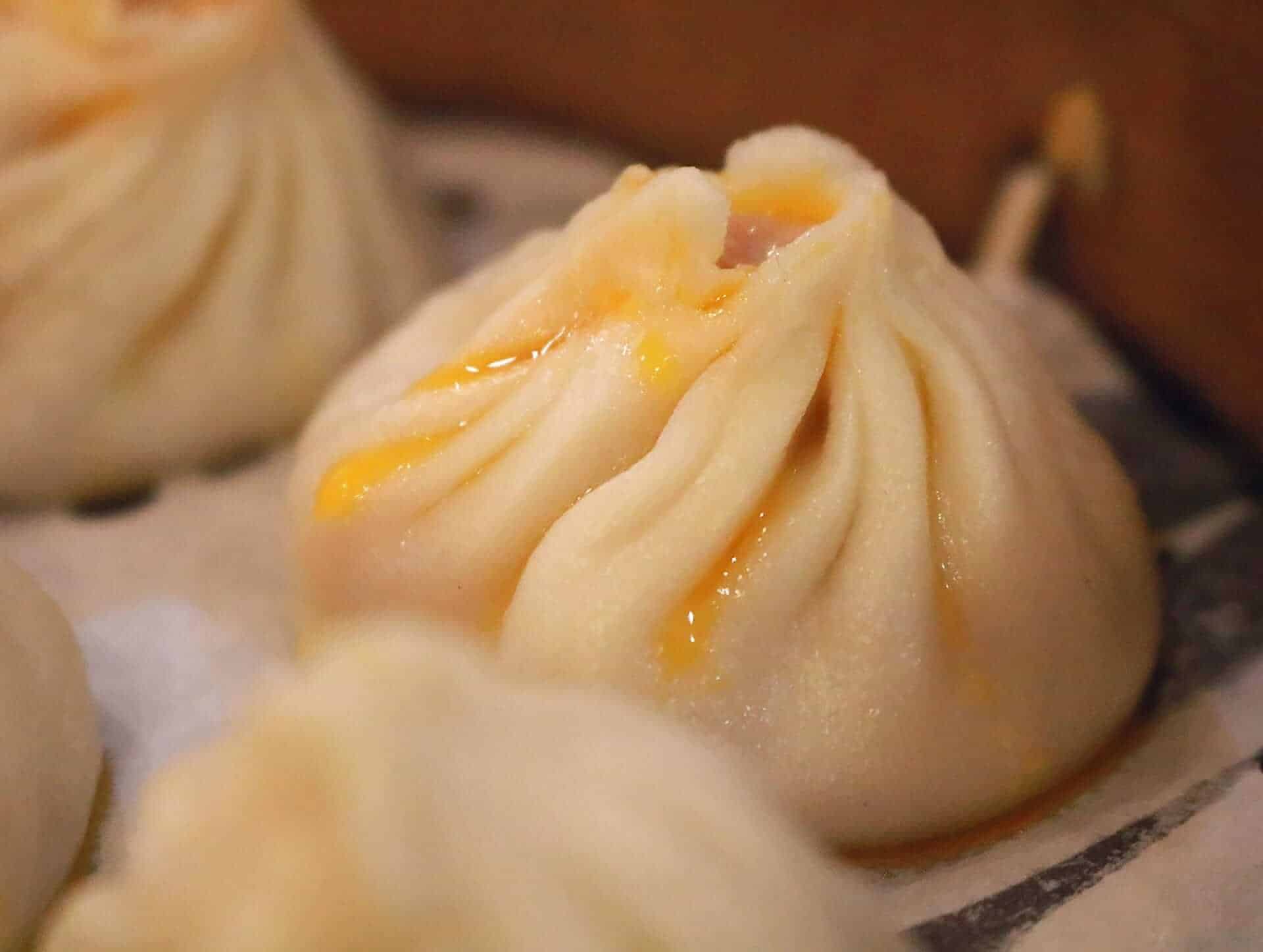 Usually consumed with vinegar and cooked with some artificial ingredients, all-time famous steamed crab tastes fantastic. Served in a unique style, the crabs are tied with strings and are placed in bamboo containers.
You will find the best-steamed crabs and some other superb cuisines at Xinguang Jiu Jia restaurant at an affordable price of 250 RMB per person.
Smoked Fish Slices
If you are one of those who likes highly spiced food, then this is the best pick for you. Also referred to as the Shanghai Shun Yu, it has a crispy outer skin and the meat inside is marinated and spiced to make it yummy in all ways.
I tried it at the Fu 1039 restaurant and I can assure you of the magnificent taste over here.
Fried Pork Buns
No matter even if you are a budget traveler; the fried pork buns is going to make your day with its tempting taste. The semi-fermented dough is fried in a wok making the fried bottom of this bun absolutely delicious. It is stuffed with fresh meat and scallion making it one of the best Shanghai snack.
At just 50 RMB, dine in at the Xiao Yang Shen Jian restaurant at the Nanjing West Road.
Soup Dumplings
Delicate thin skin soup dumpling is undoubtedly the most classic Shanghai cuisine. Stuffed with either pork or vegetable or shrimp inside; each of the dumplings promises you to experience what is indeed the best in this city. Accompanied by soy sauce and vinegar, this is a must try dish in Shanghai.
Jia Jia Tang Bao restaurant is the best place to try this at just 20 RMB per person.
Beggar's Chicken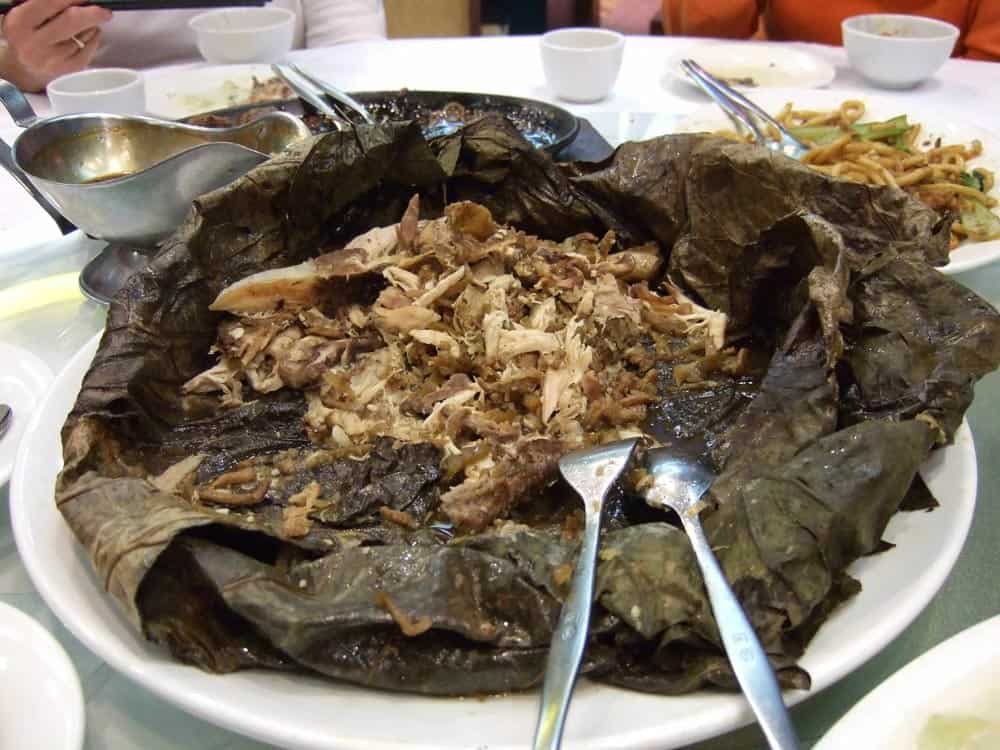 Unique, as the name suggests; you will be served with a stuffed and marinated chicken that is cooked in a way that it produces a juicy, aromatic taste while retaining the original chicken taste. We recommend a very popular outlet on the Bund that is known for serving the best of this cuisine at reasonable rates.
Peking Duck
Now, this dish is something you just can't afford to miss if you are on board to Shanghai. Bright in color, tendered in meat and accompanied by a special paste and steamed pancakes; this dish is one of the most tempting cuisines over here.
Da Dong Roast Duck Restaurant would serve you the best Peking duck at 260 RMB per person.
Events to cherish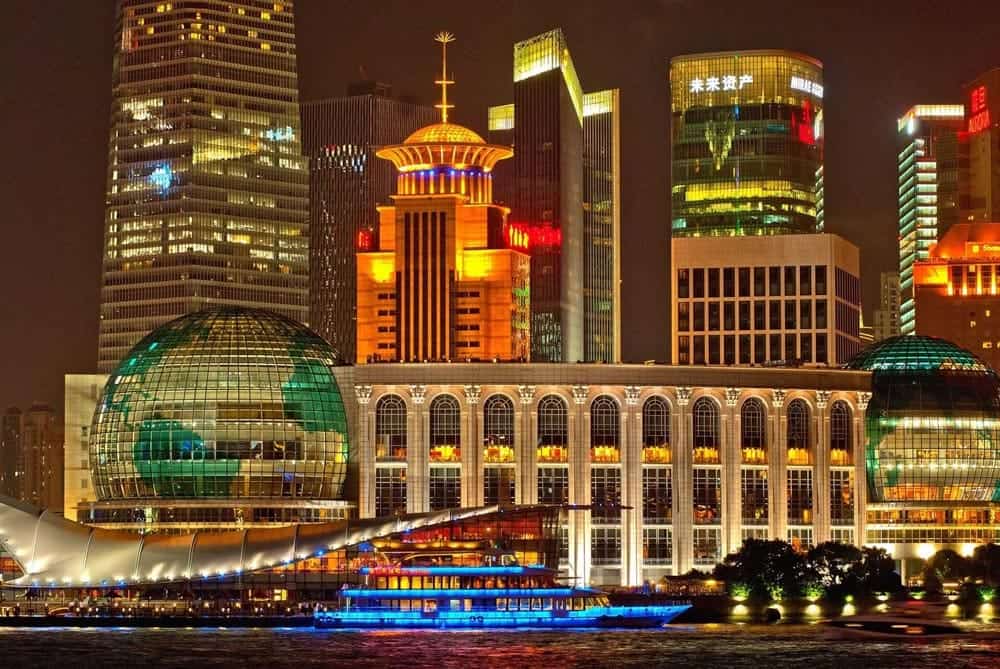 The Shanghai Spring Festival
Perhaps one of the best events to get a glimpse of; the Spring Festival is hosted by this beautiful city for almost a month. Treat yourself with the best Italian meal from antipasti to wagyu beef and king prawns to pizza. The only condition to come over here is that you need to have at least 6 guests and it costs 488 RBM each.
Super Bowl Party
Making the event glorious like never before, you are going to witness giant gladiators bashing out on the field in this party. The Shanghai Ballroom hosts this magnificent event wherein a 380 RBM buffet breakfast is served with unlimited free flow beer, wine, and soft drinks.
Chinese New Year
Until February 10, the Chinese New Year Celebrations welcome everyone to experience a traditional touch with some superb dance shows and exquisite cuisine. You can avail 20% off on al the wine bottles during this event and can enjoy with the locals in full form.
World Sea Food Exhibition
Now, this is something really special! Showcasing both domestic and International destinations, the event is centered at making Shanghai the next seafood market. And if you are a seafood lover, you are just at the right place to satisfy your taste buds with some extraordinary dishes altogether. The seafood importers and exporters from around the world are going to take part in this.
Lo Hei
This is indeed something interesting in Shanghai. Lo Hei simply means tossing up good fortune. In this particular event, it is believed that one must say auspicious phrases before eating anything over here. Basically, sumptuous noodles are served here and you need to toss it up before eating. Higher the better. Its indeed an interesting affair to go through.
Open Bar Open Mic Comedy Show
This event at the Masse, Shanghai only means fun and laughter with some special drinks and cuisine. At just 150 RMB, you can avail free drinks and food from 8.30 PM till 11.30 in the night. You are just going to love it owing to the ambiance of this place and the ultimate fun you will experience.
Accommodation options available
Staying in this awe-inspiring Chinese city is something really special. Interacting with the local folks, inhibiting in their culture makes you aware of something new at each step. If you are in Shanghai and want to avail the best accommodation options without blowing your budget, here is what can suit you the best in the least.
Novotel Shanghai Clover
The best thing about this hotel is that it is located very much closer to the airport and is family- friendly in all means. The ambiance and hospitality actor is superb over here and one has to spend only 380 RMB for a night stay for two adults.
Hilton Shanghai Hongqiao
Surrounded by some prime attractions on all its sides, this beautiful hotel in Shanghai offers you the option of just reserving your room initially and pay after your stay. At 540 RMB for 2 adults, it offers complimentary breakfast and free internet facility as well.
Shanghai City Life Service Apartment
Located at a very magnificent place, this service apartment has been ranked as one of the best serving spots for the tourists. All you need to pay is 325 RMB and you can avail its facilities with all patrons friendly environment.
Green Court Service Apartment
Located in Pudong, Shanghai, the rooms in this particular apartment are equipped with all the basic as well as luxury facilities. This one is the most highly rated staying an option in this city owing to its compassionate staff and ambiance per se.
Lanson Place
Known as the best dining and entertainment area, the service apartments over here provides free wi-fi to the tourists, a guide for local travel and sumptuous food. At a very reasonable cost, you can surely avail this one.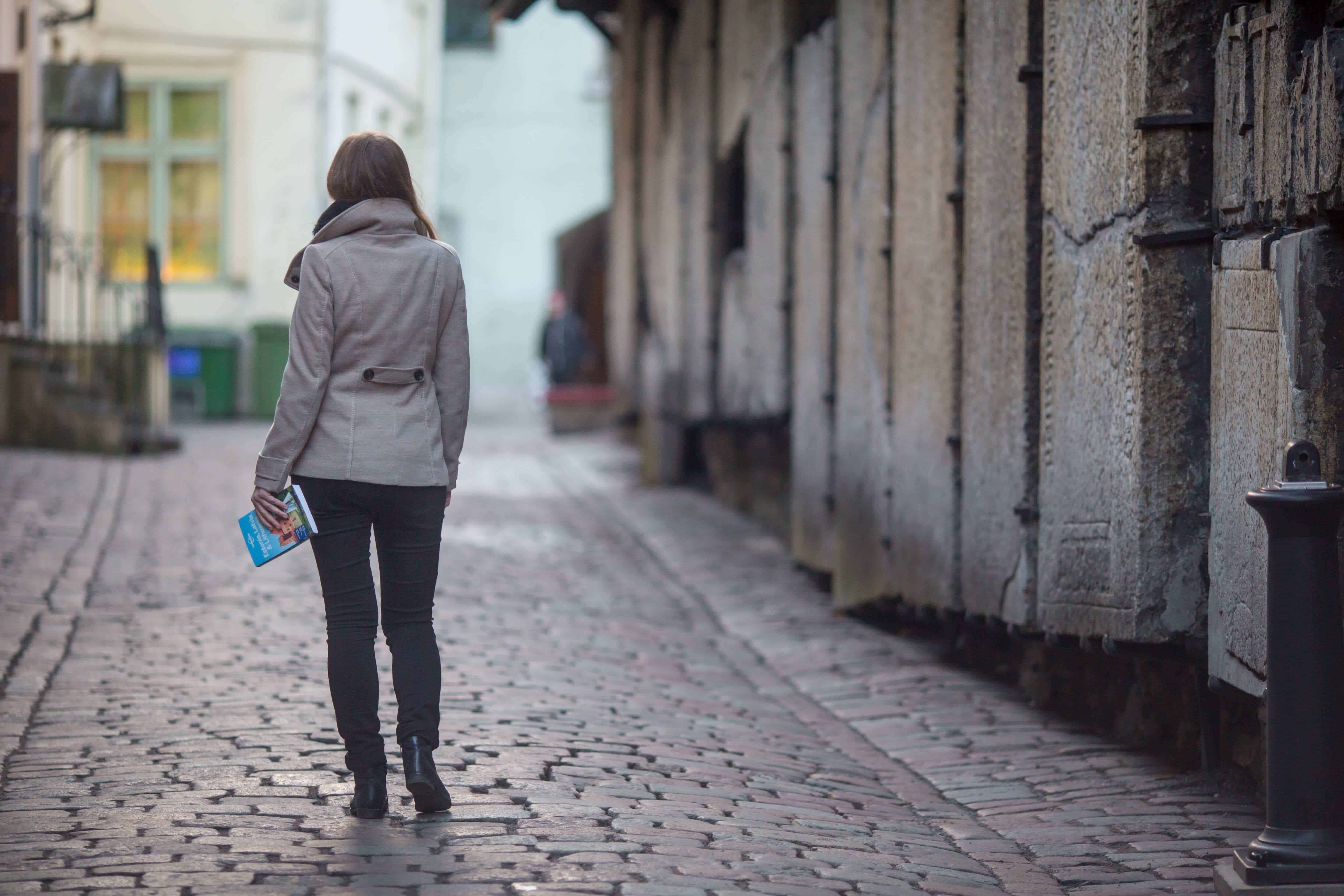 If you are a female and on board to explore this wonderful city in China; keep in mind that the local authority here will take care of your concerns in a very good way. But still, you have to be on the safer side by just keeping in mind these below-mentioned guidelines.
Always try to dress like the locals. In this way, you will be closer to the local folks and can interact with them by slowly getting into their culture.
You must inquire about the place you are going to explore on a particular day. Have a look at your map to know where to buy tickets from and whether it's safe for a solo female traveler to visit there.
Try not to forget a medical travel kit and a personal safety alarm for yourself while you are exploring the city. It would act as a back force for you in difficult situations if any.
Stay connected with your family and friends via social media. Keep uploading your status about the place you are currently at. Also, never give a miss on the local SIM Cards. Use it to make phone calls to your family and friends at periodic intervals.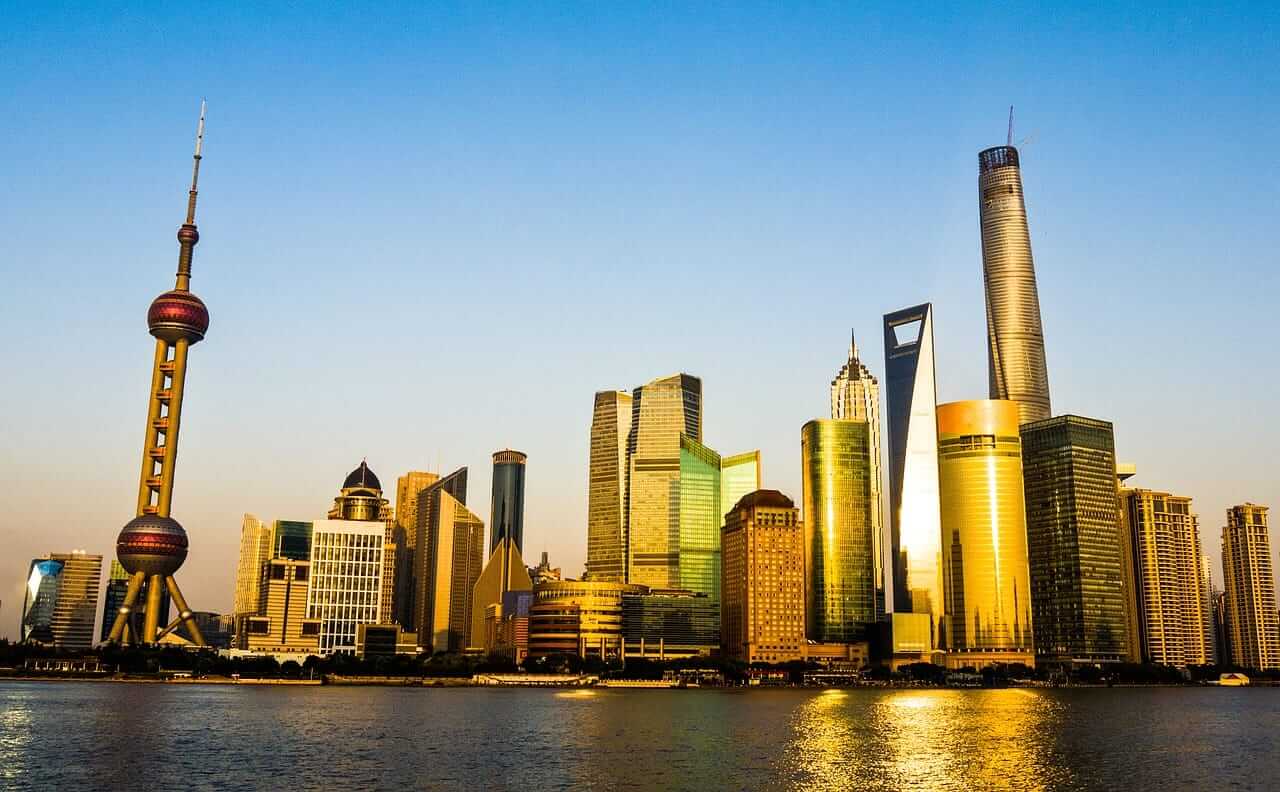 Did you already book your flight to Shanghai? We know we're already thinking about it… or to go to any of all these destinations!