Home » Destination Guides »
Lima is one of the most beautiful cities you'll ever see. Walking around the beaches, its colonial buildings and modern districts will leave with the desire of staying there. So embrace the culture of this amazing place, enjoy the flavor of one of the best cuisines of the world, and get inspired by all the art and cultural activities around the city. Here's your Lima travel guide.
How to get there
As one of the favorite tourist destinations of the world, Lima has an international airport that gets flights from all around the globe. Jorge Chávez International Airport has connecting flights with all of South America, many cities in Europe, Canada and the US. Also, many domestic flights depart from Lima, making it a good start if you're planning on going to other cities in the country.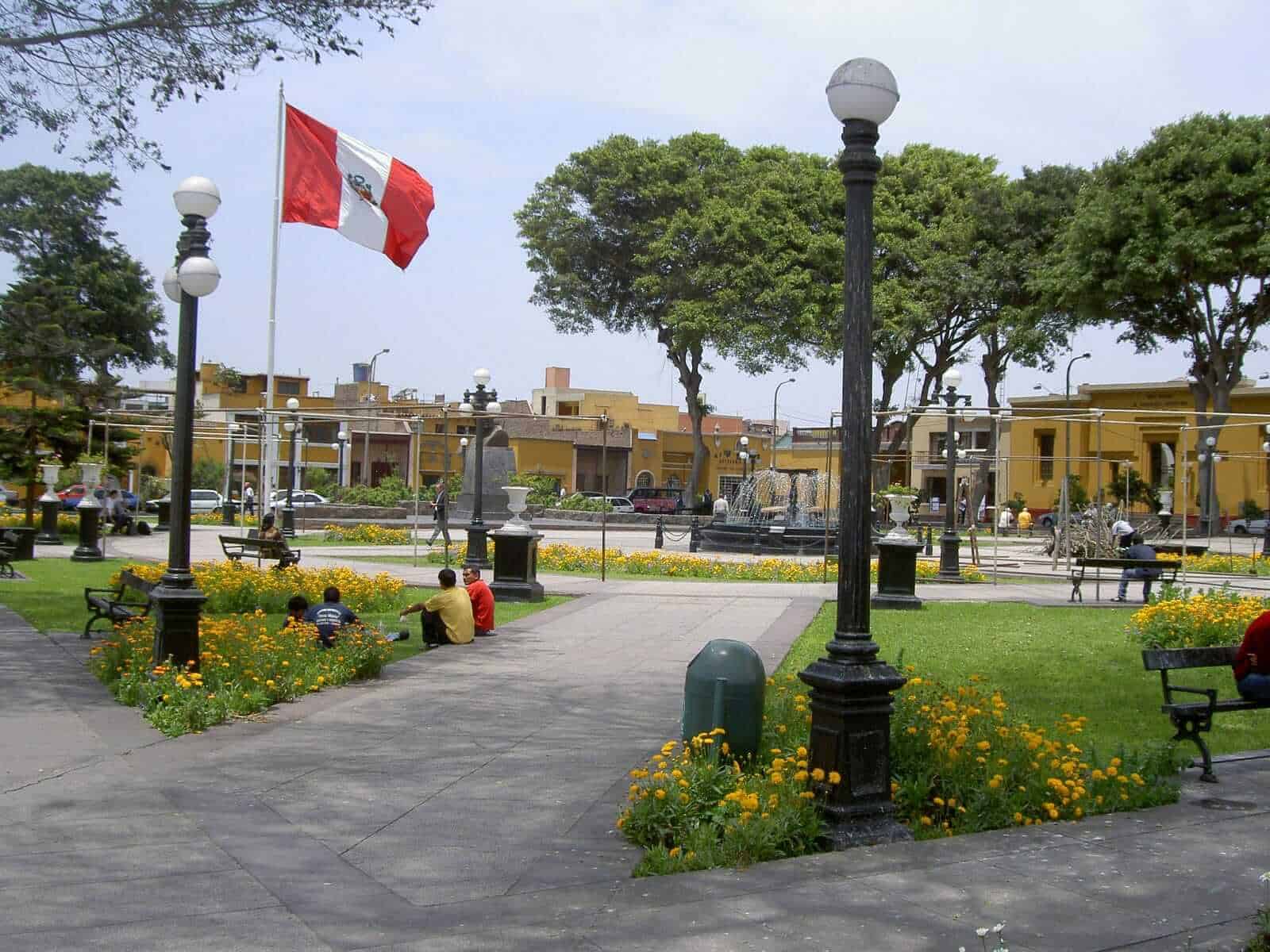 Best time to visit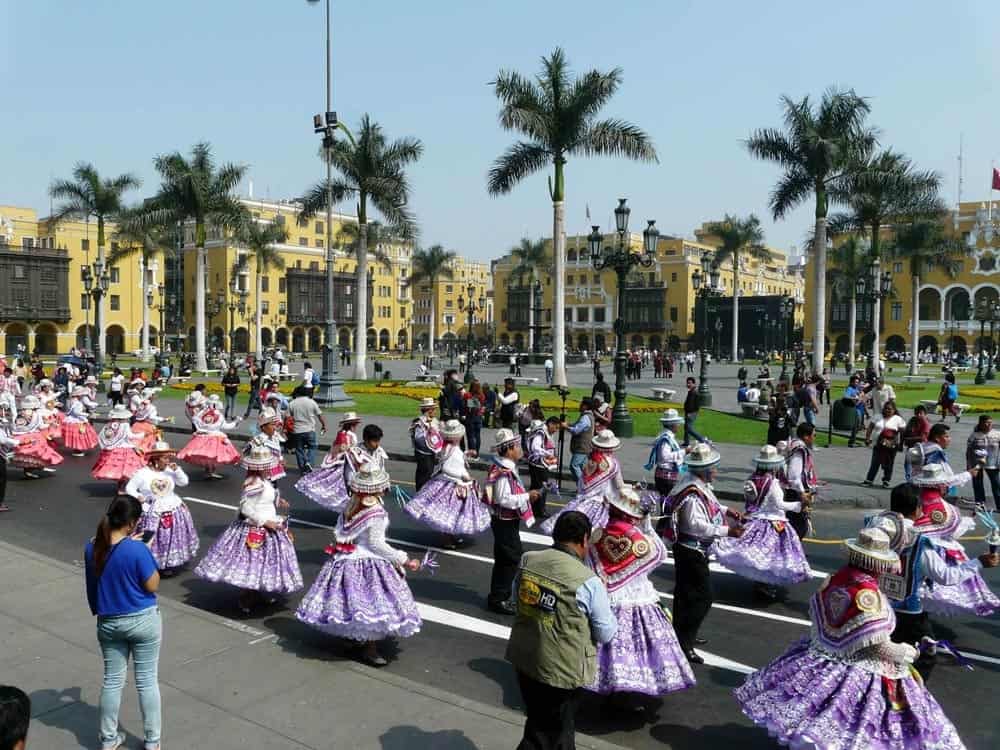 It rarely rains in Lima. In fact, it's one of the driest capitals in the world. That's the reason you shouldn't be worried about bringing a rain jacket even during spring or summer. Keep in mind that Lima is in the southern hemisphere so the seasons are different than in the northern one. Check this table to know when it's the best time to visit Lima.
| | | | |
| --- | --- | --- | --- |
| Season | Months | Temperature | Considerations |
| Summer | December to April | 19-23°C/66-73°F | Summer can get hot and it's peak season. The weather can also get humid but it doesn't rain. |
| Autumn | May | 16-21°C/61-70°F | Transitional season. It's a great time to visit Lima since there are not many tourists and the weather is nice. |
| Winter | June to October | 15-18°C/59-64°F | Winter can get windy in Lima so be prepared! Also prepare for a very gloomy weather, with cloudy skies and a lot of humidity. |
| Spring | November | 16-21°C/61-70°F | Transitional season. Not many tourists and nice weather. If you stay long enough, you can feel the weather go from cold to warm in just some days. |
Places to visit
Plaza Mayor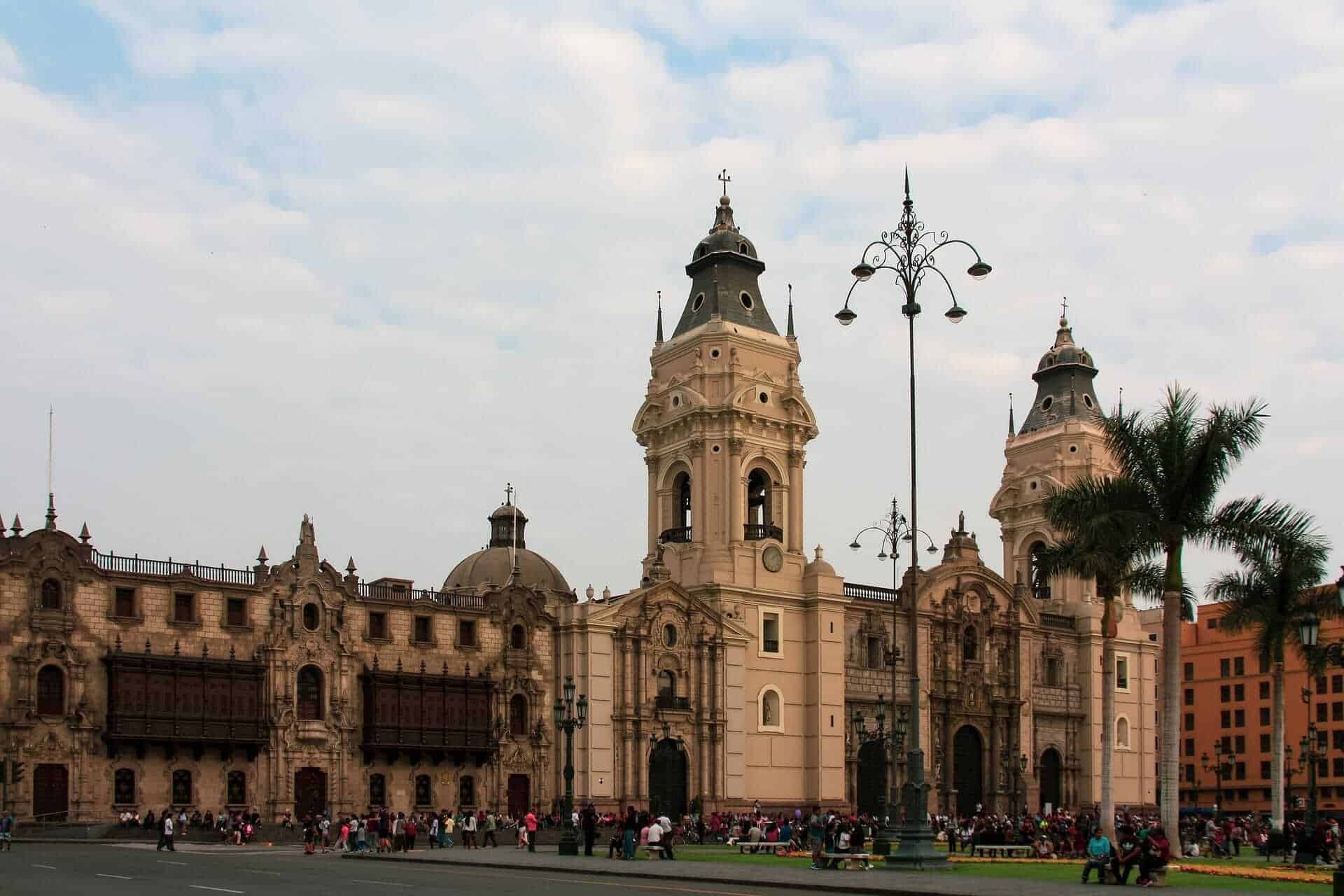 Also called Plaza de Armas. Just like in many Latin American cities, you'll find many important landmarks in the Plaza de Armas. In Lima, you can see the Government Palace, Lima's Cathedral (that's made of wood and you should see at least on the outside), the Archbishop's Palace of Lima, the Municipal Palace, and the Palace of Union. Basically, all important decisions in Peru and Lima are taken around here. Also close, you can visit the Saint Francis Monastery and Plaza San Martín.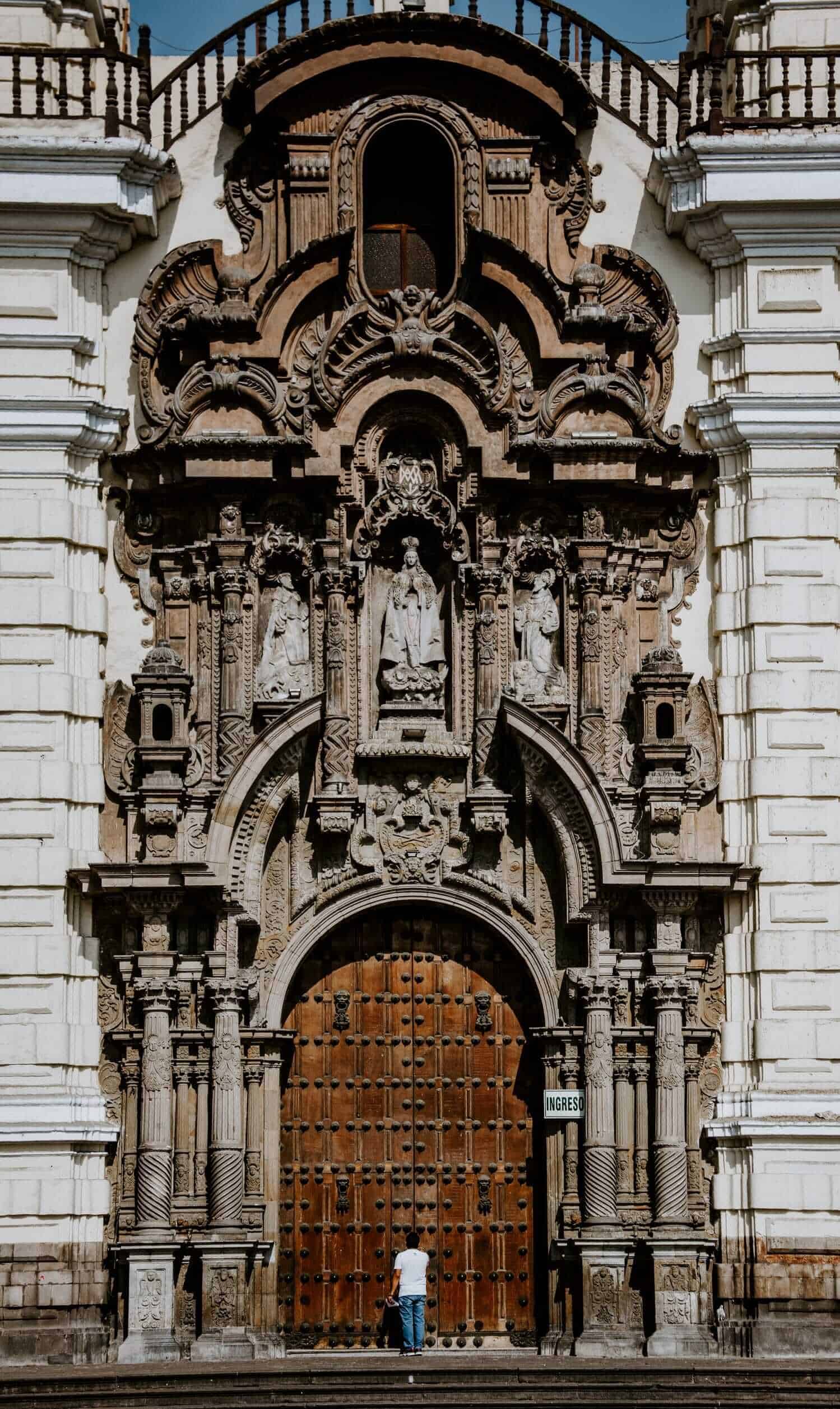 Larco Museum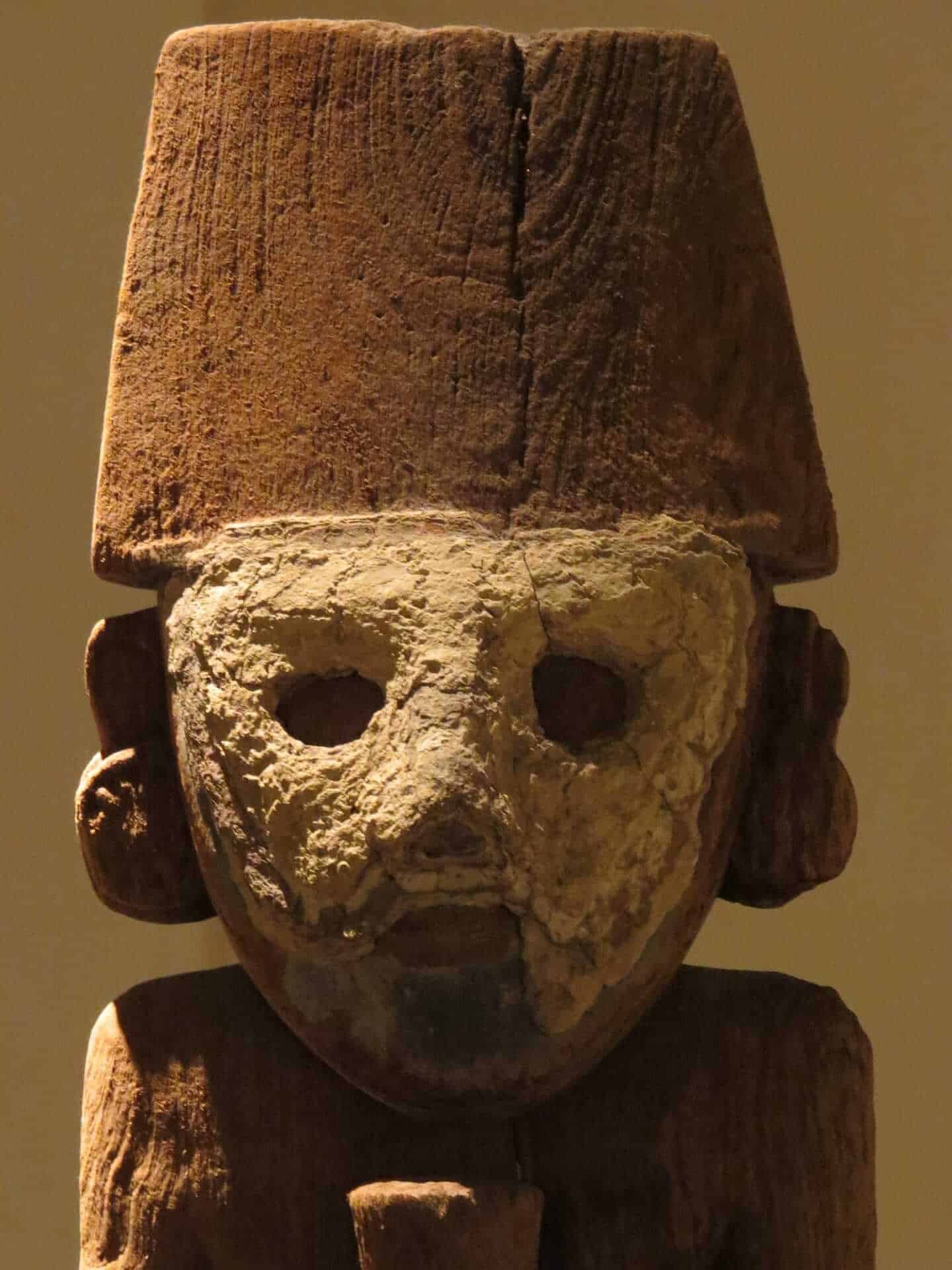 For history fans out there. Explore pre-Columbian Peru's history through galleries full of artifacts. There are permanent collections but you can also get into the storage room which is amazing… it has more than 30,000 cataloged pottery artifacts! Also, don't miss the Erotic Gallery.
Huaca Pucllana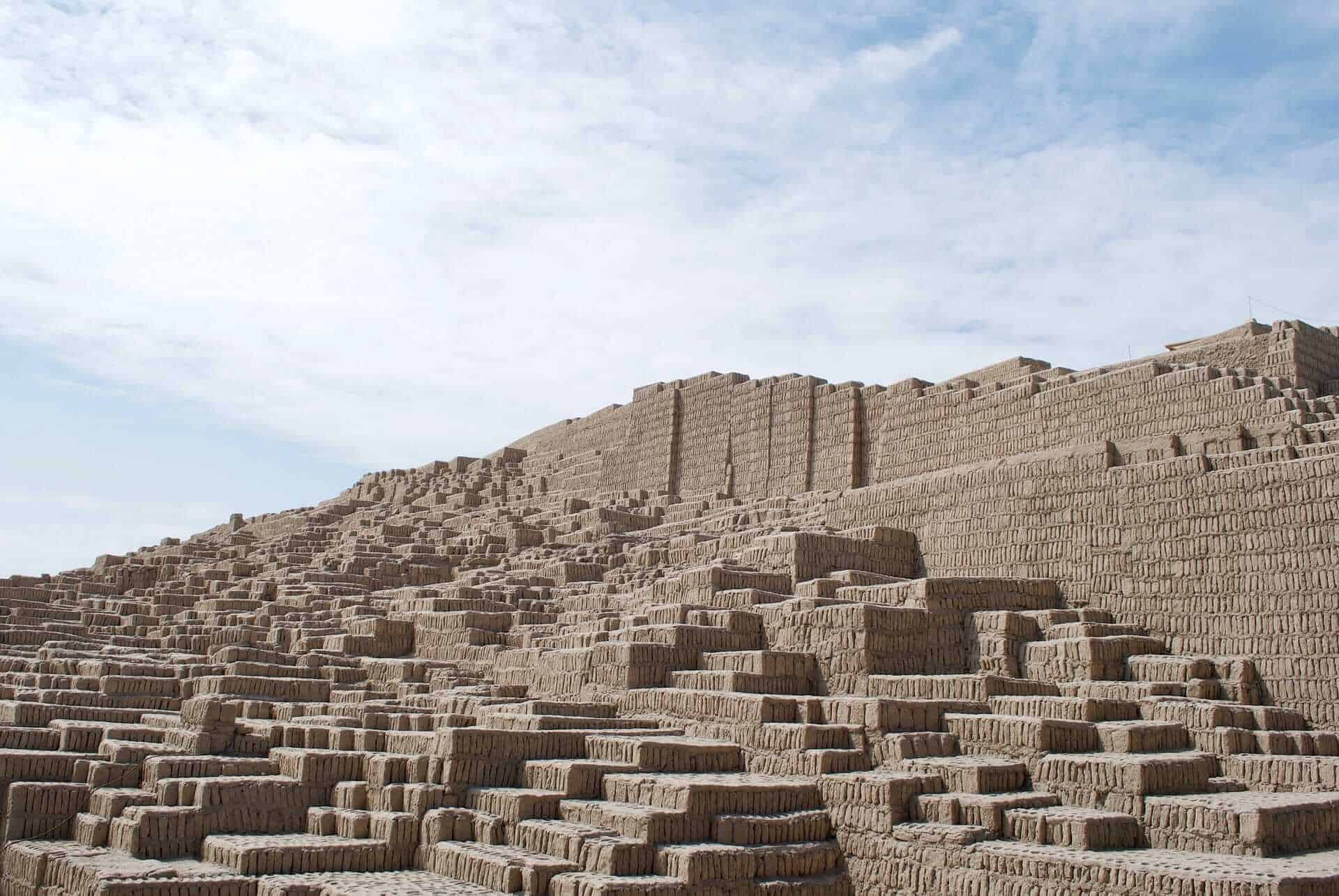 What's interesting about Huaca Pucllana is that it's an archaeological site in the middle of the city (somewhat similar to Templo Mayor in Mexico City). This site was almost purely constructed for religious purposes. Near the site, you can also visit the site's museum. Check the prices, opening times and details for your visit here. We'd recommend to visit it during the night if possible.
Circuito Mágico del Agua
A great activity for families traveling to Lima. This is a park that has a lot of fountains where kids -and adults- can get soaked! It's a super fun activity.  There are also fountain shows at night, which are beautiful! Walk around the topiary, the tunnels, and the ornamental fountains. Check prices and opening hours here.
Museum of Gold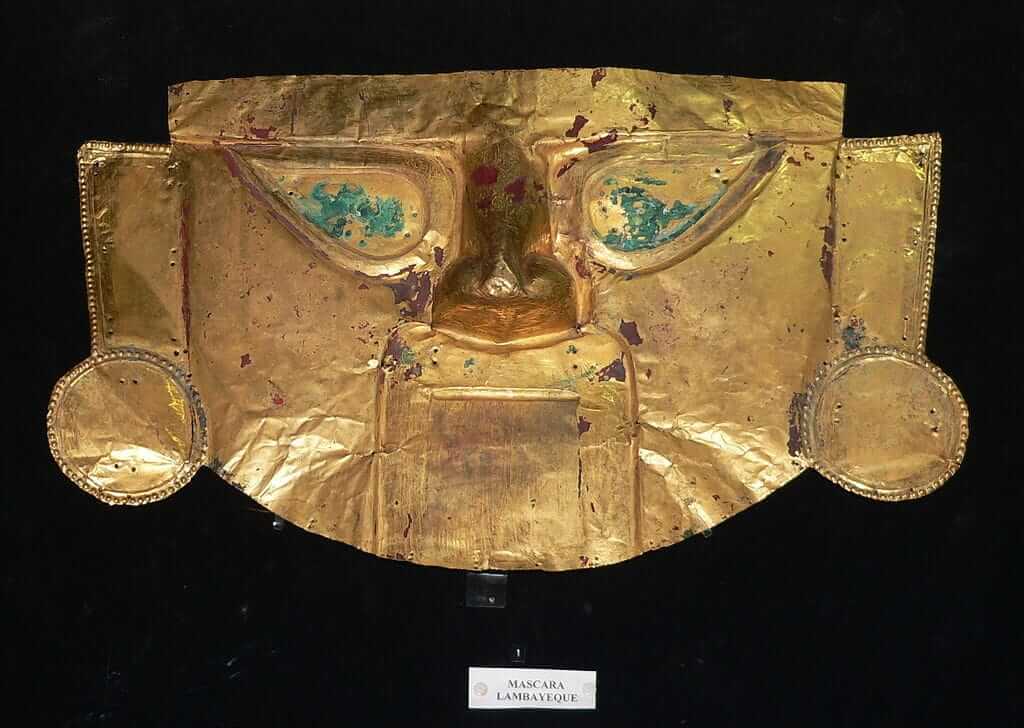 The Museo del Oro lets you experience what the Spanish discovered when they arrived in Peru. The whole collection of this museum is said to be worth more than 10 million USD ???. The place also houses the Museum of Weapons of the World. All the details you need for your visit can be consulted here.
Barranco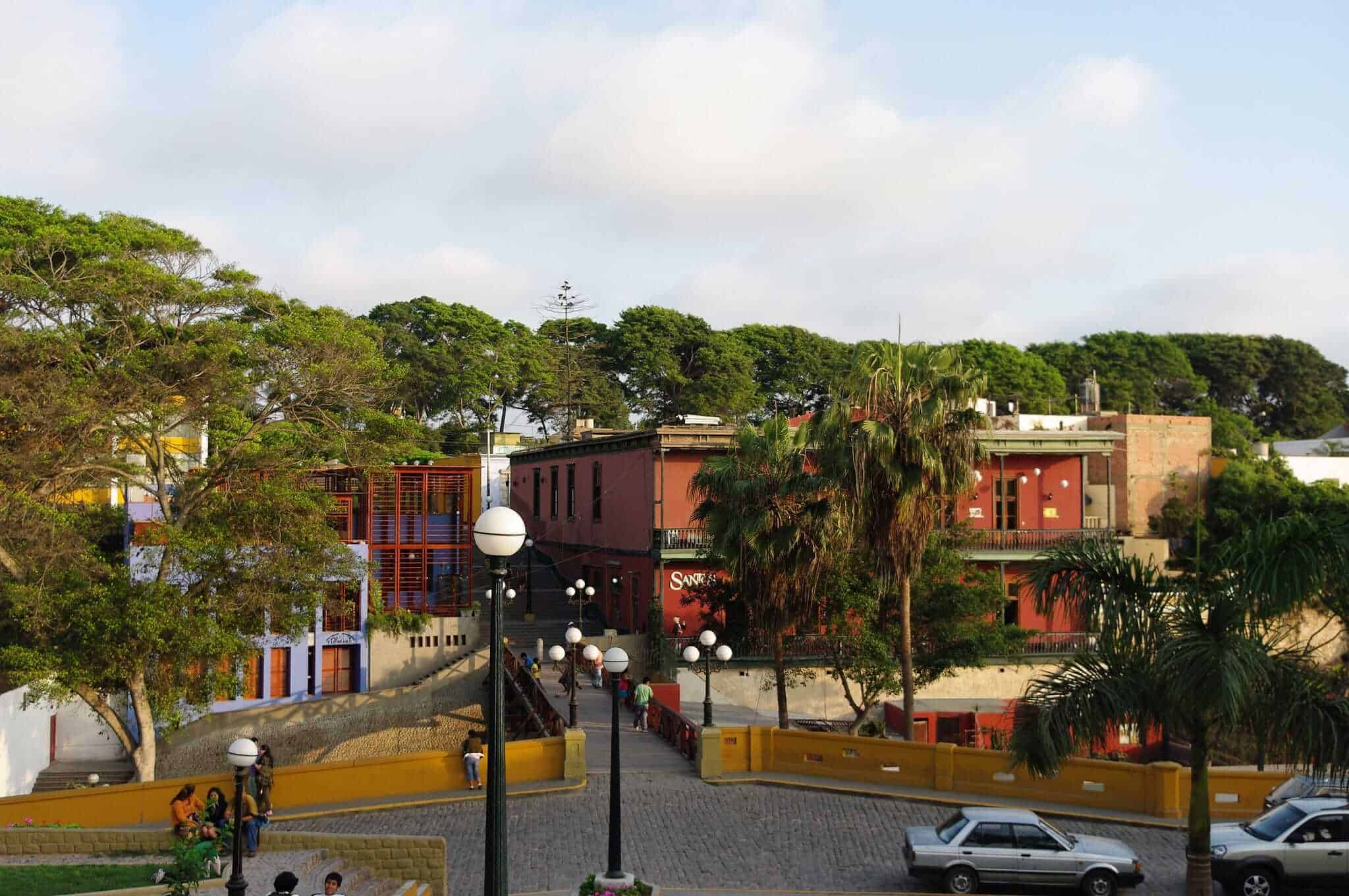 The bohemian district of Lima. There are tons of bars, restaurants, shops, and activities to do around Barranco. Don't miss the Puente de los Suspiros, Bajada de Baños (where you'll find bars with a view to the ocean) and watching the sunset from the beach. An activity you can't miss is visiting any of the colonial houses that are now transformed into galleries, bars, or restaurants.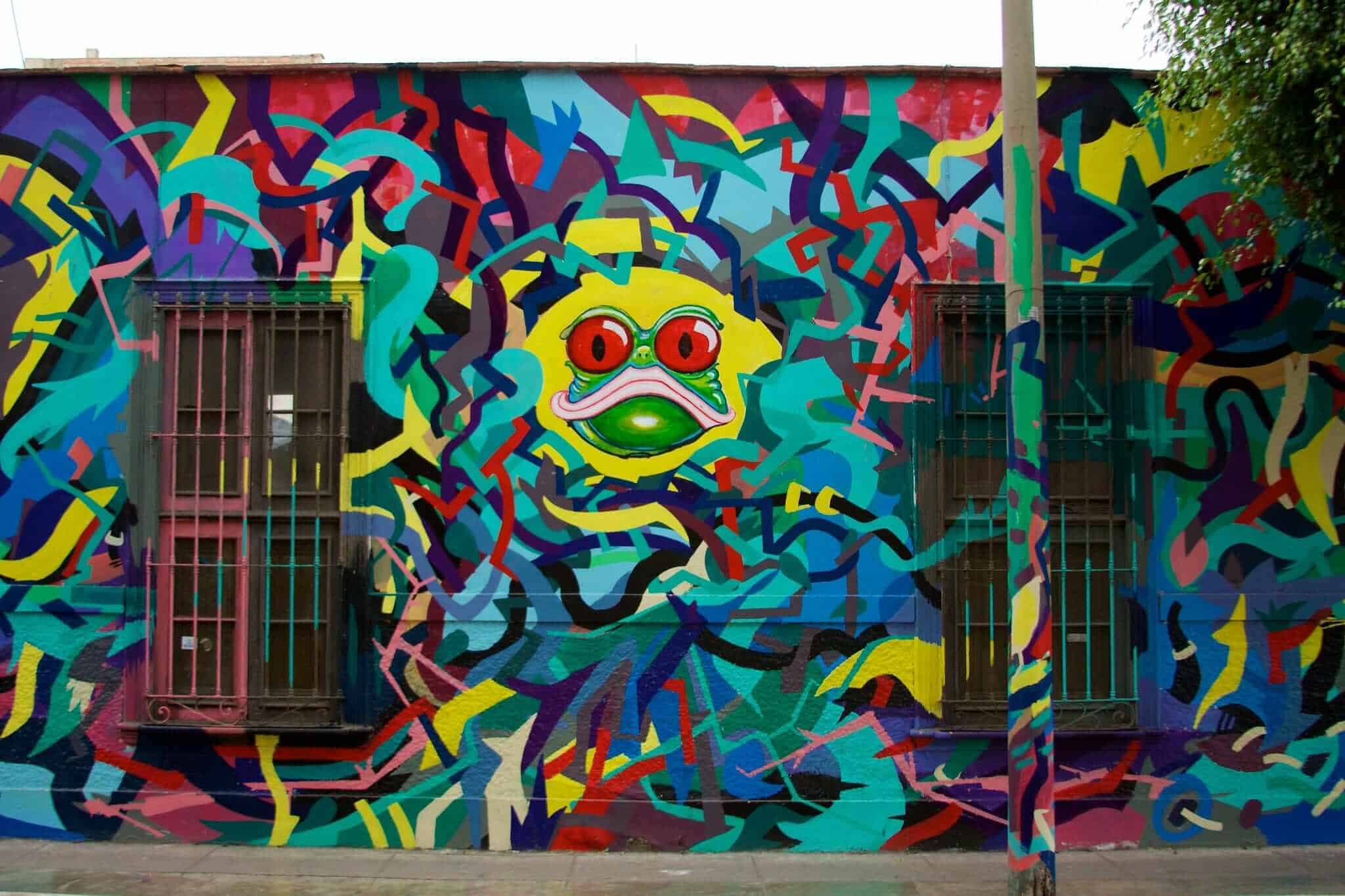 Miraflores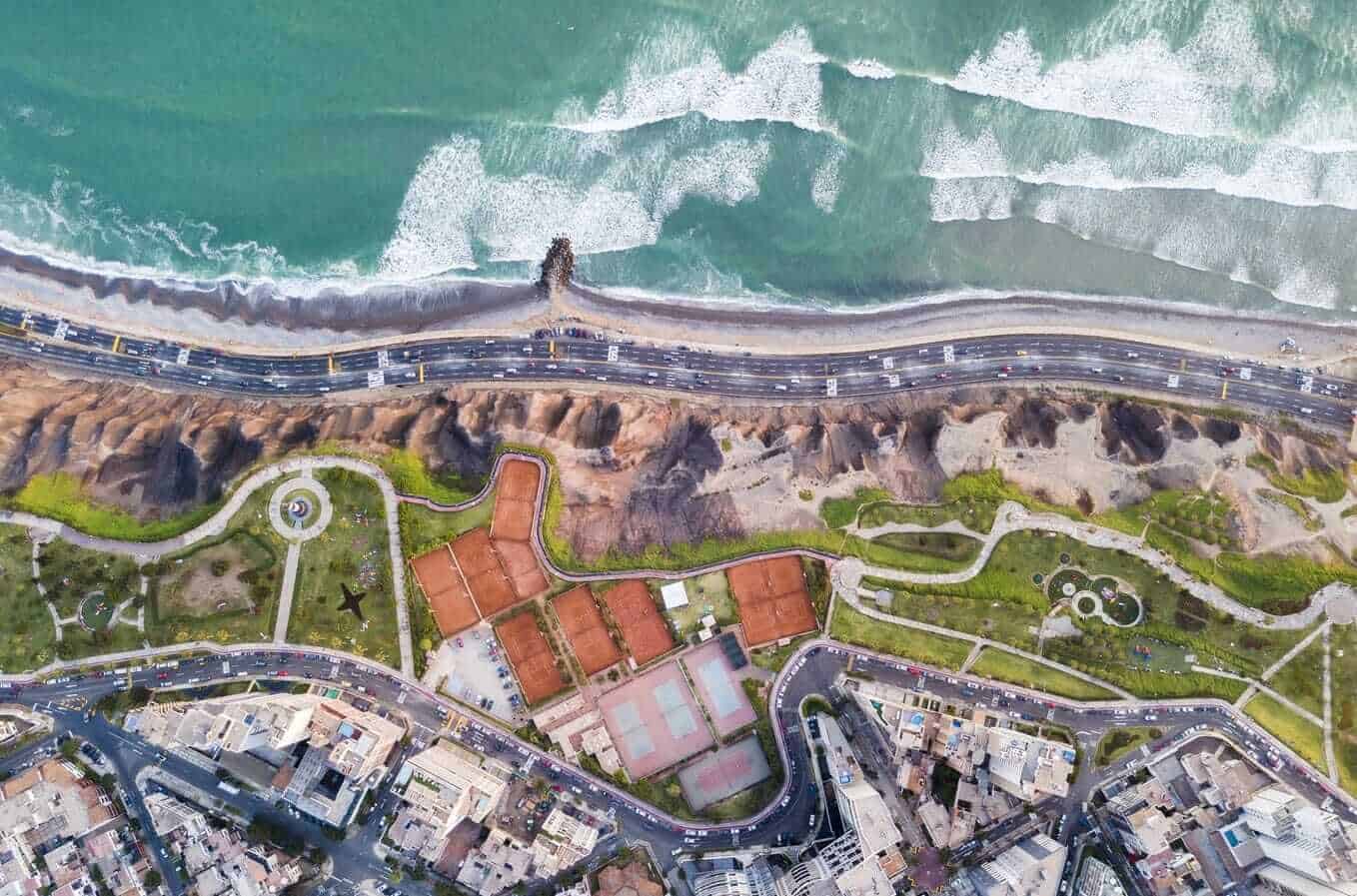 An upscale district where you'll have a great time going to restaurants, bars, clubs, and even shopping. The famous shopping mall Larcomar is here. Don't miss Kennedy Park, which is famous because it's full of cats; Parque del Amor, with mosaics reminiscing the Wall of Love in Paris; and a great view of the sea.
Art Museums
If you're an art lover, don't miss the MALI (Museo de Arte de Lima), that houses art from the pre-Columbian era up until the 20th century and that it's located in the beautiful Park of the Exhibition; and the MAC (Museo de Arte Contemporáneo), specialized in modern and contemporary art.
Food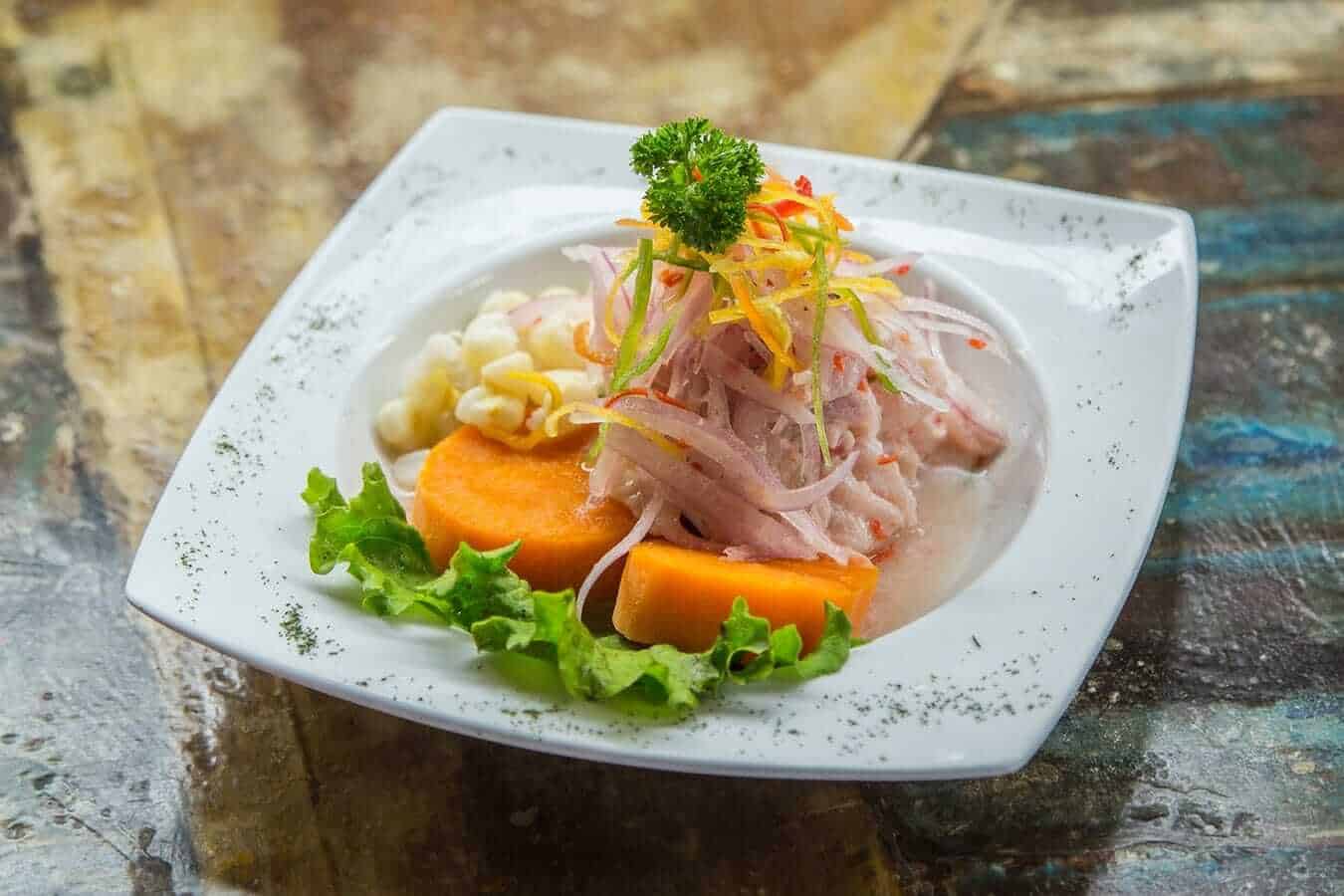 Lima is one of the gastronomical capitals of the world. You can't really experience the city if you don't try its food. Peruvian food is a mix of Asian, Spanish and indigenous food, which makes it not only a culinary experience but also a cultural one. This is a list of foods and drinks you have to try: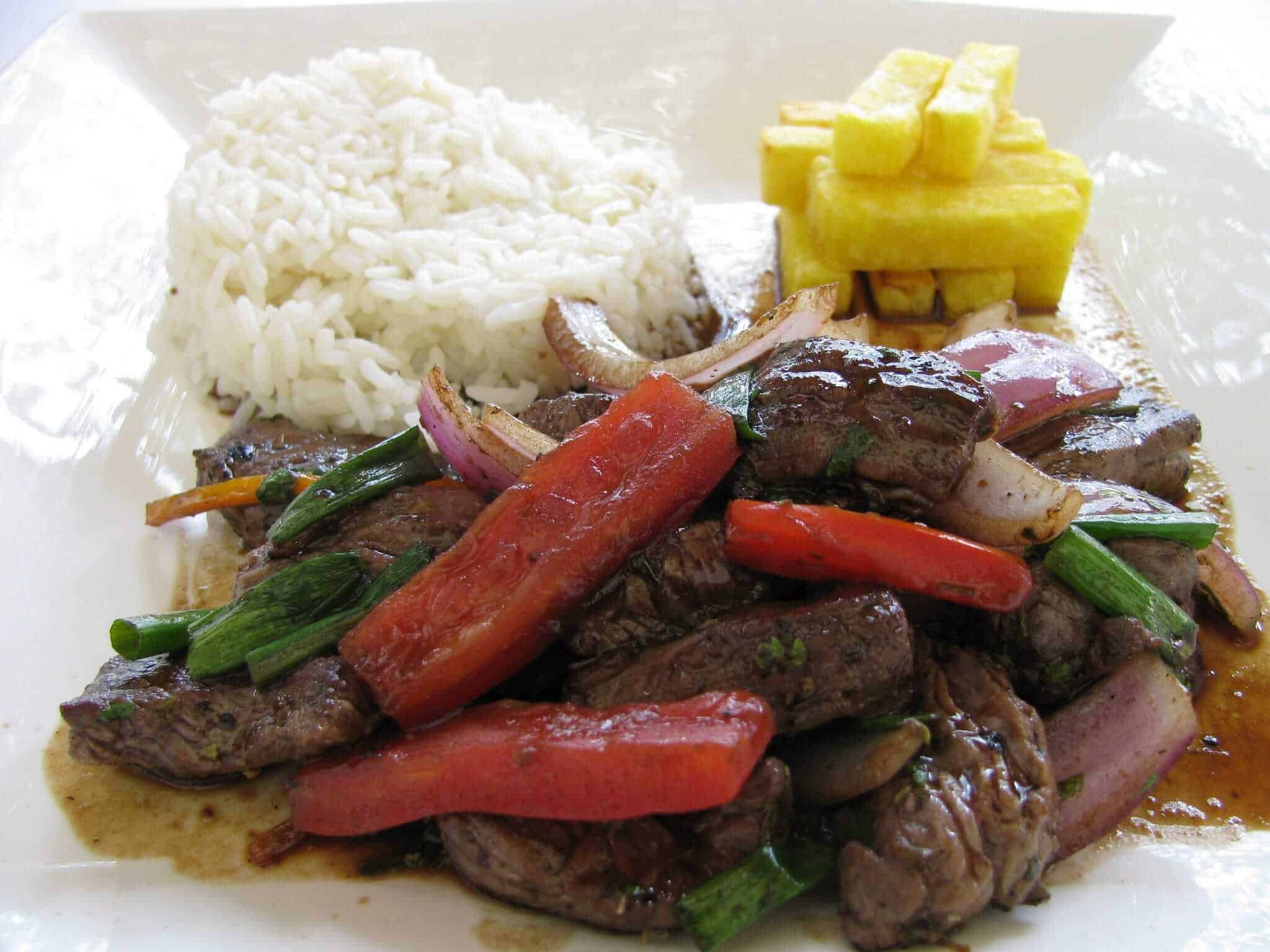 Lomo saltado: stir fry made with sirloin or beef steak, onions, tomatoes, rice, and french fries.
Pisco sour: an alcoholic drink made with pisco (the national Peruvian drink) that is both sweet and fresh.

Pisco Sour

Salchipapas: try these at any fast food place or in the street, it's a mix of sausages and fried potatoes with ketchup, mustard, and mayonnaise. Trust me, it tastes better than it sounds.
Ceviche: the staple dish of Peru. There's a cevicheria in almost every neighborhood, just try to eat it in a clean place and early in the day so it's fresh. Ceviche is raw fish cured in citrus juices, so take your precautions when eating it.

Inca Kola – Peru's favorite drink

Inca Kola: it's said to be the most consumed soft drink in Peru. It's so popular that Coca Cola bought the brand. It is very, very, very sweet but you definitely have to try it.
Chicha morada: consumed since pre-Columbian times is a drink made with purple corn, pineapple, cinnamon and clove… simply delicious and refreshing!
Mazamorra: somewhat similar to chicha morada but with the consistency of pudding and served with raisins and fruit.
Sanguches in the streets: a classic street food, just get to any carrito sanguchero and ask for any sandwich.
Accommodation
Lima has something for any budget, from cheap hostels to 5-star hotels. If you're looking for a safe and not to pricey zone, head to Miraflores, Barranco or San Isidro. These are well-connected districts where you can find options in any range. You can find private rooms starting on 10 USD per night and even complete apartments starting on 29 USD per night on Airbnb, so that should give you an idea of the budget you might need to spend in accommodation.
Getting around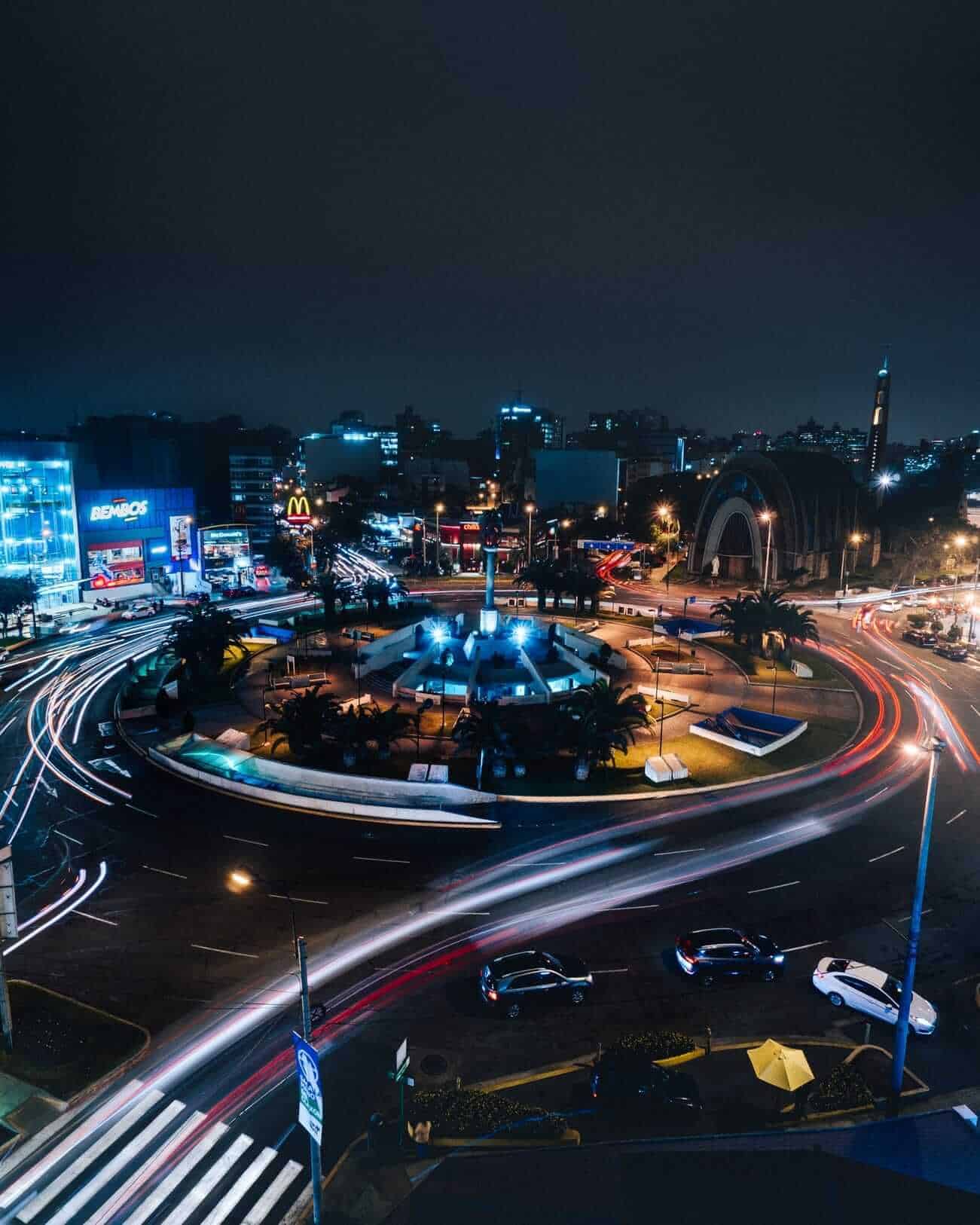 There are several options for you to move around.
Buses: there are several lines and the safest thing to do is to tell a local where you're going so they can inform you where to catch it and when to get off of it. The price depends on where you're going but shouldn't be more than S/. 3.00 (.90 USD). To get on the bus, you just wave to it. You don't pay right away, at some point of your trip a person will get to your seat and ask for the money, tell them where you're getting off and they'll tell you how much it is.  To get off the bus just shout "esquina baja" or "baja."
Metropolitano: a newer system, it has one line and some buses that stop by close stops of the line. To use it, you must get a card. One trip can cost up to S/. 2.50 (.75 USD). Check the routes here.
Metro: it has 6 lines and it's fast and safe. One trip costs S/. 1.50 (.45 USD). Check the routes here.
Taxis: if you're waiting for a bus, most of the taxis will slowly pass by you and honk to you if you want to take it. If you're at the airport get an official taxi from there, avoid getting scammed. They don't have a flat rate so they can charge you whatever. Before getting in, you can say where you're going so they can tell you how much it'll be. Haggling is accepted.
Uber: it works perfectly in Lima and can be a safe option if you don't know the city and are willing to spend in that kind of transportation.
Close destinations
As said before, Lima is a great place to start your Peruvian journey. Apart from Cuzco and Machu Picchu, that have their own guides, you can also visit these cities: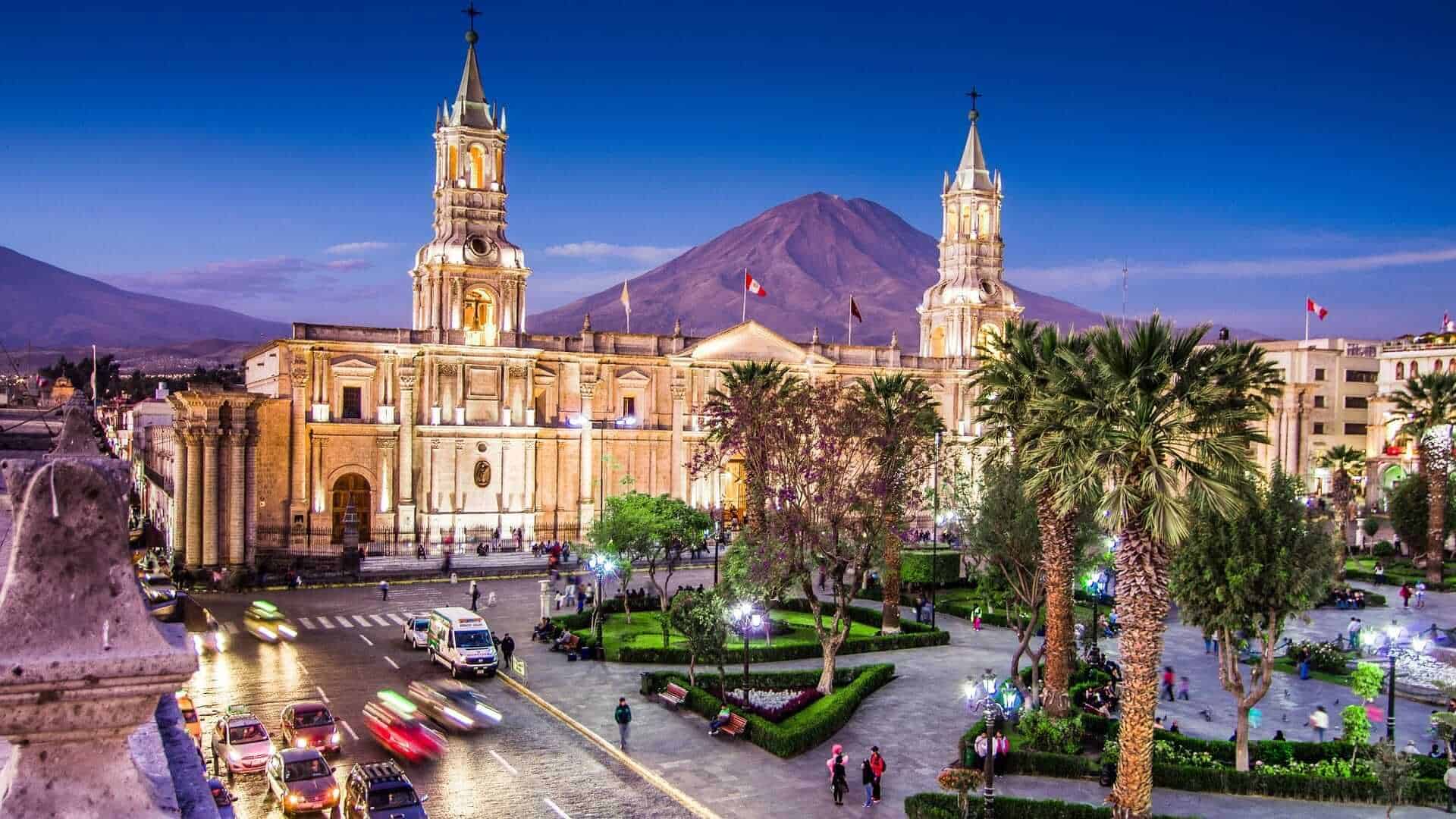 Arequipa: the second biggest city in Peru. You won't find Inca remains here, but a mix of Spanish and indigenous cultures. It's a city full of colonial architecture and a UNESCO's Human Heritage site.
Iquitos: the place to experience the Peruvian Amazon. Enjoy boat rides and jungle strolls, and if you're adventurous go for an Ayahuasca retreat.
Máncora: mostly, a party town. A lot of limeños go to Mancora when there are holidays because it's a beach town.
Nazca: the famous home of the Nazca Lines and the Nazca people. You can see the lines from an observation tower or, if you're willing to spend around 90 USD, from a private plane.
Puno: here, you can see the floating islands in Lake Titicaca and also visit many colonial buildings.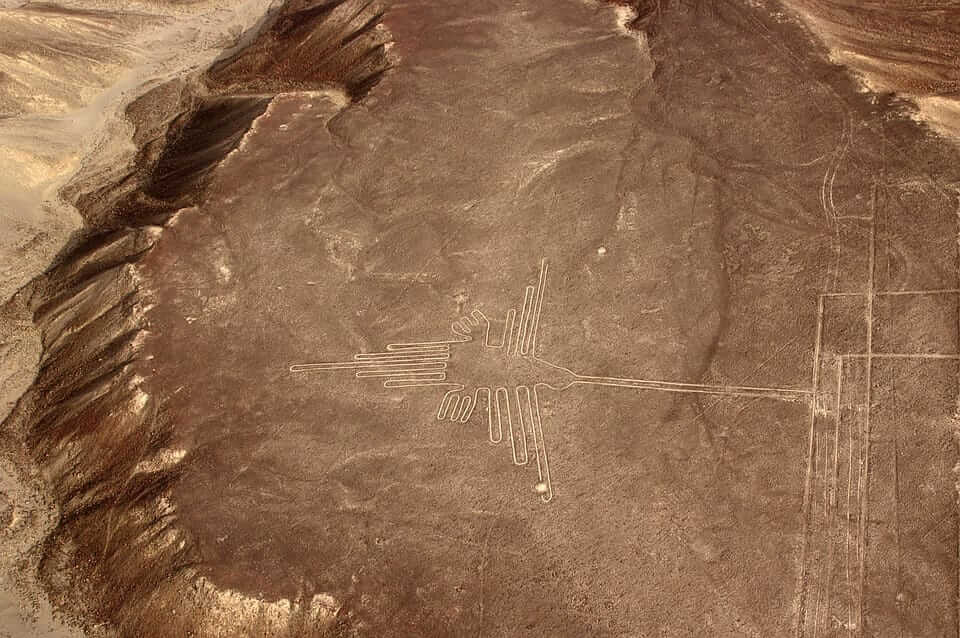 Remember Peru is a huge country so think about the time it will take you to visit any of these cities before you add them all to your itinerary.
Female solo travel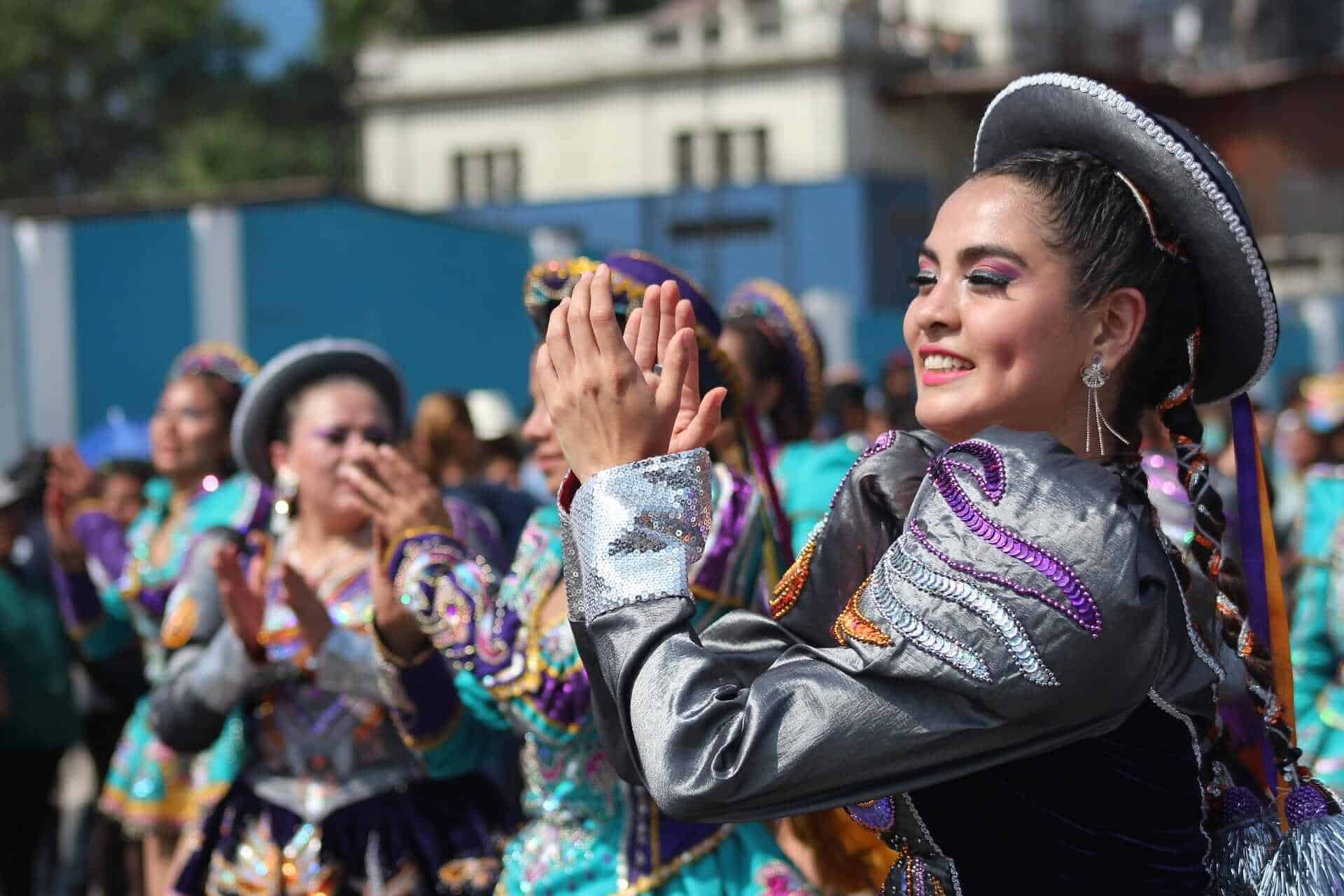 Lima is safe to travel alone as a solo woman. Stay out of dangerous districts such as Callao (just the airport zone is safer) or La Victoria. Groping or catcalling can be common but not too different from what you would experience in any other big city. Men can be over-friendly with foreigners so be aware of that. As always, be aware of all your belongings and drinks when you're out. Walking alone at night can feel unsafe so avoid it.
Also, visit our page on women traveling solo to get more ideas on how to stay safe while traveling.
Traveling with children
Lima is very friendly with families, you can have a great time! Some sidewalks might not be suited for strollers but other than that, your children will have a great time! For a list of activities, you can enjoy with kids, check this list.
We hope you enjoy your trip to Lima!