Home » Destination Guides »
The capital of Vietnam, Hanoi, is a multi-cultural community made up of Chinese, Russian and French influences. It is primarily known for its two main neighborhoods, namely the French Quarter and Old Quarter. Besides, it is lit with shopping streets, colonial buildings, museums, and ancient pagodas. Let us go through this article to know more about Hanoi and what it offers.
How to get to Hanoi?
Hanoi has few international flights which connect amazingly well to Singapore, Hong Kong or Bangkok and you can reach almost anywhere easily. You can book a flight ticket through Vietnam Airlines, Jetstar Airways or VietJetAir, which are relatively low-cost airlines.
Best time to visit Hanoi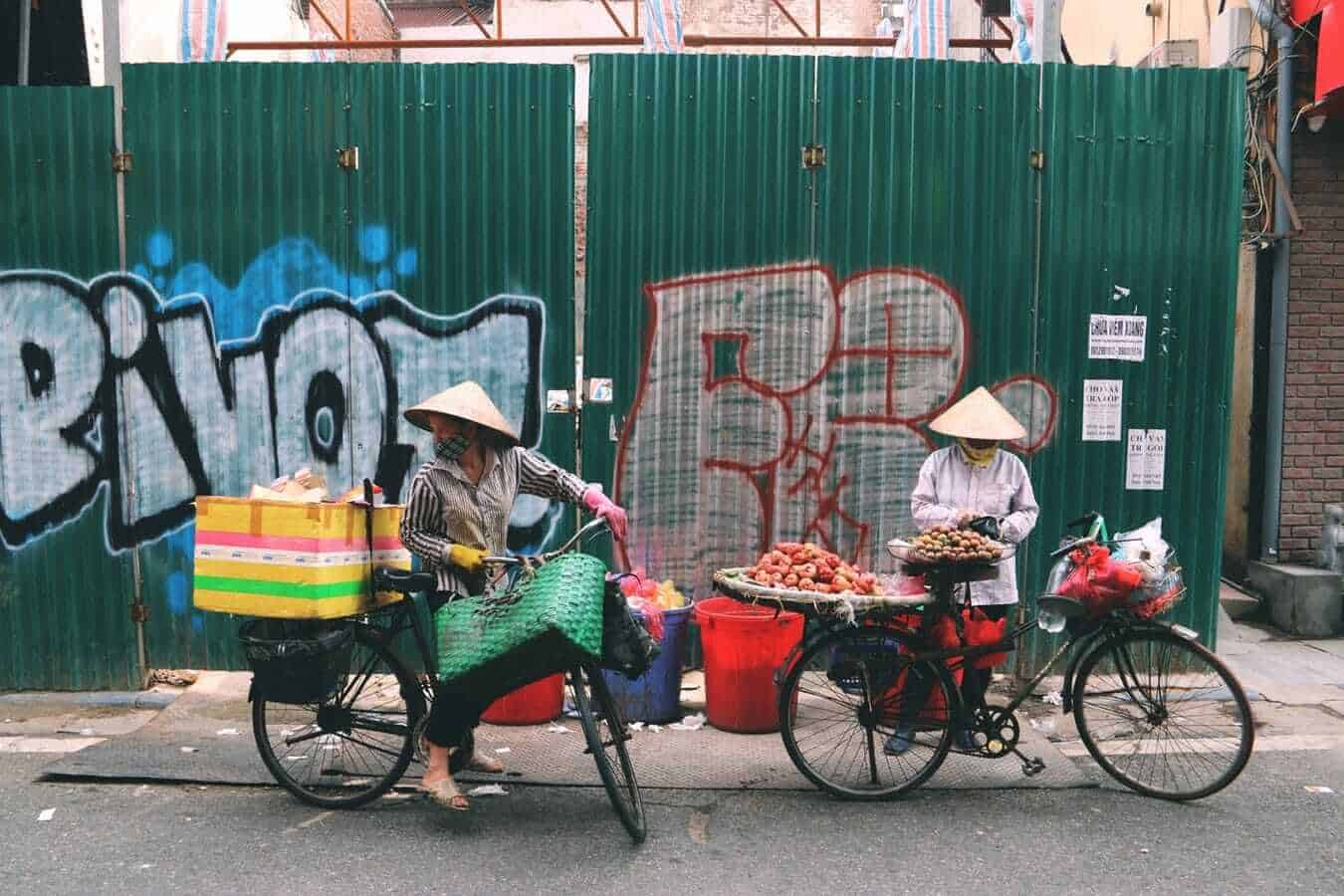 The best time for visiting Hanoi is in the winters. Mid-November to early March would be the perfect time for a Hanoi getaway. It is advisable to pack a jacket if visiting Hanoi between December to January. You can also visit Hanoi during the autumn or the spring, which last from October-November and March-April.
Places to visit in Hanoi
 1.The Imperial Citadel of Thang Long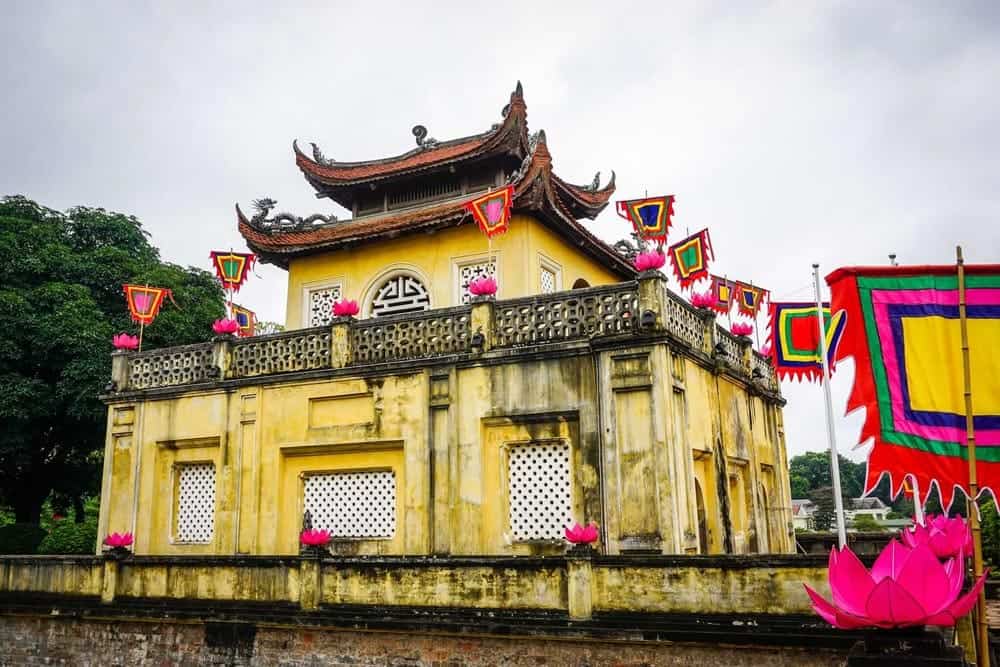 This is viewed as the official symbol of Hanoi due to a central flaw tower, which is its most recognizable feature. It is also a UNESCO World Heritage Site and stands tall at 40 meters. The Imperial Citadel also served as the political center for Hanoi for 8 years.
Opening hours: Daily 8:00-12:30, 13:30-19:30
Location: Quan Thanh, Ba Dinh, Hanoi
2. Temple of Literature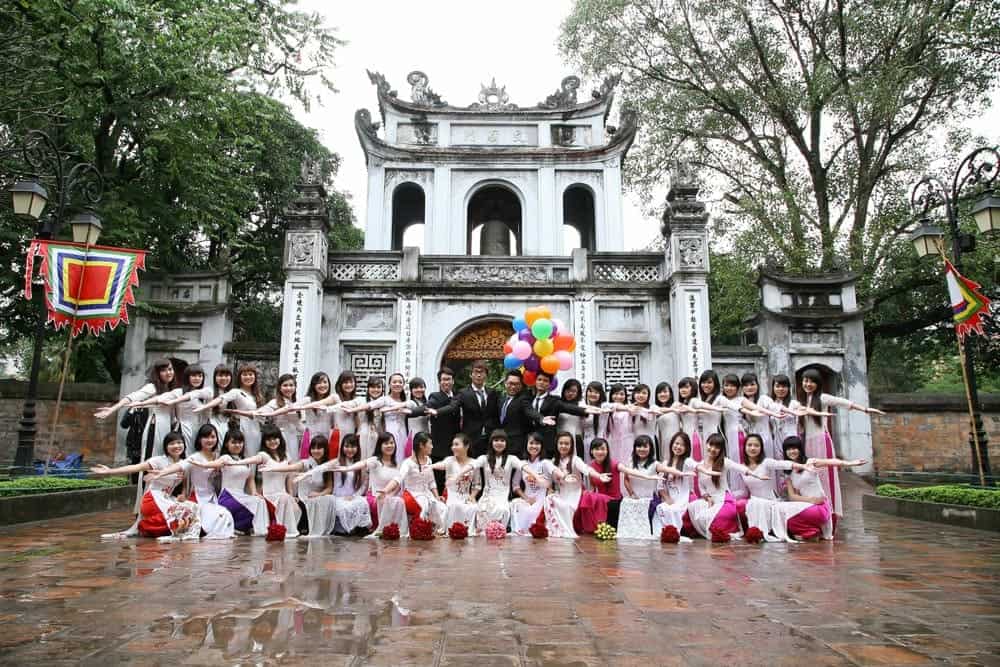 It is one of the rarest examples of the finely preserved traditional Vietnamese architecture. It was founded by Emperor Ly Thanh and is dedicated to Confucius. Its altars see students praying for good grades and its backdrop, comprising of pagodas and ponds make for beautiful student graduation pictures.
3. Vietnamese Women's Museum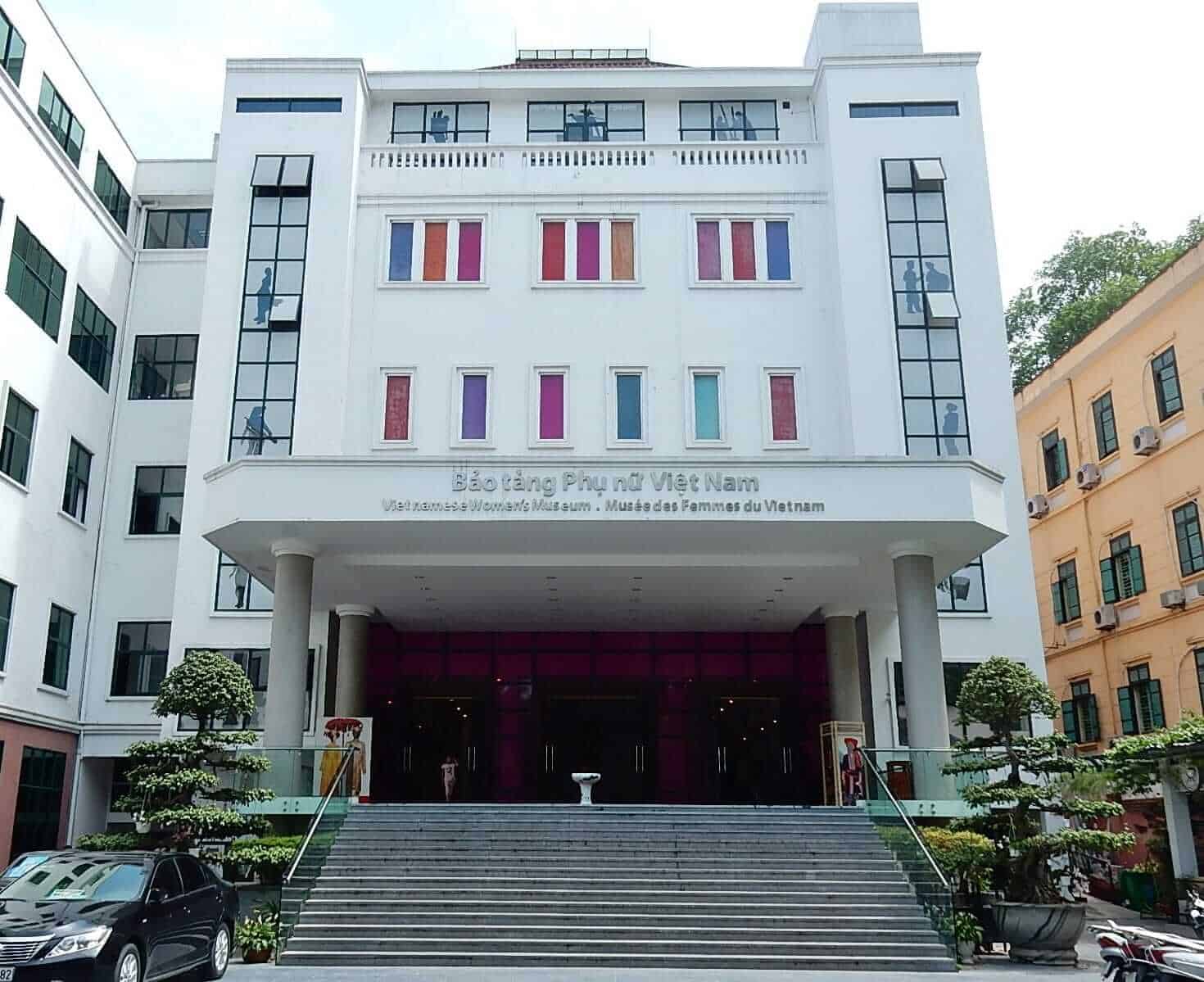 This museum showcases the role of women in Vietnamese society and culture. It displays the memories of the wartime contribution of heroic women labelled in both English and French languages respectively. Here you can find costumes, propaganda posters, tribal basketware and fabric motifs from the minority groups of Vietnam.
4. Vietnam Museum of Ethnology
This museum has a fantastic collection relating to Vietnam's ethnic minorities. It has tribal art, artefacts, everyday objects and examples of typical village houses.  A local bus 14 departs from   Dinh Tien Hoang on the east side of Hoan Kiem Lake. You need to get off at the Nghia Tan bus stop and head to Ð Nguyen Van Huyen, which is a couple of blocks of the museum.
5. Hoan Kiem Lake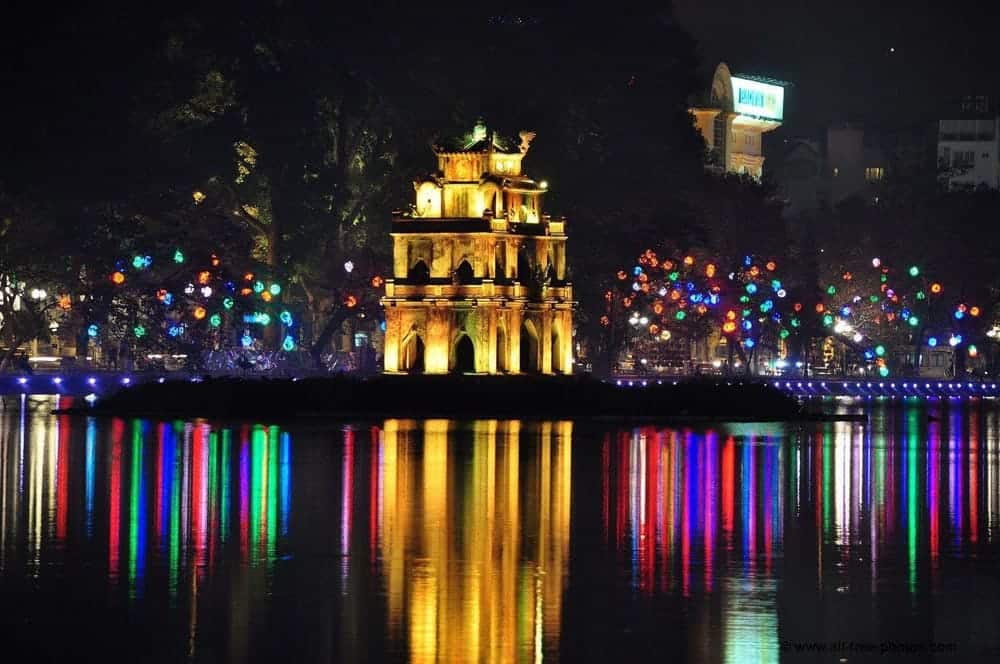 This area is best visited between Friday-Sunday when the traffic nearby is banned from 7 pm to midnight. Legends have it that during the 15th century, Heaven sent the Emperor Ly Thai to a magical sword, through which he used to drive away the Chinese from Vietnam. Post the war, his sword was taken away by a giant golden turtle that then disappeared into a lake with it, aiming to restore the sword to its divine owners. The lake subsequently came to be known as Ho Hoan Kiem (Lake of the Restored Sword).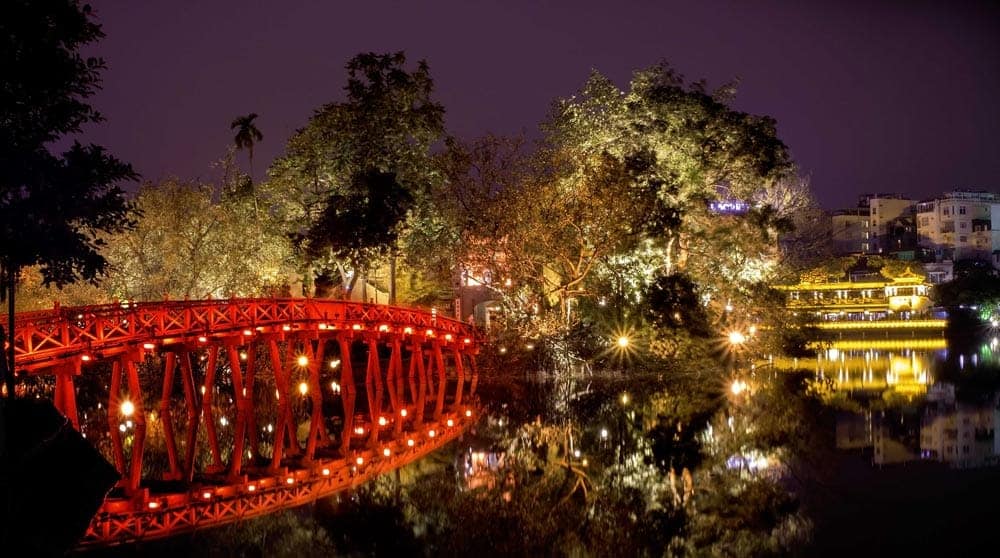 6. Hai Ba Trung Temple
This temple, founded in 1142, is 2 kilometres south of Hoan Kiem Lake. There exists a statue depicting the two Trung sisters, who were apparently hailed as the queens of the Vietnamese. They are set to have drowned themselves rather than surrendering to defeat in front of the Chinese. An annual festival takes place here in January-February comprises of cultural activities.
7. Bach Ma Temple
The oldest temple in the city, whose architecture dates the 18th century. It built by the Emperor Ly Thai in the 11th century to honor the white horse that led him to this site, where he eventually constructed his city walls. When you pass through the doors of the pagoda, you will find the statue of the white horse accompanied by a beautiful red-lacquered funeral palanquin.
8. National Museum of Vietnamese History
Formerly home to the École Française d'Extrême-Orient, and built between 1925-1932, this architecturally impressive museum exhibits bronzes from the Dong Son culture, Hindu statuary from the Khmer and Champa kingdoms, jewellery from imperial Vietnam among other lovely displays.
9. Hanoi Opera House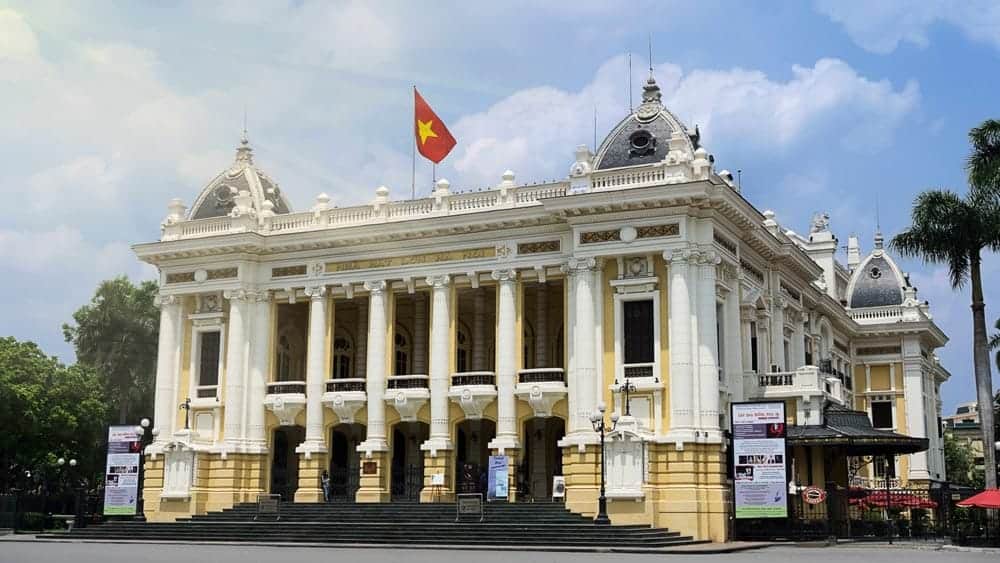 This French-colonial 900-seat venue is the centerpiece of Hanoi's French Quarter with its gothic pillars and domes. One can book a performance here to experience the beautiful interiors. Hanoi Opera House is also popular with wedding couples. Photographers get photos of them on its elegant front steps.
10. Lotte Observation Deck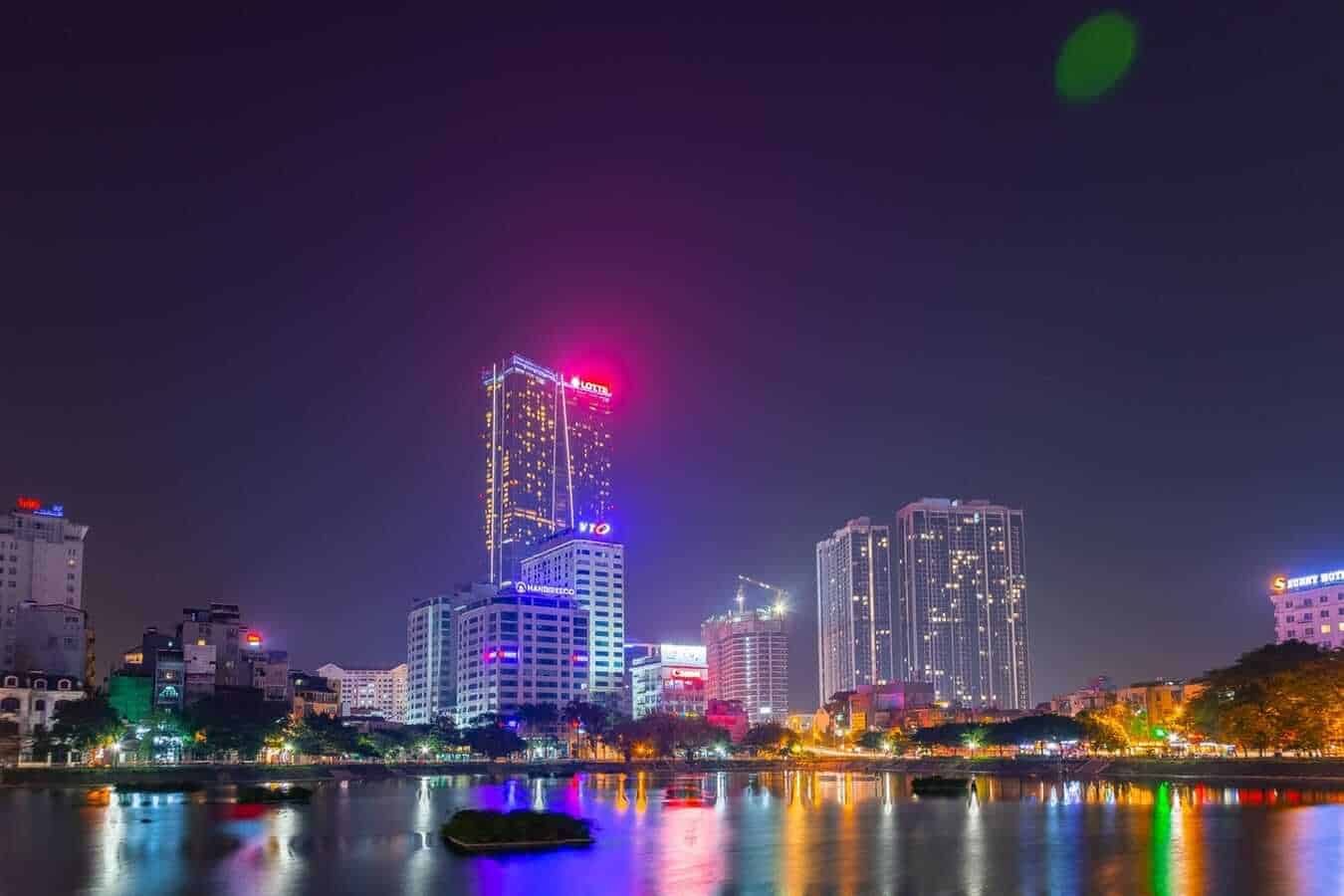 The landmarks Lotte Center, offers the best views of the city from its 65th floors. Opened in 2014, it is located in the western corner of Hanoi's Ba Dinh district. The deck offers an uninterrupted vantage point high above Hanoi city with its people jostling among crowds. The tower also has a hotel, all kinds of restaurants, a department store and a rooftop bar on its lower floors.
11. West Lake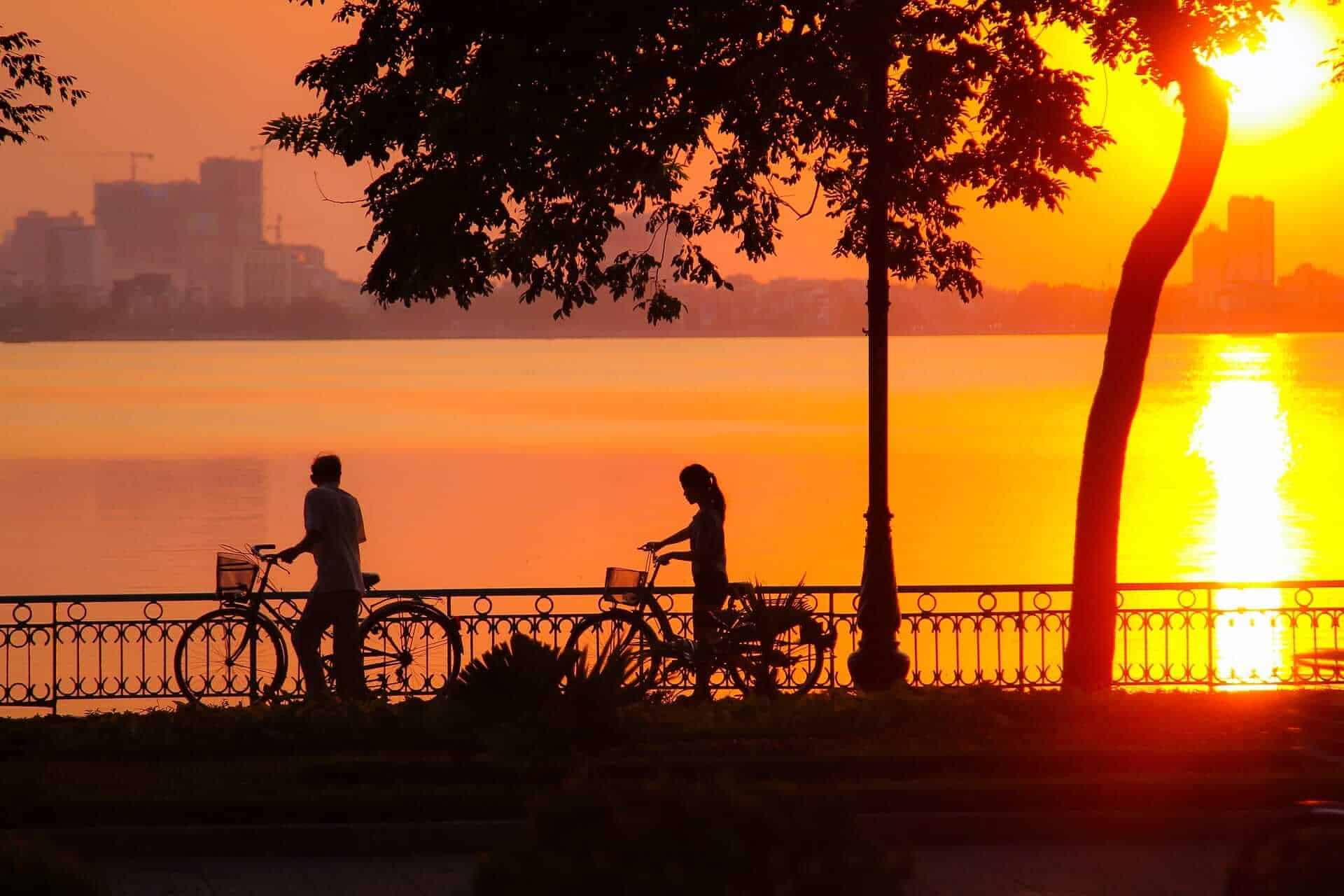 You can also call it both Ho Tay or West Lake and it is the city's largest lake. Upmarket suburbs (including the expat Tay Ho district) surround the circumference of 15 km. On the south, find the Xuan Dieu strip. Walk around the restaurant, boutiques, and hotels. Or better, bike around its pathway!
12. Statue of Lenin
Find this statue of the Russian communist leader in a park opposite to the Vietnam Military History Museum.
13. Ho Chi Minh Mausoleum, Hanoi, Vietnam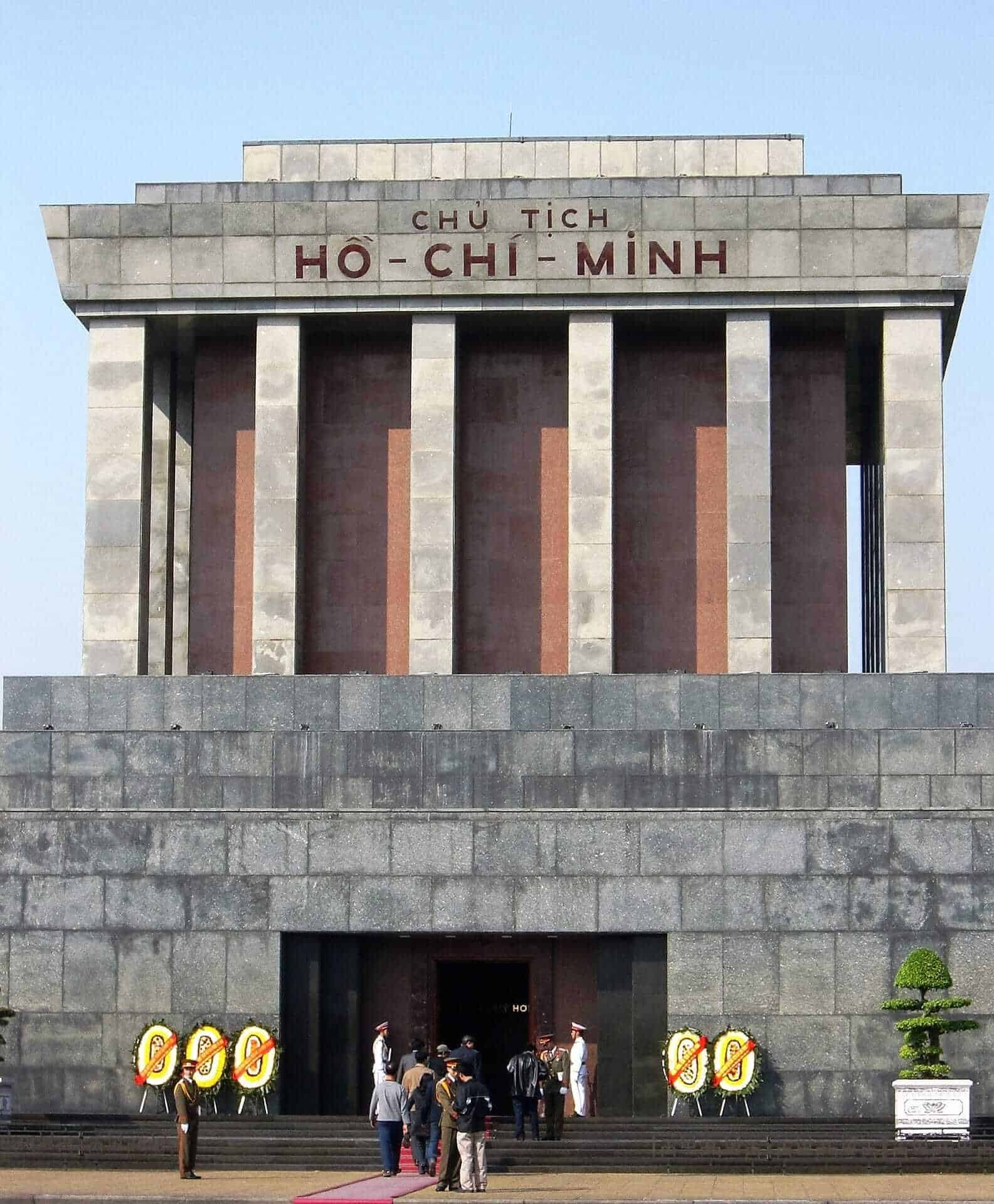 Serves as the final resting place of leader of the Vietnamese Revolution and President, Ho Chi Minh. Located in Ba Dinh square, it is also called the Ba Dinh mausoleum.
The Entry and Exit Formalities in Hanoi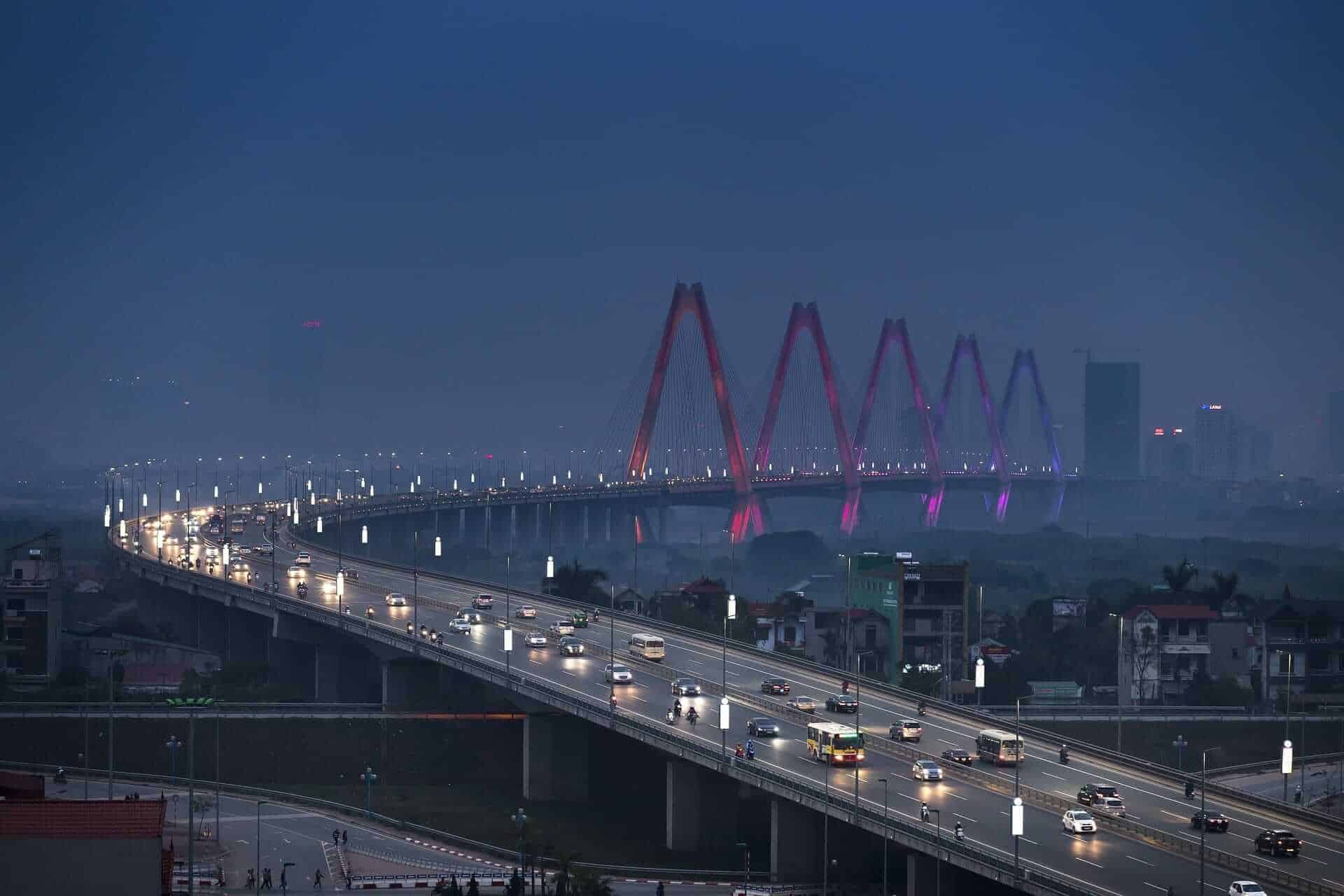 The formalities at Vietnam international airports are relatively smoother in comparison to the land borders.
Crossing overland from Cambodia and China is easy. However, crossing the border between Vietnam and Laos can be slow.
The Customs Regulations are quite simple and take only a few minutes. Post your arrival to Vietnam by air, the procedure will take only a few minutes. Entry by land takes a bit more time, especially in remote borders.
Duty Limits
The Duty Limits include 400 cigarettes and 1.5 liters of spirit Large sums of foreign currency (US$5000 and greater) must be declared.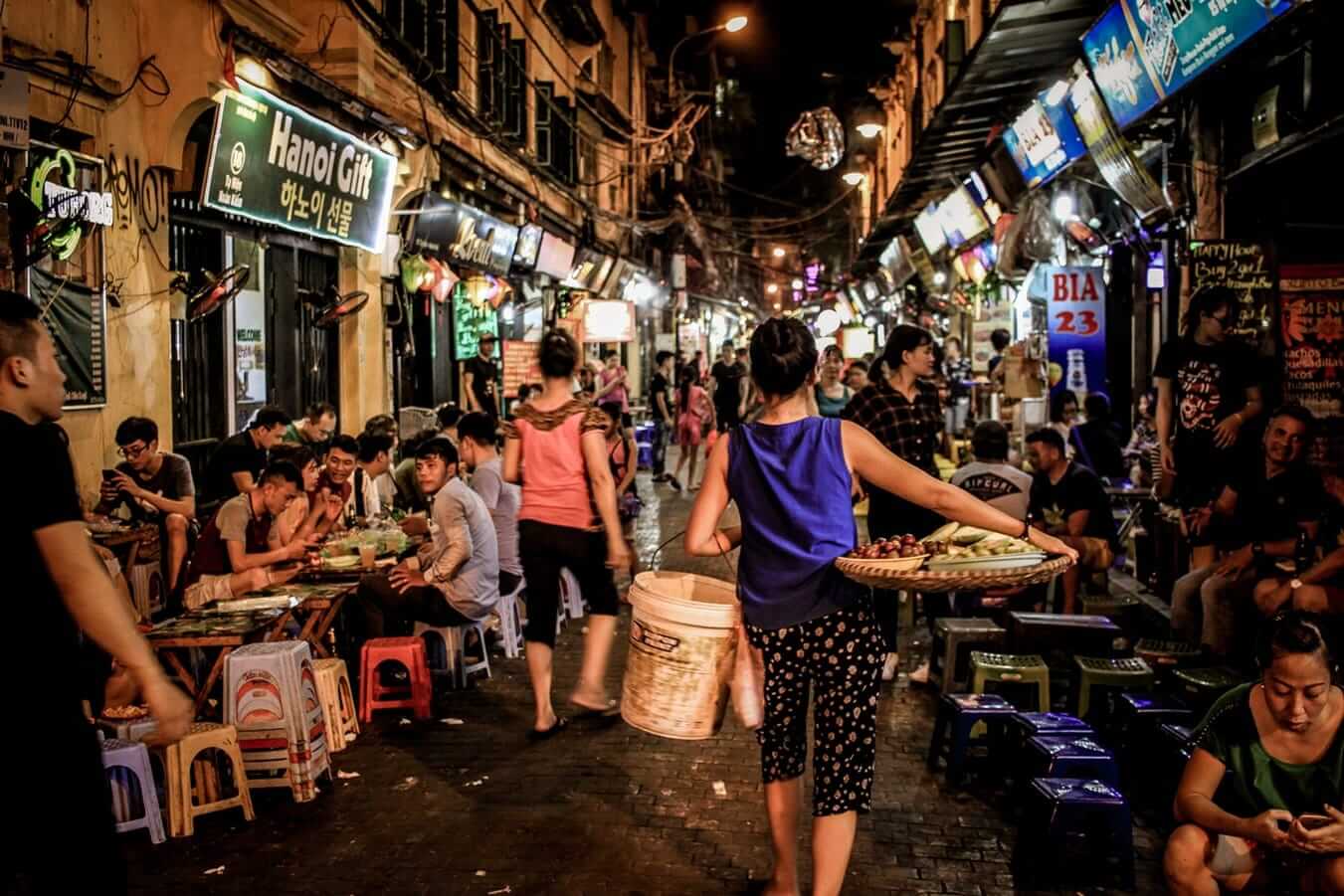 Visas
Your passport must have a validity of 6 months upon arrival in Vietnam.
Several nationalities need to arrange a visa in advance.
The standard length of stay for tourist visas is 30 days; for visa-exempt nationalities, it is 15 days.
Types of Visas
The visa situation is now extremely fluid, unlike before. However, you must always check the latest regulations before charting out your travel plans.
You will require a visa/approval from a travel agent, in case you plan on staying for more than 15 days and belong to a western country.
In case your visit is less than 15 days, you might be visa-exempt. Notably, some nationalities are now visa-exempt for a single visit.
Tourist visas are valid for either 30 days or 90 days. A single-entry 30-day visa costs US$20, a 3-month multiple-entry visa is US$70.
Notably, only United States nationals manage to arrange one-year visas.
There two methods of applying for a visa: a Visa on Arrival (VOA) via online visa agents; or via a Vietnamese embassy or consulate. This, however, is changing as e-visas have been rolled out (for a limited number of nationalities).
Visa on Arrival (VOA)
1. This is the preferred method for most travelers arriving by air. This is so because it's cheaper and faster. Besides, online agencies themselves email the VOA to you, instead of you submitting the same by posting it to an embassy.
2. However, it can only be used if you are flying into any of Vietnam's six international airports, not at land crossings.
3. There are many visa agents but beware of inefficient and fraud operators. Therefore, we recommend you to stick to well-established companies.
4. Vietnam Visa Choice is a reliable agency that provides online support from native English-speakers and guarantees the issuance of your visa on time.
5. Vietnam Visa Center is another agency that has supportive staff. Their staff has the information to guide you with your trip. They also offer a two-hour express service for last-minute trips.
6. You can also obtain a visa through Vietnamese embassies and consulates around the world. In this case, however, fees are relatively higher and the process slower.
7. A pilot e-visa program allows visitors to apply for visas online through the Vietnam Immigration Department. It was introduced in the year 2017. Citizens of 40 countries are eligible, which includes those from the UK and the USA. E-visas are single-entry, cost US$25 and are valid for 30 days (non-extendable). The processing of e-visas takes 3 to 5 days. E-visas can be applied for online here.
Typical Costs in Hanoi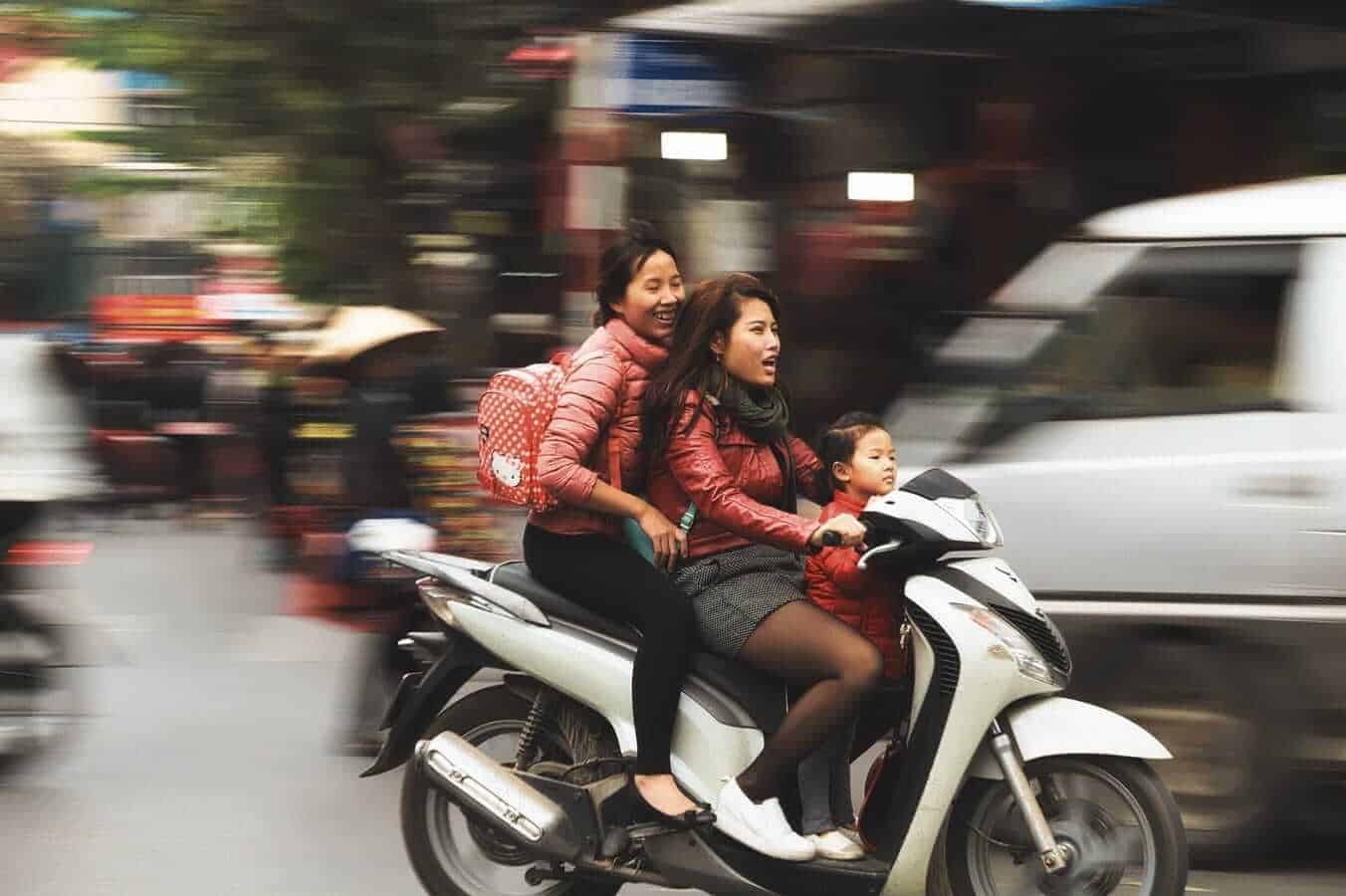 1. Stay: In case you are looking to stay in dorms, your average cost for the same would be around 80,000 VND. Private rooms cost anywhere 80,000 VND. Private rooms in hotels would cost you anywhere between 200,000 – 650,000 VND per night. For both hotels and hostels alike, you will find WiFi and free breakfasts as well.
2. Food: Street food is both cheap and delicious, with most dishes costing you under 201,000 VND. Domestic beer is cheap as well, costing the same. Also, 85,000 VND is enough for a decent meal in a casual restaurant.
3.Transportation: Local bus fares will cost around 1,000 VND, and taxis will cost around 10,000 VND and charge12,000 VND per kilometer. For intercity travel, buses and trains are the cheapest options.
4. Suggested budget: 560,000 – 800,000 VND / $25-35 USD per day.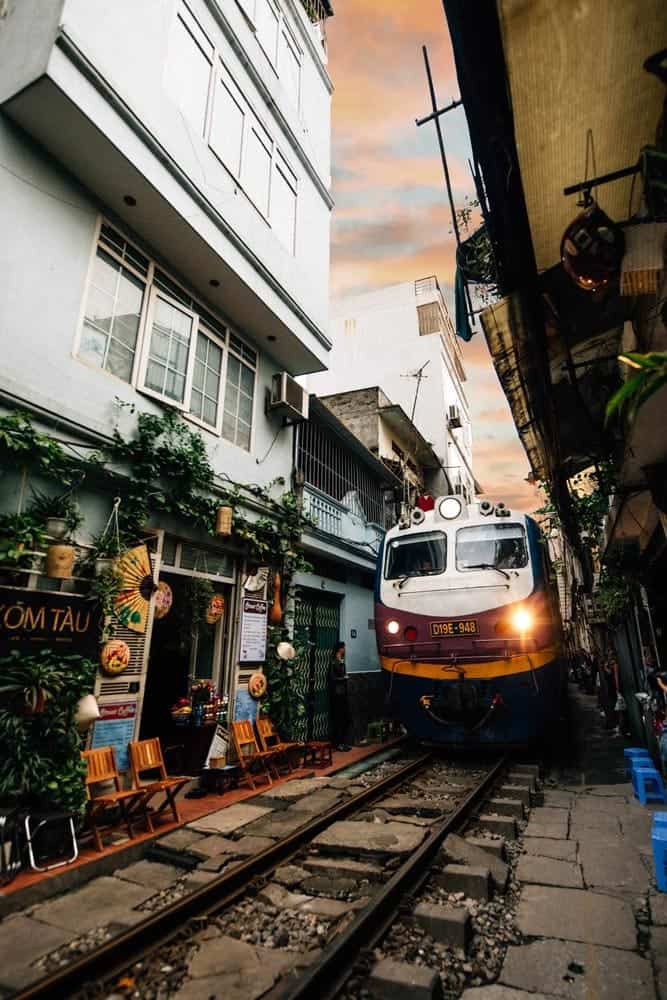 This Hanoi Travel guide brought to you by us, is to help you dance your way to Hanoi and have a gala time there! If you know of any better/helpful tips, do post in the comments section below!
And, if you want more inspiration for your next travels, visit our destination guides page.