Home » Travel Tips » Top 10 Winter Shoes For Women For Traveling
A woman's best days are undoubtedly the ones when they don't have to worry about what to wear. But those days are hard to come by, especially if you are packing a trip during the winters.
Footwear not only completes the look but also complements it. Especially when it's about traveling, taking along comfortable, stylish, and durable shoes is the difference between a memorable trip and one that you remember as adjusting your feet and asking the room service to send ointments and oils because your feet have developed skin issues because of uncomfortable shoes. 
Taking a trip during the winters needs shoes that have the following features, quality insulation, water-resistant, traction, warmth, slip-resistant sole. Based on these features and many more, here are the top 10 winter shoes for traveling.
Top 10 Winter Shoes For Traveling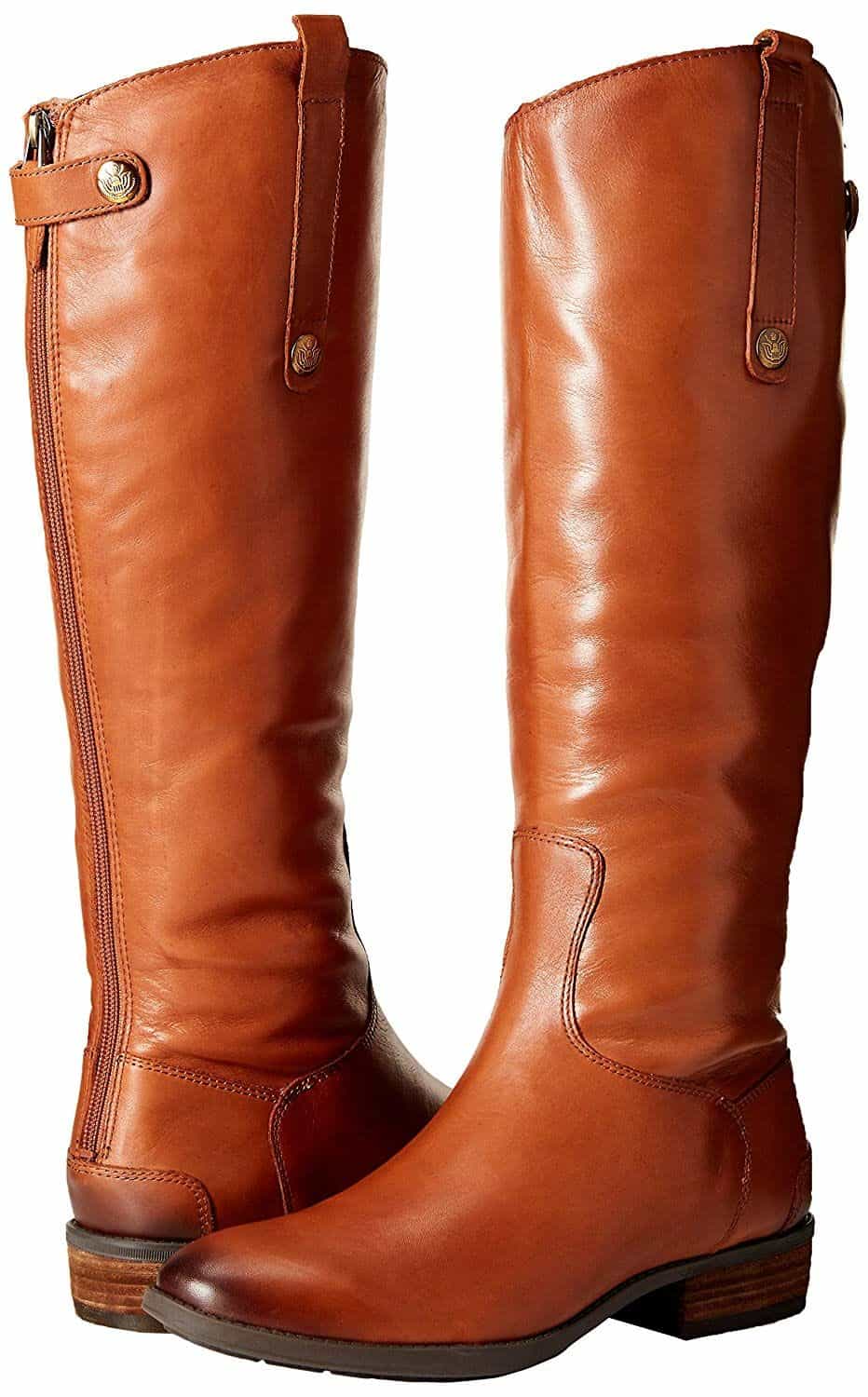 Price : $ 149.90 – $ 362.68
Sam Edelman's knee-high riding boots offer leather-made diagonal design booties bestowing a voguish and classic look. The affordable luxury possesses pliable basto crust leather, synthetic sole, and stacked heel with beveled topline. They are a comfortable pair of easy-going boots perfectly fit for exploring a new city every winter. 
Pros:
The snuggly soft, supple leather is apt for winter's traveling.

Easy to slip the feet into the boots.

Affordable and super comfortable with good traction features.
Cons:
Not appropriate for smaller sizes as boot opening dimensions are high.

Not suitable for wet areas.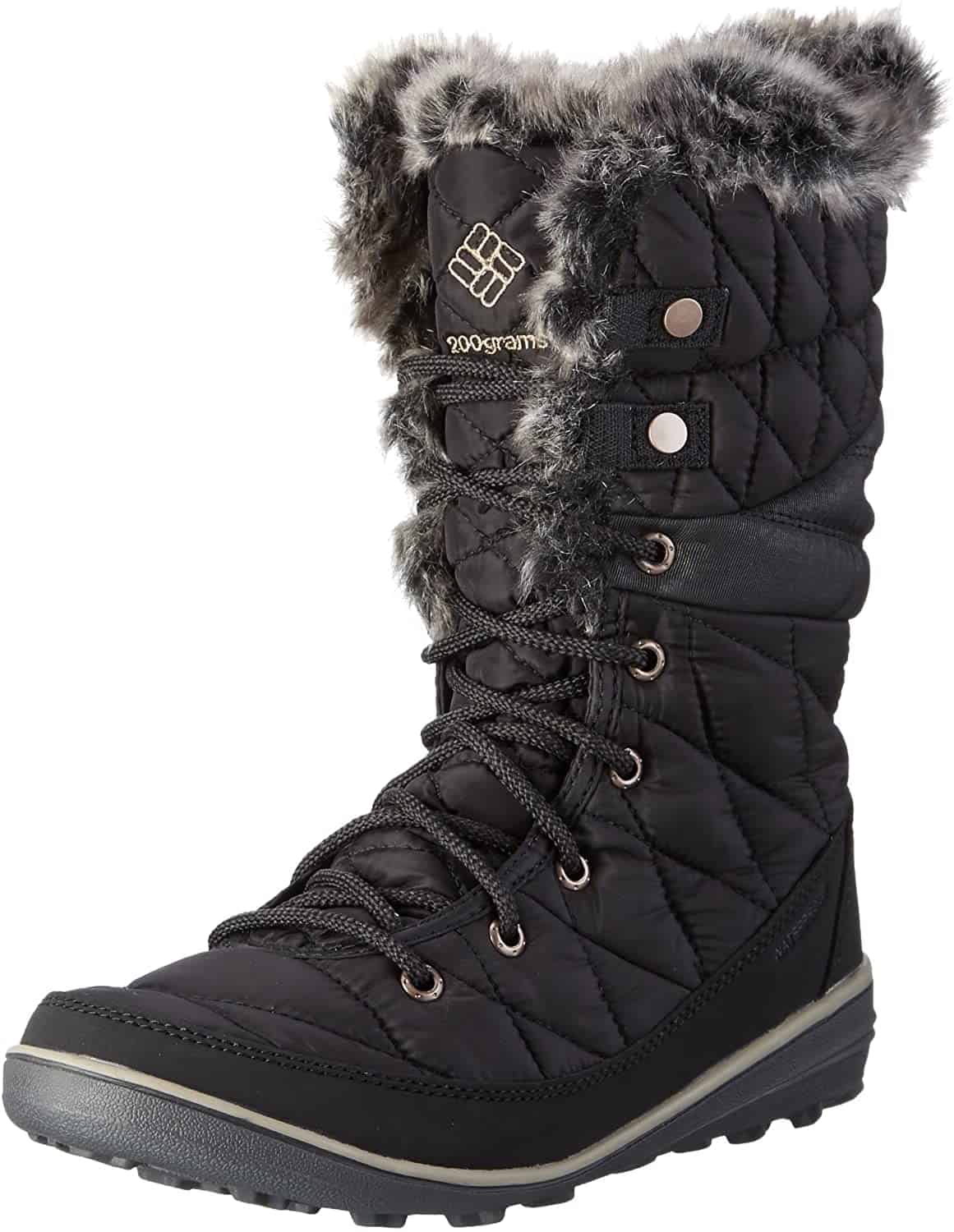 Price : $ 85.00 – $ 264.08
Columbia is undoubtedly a value-added brand that epitomizes the best technology and highest quality material. The Columbia's Omni heat winter boot is extraordinarily fluffy and warm as soft faux fur and Omni heat-reflective lining ensure a breathable yet waterproof envelope. Suede Sole with sleek design team up with Thermal Insulation offering maximum warmth. 
Pros: 
Undeniably expedient in terms of durability and survivability.

Lacing up to the top contributes towards adjustable calves and ensures warmth and resistance to water. 

Thinner sole makes your travel lighter and painless.
Cons:
The narrow space in the toe box area makes it tight.

The slim design of the booties makes it difficult to wiggle the toes.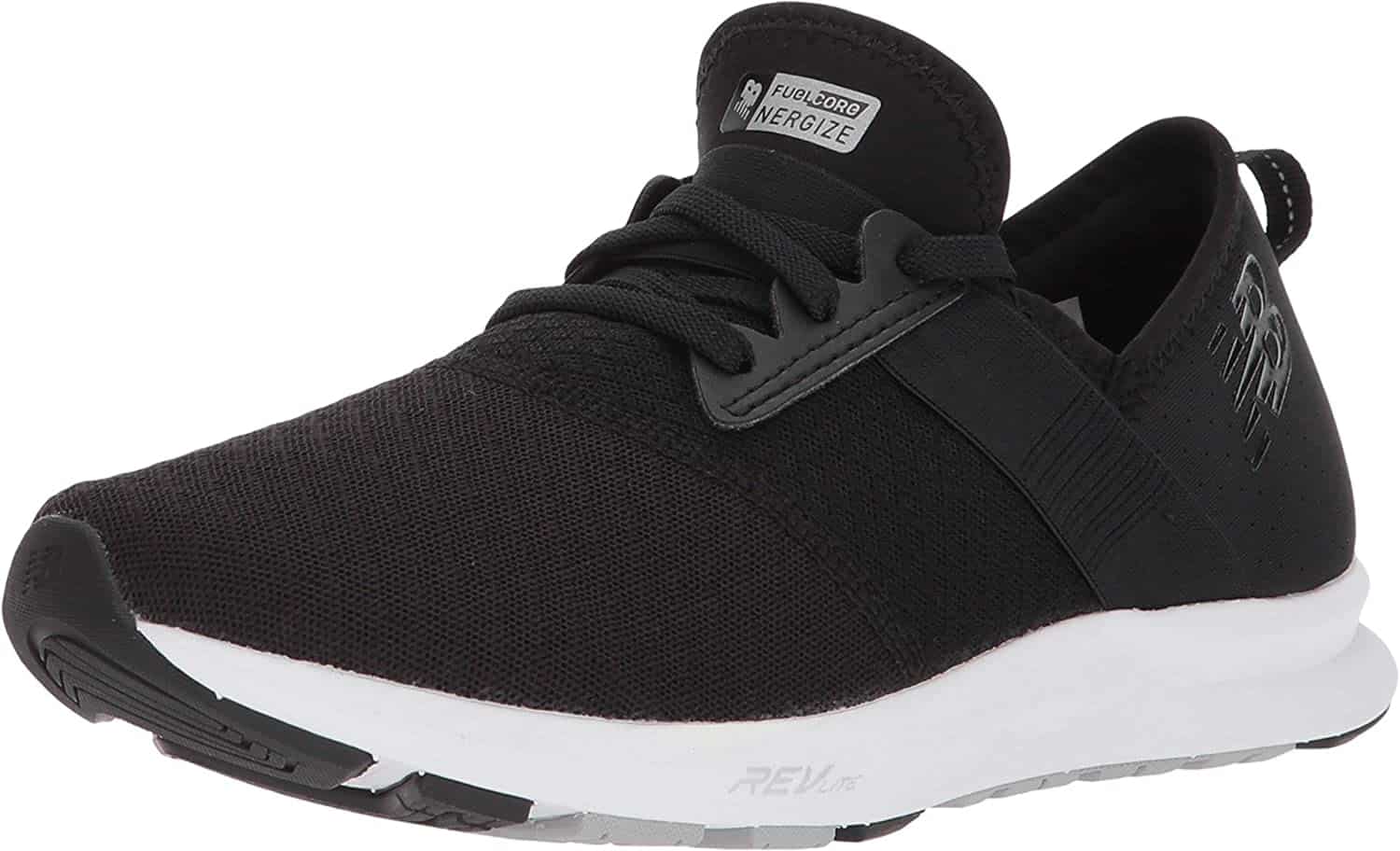 Price: $ 51.97
The FuelCore Nergize V1 Sneaker is a blended approach towards style and comfort. The Lightweight cushioning and the comfortable sole are added with a supportive fit. It's design may look simple, but it does fail to catch the eye of the onlooker. The interior fiber is designed for warmth and moisture management, and the thick sole is designed to improve traction and ensure a maximum level of comfort.
Pros:
Sporty looking with spongy sole certainly secures your travel from ruthless encounters. 

Extremely lightweight.

Perfect for mild winter conditions.
Cons:
Not really water-resistant.

Barely have any arch support and grip to hold needed for long wearings.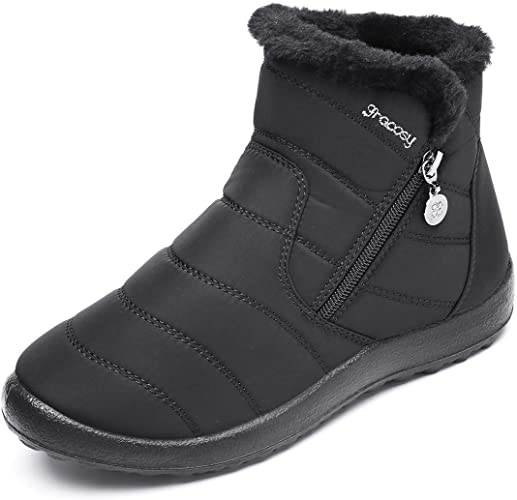 Price : $ 24.59 – $ 35.99
Carrying the cool quotient, these Gracosy boots exceptionally stands up to all the qualities that winter boots should have. Constructed with high-grade Brazilian rubber sole assuring the excellent abrasion resistance, skid resistance, and deformation resistance, perfectly capable for all occasions. The slip-on rubber sole is ergonomically molded and provides a shock absorption feature. The thick fur lining swaddles your feet in a super comfy quilt. 
Pros:
Provide great endurance and protection against any extreme conditions.

A water-resistant top and good traction system makes it suitable for outdoor as well as indoor activities.

Compatible with both formal and casual wear as this gives the flexibility to style them for any occasion. 
Cons:
Despite all the features, Quality can differ.

Not waterproof if immersed completely in water.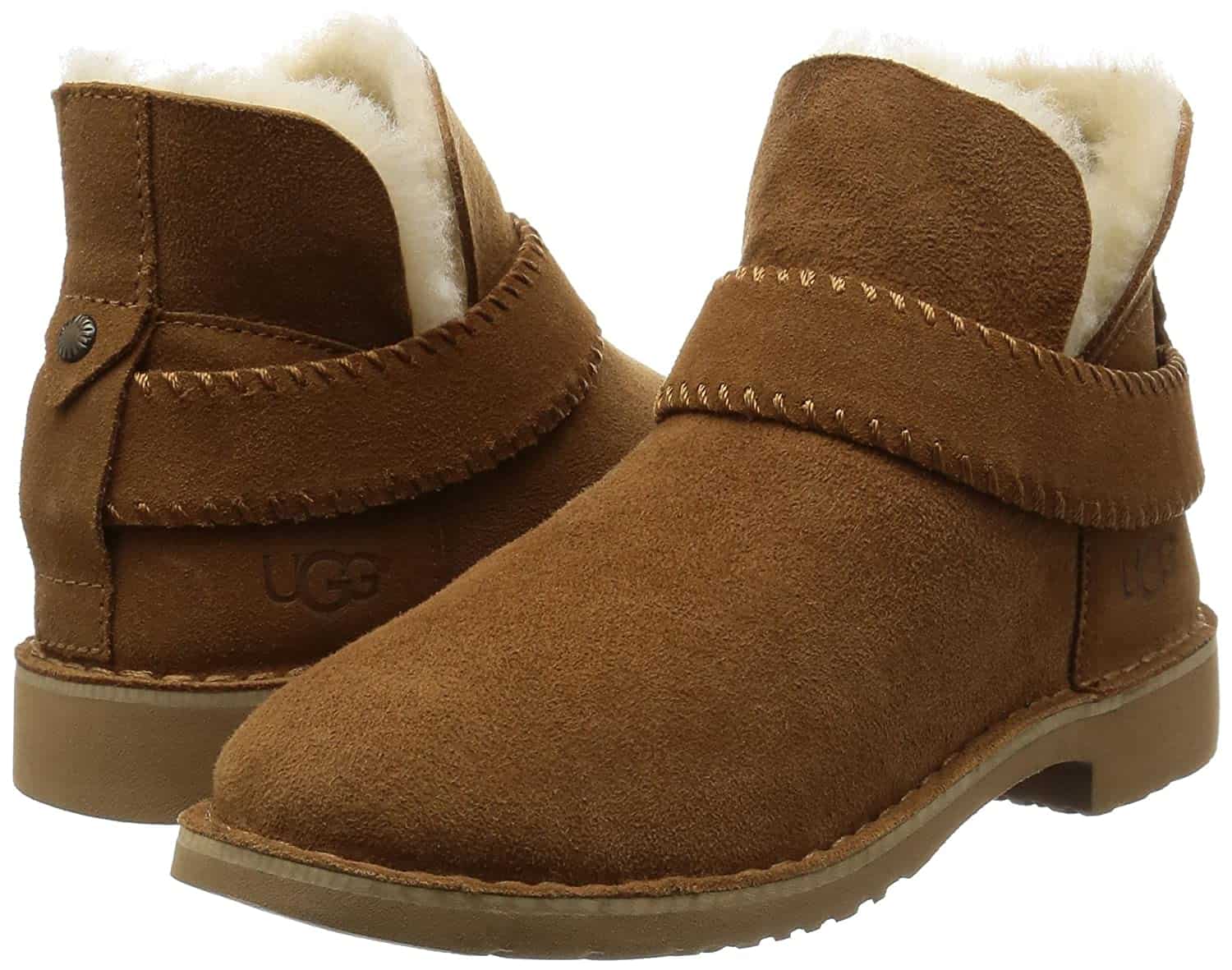 Price : $ 149.95 – $ 154.95
Classic-looking boot with increased cushioning, traction, and flexibility created for the girls-on-the-go. The upper layer construction is added with a soft faux fur, rubber outsole, and UGGpure wool insole. This makes this pair of shoes immensely convenient to put on and off quickly. Tucking is not needed as the opening of the boot is without the zipper and laces.    
Pros:
Extremely lightweight and ultra-durable outsole makes them survivable for the long run.

Created from a material that repels water and stains.

Wearable without socks and mesh lining ensures odor treatment.
Cons:
Having no zipper and clasp can hamper the longevity of the boots.

The strap around the ankle makes it difficult to wear.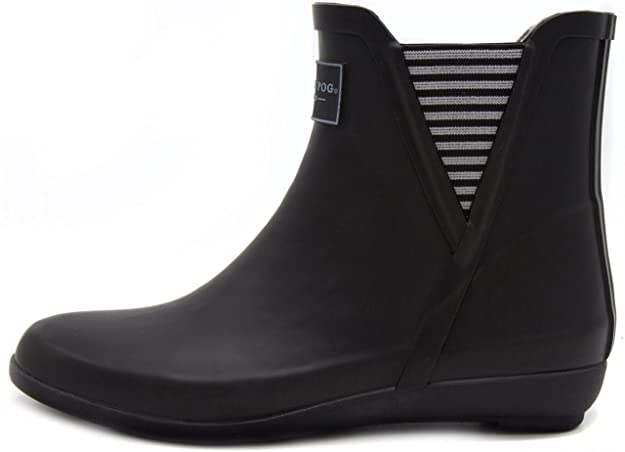 Price : $ 39.95 – $ 119.99
Adorable Pull-on boots are particularly made for rainy days with light cushioned insoles and rubber outsoles. Stylish and attainable luxury keeps the feet warm and supported, providing slip-on convenience and cold season protection. All in all, these are great pair of boots that deliver comfort, warmth, and protection.
Pros:
Affordable and built to survive even in extreme conditions.

The elastic pull-on feature makes it easy to put on.

Very high water resistibility.   
Cons:
It can be harsh on your ankles because of its sleek design.

Not warm enough.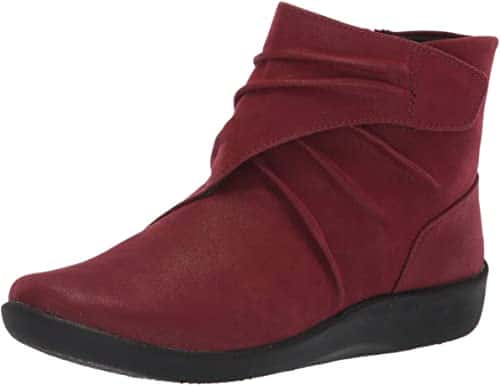 Price : $ 42.06 – $ 161.34
This pair of shoes is captivating, super comfy, and cute. Extremely lightweight and style come at an affordable cost. The perfect round toe design boots with a strap at the top of the shoes built with soft lining fabric and footbed are great. The side zipper is also available with hook and loop closure. Ultimate boots to add to any outfit. 
 Pros:
Supportive fit booties have cloud foam cushioning conjoining with super comfy and stylish material.

Appealing look with a breathable toe box so that the feet won't feel any soreness.

The Strap and the side zipper offer plush warmth and adjustable fit. 
 Cons:
Difficult to figure out whether the material used is suede or leather.

Since there's ample room in the toe box area, some users may find the boots loose.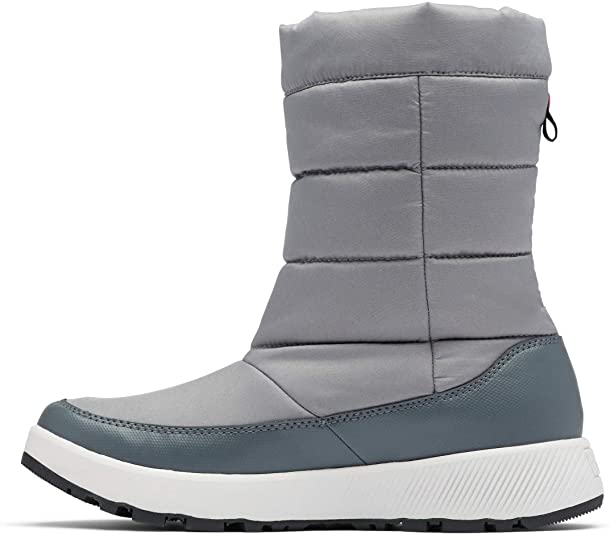 Price : $56.00 – $181.51
The Columbia Omni heat pull-on boots are an optimum fit for wintry surfaces providing amazing warmth. Filled with advanced technology cushioning, these boots offer flexible waterproof textile upper with an extra 200g insulation and thermal reflective lining to retain warmth. All of this is provided while the boots remain dry in wet conditions and enabling plush comfort for traveling in the snow.
Pros:
The fiberglass particles in the rubber offer superb all-weather traction. 

The handy zippered pouch is a unique feature for storing keys, cards, and other valuables.

Made for all-day comfort, the tech lite midsole provides max cushioning. 
Cons:
Particularly made only for extreme weather conditions.

Hard to pull on as they are stuffed from the middle.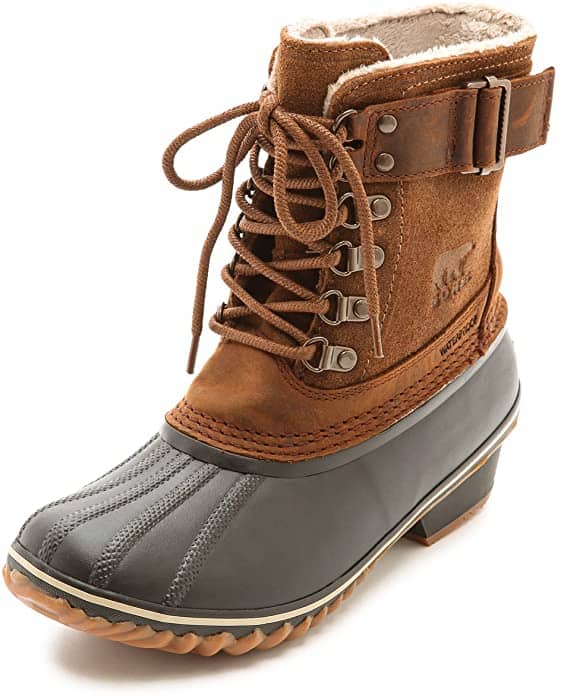 Price : $ 82.07 – $ 246.78
The Sorel's Mid Calf booties are as appealing in terms of the features as it looks from the outside.
These waterproof booties perfectly fit for sporty activities and combine functionality with style seamlessly. The sleek design with lace-up and strap features provides an adjustable fit. The thick textured sole and adjustable laces preserve the heat to its optimum.    
Pros:
Snuggy and pretty roomy from the toe box area.  

Pliable and soft leather mold without getting stiff and delivers superior grip on wintry surfaces.

The fleece lining of the inside is super soft and warm ensuring adjustable fit and durability.   
Cons:
The insole is thin and can leave your feet sore.

The sole has a concave shape in the middle, which makes the heel feel high-up.

Price : $ 30.98 – $ 110.91
The Clark' new CloudSteppers loafers are perfect to wear as everyday shoes for the upcoming trip. They are constructed with soft lining fabric, a removable cushion soft ortho bed, and a lightweight shock-absorbing Eva sole. Extremely cushiony soft slip-resistant flexible shoes. You can prefer to wear them during light travels. For those who find wearing and carrying the other boots bulky and uncomfortable, these styled loafers can be a perfect substitute.    
Pros:
Amply roomy and deep enough. 

The insole is removable, and one can add orthotics.

Extremely comfortable, which means slightly bigger size feet will also feel rested. 
Cons: 
Some may find it not that much attractive.

Because of the narrowness of the shoes, some may struggle to pull them on and off.
Conclusion
While traveling in winters, you must ensure the functionality and utility of the footwear you bring along. Step aside all the other things; comfort and warmth are all you need to consider first before picking any pair of shoes.
According to a user's requirements, we have accumulated all the information needed before picking the right pair of shoes for their trip to have the best possible traveling experience.