Home » Travel Tips » Top 10 Winter Shoes for Men for Traveling
You need the best shoes for traveling during the winter period. But there is a difference between needing and actually buying one because, as of now, you are not sure which shoes will give you the most comfort, warmth, and style. Well, that is where we come in with our recommendation of the top 10 winter shoes to buy for traveling. 
True, there are a lot of shoes out there, and you can just pick any of them before traveling, but can you? Do you know enough about shoes that you can go to the mall next door and buy the one you like? Style is one thing to look at, but what about functionality and durability? 
While traveling, your shoes must be well made, lightweight, look good, and durable enough to withstand extreme weather events. The good thing is that you are here to check the top winter traveling shoes for men here. Go through our recommendations and choose the one you like. 
Travel Shoes for Men in Winters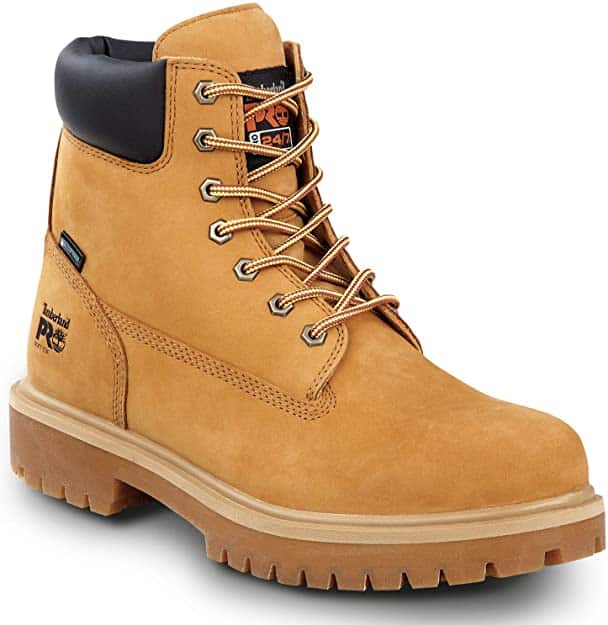 Price: $ 139.99
Built for waterproof leather upper and thermoplastic urethane (TPU) built sole, these shoes are built to help you tread through jumbled terrain in the winters. The MaxTRAX tread is added, giving superior slip resistance, and it has a breathable plus moisture absorbing lining to make your feet comfortable. 
Pros:
Soft and plush toe area. 

Reinforced built to ensure durability. 

Resistant to oil stains and abrasion. 
Cons:
The sole and upper layer break apart with excessive usage. 

Uneven eyelets.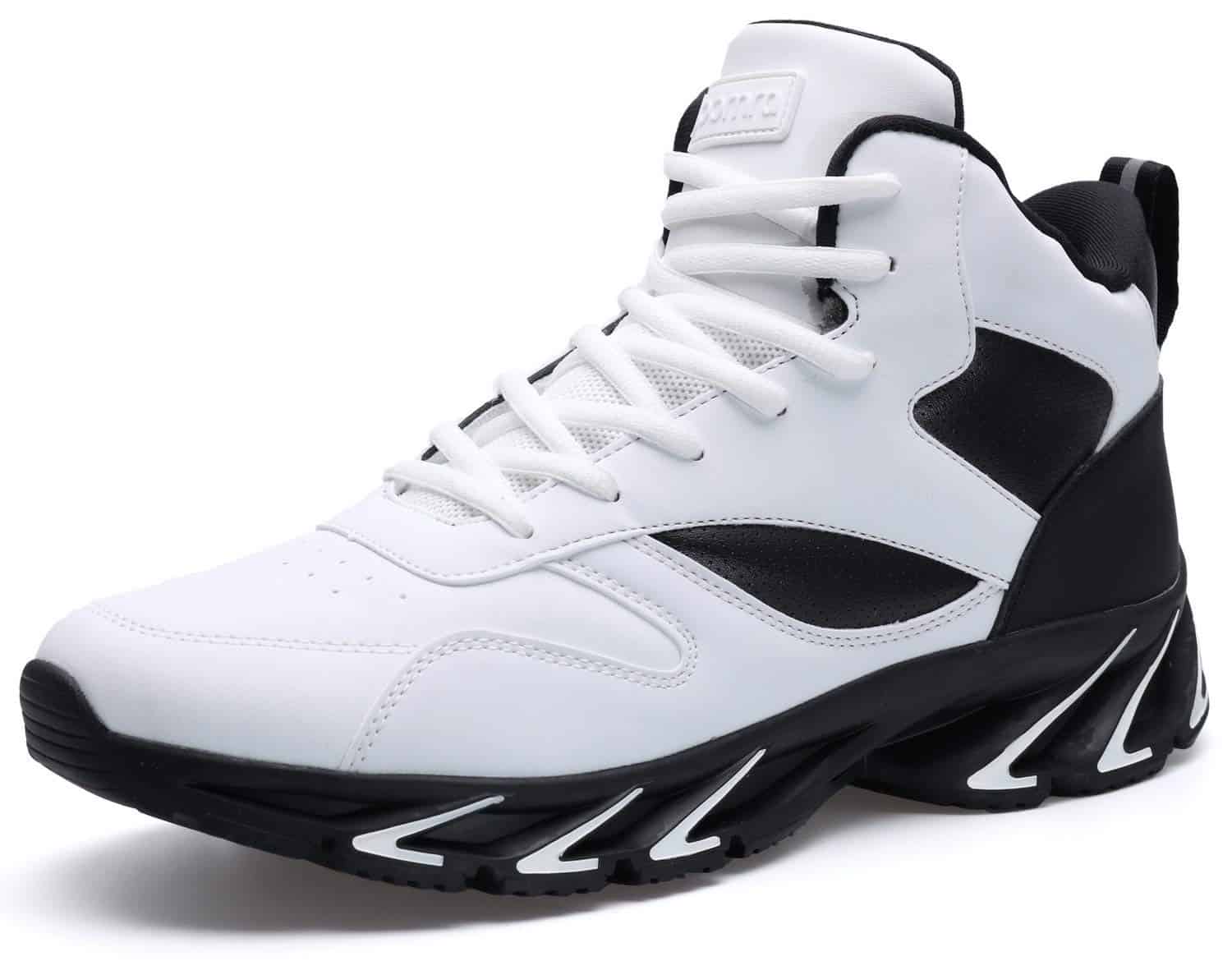 Price: $ 39.99 – $ 41.99
The Joomra men's sneakers are the pair of winter traveling boots you need when you want performance with aesthetics. These sneakers have a rubber, which means a better grip, and the premium leather upper makes them resistant to water. There are several colors to choose from, and its high-top build enhances the performance giving your more control on slippery surfaces. 
Pros:
Can be worn by women too. 

The rubber sole is braided on the outside, giving better looks. 

Long shoe tongue for extra comfort. 
Cons:
Tight toe box. 

You cannot take them to play some sports.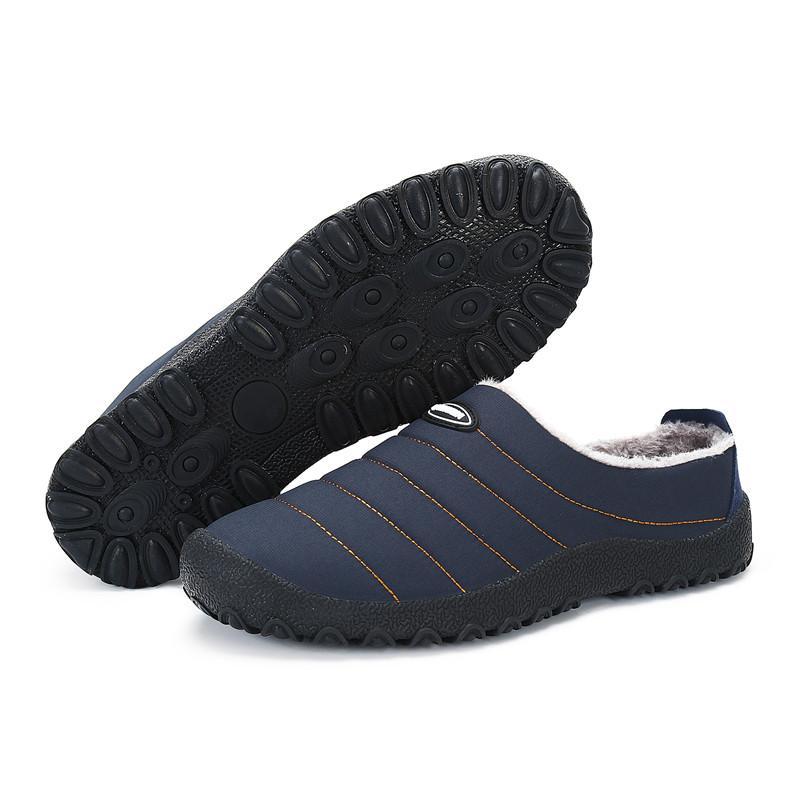 Price: $ 35.99
Not every travel trip is supposed to be adventurous. Some are meant to relax and enjoy nature's gifts. Well, these shoes are for the second type of winter trip. You will need these shoes due to many reasons. For one, they are pretty warm, they are soft, and have a slipper-like build. Moreover, even if they are open, the upper layer is water-resistant, and the high-quality cotton insole makes them super flexible and comfortable. 
Pros: 
Usable for men and women, both. 

Hand and machine washable. 

Orthotic insoles help relieve stress from the joints. 
Cons:
Can become soggy if water goes inside the shoes. 

Loose stitching.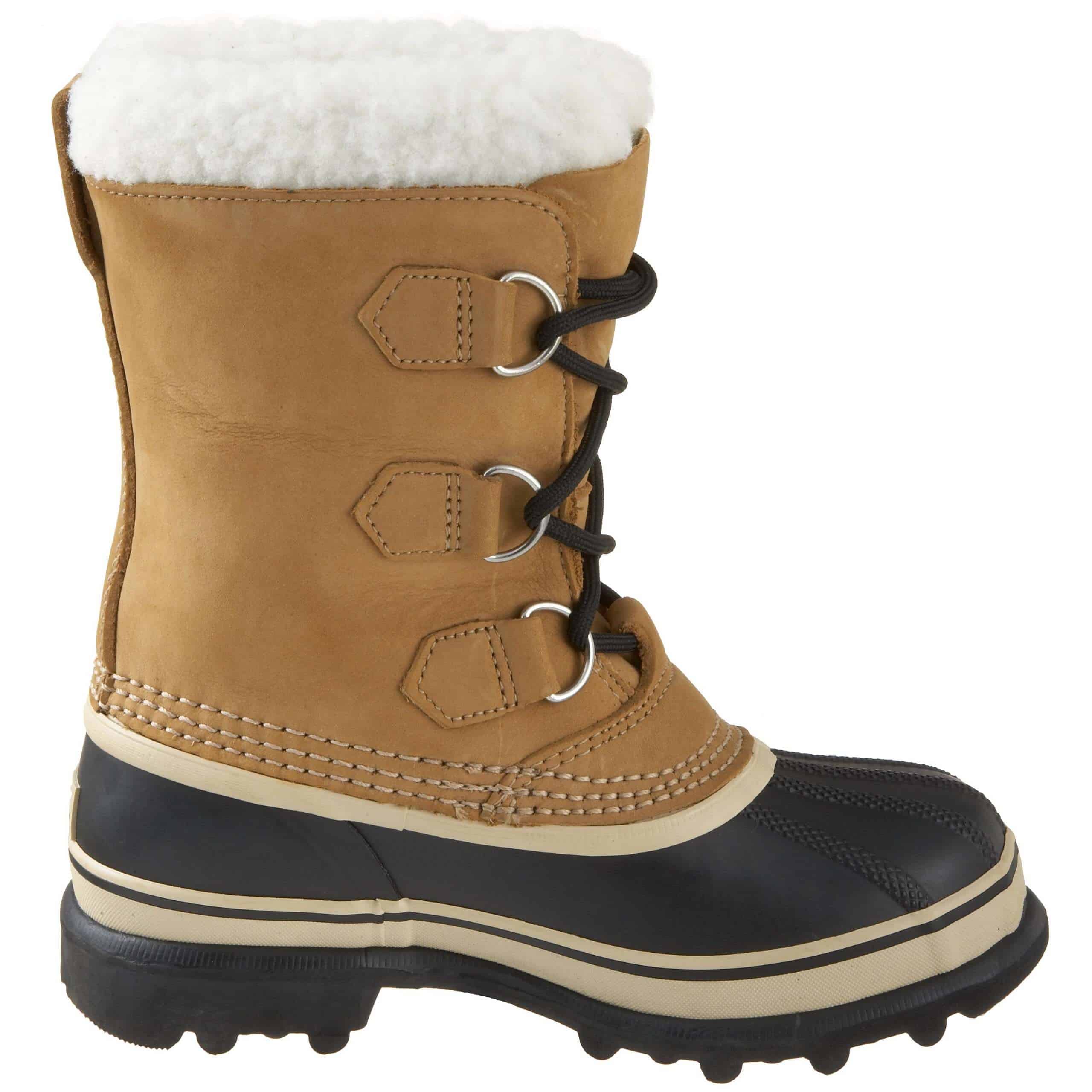 Price: $ 119.09 – $ 250.00
The best part about these winter traveling boots for men is the removable inner sole. Moreover, they are constructed to last longer, and handcrafted vulcanized rubber makes them waterproof and gives the extra grip. The long boots are meant to keep you warm even in the coldest winter, and the frost plug provides additional insulation. 
Pros:
A blend of fashion and performance. 

Aero-trac non-loading outer sole gives more grip. 

Solid base with a soft inner sole for comfort. 
Cons:
Faux fur is loosely stitched on the inside. 

May not fit with every type of winter socks.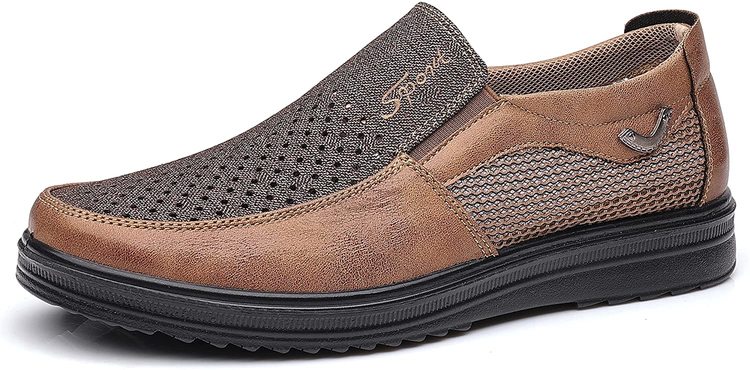 Price: $ 33.99 – $ 45.99
Made from canvas fabric, these are high-quality shoes having wear and kick-resistant material making them durable and an enduring pair of loafers. The slip-on style adds to the accessibility, and the soft inside material is highly ergonomic, along with giving you more warmth on your winter trip. 
Pros:
Rubber outsole with lightweight structure. 

Super comfortable shoes suitable for different occasions. 

A simple design with a robust build. 
Cons:
The insole comes out while taking them off. 

Toes feel like crammed into a tight box.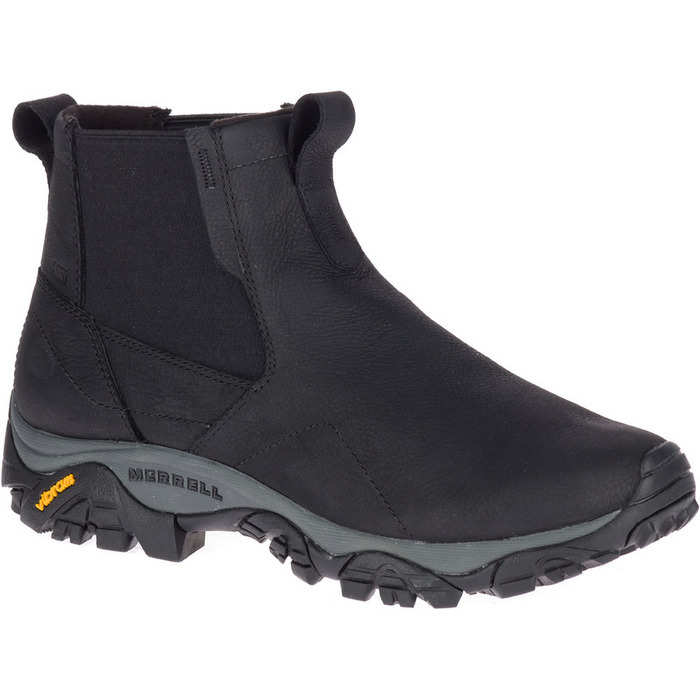 Price: $ 130.00
A great and versatile pair of shoes meant to bring comfort on your travels. You can wear these shoes while walking, trail running, or on a hiking trip through the mountains. The double gore design makes them easy to slip on and off. Moreover, you will get a leather upper, making them waterproof, which is perfect for winters and to walk on snowy surfaces. 
Pros:
Lined with fleece for warmth. 

Lightweight boots with performance-ready features. 

High-ankle structure gives better comfort. 
Cons:
Loosely attached sole. 

Loses traction on snow.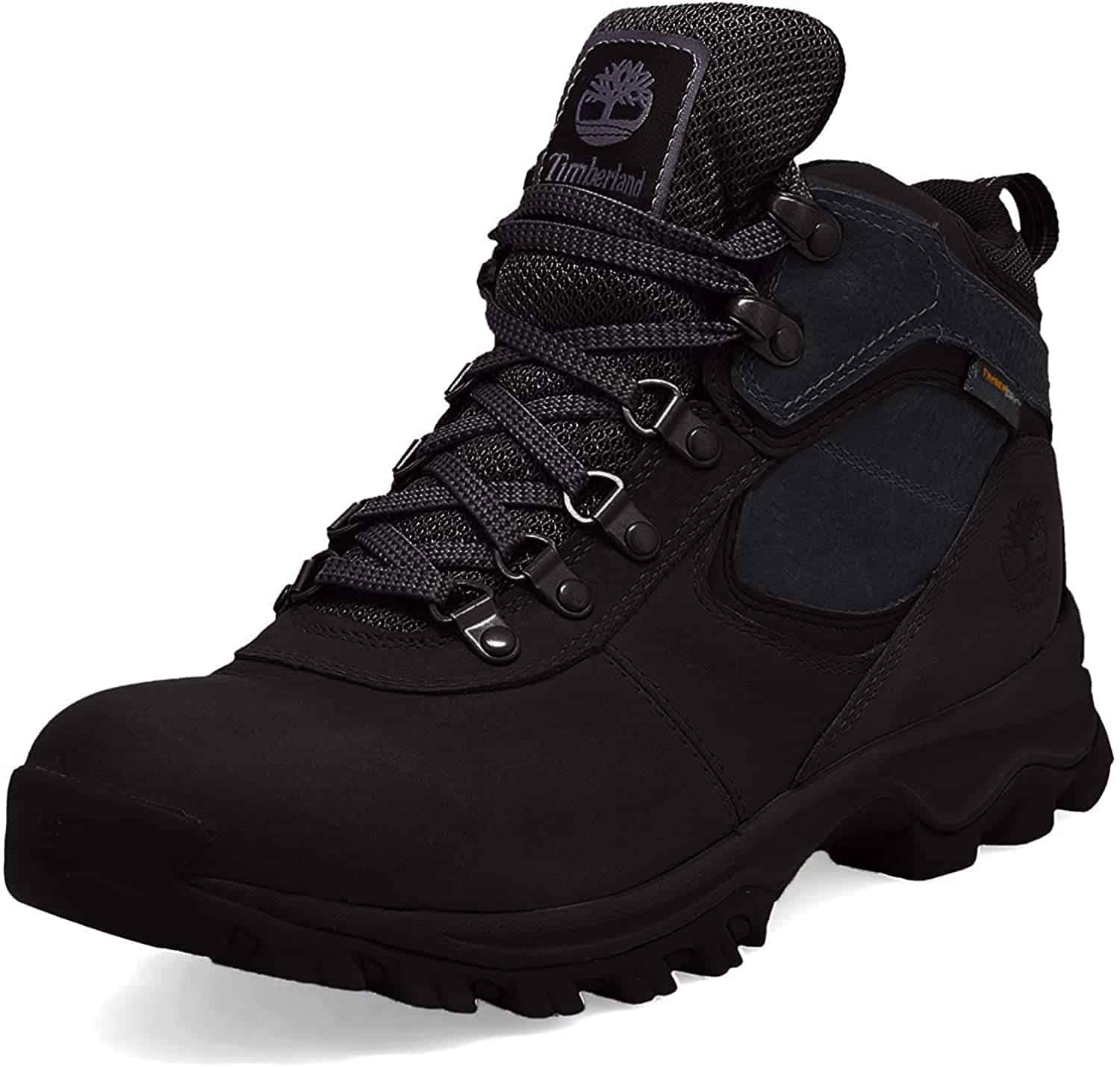 Price: $ 99.00 – $ 164.95
The first thing you will notice is the laced up front closure making these shoes easy to adjust according to foot size. Added to this, these boots have a large opening, and waterproof material keeps your feet warm and dry during hikes and trails. You will also notice the gusseted tongue, which keeps the dirt and dust at bay. 
Pros:
Built with anti-fatigue technology from Timberland. 

EVA midsole cushion has shock absorption. 

Removable footbed. 
Cons:
Loosely attached sole. 

Not easy to tie the loose laces.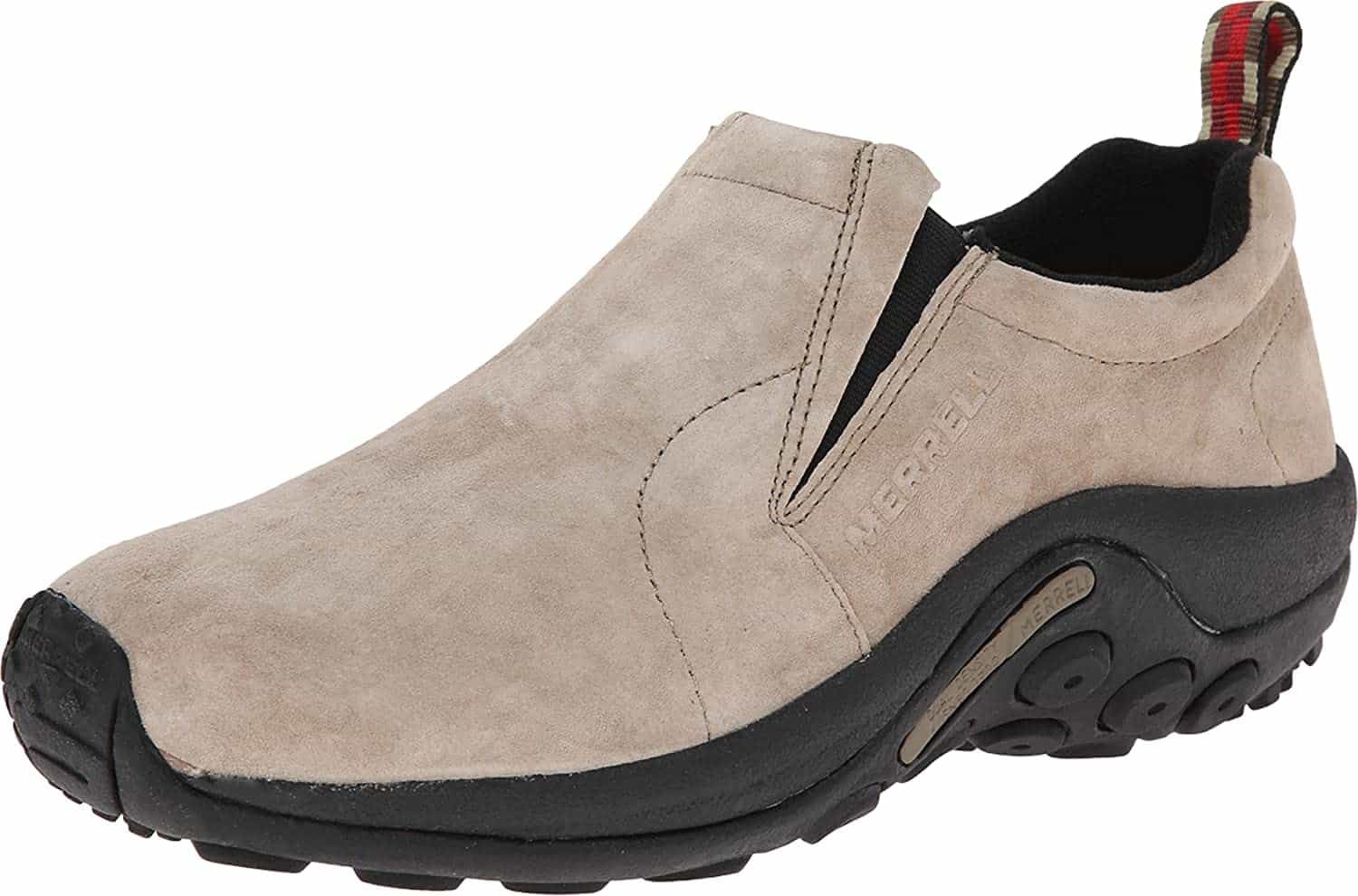 Price: $ 40.55 – $ 199.00
Another pair of Merrel's winter travel shoes for men is on our list; there are 28 different color options available for these shoes. In terms of the shoe quality and build, you will find that these are waterproof shoes that are padded on all sides. It's the M Select Dry Membrane, which keeps them dry and gives you more warmth on the inside. 
Pros:
Great arch support. 

Doesn't emit a squeaking sound on moist surfaces. 

Slip-resistant shoes. 
Cons:
Doesn't stay put on tiles. 

Water still seeps in from the membrane.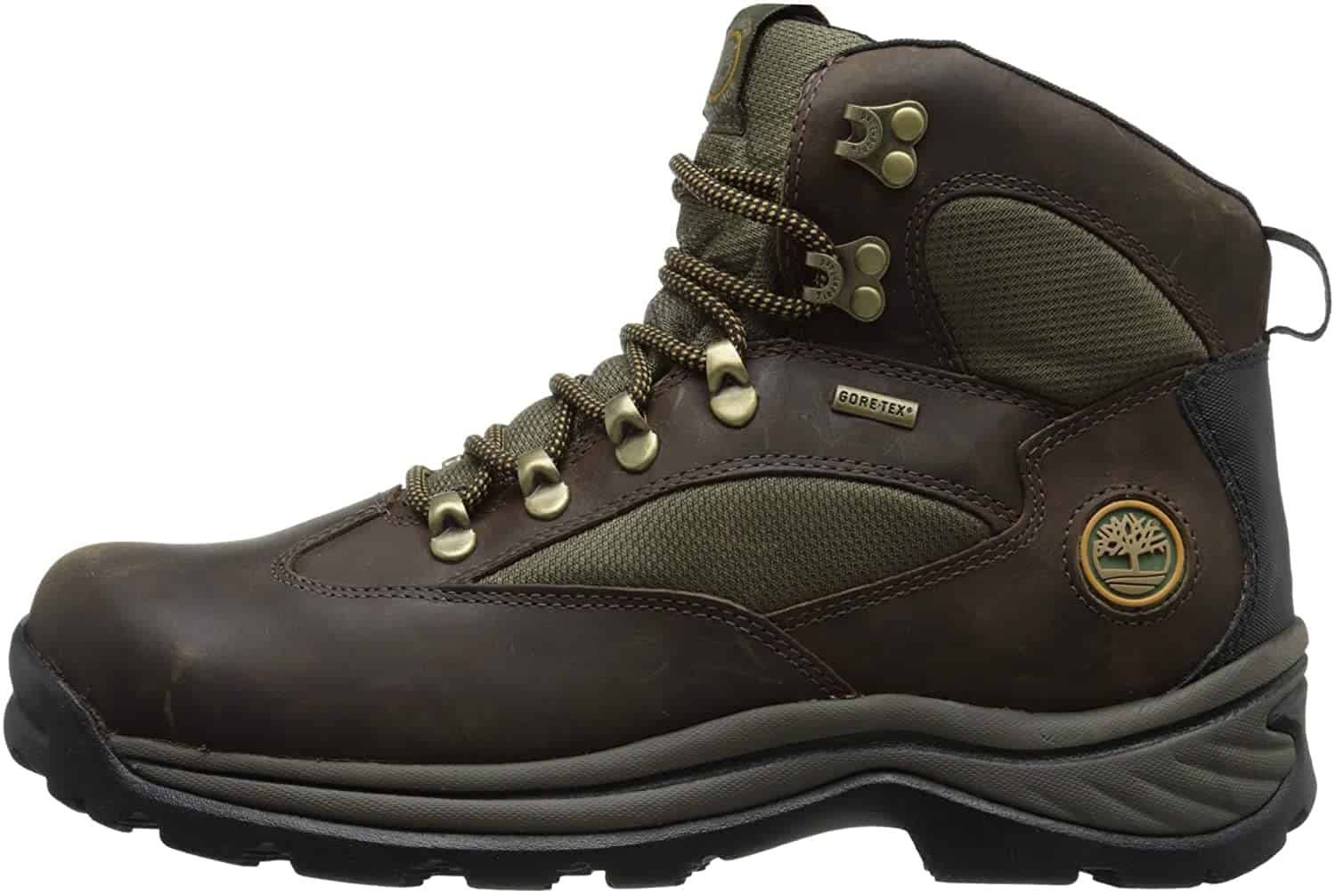 Price: $ 109.01 – $ 135.51
These shock absorption shoes from Timberland are waterproof, courtesy of GORE-TEX. They have rust-proof hardware. The gusseted tongue gives more comfort to the toes, and you will find EVA midsoles attached to them, which gives better comfort with lightweight cushioning. 
Pros:
Adjustable lacing for a perfect fit. 

Timber dry membrane makes them breathable.

Wider boot opening. 
Cons:
Not completely water-resistant. 

Soles come off after average usage.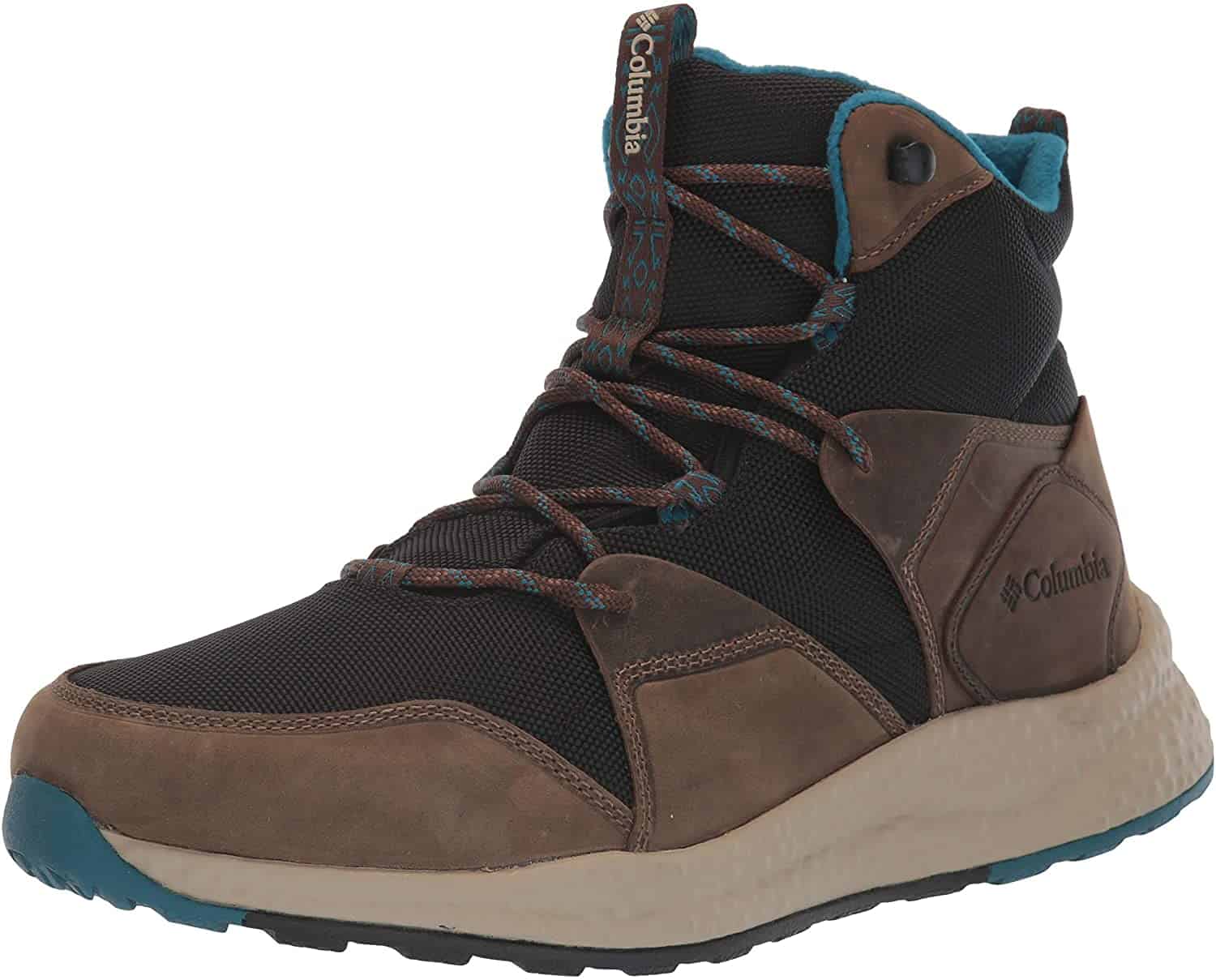 Price: $ 89.90 – $ 203.81
These shoes are made with Columbia's patented heat reflective garments giving impressive heat management, perfect for winter travels. You will find that the inner lining of the shoes are added with a metallic dot structure with a patterned design meant to retain heat. Plus, it has a breathable fabric that helps dispense the moisture. 
Pros:
Wider boot opening. 

Durable pair of shoes with open knot bootie style. 

Resilient to tough terrains. 
Cons:
Upper boot material shreds easily. 

Water-resistance is weak. 
Conclusion
While you are traveling during the winters, you need your feet to be warm and comfortable. A great trip can turn weary in an instant if your feet start paining or they are wet. So, wearing the perfect pair of winter shoes for traveling is a necessity more than a style statement. 
Go through these 10 pairs of winter-friendly shoes that are meant to bring you the best comfort along with better style with durability and utility.