Home » Travel Tips » Top 10 Winter Jackets for Women for Travelling
Spending your winters in the Alps or in a beautiful European countryside location is a dream of many. Well, we wish that you get to live your journey someday, but we also want you to go there prepared, especially when it comes to keeping yourself warm. 
And that's why you need the best winter jacket for traveling to any destination where you might have to think twice before taking your hands out of the pocket. Alongside warmth, adventuring in style is also a key ingredient to enjoying your travels. The good thing is that there are a lot of winter jackets you can buy, but not all of them are worth it. So, we would like to offer advice (which is free) and help you decide the best jacket for traveling in winters. 
Top Winter Travel Jackets for Women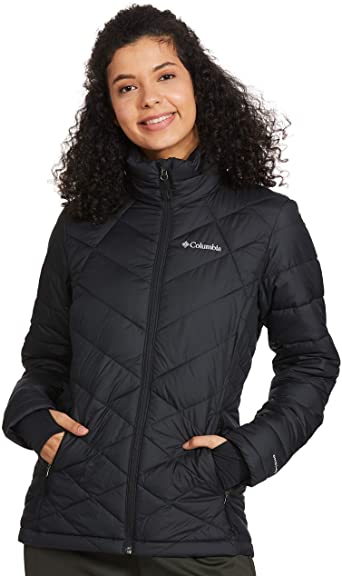 Price : $59.98 – $207.28
An undeniably fantastic brand that can offer comfort and warmth when the winter starts to get severe, and you need some extra protection layer. Made up with the idea of a versatile fit. It consists of breathable heat-reflective lining to retain heat. The downside baffling controls air-loft & provides a versatile fleece fit and comfort cuffs with thumb holes, one zippered pocket, and two zippered hand pockets to keep you warm and toasty.
Pros : 
The Lightweight, sleek design is easier to wear on chilly days and blustery nights.

For retaining heat, the interior metallic dot patterns are designed.  

Rest of the fabric

dissipates moisture and excess heat.
Cons :
For some users, it may be difficult to wear as it has an overpowering smell of petroleum.

Can't ensure the elasticity of the product.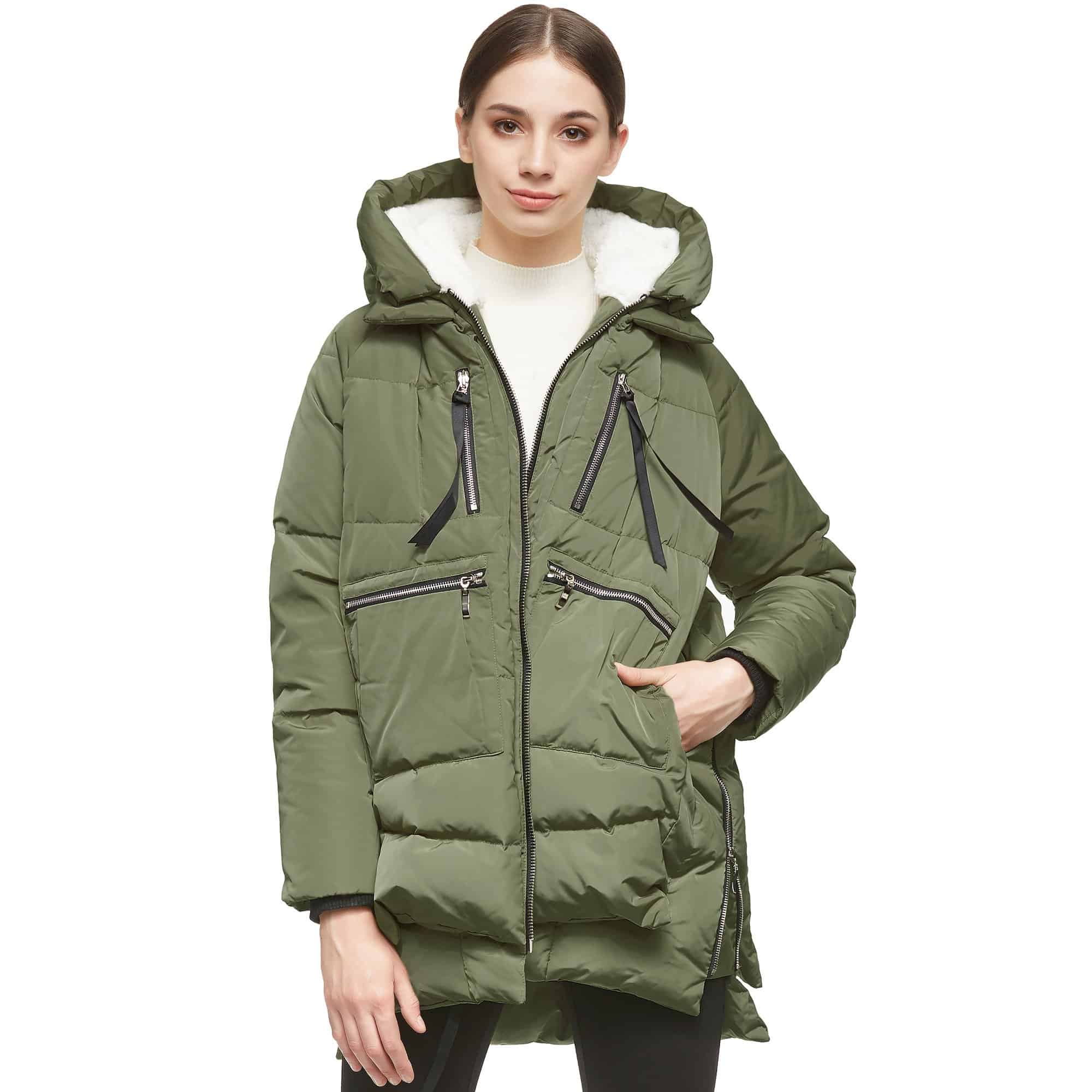 Price: $159.99 – $199.99 
The Orolay women's down jacket is 60% denser with the excellent feature, making it windproof. The warm down coat is flexible, foldable and very thin & flat, easy to carry anywhere. Offering other design features like long pulls, zippered pockets, and various small segments.
Pros:
So thin and lightweight that it makes you believe it isn't there.

The side unzips it more comfortably while sitting in the car and on the ski-lift.

Fine finishing from its crumpled hem to its perfect stitches.
Cons:
Not suitable for a mild winter.

Too fluffy.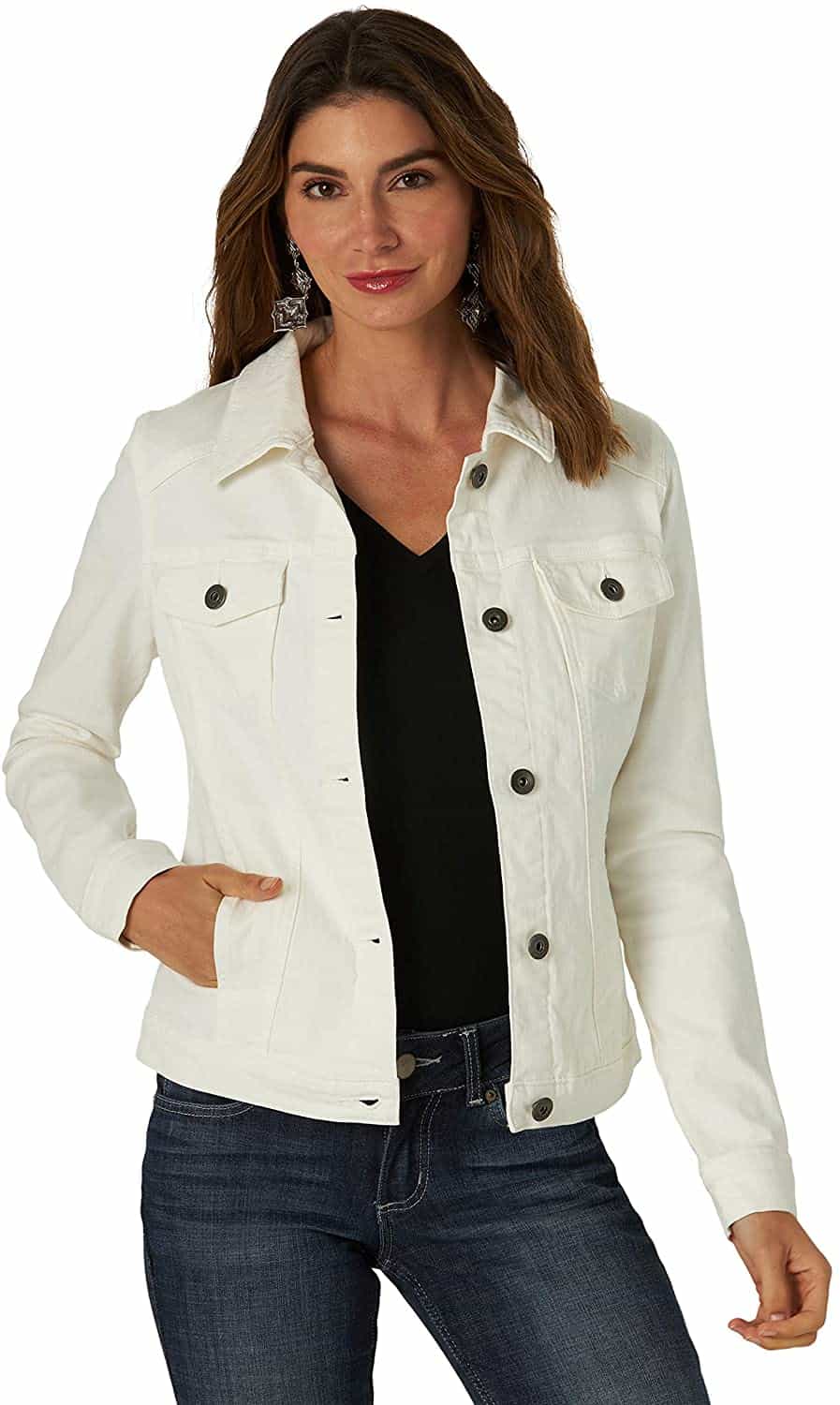 Price: $29.99 – $66.61
For every woman's wardrobe, a denim jacket is a must. This wardrobe classic is stretchable, handy, and comfy. Denim is what everyone loves to wear, as, besides its style, it offers mobility and versatility too. Perfectly elevate your outfit. Available in multiple colors and sizes as well.
Pros:
Fabric crafted considering the fact of flexibility and mobility.

Immensely comfortable and lightweight with good enough value.

Provided with easy access storage pockets.
Cons:
0% Water resistance feature.

Compromises when thinking about the warmth.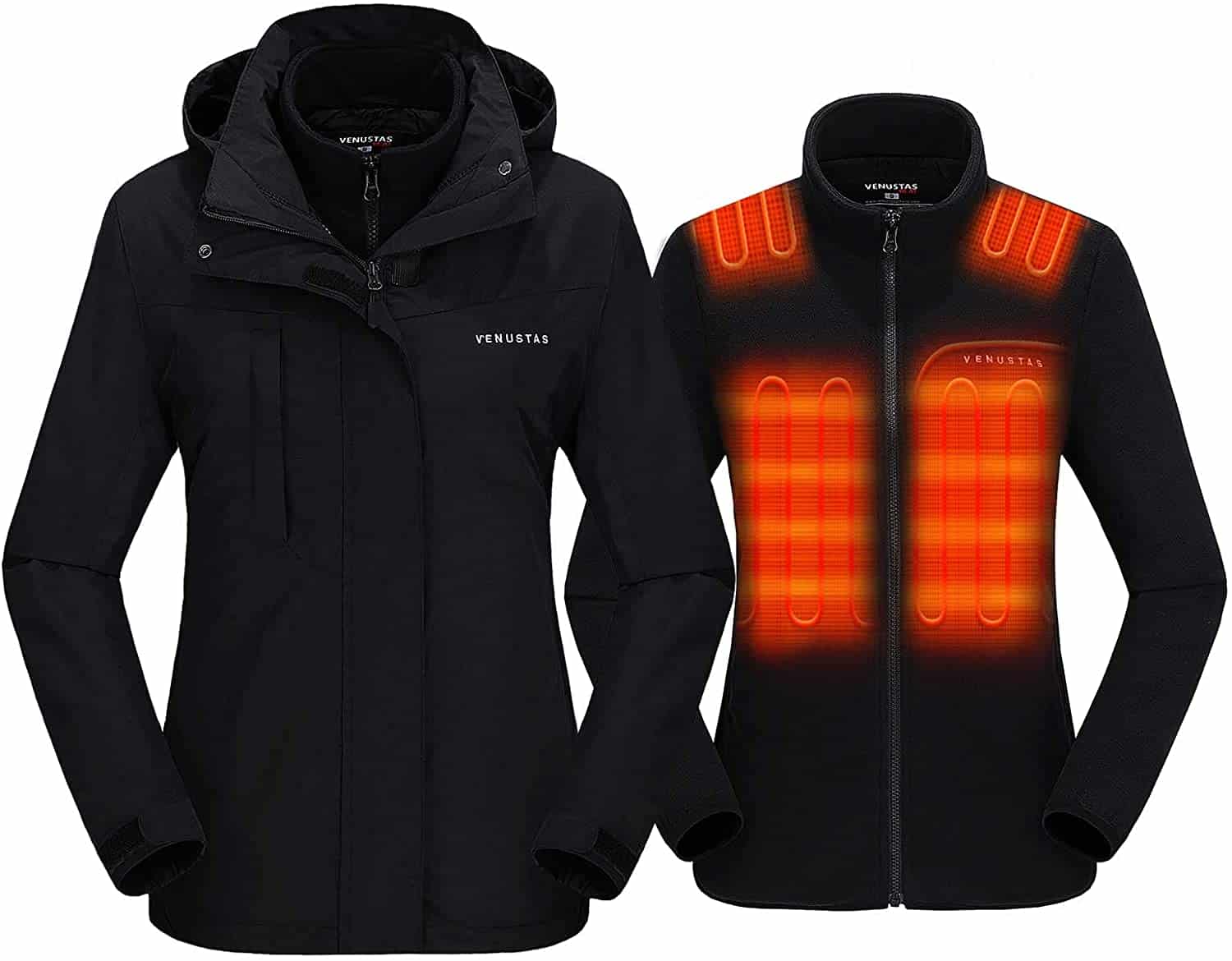 Price: $159.99 
This Jacket is a package of 3-in-1 heated jackets consisting of a hooded windproof shell plus warm fleece clothing, and for double warmth, both can be worn together. Amazing carbon fiber heating elements and five heating panels generate adjustable heat according to the need.  
Accompanied with long-lasting warmth due to  6000mAH battery, USB Port to charge smart devices, and machine wash feature.
Pros:
Impressive jacket built with warmth technology.

Completely wrap you up and protect you by blocking the wind.

Extremely suitable for extreme weather conditions.
Cons:
It does not have any pockets.

It takes time to warm you up.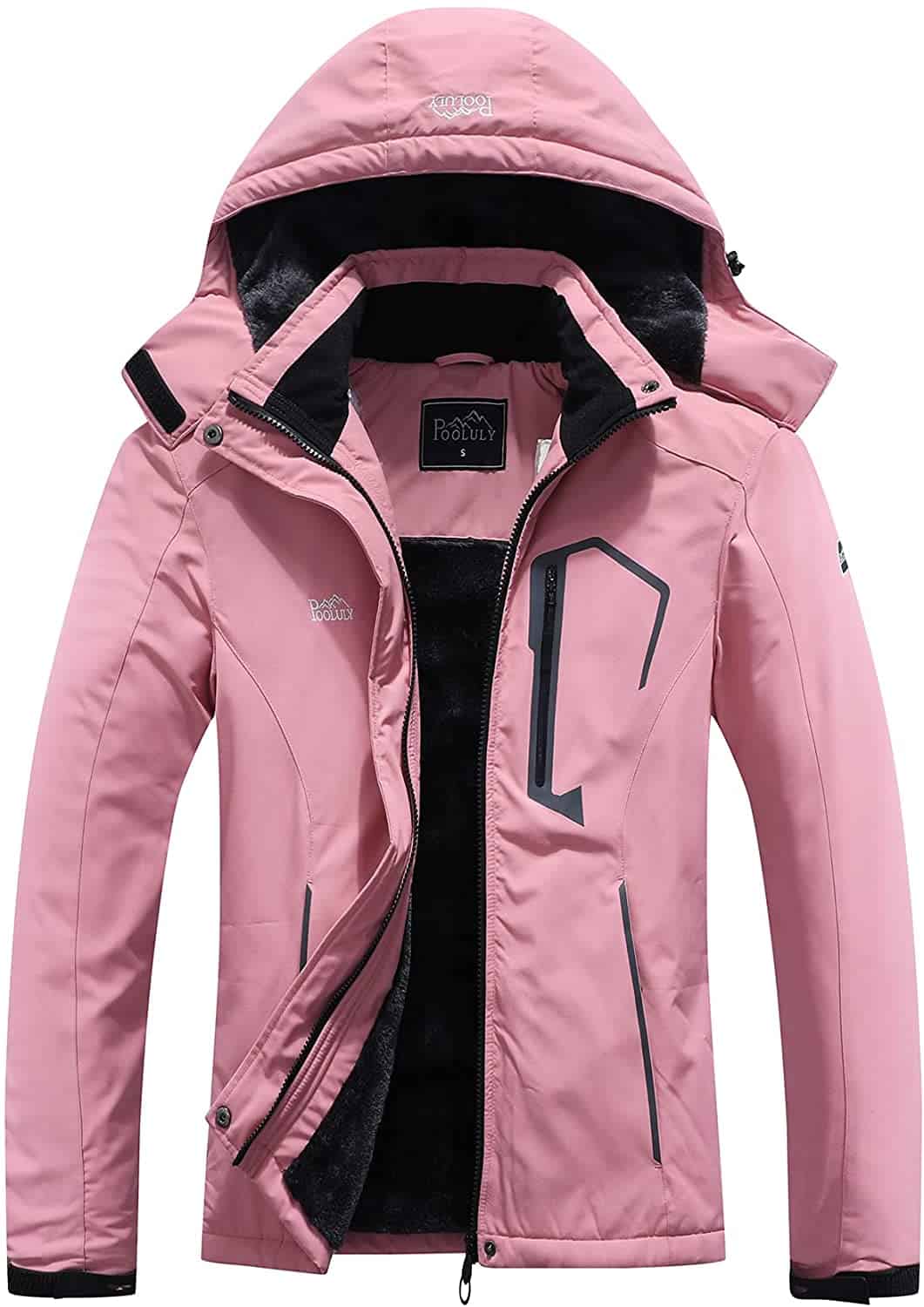 Price: $49.93 – $69.99
Blended with style and comfort, built with 100% polymer blend material, crafted with enough cotton padding, prepared to accompany you in winter outdoor activities, this extraordinarily amazing jacket is a perfect fit for a chilly and adventurous trip.
Pros:
Apart from functionality, the quality assures credibility.

Seal the heat more with adjustable cuffs and stretchable glove holes.

A waterproof and windproof lightweight jacket 
Cons:
No ventilation panels available there.

Suitable only in super chilly regions.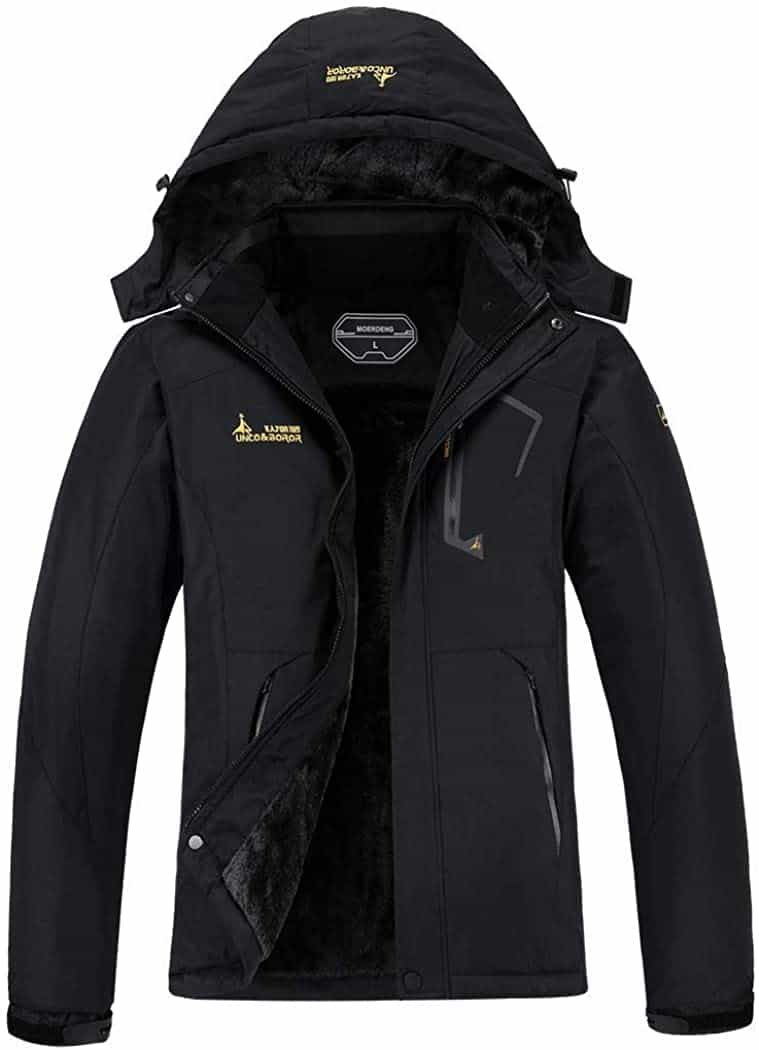 Price: $55.24 – $74.99
Moerdeng women's winter jacket provides premium quality of fitness and warmth in extreme cold conditions. The jacket, made with waterproof material, ensures impressive comfort with an adjustable cuff sealing the entire body. 
Besides offering great functionality, Moerdent women's winter jacket is also a style statement making it an evergreen addition to your winter wardrobe. 
Pros:
Multipurpose jacket

Built to provide the best heat retention

Laced with quick-dry material
Cons:
The hood material is thin

Long and broad shoulders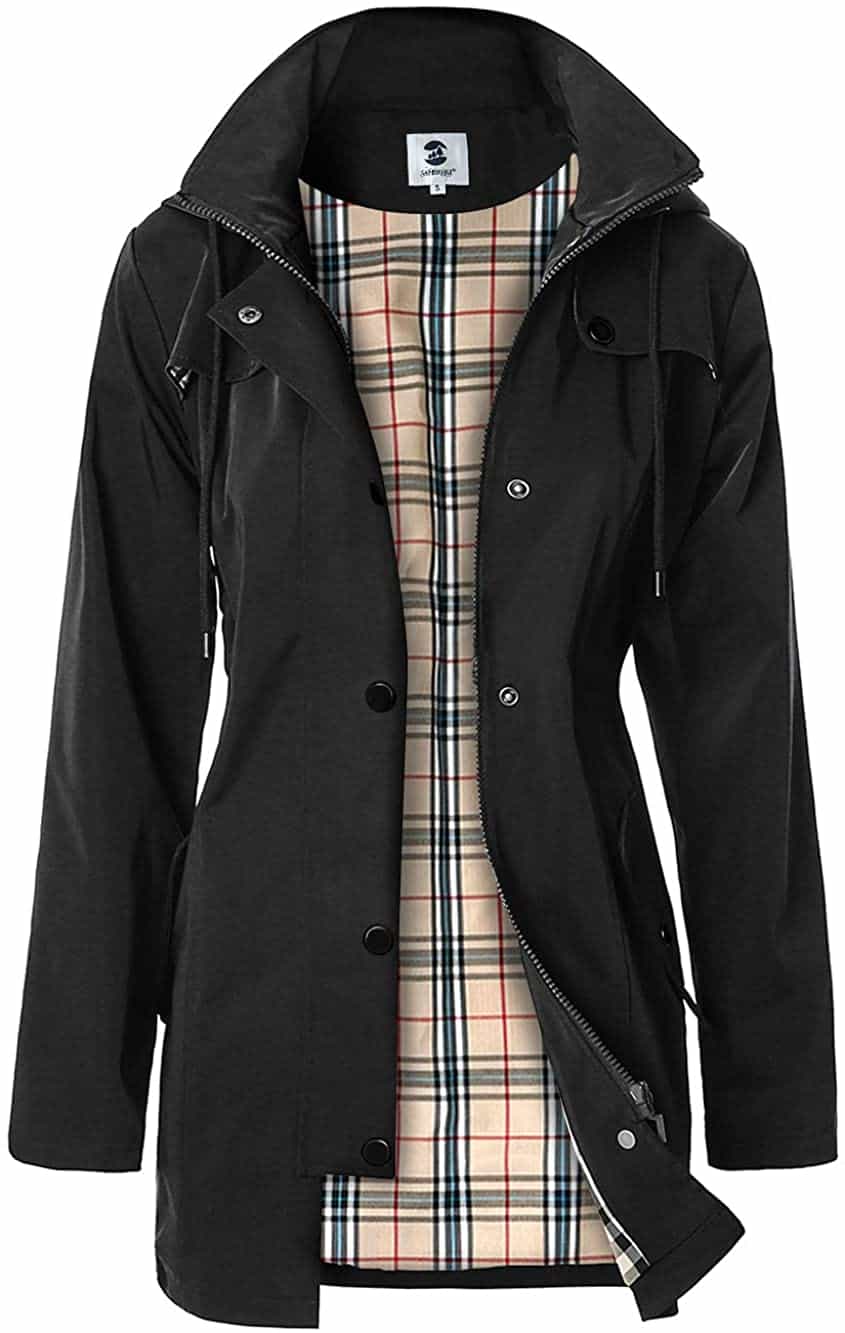 Price: $59.99
This women's winter jacket from SaphiRose Store is a casual winter wear item with a larger size. It's a water-resistant jacket lined with cotton plaid, and the outer material is polyester added to prevent cold from penetrating. 
An anorak style jacket, this piece of beauty has long sleeves and adjustable waist drawstring with a front zipper and buttons. 
Pros:
It can be washed in a machine

Wear while hiking, skiing, fishing, walking, traveling, camping. 

A long trench coat design protects you from strong chilly winds. 
Cons:
Only good for minimal rain 

Hard to join the zipper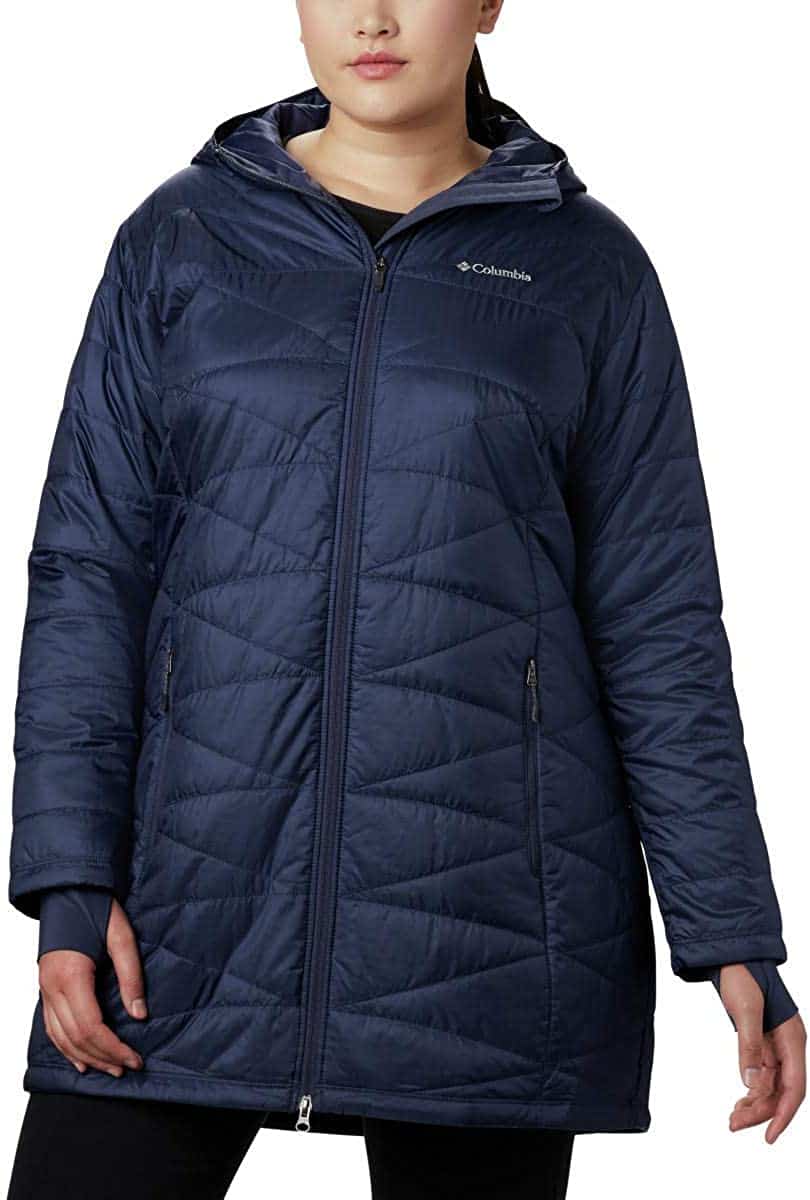 Price: $93.09
Columbia's mighty lite series of winter jackets is a full-frontal zipper winter wear item with vertical pockets meant to provide maximum utility while hiking and camping. The Omni-heat reflective internal material offers thermal reflective insulation. 
Moreover, the jacket offers Omni-shield with advanced cold repellency for added protection during chilly weather. 
Pros:
Interior security pocket to safe keeps some items. 

2-way zipper jacket

Reflective jackets keep you warm
Cons:
Loosely attached zipper

Snugly fit at the chest but gets loose in other areas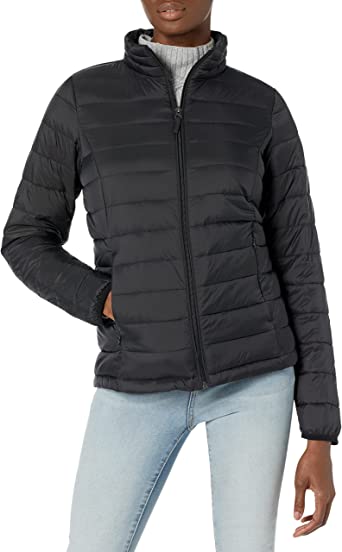 Price: $36.62 – $43.70 
100% polyester and lined jacket, which is also filled with polyester to provide extra warmth, this Amazon Essential jacket is your go-to winter clothing item. Wearing this jacket ensures a perfect fit aligning with the body contours. 
The Amazon Essential winter jacket for women is also water-resistant and has lightweight quilt material sewed within the seams. 
Pros:
Elastic cuffs pack the arms preventing wind from entering

Zipped pockets 

Stand-up collar 
Cons:
The inside material is sliding down

Some customers have complained about the size issues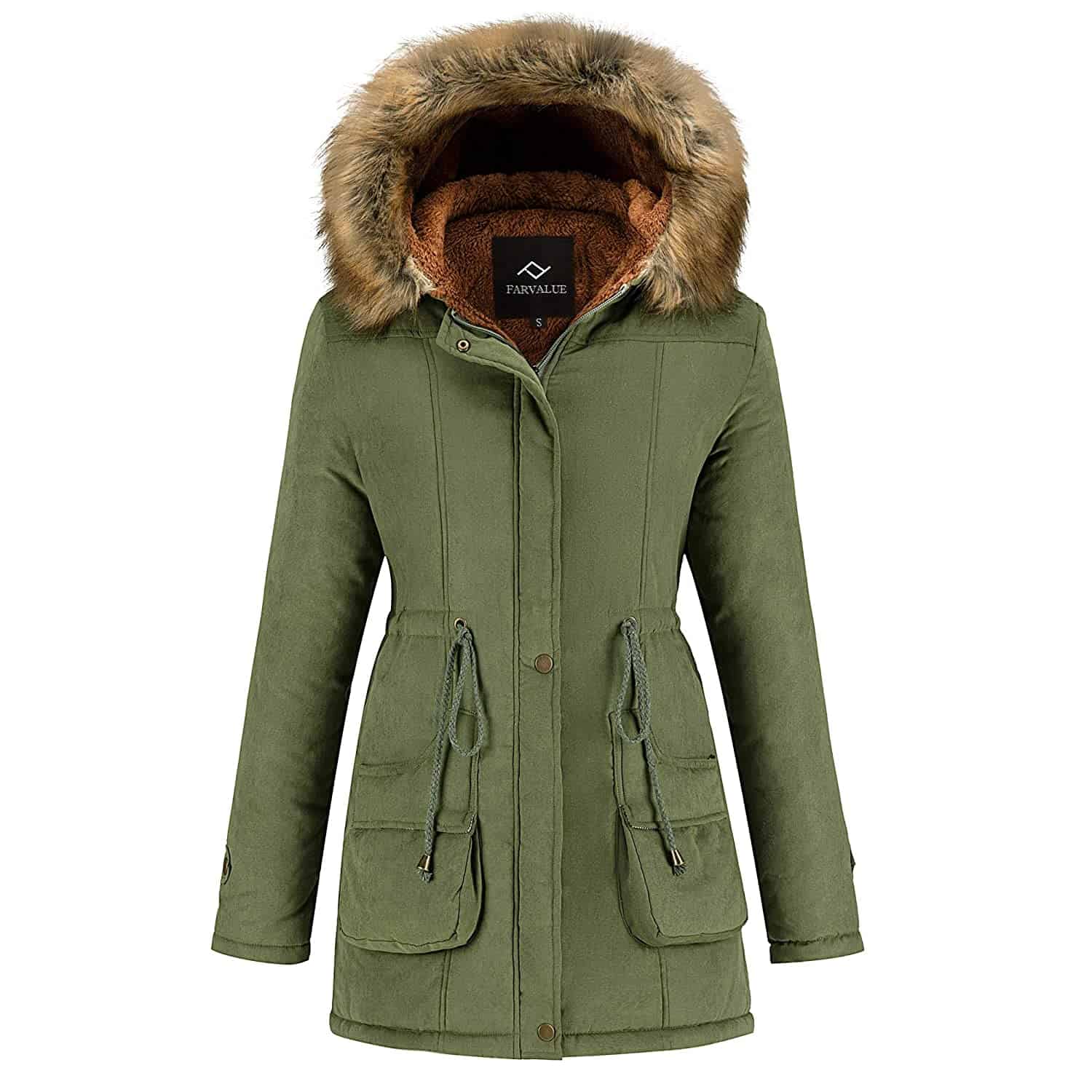 Price: $69.97
Is there anything better to wear in winters other than a jacket lined with fleece and cotton filling meant to help you stay warm even during teeth-chattering winter? Fleece is sewed to the collar of the jacket, further giving you more warmth. 
It's a windproof jacket with a chin protector and ribbed stretch cuffs offering protection in cold weather. The adjustable waist drawstring is there to ensure a comfortable fit and the tightness needed to ensure proper warmth. 
Pros:
Snap-fitted front pockets 

A fashionable item with the required utility

Reinforced stitching on seams, zipper, and around pockets
Cons:
Requires extra careful washing

Thin waist circumference and short hood
Conclusion
Keeping warm in winters, especially while you are traveling, is essential. If not for the required warmth, you won't enjoy anything and keep busy keeping yourself warm with different methods and wearing the right jacket to protect you from chilly winds, snow, rain, dew, mist, and whatnot. 
The list of top winter jackets for women will help you choose the right article for your travels. While buying a jacket, don't fall for the looks. Instead, get a jacket that offers style and warmth, both. Happy travels.