Traveling in the winter season can be challenging when you don't have enough layers for protection against the cold weather. A good quality jacket is a must-have product while you are planning to travel in winter. 
So, here we are with a list of the top 10 winter jackets for men. The list we have compiled consists of jackets that will keep you warm in the rain, snow, wind, etc., and looks cool too. 
Here are the Top 10 Recommendations for Men's Travel Jacket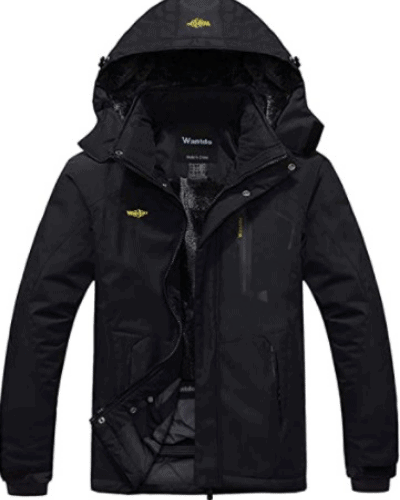 Price: $ 79.89
This warm hooded jacket will protect you from the cold weather while you enjoy your trips. It has a warm fabric with a professional waterproof coating and fuzzy lining. The jacket is made using 240 grams of polyester fiber to ensure that it provides thermal insulation even on windy and rainy days. It is available in 20 different colors and all sizes so that every man can own this trendy mountain jacket. The jacket is ideal to be used for snowboarding, snow sports, hiking, downhill skiing, rock climbing, and other winter sports. 
Pros 
Washable in machine 

Internal windproof buckle shirt 

Detachable and adjustable storm hood

Multifunctional pockets
Cons
The jacket is not as durable as you might think. 

The cuffs are not wide enough.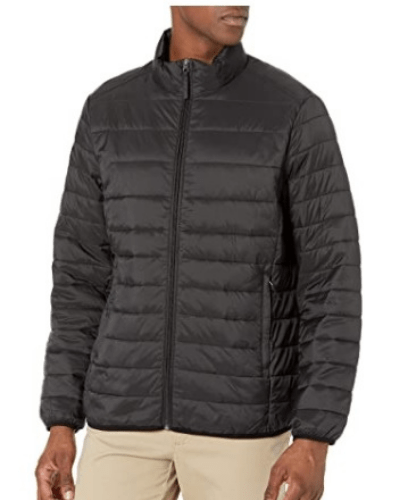 Price: $ 14.19 to $ 40.80
Like other products from Amazon, this puffer jacket also has a great deal for winter jackets for men. The jacket has a 100% nylon shell and lining with 100% polyester fill. The jacket is affordable and has the essential features that people most likely need in a winter jacket. It will be the perfect choice in terms of quality, fit, and comfort. 
Pros 
Water-resistant and high-quality material  

Available in various sizes and colors 

Machine washable 

Easy to afford 
Cons
The jacket is not durable. 

You may face difficulty in finding the right size.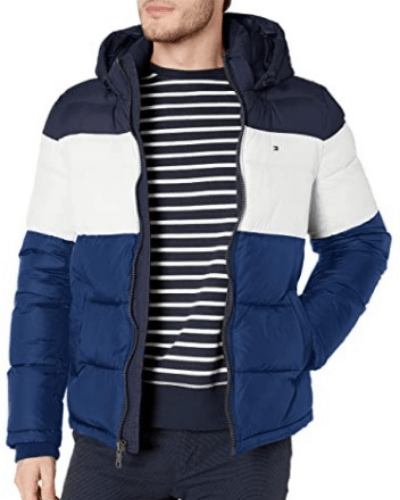 Price: $ 71.13 to $ 225.00
Being the world's leading lifestyle brand, Tommy Hilfiger always does its best to keep the customers happy. The same is true when it comes to designing winter jackets for men that will be perfect for travel as well as in regular life. The jacket is available in 42 different colors and designs so that the customers have a wide range of options. It has a fleece-lined collar with adjustable drawcords to keep the warmth inside.  
Pros 
The jacket has the signature Tommy Hilfiger look that is stylish and trendy. 

It is made from nylon which blocks out cold. 

Machine washable 

Completely insulated to keep you warm. 
Cons
The jacket doesn't have zippered pockets. 

The jacket doesn't have wind or water-resistance feature.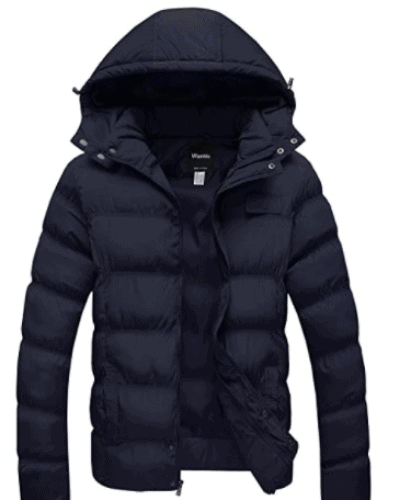 Price: $ 65.47
This warm hooded outwear can also be the ideal choice for men planning to travel in the winter season. It is a windproof quilted jacket designed like an insulated winter parka. It is made from water-repellent high-density oxford fabric and insulated cotton to keep you warm in cold and wet situations. The jacket is lightweight to ensure that you don't feel being weighed down while you are trying to enjoy your trips. 
Pros 
The jacket is windproof and abrasion-resistant. 

4-layer protection against cold weather.

Detachable hood with maximum comfort. 

Available in various colors and sizes.
Cons
Only hand wash is recommended. 

The smell of synthetic materials takes time to fade away.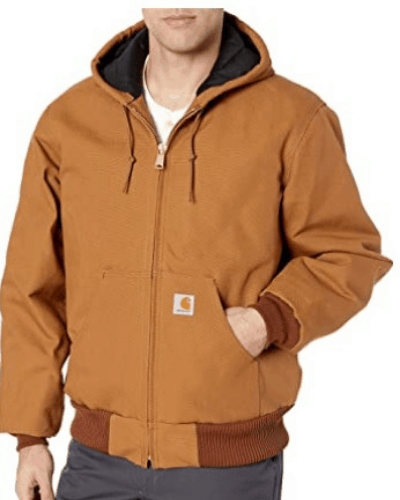 Price: $ 96.99 to $ 179.95
Made from 100% cotton with nylon lining, this quilted flannel jacket will be a good addition to your winter travel collection. The jacket has a trendy and stylish look. It also has a hood with a drawcord closure to keep the wind or cold from reaching your ears. The jacket is available in 6 different colors and a wide variety of sizes to ensure that you can find your perfect fit easily. 
Pros 
Machine washable 

Durable and stylish 

Water-repellent and wind-resistant cotton duck 

Comfortable and affordable 
Cons
You may face difficulty in finding the right size. 

Not many color options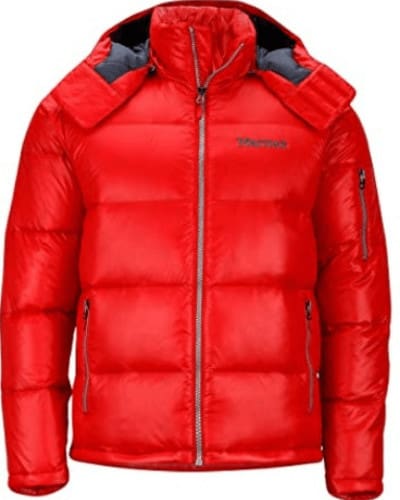 Price: $ 191.10 to $ 275.00
Made with 100% polyester and plain weave, this puffer jacket may look bulky, but it is very light and allow you to move around easily. The jacket has 700-fill power that is sufficient to keep you warm even if the jacket gets wet from the outer surface. Marmot jacket has top-notch quality with style and comfort. The hood is detachable, and it also has zippered pockets around the waist that tightens with a cord making it a perfect fit. 
Pros 
Water-resistant and down-proof fabric 

Unparalleled comfort and performance 

Extremely warm and high-quality jacket 
Cons
Quite expensive 

Limited color options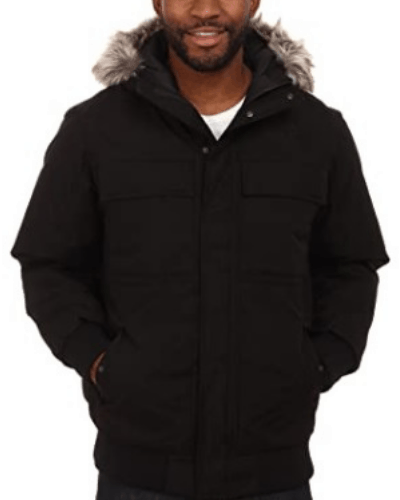 Price: $ 429.05
The North Face jacket will be an ideal layer of comfort and warmth that you will need while traveling in winter. When paired with thermal clothes underneath, the jacket will work as a shell against the cold weather. 
Pros 
Lightweight and keep the body warm in freezing temperatures

It comes with a built-in face mask 

The hood is made of fur to provide extra warmth 

The material is durable. 
Cons
Quite expensive

No other color options 

No interior pockets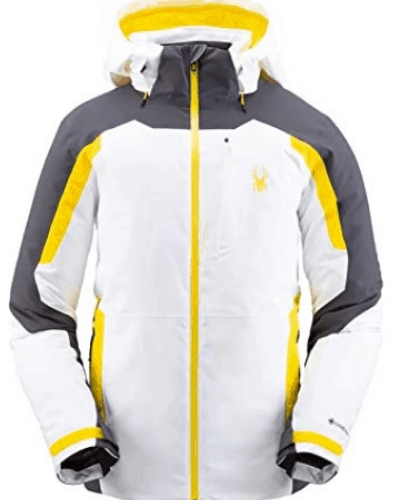 Price: $ 186.73 – $ 489.00
If you need a no-frills jacket that can take on everything that the winter season throws your way, then Spyder Men's Cooper jacket is the answer. This jacket has underarm vents that help you cool off whenever you feel too warm during hikes or other activities. The helmet-style removable hood is also a smart addition that will come in handy when the weather gets rough. 
Pros 
The color and design options are brilliant. 

2-layer polyester plain weave fabric for better performance 

Water-repellent and dries quickly
Cons
Very expensive 

The actual fitting size may vary slightly.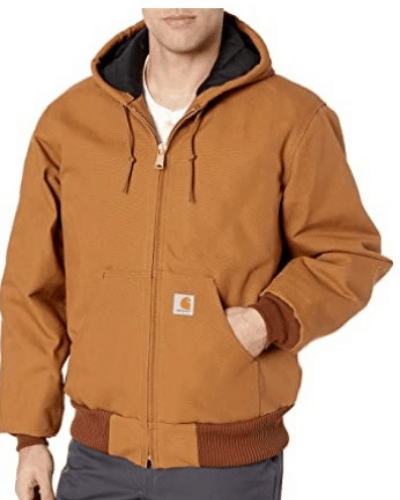 Price: $ 133.64
Carhartt sandstone jacket is the perfect example of the combination of style and features fused innovatively. Whether you plan to roam around or go for a mountain hike, this jacket will keep you warm while giving ample room for movement. 
Pros 
The jacket is made from durable, authentic cotton. 

Quilted flannel, sleeves, and outer pockets. 

Available in various colors and sizes. 
Cons
You may face minor sizing issues.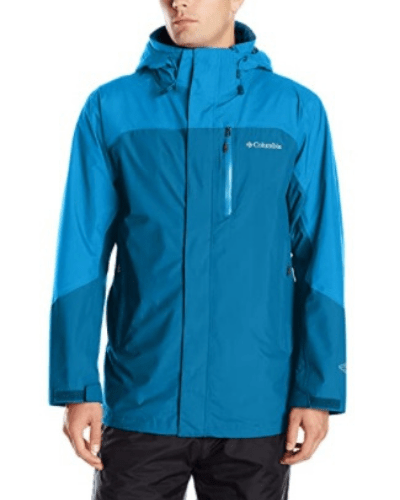 Price: $ 240.00
The Columbia interchange jacket is made from a combination of a weather-proof shell and an insulated liner. The layers of the jacket can be worn standalone and keep the heat around your body. The jacket's outer shell is made from durable water-repellent ripstop fabric, which is also used to make tents. Hence, it provides complete protection against wind and water. 
Pros 
Underarm ventilation 

Machine washable 

Functional and stylish 
Cons
The jacket itself doesn't have an in-built insulation feature. 

The price may be a bit expensive. 
Check out the entire list of winter jackets for men for travel and pick the functional and affordable ones from your perspective.