Home » Travel Tips »
Ever wondered, what to carry, what not to carry for your travel? Have you made a list of things to pack and you realise that you forgot your earphones when you unpack? Stuffed your suitcase with anything you just found on your desk and ran late to catch a flight?
To avoid all the hassles and make your travel abroad or with a sudden trip with friends or just a soul-searching journey, we have made a list of some MUST-HAVES in your travel bag for an easy and comfortable journey.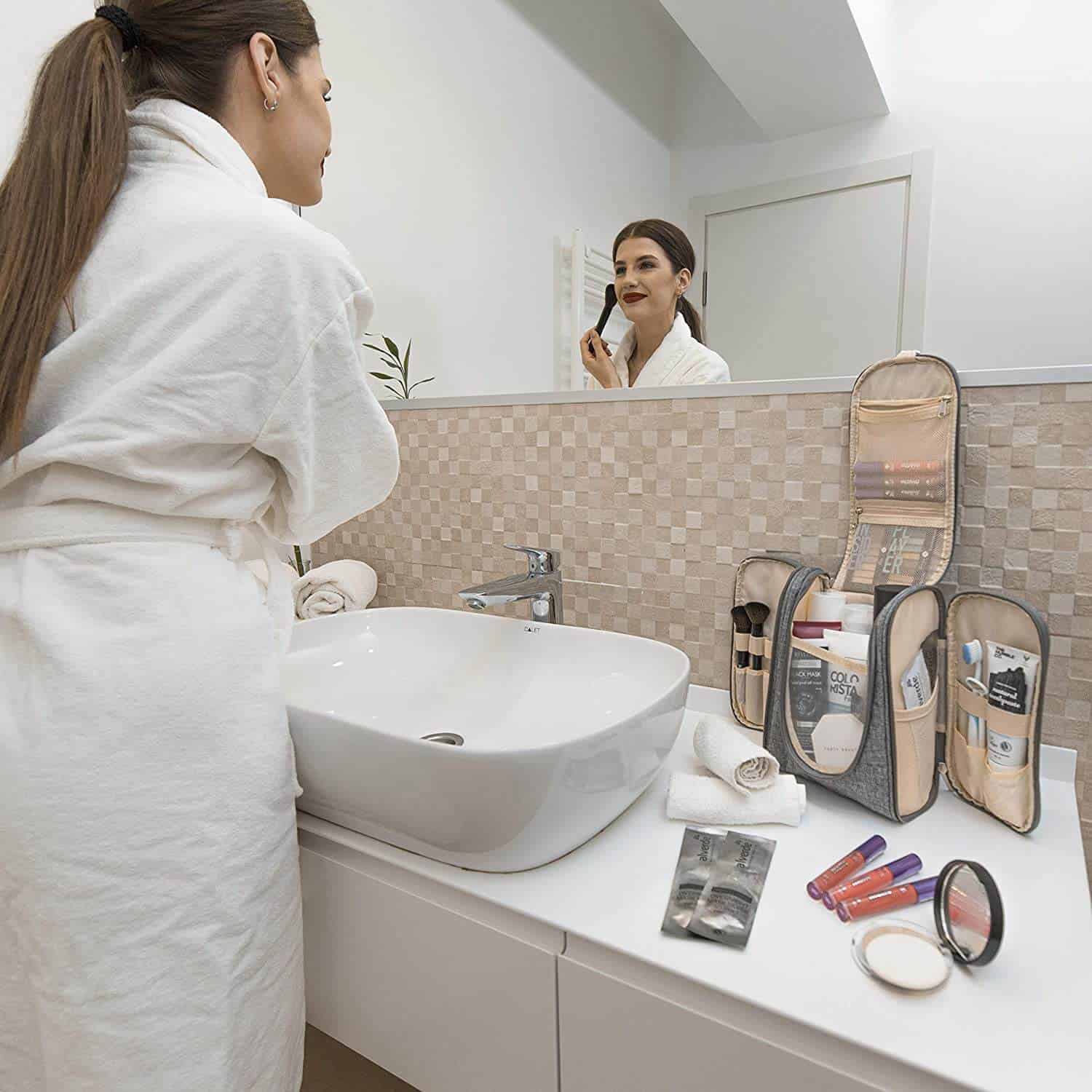 1) Travel toiletry bag with cosmetics organizer
Losing your sunscreen and lipstick somewhere in the corners of your baggage during travel can be a true nightmare. Digging and dumping everything out from your bag to find your toiletries and cosmetics is messy.
Try considering a travel toiletry bag which also comes with a cosmetic organizer. This way you can keep your beauty products and toiletries in place, in a compact way. Such bags are the best assistant for your business trips, traveling or simple outing. You can use it at home also, after coming back from your trips.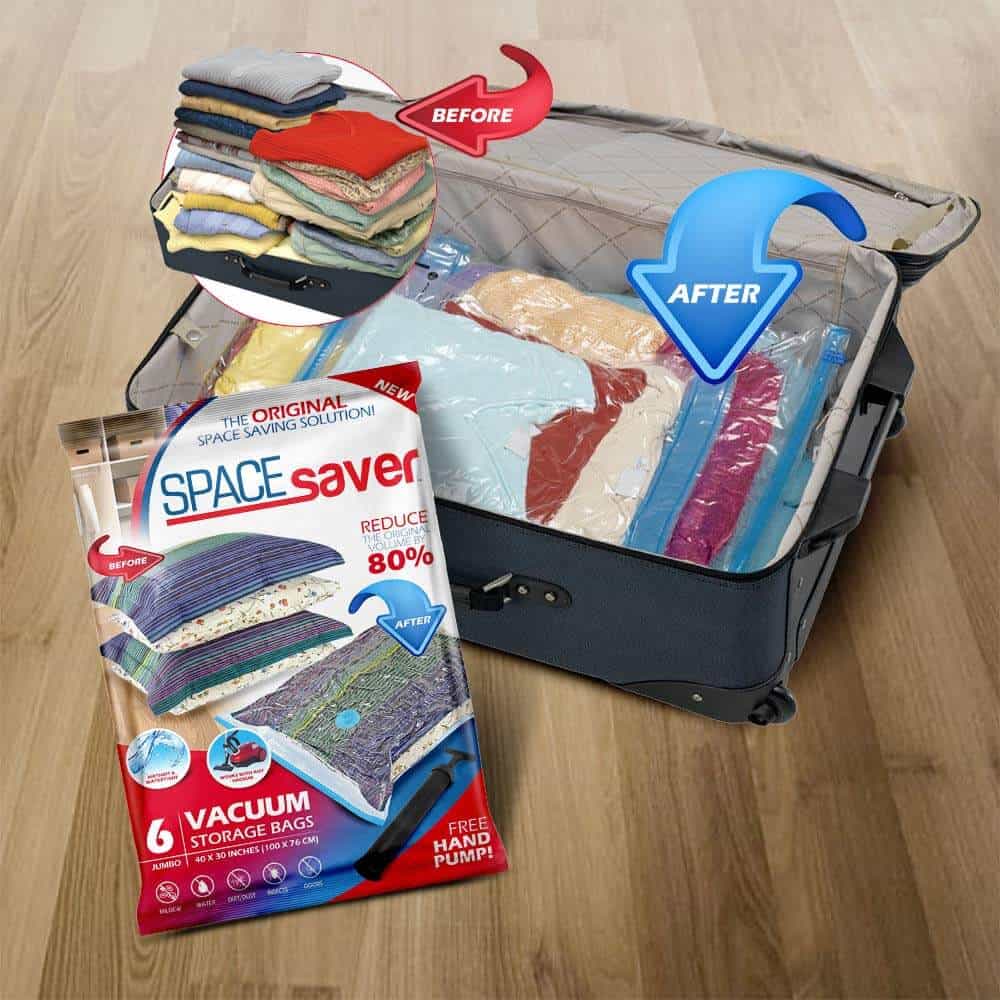 2) Space Saver Travel Bag for clothes
How many times is it that you stamp or sit on your suitcase to barely zip it up? It's hard to fit all the clothes and shoes and accessories in one suitcase, right? We have found an ideal solution to increase your storage space.
Space saver bags are the optimal solution to arrange your belongings in a very firm manner. Be it your bedsheets, towels, blankets, duvets or your clothes, a space saver bag can keep them compressed and save up to 80% of the space. Some of these bags come with a pump which helps to keep the bags airtight and vacuum packed.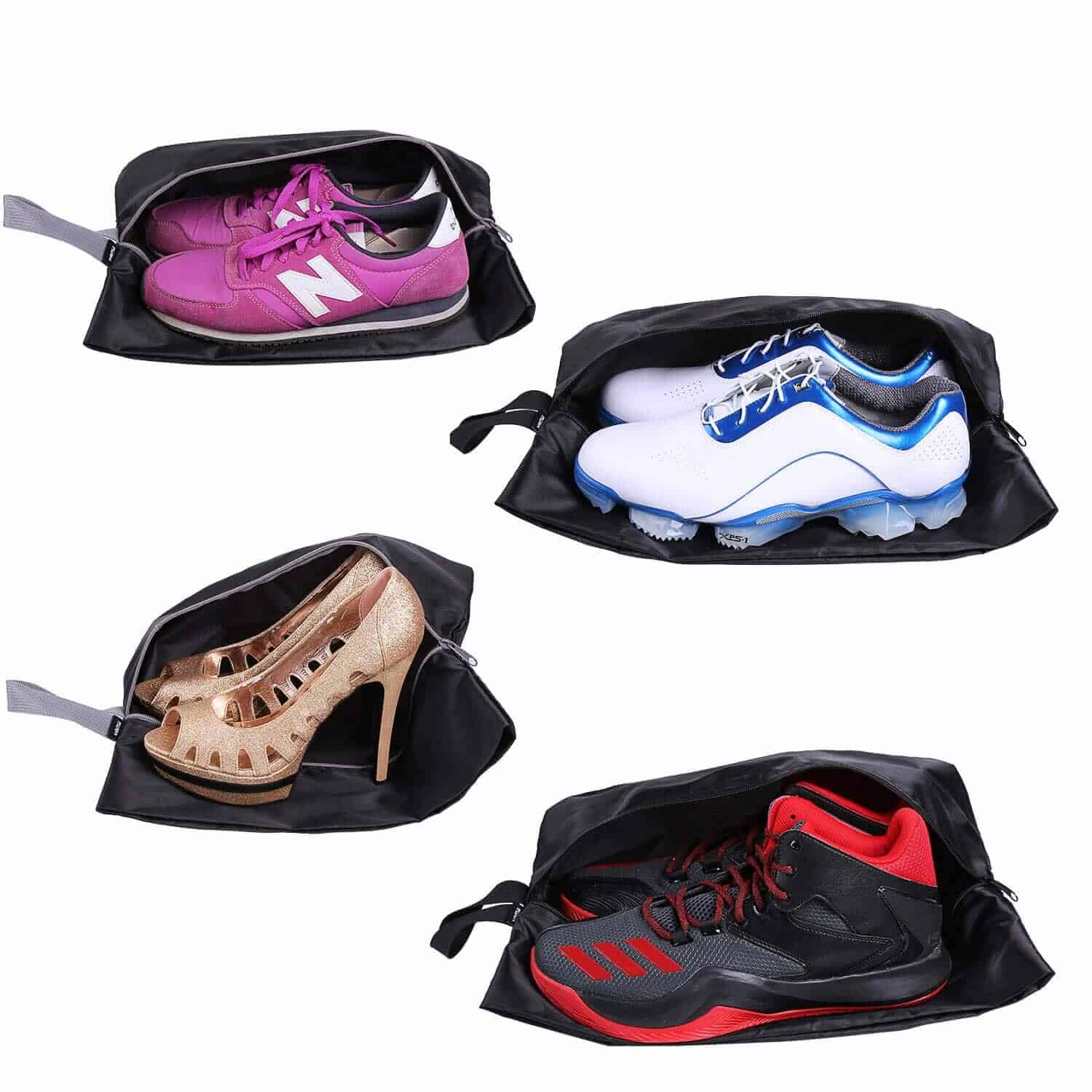 3) Waterproof shoe bag
Ever happened that you took a really good outfit but did not take its matching shoes? Because your suitcase was already bulky and there was no space left for your footwear? Sometimes carrying a lot of things takes up all the space in your bag leaving no room for the essential ones.
We have found a shoe bag which is also waterproof. This is great to carry shoes while traveling and also to keep them dust-free. It does the appropriate job of packing shoes and keeps everything else clean.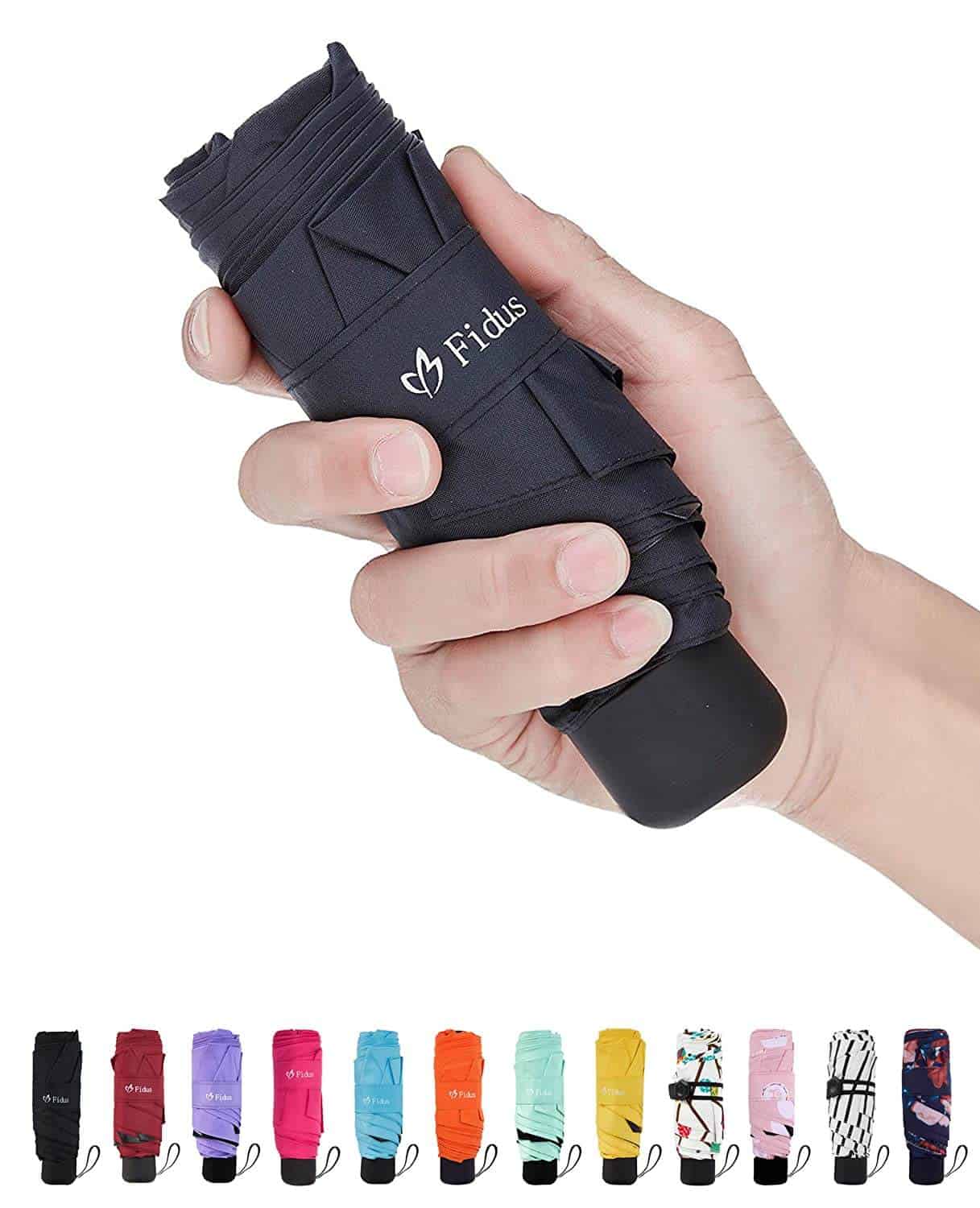 4) Lightweight compact umbrella
Rains are unpredictable at times. To keep yourself dry and safe from usual or such unforeseen rains, it is advised to have an umbrella handy. Now, we know that you are imagining yourself carrying a 2-foot umbrella with 3 suitcases and a travel bag standing at the airport security check. No, that's certainly not what we are suggesting.
We strongly recommend carrying a mini umbrella which weighs less than 10 oz. and is less than 7 inches long. This design makes it a perfect fit in your bag. Light and small, this umbrella is perfectly portable for anyone! And also, since it is as big as the size of your palm, it is easy to carry and maintain.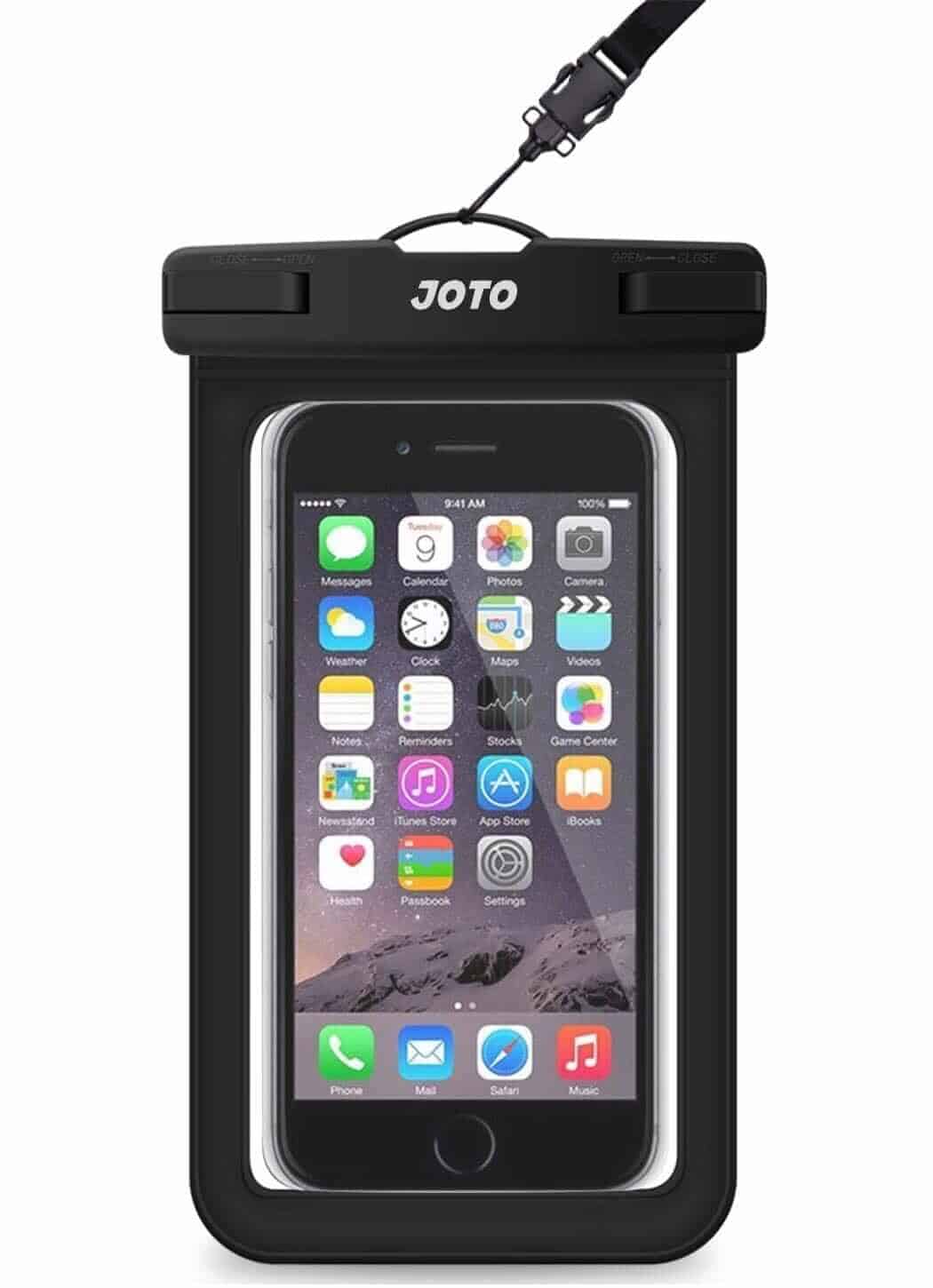 5) Waterproof phone pouch
Again, talking about rains which can be unexpected and unforeseen. At such times, it is important to protect your phone from being drenched in the rain. Putting it in your pocket does not make sure it stays dry or putting it in your bag will reduce your accessibility of the phone. Not only during rains but during snowfall or swirls of dust, sand, and dirt, it is important to keep your phone dry and safe.
This is possible by fastening your phone(s) in a waterproof phone pouch. This not only keeps your phone secure but also enables you to check your notifications on the go. The clear window makes it perfect for capturing pictures, recording videos or checking your messages.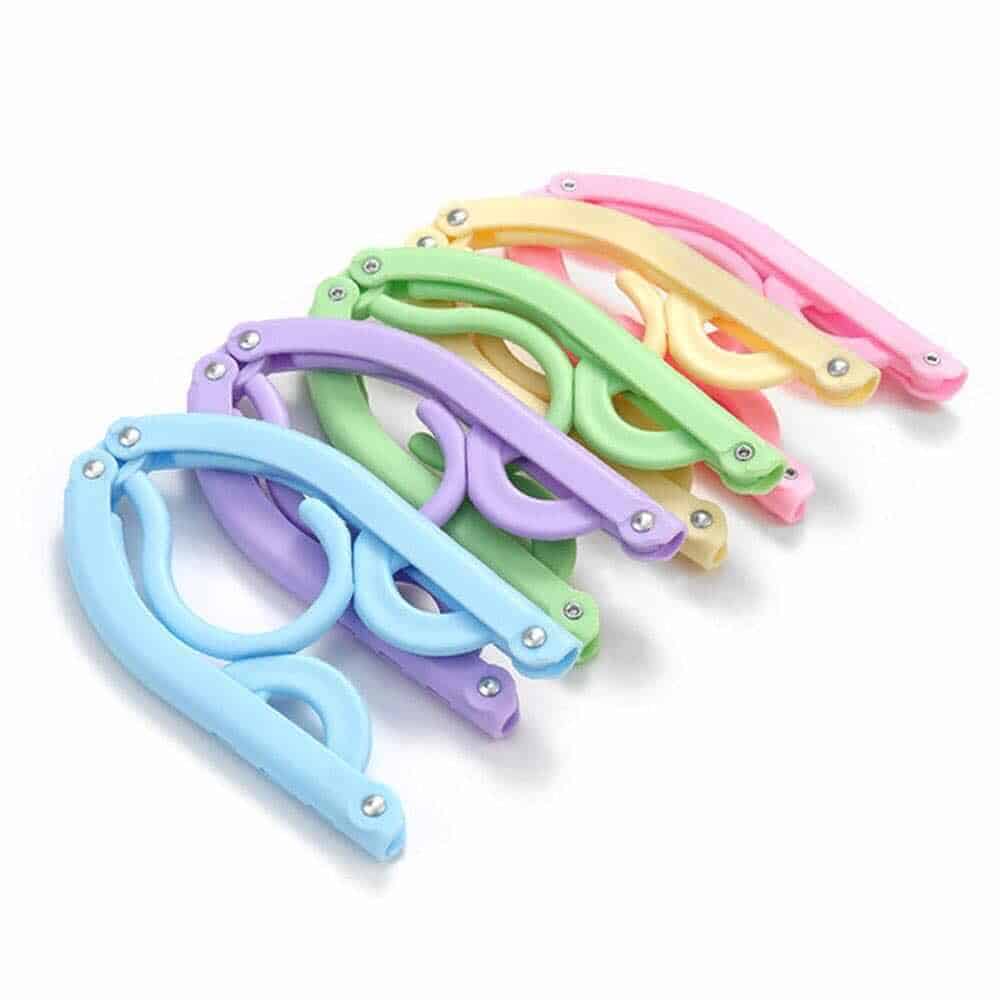 6) Portable folding hangers
Shoving all your dresses, neatly ironed shirts and pants in one case is very chaotic. It messes the tidiness of the clothes. While in home, we hang our outfits in hangers in a wardrobe. But when out on a travel, it is hard to do so, given the less space to carry hangers around.
We have discovered a really cool item which can help you solve this problem. Foldable hangers! Yes, these smart and possible hangers ease the job of keeping your clothes stiff and neat for you! Whether an adult's clothes or a baby's clothes, they can be held firmly by these anti-skid hangers. It allows you to keep your clothes in place without falling or sagging and protects delicate garments. This pack will help you organize your dresses, pants, coats, suits, and the like making your closet neat-looking as it should.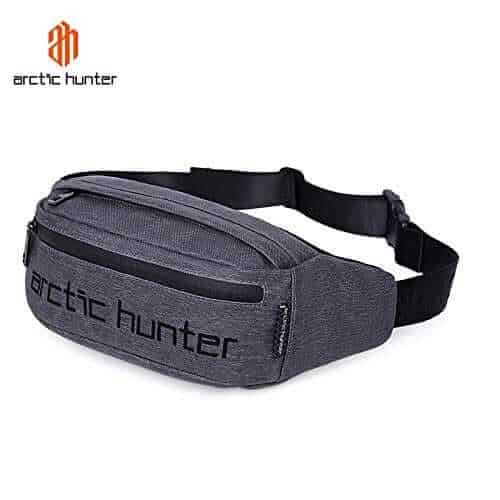 7) Belt cum fanny pack
While trekking or roaming around a new city, it is unrealistic to carry a huge shoulder bag to keep all your necessities. Carrying a backpack also can be tiring at times. A simple fanny pack would help you to place the essentials such as phone, wallet, water bottle and a few accessories. This not only acts like a belt but also a sling bag.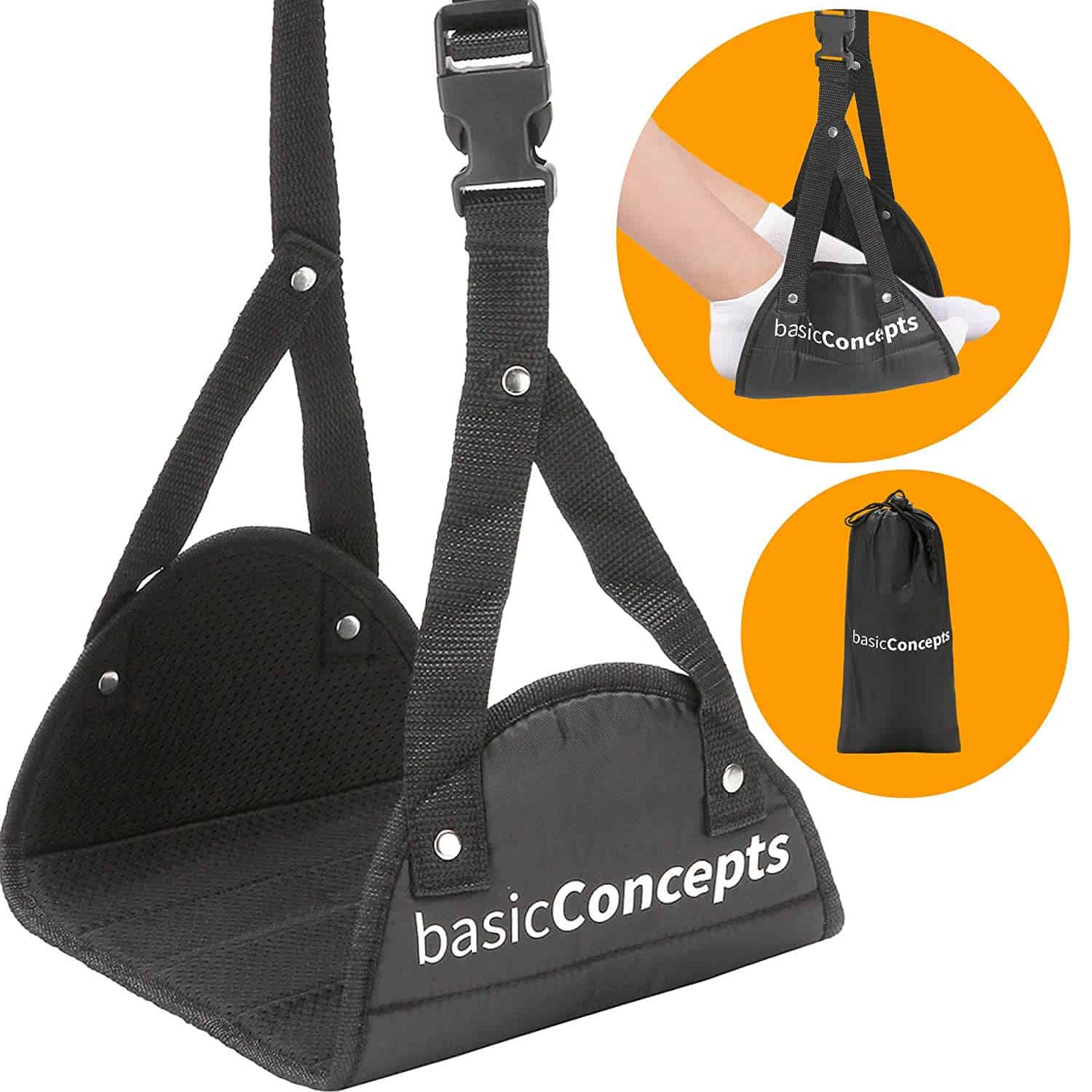 8) Airplane footrest
Long flights are a misery to many people for many reasons. We have found a solution to one of them. An airplane footrest! Just hang then in the plane and rest your foot on the hammock. That's it! You can give your feet and lower-back the vacation they deserve. This footrest is a boon for all those who crave for extra leg space. It is ideally suited for long flight hours and sedentary time. Can't stress enough of how much it is a MUST HAVE for those traveling far-off distances.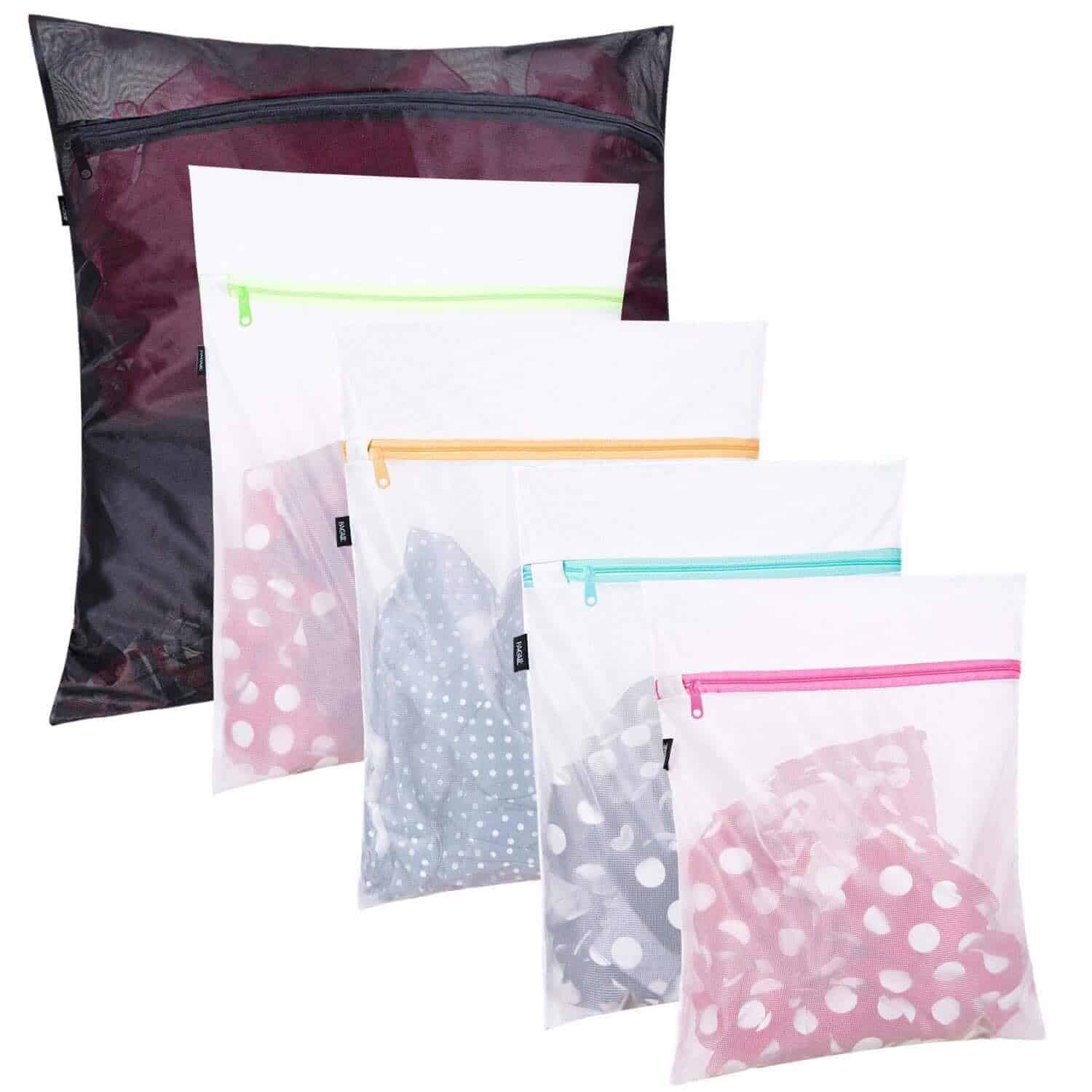 9) Dirty laundry bag
It is unkempt to put your soiled clothes in the same bag as the fresh ones. The used ones need to be put in a dirty laundry bag and be washed whenever possible. To protect your delicates and keep them away from the unused clothes, it is absolutely necessary to have a laundry bag in your travel kit. Never forget to check this off your packing list to maintain your clothes clean and tidy.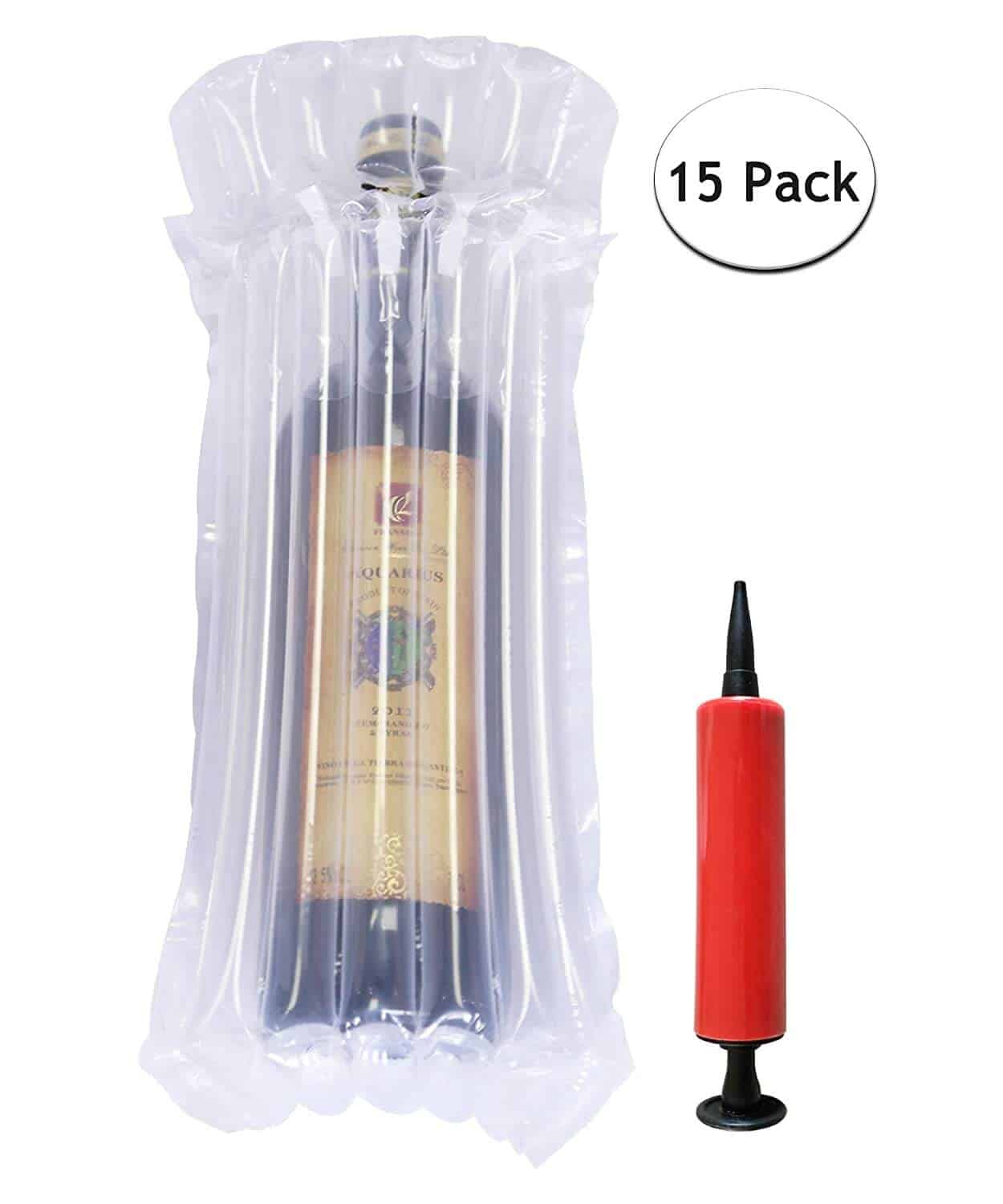 10) Wine protector pouch
Wine, your favourite? Taking your special edition wine to savour on your trip or to gift someone? But worried about keeping it from leaking or breaking during the travel. Do not worry at all! Because we have found all-round protection to keep your bottles safe and secure. No stress and risking trying to pack wine wrapped in towels or clothes, just slip each bottle into the sleeve which is assured to keep them in place. These bags are flat until you pump them with air. Thus, saving space. Buy a few of these and be rest assured that your Wine bottles will arrive in one piece. Best way to travel wine!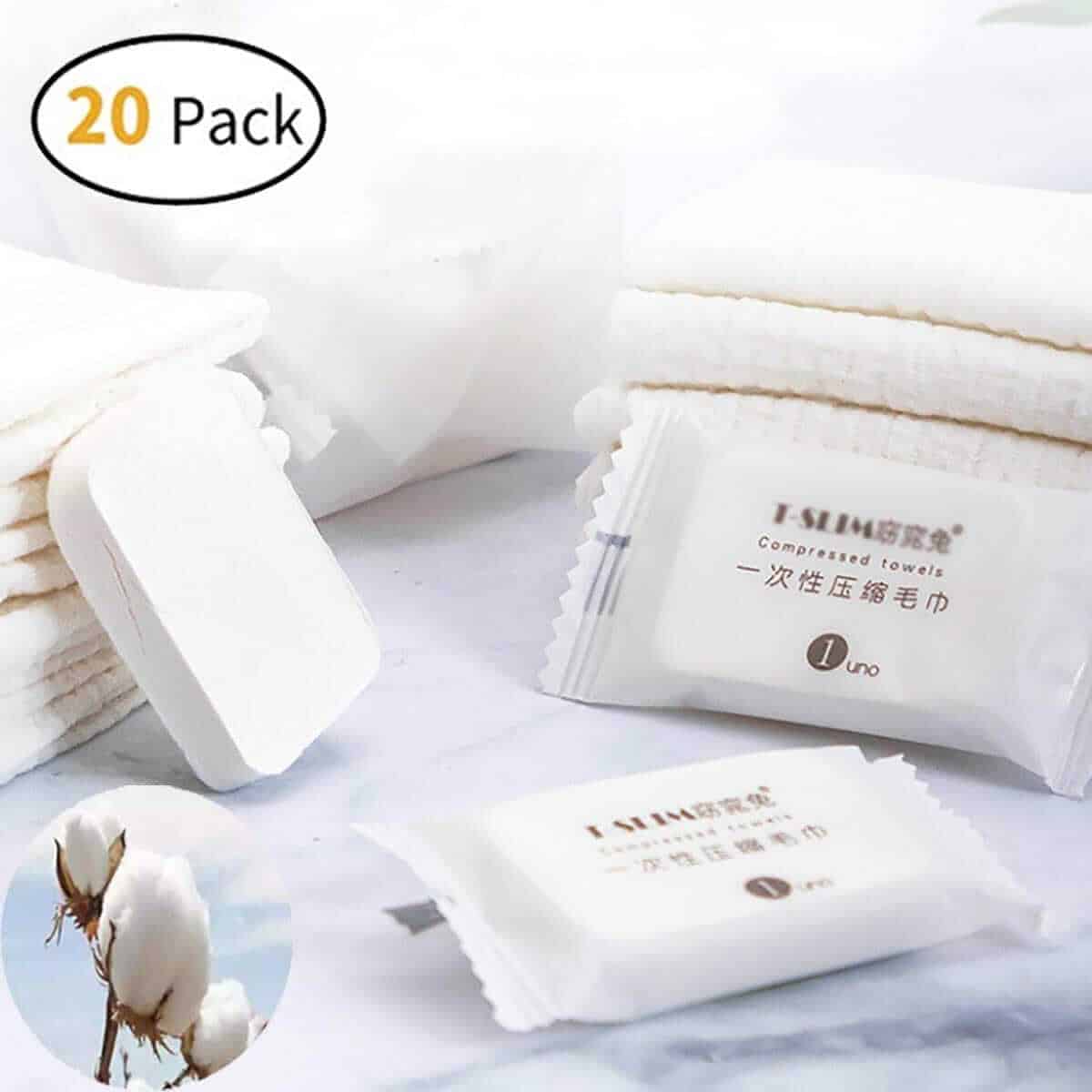 11) Compressed disposable towels
Carrying tissues or handkerchiefs everywhere around is a tough task, especially when you're in a hurry. Finding water to cleanse your hands also is a challenge since many places do not have many washrooms. To tackle such no-water, no-towel situations, consider carrying these compressed towels. They are tiny pellets that are individually packed. Stock up how much ever you want to and use it anywhere you go to. Unlike a traditional towel, it won't occupy your suitcase when you go out.
The compressed towel can be widely used outdoors such as travel, camping, hiking, or similar outdoor activities and business occasions and so forth. It is also suitable in indoors, such as kitchen, hotel, bathroom, office and so on.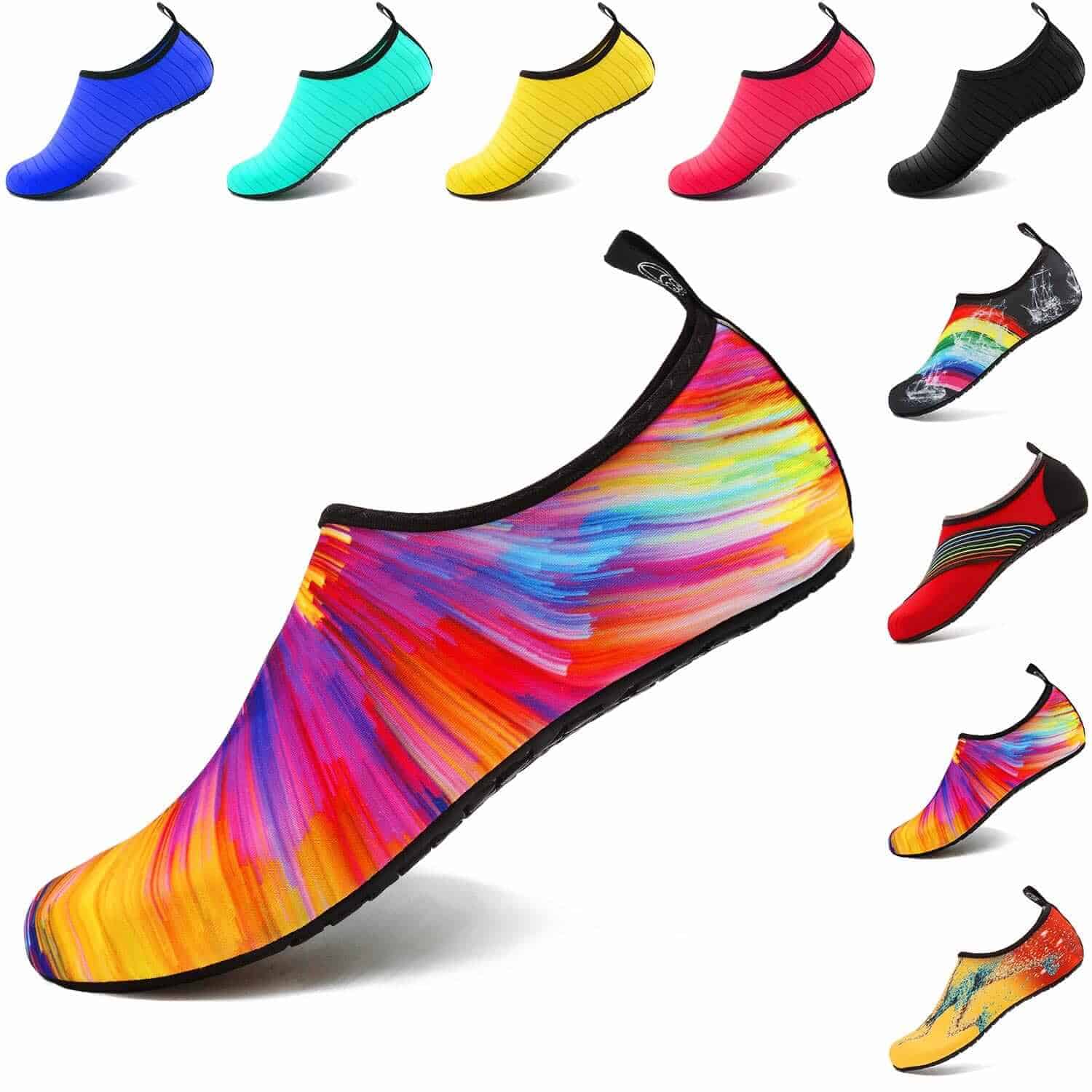 12) Water Shoes/Socks for beach
Desiring to play beach volleyball or soccer? Or, do you just want to take a walk on the beach while also running around your kids? But annoyed with the sand filling your shoes? Also can't take them off since your feet burn in the hot sand? There is a practical solution to all of these. Waterproof shoes or socks helps you keep sand off your foot and also guards it against smoldering from the blistering sand. You can play in the water and come back to your picnic blanket(mentioned below) without worrying about the grit sticking to your feet.
You can use them in many more events such as wake-boarding, sailing, boating, kayaking, windsurfing, cycling, jogging, walking, fishing. Buy a pair of these now to save yourself some trouble from the beach gravel.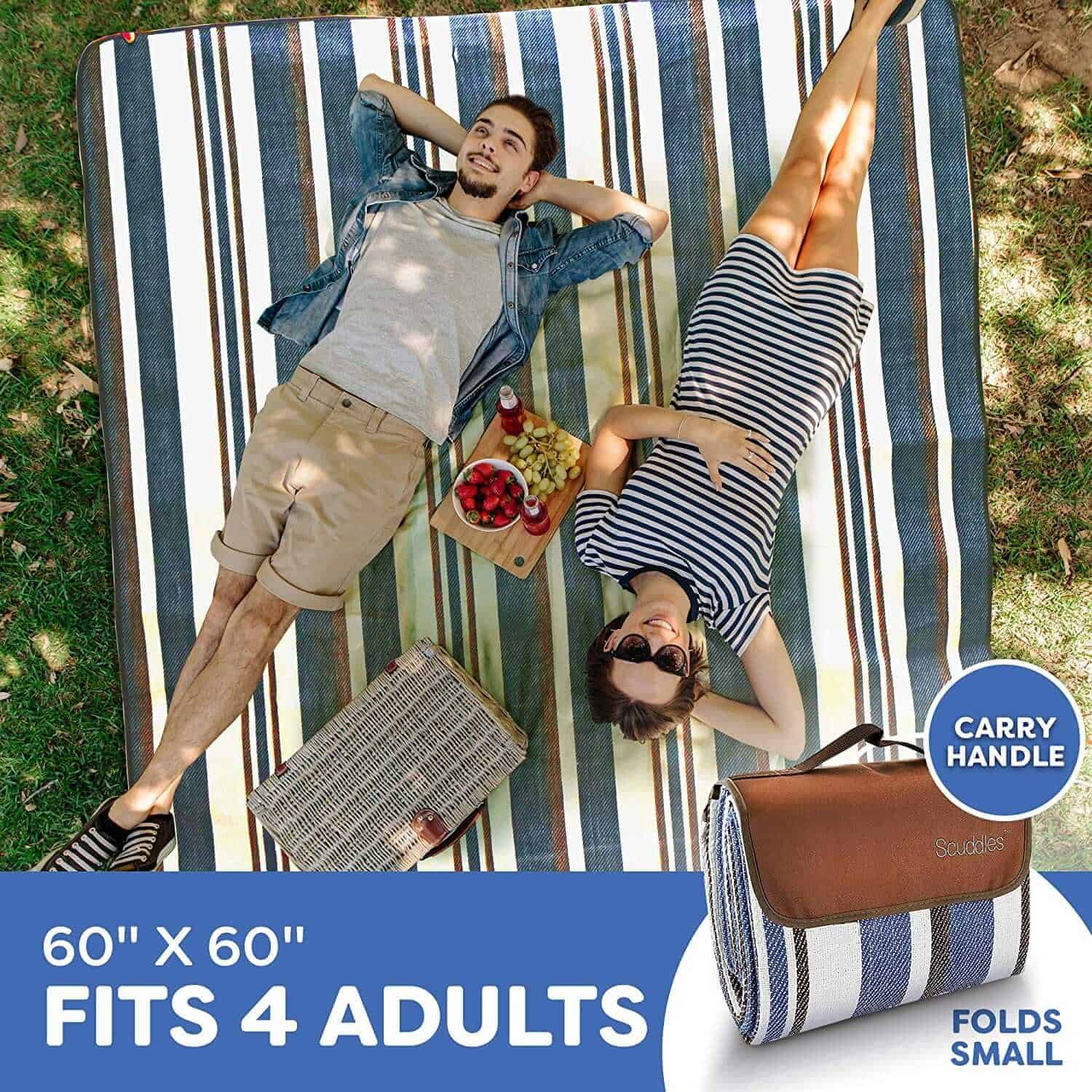 13) Outdoor waterproof picnic blanket
When out on a beach vacay, it is normal to have a mat to sit on and a basket full of delicacies. After having a nice time at the seaside, the mat gets muddled and untidy. To avoid such sloppy scenarios, get yourself a sophisticated and waterproof outdoor blanket to enjoy your lunch at a picnic and not worry about it later. It ensures comfortable seating and easy clean-up. Simply fold up the picnic mat and use its handy strap to conveniently carry it over your shoulder and transport it to and from your destination. You can use this outdoor picnic blanket at the beach or at the park as well. This picnic blanket is super easy to clean due to its durable and waterproof packing. Easily shake & wipe off dirt, mud, wet grass, and beach sand.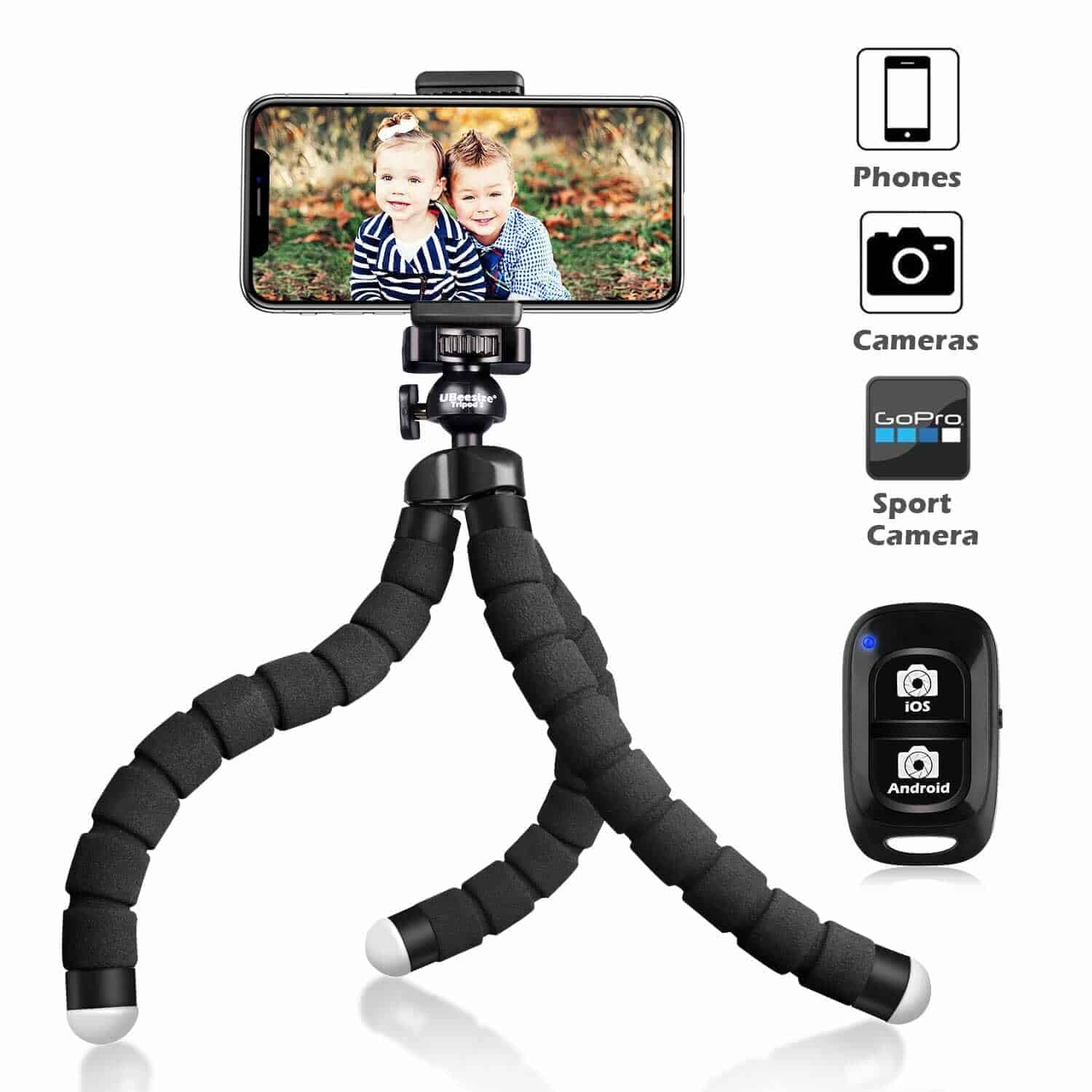 14) Gorilla tripod
Adventurer much? #WanderLust? Daredevil? You also must be fond of capturing the breath-taking views off the mountain tops or clicking the best pictures of wildlife or simply shooting yourself doing some heroic stuff. Holding a camera in a hand and trying to get that perfect angle is surely a tough one. Arranging a tripod like a photography-professional and yet managing to miss that brilliant shot is a nerve-wracking situation. So, here's a gorilla tripod which you would love to try since it is flexible and latches on to anywhere, just like a gorilla 🙂 This amazing photography aid is a must-have for any art-enthusiast with love for travel.
Hope these products help you travel better and in a convenient manner.
If you like this, don't forget to check our second list of must-have travel products, which would make your travel-life even more easier and fun.
Happy travels 🙂