Home » Travel Tips » Tips on keeping your belongings safe while traveling
As much as we love to trot across the globe for the love of traveling, the common nagging feeling of how to ensure the safety of our belongings just doesn't seem to go away. No matter if it is your maiden travel outing or n-th one, this is a constant.
If you're anything like me, obsessing over this one thing might take the fun out of your travel experience and keep you from embracing the adventure with open arms. Not to say one has to be overly carefree because such an attitude doesn't help either. A right balance between being too anxious and insouciant needs to be achieved for a rich, happy travel experience.
The following lowdown will help you travel better, worry-free and in a relaxed mode as you would've gotten one major concern-that of the safety of your belongings, out of your way
Enjoy!
General tips on keeping your belongings safe while traveling
Keep your belongings close
Always keep your passport, money, credit cards, camera memory cards on you, especially when traveling in public places, crowded hostels, and dorms, on trains, buses, etc. Keep them all in a money belt (worn inside your clothing) or in a mini backpack purse you can sling by your waist at front. Once you reach your destination, place the documents you are not going to need frequently in your suitcase/bag. You risk losing the documents if you carry them around at all times.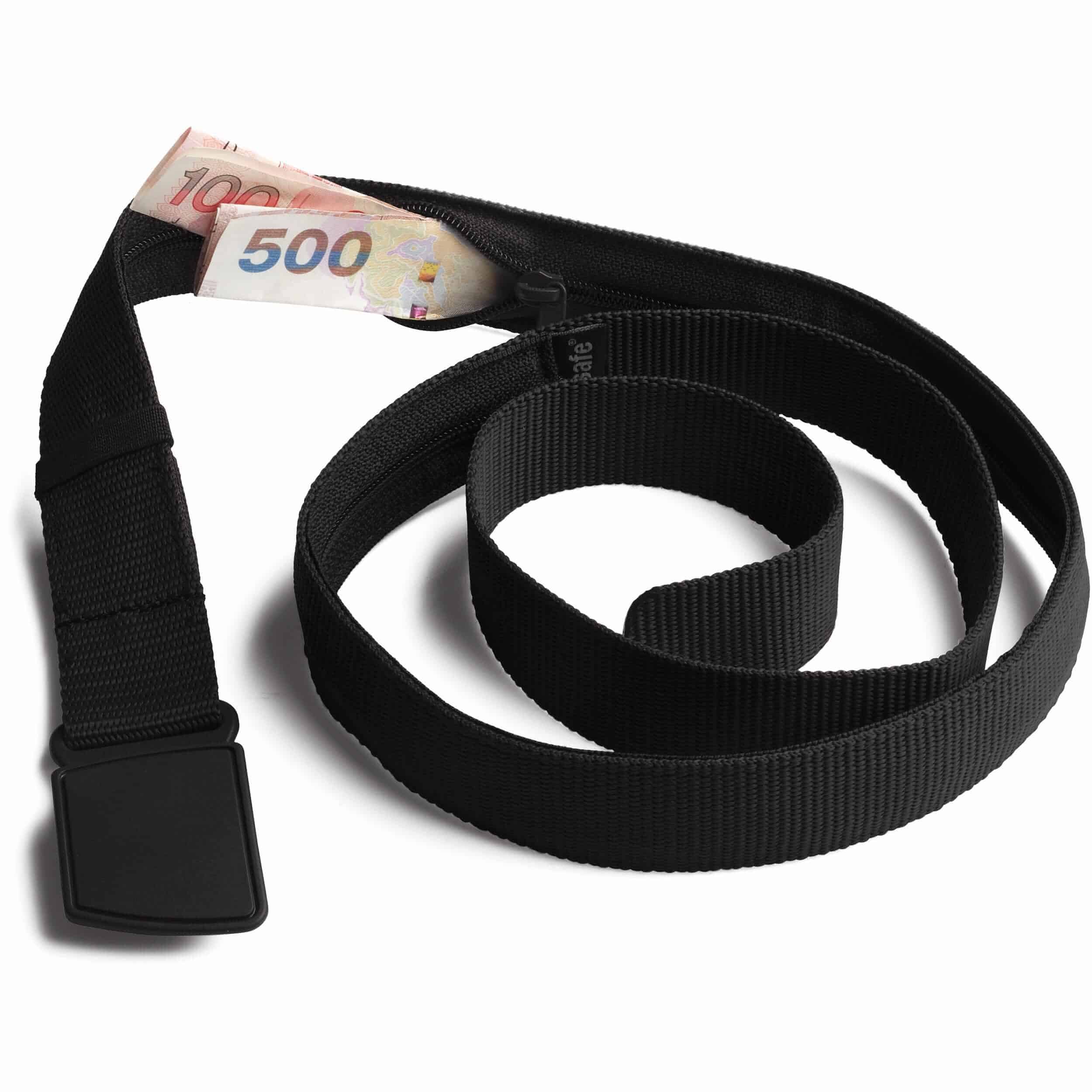 Alternatively, you can use travel backpacks from Pacsafe which are virtually theft-proof. Straps comprise of steel wire to deter bag slashers. Zipper pulls attach to security hooks to thwart pickpockets and turn-and-lock security hooks allow you to attach your bag to immovable objects. Smaller anti-theft purses (cross-body bags) from Travelon incorporate cut-proof shoulder straps, RFID blocking card slots and extra-strong Velcro closures. If you're using a normal backpack, use a combination lock to secure the zips together.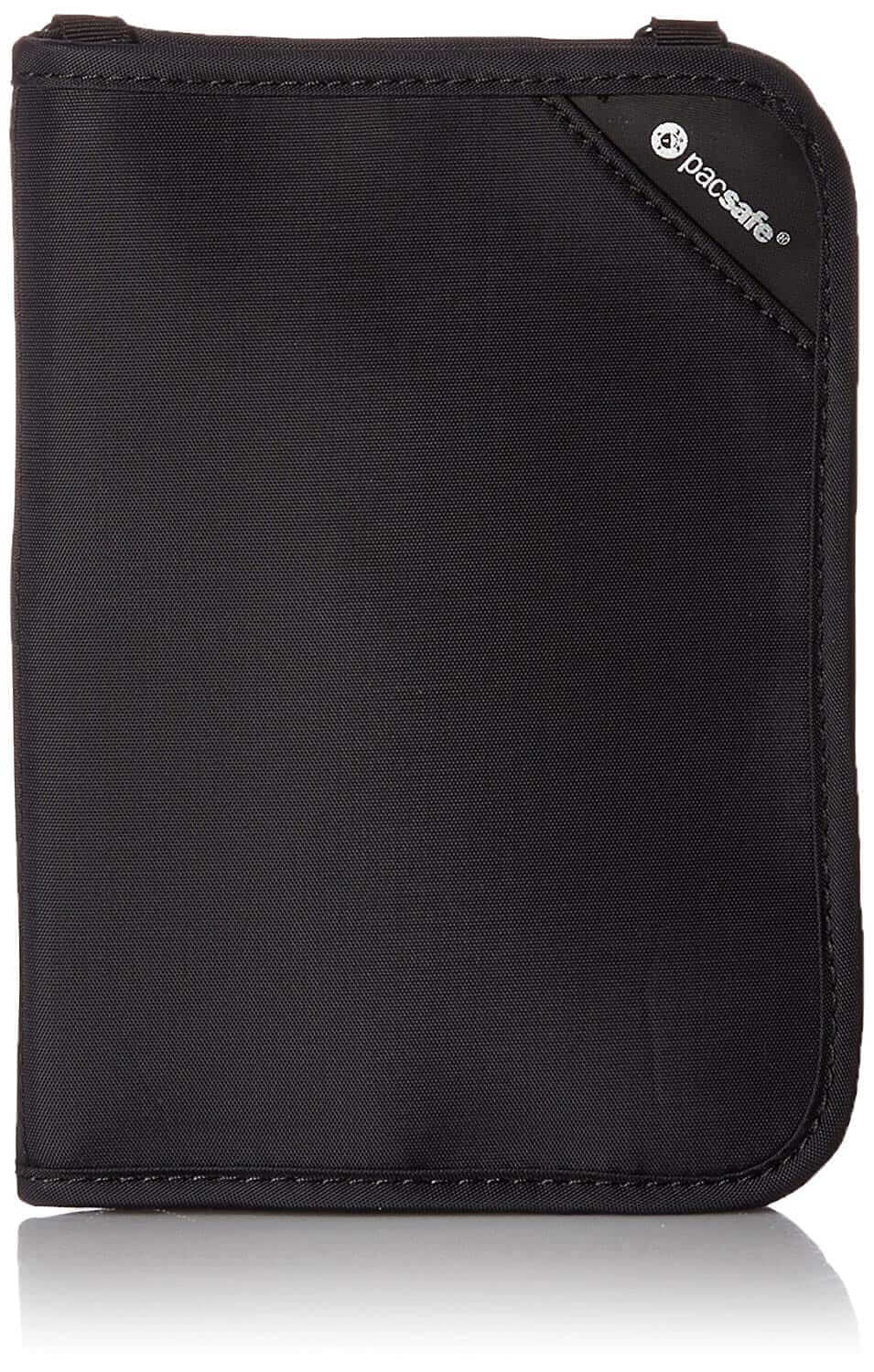 Cash
If you're carrying hard cash, make sure to distribute it in different places (some hidden in the bag, some on you for example), not all in one stash. Keep the cash on you preferably in your front jeans-pocket or front shirt/jacket pocket. Some of the ingenious places to hide cash and valuables in your clothing and on your body include:
Money socks: Zip It Gear offers socks with zippered compartments spacious enough to accommodate passport and cash
Money belts resembling real belts
Pants/shorts with zippered pockets
Hiding away money and valuables in Bra: Bra wallets attach to straps or fit between cups
Hair rollers: These, in addition to giving you perfect hair, let you hide away a few large bills as well secured with a bobby pin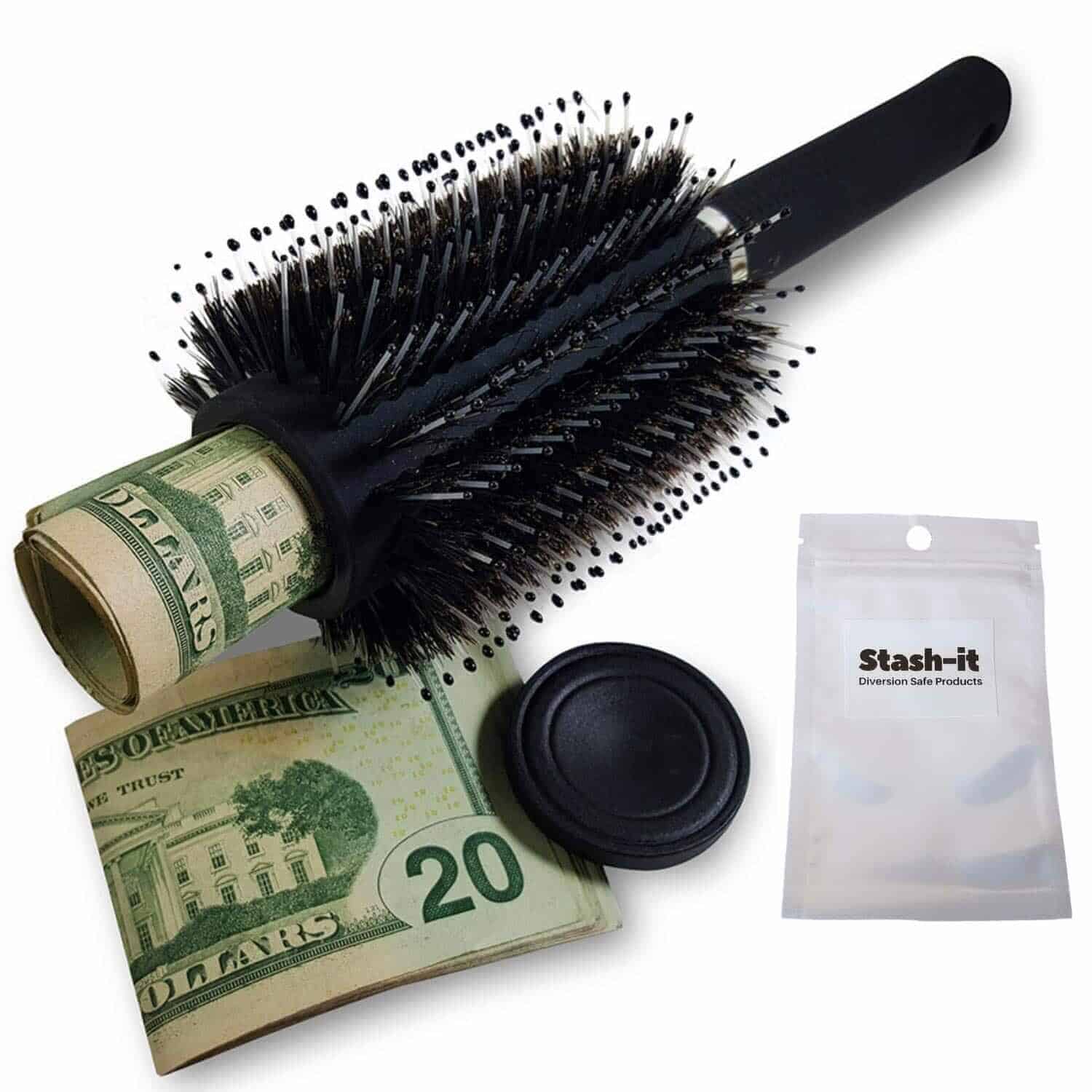 Insurance
Another good way to have some peace of mind while traveling is to purchase international travel insurance which covers theft, your valuables and other important digital stuff like laptops, camera gear, phones, and iPads.
Valuables
It is advisable not to put your valuables (camera, laptops, cash, etc) in your checked luggage or under the bus. Keep them on you/keep the bag on your lap. Be extra cautious and on the lookout for anyone offering to help you with your bags at train/bus stations.
Try not to carry much of the valuable jewellery/accessories while traveling. However if you absolutely have to, keep it at the bottom of your suitcase/bag or in the hidden places of your luggage (if they have one) or on you in the money belts. You can also have secret pockets sewn into your clothing and keep it there.
Pay attention
Be alert and never ever leave your belongings unattended. If you're a woman traveling solo, check our guides to get more ideas on safety.
Carry only what you need
It is a good practice to NOT carry anything you won't need. You can travel light that way plus it would save you an additional hassle of looking after and managing things, you didn't need in the first place.
Safe accommodations
Try to choose the accommodations which have good reviews on security and those which offer a locker or an in-room safe/hotel-safe. Here you can safely put in passports, airline tickets, most of the cash, credit cards, etc. and travel with only the amount you need.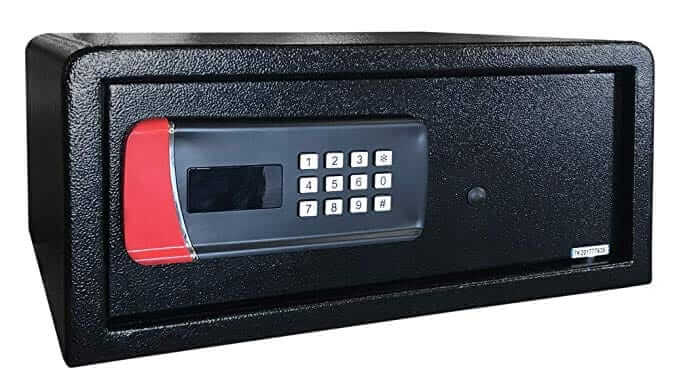 Busy areas
In busy crowded areas, or at subways, trains, etc carry your backpack on the front, instead of back. This way it gets inaccessible for thieves to get their hands on.
Fool thieves
You can always try carrying a fake wallet with you, with some old expired cards and a few bills of lesser denominations. That way, even if you do get mugged, you can fool the thieves by handing over this fake one and won't lose the real one.
Cancellation numbers
Make sure to keep your credit cards cancellation numbers handy-preferably on syncing sites as Evernote or as a mail to self. It is also advisable to keep copies of all your important documents passport, flight tickets, insurance documents, hotel reservations, and anything else of importance here.
Control your drinking
Try not to get wasted or roam about in an unlit/shady unfamiliar territory, especially if you are traveling alone. Your vulnerability can just prove to be an invitation to the muggers.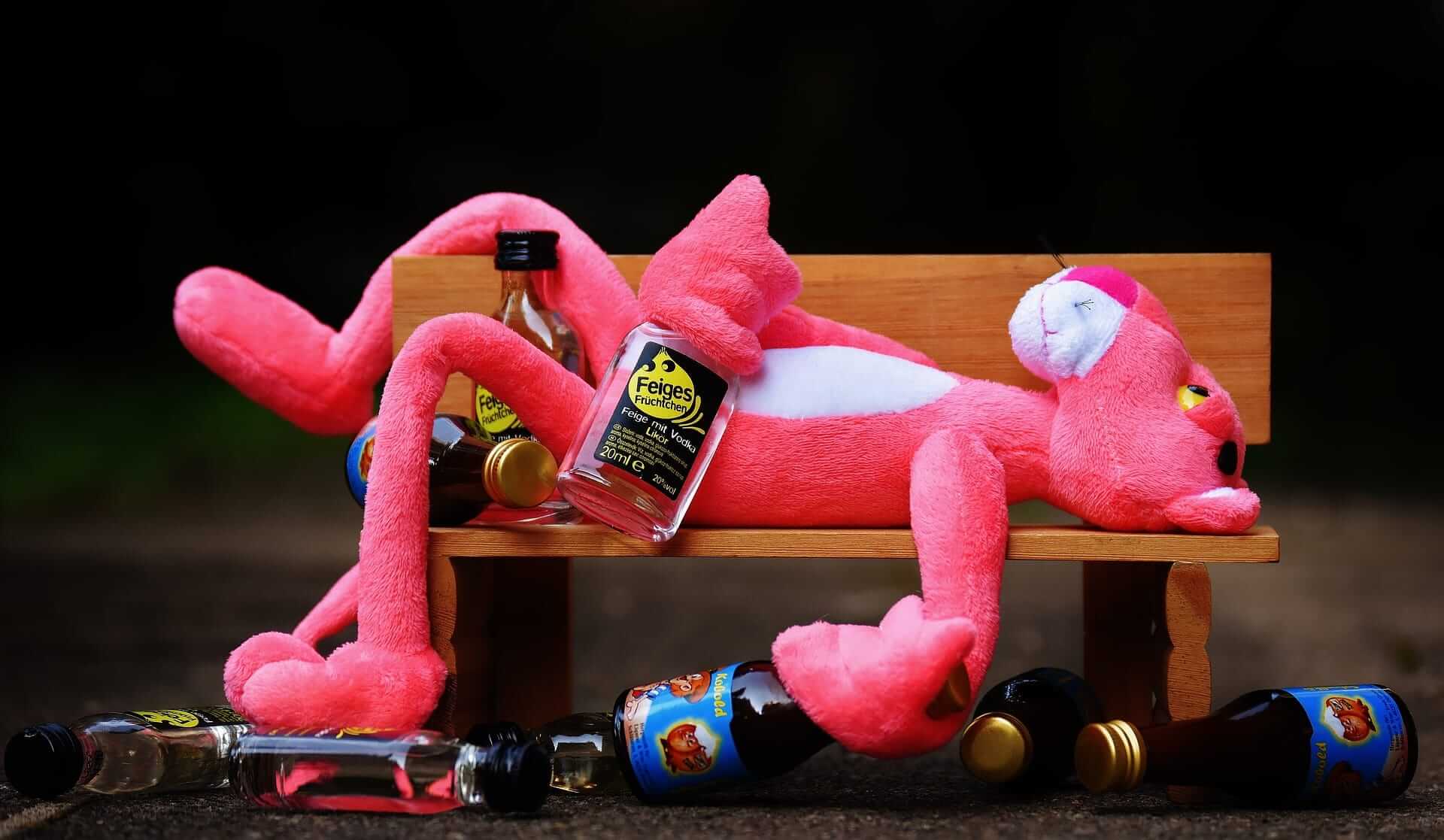 Precautions to be taken at Beach
Taking care of belongings while vacationing at the beach, is a classic conundrum of every traveler. Few handy tips here.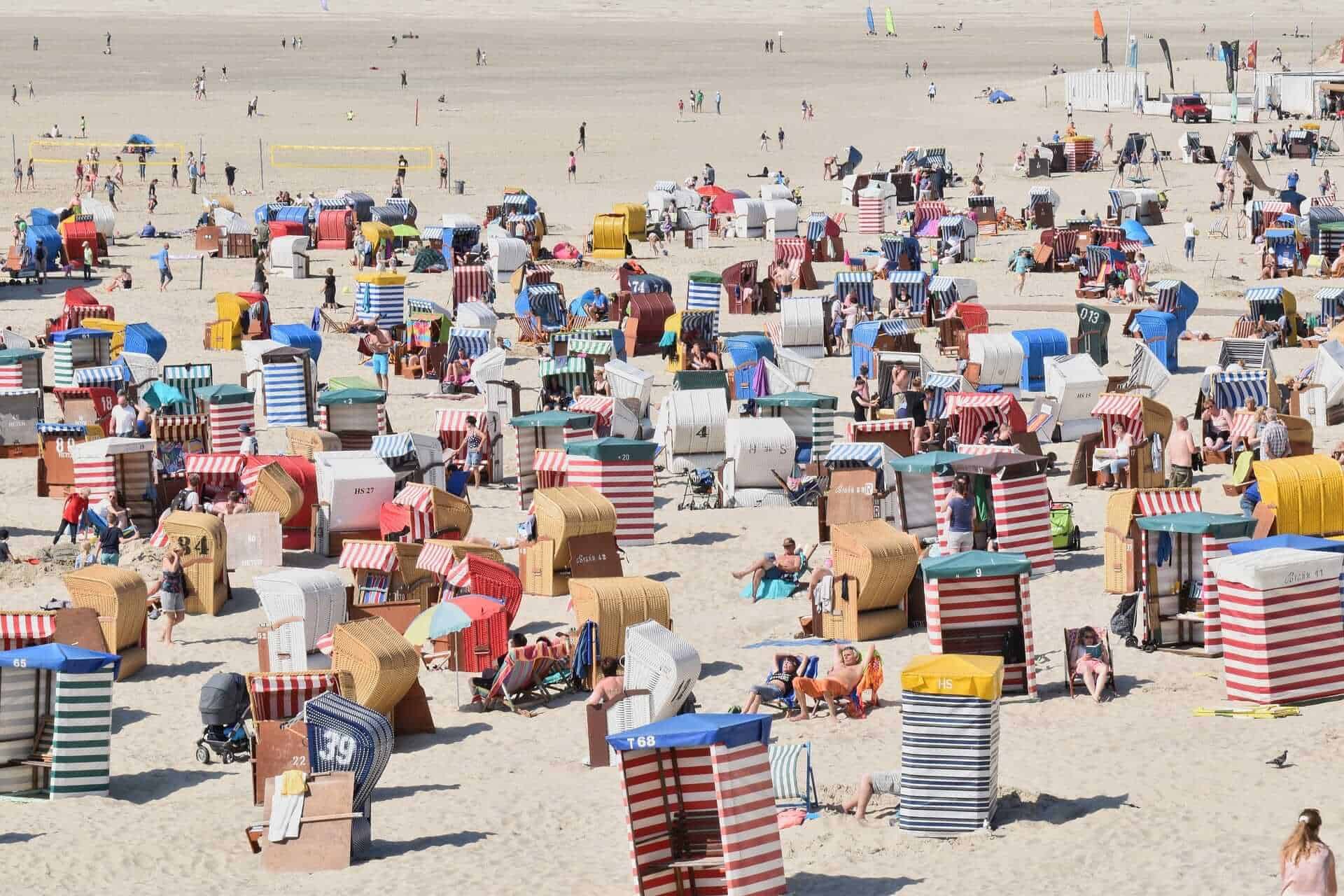 Carry only the barest minimum of electronics and other miscellaneous things with you (maybe you can chuck that Kindle for an actual book, magazine or newspaper).
Leave passport back at the room and carry only the amount of cash you would need for a day out (don't bring in your entire wallet).
Consider using a waterproof dry bag with a lanyard to store your smartphone, some money keys, etc. Carry it with you inside the water while you swim. Alternatively, you can also try a waterproof pouch with a waistband or an anti-theft beach bag/pool pouch. The bag with advanced locking capabilities can be locked on to fixed structures as poles, trees, sun lounge, fence, etc.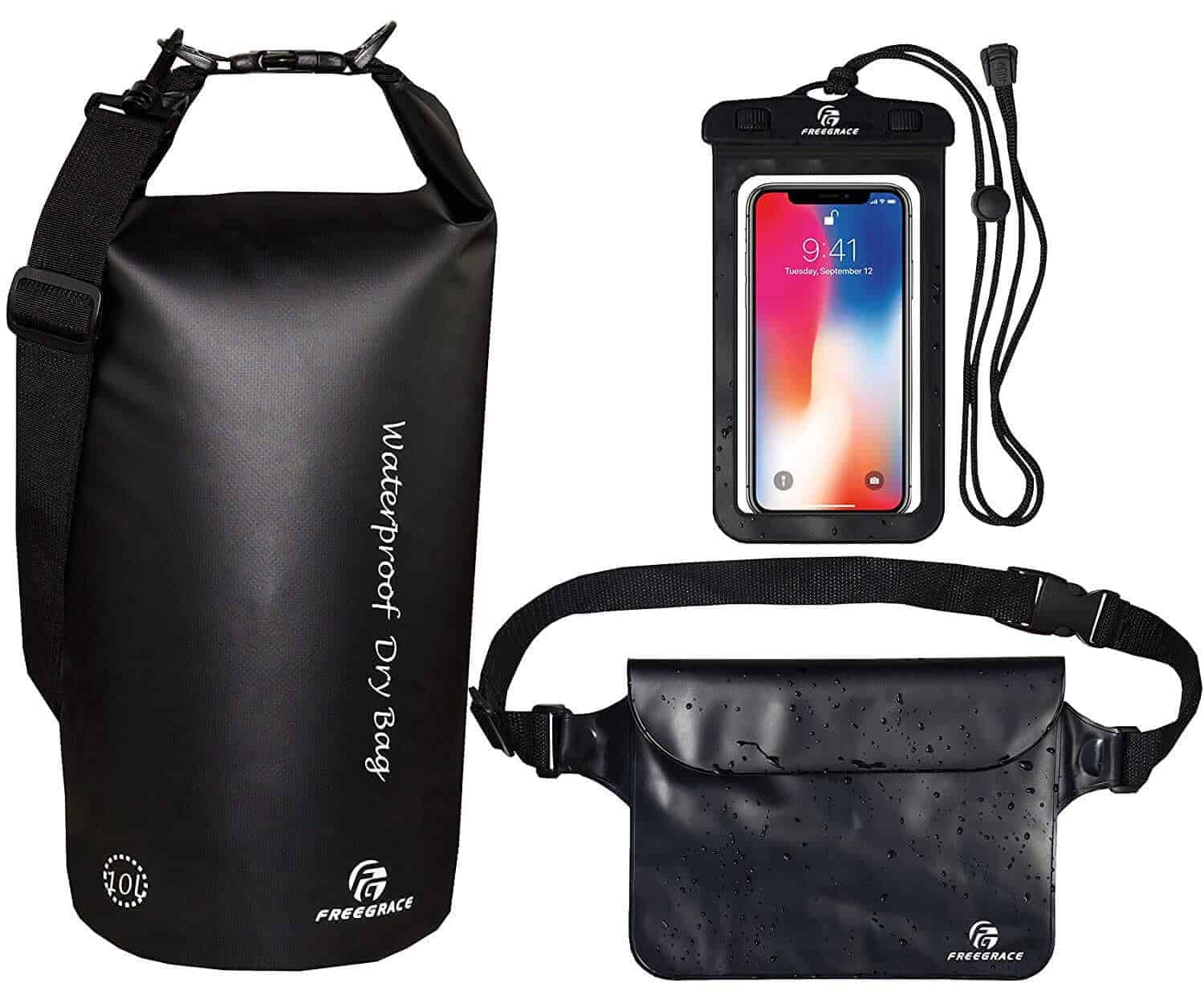 Investing in a portable indoor/outdoor lock is another option. These too lock around almost any fixed object and are large enough for up to a 15-inch laptop, camera, tablet, jewelry, and other small items.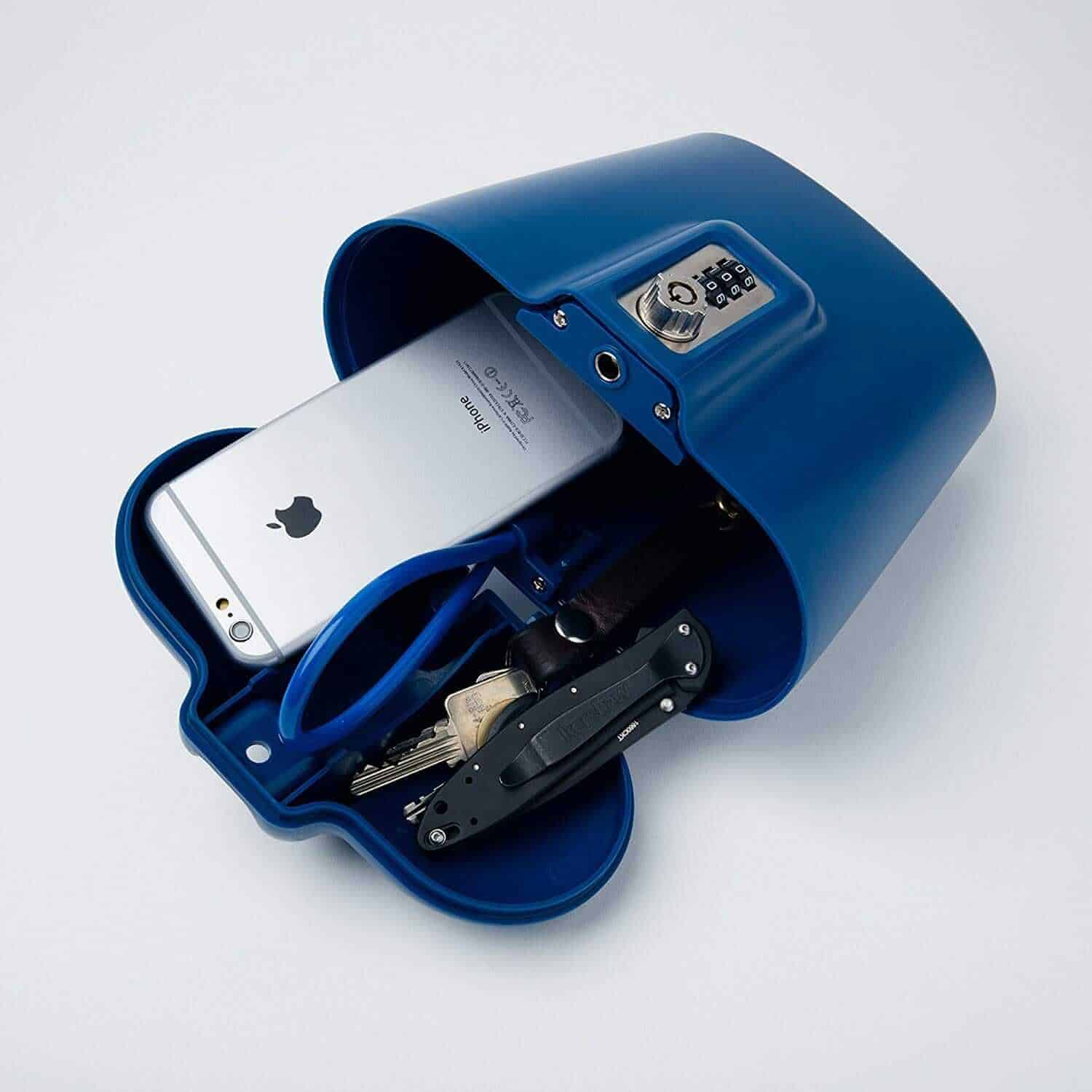 Be vigilant as to not leave multiple things/valuables/electronics lying around. It is good to not advertise much, while on the beach. Cover your lockable beach bag with a towel or get it shoved under the chair out of sight as you go enjoy a hearty swim.
If you're going in a group, taking turns to watch the gear can be a good idea. Keep your bags at the center of the group as opposed to around the perimeter where they are an easy target for snatch-and-run thieves.
Always be alert of your surroundings and be on the lookout for unusual distractions, to avoid getting mugged.
Your takeaways
Many of the mishaps regarding your belongings can be prevented by following some common sense measures and by keeping your wits about you at all times while you travel.
So while it is advisable not to get too paranoid about the safety of your belongings just be a bit alert and cautious of whom you trust.
Lastly do make sure to heed to your intuitive hunches about places, people, strangers, etc. These are most often right.  Happy travels and if you're looking for more useful ideas, visit our travel tips page!