Home » Travel Tips » 10 Gadgets To Travel And Work As A Nomad
Covid definitely made sure that we stay indoors but it also inspired us to make travelling an essential part of our lives, and many of you may want to continue working while you travel.So, what are the essential gadgets that you should carry with you to ensure your work life thrives? You may want a quiet work setting, a healthy gut, good wi-fi at all times, or even coffee whenever you crave it. Here, we've put together a list that answers this big dilemma for you !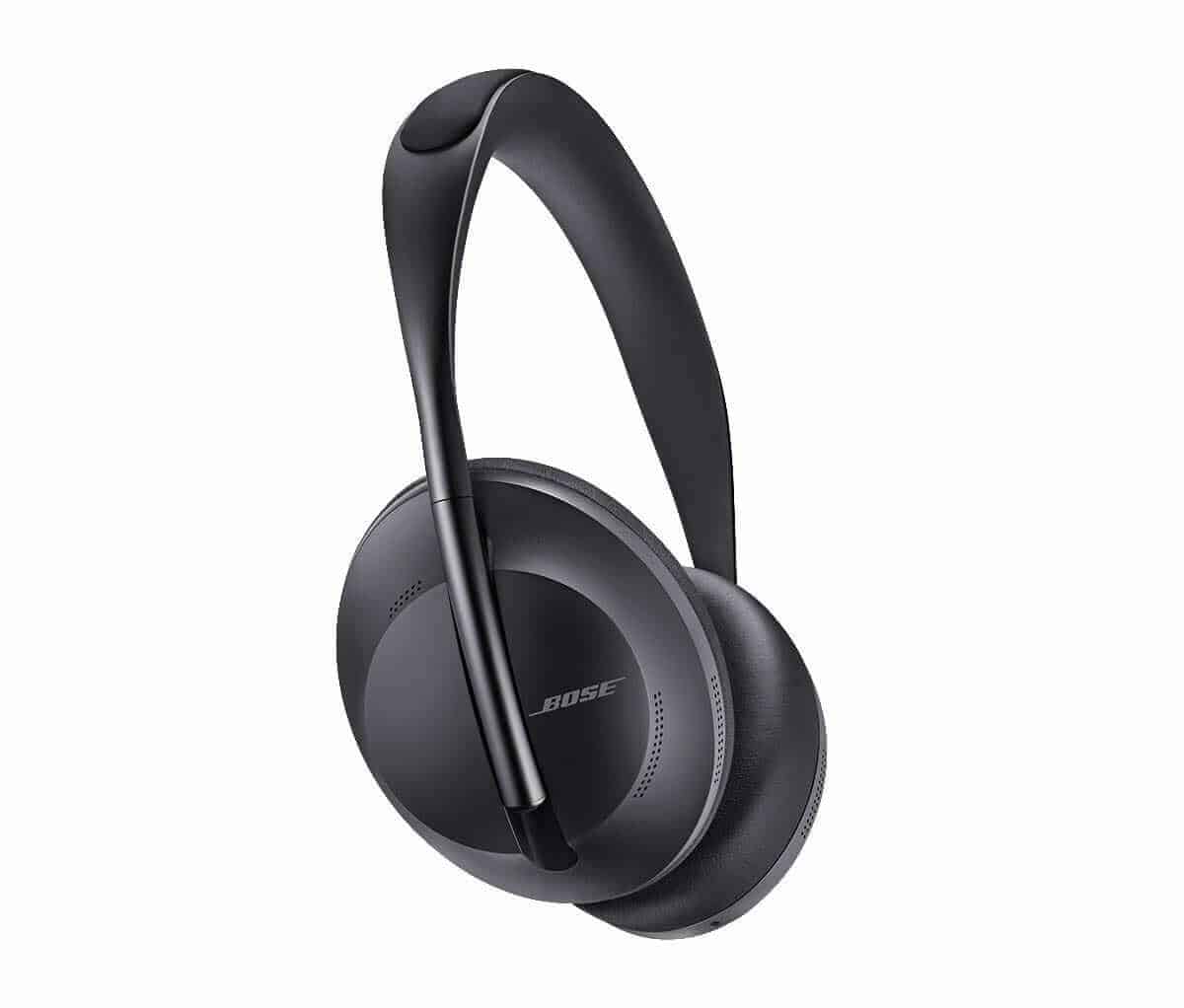 1) Noise-cancelling headphones
As much as they would like to, digital nomads don't always find themselves in a quiet work setting. In such a case, a pair of noise-cancelling headphones can do wonders. They work by reducing unwanted ambient sounds using active noise control. You can consider buying noise-cancellation headphones that come with a mic to ensure not missing out on any important work meetings.
Reasons to buy:
– A pair of noise cancelling headphones is always a clear winner when pitted against earplugs as the latter does not live up to its reputation of blocking the surrounding sounds.
– If you tend to block out disturbing noises by plugging in earphones with loud music for very long hours , then these headphones are just right for you to take care of your ear health.
Things to consider before you buy one:
– These headphones can be notorious among people with sensitive ears, for they are said to increase a feeling of pressure around the skull and pain in the eyes for them.
With noise cancelling headphones it is possible that you might overspend, for they come in a wide range starting from north of 60-70$ to even 400$ for some quite top end range.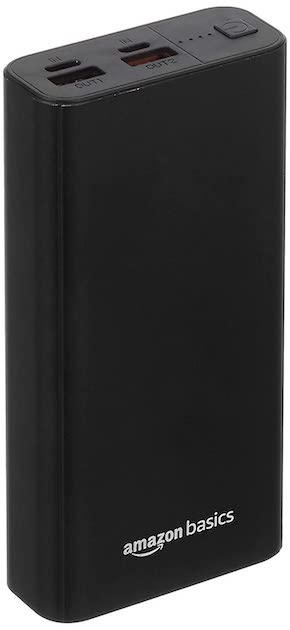 2) Power bank
Although been around for quite some time, it is still one of the most sought after devices, especially for digital nomads. In the event of an unannounced power-cut in your vacay-spot, having a charged power bank is the best way to keep your work unaffected and finish deadlines on time .
Reasons to buy:
– When buying a power bank, quick charge ones always beat the ones that don't come with this facility. So that there can be less charging and more hiking !
– Even on flights, sometimes people find the USB ports quite terrible, saying that they are too slow to charge their device. So, Go Power Banks !
Things to consider before you buy one:
– Users are known to complain that when the temperature of their power bank goes near saturation level, the backup reduces immediately.
– One has to be really careful while buying these, because non-matching Voltage and Amperage may lead to swelling or even exploding of your phone battery.
Reliable power banks from decent brands can be bought within a price range starting from around $10.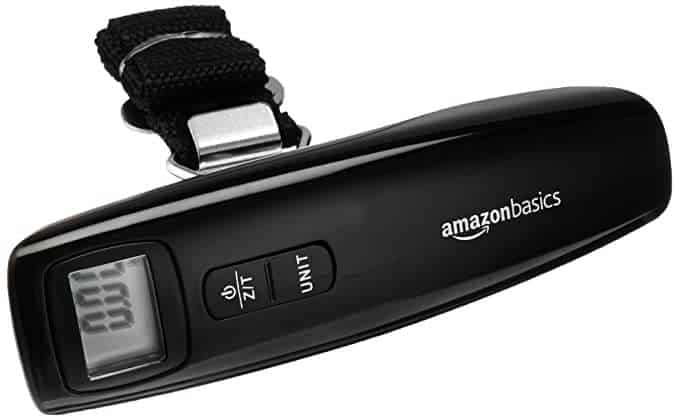 3) Luggage Weighing Scale
Luggage-scales are a must-have for someone who is a digital nomad so that they travel light, happy, and carefree.So, attach that suitcase to a digital weighing scale and shed the extra kilos !
Reasons to buy:
– Moving around, you may find souvenirs that you just can't let go of, which is bound to increase the weight of your luggage well beyond the allowed capacity on flights. These will help you keep the weight in check.
– There is always a notable difference between the readings of a body scale and one of these. So, owning a luggage scale is always a good idea.
Things to consider before you buy one:
– The only con, mostly with this device, is that it might feel like you're overdoing it when you move around with a personal scale. Also, one should always make sure that their scale is an accurate one .
A luggage scale can be bought starting from around $6 and should not go for more than $15.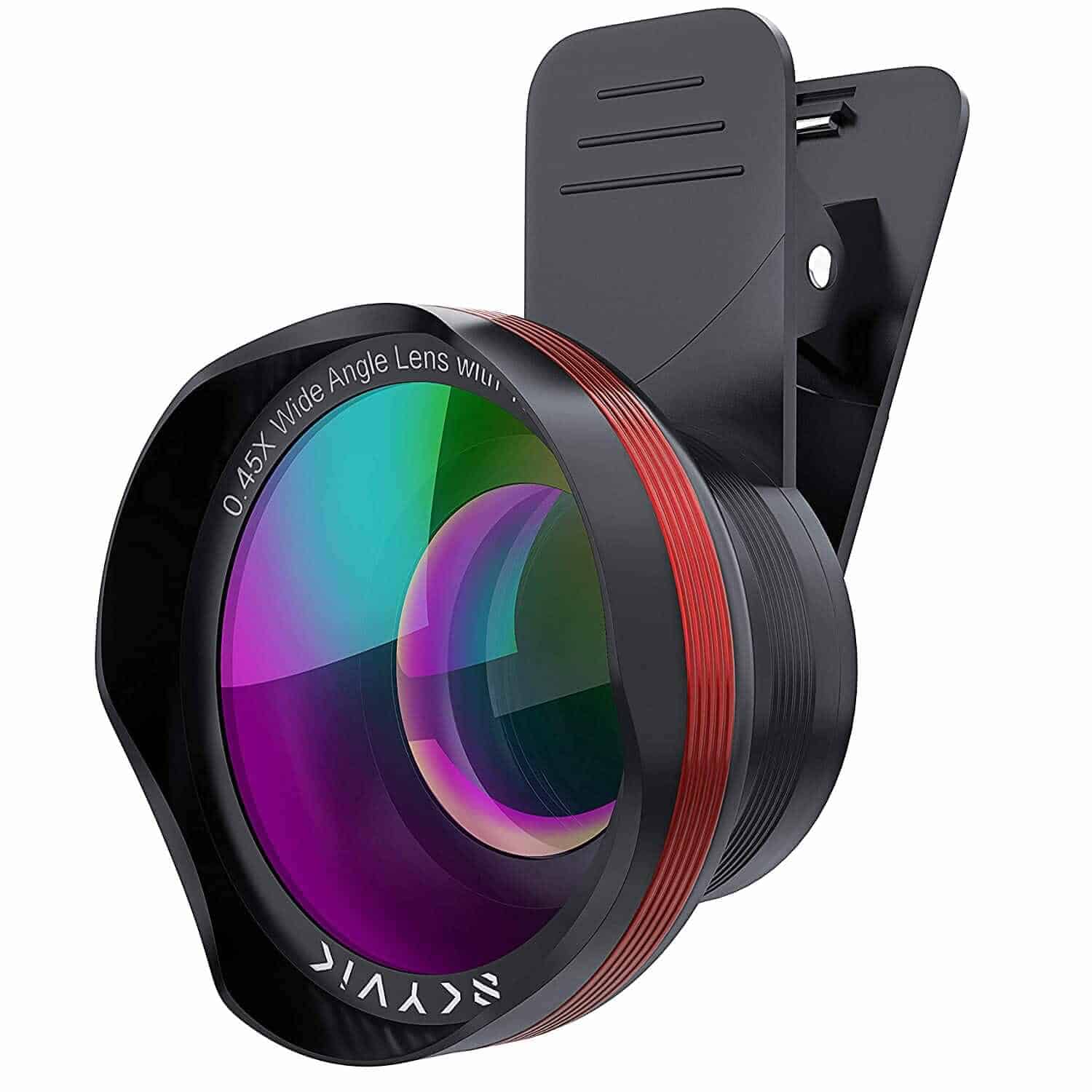 4) Phone Lenses
Say you're an influencer, with thousands or even millions of followers, and you're currently on a vacation to one of the most picturesque locations on Earth. It is only natural, that you would want to share the best pictures with your fans.
Reasons to buy:
– Heavy camera gears are a big no-no because who wants to pay those extra bucks to the airlines ? But thank god ! for the existence of phone lenses, which are portable, light-weight and give high quality images that would enthral your Insta followers.
– No need to carry a camera-crew around now as these can be handled by one person themselves.
Things to consider before you buy one:
– Without a doubt, these things are tiny , and therefore, easily mishandled. One needs to be really careful while handling them.
– It is important to understand that these attachable lenses do not increase the quality of photos automatically. That factor depends mostly on your smartphone.
A normal price range for these would be starting from $20 and onwards.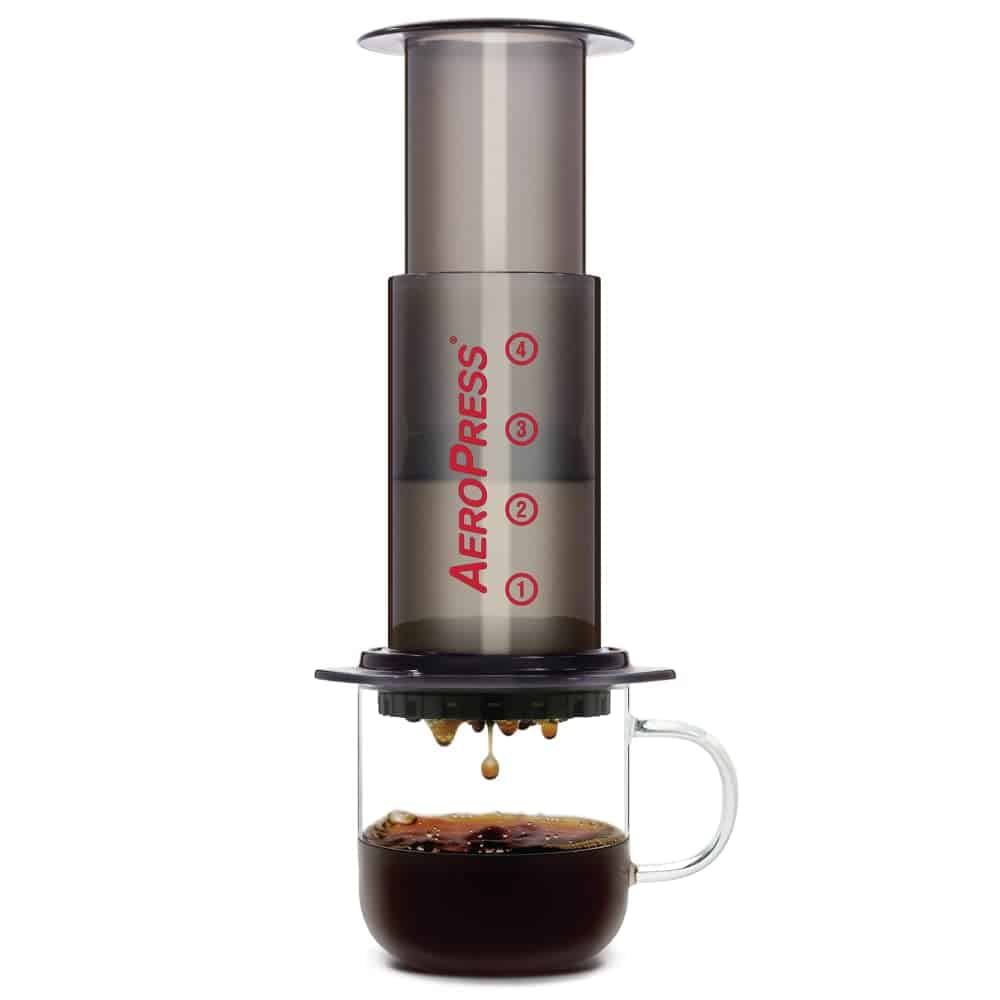 5) Portable Coffee Maker
You make your own cuppa !What is better to ensure an uninterrupted supply of coffee,other than your own easy-to-carry coffee maker?
Reasons to buy:
– Being constantly on the move and working comes with its own challenges and it might not be long before you're staring an all-nighter in the face. Coffee, that you can brew yourself, comes to your rescue.
– An unrealized perk is that this way you brew a really clean cup of coffee that contains all the ingredients exactly to your taste,
Things to consider before you buy one:
– The only con you may face with one is that of hygiene because as fun as the idea of it may sound , you might not find time to clean it out regularly .
The best quality, automatic coffee makers can cost you around $40 but this is the most you should spend on it, and you can always find one for less. AeroPress coffee maker makes 1 to 3 cups per pressing.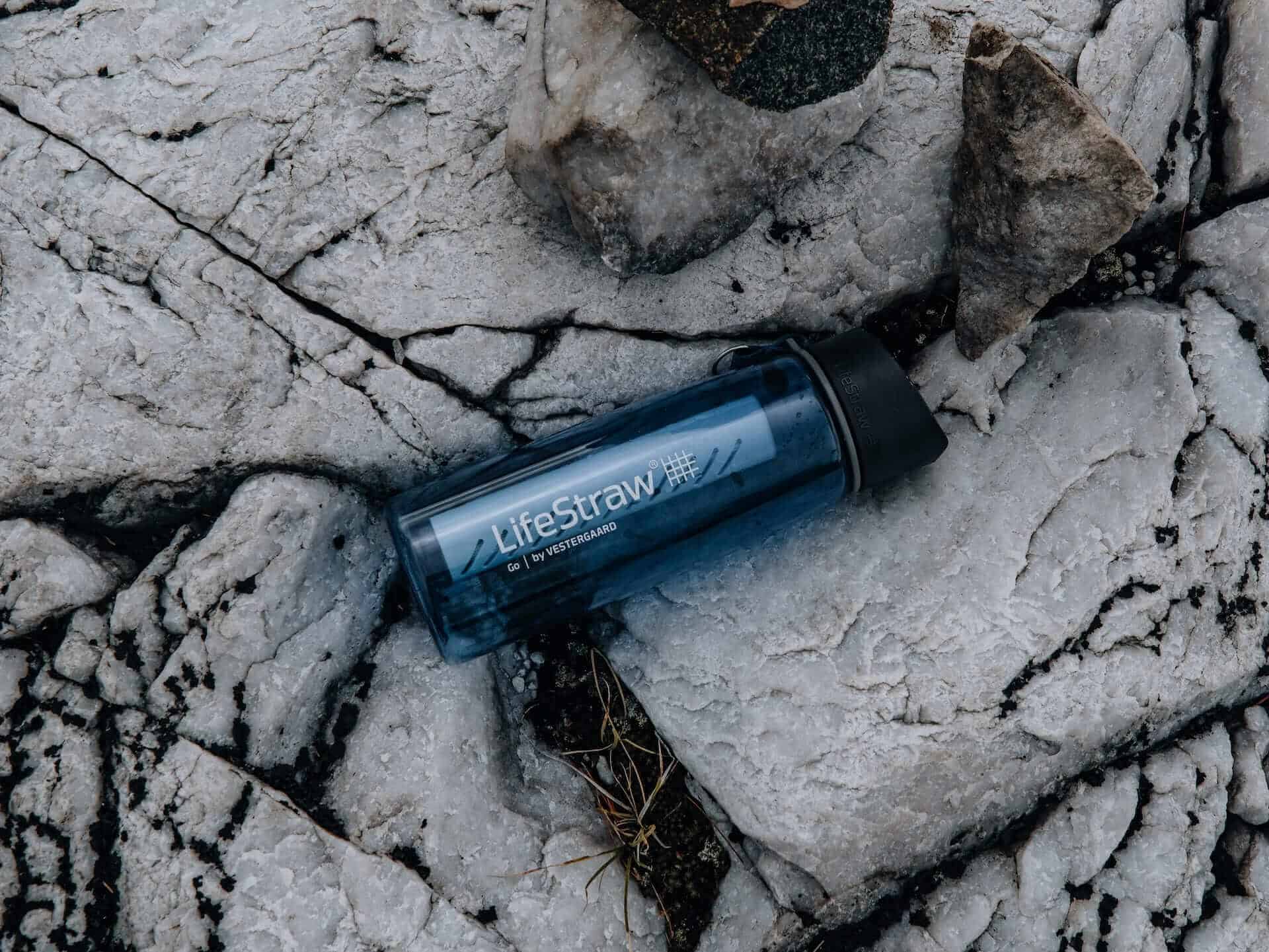 6) Water Purifying Gadgets
The last but not the least product that has made its way into our life is a portable mini water purifier. Carry it with you anywhere and everywhere and ensure the safety of your gut!
Reasons to buy:
– What affects us most (in a bad way)about a new place is the quality of its water, it might be polluted, or maybe it simply doesn't suit you and heaven forbid that you fall sick just before a project submission is due . Therefore, you need filtered water.
– These are so affordable that it's almost impossible to find an expensive version, and they even work on a very basic principle.
You may consider buying these for around $10.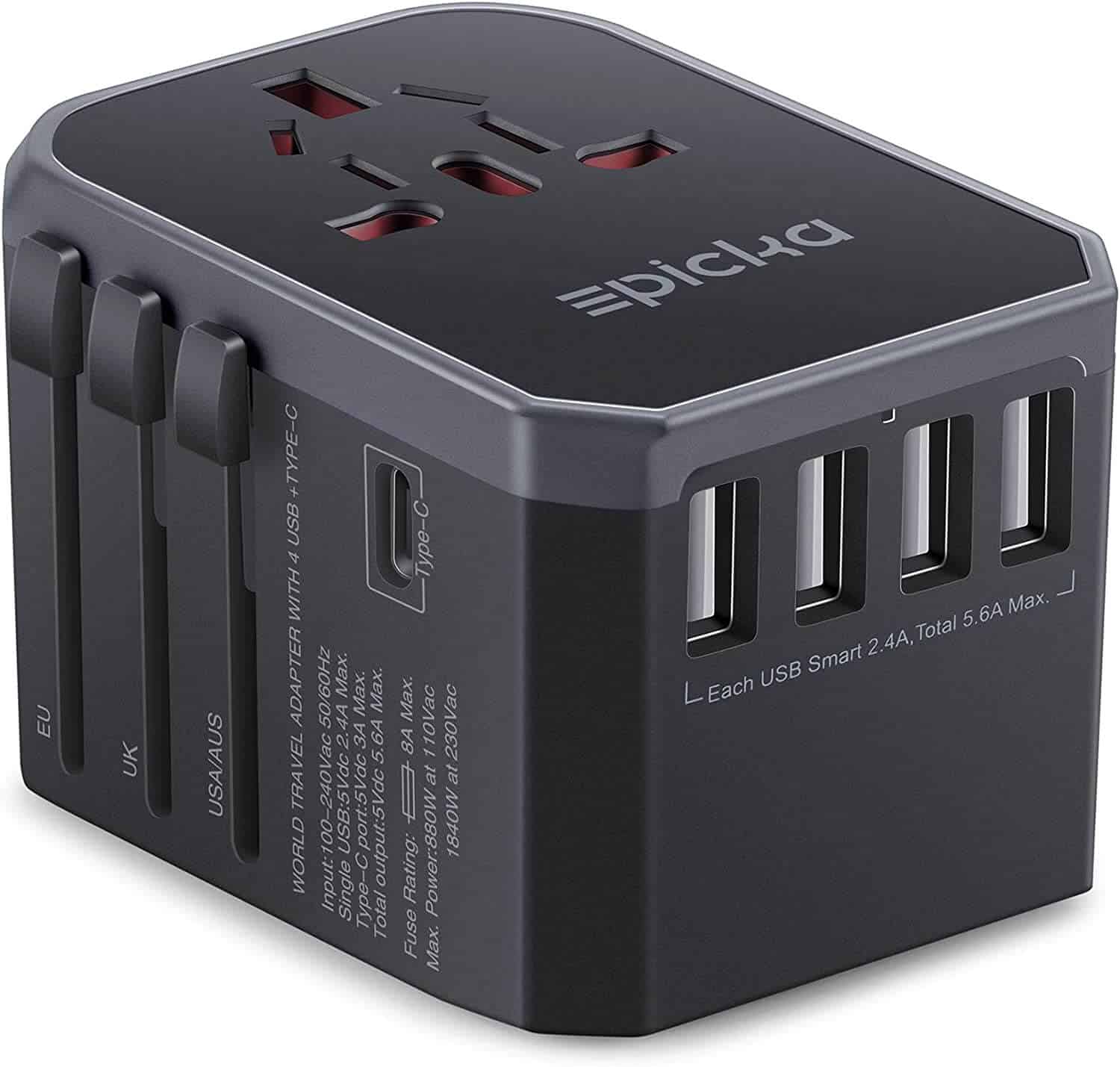 7) A Universal Travel Adapter
The purpose of a universal travel adapter is to help the plugs on your electronic devices fit into other countries' outlets so that they can charge and work as they do in your own home country.
Reasons To Buy :
– All that needs to be done is to plug in the right plug adapter to the device in order to have it work properly in all the countries that support it.
Things to consider before you buy one:
– Do remember that a travel adapter is not a voltage converter, ergo, you have to be sure that your appliance can deal with the energy coming out of that socket.
From the two recommendations given above, it may be evident that a travel adapter can be bought under $20 but you can always invest more into this device to ensure that your appliances are safe.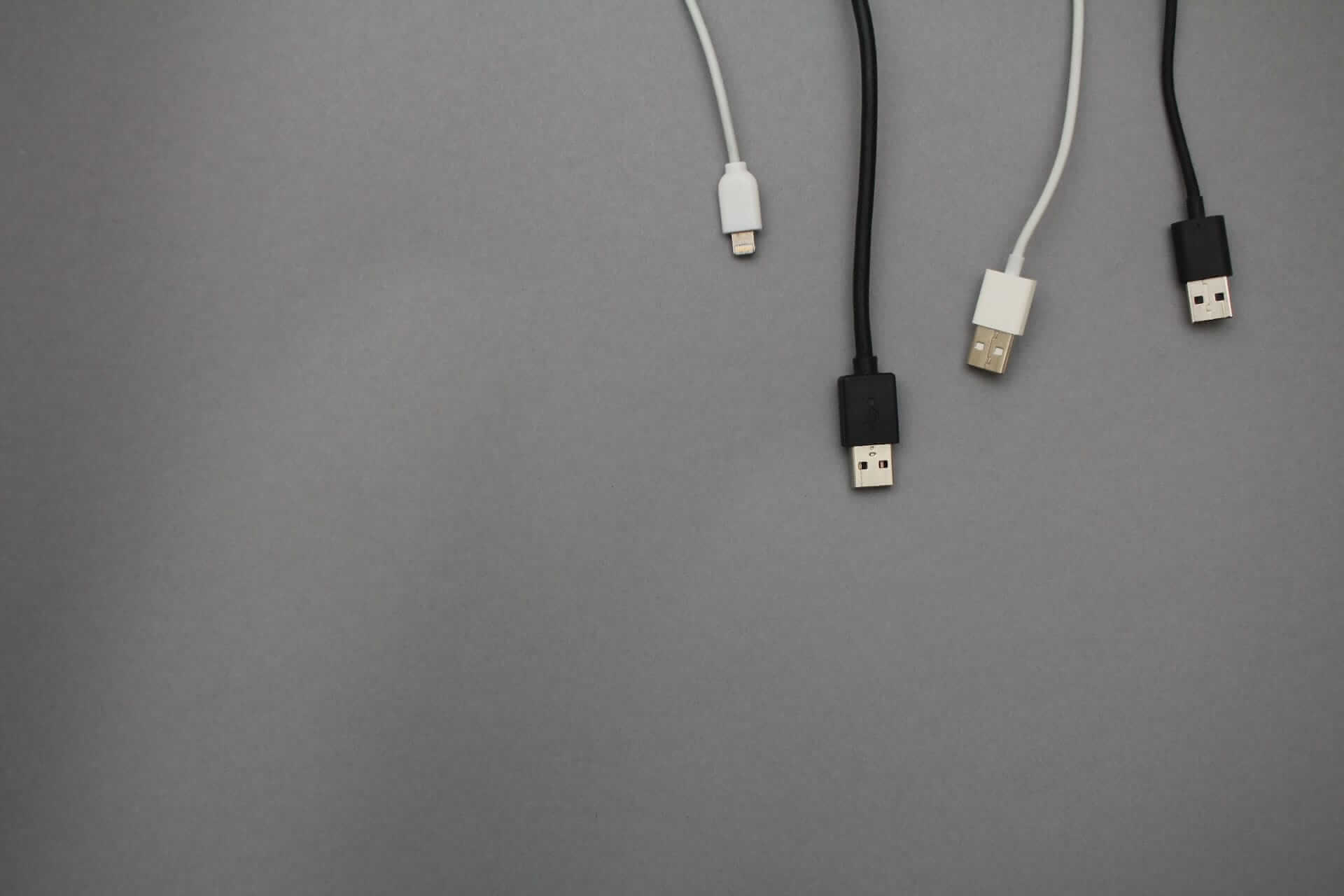 8) A multiple pin USB charger
Multiple pin chargers are designed to charge several identical devices at once, while others provide charging ports that allow us to charge different items together. They have a USB cable that you need to plug into the adapter and done !
Reasons to buy:
– They are very important when you need to charge your laptop, mobile, and tablet along with your electric razor within the same time-frame
– Having this with you cancels the chances of having to carry multiple chargers and thus, reduce the hassle.
Things to consider before you buy one:
– It is mandatory to buy a really high quality multiple pin charger, as you will be connecting many devices which might heat up the charger.
– User reviews say that many-a-times this charger was the only one they were carrying, and one fine day it simply stopped working. This was definitely an ordeal for them as they had to ask for help multiple times or even spend money and buy a new one.
In the above links we've suggested two different price ranges, hence, the quality shall also differ. You can get a high quality multiple charger for around $12.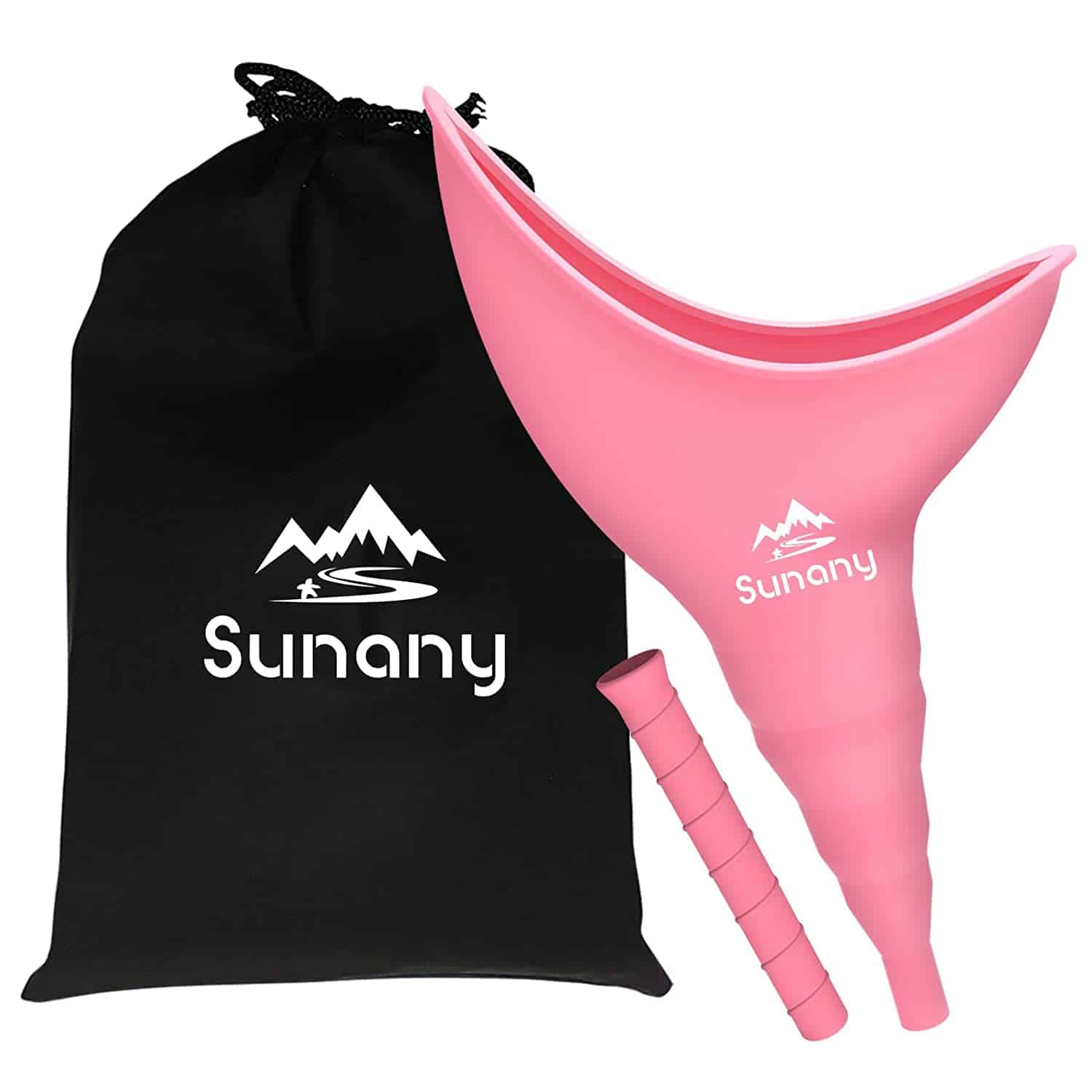 9) Female Urination Device
Female Urination Device helps you avoid contact with unsanitary toilet seats.
Reasons to buy:
– It might come across as a funny looking tool and most women out there might even refuse to use it, but trust us, more often than not you're gonna come across public toilets that don't look so inviting. So, it's a choice between contracting various infections or using a harmless tool that fits right into your purse.
– They're basically a use and throw device that you can buy in bulk for a small cost, so there goes your doubt of whether you'll have to wash and keep it back inside.
Things to consider before you buy one:
– You may not be able to adjust to it for a very long time, and may end up in an undesirable situation.
– The ones that you buy might not be the best suited model for you . So size is something you should keep in mind always.
You can buy these in packs of twenty, forty or even larger, and the price varies accordingly.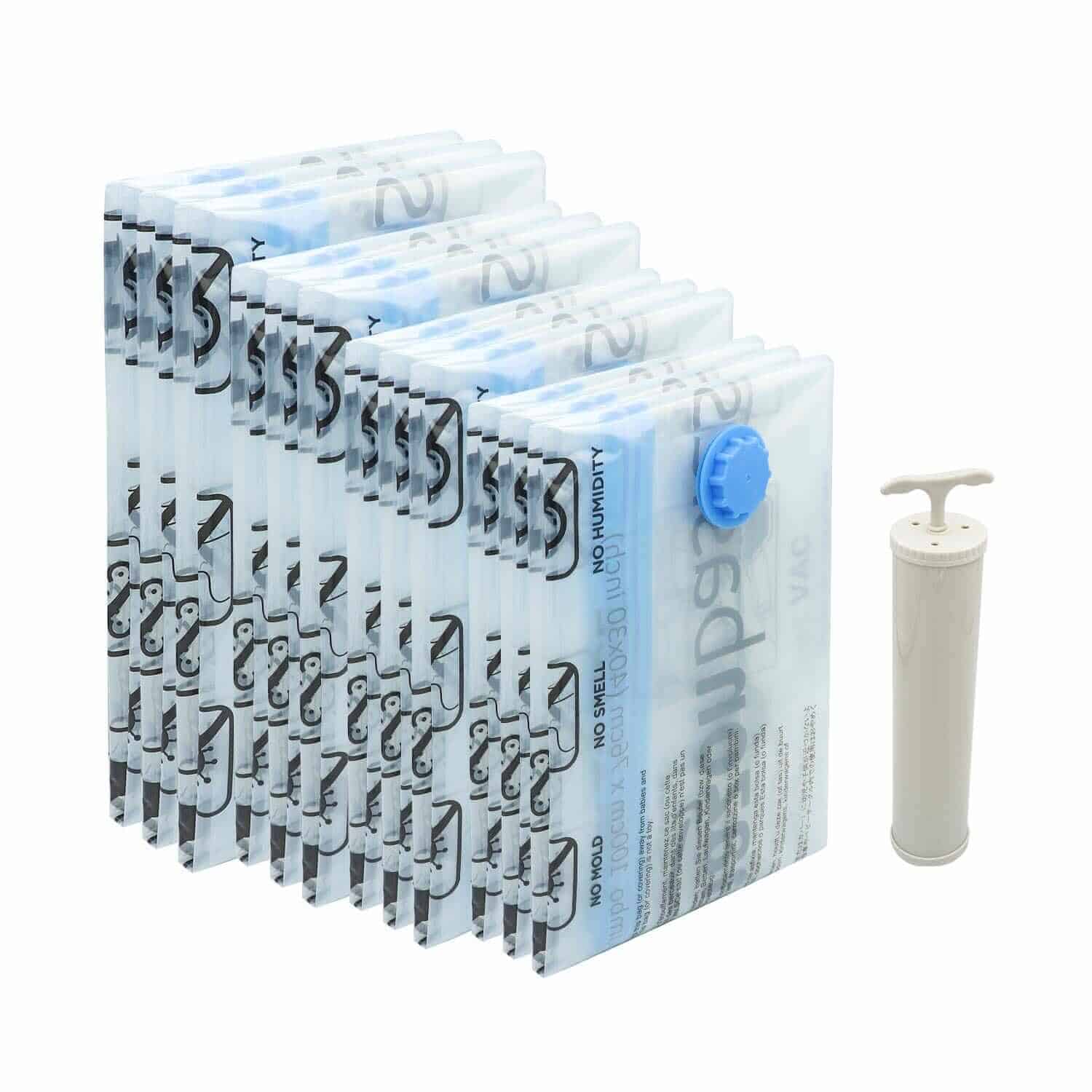 10) Vacuum Storage bags
Vacuum storage bags can be purchased on Amazon in packs of 5 or 10 reusable bags for under Rs. 1000/- and they come along with a hand-held pump.
Reasons to buy:
– The air may be pumped out of the bag using any common vacuum pump or the pump provided with the package after storing clothes in them. This way you save a great percentage of space that was going to be wasted.
You will be able to store a lot of other things as well after these bags have done their magic.
Things to consider before you buy one:
– The reviews say that these bags work great but if you store clothes made of natural fibre in these bags for a very long time, they will not recover their shape and size for a very long time.
– These bags tend to reduce the volume of a huge bulk of clothes to just a small fraction of it, thereby giving you a lot of free space , but, they do not reduce the weight of those clothes . So, beware ! As you might end up packing heavier than the allowed weight.
Treat yourself now to the gadgets that seem the most important to you to work and travel, and check out our other articles on a safe and sound travel life.
Happy Travels !