Home » Travel Tips » Essential Travel Items for Post-Pandemic Travel
The pandemic has halted everybody's travel plans. But as the lockdown is wearing down in several countries, it seems that the travel plans are back on track, but with a caveat. There are several conditional restrictions imposed that can quickly derail your travel plans. 
According to Expedia's Travel Trends Report, more than 50% of Americans have prepared travel plans once the COVID-19 vaccines are available across the globe. Traveling during a time when the COVID-19 virus is still lurking around, threatening your safety, you must take the necessary precautions. 
As the doctors recommend a necessary 14-day quarantine period both before going and after coming back from the destination, you must also carry some essential safety items. 
Essential Post-Pandemic Travel Items
While traveling to new destinations and creating new memories, always remember that your safety is not only vital to yourself but to everyone else you will come into contact with. Ergo, we recommend that you carry all the below-listed travel items.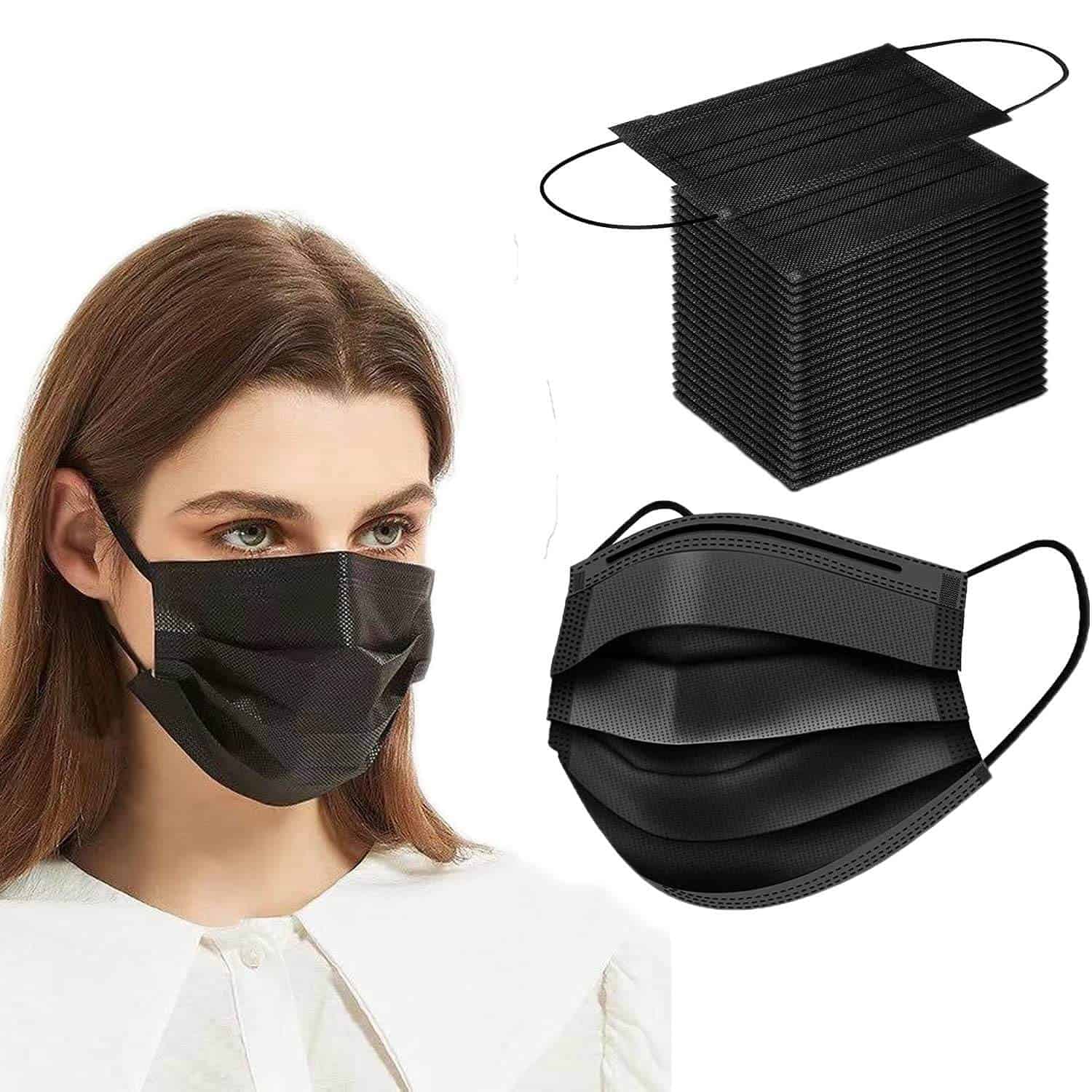 Price: $ 10.99 /100 masks and $ 59.00 /500 masks
A 3-ply mask is a necessity everywhere, not just for traveling. Instead of using those designer masks, buy 3-ply face masks that have been approved by medical professionals and several international healthcare organizations. 
This set of 100 face masks is the best option for you for traveling because you will need to change your mask after 2 or 3 days. Bringing along a single pack of 100 masks will be sufficient. 
Pros:
Suitable for several places and uses. 

Elastic earloop with extra soft fabric. 

Waterproof outer layer covering the area from nose to chin. 
Cons:
The black color dye leaves an uncomfortable smell. 

Some pieces might be defective due to bulk manufacturing.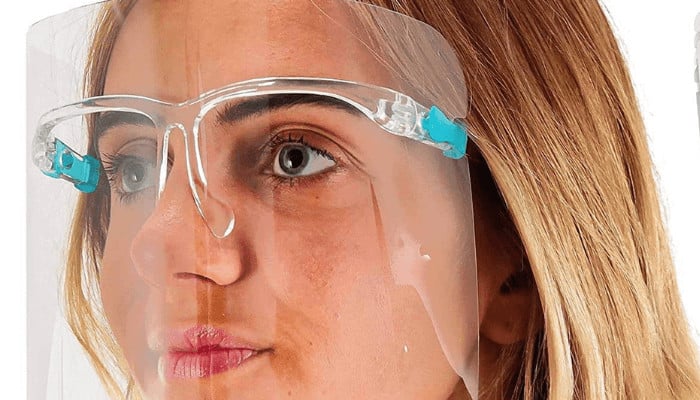 Price: $ 9.96 for a pack of 4 shields
Protective face shields with safety glasses frame to protect the eyes, nose, and mouth. Face shields are imperative and mostly used for traveling while sitting in a plane, boarding, and deboarding. 
One pack has four shields, which means that you may need to buy more than one pack to ensure that you have enough for the entire trip. 
Pros:
Provides a 180° face protection screen glued to a glass frame. 

Anti-fogging and ultra-clear face shield with protective film. 

Easy to wear eyeglasses beneath the face shield. 
Cons:
Unclear plastic film causing blurry vision. 

The plastic screen gets easily dented.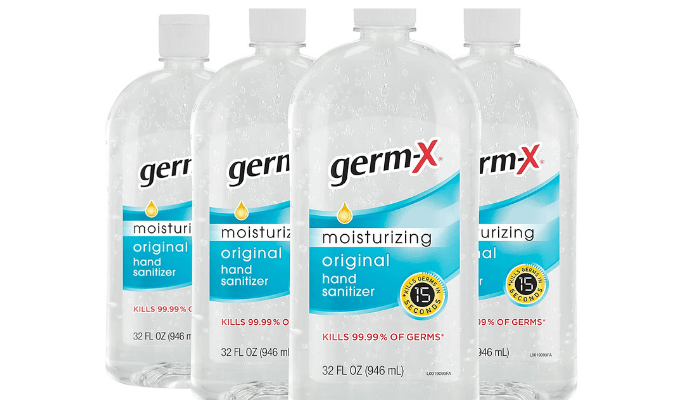 Price: $ 23.00 for a pack of 4 bottles 32 Fl Oz each
Even though you will get hand sanitizers everywhere from the moment you begin your trip to the moment you come back, it is always safe to carry one with you. 
The Germ-X hand sanitizer comes in a handy packing that will fit right in your pocket or a small bag. Plus, they offer multiple bottles in one packet for convenient travels. 
Pros:
Concentrated sanitizer without water. 

It contains Vitamin E for better protection.
Cons:
Complaints about leakage due to loose caps. 

Water is added as an inactive component.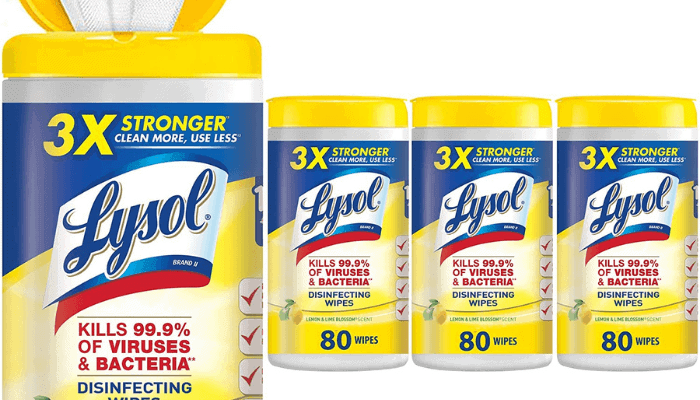 Price: $ 11.27 per box of 80 wipes
Staying in hotels and lodges in new places is a risky thing to do during the COVID era. But you can ensure that the most-touch areas are disinfected along with the regular items you will use, like switches with these wipes. 
The Lysol wipes are claimed to provide proven results against the COVID-19 virus and kill 99.99% of bacteria and other viruses, giving you the confidence to travel safely without risking getting infected by any sort of disease. 
Pros:
Easy to use on electronic devices, smartphones, tablets, etc. 

It offers a convenient way to clean regular surfaces.

There are 80 wipes in one box, enough for your entire trip. 
Cons:
Has a lesser amount of dampness than its previous version. 

 There are issues with packing and leakage in the box.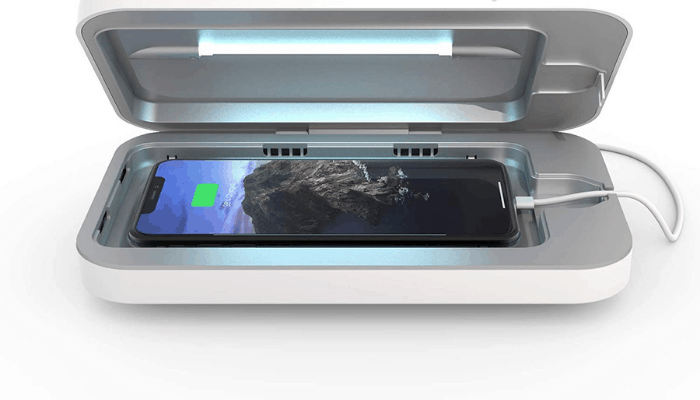 Price: $ 79.95
PhoneSoap's cell phone sanitizer offers 360° mobile phone sanitization built with scientifically proven UV-C bulbs. This device cleans and sanitizes your phone with bacteria-zapping technology. 
Besides the sanitization abilities, it also has charging technology via USB-C ports. 
Pros:
Fits all sizes of mobile phones, iPhones, and Samsung devices. 

Besides phones, you can also sanitize credit cards, keys, earbuds, etc. 

Fast sanitization sequence completely sanitizes the device in under 5 minutes. 
Cons:
Oozes out the smell of fried electronics after 3 to 6 months. 

Phones bigger than 6.8" will not fit.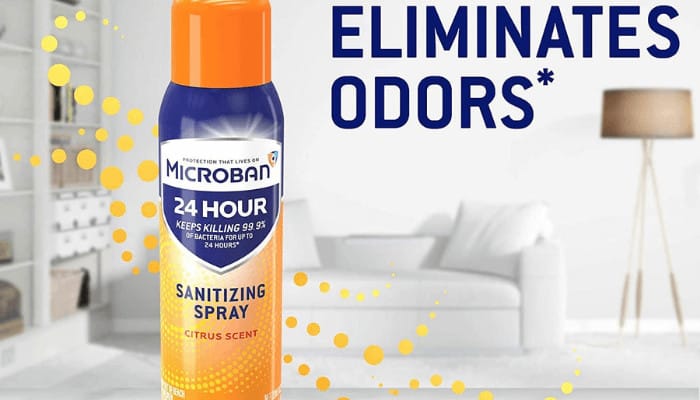 Price: $ 11.40 for two spray cans.
An EPA registered disinfectant spray tested to kill several types of virus; the Microban cleaning product is a multi-purpose spray meant for several uses. 
On your travel plans, this spray will prove to be an effective tool to disinfect door handles, railings, and other most-touched surfaces. Since it is a liquid spray, adhere to the guidelines of carrying liquids in the airplane. 
Pros:
Effective protection from bacteria and viruses for 24 hours. 

Disinfects in less than 60 seconds after use. 

It can be used as a multi-purpose and bathroom cleaner. 
Cons:
Costs more than its related products. 

Complaints about delivery with a broken seal and cap.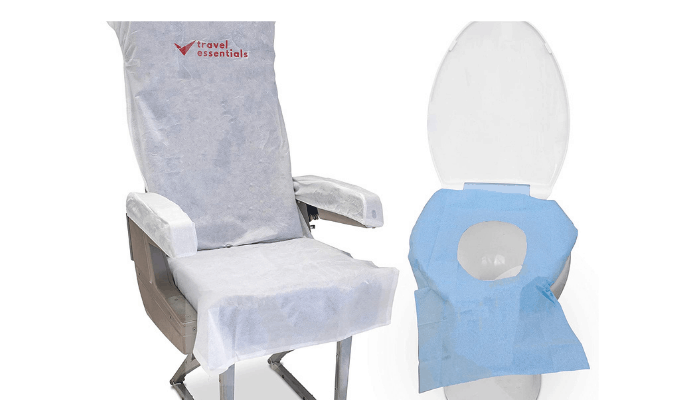 Price: $ 12.97 for 16 pieces kit
Every touchpoint is a probable place to contract the virus when you are outside your home. The same applies to airplane seats, armrests, and toilet seats at the place you are staying. 
Even though the entire area in a plane is required to disinfect, it is best to carry your safety along. Hence this travel safety covers kit has two airplane seat covers, four armrest covers, and ten toilet seat covers. All the items are disposable and must be thrown away after first use. 
Pros:
Multiple covers in one kit available at affordable prices. 

Best for economy class airplane seats. 

Non-sticking material that won't ruin your jeans and clothes. 
Cons:
Armrest covers are not secured and move around with little motion. 

Does not apply to any other airplane seat than the economy seats.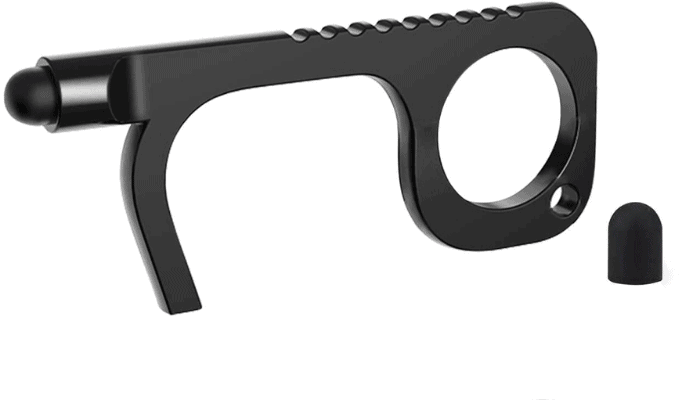 Price: $ 6.89 
Now you can safely push every button, pull every door, open toilet seats, use the water taps, and even use a touchscreen device without touching any of these items directly. 
A non-touch door opener is an essential safety and utility item for your travel. Use this safety item instead of your hands and fingers to ensure that you do not contact any sort of virus while traveling. 
Pros:
Comes with a hole to use it as a keychain and attach to your daily use keys. 

The rubber tip acts as a stylus to operate touchscreen devices. 

Ergonomic design that fits comfortably in your hands. 
Cons:
The rubber tip is useful but has a low-quality build. 

Loosely glued rubber tip falls off easily. 
To Sum it Up
For some of us, traveling is akin to living life to the fullest. The pandemic can undoubtedly delay your travel plans but it should deter you from traveling at all, hence the need to prepare beforehand. 
Yes, there is risk associated with travel, but you can easily ward off the risk if you are prepared well enough and can create a safety bubble around yourself and that of your family to ensure that you do not come into direct contact with the virus. 
Lastly, avoid going into crowded places, use double masks, and take special care if you are traveling with kids, as they are most likely to ignore the safety guidelines. While doing all this, ensure to enjoy a little too, even if it's behind the mask; make sure to smile and enjoy your trip. Stay Safe!