Home » Travel Tips » Top 10 Backpacks For Traveling
Only the people who have traveled with nothing but a single backpack can tell you about the unique freeing experience. One backpack means you can reach and find stuff easily, no hassles during checking, easy to keep an eye on, and less weight on your shoulders; most importantly, you have got two free hands, which is rare while traveling. 
But do not make the mistake of considering your high school backpack as the one you can take along on your trip. That small can never fit everything you need on your trip, period. You need to do some research. Or a better option is to read our recommendations, choose your battles wisely. 
Choosing a backpack for traveling is not about going with the biggest and most expensive thing you can buy. It's about utility, durability, and portability. With these things in mind, here we are with a list of the top 10 travel backpacks you will love. 
Best Backpacks for Traveling the World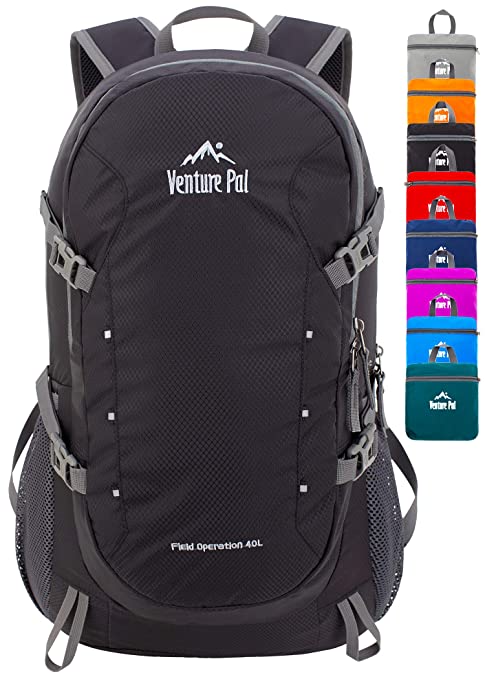 Price: $ 22.99
This backpack is made for people who like to travel and want to stay on the road, which means that it is strong, durable, and has several pockets to pack your stuff easily. The high-quality build is tear-resistant with reinforced bar-tacks at joints that gives them extra strength. This Venture Pal backpack only weighs 0.7 pounds but has more than enough space and functionality. You can take this backpack to explore new destinations, hike, cycle around the jungle, camping, or fishing. 
Pros:
Snugged straps on both sides make it easy to put on and off. 

Extra bulky and spacious to pack things for the family. 

Great quality fabric. 
Cons:
Machine washing hardens the zipper. 

Many pockets make for smaller openings.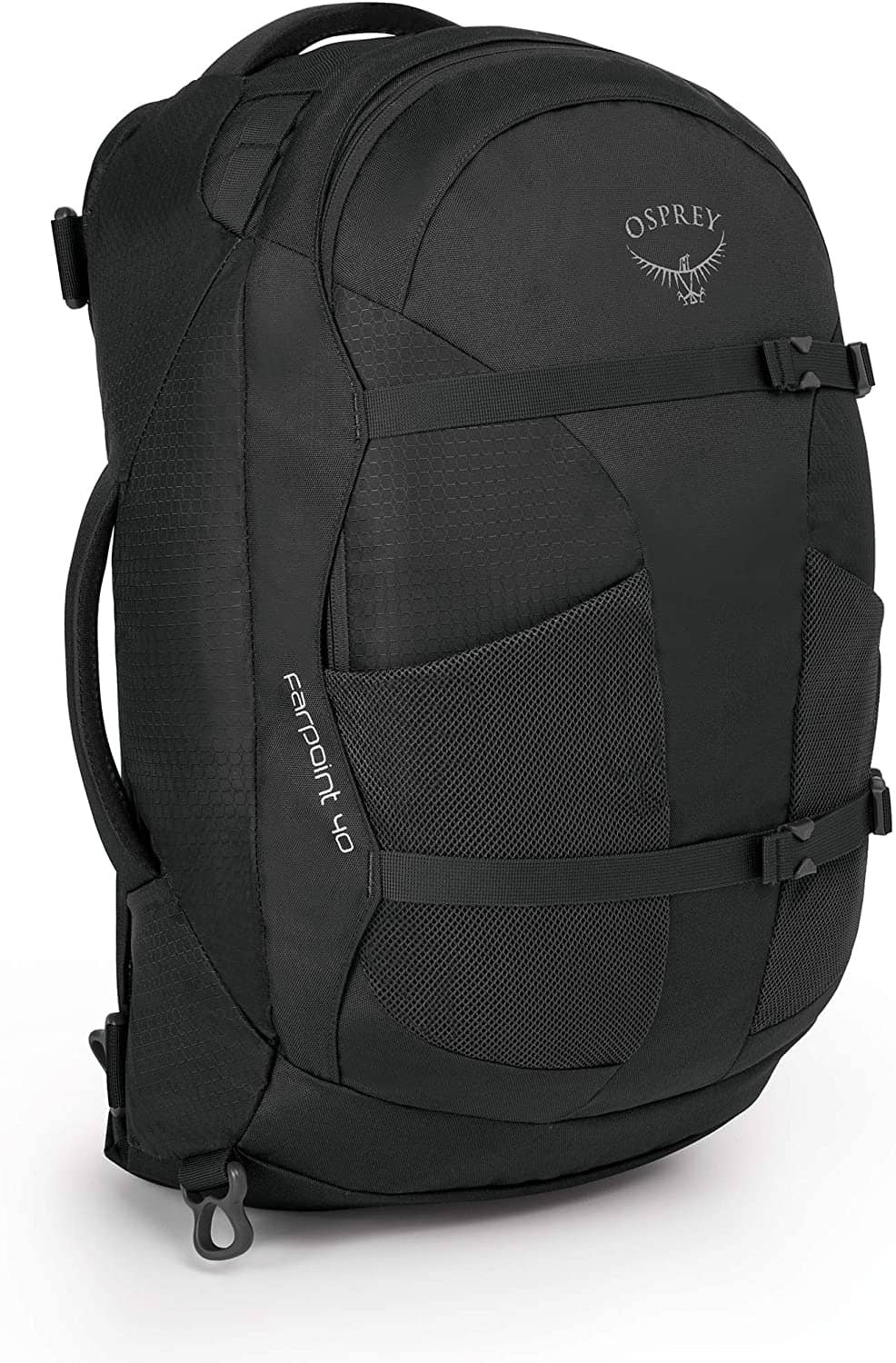 Price: $ 94.94 – $ 270.00
Osprey is our choice for hiking and adventurous traveling and has been one of the first choices for several travelers, and for good reasons. You can take things in and out of the bag without having to take it off. It meets the carry-on guidelines set by the majority of the airlines, which saves you some baggage money. There is a laptop sleeve, which is a great addition for nomad workers and the panels are zippered together for extra protection. 
Pros: 
Scratch-free pocket for sensitive stuff like sunglasses or devices. 

Double mesh pockets. 

Great backpack for traveling for business and recreational needs. 
Cons:
Uncomfortable hip belt. 

Small straps for a tall person.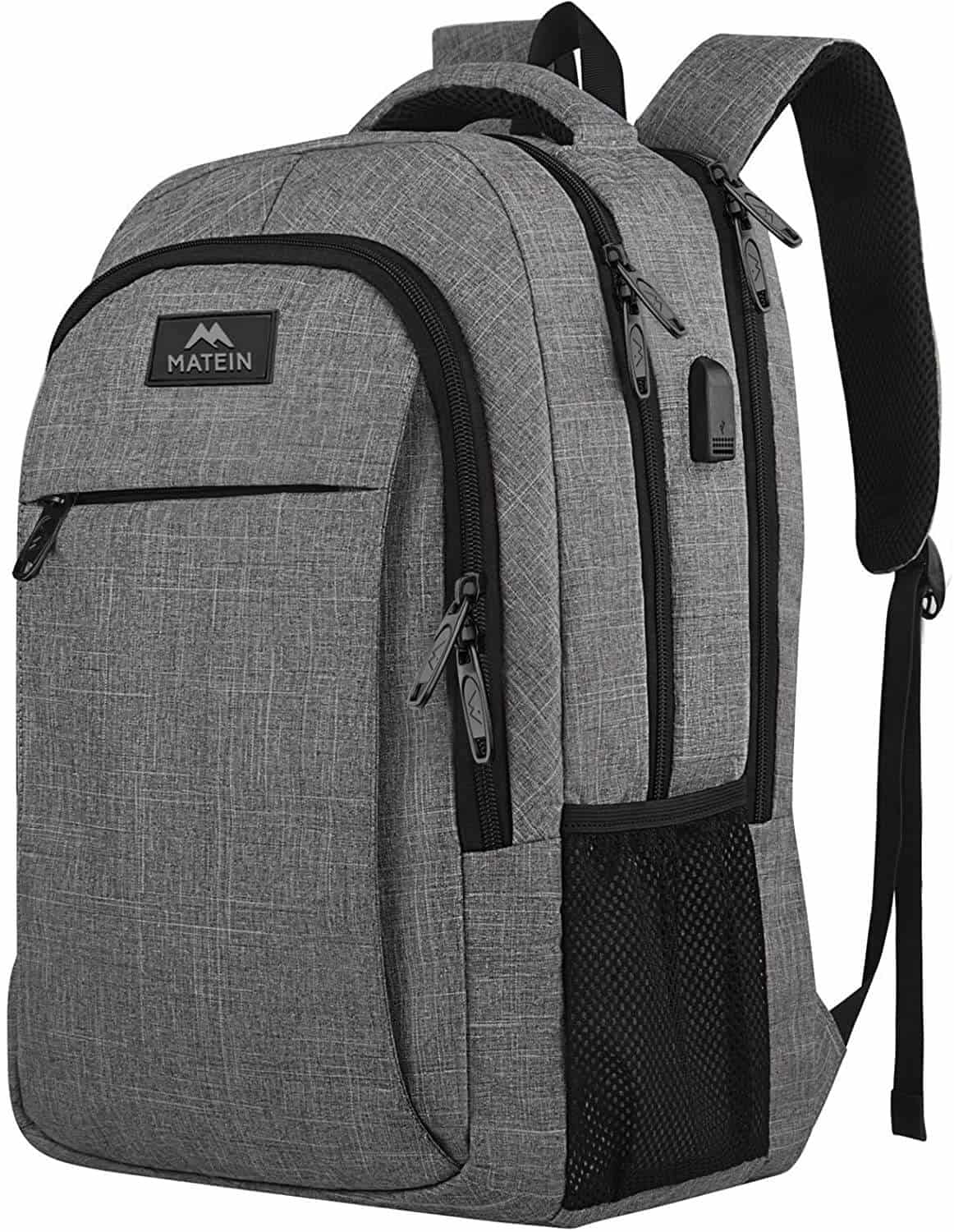 Price: $ 39.99
This one's special for business travelers who frequently move in and out of the country or state. This is one of those backpacks for traveling that wear many hats as it can fit in your laptop and accessories along with clothes and other stuff. The stuff is water-resistant, and it comes with a built-in USB charger docket with the power bank kept inside. If you are not carrying the laptop, there is enough space to fit in a two-day cloth change for a business trip. 
Pros:
It folds into a smaller bag

Looks professional and helps organize stuff

Lightweight and water-resistant
Cons:
No cushion beneath the laptop sleeve. 

Zippers lose easily, sometimes themselves.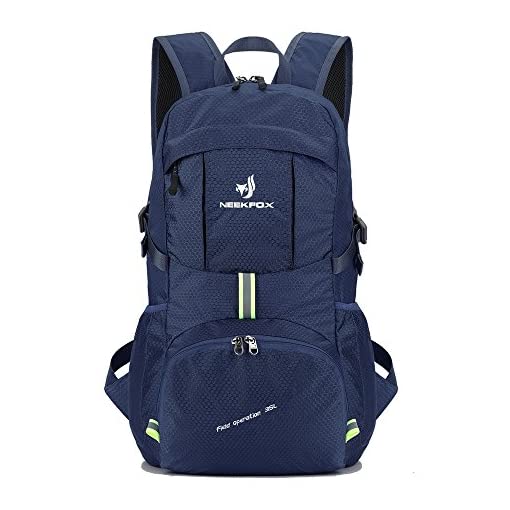 Price: $ 22.99
Another one of the most durable backpacks for traveling, the NEEKFOX is built with thickened nylon fabric. This means that it can hold a more than average heavier load of things you can carry on a hiking trip. The tear-resistant stuff makes this backpack even more secure and effective for camping trips. 
Pros:
Adjustable and breathable straps can fit anybody. 

A hiking backpack with a laptop sleeve is a plus. 

The water-resistant surface keeps everything dry. 
Cons:
Zippers may lose out. 

The inner lining is not reinforced.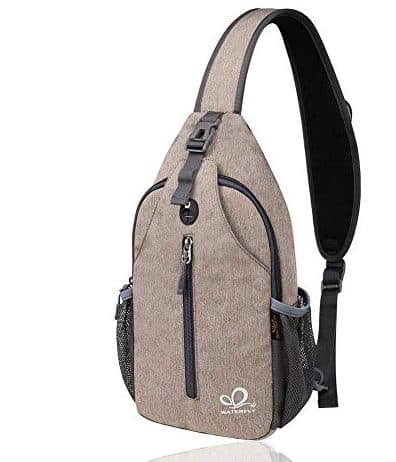 Price: $ 18.99
This backpack is a good companion for traveling as it will pack the small and essential stuff you will need during exploring a place. There is a dedicated iPad or tablet storage in the front, and you can also store your power bank, phone, passport, etc., inside. As there is a single strap, wearing the bag and taking it off is super easy. Buying this bag means you will get a product with breathable mesh, which means no sweating. 
Pros:
Can store a lot of stuff if kept organized. 

Big phone pocket and easily accessible. 

Two water bottle mesh holders on each side. 
Cons:
Slippery strap. 

More suited for kids than adults.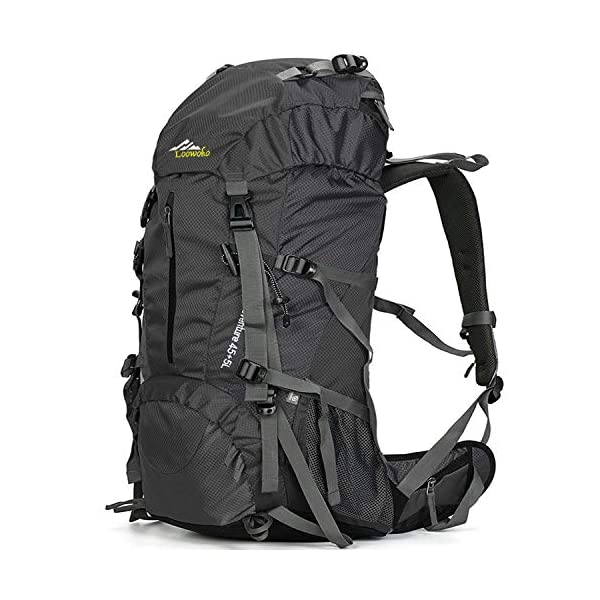 Price: $ 49.99
This is one of those backpacks for traveling that you'll need for camping and hiking. Eight adjustable straps and to tie up all kinds of camping stuff and mesh side pockets to store the bottles, this is an ideal travel backpack you will need. Plus, the storage capacity is 50 L, which basically means that it can pack all your stuff for a 5 to 7 days camping trip. 
Pros:
Holds more stuff than the standard 50 L backpacks. 

Plenty of pockets. 

Sturdy build and ability to handle the heavy stuff. 
Cons:
Shoe compartment is small. 

Bottom straps are uncomfortable.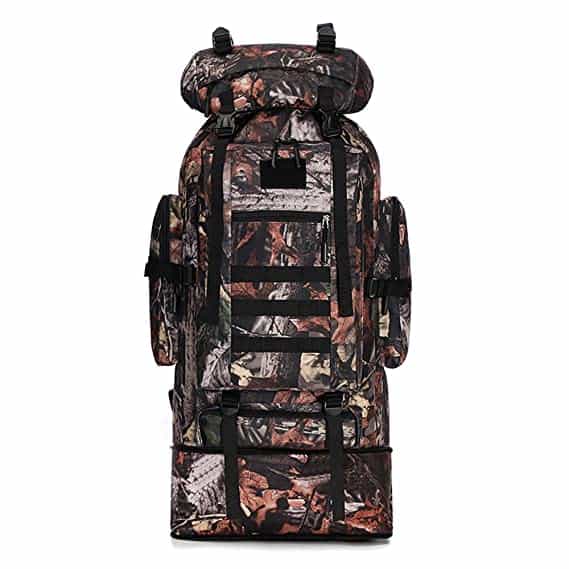 Price: $ 42.99
This roomy partner will become your go-to backpack for traveling. With over 70 liters of capacity and extra elastic drawings to expand the storage pack, you can fit much more than your clothes in this backpack. You can easily fit in a sleeping bag, mat, hammock, shoes, and water bottles. The Molle packaging system gives you extra attachments to fix hiking gear on the backpack. 
Pros:
Lightweight backpack. 

Taller built helps with proper balancing. 

Compact design with a large room for storage. 
Cons:
Loosely attached straps can rip off from the seam. 

Inefficient zippers.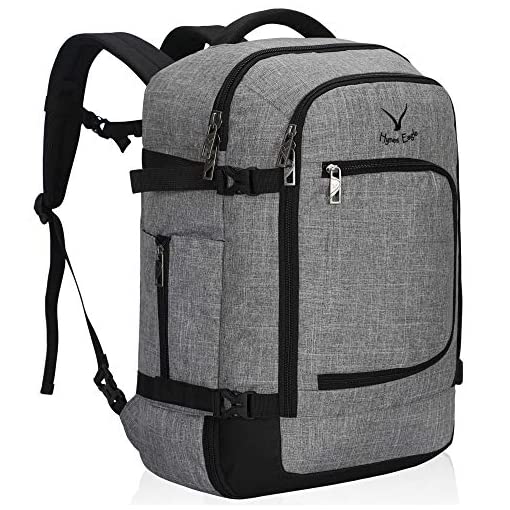 Price: $ 49.99 – $ 62.99
Here we have flight-approved 40 liters travel backpacks that you can carry across the globe hassle-free. This backpack for traveling may look small, but it can fit in a lot of stuff and is added with an adjustable sternum strap plus a waist strap for added stability. You can either use it as a duffel bag or a backpack making it a dual-mode model. 
Pros:
Different compartments to keep things organized. 

Sternum and waist strap provides extra stability. 

Fits in the overhead compartment or under the seat comfortably. 
Cons:
Bag material has received complaints.

Weakly joined shoulder straps.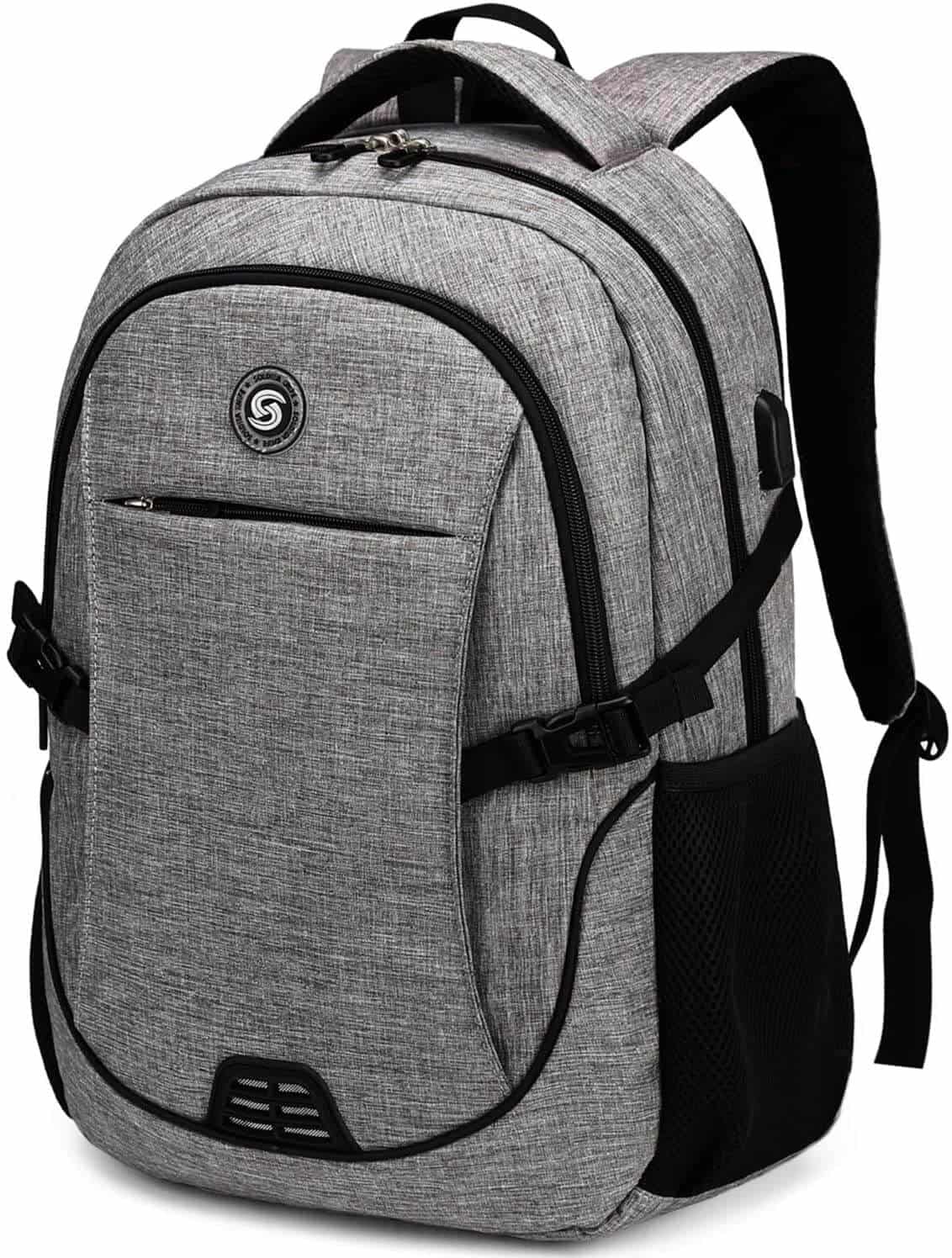 Price: $ 28.99
With plenty of storage space, this backpack is built to secure all your items inside and does not leave any room for others to steal anything. While traveling, you can easily fit in your laptop, phone, tablet, and other necessary items. The USB port makes it easier to charge your devices externally and breathable back support plus shoulder straps keep the sweat away. 
Pros:
Padded pockets to secure laptop and tablets. 

Great for school, traveling, and offices. 

Small size is good for people with back injuries. 
Cons:
Water-proofing is not adequate. 

Loosely attached zippers.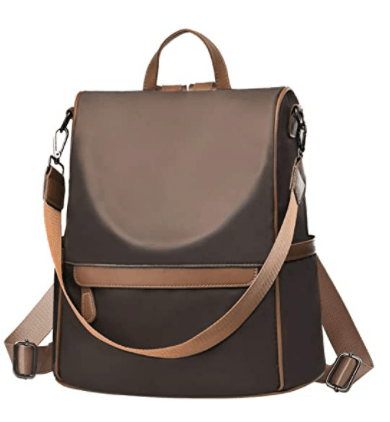 Price: $ 20.99 – $ 32.99 
A must-have backpack for trendy women who like to travel in style while ensuring the complete safety of their belongings. It has an anti-theft zipper pocket and can fit a 10" laptop or a tablet, and everything is protected with a water-resistant outer cover. For its size, the bag can store a lot of important things and not lose its appeal. 
Pros:
Removable straps can turn into a backpack or a side bag. 

Multiple pockets to arrange your stuff easily. 

Several color options. 
Cons:
The strap quality does not match the bag's appeal. 

Bad smell.
Conclusion
There you have it, now finding a perfect backpack for traveling is not challenging at all. Above, you have ten recommendations for the best traveling backpacks suited for different purposes. 
You can choose the bag of your liking based on your needs and requirements. We have built this list based on qualities like durability, usability, storage, and comfort. These are the four main aspects you need to look for in a backpack. 
Go through the list and grab your favorite bag for your next trip.