Home » Destination Guides » 8 Tips For A Complete Travel Trip To Mongolia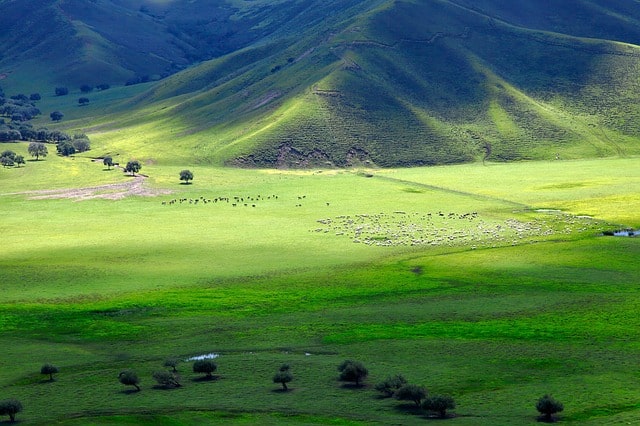 When you think of hill stations, the image that pops up is of crowded roads, sanitized experiences, and tourist traps. But what if you could get away from this manicured reality and be transported to a land untouched? Mongolia is just the place that fits the bill. Largely rugged and mountainous, Mongolia preserves its pristine landscape. The tribal culture that developed centuries ago with the first settlers still breathes strong among the people here.
This slice of antiquity comes with a side of modernity as some of Mongolia's cities, like its capital Ulaanbaatar, have wholeheartedly embraced modern culture and technology. The only way to believe this peculiar blend of traditions is to see and experience it for yourself. And we are here to help. Here is your quintessential guide to everything you must know when you travel to Mongolia.
1. When To Visit
Mongolia is a predominantly cold country with harsh winters (temperature can go as low as -45 degrees!). So the best time to travel comfortably and experience the country is in the warmer months from May to September. Another advantage of going then is that rainfall makes the otherwise rugged barren steppes, lush with greenery.
In July, you can catch Mongolia's world-famous Nadaam festival.
If you wish to take a tour of the Gobi Desert, June to September is ideal
In October, you can experience the tribal glory of Mongolia at the Golden Eagle Festival
If you are feeling more adventurous and willing to experience the Mongolian winter, February is your time to go. The warmest temperature lingers at -10 degrees that can dip as low as -24 degrees Celsius. But if you are well prepared, it can be an unparalleled experience. Stock up your warm clothing from local stores in Ulaanbaatar. The prices around this time are low, and most famous tourist attractions are rarely visited, even by locals. So if you can bear the frigid winters, then travelling in Mongolia in winters can help you save money, have a unique tourist-less experience, and come back with stunning photos.
2. Getting In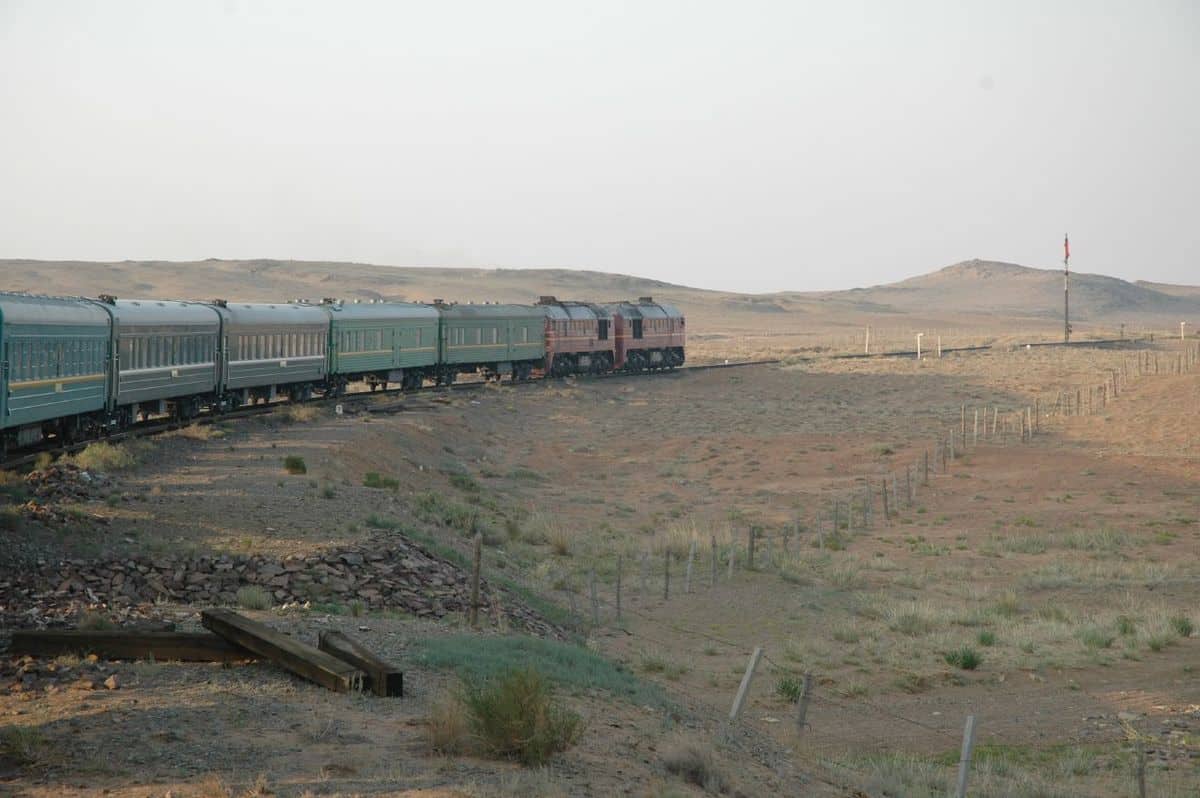 There are two ways to reach Mongolia:
By Air
Chinggis Khaan International Airport (ULN) in Ulaanbaatar is the major airport here. Direct flights are not available from every country. So you can board one to Ulaanbaatar from these locations:
Seoul, Korea (Korean Air)
Beijing, China (Air China)
Istanbul, Turkey (Turkish Airlines)
Moscow, Russia (Aeroflot)
By Rail
Trans-Siberian Railway that runs from Russia to China goes through Mongolia. The Trans-Mongolian stretch of this route will take you to your destination. It is one of the best ways to travel as you get to immerse in the dreamy landscape of the steppes from the comfort of your coach. You can board the train from these points every week:
Moscow, Russia (5 days to reach)-on Tuesdays
Irkutsk, Russia (24 hours)
Beijing, China (28 hours)-on Wednesdays
Once you book your tickets, you need to get your visa in place. A tourist visa allows you to travel and stay in the region for 30 days. If you wish to stay longer, a business visa is an option, but it will be more expensive. There are 15 countries whose citizens can travel to Mongolia visa-free. So check your country-specific guidelines to figure out your visa plan. Apply at least a month in advance to avoid last-minute panic.
There will be customs check on border crossings, whether you are travelling on a train or plane. Since these crossings are often points of criminal activity, customs officers tend to be super-vigilant. So do not hesitate to answer them and make sure to not carry anything that may get you into trouble. Border formalities can differ from country to country, so check with your embassy to ensure the guidelines you should follow.
3. Transport Made Easy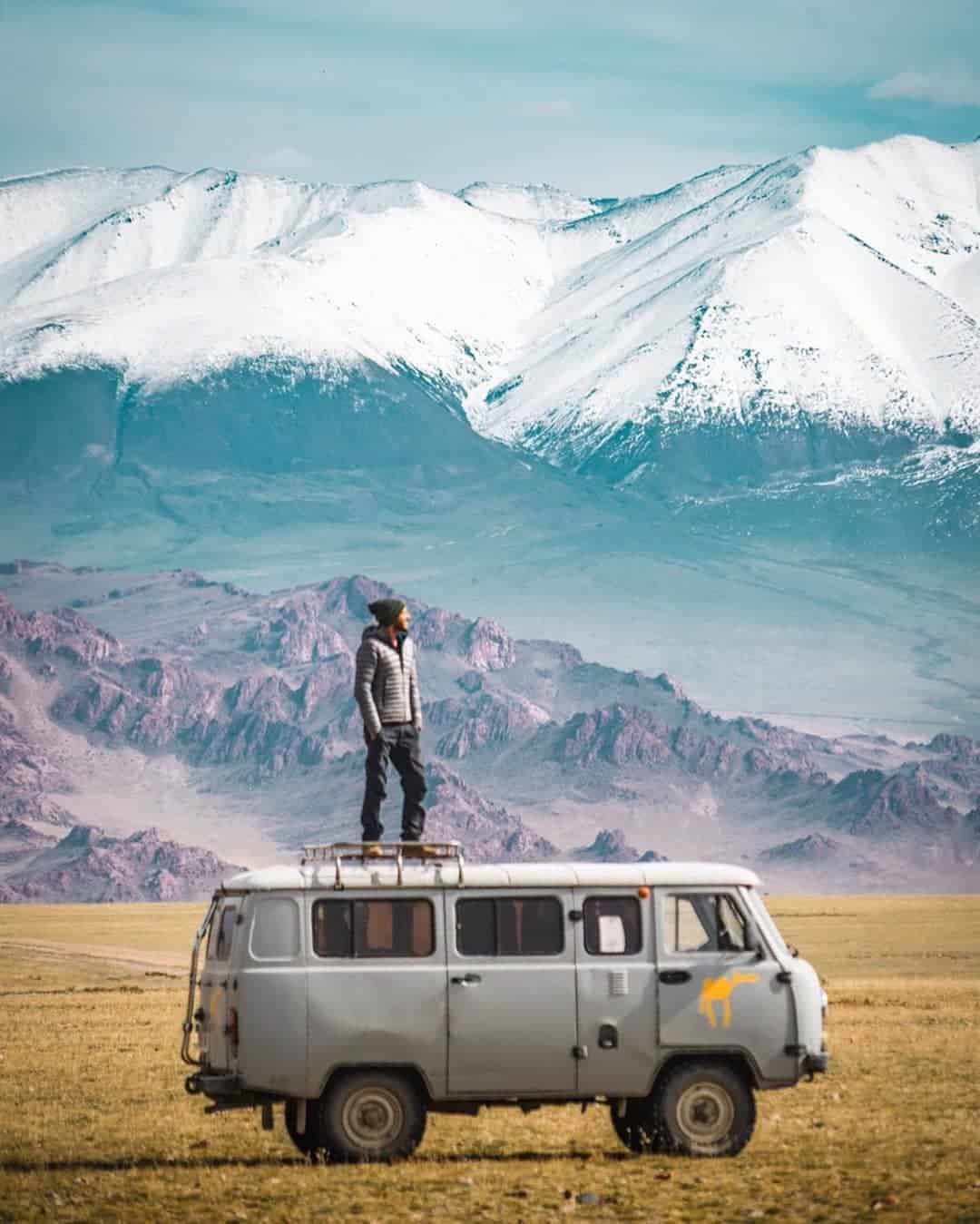 Mongolia is blessed with breathtaking landscapes but experiencing them on the move can be tough. Most 'roads' in Mongolia, outside of the major cities, are basically mountain tracks paved along the natural path. So they are rough, uneven, and can make for an unpleasant ride for the unaccustomed. Plus, transport here will be take up a larger chunk of your budget. But here are some ways to make travel easier for you.
Road Transport
Since the terrain may be unfamiliar for most, it is better to hire the services of a local driver than getting a rental by yourself. It will also be a cheaper option. Here are some trustworthy options:
If you do choose to drive yourself, you will need an International Driving Permit (you can get one here). It can also be used as valid identity proof by international tourists. You can look into rentals at Drive Mongolia.
On the open road, you will rarely find car repair or health services. So it is highly advisable to keep a fully-stocked first-aid kit and basic car repair equipment handy. Check with your driver for these if you hire one.
In the cities, traffic moves on the right side of the road.
Train Transport
One of the most memorable experiences you will have in Mongolia is to see the landscape on board the Trans-Mongolian Railways. It travels from Moscow (Russia) to Beijing (China) while passing through the pristine meadows and cloud-covered mountains, overlooking the lush valleys of Mongolia.
Navigation
Mongolia is rapidly adopting modernisation and an example of it is the digital address system that operates here. You can access here or through an app to navigate easily across the many winding roads of Mongolia.
4. Live Like A Local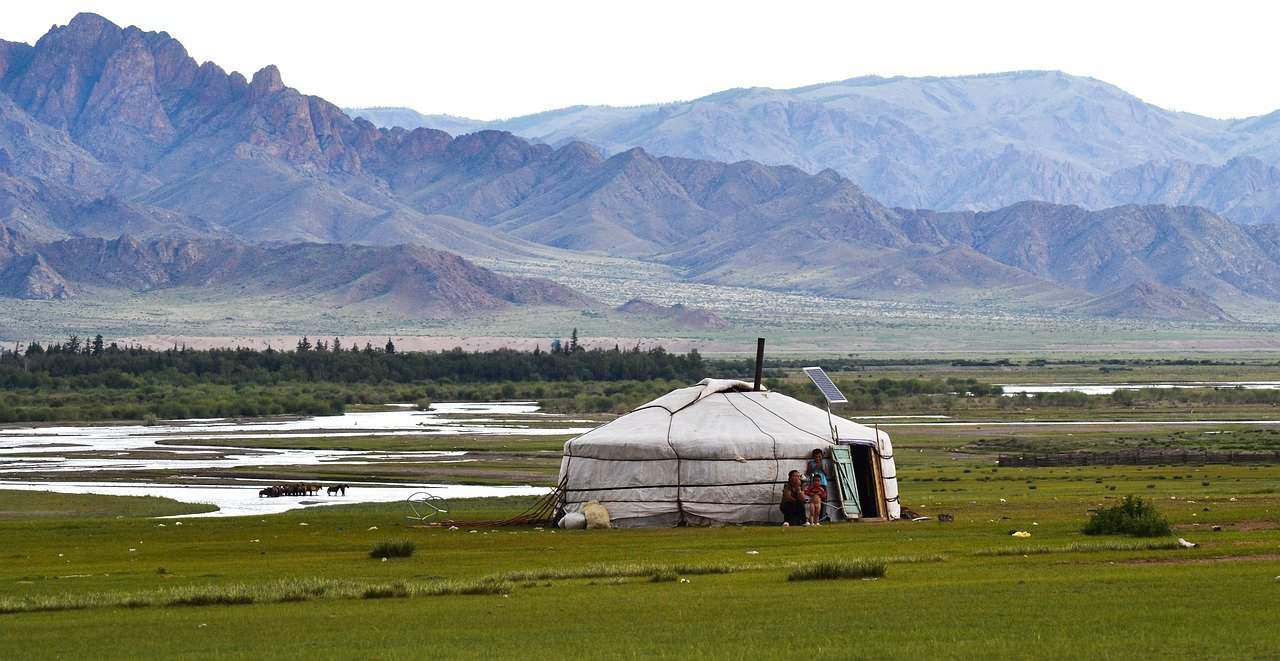 The real charm of Mongolia lies in its expansive countryside. So even if you check into a hotel in Ulaanbaatar when you land, make arrangements to live in a ger or nomadic settlement thereafter. It is only while staying with locals that you will experience the real sight, taste, and well, smell of Mongolia. To do this, you have two options
Ger Buudals 
These are homestays where you are lodged in a ger next to a family's. The amenities are very basic, so lack of a western-style toilet or overhead shower should not be surprising. A standard ger stay will cost you USD 3-5 per night, while meals cost between USD 1-2. Despite the humble surroundings, this will be a rewarding experience as this is the closest one can get to the true Mongolian way of life.
Ger Camps
If amenities like toilets, hot water, and bouncy beds are non-negotiable for you, then you can also stay in tourist gers. This setup is ideal for those travelling in groups, as you can a book an entire camp. But even if you have a smaller group or are travelling solo, booking well in advance will get you a spot. These gers will cost substantially more than the private ones (USD 40-50 per night, including meals). Despite more facilities, it will be advisable for you to carry your own toiletries.
You can start your search for a comfortable ger here
5. Safety First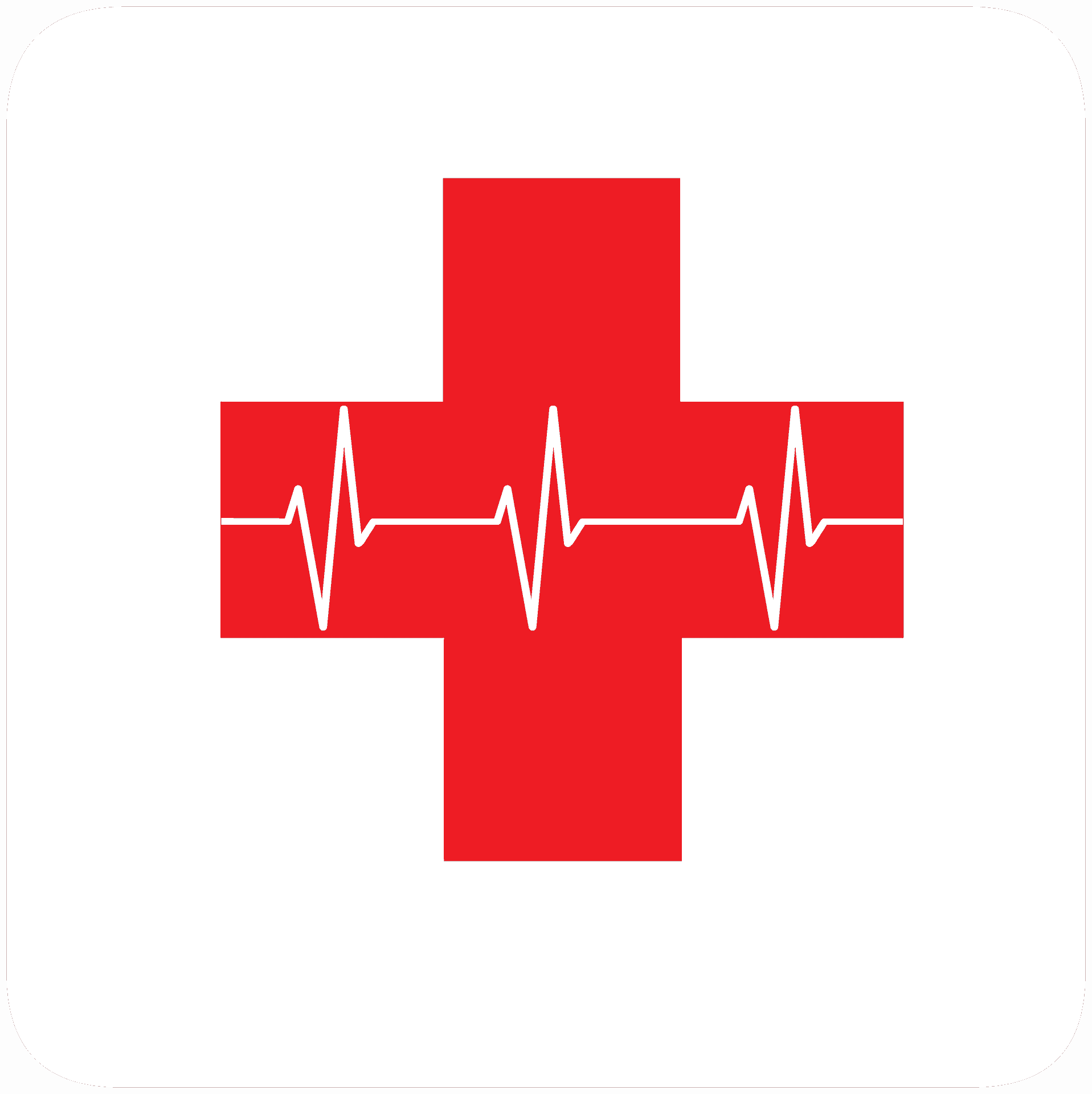 Travel Safety
Riding in a four-wheel-drive on rugged, undulating terrain can trigger motion sickness. So keep medication handy and take it at least an hour before you get on the road.
While on the train, be vigilant of your belongings. Even though the crime-rate in Mongolia is low, pickpocketing on trains is a common-place.
If you are looking for comfortable travel on the train, spend a few extra bucks to opt for a soft seat class.
Dress for the Environment
The Mongolian Steppe is a mostly bare landscape; nothing to break the strong winds. So carry a hat or scarf to cover your head and face from the strong winds.
No shade from trees means that you are constantly exposed to strong sun. So sun protection is essential. Carry sunscreen with SPF above 30 with wide spectrum protection. Also keep a lip balm, preferably with SPF, to prevent your lips from getting chapped.
Layer your clothing to suit the weather- loose, cotton fits for summer days when temperatures can reach 30 degrees, and fleeces and down jackets for the harsh winters. Also carry scarves, gloves, and caps.
Invest in heavy-duty boots to withstand the terrain. The last thing you want is your adventure to be bogged down by bad footwear.
Windcheaters and waterproof materials will be a good investment.
Health
People with respiratory issues can find Ulaanbaatar's air overwhelming. Carrying a filtering mask while in the city can be helpful.
The western medicines that are commonplace back home may not be so easily found here. Most medication is imported from Russia and China, so reading labels may also be a tough job. The best advice is to carry with you any medication that you will need, like painkillers, medicine for motion sickness, antiseptics, analgesics, and any prescription medication.
Carry insect and wear full-sleeved and legged clothes as far as possible to avoid tick bites.
Crime
Mongolia is predominantly safe and peaceful. So travelling for women and with families will not be a problem. But it is always wise to be vigilant and maintain a level of alertness to avoid petty crimes like pickpocketing.
Always negotiate the fare before boarding a taxi to avoid getting trapped into a taxi-scam, where you end up paying a lot more than you hoped for. To be safe, look for branded taxis with fare meters.
If you are surrounded by a group of kids or teenagers asking for money, don't panic. Keep your money away from easy reach and just walk through them keeping your head down.
A common scam in Mongolia occurs at border crossings where cons dressed as customs officials try to dupe you for money. Read all border requirements in advance to avoid getting trapped.
6. Currency Exchange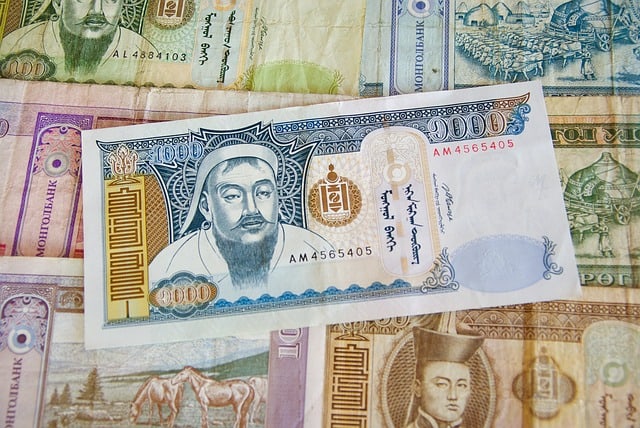 The local currency in Mongolia is called the Mongolian Tughrik. As per the current rate of exchange, USD 1 is equal MNT 2856. You can check the exchange rate for your home currency here. While this difference may seem like a lot, Mongolia is not an inexpensive place to travel. Hotels in Ulaanbaatar cost nearly as much as they do in a European country. The low availability of resources drives up costs significantly. So it is advisable to plan your budget.
It is recommended to withdraw cash in the capital while you can, as doing so in the countryside or using plastic money there will not be easy.
7. Accessibility

Accessibility infrastructure is not ideal in Mongolia. Ulaanbaatar does have textured footpaths to assist the visually-impaired. But public transport is not as easily accessible to travel for disabled people. Plus, public spaces, including transport and lifts, are not designed to accommodate a standard-sized wheelchair. Service animals are barred from most public buildings.
Your best bet to have a comfortable journey is to look for agencies in your country or in Mongolia that provide specialised packages (Eternal Landscapes is one such service). Another option is to privately book your driver and guide and explain your limitations to them. Locals there will be able to guide you on how to get the best experience out of your Mongolia trip.
8. Travelling With Family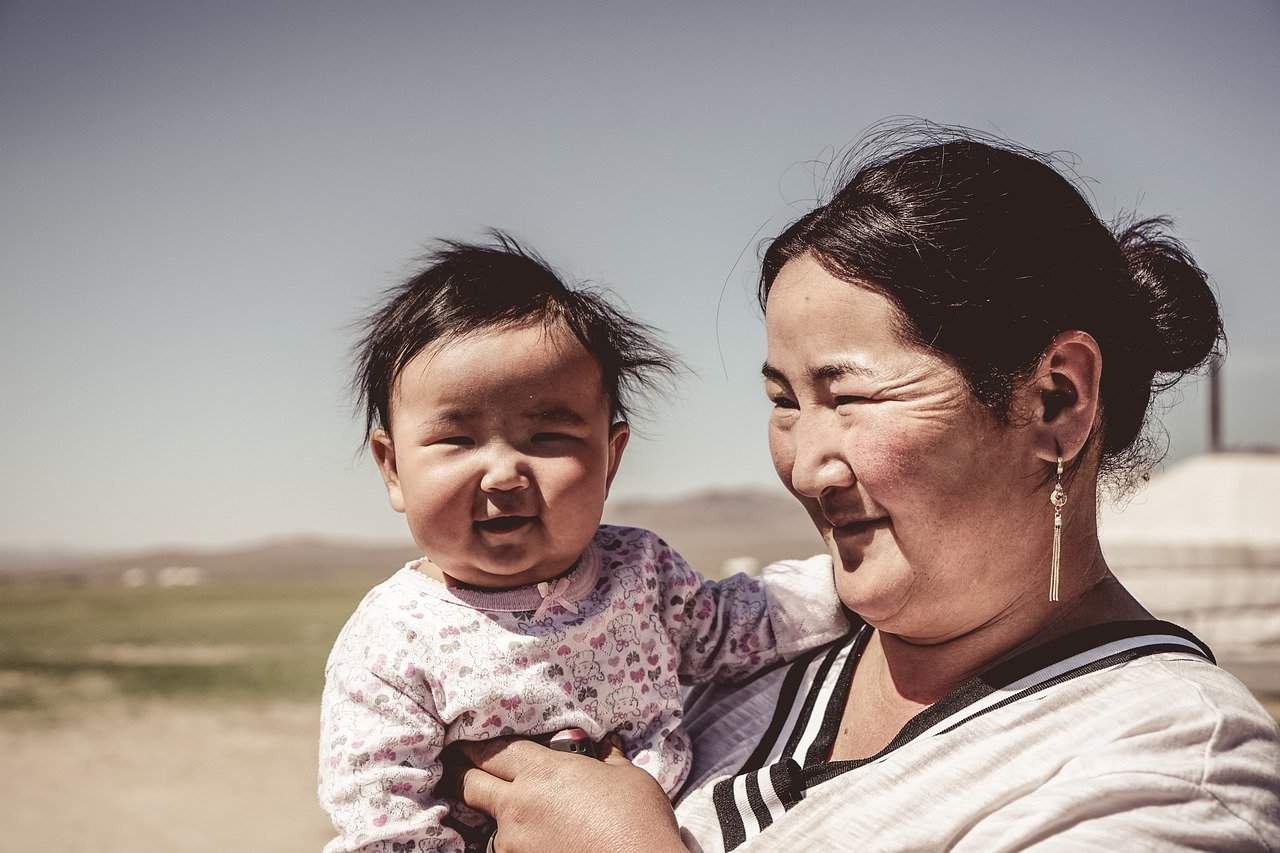 Given its rugged terrain and mostly rural landscape, Mongolia will not make for the cushiest or luxurious family holiday. But it can definitely prove to be the most adventurous if planned right.
Pre-book accommodation, travelling, currency, etc. so that you are not left stranded at any point.
Arrange a ger stay with a local family if you have children. Interacting with families and kids from a different culture will be a great learning experience for them.
Mongolia's weakest point is its food as it is mostly high-fat subsistence food that is hardy and not big on flavour. So if you have children with fussy tastebuds, do pack their favourite snacks.
Read more about fun things to do on a family trip to Mongolia at The Best Mongolia Itinerary!