Many amongst us travelers prefer breezy beaches over mountains or cities. Pristine, uncrowded, and expansive beaches sound like the ideal vacation idea. But with the growing tourist population, finding all three essentials in the same destination is not easy. This is why the Philippines features high on beach lovers' wish list. It has managed to preserve its unparalleled natural beauty and vibrant indigenous culture, despite healthy tourist inflow.
So it is understandable if you are already excited by the idea and on your way to book tickets. But it is important to remember that the key to a good vacation is good planning. Here are some essentials that you will need to have your dream vacation in the Philippines.
1. Getting Around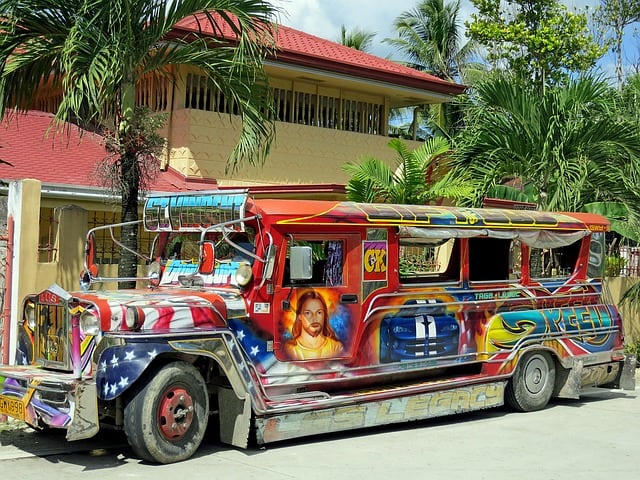 While you may enter the country dreaming of lounging on stunning beaches, you will have to go through a reality check before you get there. The urban spaces in the Philippines do not have the most disciplined traffic. Options for economical public transport are also not as attractive as in the West. However, they will surely make for a good adventure. Here are some options for you to get around once you reach:
1a. Car Rental
For the uninitiated driver, traffic here can turn out to be a nightmare. The roads are crowded with vehicles and pedestrians and the traffic is almost always heavy. Plus, there are confusing rules regarding restrictions on certain vehicles on certain days, especially in Manila. It is also not advisable to go off paved roads and known routes, especially at night.
With this fair warning in mind, if renting a car seems like the option that will give you the most freedom to travel, make sure to inquire about these concerns from your car rental agency. A small hatchback should cost you about USD 28 for a day.
One of the essentials for any new driver here is a trustworthy guide. To make navigating routes easier, download Sakay. It's available on all major app stores and is ideal for going around Manila.
1b. Jeepney
These WWII souvenirs have become quintessential to the Philippines tourist experience. So it's no surprise if you reach here, thrilled to take one for a ride. But before you board a jeepney, keep the following in mind:
These colorful vehicles are probably the cheapest way of getting around cities and they are more easily available than other transport options
They travel jam-packed, so beware of your surroundings and belongings
If you need to travel shorter routes, sit near the open rear and shout 'para' when you need to get off
Keep small currency bills to make payment quick and easy
Wherever you have the option, opt for jeepneys over regular buses. The latter tend to be less comfortable (yes, that's possible) and do not follow a strict schedule.
1c. Trike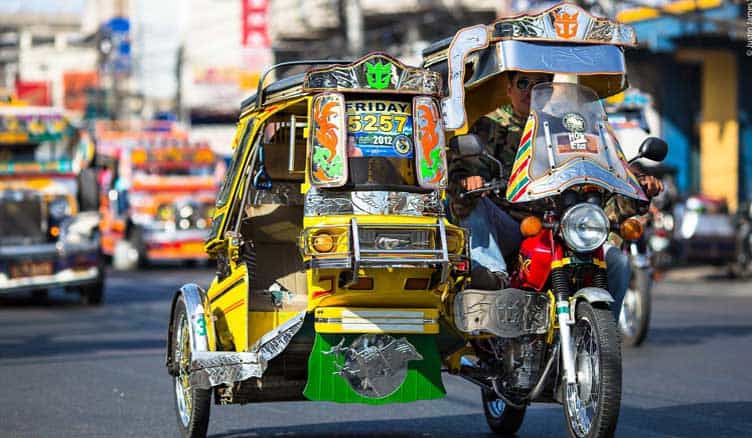 Another unique Filipino invention is this motorcycle with a side-car that you can easily flag down in markets. Zipping through the crowded streets on one of these is quite the adventure but make sure to sit tight. Fares range between less than a dollar to USD 5 for a trip depending on the distance. Here is everything you need to know about hailing a trike or tricycle for traveling within the country.
1d. TAXIS
Major global cab companies like Uber do not have a presence in the Philippines yet. So your best bet of hailing a safe and secure taxi is to find one on Grab. Apart from the usual vehicles, you can also avail of bike rides to easily navigate through dense cityscapes.
If you hail a local taxi, remind the driver to turn on the meter and insist to pay only according to it. Do not hop into random cars posing as taxis. Legit taxis in the Philippines are all white in color with yellow number plates.
The flag-down fare is usually less than USD 1, so beware if a driver tries to charge you much higher. Additional fare is added per kilometer.
1e. Ferries
The Philippines is an archipelago and you will need to hop on a ferry to travel between islands. Hop-on/hop-off ferries called 'ro-ro's are the most popular and secure ones. They ply on pre-determined routes and have definite stops. You can find reliable options here.
If you need to go elsewhere from there, you can hire smaller ferry boats or hovercrafts for shorter distances. The prices for these are not fixed and the service-providers are open to bargaining.
2. Customs and Currency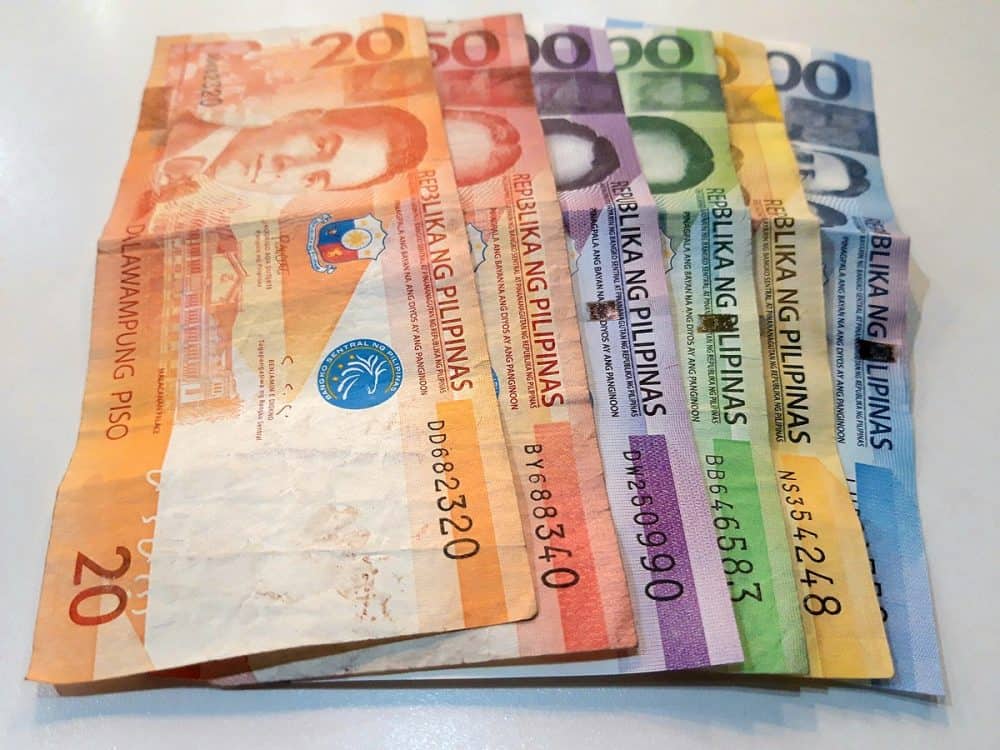 The Philippines allows visitors from several countries to enter visa-free and stay for up to 21 days for tourism or business.
The customs department here is more liberal than most and allows visitors to carry duty-free cigarettes (up to 2 cartons) and alcohol (up to 1 liter). Make sure you do not exceed that limit. Narcotics and drugs, however, are not allowed.
If you need to carry any other medicines or certain amounts of cash, you can check out regulations regarding it here.
Currency
The official currency bills are called Peso, while the coins are Centavo. There are several reliable outlets in cities, like hotels, department stores, banks, and authorized shops. Find out about them from reliable sources like your travel agent or hotel travel desk.
You may be lured into an unauthorized money-exchange outlet on the promise of a better deal, but you can end up getting cheated. Not only that, but it is also illegal to exchange money at places like these. The law enforcement on this is pretty strict, so it is best to steer clear of any too-good-to-be-true deals.
While hotels and big outlets in cities will accept plastic currency or digital payments, this will not be the case when in a smaller place or when you have to avail local services. So one of the essentials to carry when heading out is local cash, preferably in smaller bills.
3. Safety First
Among essentials for a good vacation, safety and awareness should feature on the top of every traveler's list. To be memorable for the right reasons, your trip should not just be fun, it must also be safe. So here are some pointers to keep in mind:
3a. Clothing
The Philippines is a tropical destination, so even at its best, the weather is hot and humid. Loose, cotton clothing are essentials in this case.
If you are traveling during the rainy season (June-October), always carry your rain-gear when you step out. Even if the sky looks clear, you don't want to be caught unprepared in case of surprise showers. The same rule applies if you are in mountainous areas.
Despite the transportation, you will be doing a lot of walking. So choose footwear that is comfortable, breathable, and sturdy. Trainers or flat sandals that hug the feet are your best bet.
Insect repellant and good sunscreen (preferably, SPF 50) are non-negotiable.
3b. Public Spaces
Traveling alone in isolated or unpopulated areas is not a good idea for travelers, no matter the gender. Unwary tourists are often targets of mugging and robbery in such situations. So it is best to stick to known routes.
Pickpocketing is common in crowded jeepneys and markets. So be extra careful of your belongings in these places.
If you are unfortunately caught in any such incident, it is best to give in then and complain to authorities later. Given the lax gun control and fairly high crime rate, it is not a chance worth taking.
If you are planning to consume alcohol, it is advisable to do so in private and with people you trust or in well-known establishments. Local taverns may not be the most suitable for tourists as bar brawls often break out and can get ugly. Drink spiking is also known to be common, so that is another reason to avoid public drinking.
Areas to avoid: Sulu archipelago, Marawi City (Mindanao) should be strictly avoided. In Manila, stay out of Ermita, Navotas, Tondo and Baclaran.
4. Local Know-How
English is widely spoken and easily understood in most major places here. But if you are looking to connect with locals, knowing basic Filippino will definitely enhance your local experience. Here are some essentials to learn before you reach the Philippines.



If you are invited to a local household

It is expected for you to dress appropriately. Nothing fancy, but shorts and slippers won't do either.
Greet everyone present, starting from the oldest. Shaking hands is completely acceptable, though you should read the room and your host's comfort level before going in for a hug.
Be ready to be asked personal questions. They are not unnecessarily invasive and used by Filipinos as part of their hospitality. Try to indulge them as far as you are comfortable.
5. Souvenir Shopping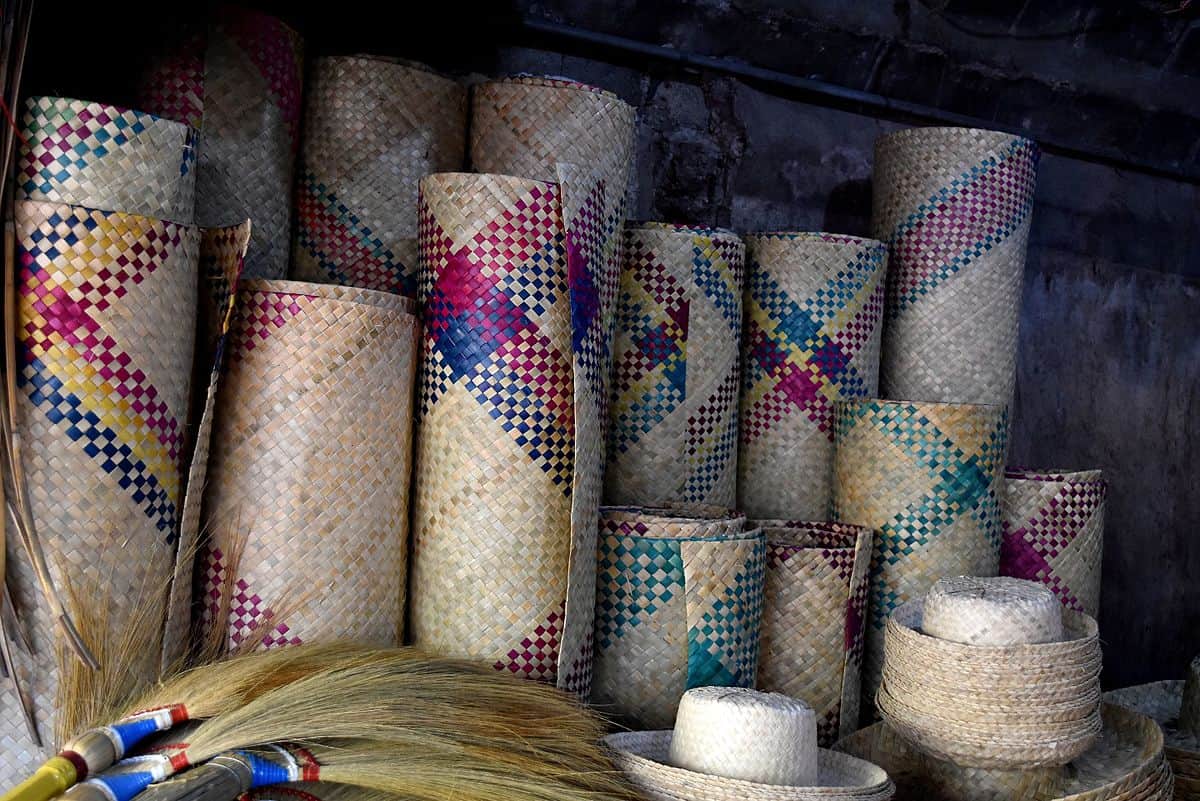 Popular memorabilia here mostly include articles made of local materials like bamboo, wood, and carabao horn. While you will find several household items made from these materials that will make lovely showpieces, one of the essentials to get is a banig. It is a hand-woven, colorful sleeping mat that can make for a subtle statement piece on a wall back home.
Several religions and cultures coexist in the Philippines and you can take back some unique religious artifacts from here. Bulul are rice deities carved in wood that are quintessential to the Philippines. They can make for auspicious gifts as they are believed to bring power and wealth.
You cannot leave the Philippines without packing your bags with some local fits! Malong (made from pineapple fiber, it can be used as a dress or a blanket), and garments made from Manila hemp, linen, and cotton are easily available in Manila, Cebu, and other cities.
6. Delectable Food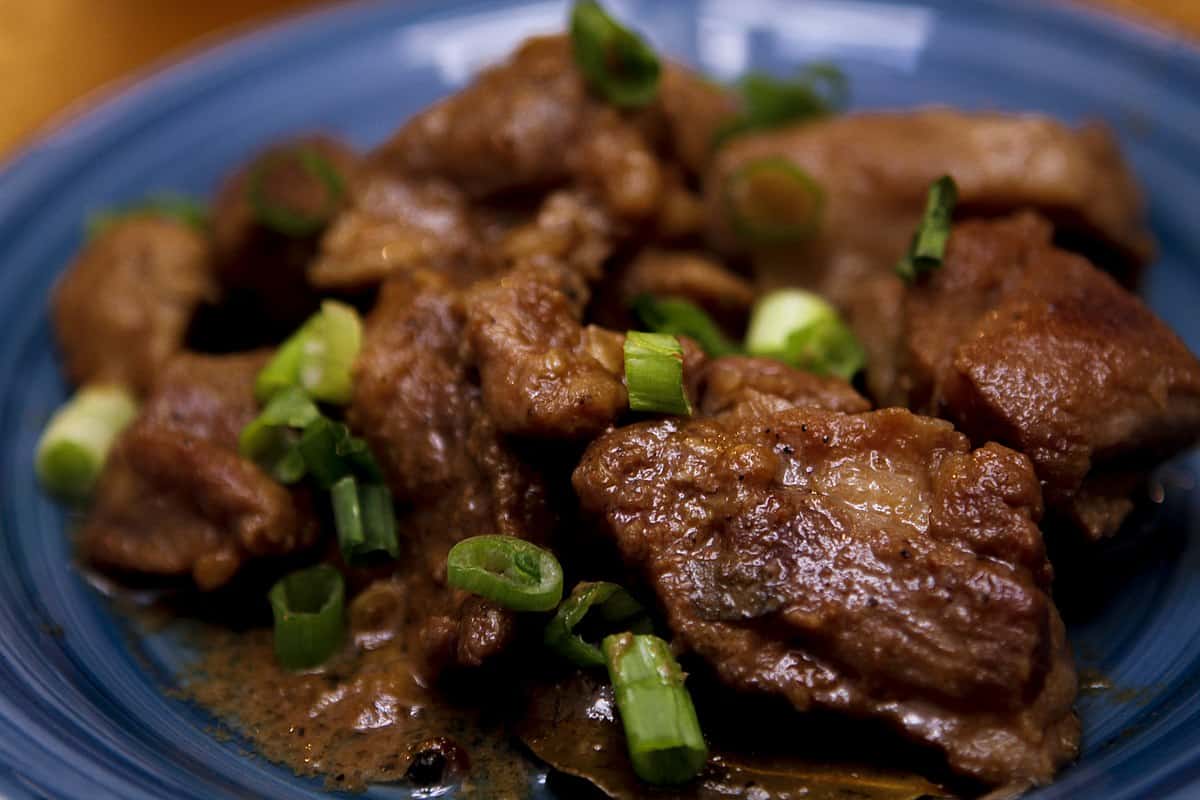 Being an island nation, animals make a central part of the cuisine here. The most well-known Filippino dishes, that are absolute essentials to try, are adobo and lechon. When you are here, do not forget to indulge in the fresh local seafood. Bangus and lapu-lapu are indigenous varieties of fish that are cooked in several ways in daily meals. You will find them on restaurant menus too.
Vegetarians may have fewer options as vegetables usually play a supporting role in meat dishes. But you can find hearty veggie dishes on restaurant menus, like pinakbet (a vegetable hot-pot), vegetable chop-suey, and vegetarian pancit (noodles).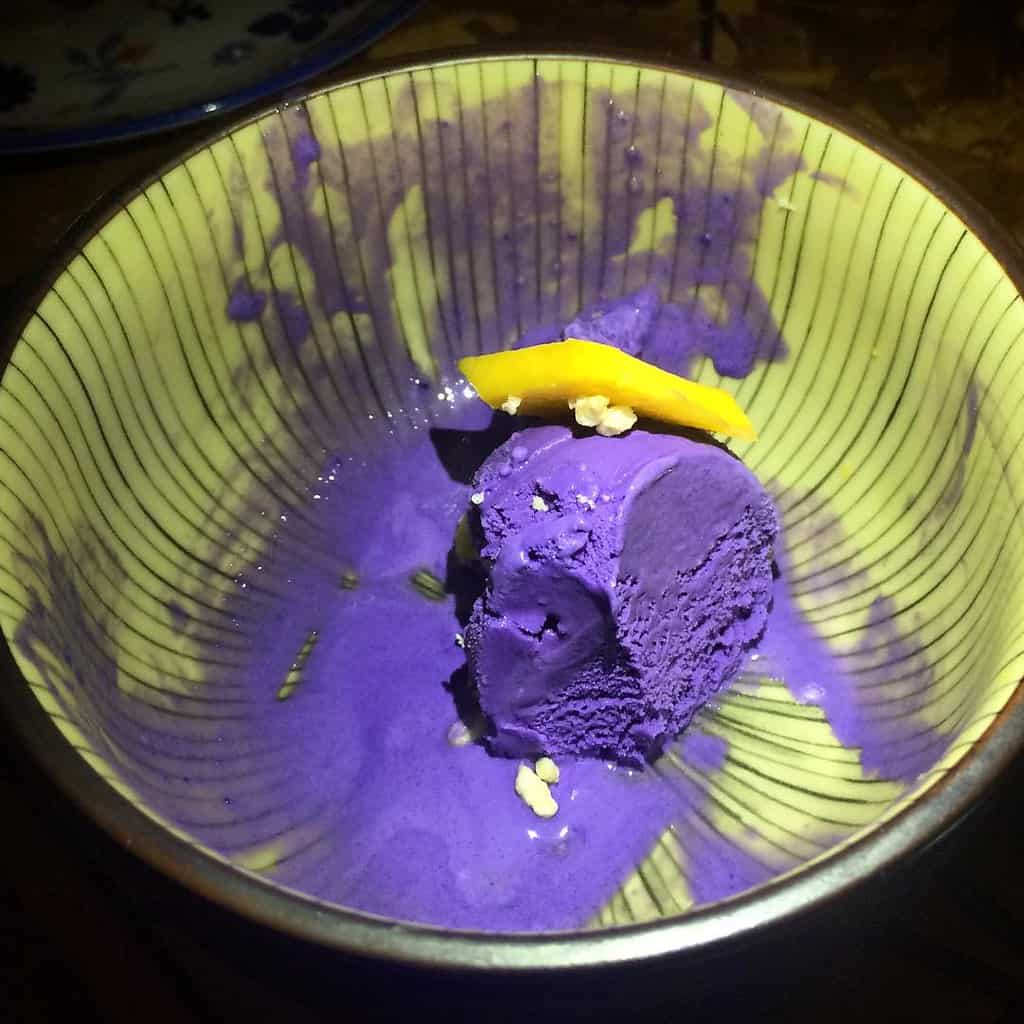 If you are staying at a hotel, wake up early and indulge in an authentic Filippino breakfast, offering several types of meats with rice, fresh fruit, and local bread, called pan de sal. When you step out for a full day of exploring, make sure to take an ice-cream break and try some of the unique flavors offered here, like jackfruit, avocado, and the quintessentially Filippino, purple yam.
Keep in mind…
Avoid drinking tap water. Stick to filtered or bottled water and carry your own whenever you step out.
San Miguel is the beer of choice here. So you can get a good quantity for relatively cheaper. It is always a good idea to get local varieties than spend more on foreign imports. If you are looking for something stronger, try the local rice wine, tapuy.
Tipping is acceptable and in fact, encouraged. Tipping up to 10% of your total bill is common. If a service charge is levied, then it's optional but still appreciated.
Don't shy away from trying all the unique and fresh tropical fruits you come across.
From high-end restaurants to street-food stalls, the Philippines offers good eatery options for every budget. You can find some cult favorites here.
Adventure junkie or snooze cruise- whatever be your travel style, the Philippines has something in store for everyone. Just keep these essentials in mind and you are sure to be smooth sailing all the way!
Looking for the perfect itinerary to get the most out of your Philippines vacation? Check out Best Places And Experiences in the Philippines.