Home » Destination Guides »
Lofty peaks of the Alps overlooking lush valleys and pristine lakes, adventurous ski trails and modern cities with old-world charm – Switzerland really is a tiny piece of heaven on earth. But a trip through this scenic wonder comes with a heavy price as Switzerland is the most expensive tourist destination in the world.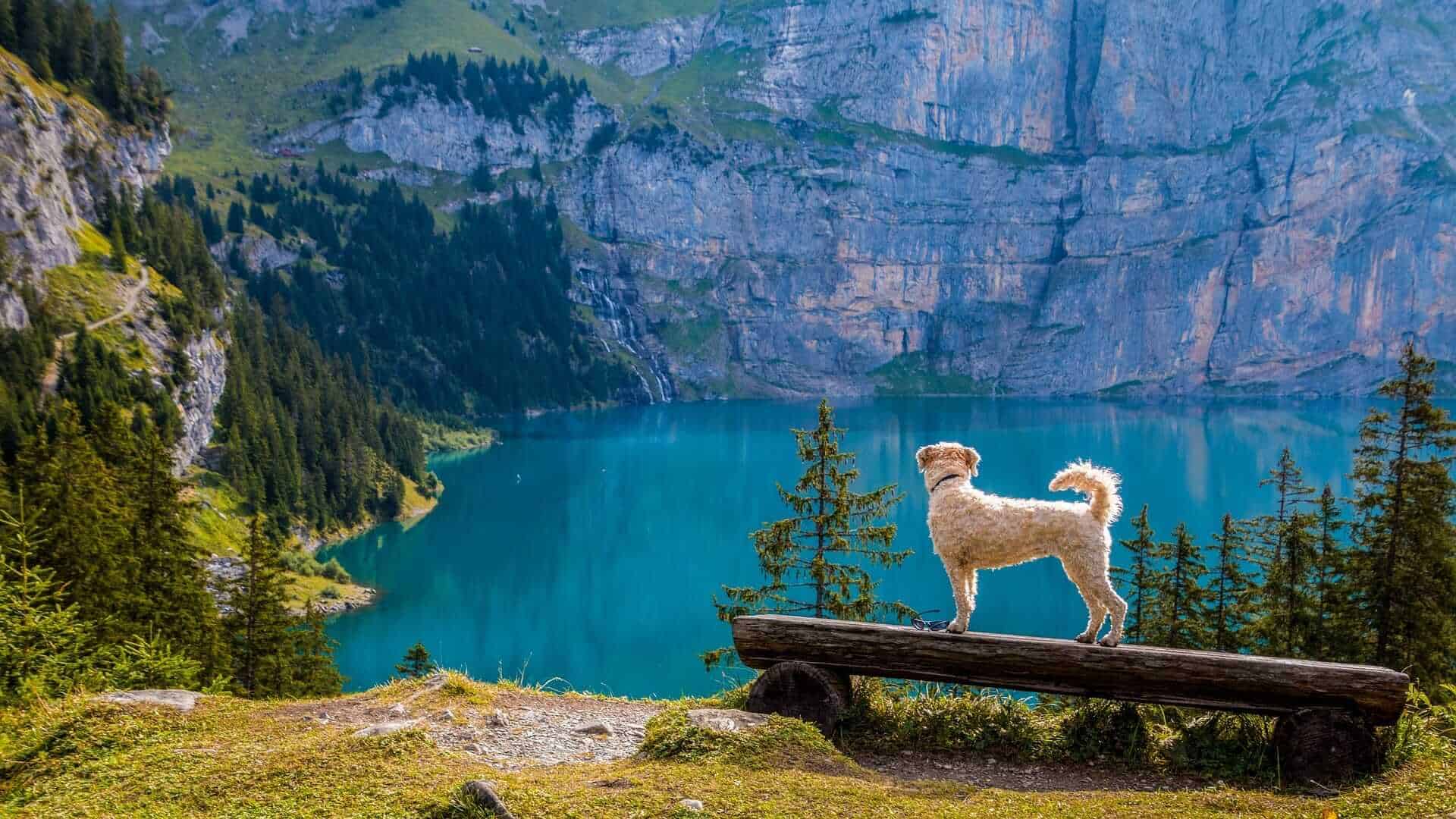 But where there is a will to travel, there's a way to travel. If you are on a budget and want to have a memorable trip to Switzerland while you travel cheap, here are some tips to help you out:
Travel
1) Transportation
Switzerland is gifted with an extensive and efficient public transport system. Interestingly, it involves not only buses and trains, but also boats and gondolas.
Avoid booking taxis unless absolutely necessary. They are exorbitantly priced and may cause a serious dent in your budget. If you have to though, prefer an Uber over local cab services, as the fares are relatively cheaper.
Major cities like Bern, Geneva and Zurich also offer free bikes that you can ride around the city.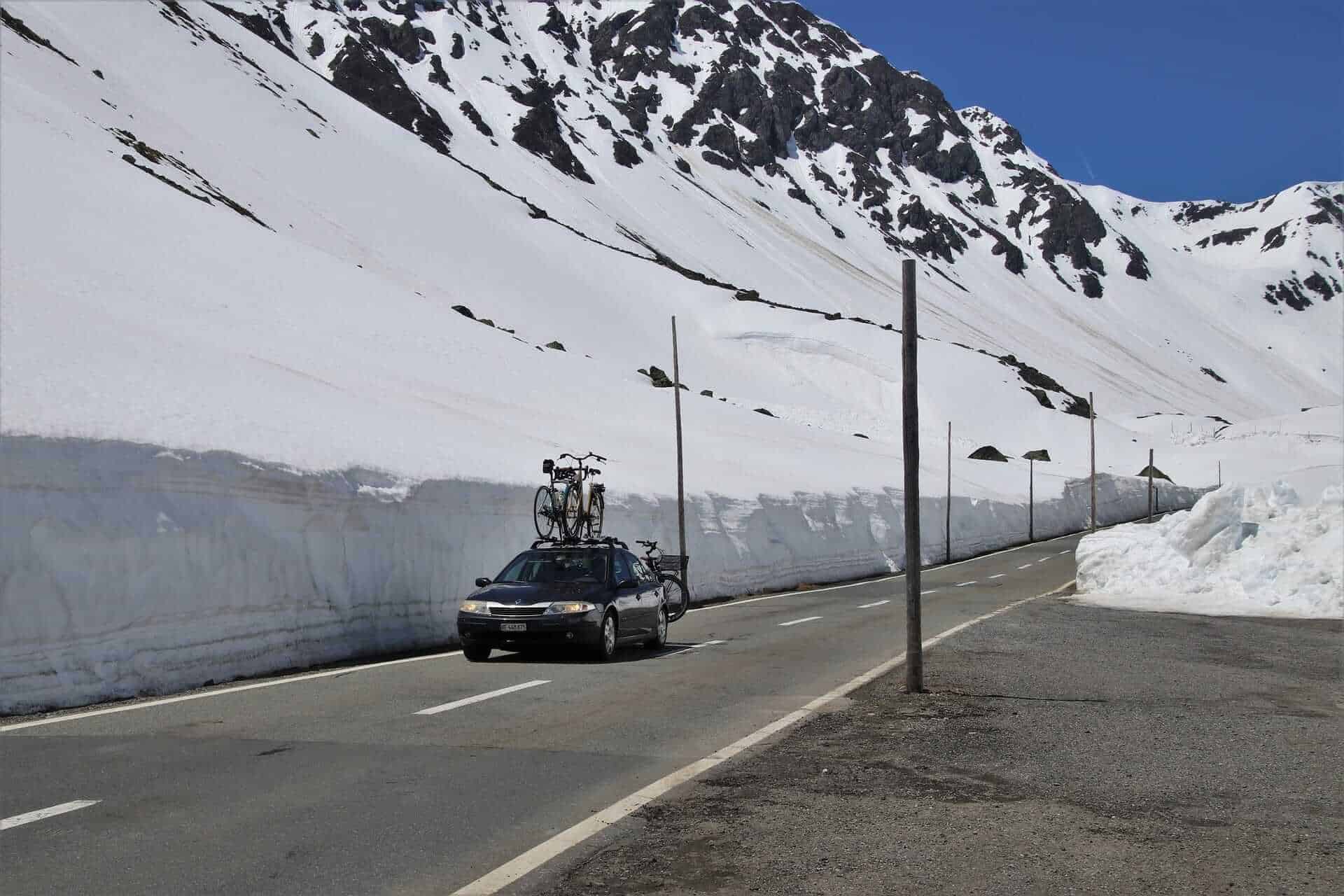 Renting your own vehicle will be an expensive prospect due to high parking fees. Plus, urban spaces are compact and traffic-prone, and will not make for a fun driving experience. However, driving around the Swiss countryside may be more desirable. Long roads, curling around mountains and lush landscapes to look at will make you want to invest in the good driving experience. If you have children or are a big group of travellers, driving in your own vehicle may be more comfortable and allow you to travel cheap. Plus, you can easily carry extra luggage. You can find good deals on Auto Europe, which compiles rates from different vendors. 
Ridesharing is also a popular option for long distances and can be accessed on apps like BlaBlaCar. If you are travelling solo or as a couple, this may be a good option to save money on travelling between cities.
It is strongly advised to plan your trip and pre-book tickets and passes to save money. If you are visiting in the off-season, you can book Super Saver prices from the Swiss Rail website to save significantly.
2) Travel pass – yes or no?
One of the safest and most eco-friendly ways to travel cheap around Switzerland is to take the train. Advantages of travelling by rail include breathtaking views, no hidden rental costs and children travel for free. Fare may also include free entry to some museums and castles. Plus, you can buy a rail pass for frequent travelling which will cost you about ⅓rd of full-price tickets.
Tips to remember while choosing a rail pass:
Plan a detailed itinerary so you can choose accordingly
If you only have a few places on the list, you may prefer a destination-to-destination ticket
If you will be travelling frequently, then choose a rail pass
If you cannot/do not want to plan an itinerary, a Swiss Travel Pass or a Half-Fare Card are better options to travel cheap
Compare prices of different rail passes to pick the one that gives you the best deal according to your itinerary
Download the official rail app, SBB Mobile, to book your tickets and get heavy discounts.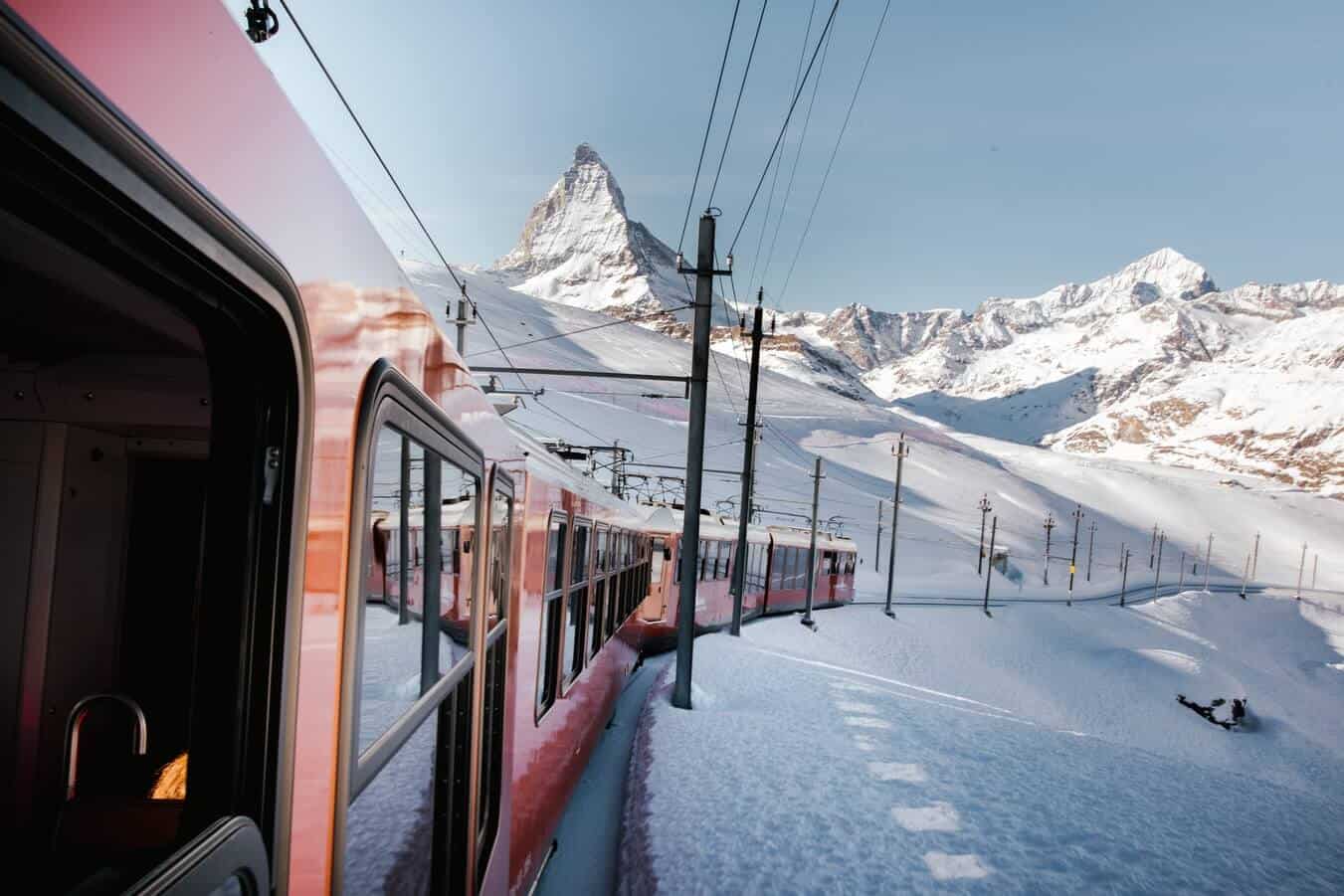 Accommodation
3) Children-friendly
The official website of Swiss tourism has various listings where you can find child-friendly accommodations and family discounts.
If you are travelling with young children, Reka Villages will be a convenient staying option. They are holiday resort destinations all across Switzerland located in small, picturesque villages. They have lots of games, play areas and family-friendly activities. More importantly, they offer daycare facilities, so you can explore or relax while the kids enjoy! You can find more information about locations and amenities here.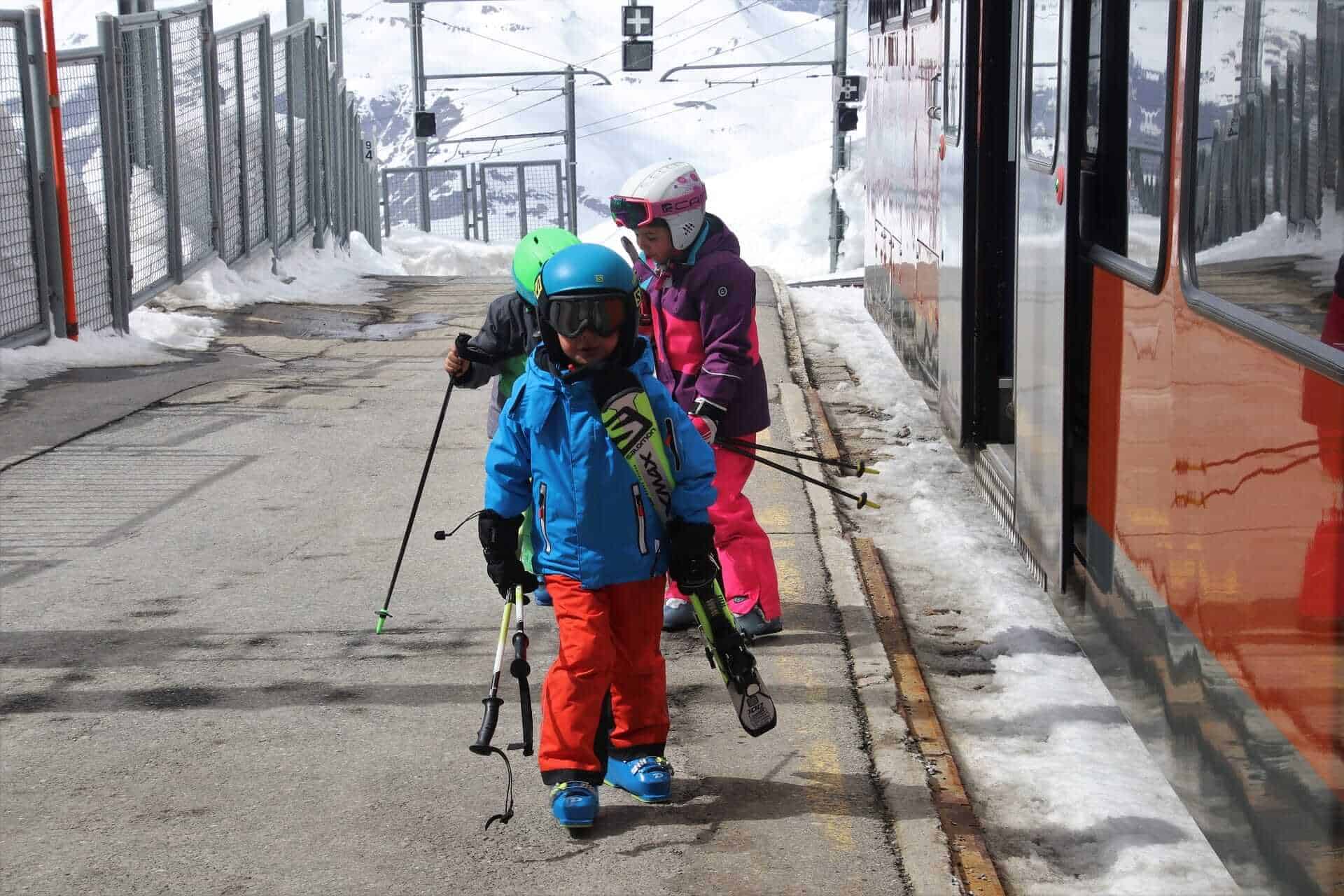 Kids also get special discounts while travelling. Those under 6 years travel for free on the rail, while those aged 6-16 can get unlimited free train travel with a Junior Card at 30 Swiss Francs. One-day cards for kids are also available. These cards may also contain free cable rides in select mountain resorts. Make sure you sign up for one of these to travel cheap with kids.
Car rentals will also provide booster seats and baby seats for a small fee.
If travelling with infants and toddlers, it is advisable to carry your nappies and wipes as buying them in Switzerland may prove to be more expensive.
4) Couchsurfing and Airbnb
Couchsurfing is a popular service in Switzerland that lets you put up with locals willing to have you. But its popularity also means that you need to apply early and to multiple hosts, to increase your chances of finding a good place. The bonus here is that you will get to interact with locals and get a taste of the local culture. Here, you can put your socialisation skills to use and get the best Swiss experience.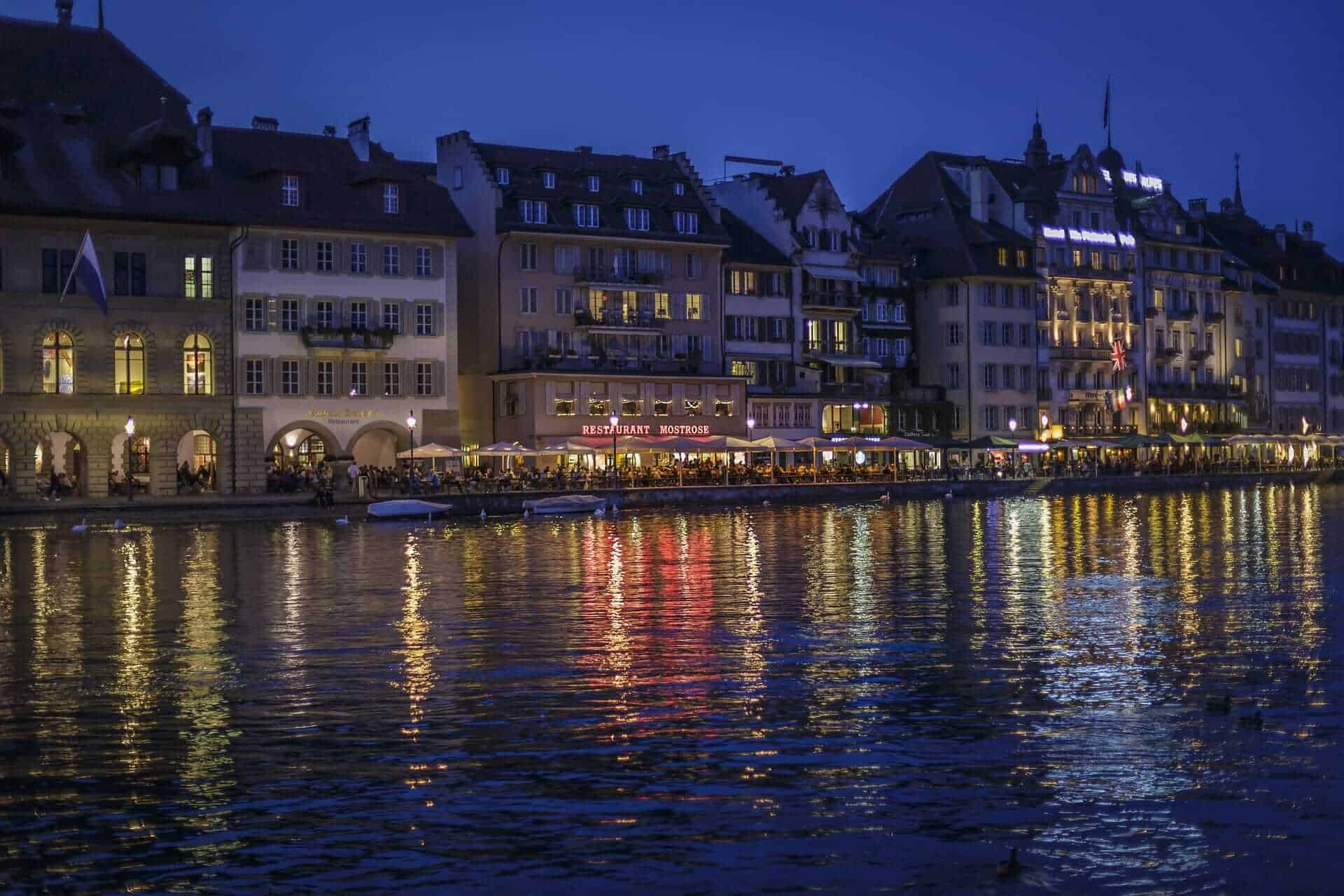 Airbnb is another service where you can find decent locations put up for rent. If you are lucky, you may even find one in a prime location in your budget. The cost may be around 70 Swiss Francs (73 USD) for two people, which is reasonable given average prices in Switzerland.
As a general rule for any tourist destination, prices hike during peak season (July-August and December-March, for Switzerland). Any other time, you will find accommodation prices to be much cheaper.
Fooding
5) Unleash your inner chef
Dine-out is rather expensive in Switzerland (dinner at a decent restaurant in Zurich for two can cost nearly USD 150). So your best bet to save money on food is to cook it yourself.
Cook your breakfast, then pack a small picnic of fresh food for lunch and head out to explore. Depending on your budget, you can indulge in a restaurant dinner or get a pre-made meal from a supermarket, if you are too tired to cook.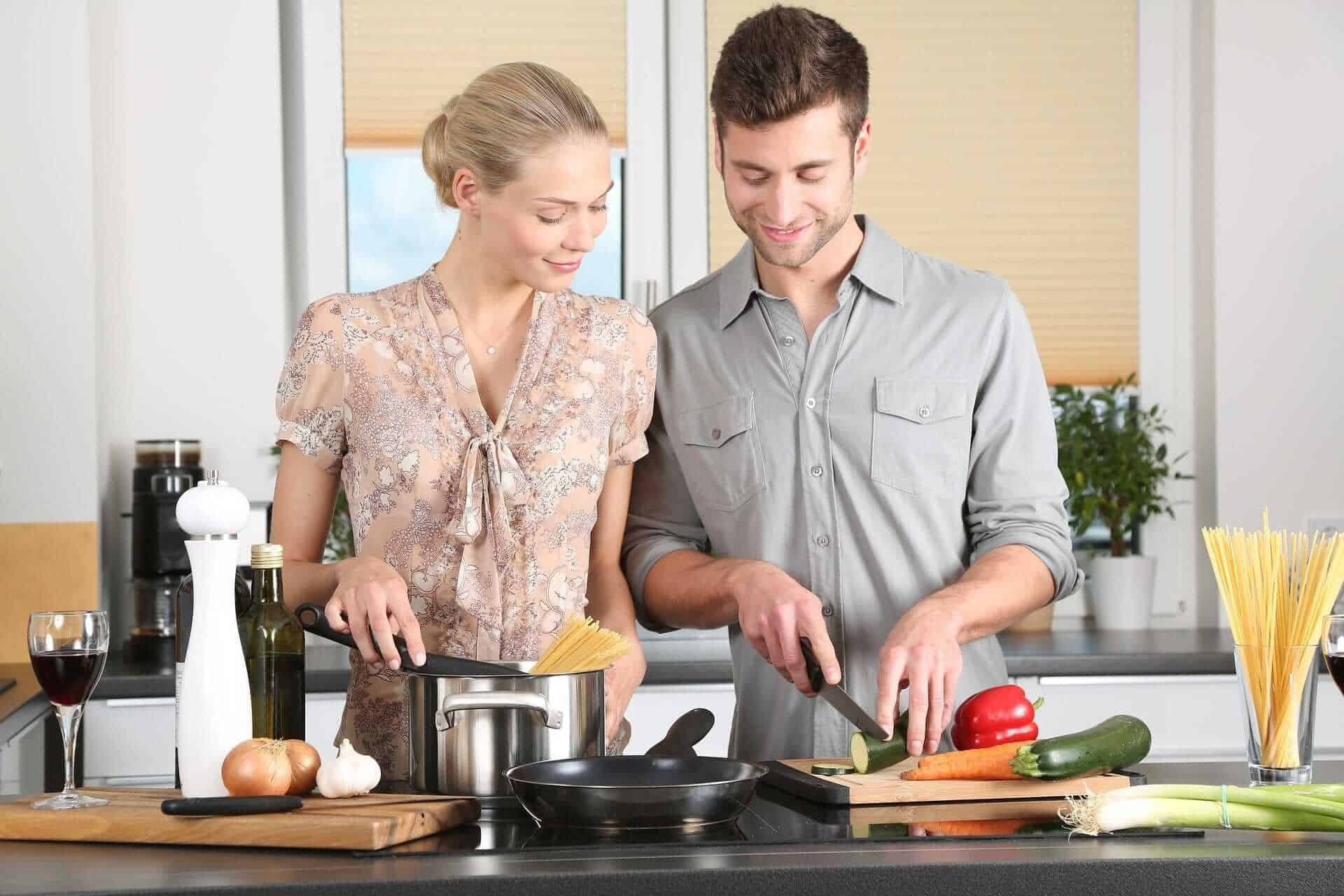 6) Supermarkets
Switzerland has a number of local chain-brand supermarkets where you can buy affordable groceries. Migros, Coop, Denner, Aldi and Lidl are popular names. Here, look for local or house brands as they will be cheaper than imports. A week's worth of groceries from these local supermarkets will cost around 75-100 Swiss Franc. Plus, you can get a 5% discount if you shop on Wednesdays.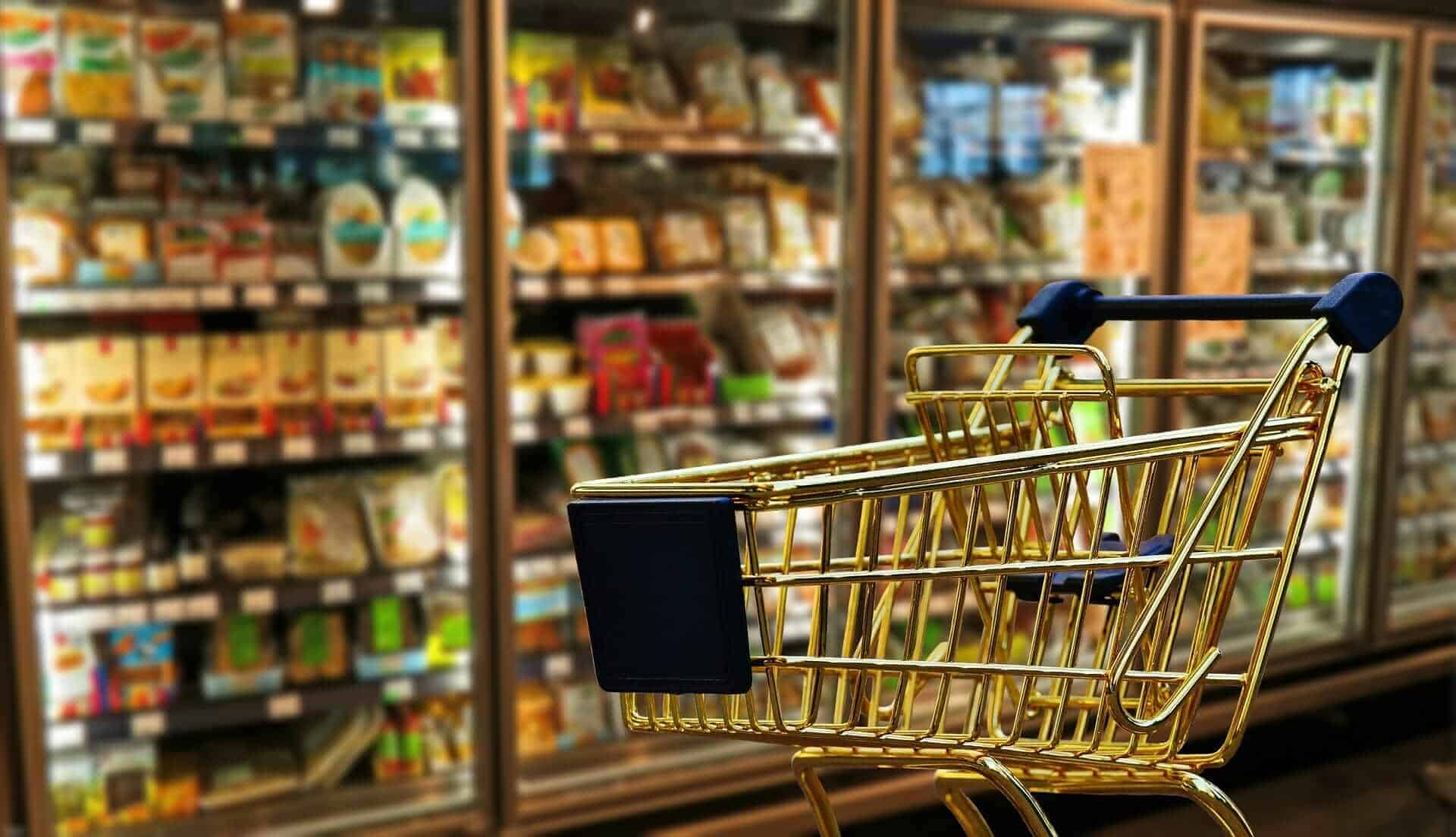 It will be more budget-friendly to be vegetarian as meat is more expensive here. Imperfect or 'ugly-looking' fruits and veggies, which are otherwise absolutely perfect to eat, sell for cheaper. You can also find Swiss delicacies in these markets, so you don't have to miss out on the local food experience. Also, look for discounted items in these supermarkets in the evenings. These are foods which were unsold and the stores do not want to sell them the next day. They are good to eat and much cheaper.
Avoid buying bottled water. Tap water here is potable and it will be cheaper and more eco-friendly for you to fill up our own bottle.
Experiences
7) Prefer hiking
For travelling shorter distances, hiking is the best option. Not only does it cost nothing, but it also gives you the freedom to leisurely enjoy the scenery.
When doing overnight hikes, you can check into a mountain hut. They are easy to find and for 80-90 Swiss Francs, provide dinner, breakfast and a place to rest.
The pristine lakes of Switzerland are free too and you can swim at some spots if you can bear the cold water!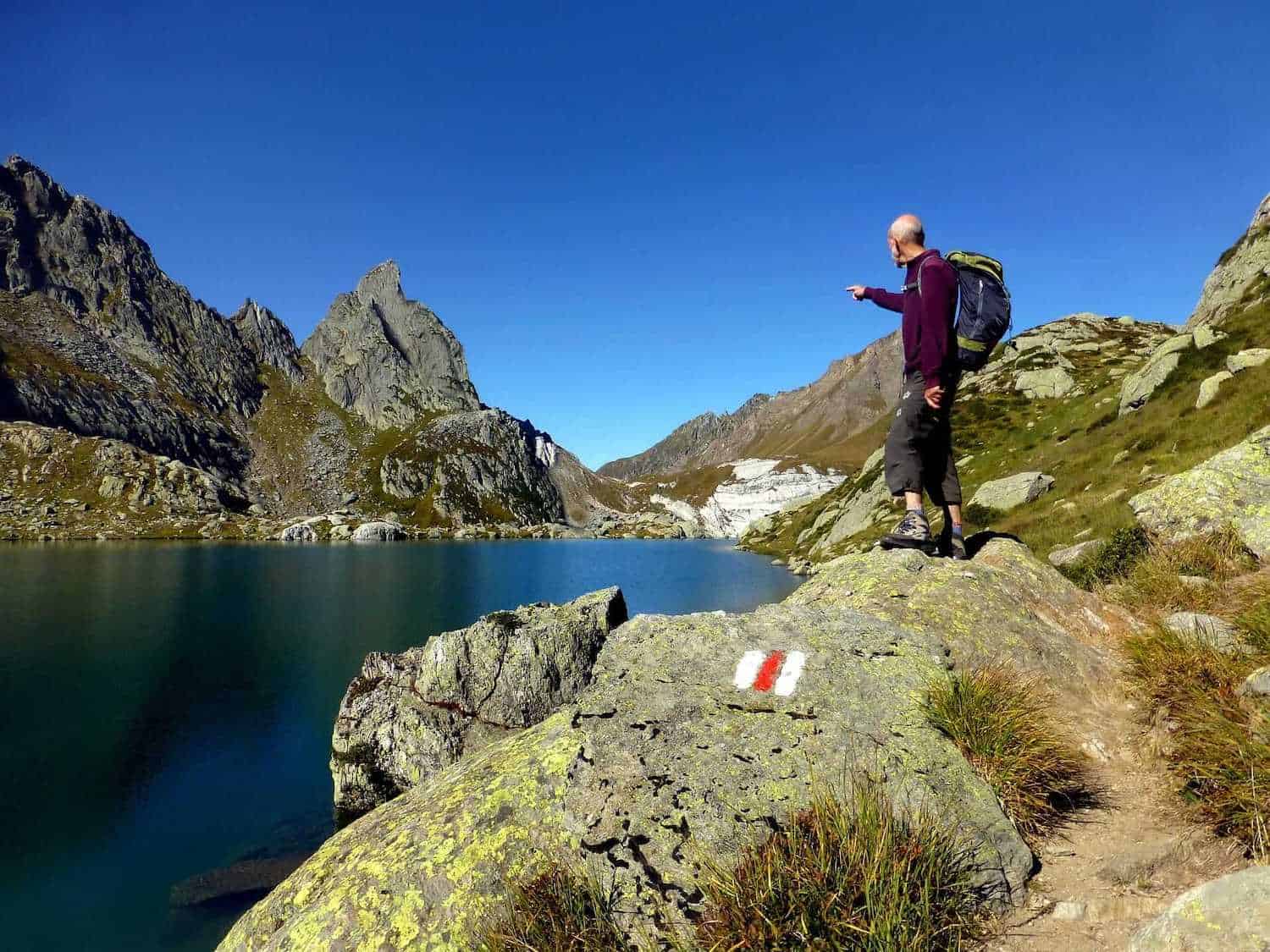 8) Free tours
This is probably the best way to get the most out of your trip without spending a dime. Instead of paying hefty fees for a crowded tourist location, walk around scenic towns like Alstadt or Gruyeres or drop in at a local cheese farm to see the cheese-making process, while you travel cheap around Switzerland.
Many museums and galleries have free entry. Entry to some is also complimentary if you buy a travel pass. You can also take a tour of the Swiss Parliament for free.
Switzerland has some beautiful nature parks where you can explore lush meadows and waterfalls for free.
When visiting cities, you can find free guided walking tours on Freewalk to get a local's experience of the place.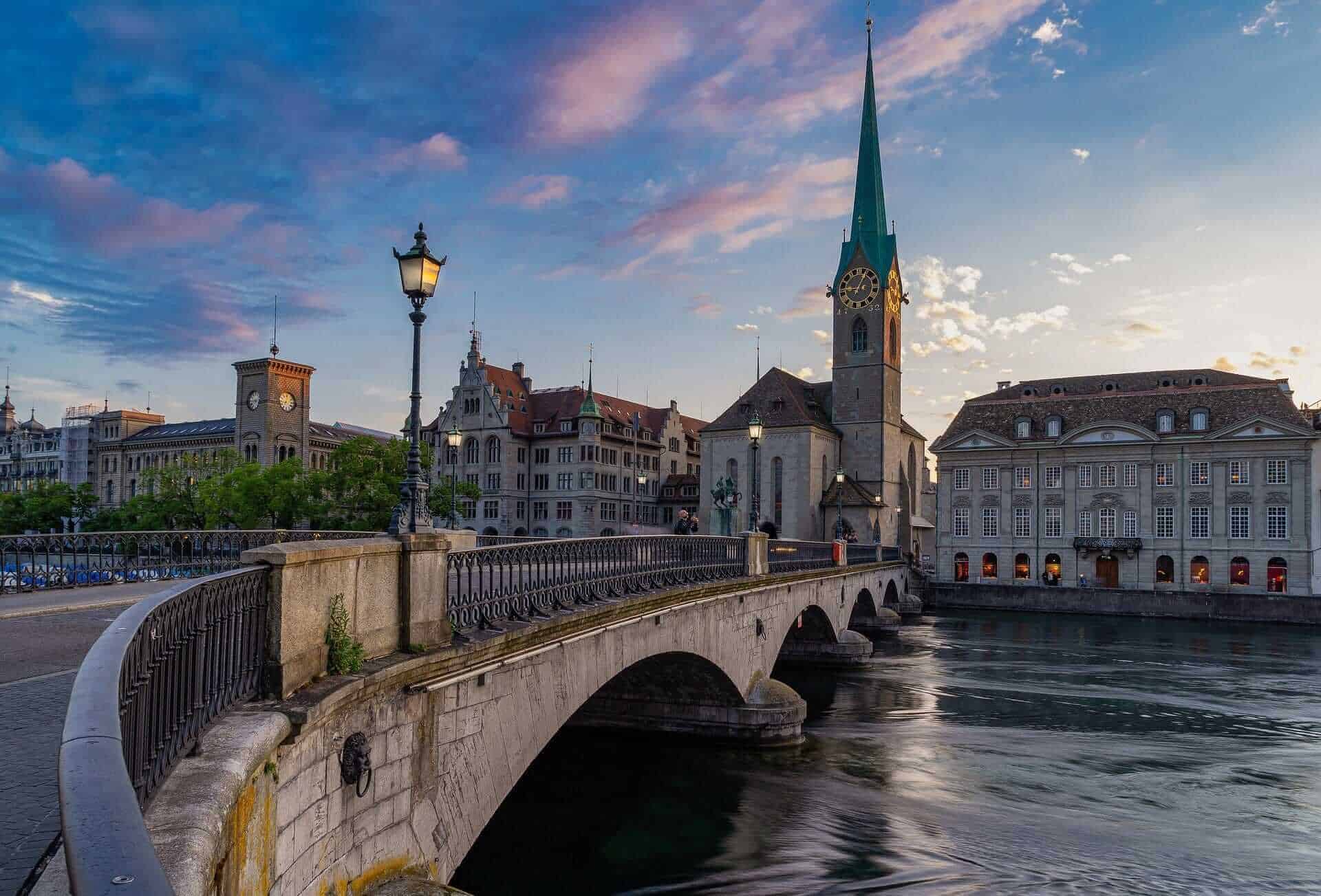 Unique
9) Unusual living
Imagine waking up in the cool Swiss summer, on a quaint farm, overlooking the beautiful Swiss Alps. Sleeping on straw is a uniquely Swiss experience where farms allow travellers to spend the night on fresh straw. It costs around USD 6/per night and is one of the cheapest stay options.
Another interesting stay option is Workaway. Here, you work for a few hours (at a school or a farm) and in return, your accommodation and maybe even a few meals, get taken care of.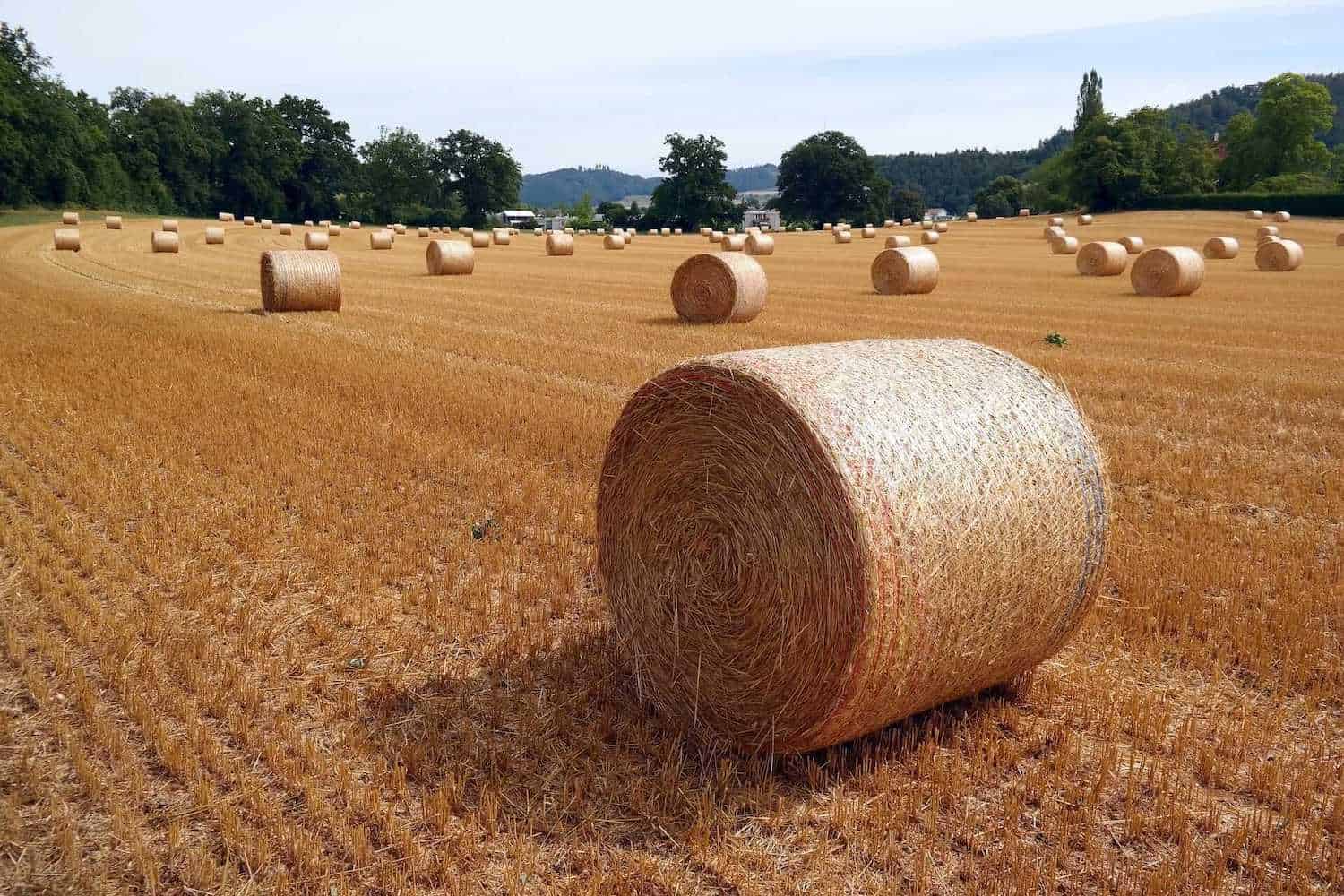 10) Pay in Swiss Francs, not Euro
Since Swiss Franc is the only official currency of Switzerland, it is accepted everywhere. But that is not the case with the Euro, which may be declined in some places. Note that even if you pay in Euros, you will most likely receive change in Swiss Franc. With the exchange rate being in favour of the latter, you will be at a disadvantage. The difference will soon add up and be a damper on your plans to travel cheap.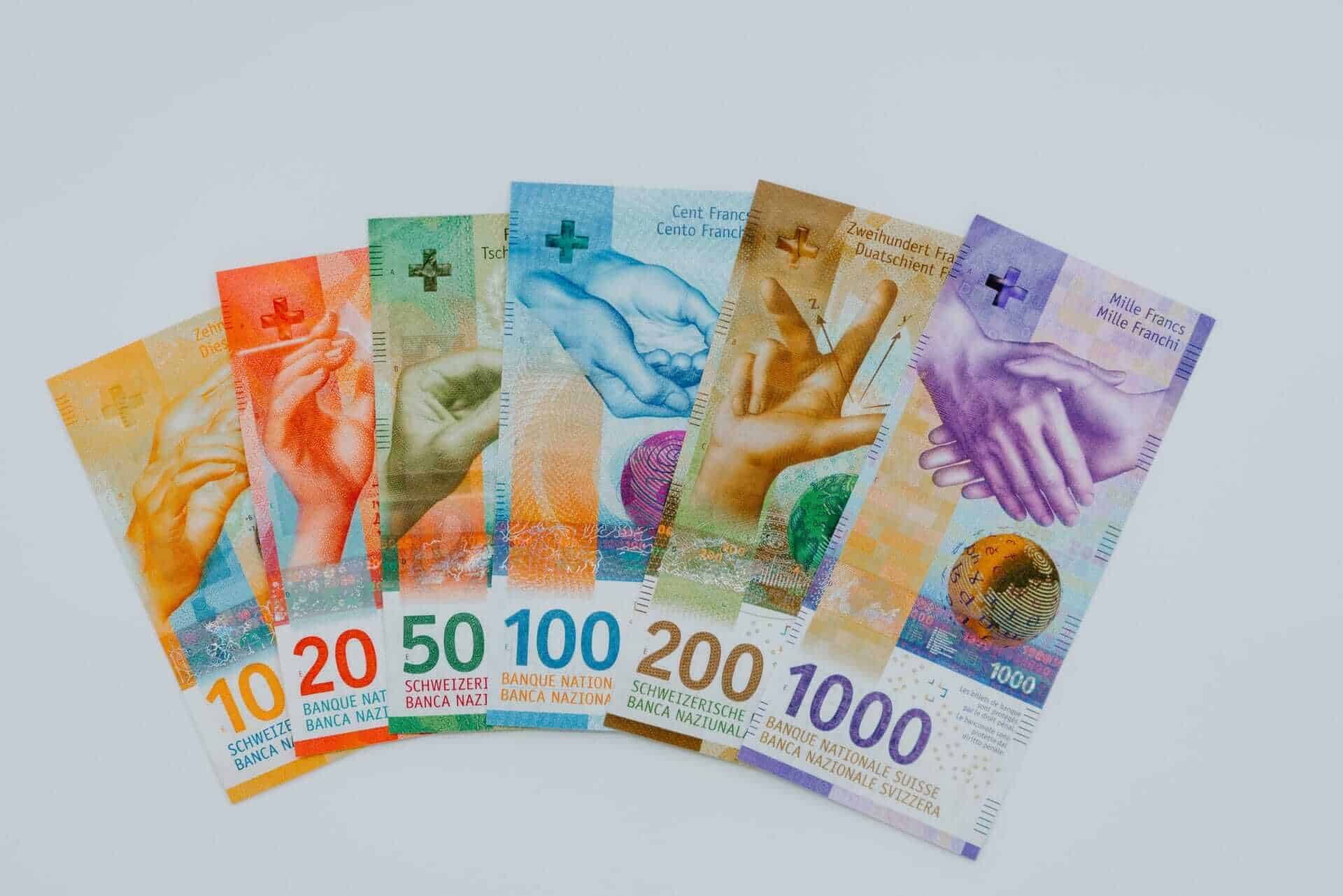 So if you're only visiting while in transit, Euros are fine. But if you intend to stay for long, primarily use Swiss Francs. You can easily pay by card, so carrying a lot of cash is not necessary.
While Switzerland is definitely not the cheapest place on the planet, it is one of those bucket-list destinations. A bit of smart planning can take you on one of the most memorable trips of your life.