Home » Destination Guides »
In Europe and want a cheap getaway, Prague is a perfect choice, especially when compared to nearby Germany and Switzerland.
Prague, known as the City of Hundred Spires, delights travelers with an array of offerings. Majestic hills, ecstatic nature, sightseeing, walk down the famous castle, Charles Bridge, and Cobblestone streets.
We have got you everything to save money and travel the top tourist attractions with a huge bargain. If you want to keep your pockets zipped and know how to enjoy Prague like a Bohemian. Here are the ten actionable cost-saving tips to travel cheap Prague.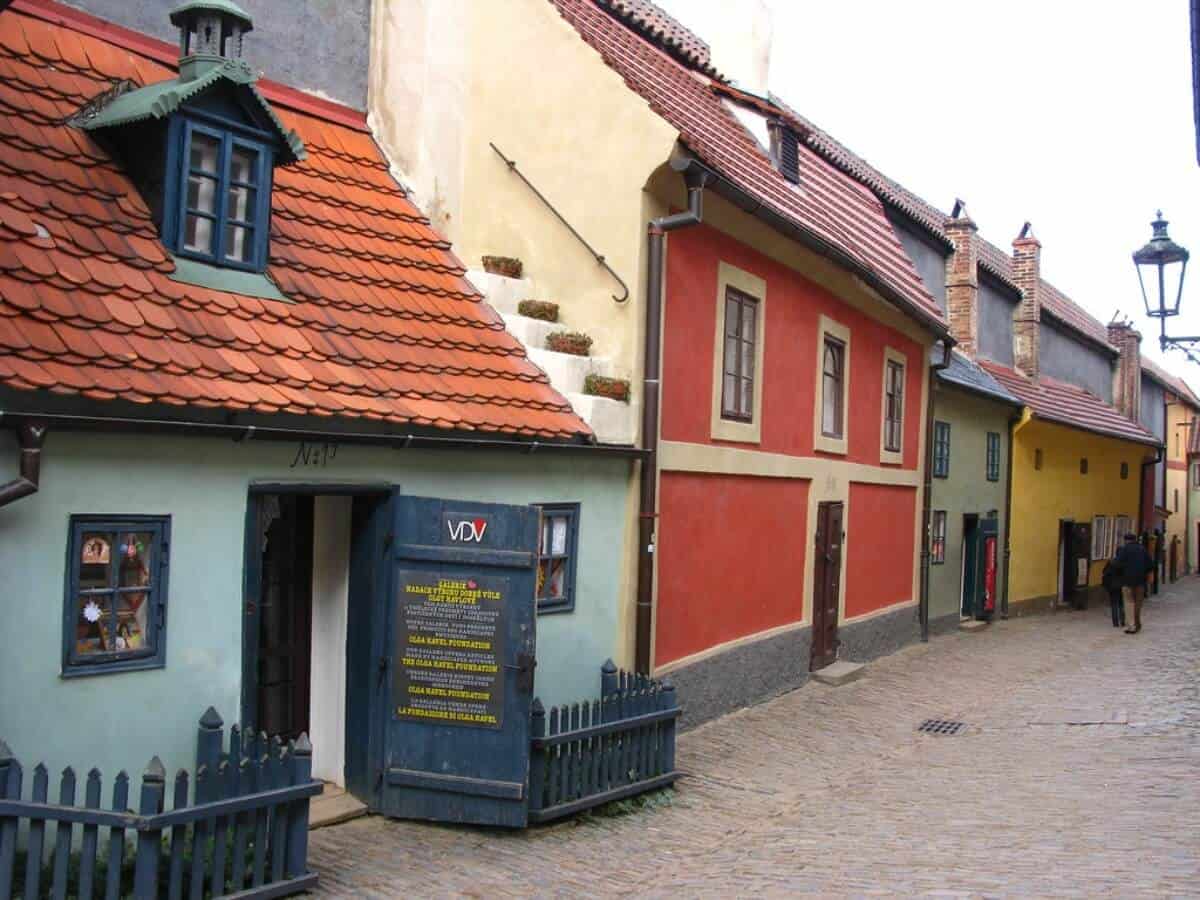 1. Staying in Prague
Prague is divided into different districts, and they are numbered 1 to 10. As a tourist, try to find a cool and cozy lodging in Prague 1. This is because several of the significant highlights, including the Old Town and the Castle. All in all, Prague 1 is bustling with tourists from all over the globe, making it a fantastic region within Prague to enjoy your stay. 
Even better, you won't have to take a bus or a metro to reach the desired destinations. Because the majority of these attractions are at a walking distance from the center of Prague 1. Although Prague 1 is quite large itself, the entire region is snuggled with beautiful sights all around. 
For an authentic Bohemian experience, find a hotel or a small lodging to stay. They have all the services that too at cost-effective rates.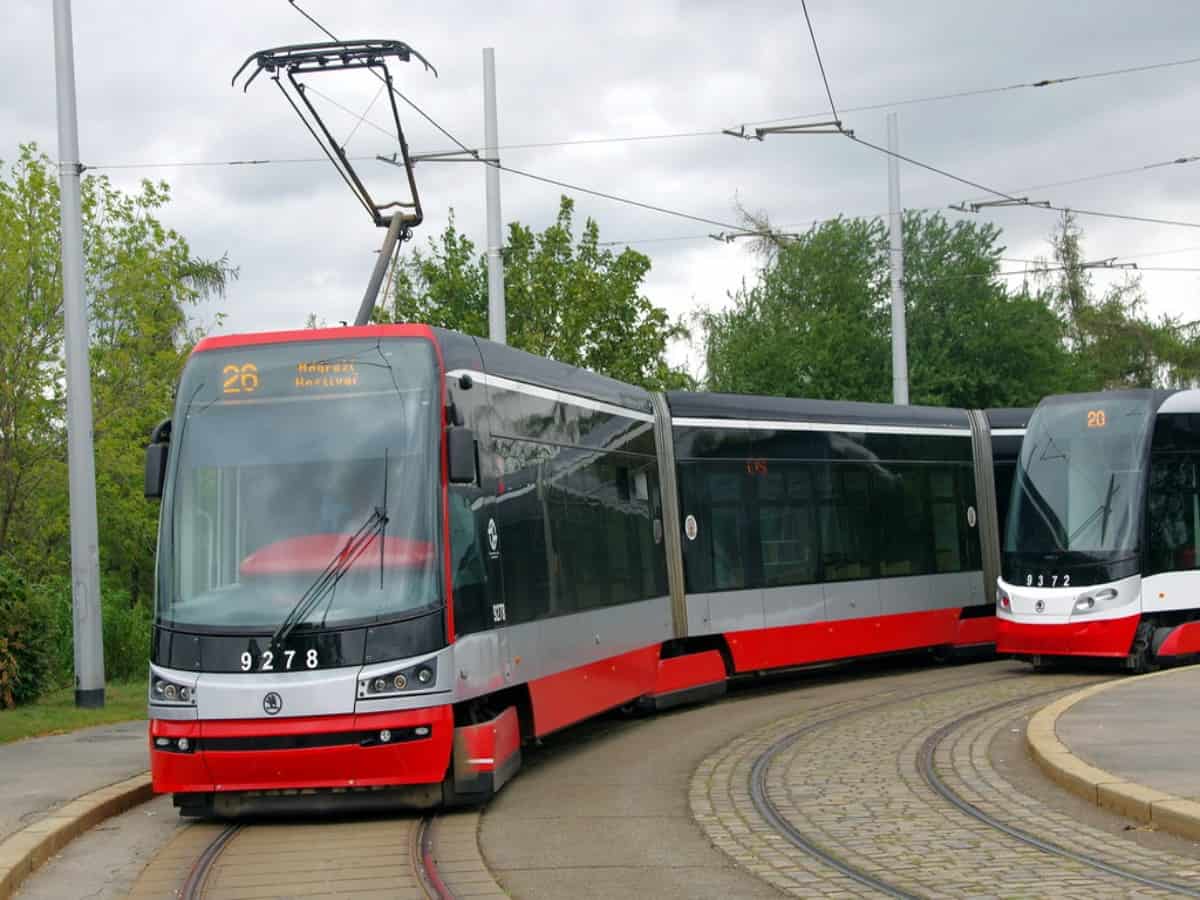 Local Trams in Prague
2. Commuting through the City
Hop onto trams, buses or metros for cheap and convenient to travel around, which also hit the main attractions of the city. The tickets are time-based; you can buy it for 30 min, 90 min, 24 hours. A 30 min ticket costs 24 CZK. If you have a plan to see the city in 3 days, take a ride on the tram for three days. Bonus Tip: When getting to the city center from the airport, be cautious about hailing a taxi from the taxi line, many tourists are overcharged. The good thing is that you can always take a bus to reach your hotel or any other place of accommodation. 
If you are taking a bus from the airport to the lodging, refrain from buying the ticket from the bus driver. Instead, there are several other spots nearby, which provide tickets at lower rates. 
3. Best Time to Visit Prague
Not only does how to travel in city matters but in which season you visit, there also matters. 
Prague " The Golden City " is crowded with tourists most of the year. One of the benefits to visit during off-peak season is cheaper travel as compared to visiting during high peak season when it is loaded with tourists.
Restaurants, hotels will accommodate you cheaply during the winter season. The only downside is that the days are shorter. Sunsets take place at 4 p.m., and you can't expand your sightseeing. But for the vampires and night owls, this is a great thing as they love lurking out under the shade of the moon.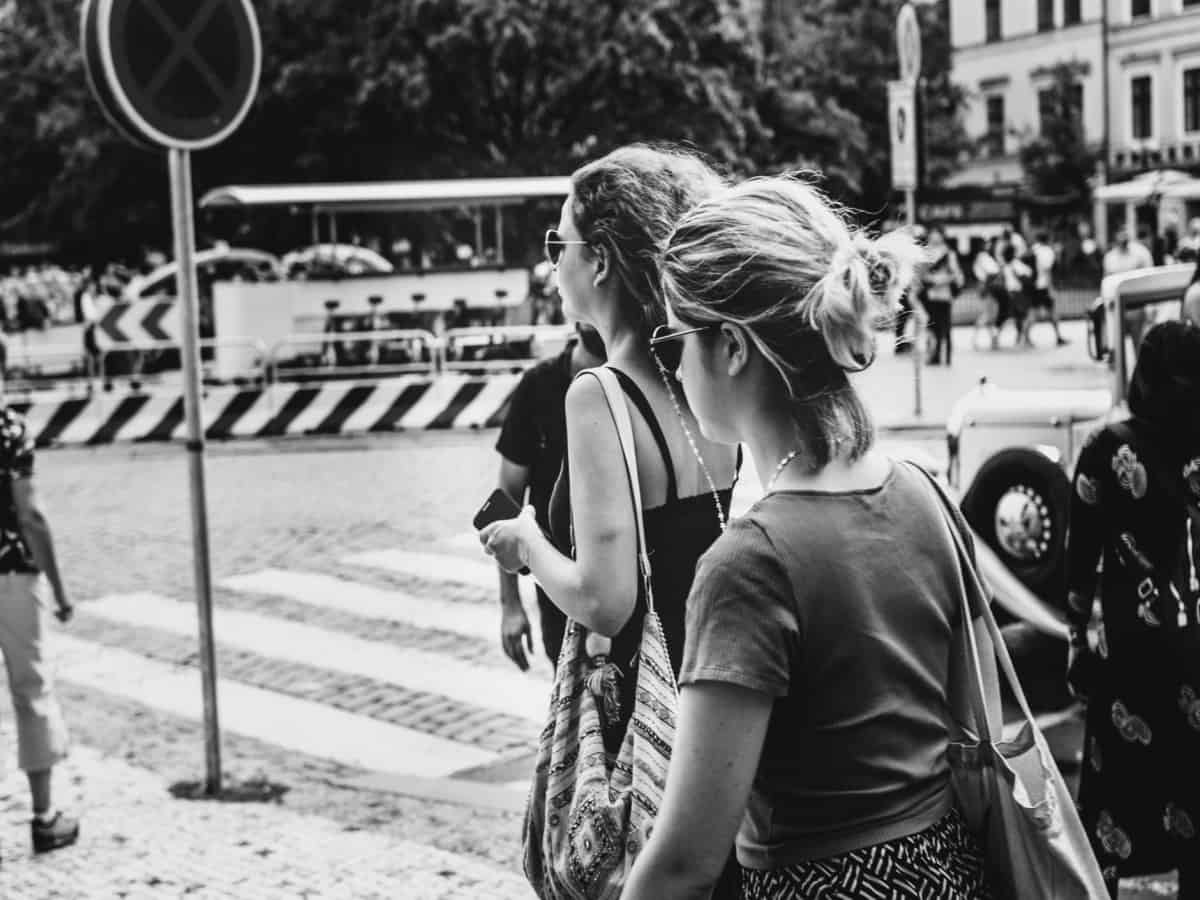 4. Take Free Walking Tours
Walking and Bike tours are good ways to orient yourself with the city, visit the main tourist attractions and learn history and architecture. 
Prague has plenty of free walking tour options; you can choose from – New Europe and Prague Extravaganza. They will give an overview of the significant highlights of Prague for tourist attractions. The best thing about these tours is that they operate on tips, unlike others that are prepaid.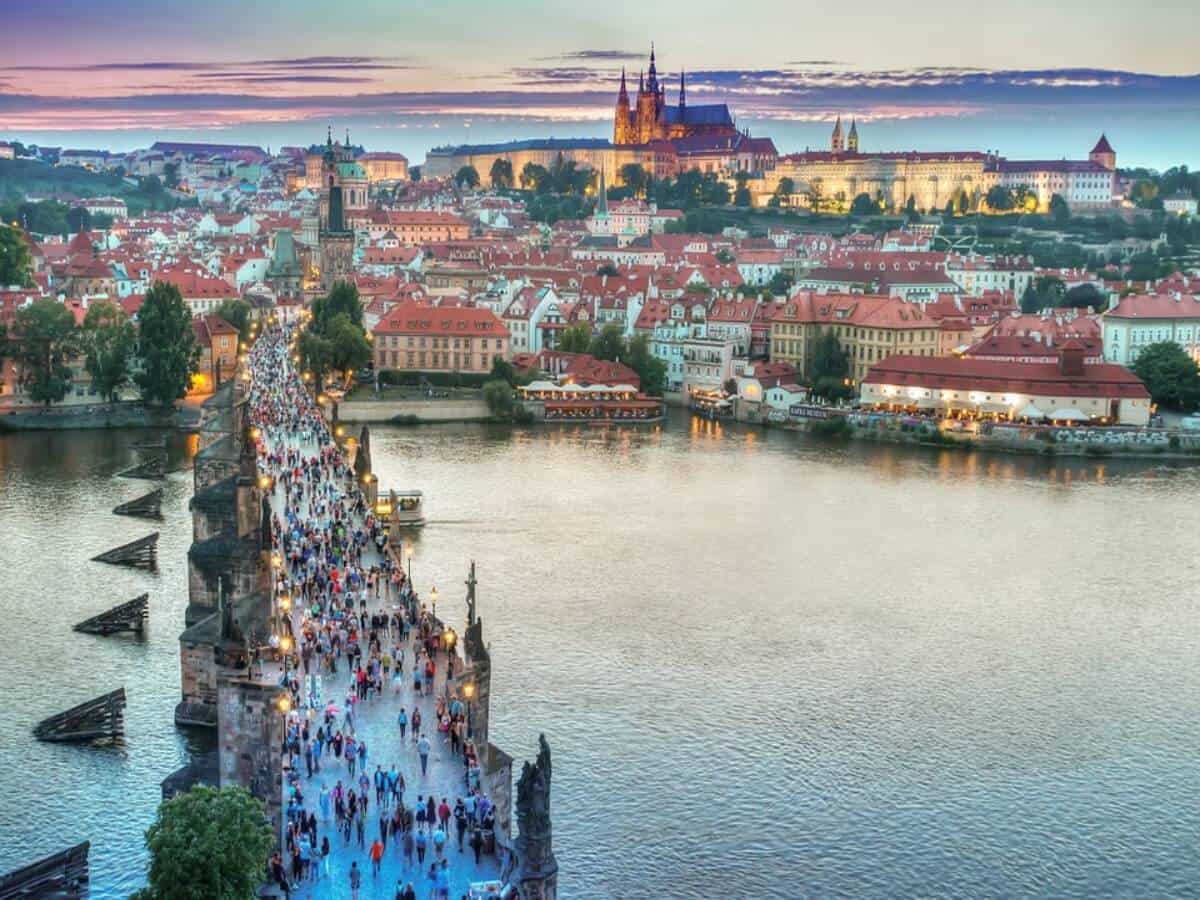 5. How about exploring the city without even losing a Dime?
Wouldn't it be an absolute wonder if you get a chance to explore Prague for free? It is possible by first, staying in Prague 1. Due to this, you will be nearby to all the major highlights. 
The Old Town Square, Charles Bridge, Astronomical Clock, and Prague's free walking tours originate from here. Shopaholics and Prague, do they match? 
While going back home, you may want to collect some gifts for family and friends, glass and crystal products, fashion clothing, beer, and wine are some of the best things to shop for.
Van Graaf store in Wenceslas Square has cheaper and middle-priced shops covering fashion clothing and accessories. There are 200 top brands for women and men range. Shop beer from Zly Casy Pub because the prices are low as compared to other beer Shops.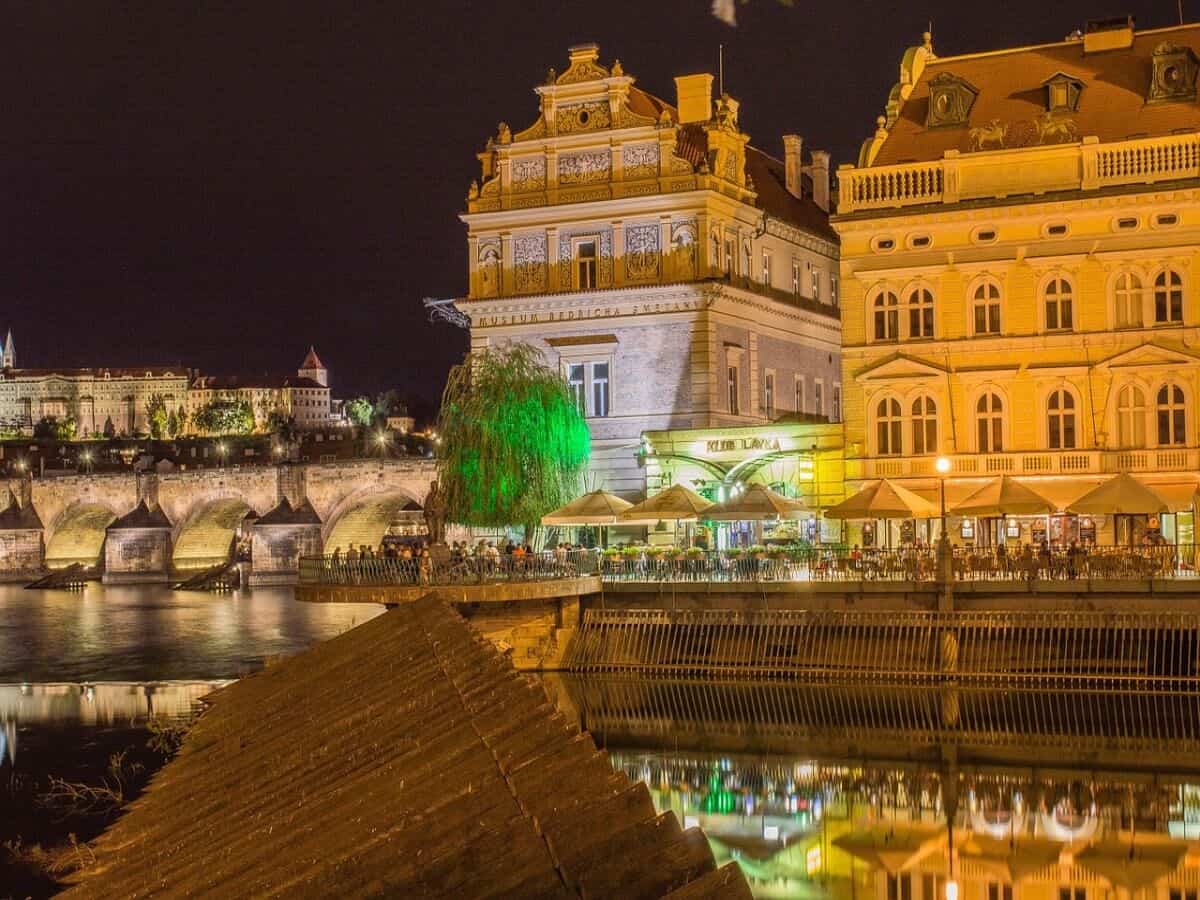 6. Prague's Nightlife on a Backpacker's Budget
Prague's nightlife is as dramatic as you have heard from friends and relatives. As calm and serene Prague is during the day, it is equally raucous at night. 
But, the good thing is that you can take full advantage of this infamy environment by checking out some great spots to enjoy good beer. Pubs and bars in areas like Londynska, Plynarni, Balbinova, and a few others do offer great music, happening environment, and lest we forget, cheap beer.
7. Effective Money-Saving Tips
The Czech Republic uses its currency called Koruna. If you spend Euros in Prague, be ready to get an expensive exchange rate for Koruna instead carry some Czech Koruna for your convenience. 
You can withdraw cash from ATMs for free if you have the travel card Revolut. Use these Bank ATMs for free cash withdrawal – Ceska Sporitelna, Komercni Banka, CSOB, Air Bank.

Exchange places in airports are way more ridiculous than other places or eateries in the downtown. If you want to exchange currency at the airports, exchange it at TravelX – Every exchange place has its rate with hefty commissions or any restaurant where you can get a better exchange.

Pro Tip

: To quickly and easily convert prices in Prague to euros, multiply the amount in crowns by four and then divide it by 100. E.g. 50 CKZ: 4 x 50 = 200> divide by 100 = E 2.00.
8. Eating Cheap but Tasty Food in Prague
Prague offers a lot of affordable and finger-licking good eating joints, but you must know where to find them. There are some excellent eating places almost in every locality of the city, but the difference lies in the pricing. 
So, in a bid to save money, try eating at restaurants that are located away from the city center, Old Town Area, and the region surrounding the Castle Bridge. 
Leaving them aside, you will get to eat the same dish with the same flavor and taste at 30 to 50% lesser costs. So, a better way is to plan your day accordingly, ensuring that you are not in the above-listed region during meal hours. 
Also, you need not buy water bottles frequently in Prague. The tap water is safe. Just carry a reusable bottle with you.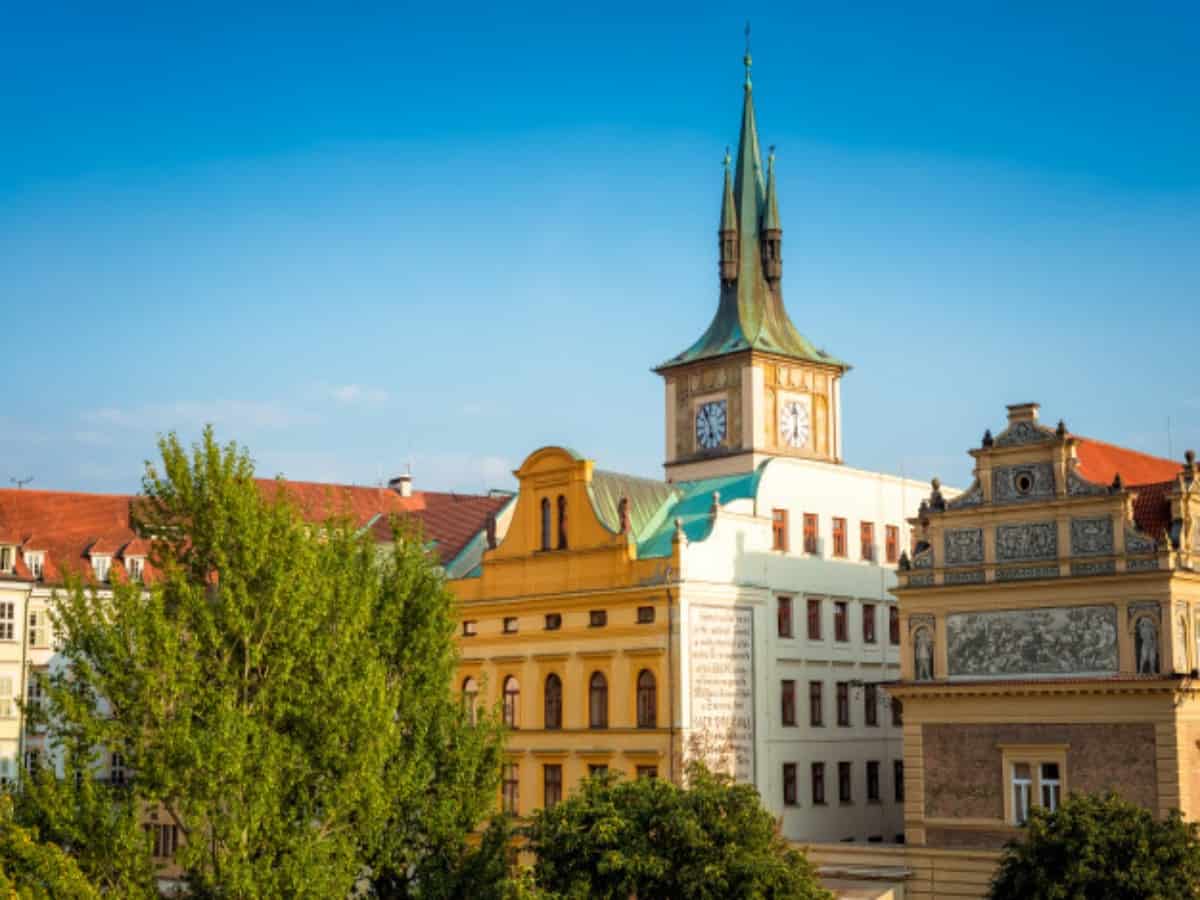 9. Explore the Museums for Free
Believe it or not, you wouldn't want to check out the museums in the city where you are currently living. But visit another town and the museums suddenly become a point of interest. Well, you are in luck here as Prague has a lot to offer when it comes to museums. 
The best part is that here all the museums are free to explore for everybody. Yes, once in a month, all the museums have their open houses. It can be either the first day of the month or the first day of the week every month. But, keep a check on the crowd, as most of the visitors flock to check them out on free days. 
10. Book Tickets Directly from the Box Office
In a bid to see the new opera when you are in the city, pre-booking might seem like a safer bet. But, pre-bookings from online platforms might be costly as they charge commission. 
So to avoid paying extra, book the tickets directly from the box office as it will be less costly, and you still get to enjoy the show. The only caveat is that you might need to reach a bit early depending on the popularity of the show. 
Prague, A City of Many Colors
Prague, with its spectacular castle views and majestic old Europe, welcomes a handful of visitors. People often escape to the bustle tourist places like Prague and that offer something unique and special. 
Experiencing the splendid view of Bratislava Castle, the meeting point of Danube and Morava rivers will leave you with eternal serenity. Plus, with these tips to travel cheap Prague, you will be able to exemplify your travel experience in the city.