Home » Destination Guides » 10 best things to do in Latvia
I don't know if Latvia is on your radar but I hope, after reading this, it will be. Latvia is an underrated destination known mainly for its capital city, Riga. Although the UN officially states that Latvia is part of Northern Europe, many still consider it as part of Eastern Europe. Does it really matter? Not for me.
Latvia is in the Baltic Sea, it has many, many, many beautiful beaches. And, if you're craving for a green place that will make your lungs smell some fresh air, Latvia is the place for you: almost half of it is covered by forests (people in Latvia travel on the weekends to the countryside most of the times). It has architecture wonders, art museums to die for, and a food scene that's slowly growing.
This country has a lot to offer and on this post, you'll find a list of the best things to do in Latvia to have a great time. But first…
When's the best time to visit Latvia?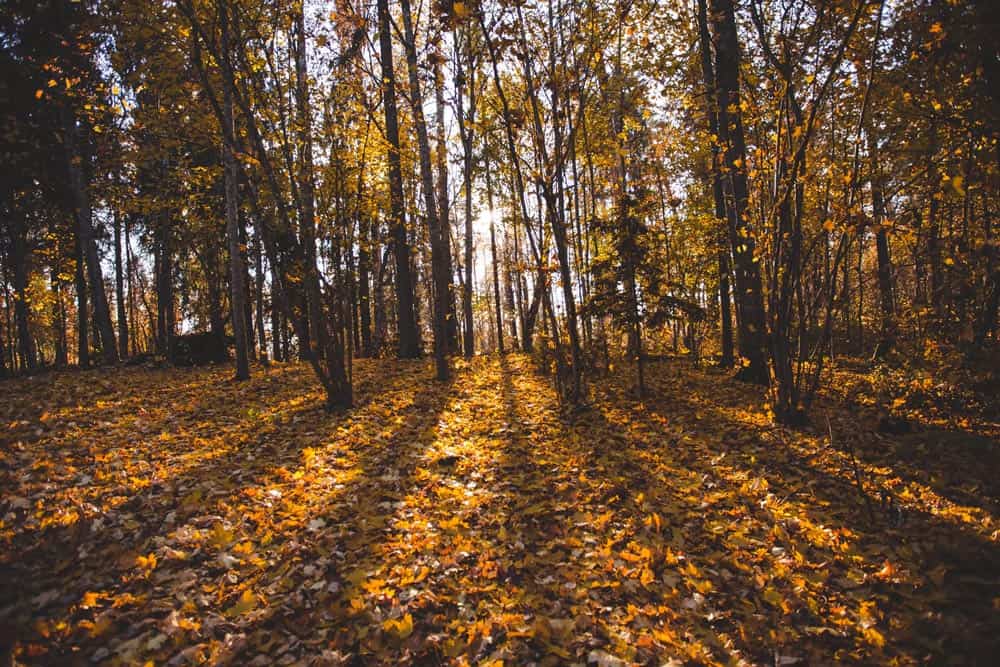 If you're already planning your Latvia travel itinerary, consider this.
Latvians say the country is beautiful at any time of the year but winters can be extremely cold. If you're not used to that, better skip that season (and the last weeks of fall). Latvia is in the northern part of Europe, so days during the summer tend to be very long… they have 20 hours of daylight at some point! Some travelers report that some days you can see the sun still up on the horizon and the moon on the other side… just imagine the photos you could take.
So, to sum up, the best time to visit Latvia is from April to September.
Best things to do in Latvia
To make things easier for you, we'll divide this Latvia travel guide into cities and towns so you can choose where to go and what to do there.
1) Rīga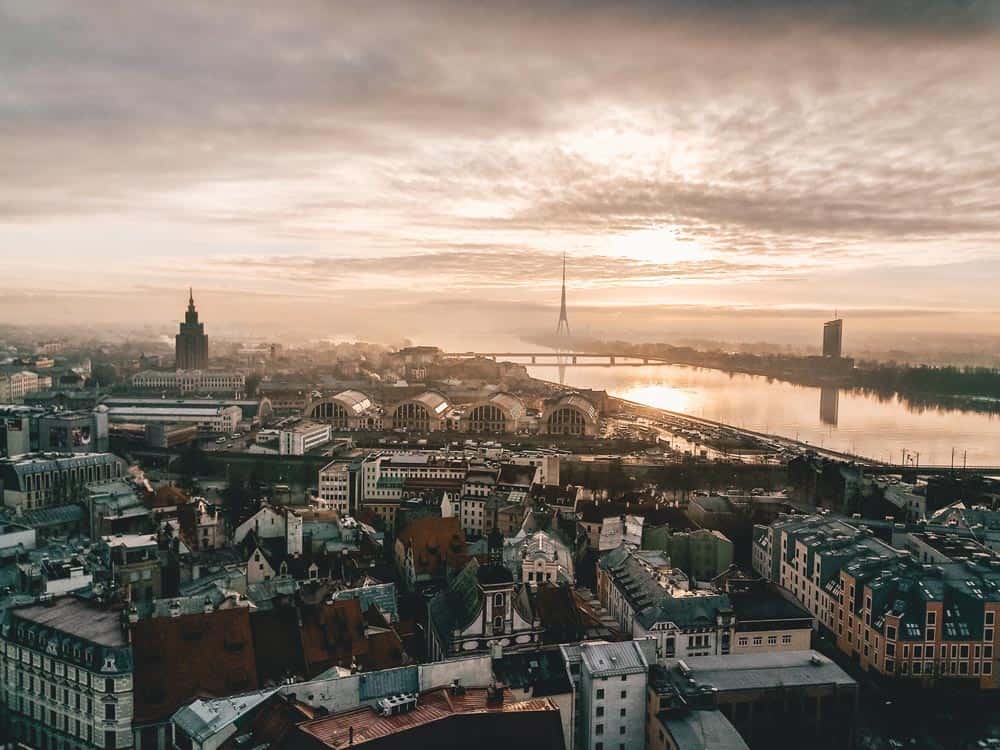 Let's start with the most famous place in Latvia: Riga. No Latvia travel blog would be complete without it! Here are some of the places to visit in Riga.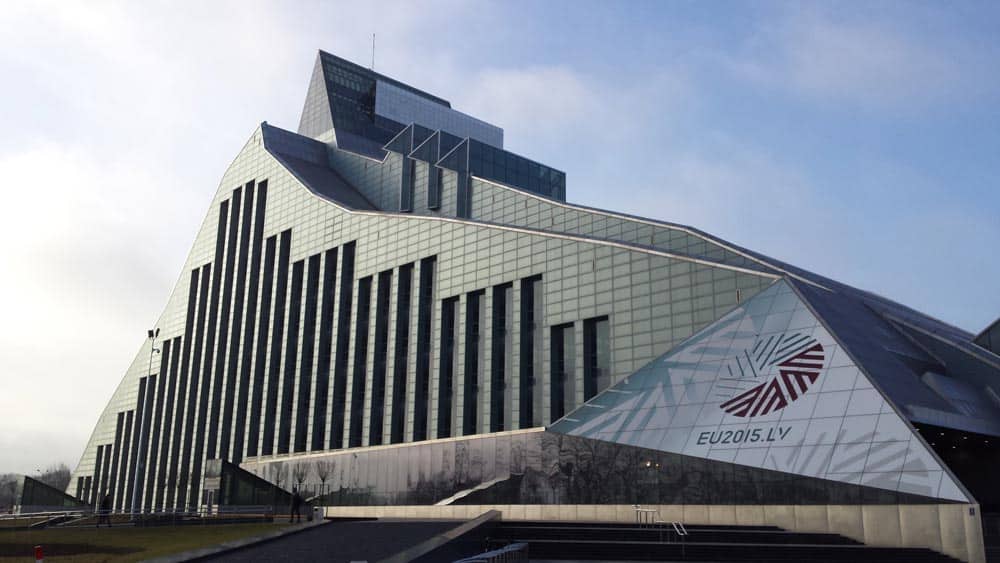 Besides the fact that I love books, this place is interesting because of the building itself. It looks like a mountain and the locals call it Mountain of Light. This is a new building and one of the most important ones built in the 21st century in Latvia.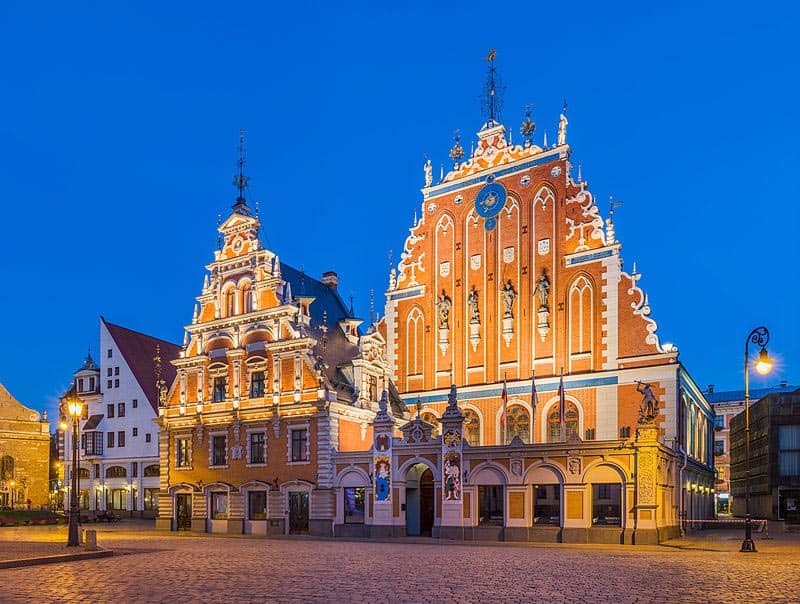 Located in Riga Old City, this is one of the most famous buildings in Riga (and Latvia). It houses concerts, exhibitions, and, overall, it's impressive to see it live. For starters, the facade has many architectural styles from different periods (it's a paradise for architects!). Everything in the building is in perfect state, it's as if you were an original visitor. There's also a museum inside where you can see objects, paintings, and pottery.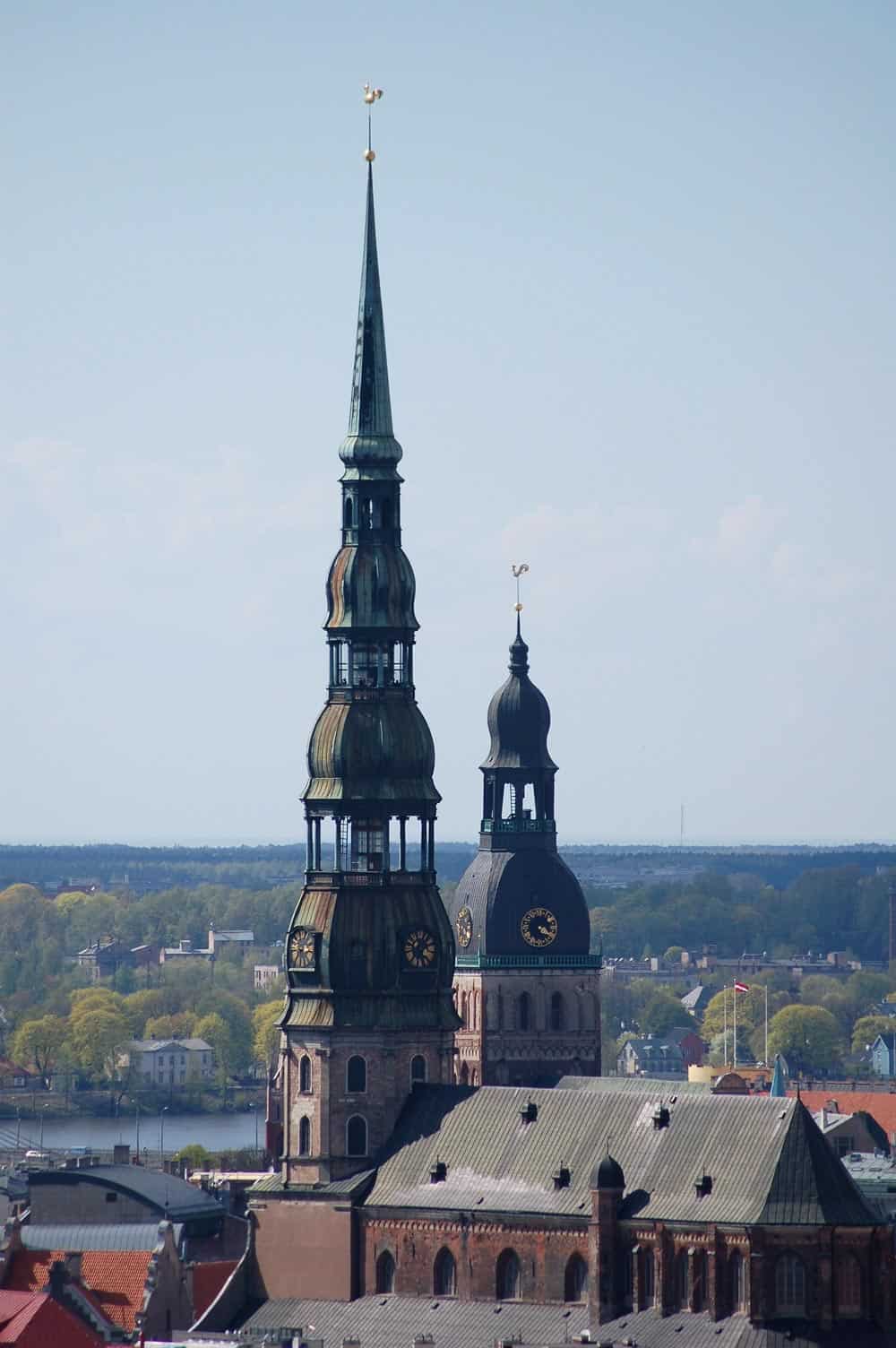 A Lutheran Church, one of the most famous in Riga. Besides the church, some of the halls are used as an exhibition place. You have to pay entry: €3 to see the hall and €9 to also go up the tower. If you go up to the tower, you can see the whole city from there. It's the best view of the city. Still, if you don't want to pay, the view from the outside of the church is also interesting.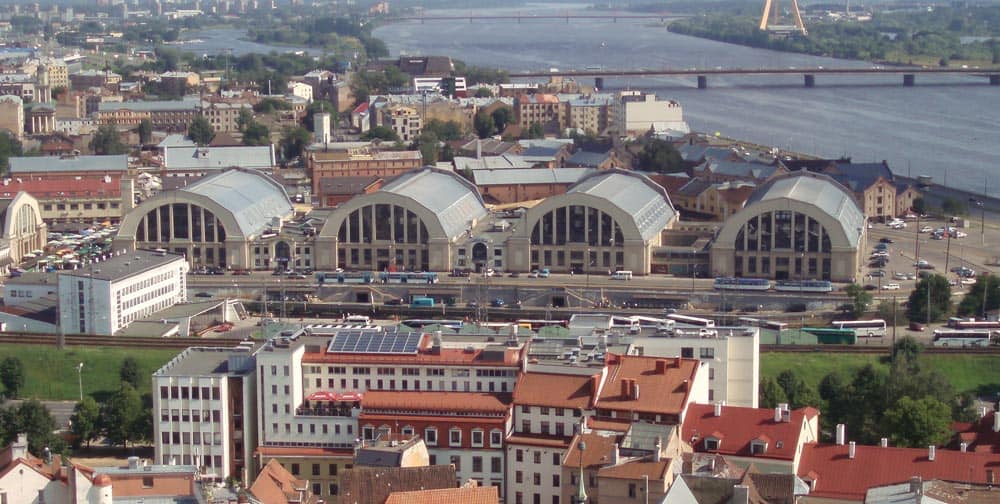 This is Europe's biggest market! Who would've known, right? The market is also a UNESCO World Heritage Site. The place was built in some old German zeppelin pavilions, that's already interesting! Here, obviously, you can try typical Latvian ingredients and really feel the Latvian culture. Go around and just enjoy the view. There's also a bar open until 11 pm with many local beers.
Pro tip: bring cash because you can't pay with card in most stalls.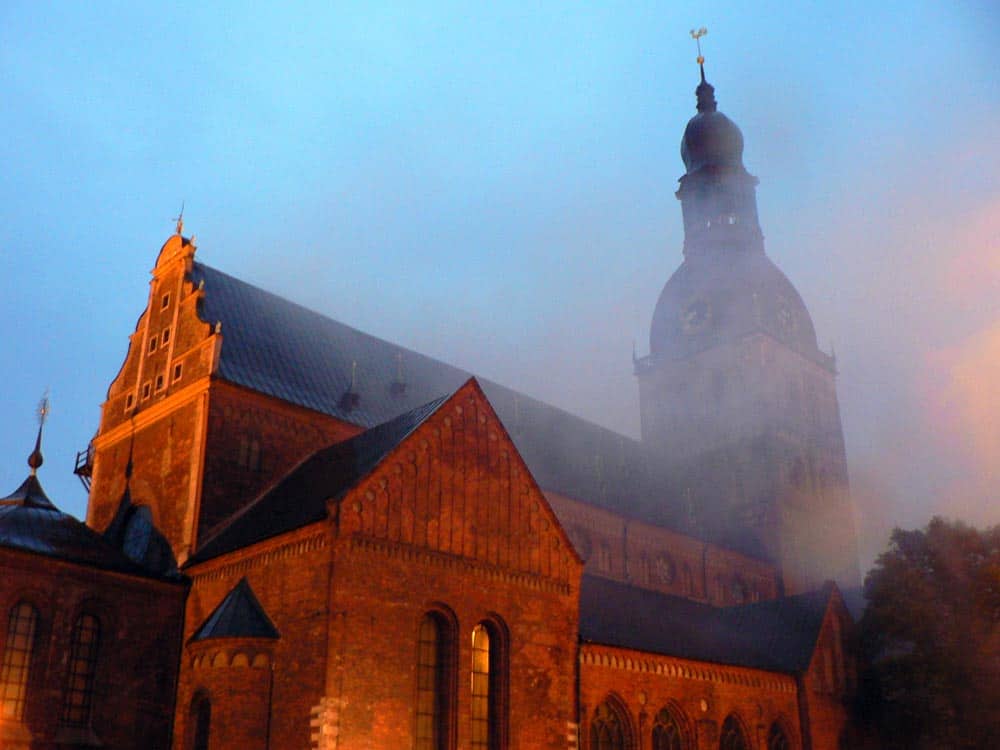 An iconic church in Riga! It's so well preserved that you'll feel as if you're back in 1211 when it was built. It's the oldest Medieval church in the Baltic states. The good news is that you can enter for free, just be sure that you're dressed appropriately. There are weekly concerts which are super worthy if you can attend. Check the concert calendar here.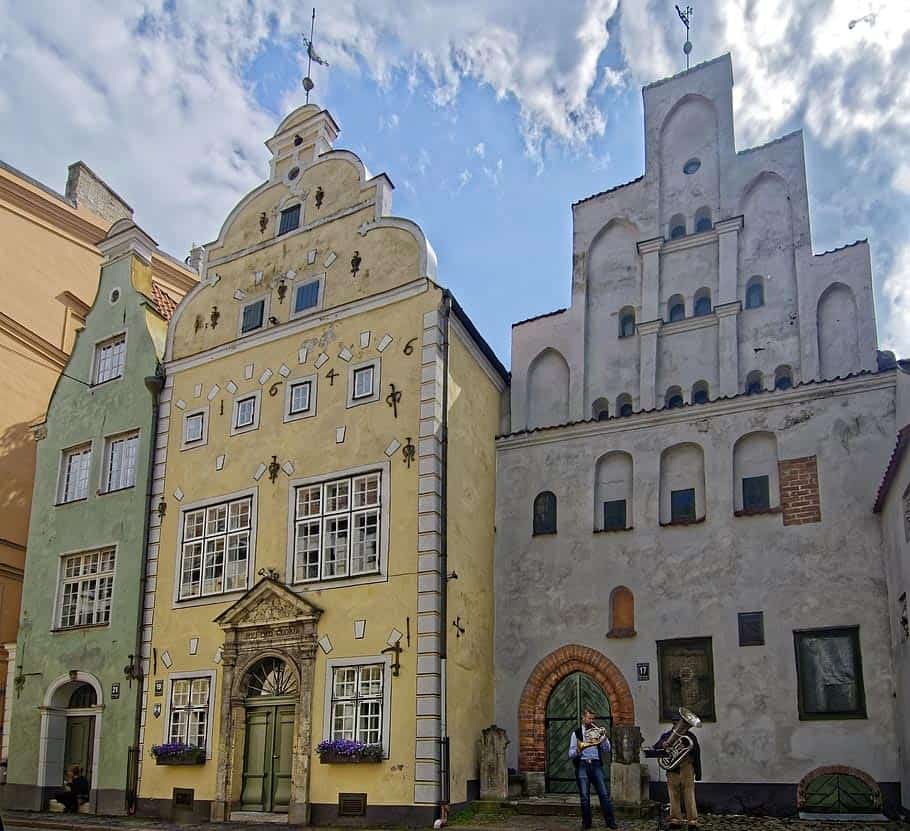 Another place perfect for architecture lovers! These are three houses built next to each other, each of them with a different architectural style. Although they were built at different times (even centuries), there's a legend that members of the same family built them. This landmark is a great place to understand more about Latvian architecture and culture. Nowadays, it houses the Latvian Architecture Museum.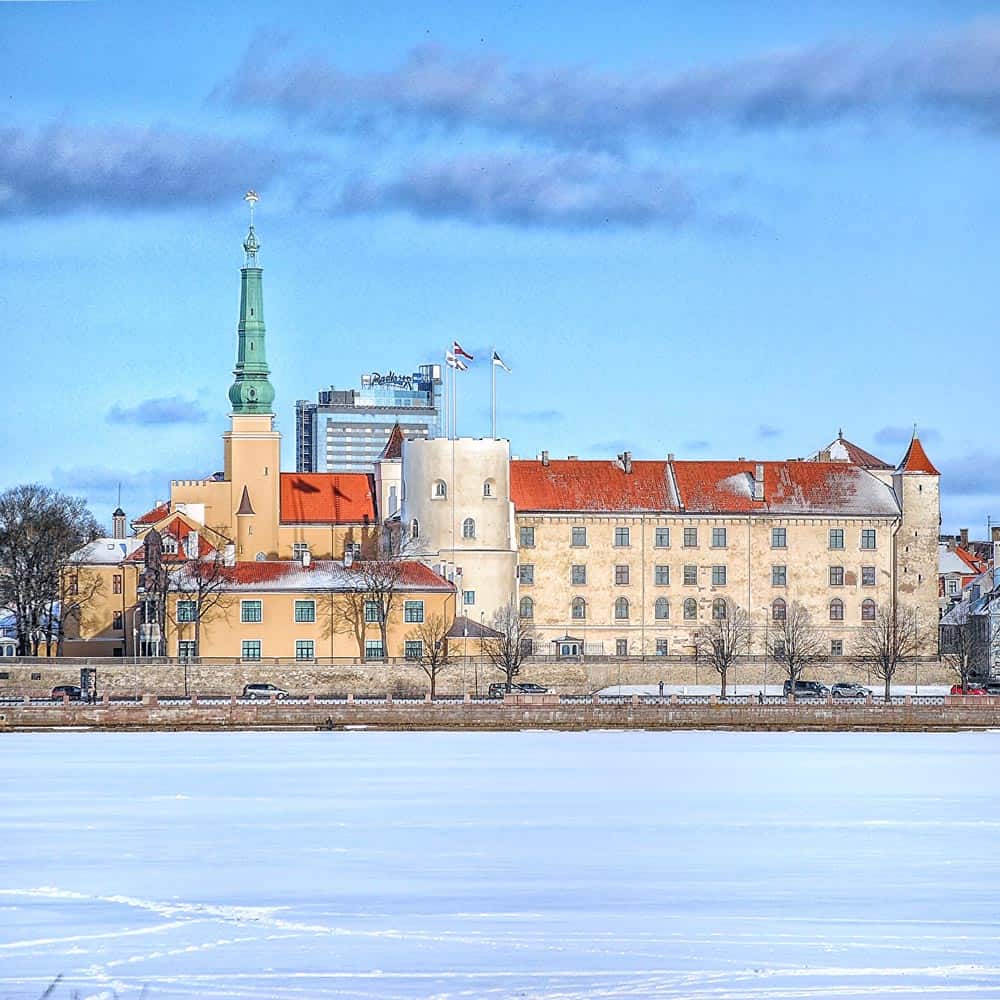 Right near the banks of the Daugava River, the Riga Castle now is the official house of the President of Latvia and home of the Latvian government. There are also several museums you can visit. It's nice to walk around but the sad part is that you cannot walk inside (just during one night of the year).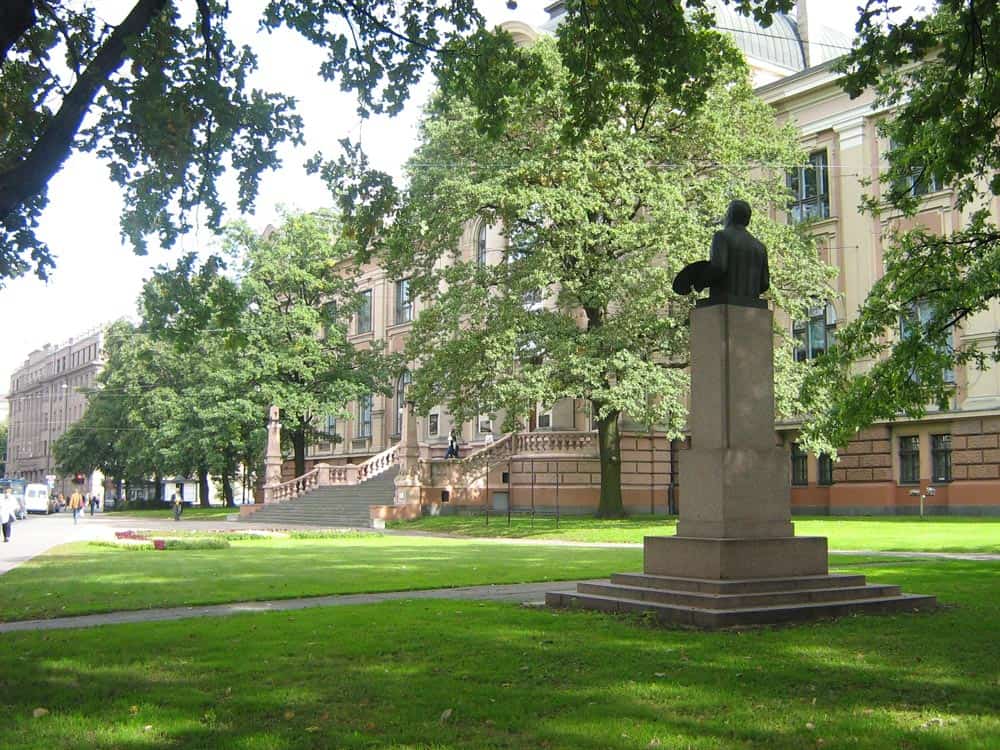 If you want to understand Latvian Art, go to this museum. They possess the richest, biggest collection of Latvian and Baltic Art with more than 50 thousand works of art. The building in itself is interesting and the entry is just €3.50. It's one of the best places in Riga!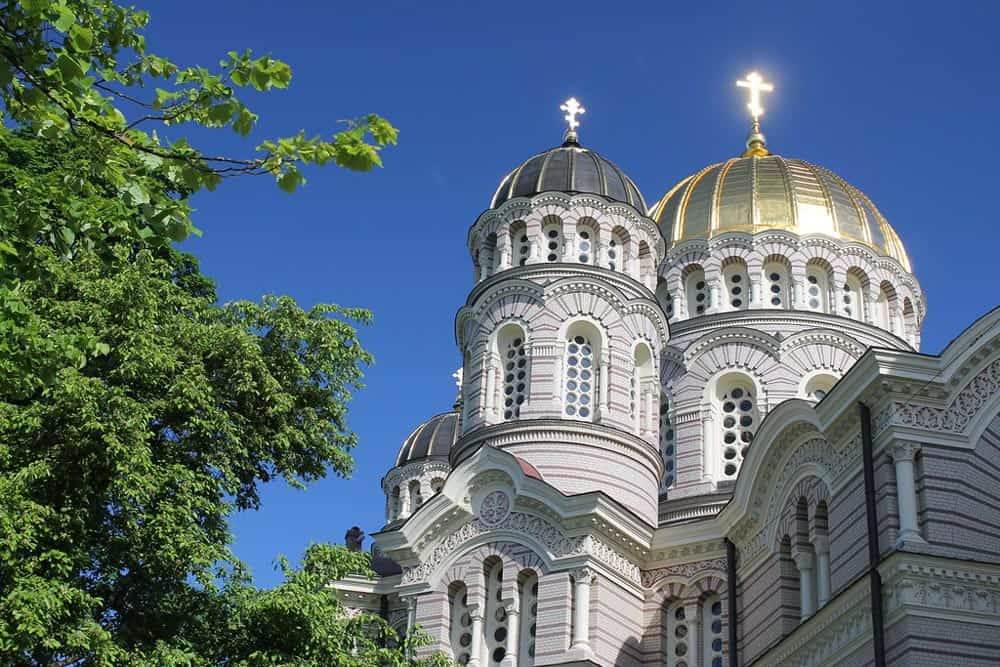 You've probably seen this church because of its famous golden domes. It was built during the time when the country was part of the Russian Empire, so you'll see Russian influences in it. A lot of visitors say it's one of the most beautiful churches in Europe… we'll leave that opinion to you!
1.10) Other things to do in Riga
2) Daugavpils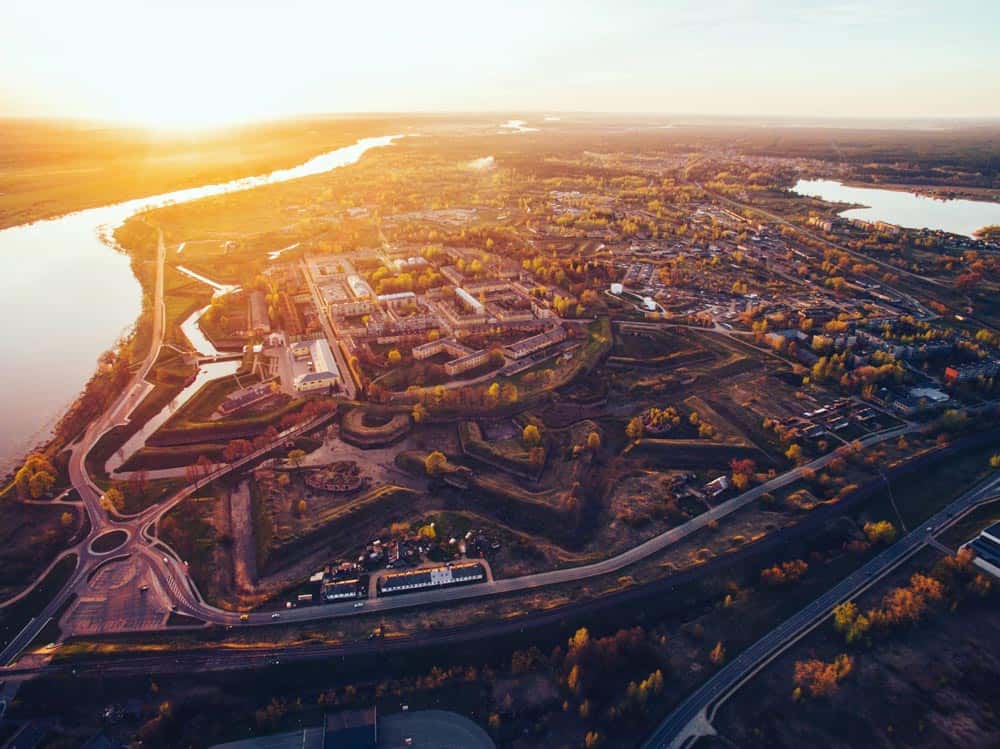 Some say it's not Latvia at all and it's more like visiting Russia… and it's true! The city has more of a Russian vibe and even a lot of people speak Russian. Although it's quite a quiet city, there's a lot you can explore… especially if you love nature!
Visit the Mark Rothko Center and Daugavpil's Cietoksnis -or Fortress (there's a bat center here!). Go also to the Daugavpils Skrošu Museum, which is one of the few places that still makes pellets in Europe. Don't forget to go to the Hill of Four Churches, here, you'll find a church for four main local Christian denominations.
3) Liepāja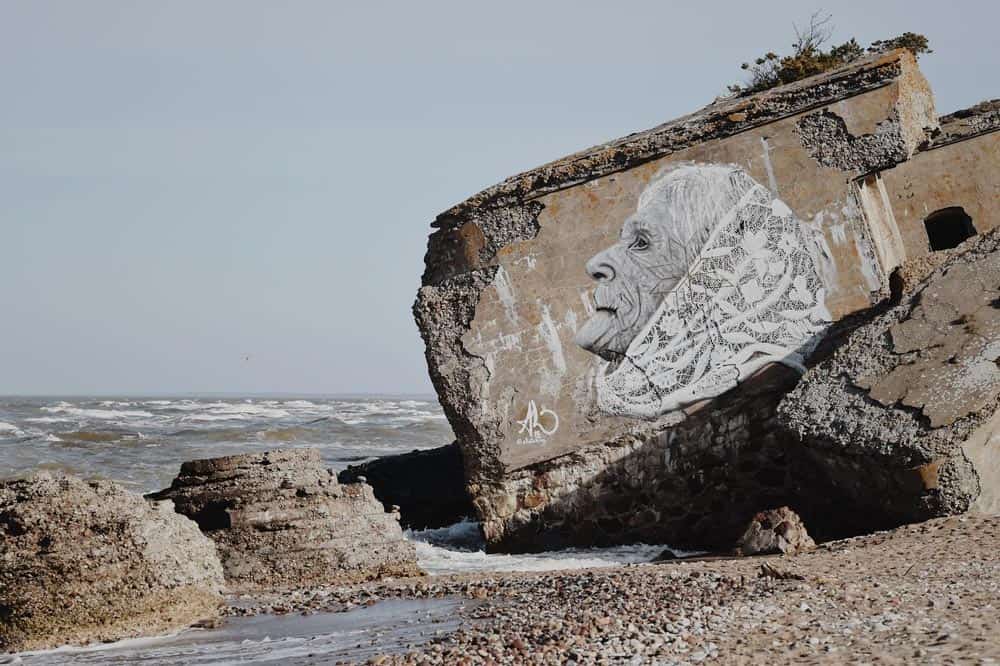 A beach destination! This isn't a resort town (unlike other beach destinations in Latvia) so you'll find fewer people and more space for you to have fun. Also, it's cheaper! And, if you're wondering if it's worth it, it's among Europe's best beaches!
But also, there are other activities to do in Liepāja. Go to the Karosta area, there you'll find the Karosta prison. This place was used as a Soviet and Nazi prison. Nowadays you can make a tour as a tourist… OR STAY THERE AS IF YOU WERE A PRISONER! Also, there are other activities like escape rooms, spy games, and even shows. Talk about grim entertainment. Close to this area is also the St Nicholas Naval Cathedral, a beautiful Russian Orthodox church that you HAVE to have in your list.
Include in your visit the Northern Forts, and finish your visit with a great beer and a local vibe, in Miezis un kompānija.
4) Jelgava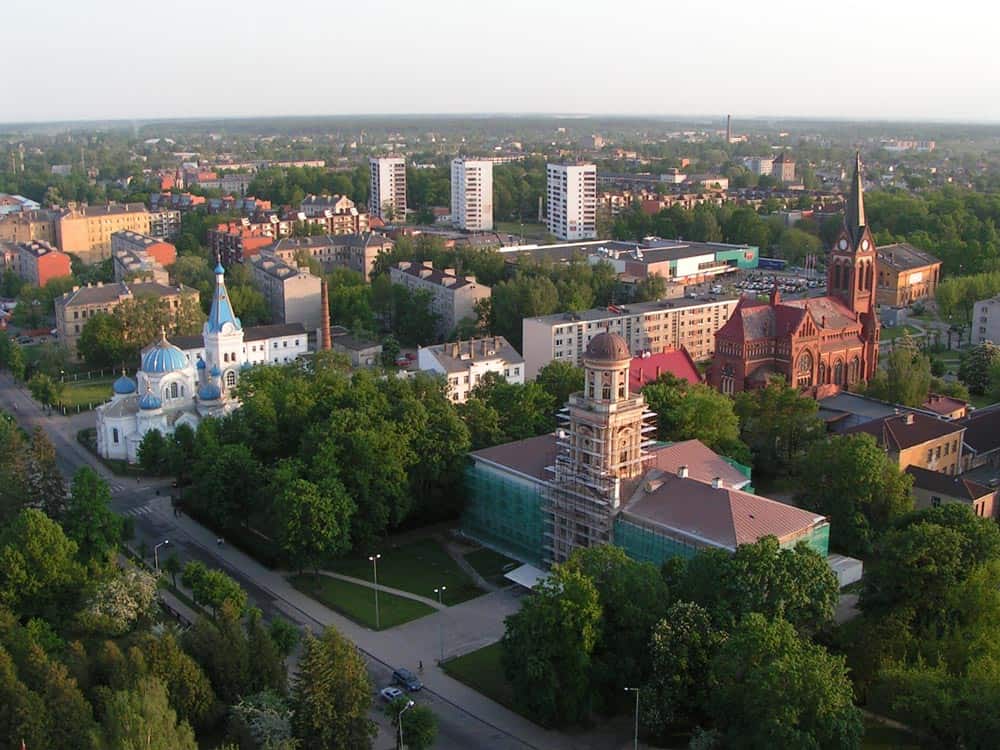 Jelgava is just one hour away from Riga so if you want to make a one-day trip from there, this is the perfect city to visit! If you do want to visit, do it so during the Ice Sculpture Festival in February or the Sand Sculpture Festival in June. These festivals are so unique that you will want to visit Jelgava then.
But that's not the only thing you can do there. The first one: visiting the Jelgava Palace. The Jelgava Palace is the biggest Baroque-style palace in the Baltics. Take a tour there, learn about the palace, and enjoy a hot chocolate!
And, don't miss St. Simeon's and St. Anna's Orthodox Cathedral, one of the four Latvian Orthodox Churches. If you can, attend a service, you'll learn a lot. If you're interested in museums, visit the Jelgavas History and Art Museum. Ah! And also, take a farm tour and make your own cheese or go hunting for your own shiitake mushrooms.
5) Ventspils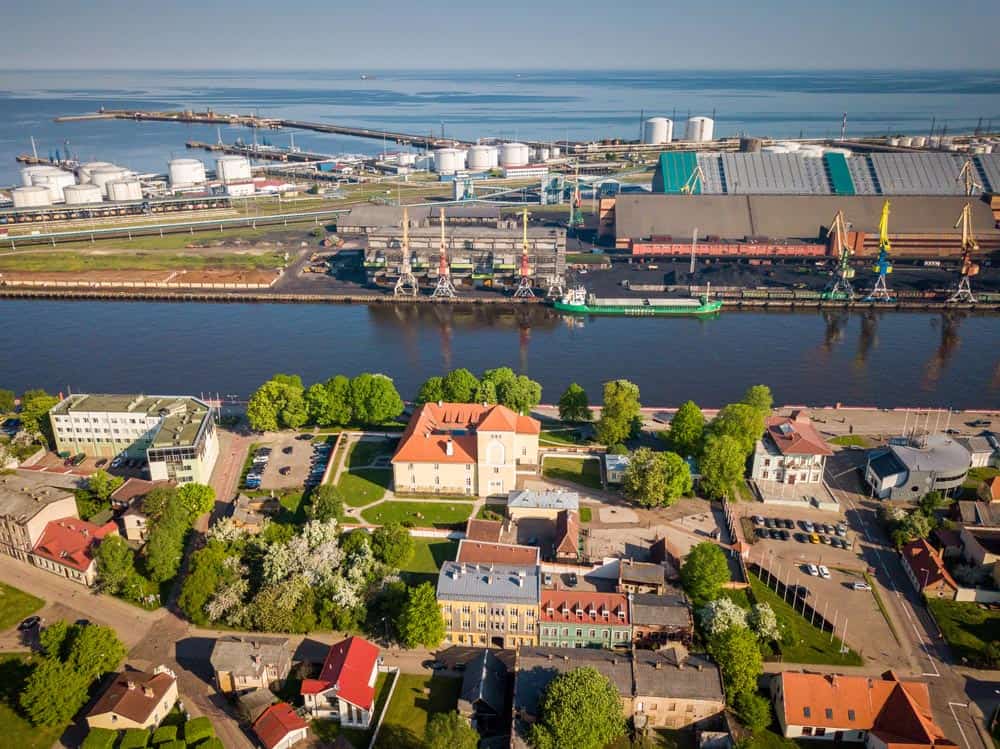 Ventspils is the perfect place for people that like to be super active during their holidays. This city is one of those places you can discover by biking, just like Copenhagen. All around the city, there are bike paths that lead you to forest areas. The forest is pretty safe and there are a lot of swamps, small lakes, and ruins of old buildings. You can also explore the shoreline since this is a port city. Būšnieku Lake is another of the spots you have to visit here. There, you can rent a boat and spend a chill time. For those traveling with children, there's a water park and an Adventure Park.
6) Cēsis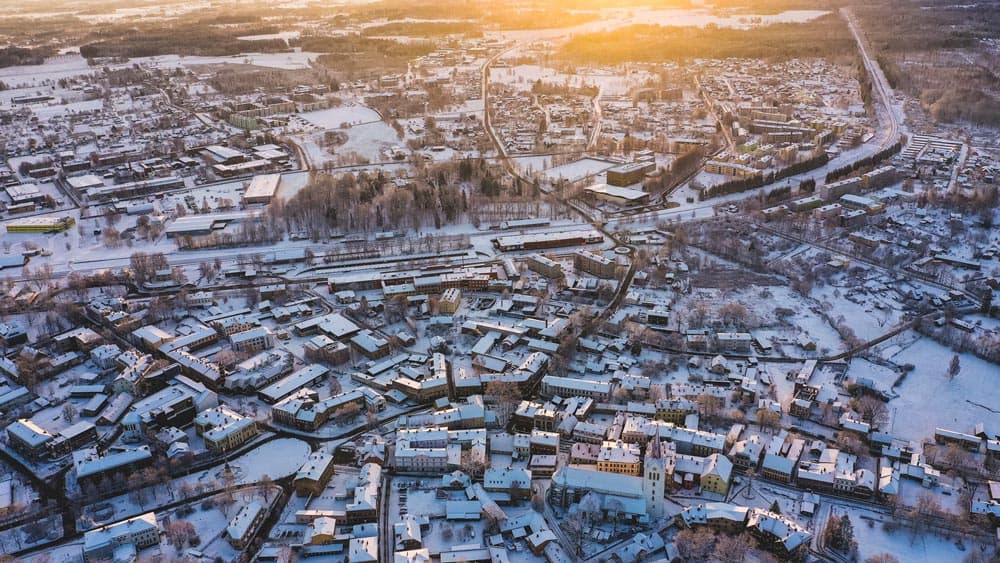 Cēsis is a little town in the northeast of Latvia (an hour and a half from Riga). This town is one of the best-preserved medieval towns in the Baltics so it's popular because there's a Medieval castle there from the 13th century. As said before, it's better to visit Latvia during the summer and here in Cēsis it gets better since there are concerts at this time on the grounds of the castle. What's better, you can have a Medieval dinner there… wow! And, as if that wasn't enough, for all you art lovers out there, Cesis has one of the most important art festivals in Latvia, you can check all the information here.
Now, if you're into coffee go to Melnais Gulbis, they have amazing coffee and the people there will explain to you everything about it. Also, it's fairly cheap. For bread, go to Cēsu Maize and for local organic goods, visit Viekals Kimene.
Cēsis has some of Latvia tourist attractions that are worth seeing!
7) Kuldīga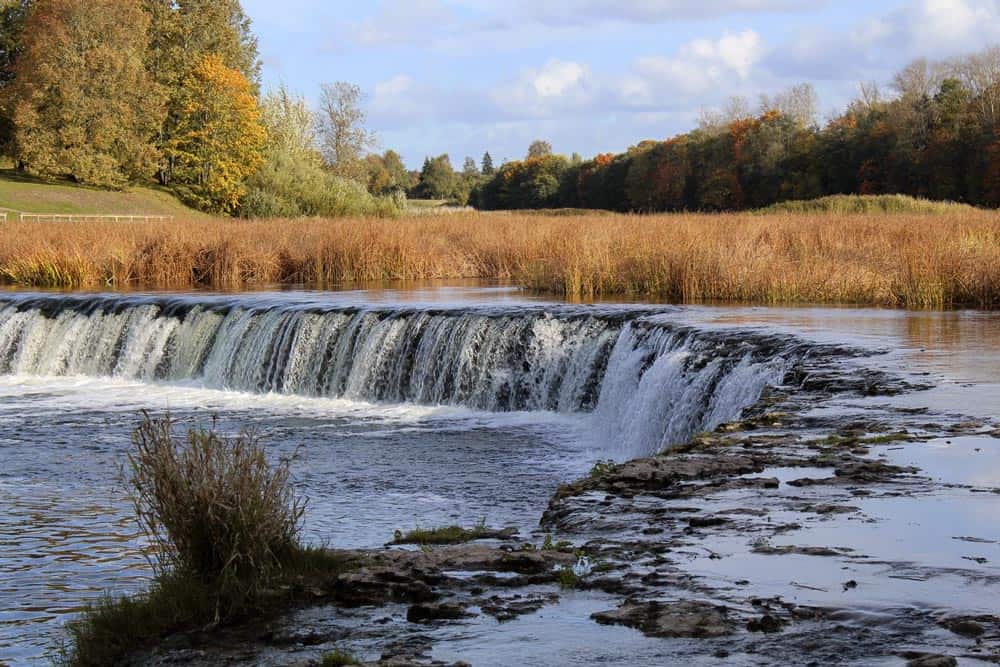 A Latvia vacation wouldn't be complete without some nature and Kuldīga is the perfect place to fall in love with it. Kuldīga is home to the widest waterfall in Europe: Ventas Rumba. The town also has an iconic bridge that crosses the river. Take off your shoes and walk from one side to the other (but leave your personal things in a safe place, you wouldn't want to lose them). During the summer, you can also jump in and it's a great place to have fun with the whole family! There are also a lot of cafés and parks around, perfect for a relaxing weekend.
But don't worry if you're visiting during the winter, this Medieval town has also other points of interest like the Pelči Palace, and the Kuldīga District Museum.
8) Sigulda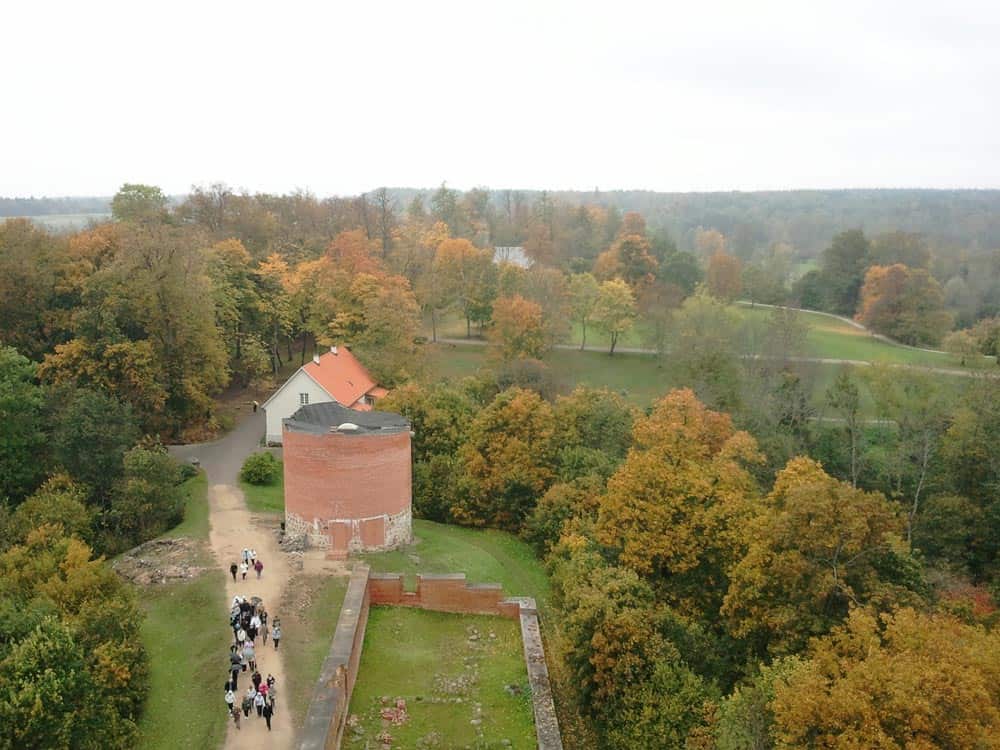 Very close to Riga, it's only an hour away from the capital of Latvia and it's the perfect weekend getaway. Latvia tourism isn't complete without Sigulda. The most famous landmark in Sigulda is the Turaida Museum Reserve. In this place there are a lot of activities: visiting the Turaida Stone Castle, walking around the gardens, going to the Turaida Church, and amazing at the buildings of the manor. For those visiting during the summer, rent a bike in the city and bike to the castle, it's worth it!
For those more into adventure, there are also interesting things to do in Sigulda. First, if you're visiting during winter, you can go skiing. If you've always wanted to bungee jump from a cable car (?), you can also do that in Sigulda. And, if you want to try a not-so-common winter sport, try the bobsled circuit here.
9) Saulkrasti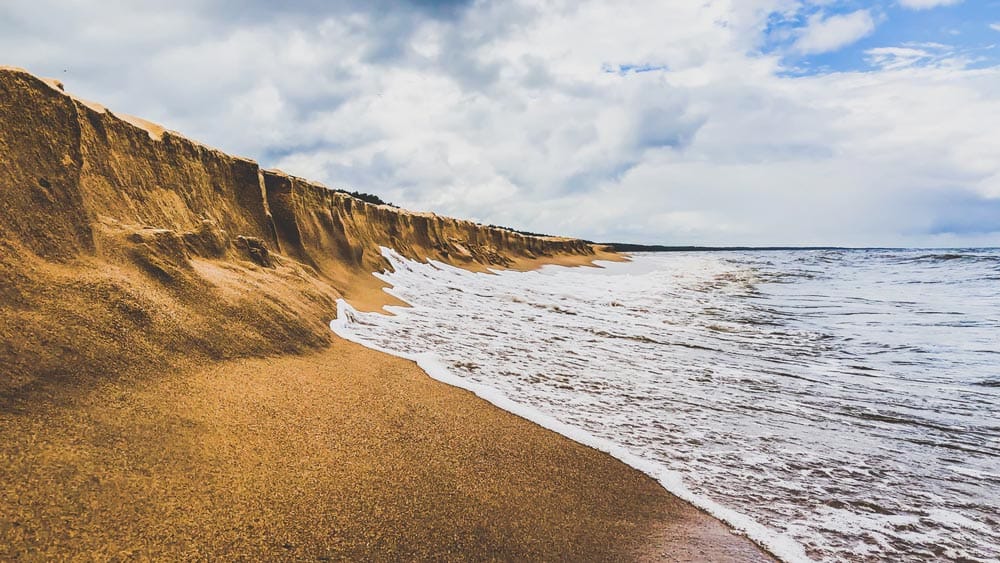 Another beach destination… and so pretty! For those who travel in Latvia, this is a must-see. It's one hour away from Riga, so also you can visit it on a day-trip. Go to the White dune for a white sand beach, a genuine Baltic image. Although a bit touristy, you'll find your way. My advice would be to enjoy the sunset there! The water here is shallow, so it's great to visit with kids. Up to the north of the White dune, you'll find public beaches, many with playgrounds, restaurants, and entry-free.
10) Līgatne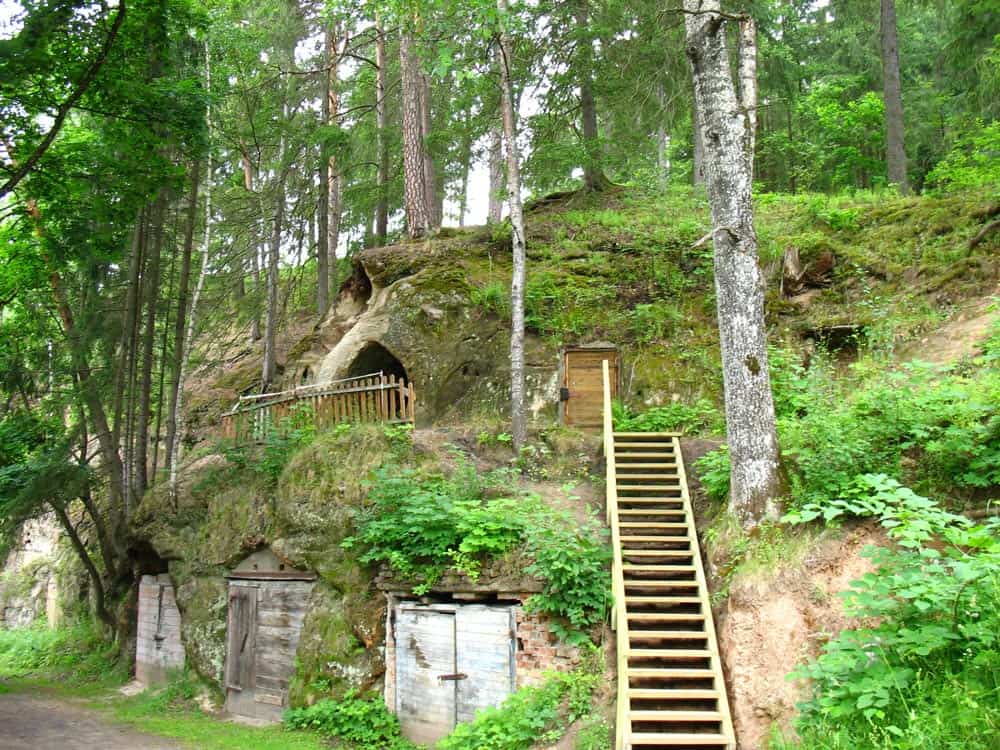 The perfect destination for nature lovers and just one hour and a half away from Riga. Līgatne is home to Līgatne Nature Trails. This place is a mix between a zoo and a nature park. All around, you'll be able to walk some trails and see wild animals in the meantime. There are mooses, squirrels, boars, and more. Many of the animals that live in this zoo have been abandoned or injured.
In for some physical activity? Head to the Gūdu Cliffs. This is a sand cliff by the river and you can even camp or have a picnic there! A perfect activity if you're interested in some cheap travel in Latvia.
I hope you enjoyed these Latvia travel tips! Which of these things to do in Latvia will you add to your list?