Home » Destination Guides »
A city that has been molded by earthquakes, wars, and the dictators, Bucharest has had its share of struggles. But, if you look at it from the eye of a traveler, the cultural overdose, and a snazzy landscape, your Bucharest diaries will bloat with great memories in a city also dubbed as Little Paris. 
Witness the remains of the communistic regime, exploring the historic monument buildings – Palace of Parliament, Oldtown, museums, and stretching your legs amidst the beauty of the parks.
Give a read to our guide on things to do in Bucharest before you plan your next getaway to this amazing Romanian jewel.

1) Gaze the Palace of Parliament
World's biggest Parliamentary Building and Second largest building after the Pentagon happens to be in Bucharest. Created by communist dictator Nicolae Ceausescu in 1984, the building reflects the skill of the country's best artisans.
This giant building has 1100 rooms, out of which about 500 remains vacant. The interior is beautifully boasts with mosaics, golden plasters, stained glass windows, rich and heavy carpets that catch every visitor's eye. 
To reach the palace, you can either take a bus to reach Casa Academei or Statie RATB. Otherwise, take a metro to reach the Ivzor Metro Station. The 1 hour and 45 minutes tour will cost 45 Lei for adults and 25 Lei to students. 
# Tip: Don't forget to carry your passport to experience this mammoth House of People.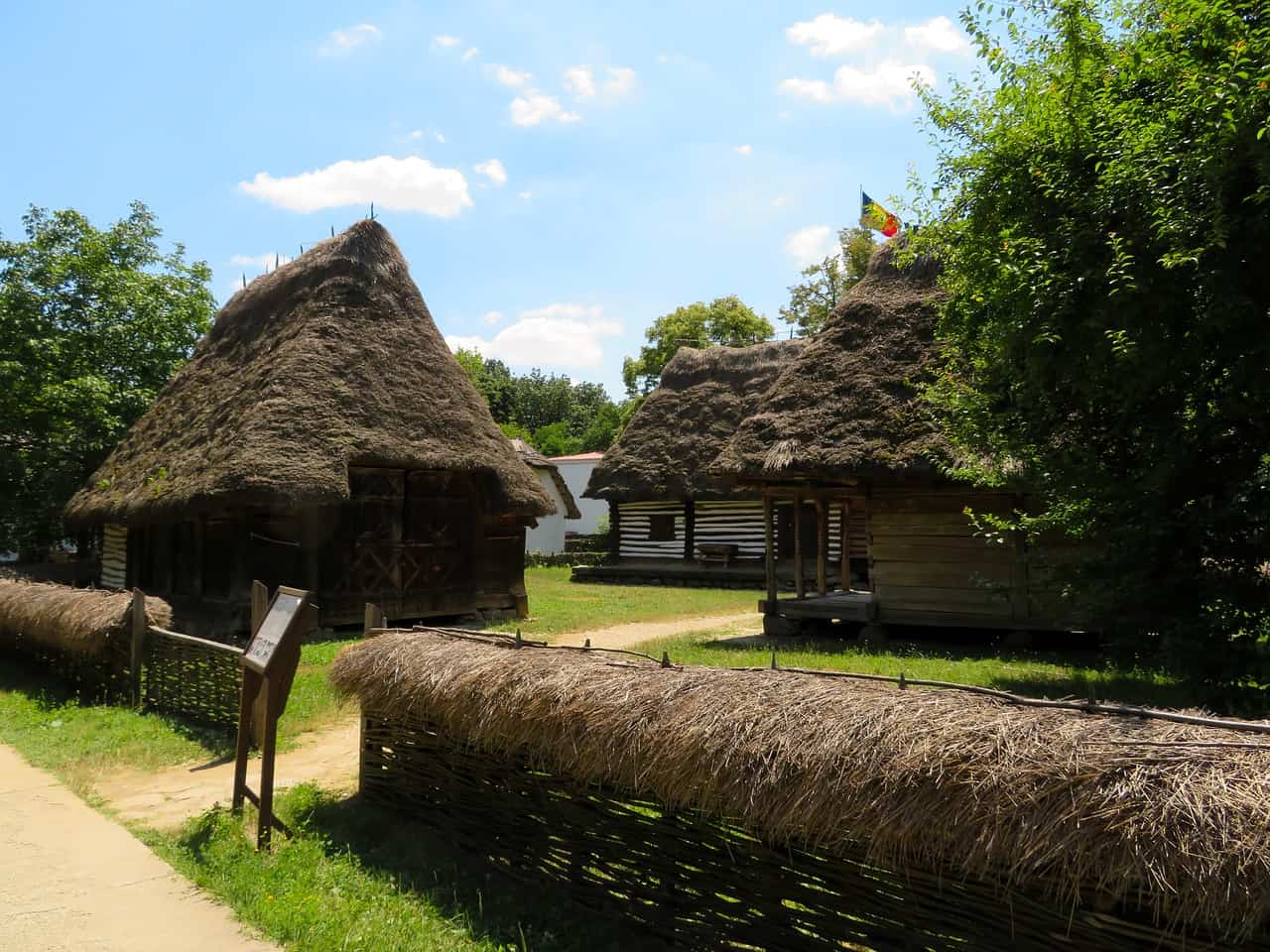 2) Feel Romanian Village Life
Dimitrie Gusti National Village Museum, BucharestThe Muzeul Satului Village Museum –"Rural Heart of Bucharest" is one of the first open-air ethnographic museums in the world. 
The museum showcases 346 unique peasant homes, technical installations, watermills, windmills, and other traditional architecture safeguarding the story of centuries of rural creation. During the 2nd World War, this building was used to host the refugees.
It hosts many traditional fairs with an authentic display of food and crafts.
A tour to rural Romania is one of the best things to do in Bucharest amid an urban setting coupled with local flavor and culture. 
Several buses tread on the route that links to the Romanian Village. When going by a bus, keep an eye on stations, Arcul de Triumf, Muzeul Satului, and Institutul Agronomic. For a metro, get off at the Aviatorilor Station. As for the costs, you may have to pay around 300 Lei for a guided tour in English.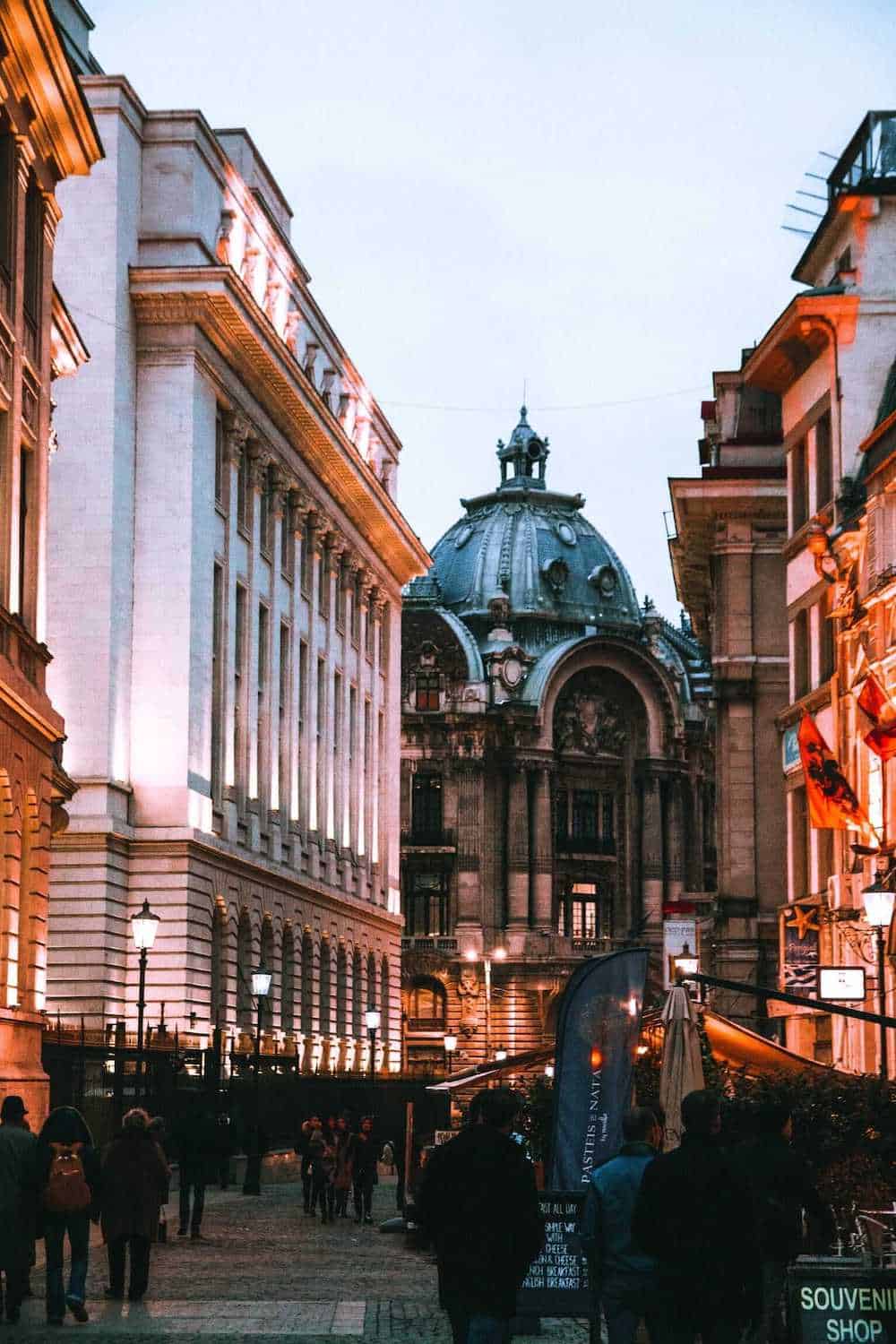 3) Mosey around Old Town
Residing in the center of Bucharest this part of the town streets is filled with antiquity and splendid architecture. Nicknamed as "Little Paris" when the art nouveau palaces and architecture were reminiscent of Paris.
One of the top tourist attractions glorifying Bucharest tourism located in Old Town is Villacrosse Passage. The spectacular yellow glass-covered passage is the perfect place to smoke water pipes with different flavors in Egyptian themed cafes. 
Or you can enjoy a cup of Turkish Coffee. Connecting Calea Victoriei to Lipscani, it is similar to the glass-covered passage in Milan and Paris. Don't miss this warm and cozy passage with lively restaurants and bars.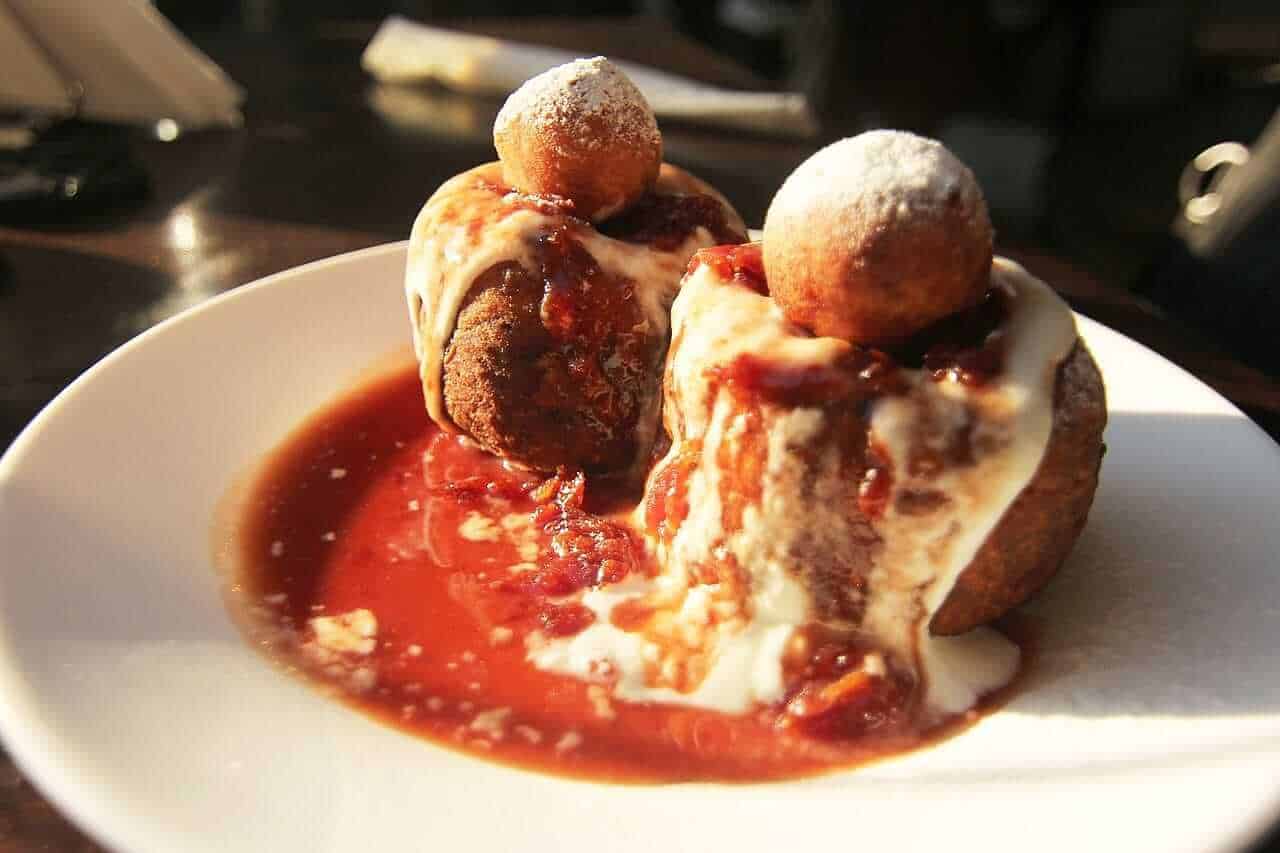 4) Feast on Romanian Food
Deep dive into the Romanian Food Culture!!
How can a place which is dubbed as Little Paris cannot have some soul-warming food? Everybody knows that the Romanian Sarmale and Papanasi are out of this world and a must-try when visiting here. But, if you are really looking to spoil yourself on some delicacies, take a tour of the street food in the city (ask for Covirgi). 
When in a restaurant, ask for a locally made plum brandy tuica (thank us later). The Romanian food is one of the many reasons why visitors love to explore every corner of the city. And why shouldn't they, who would want to miss having delicious food at $73 per day, give or take.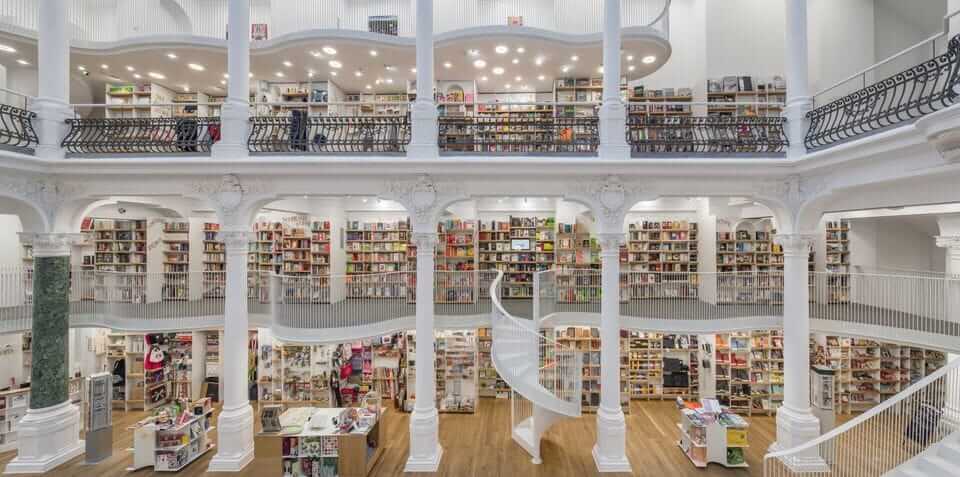 5) Book Lovers, Invade here!
One of the most popular Instagrammable spots is the book store Carturesti Carusel. You will find it residing in the heart of Old Town in the Lipscani street.
It is an amazing and beautiful building with the ultimate collection of books.
Apart from books, it is a great place to pick up some interesting souvenirs. Also, there is a Café upstairs offering great coffee with heaps of cream.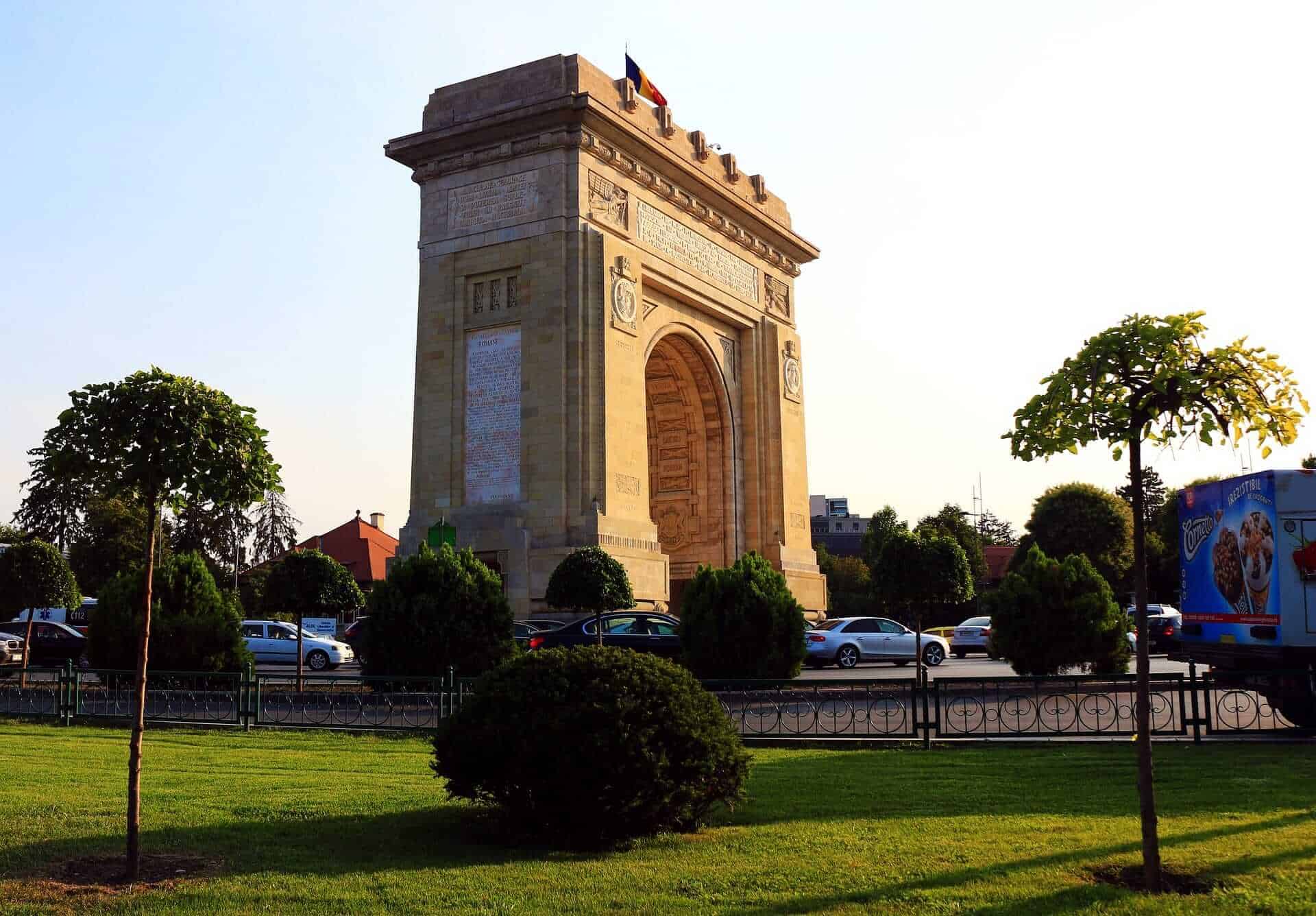 6) Arcul de Triumf
The Arch of Triumph of Bucharest is the replica of one in Paris. This arch was built after Romania's independence in 1878 and to welcome the victorious troops in the capital.
And if by any chance you travel to Bucharest around the 1st of December, make arrangements to attend the Romania National Day. Because on this day, the Arcul de Triumf is a center of attraction with military parades are held beneath the arch.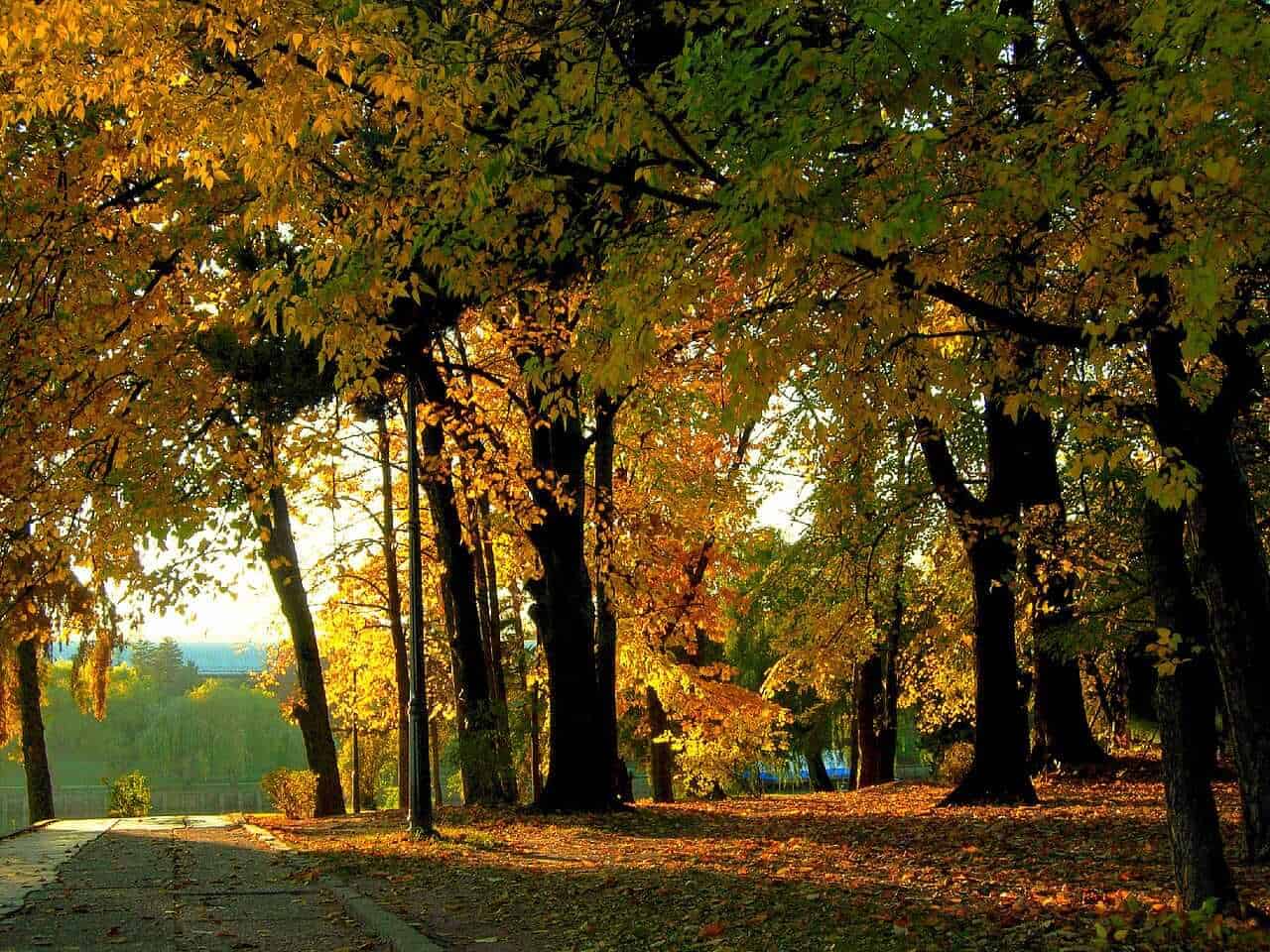 7) Tour the Local Parks and Street
Stretch your legs and spend the day exploring the local parks. Exploring the local parks is one of the best money hacks to explore Bucharest at an affordable price. 
Cismigu Park: is the oldest park in the capital, full of fountains, monuments, and bridges.
Herastrau Park: One of the largest and prettiest parks in Bucharest, the Herastrau park boasts alluring walking areas and great restaurants. It is a popular place among tourists to sit along the riverside on warm and sunny days.
King Michael Park: Stroll around the park or rent a bike to take a look at this historic park. There is a line of food and crafts stalls, try Salam de Biscuiti from one of the food stalls.
8) Visit the Historic, Hidden Churches
Explore the beauty of tiny churches and chapels clasped in the small corners of the Old Town. The Stavropoleos Church in the Old city is one of the must-visit places in Bucharest. Not only this, but it is also adorned with rich wall paintings, and carved doors are a great example of ecclesiastical architecture.
Other historic churches that must be visited are St. Apostles monastery, Antim church.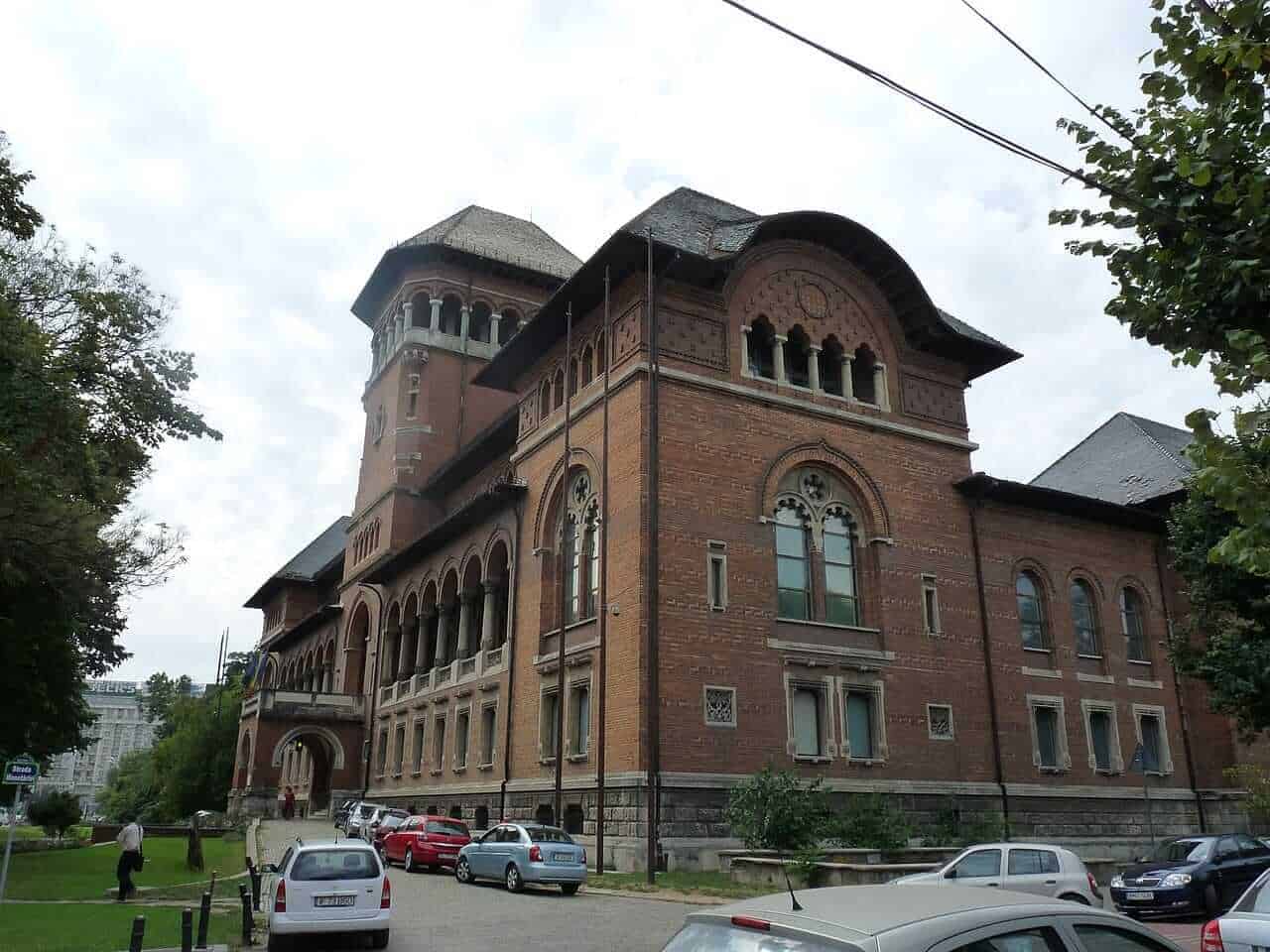 9) Museums in Bucharest
Bucharest has about 60 museums spread all over the city. Showcasing Romania's art, exciting, rich history, and folklore, it attracts ever-growing numbers of visitors. 
Most famous museums among the tourists are:
National Museum of Contemporary Art

– Situated in the Palace of Parliament, it is the city's top avenue. It represents a wide collection of Romanian and Eastern European artists.

Museum of Romanian Peasant-

It possesses the country's rich collection of ceramics, peasant costumes, rugs, and carpets and gathered objects over generations all over the country.

National History Museum-

You will find many historic artifacts here even from back before the Romans, Ottomans, and Hungarians. The museum has an impressive display of war objects, jewellery made of solid gold in Europe.
Similar to the money-saving tips that we enlisted for Prague, you can also find some great museums to explore for free.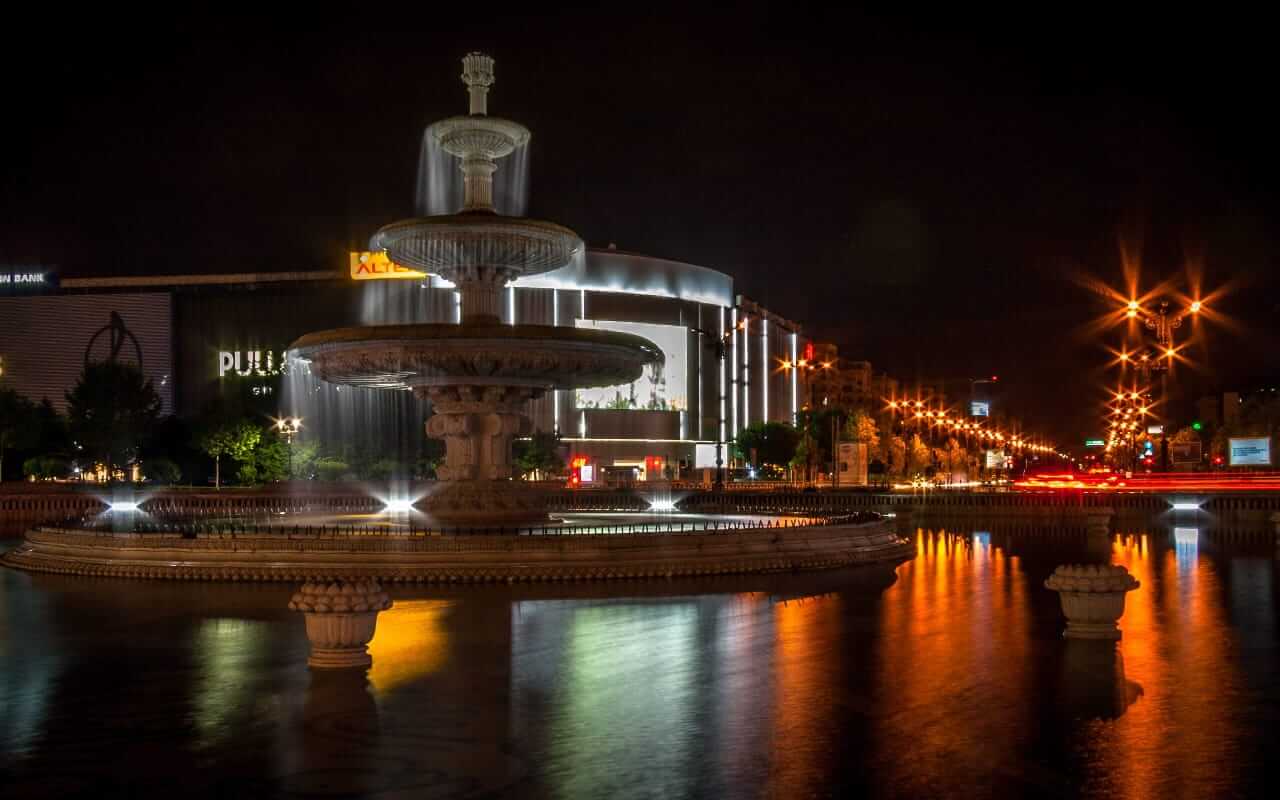 10) Delve Deep into Vibrant Bucharest nightlife
Are you a party animal? Who isn't?
Well, if you are visiting Bucharest, let your party animal unleash in Downthings town, this is where all the magic happens. The city loaded with clubs, bars, and restaurants that easily lure all the young and eager party-goers.
As the sun goes down, the city offers nighttime chills and thrills 24/7.
Compared to Western Europe, Bucharest's bars and clubs are available for all budgets. Some of the famous ones are- Bamboo Club, Face club, Kristal Glam Club, Fire Club, Expirat Club; By no chance you should miss these energetic clubs.
Not a fan of clubbing? Head to Unirii Square – Grand fountain show takes place during spring and summer.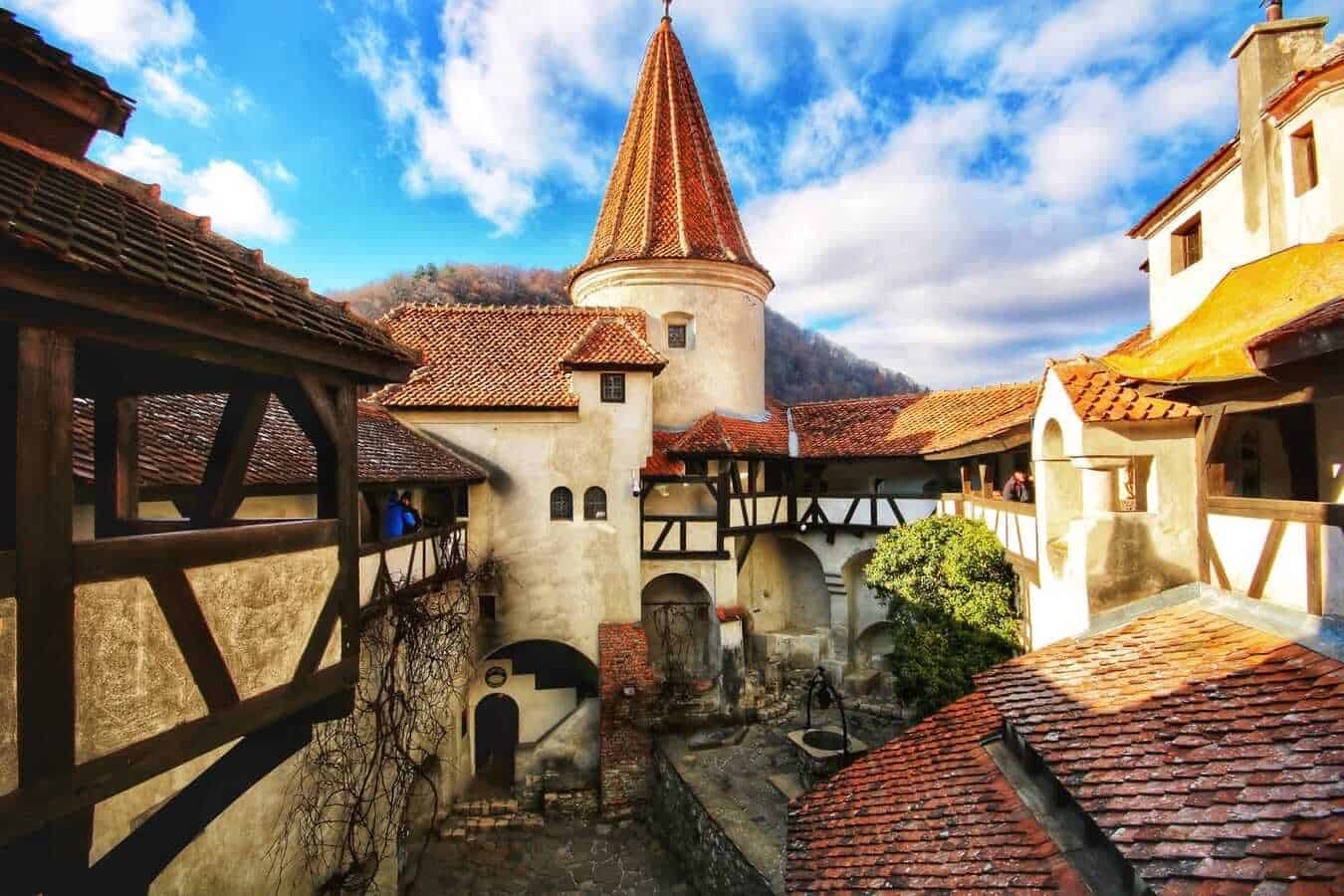 11) Spend some time with the Vampires
Many travelers take a city break here and head to Transylvania to know mysterious stories of bloodthirsty vampires and howling wolves. Visit these stunning castles up the hill – Peles Castle, Bran Castle, also known as "Dracula Home."
We do not see and hear about vampires only in Bram Stoker's novel. These mesmerizing castles surrounded by lush green forests. Moreover, there is a museum inside the castle, which houses by the items of Queen Marie of Romania, who lived there from 1920 to 1938. 
To sum it up…
Bucharest may present its own doubts about being a not-so-good city to travel, but it is rising above all the skepticism, it is energetic and vibrant. 
Have you started to make a list yet? Bucharest is a great travel destination, especially if you are jumping to any other major European destination. Amongst all the big players of the travel world, Bucharest has built its own uniqueness and a nurturing environment which almost makes you feel like home. 
The food, destinations, people, and everything will create some amazing memories for you. If you would follow this list of things to do in Bucharest, fun is imminent.