Home » Destination Guides »
The world is divided into various continents, countries, and elongated border lines. As a traveller, you can explore several countries by going into the edge of scenic borders, sometimes traveller-friendly and boring border crossings.
The onset of border crossing may be confounding but you should prepare yourself beforehand with all the necessary documents and essential gears for a successful border crossing. Here we have enlisted some of the popular border crossings across the world along with prerequisites for a wonderful journey ahead. The crossing may be difficult but truly worthwhile.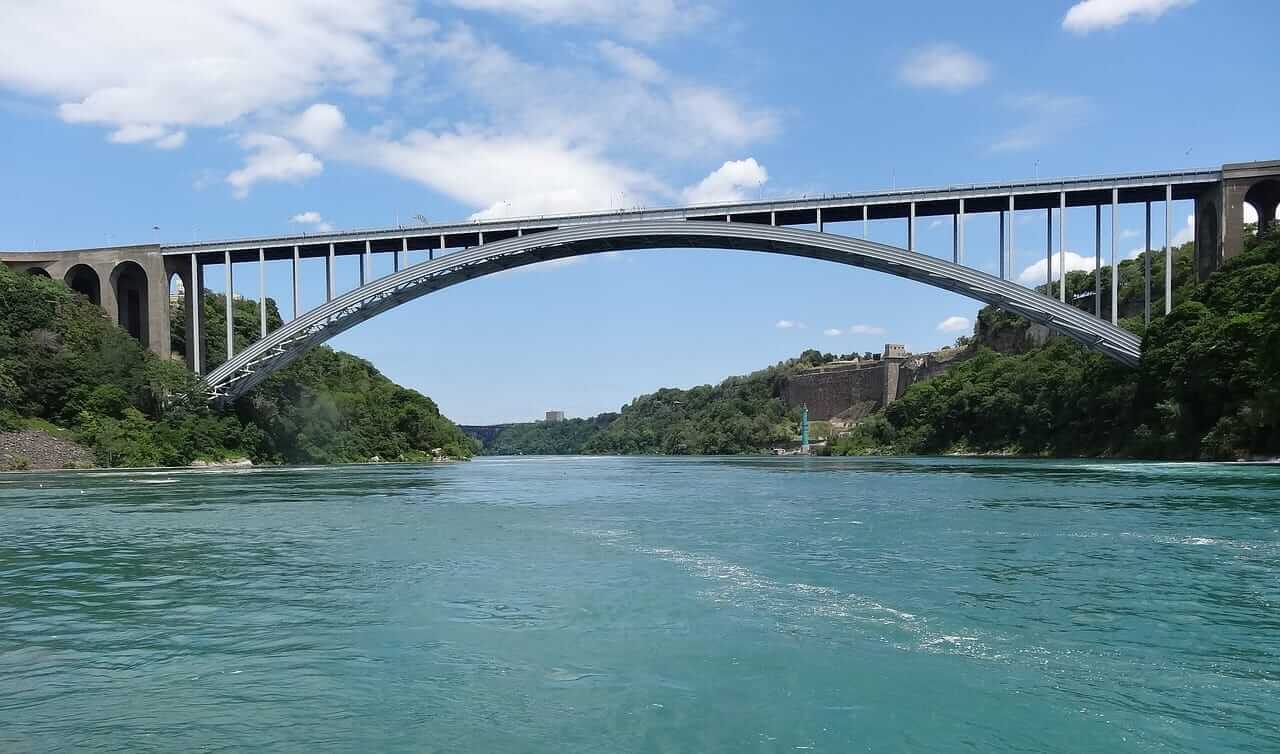 1) Canada-USA border Crossing
The Canada-USA border is also popularly known as International Boundary and the longest Un-Militarized International Border in the world. You can cross the border from either side with a breeze with advanced planning but have to spend some painful time during peak times.
If you are a US citizen and pop down into Canada then you should have a valid Passport, Passport Card, or else a NEXUS card. With a NEXUS card, you can overcome the hurdles through dedicated vehicle lanes.
1a) Border Crossing fees
You can apply for a NEXUS card on the Government portal and have to pay a cost of $50 for a five-year membership. In such cases, the children under the age of 18 are free for crossing the border. They only have to show a valid birth certificate to the patrol parties in the border.
On the other hand, if you are an outsider and non-US citizen then you can opt for ETA which is known as Electronic Travel Authorization. For applying an ETA you have to possess a working credit card, genuine passport, and last but not the least a valid email address. During the application procedure, you have to answer a few basic inquires along with your personal information. The cost of ETA is usually $7 it will be valid for five years.
1b) Things to Watch
Remember, the US-Canada border is one of the peaceful borders in the world, still, you have to comply with the necessities and answer the below questions briefly.
Your purpose of travel
Travel duration
Places you want to visit
Most Canadian towns accept US Dollars but in some parts, you have to deal with Canadian currency only. You can exchange your US currency in the tourist attractions and malls with a good exchange rate. The Canadian government seeks travel health insurance from the tourists; hence you have to buy the same beforehand.
1c) Canada-US border Crossing Scams
Beware of forged emails and phone calls in the name of CBSA (Canada Border Services Agency). The counterfeit attempt is to grasp your personal information and insurance numbers.
According to CBSA they never ask for your social insurance number or request you for processing the payment, hence you should retort to such initiatives, it's completely a scam.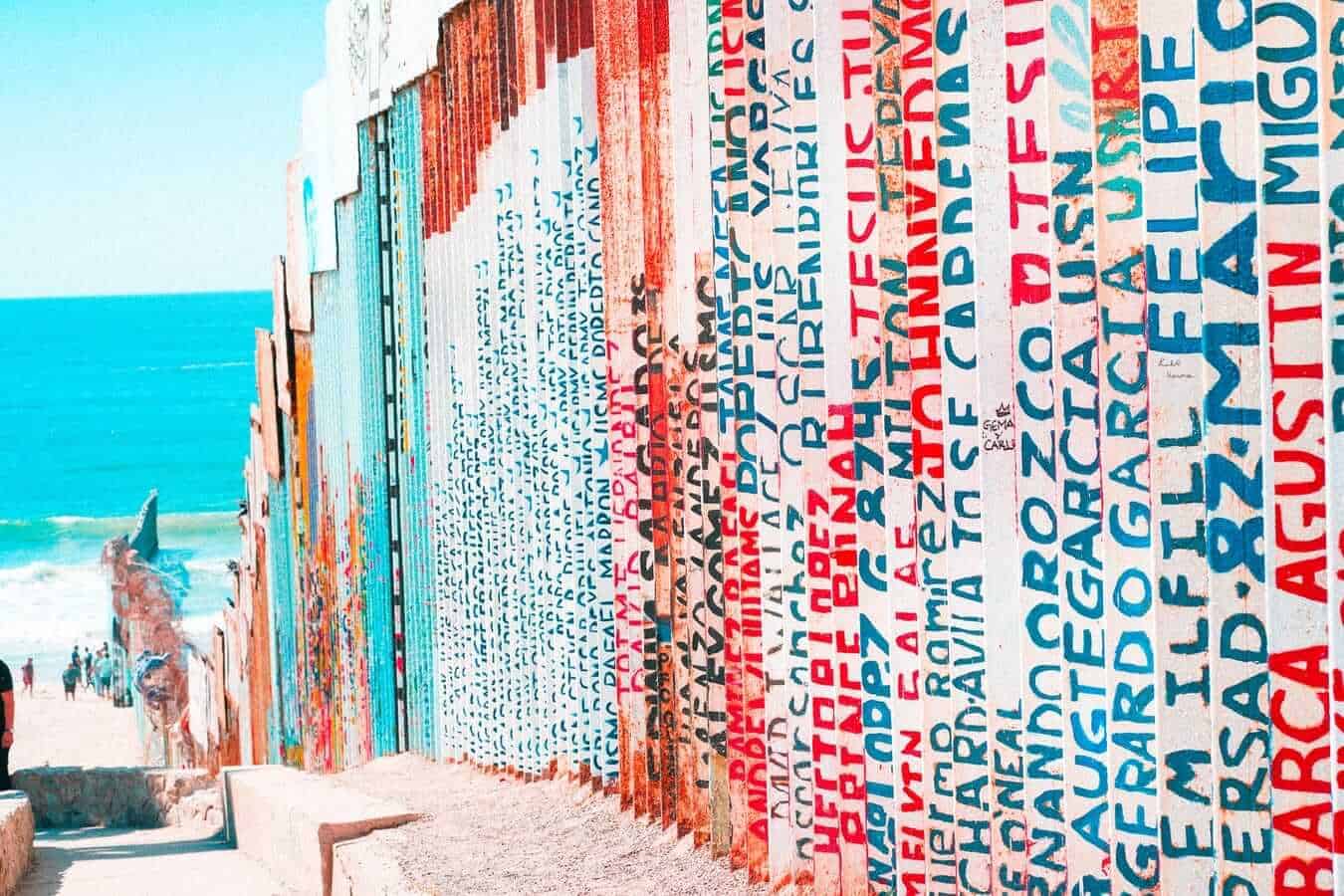 2) Mexico- USA Border Crossing
The Mexico- USA border is amongst the busiest and tenth-largest border in the world that divides Mexico and the United States of America. The border stretches out from the Pacific Ocean to the Gulf of Mexico.
Primarily there are 48 Mexico and USA border crossings including road and if you are planning a voyage to either country you should consult with the embassy or the consulate. With this, you can have a proper idea of the required documents, fees, and other necessities. Apply beforehand for your travel as if you are planning in the peak time you may have to wait at least for ten weeks.
If you are a US citizen then you must have to show a valid Passport and as a tourist, you do not have to opt for a tourist card if your stay is less than 72 hours. In such cases, you can only cover an area up to 30 Kms of the American borders. On the other hand, for a further journey, you need to apply for a tourist card. For the tourist card, you should contact Mexican Consulates as well as the tourism department and have to inform the purpose of your visit.
If you are going to stay in Mexico for more than six months then you must require a valid Visa but it is only applicable for the purposes other than business as well as vacation. If you are a passport holder from the countries coming under No visa required list then you do not need to apply for a formal Mexican visa. In such cases, the government may ask you to opt for a tourist permit or Forma Migratoria Multiple (FMM)  – a document that allows some nationalities to cross the Mexican border without a visa.
2a) Border Crossing Fees
Every tourist and businessmen arriving in Mexico has to pay a fee of around US$25. Also, you must a valid passport with one page per stamp blank pages at the time of entrance. As a tourist, you should have a valid travel health insurance and a minimum amount of USD 10,000 for entry as well as exit.
2b) Things to Watch
As a US citizen you have to present the I-551 permanent resident card while returning. Do not ever forget to carry the tourist card with you all the time as you have to submit the same at the time of exit. If for any reason you miss the card then inform the Mexican immigration immediately and obtain a new one after paying a fine.
2c) Mexico-US border crossing Scams
There is no such exit fee while returning from the country, you just only have to present your passport along with the Forma Migratoria Multiple(FMM) or tourist card. But in reality, some of the immigration officers right at the border will ask to pay something around 200 Pesos along with the FMM. It's a kind of scam for plundering the tourists across the world and you should be prepared for the same.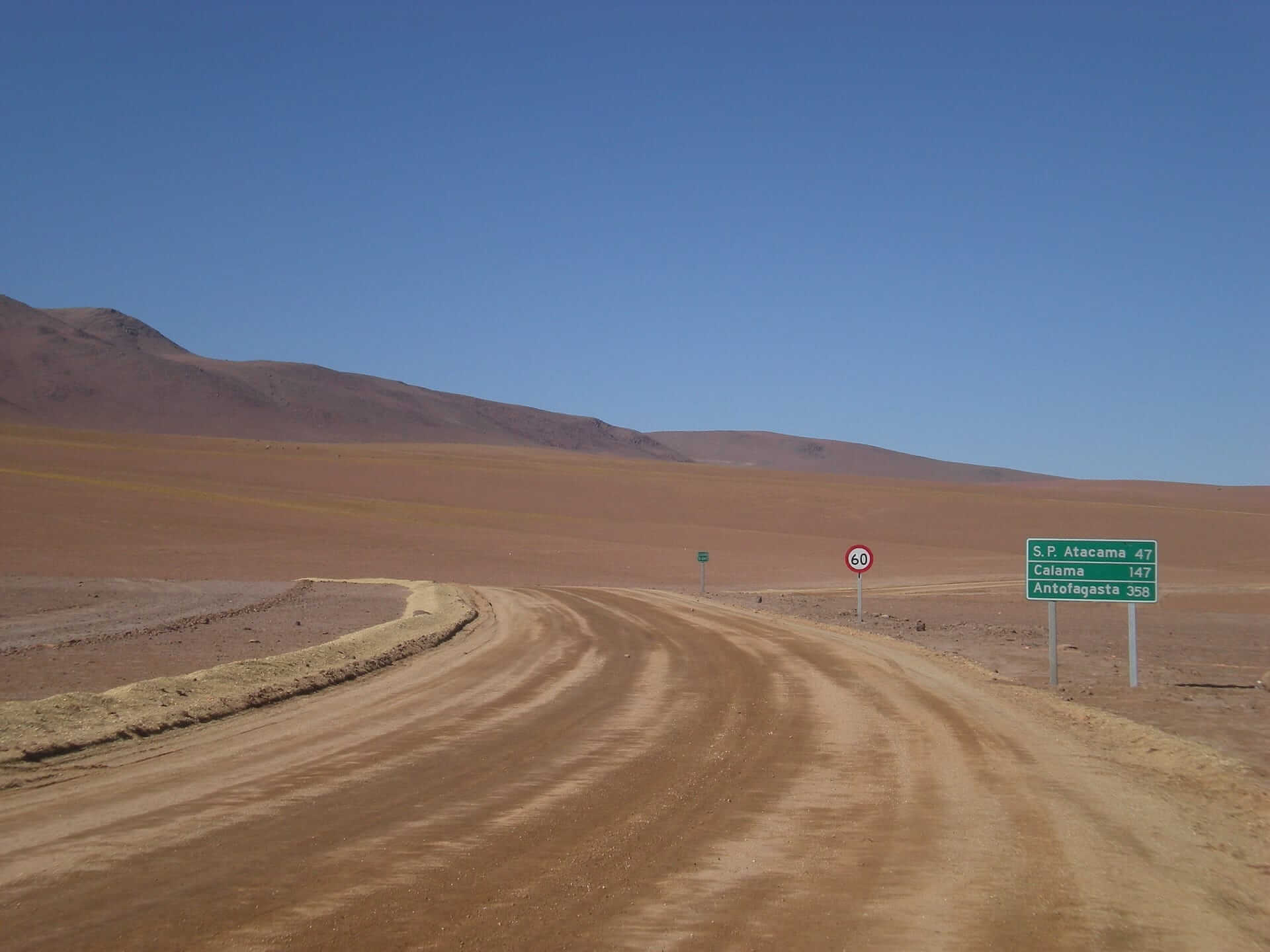 3) Border crossing Chile to Bolivia
If you plan to cross Chile to Bolivia, then the 4×4 vehicle will take you directly to the edge and ensure that it connects to your bus. Bring more Bolivians, as immigration will likely charge you for the exit stamp. It's one of those "unofficial accusations," so it's up to you to decide whether to discuss it. Crossing into Chile may seem complicated (many regulations, strict police officers).
The two commonly used border crossings are:
a) Between Colchane in Chile and Pisiga in Bolivia:  located at 3,695 meters (12,120 feet) near, Salar de Coipasa.
b) Hito Cajon crossing near San Pedro de Atacama – where, both countries carry out customs and immigration procedures in the same building at this intersection
3a) Border crossing fees
If you plan to pay the visa fee at the border, be sure to bring in new US dollars or Chilean pesos; They do not accept marked or broken banknotes. There is no debit card and credit card acceptance. There are no taxes or fees to pay to enter or leave both countries (except for US citizens who require a paid visa to enter the country).
3b) Things to Watch
A completed and signed visa application form. Passport valid for six months until expiry
2 copies of the passport information page
A printed copy of the yellow fever vaccine (front and back)
Proof of funds or hard copy of the bank statement (3-month value)
Proof of travel forward A printed hotel reservation Detailed printed itinerary of your time in Bolivia
2 copies of a photograph of 4 cm x 4 cm or passport size.
3c) Chile-Bolivia Border Crossing Scams
Mostly in Latin American countries you do need an immigration certificate that covers your trip detail your entry date to the country, duration of stay along with your passport. Not having this, is like evading the immigration rule of the country. In such cases, you have to pay a fine of 50 Boliviano but the officer may urge you to pay 300 Boliviano.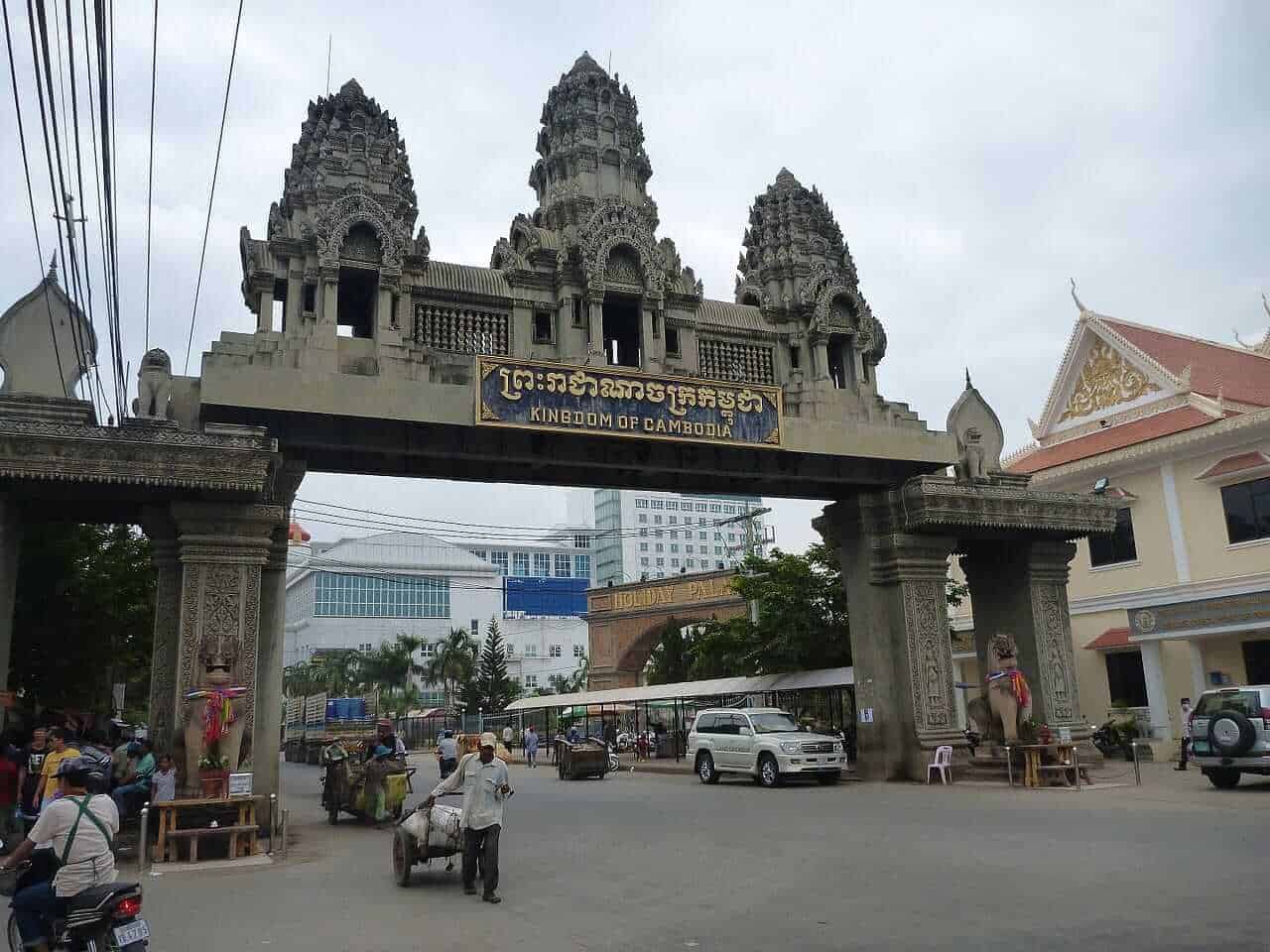 4) Border crossing Thailand to Cambodia
The border town of Aranyaprathet, Thailand, is the transit point to go from Thailand to Cambodia. Be patient and prepared for long waits, as it is a commonly used crossing point, and can take between 2-5 hours. On crossing the border, you get buses to your intended destination in Cambodia.

4b) Boarding fees
The visa to Cambodia costs 30 USDs , but there might be cases where middle-men approach you, and try to take 10-15$ more, claiming the visa fee to be higher. Better, rely on dealing directly with government officials and verifying the costs accordingly.
4c) Things to Watch
In addition to paying the US dollar visa fee to obtain a Cambodian visa upon arrival, visitors must provide the following documentation.
Valid passport for at least six months or more.
And passport with at least two blank pages for stamps.
A full form application (if provided on the plane, at the airport or the border crossing point)
A passport photo (if you don't have one, you have to pay a small fee to scan the passport)
The address where you intend to stay (will be your hostel)
4d)  Thailand- Cambodia Border Crossing Scams
The Thailand- Cambodia border crossing is filled with scams and swindlers.
There is no fee for the visa form, and in case anybody tries to charge you for that, then it is a scam and better to move on. On the Cambodian side, in Poipet, you may find several visa offices along with immigration officials, but they the scammers and you need to avoid them.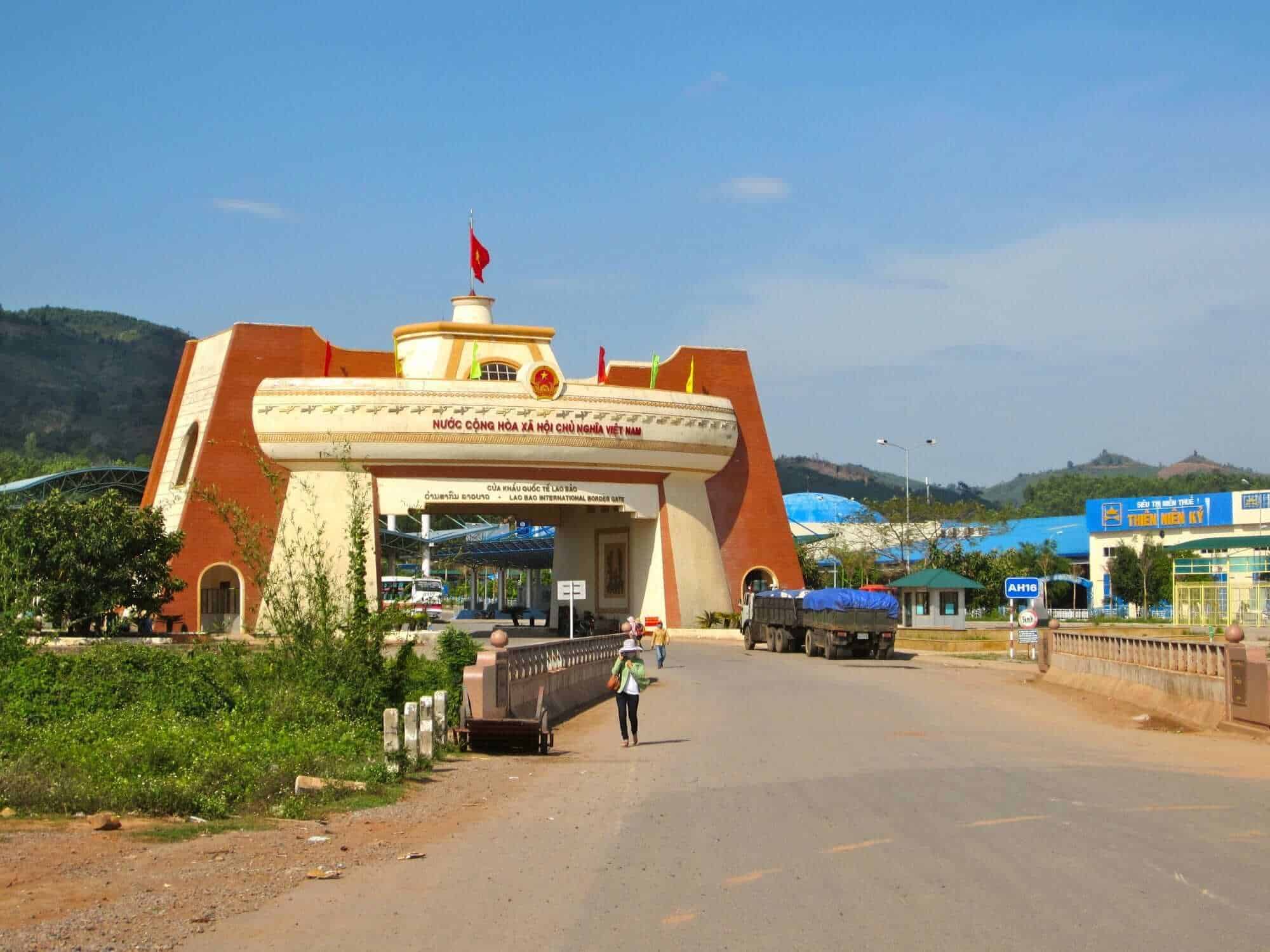 5) Border crossing Vietnam to Cambodia
There are multiple border crossings between Vietnam and Cambodia, with Visas on arrival available in most of them.
The main border is Moc Bai – Vietnam to Bavet – Cambodia
The border crossing Le Thanh – Vietnam to O Yadao – Cambodia
Border crossing is Tinh Bien – Vietnam to Phnom Den Cambodia
Crossing the border is Xa Xia / Ha Tien – Vietnam to Prek Chak Cambodia
5b) Border crossing fees
There is no departure tax if you use an overland pass. If you fly from Cambodia, the departure tax is now included in the ticket price. The visa on arrival is available at most (if not in all) land and river crossings. The payment of these visas is in cash; it is possible to pay in US dollars or Vietnamese Dong. The permission (there may be some local variations) is around the US$36.
5c) Things to watch:
To apply for the Vietnam eVisa, citizens of eligible countries must provide their data and passport information. You will need to answer questions about your health and your travel plans.
One of the 81 eligible countries from a valid passport
A digital scan of the biographical page of the passport a photo
digital passport
A debit or credit card
An e-mail address
Vietnam eVisas are accepted at 33 ports of entry.
5d) Vietnam- Cambodia Border Crossing Scams
You may come across some forged police officers who demand your passport and find slip-ups unnecessarily and ask you for a significant fine. On the other hand, if anybody approaches you for helping in avoiding local bank fees for a transaction then do not heed at all. It is a routine scam to scan traveler's debit cards, PIN numbers, and drain money from the account. Hence never let anyone enter into the ATM if you are doing the transaction and be careful about your card and secret PIN.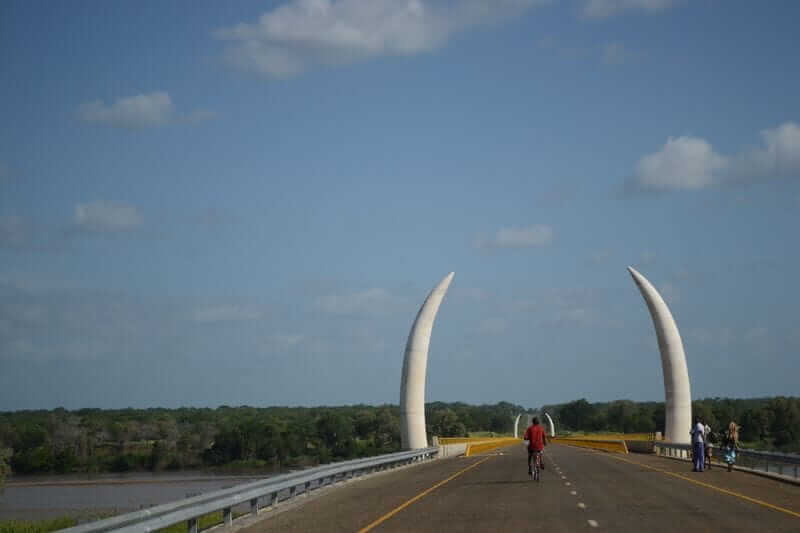 6) Border crossing Tanzania and Mozambique
The main border crossings from Tanzania to Mozambique are located on the Unity Bridge on the Ruvuma River in Negomano or on the Unity Bridge 2 in Menomonie, via the vehicle ferry.
On the Mozambique side, there are multiple options to move across, once you reach the border crossing at Namiranga. Normally a bus from Palma or Moçimboa da Praia in Mozambique takes around 3 hours and US$10:
a) Cross the border with the ferry (around 22 cents)
b) Speedboat for passengers only ( 44 US cents)
c) Or, canoeing (the US $ 2) if other services are not currently operational.
Travelers can cross borders by bus or in their vehicles also. Those arriving from Kenya, Uganda or Rwanda on the main routes can take a bus that will take them across the border, although they will have to disembark on both sides to complete the visa formality.
6b) Things to watch
Completed application forms (these forms must be sent to immigration). Prepare the destination address and host contact details (if applicable) in Mozambique, as you will be asked for this information.
Yellow fever vaccination certificate.
Round trip ticket. They didn't ask for a return ticket, but it's better to have it in case they never know
Once on the border with Mozambique, send the completed application forms together with the valid passport
Pay the applicable visa fee.
They will take you to a separate room where they will collect your fingerprints and take your photo.
Your visa will be printed in a few minutes and will be labeled accordingly in your passport, so make sure you have at least one blank page in your passport.
You will be given an official receipt 6. You will also provide an authorization butt to be given to one of the officers when he leaves the border.
6c) Tanzania- Mozambique Border crossing Scams
It is better to opt for eVisa which offers ease and transparency. You can also obtain a visa on arrival directly at the border but many a time the scam game begins here. Primarily you have to wait for a long time in the queue and you may have to pay $160 per visa instead of $30 to cut the queue and cross the border effortlessly.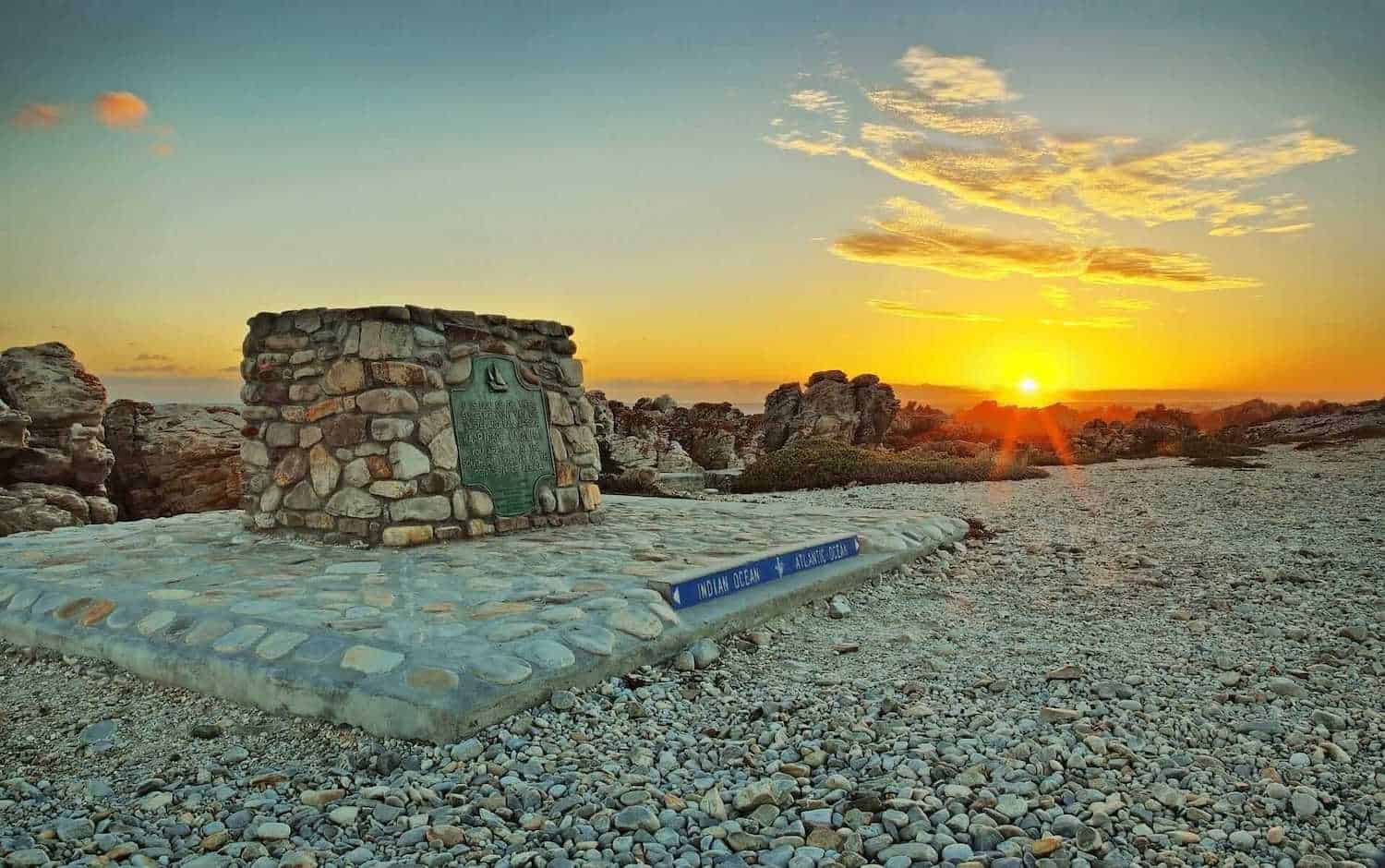 7) Border crossing South Africa and Botswana
Multiple border crossing posts:
• Twee Rivieren
• Middelputs
• McCarthy's Rest
• Makopong
• Bray
7a) Border crossing fees:
For a single entry- P50
For a return trip -P90
For road tax (disc must be shown, valid for one year) -P20
For third party insurance -P50
For a journey back through one of the Botswana border posts -P180
7b) Things to Watch
South African citizens will not need a visa to cross a Botswana border post.
NOTE: if you travel with an emergency passport or any other travel document other than a passport, you will need a visa.
Driving license: South African and international driving licenses are accepted.
Vehicle insurance: Insurance should do, and it's valid for 30 days.
Vehicle registration documents: if the vehicle is yours, a certified copy of the vehicle registration/license documents is acceptable at border crossing points. It must accompany by a letter from the bank authorizing you to bring the vehicle across the border and must indicate the dates. A Commissioner on oath must sign both the bank letter and copies of the license documents.
Certificate of clearance: A temporary import permit (TIP) is required to bring a vehicle to Botswana. You can buy it at the Botswana border post.
Indication of origin: your vehicle must have a ZA label, which indicates that they are foreign vehicles registered in South Africa.
7c) Scams in South Africa- Botswana Border Crossing
If you want to exchange the currency near border crossing then you have to be extra cautious. Some local businesses around the border exchange your money at an abysmal exchange rate. Hence access your urgency and then only think of money exchange.
Hope this guide helps you if and when you want to cross borders.
Happy travels:)