Home » Destination Guides » 5 days in Burma – things to do
Burma, or Myanmar as it is now called, is a vibrant, culturally-gifted country, nestled on the coast of the Indian Ocean in Southeast Asia. The mountainous terrain echoes with chants of monks, as Burma is the epicentre for Buddhism in the region. Thick forests, bustling cities, an appealing old-world charm, warm and welcoming people – Burma has it all!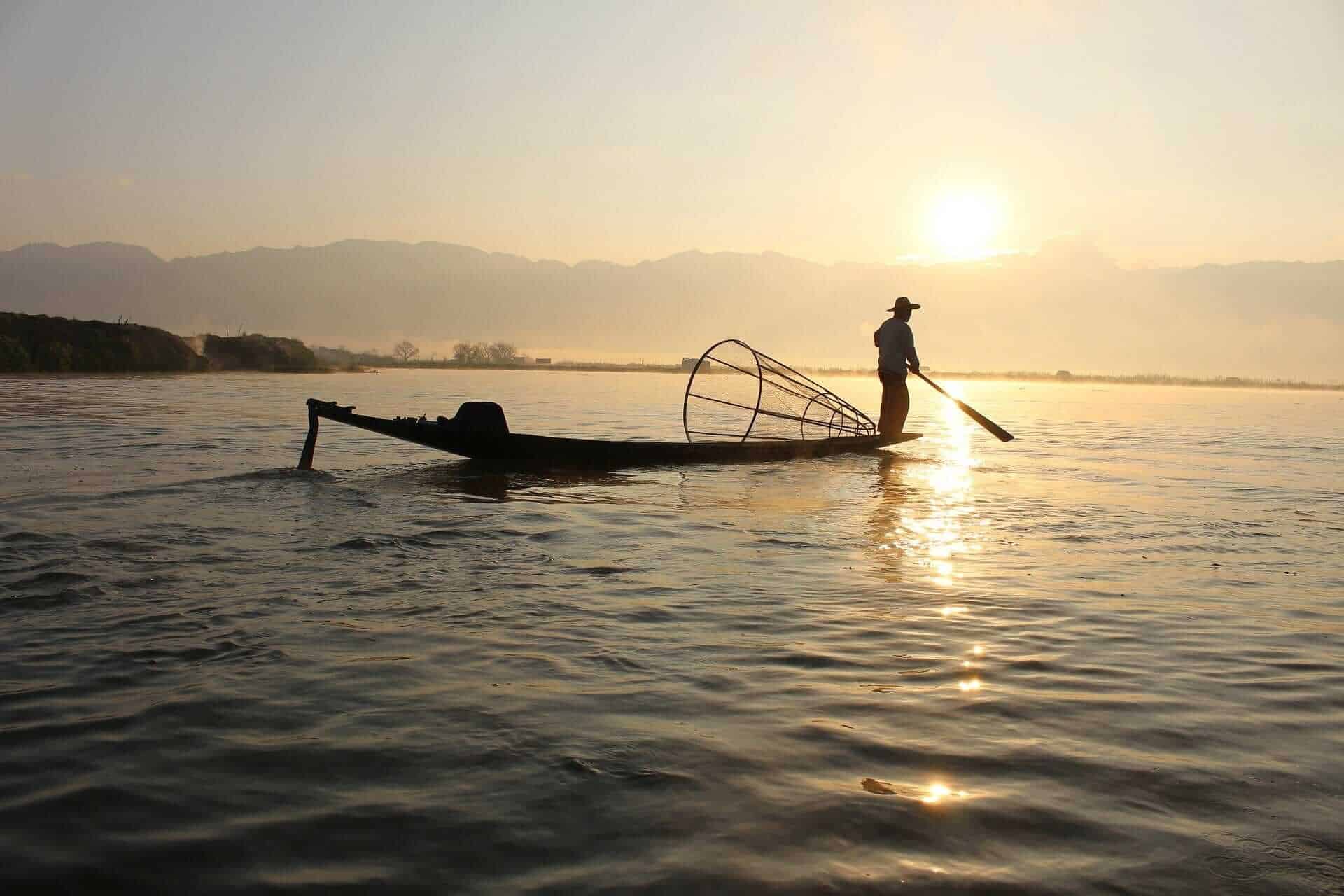 However, Burma is not a country where you can simply pop in and start exploring. Due to its political atmosphere, the tourism industry in the country has only just started flourishing and demands some vigilance on the part of the traveller.
So here is what you should know while planning your vacation in Burma.
1) Best Time to Go
October-February is the most tourist-friendly time of the year in the country. Temperature is bearable to pleasant depending on altitude. You can comfortably visit tourist locations and sight-see. Thadingyut, the famous lighting festival is celebrated in October. But all places of tourist interest will be crowded. Prices for hotels and amenities may be higher for the same reason. It is advisable to wear a light jacket and keep an umbrella handy when travelling in this season.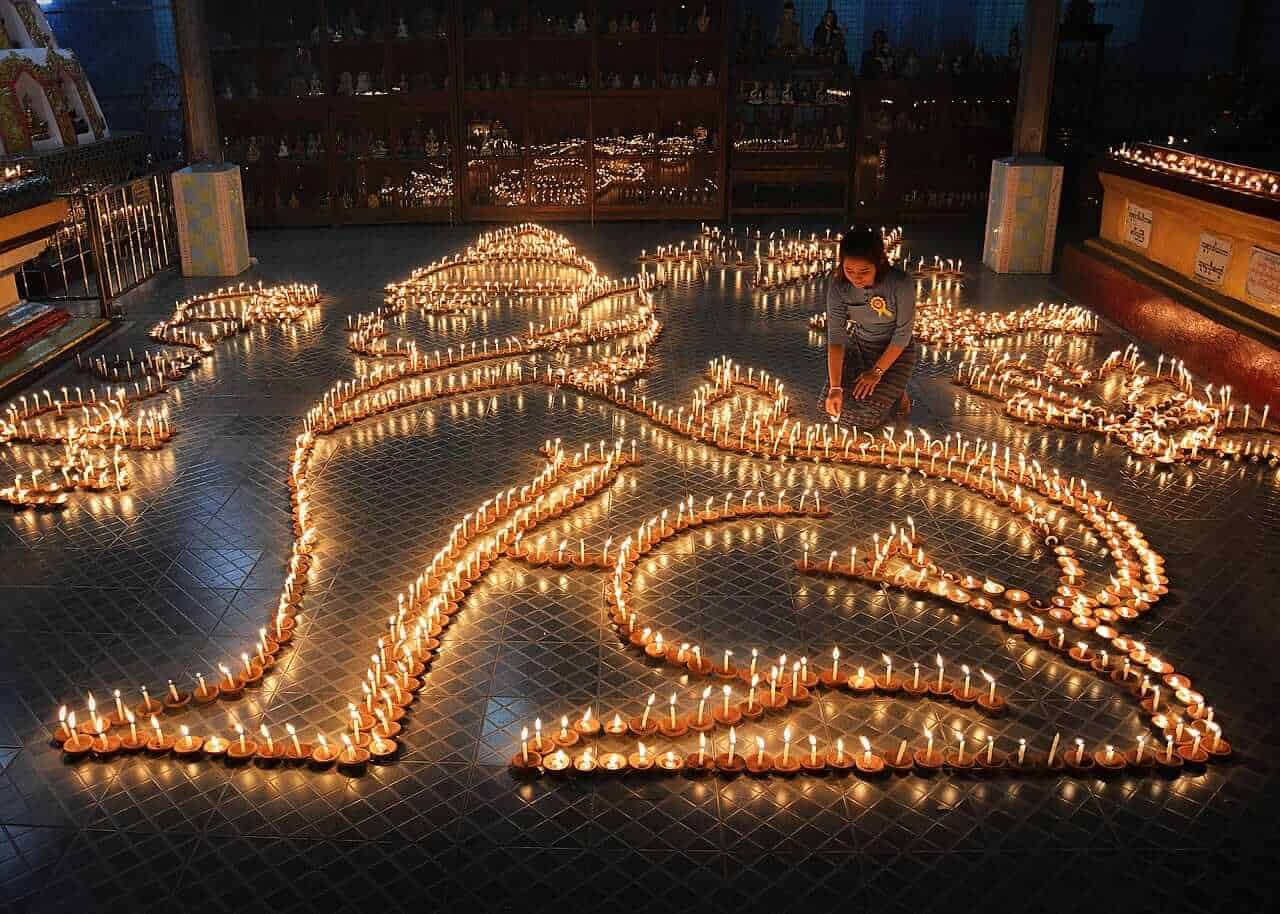 March-May is the summer season and is considerably hot with temperature above 40 degrees Celsius on some days. Sun protection (hats, umbrella, sunscreen) is strongly advised if travelling. Despite that April attracts a throng of tourists for the Burmese water festival. Hotels, buses, beaches are chock-full of tourists then and it may be hard to find amenities if not pre-booked.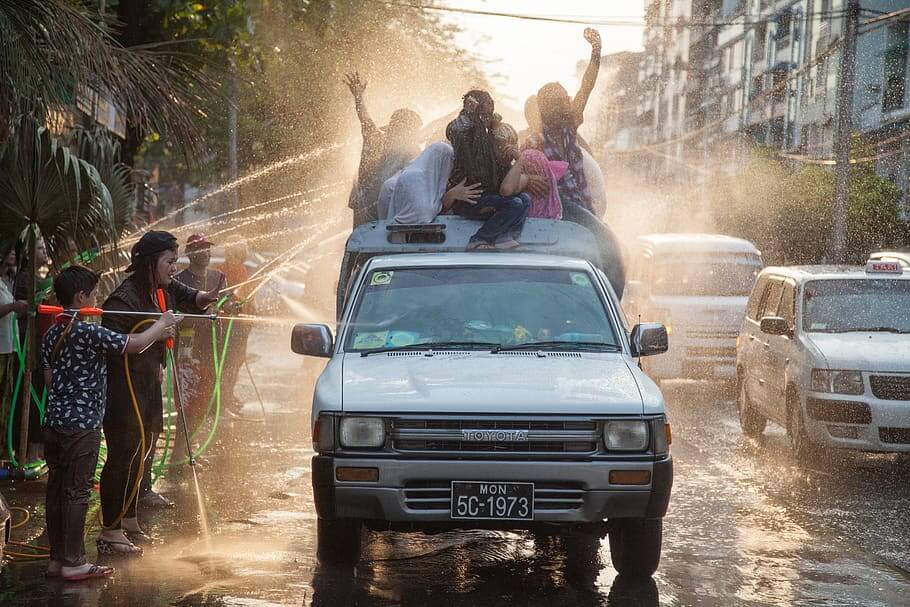 June-September is the rainy season so the temperature is low and cool but heavy rains may hamper with your sightseeing plans. On the upside, the tourist footfall during this time is low. So on low-rain days, you can visit popular locations without the usual crowd. Umbrella and raincoats are indispensable if stepping out in this season.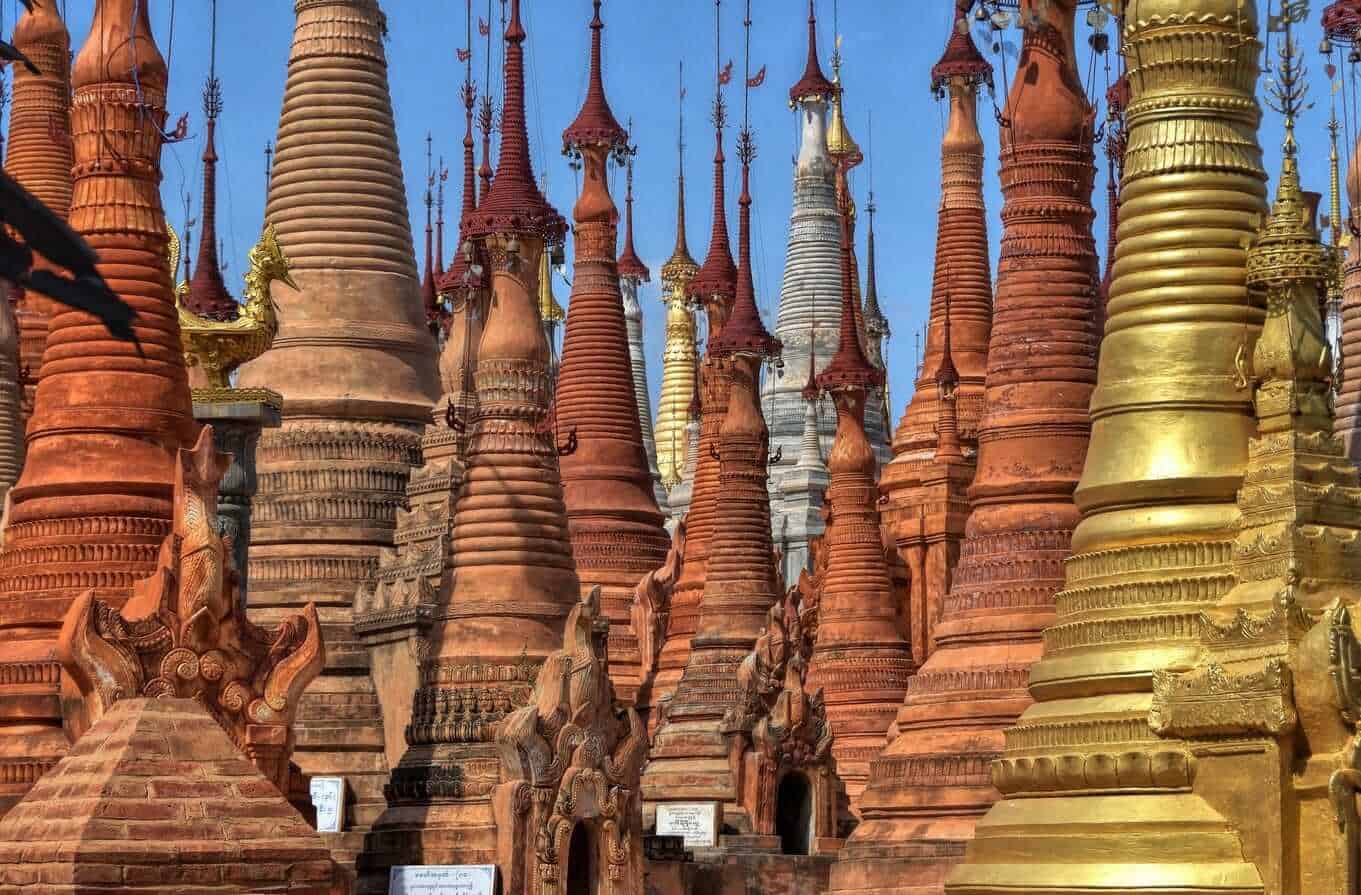 2) How to Reach and Travelling
Burma is not accessible through train or bus from any nearby country. So the most popular and easy mode of transport is airways, through the three international airports: Yangon, Mandalay and Nay Pyi Taw.
When booking an air ticket for Burma, remember:
You will need an e-visa, available on Myanmar's official e-visa website for a fee. The visa will be approved between one and three days. On the same website you can also check if travellers from your country are eligible for this e-visa. Once you land, you will need to show a print-out of the same to the airport officials and you will be good to go.
It is economical to fly into Myanmar from a neighboring Southeast Asian country as the fares are cheaper. Also, Yangon International Airport is a cheaper option than the one at Mandalay.
As for on-land travel, there are some border crossings to Burma from Thailand, China and India (none from Bangladesh or Laos). You can get useful information about border crossings here. You will need a visa for this too. In addition you will have to declare a preferred entry point on the visa application.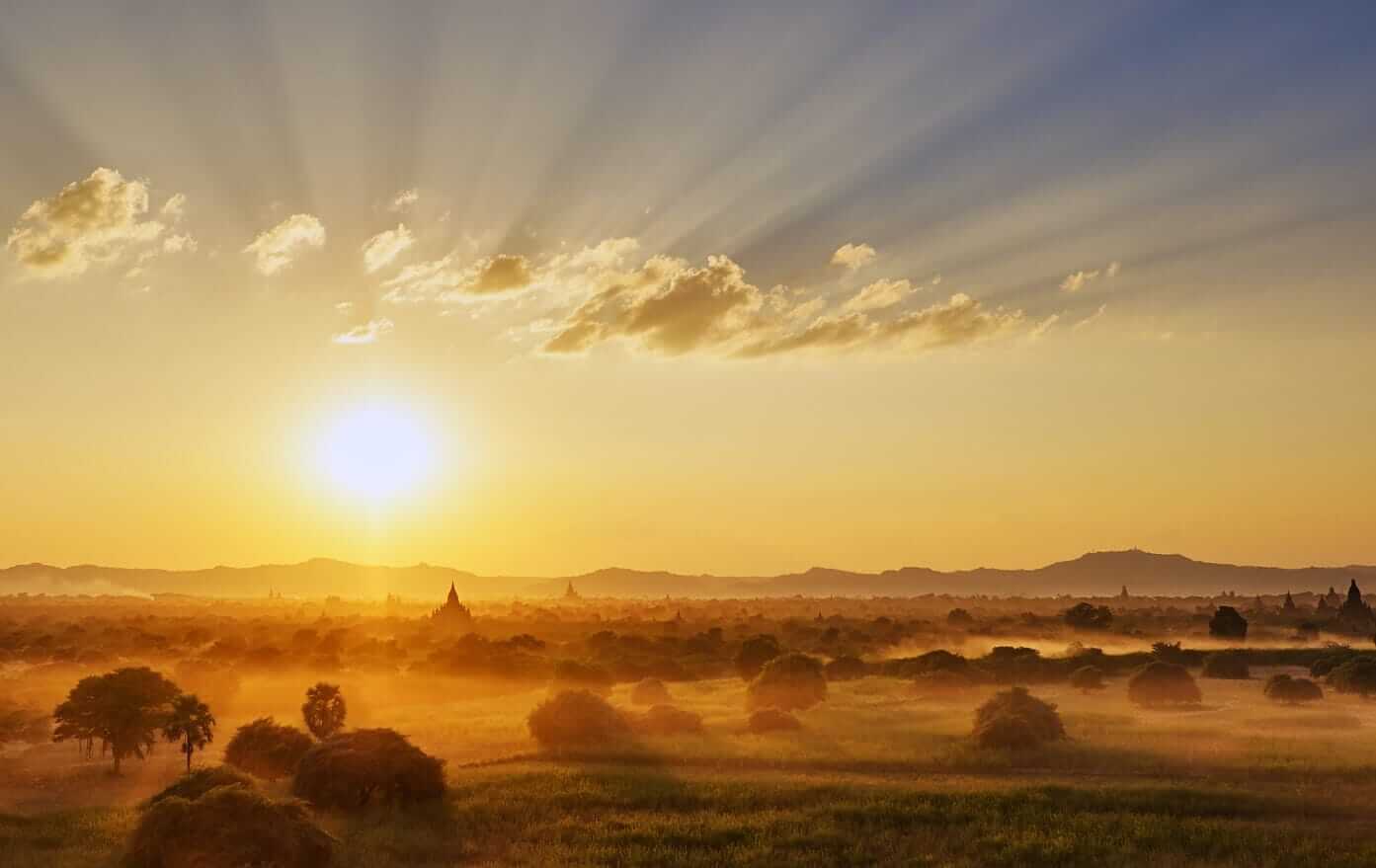 3) Locally:
When travelling in a city, you will not find a strong public transport system. So the next best bet are taxis. However, you may find them exorbitantly priced for tourists. It is advisable to book taxis for the day and negotiate the price. Another option is to hire e-bikes (electrically-charged bikes) to get around.
When travelling between cities, air travel is the more economical option. Burma operates several local airlines and you can book tickets for these from booking agents across cities.
You can take a bus to travel from one location to another. There will be several vendors and you can choose an option based on level of amenities and price. It is a good option if you don't want to lose time travelling, because these buses travel overnight.
Boats are an interesting way to travel here. You can book tickets through travel agents at your place of accommodation and they may charge a convenience fee for it. Alternatively you can find vendors' websites or Facebook pages to book without a fee.

Yangon, Myanmar (Burma)
4) Costs
Since the tourism industry in myanmar is still up and coming, it is more expensive than other Southeast countries. Local businesses view it as a 'development fee'.
Prices for accommodation will be considerably hiked during peak tourist season. It will also be difficult to find rooms. So it is strongly advised to book at least a month in advance of peak season to avoid overpaying.
Street food does not have as wide a variety as seen in other southeast Asian countries. But it is interesting, easily available and most importantly, affordable. Western foods, like pizza, cost considerably more so try to stick to the local cuisine if you can.
Cash and ATMs: The US Dollar and domestic currency, kyat, are commonly accepted. Vendors are fussy about dollars so make sure that your notes are new, crisp and unstained. They also decide the exchange rate on the spot, so it may be cheaper to use the local kyat. If you need to exchange currency, do so at international airports or in big cities to ensure that you are not cheated. It is also advisable to keep cash handy instead of relying on cards.
ATMs can be easily found and are usually stocked. But they do levy a convenience charge per transaction and allow you to withdraw only $150 at a time. So plan your expenses accordingly.
5) 5 Day Itinerary
Day 1: Arrive in Yangon
Check into your accommodation, freshen up and set out to explore the city. Remember to dress modestly and according to the weather. A trip to the legendary Shwedagon Pagoda is indispensable. You will also be able to appreciate colonial architecture and the old-world charm of Burma here.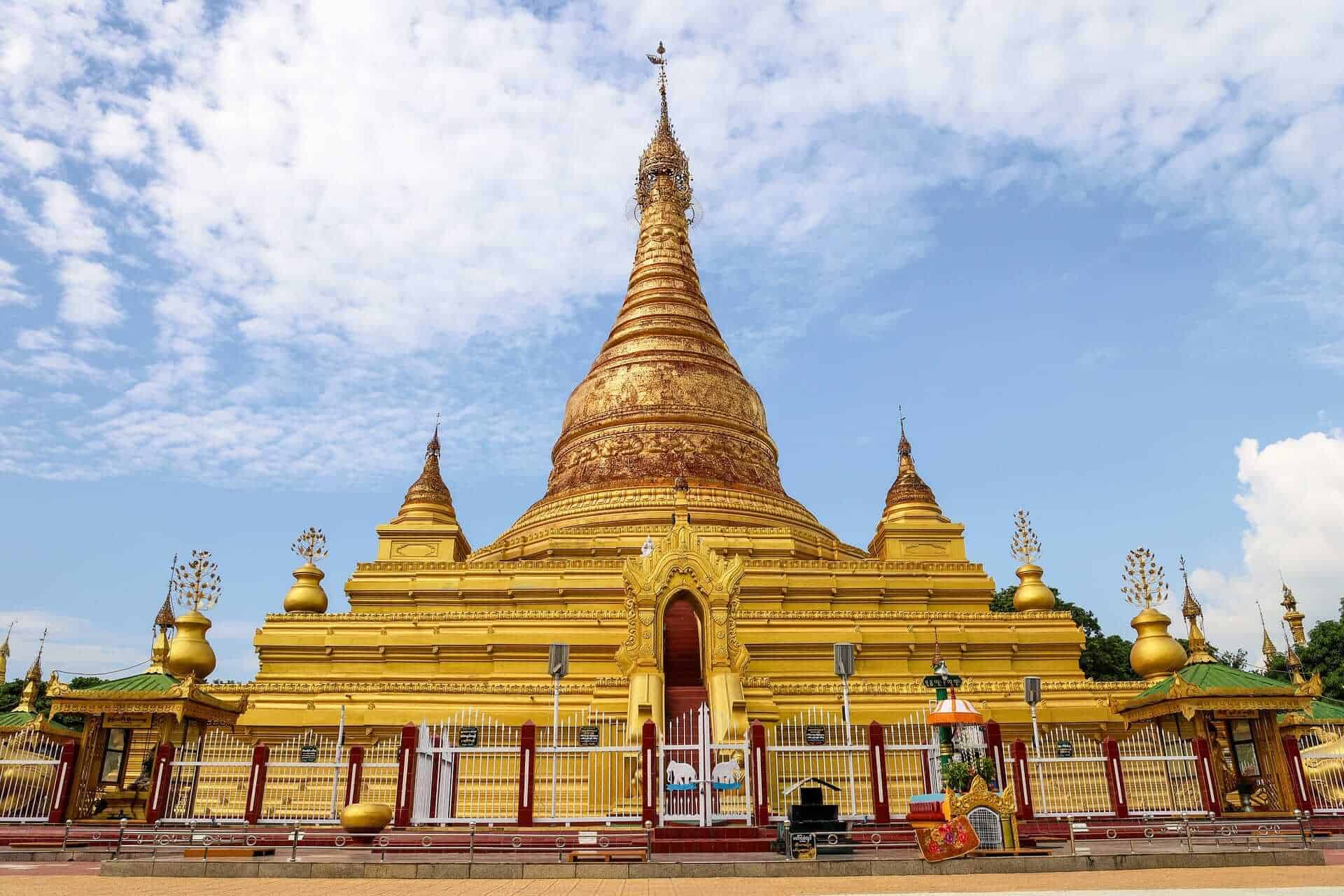 Day 2: Yangon to Bagan
Opt for a traditional Burmese breakfast, preferably Mohinga (rice and fish based national dish of Myanmar). You will also find vegetarian options. Proceed to book a local airline ticket to the majestic temple ruins in Bagan. The location is best explored on a hot air balloon (though pricey), that can be booked on-site.Watching a breath-taking sunset or sunrise here is a bonus! You can also explore local market places, like Nyaung U, to get a taste of the local culture.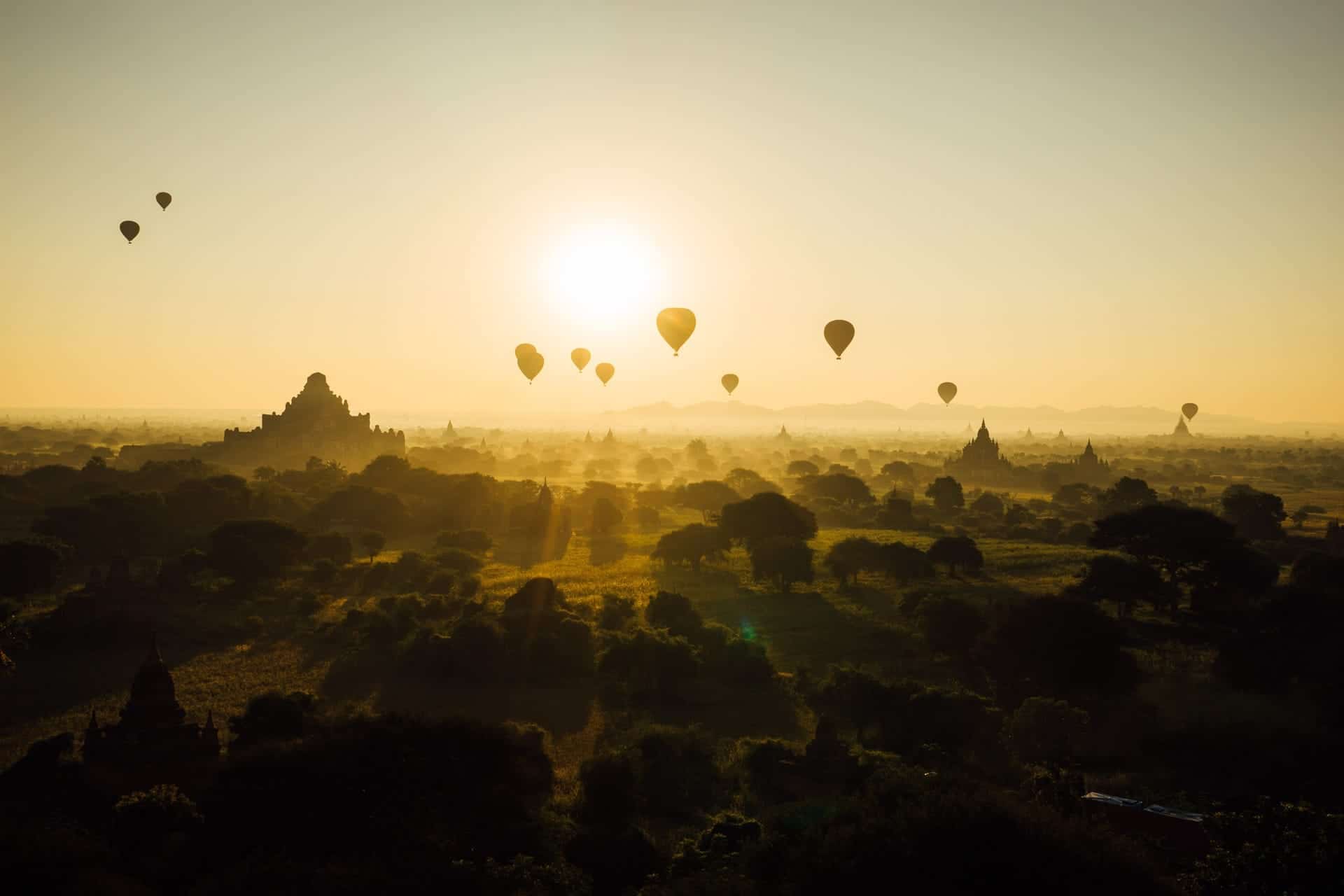 Day 3: Bagan to Mandalay
Wake up early to see the sun reveal ethereal temples from their foggy silhouettes- an incomparable sight. Later in the day, you can take a tour around Old Bagan, which will transport you to its glorious ancient days. Post lunch, you can catch either a flight or bus to Mandalay, depending on your budget. You can start a walking tour of the city, or visit unique sites like the Kuthodaw Pagoda (which has 729 stupas with inscriptions, each forming a page of the world's biggest book!). Also make sure that you visit popular restaurants and explore the cuisine.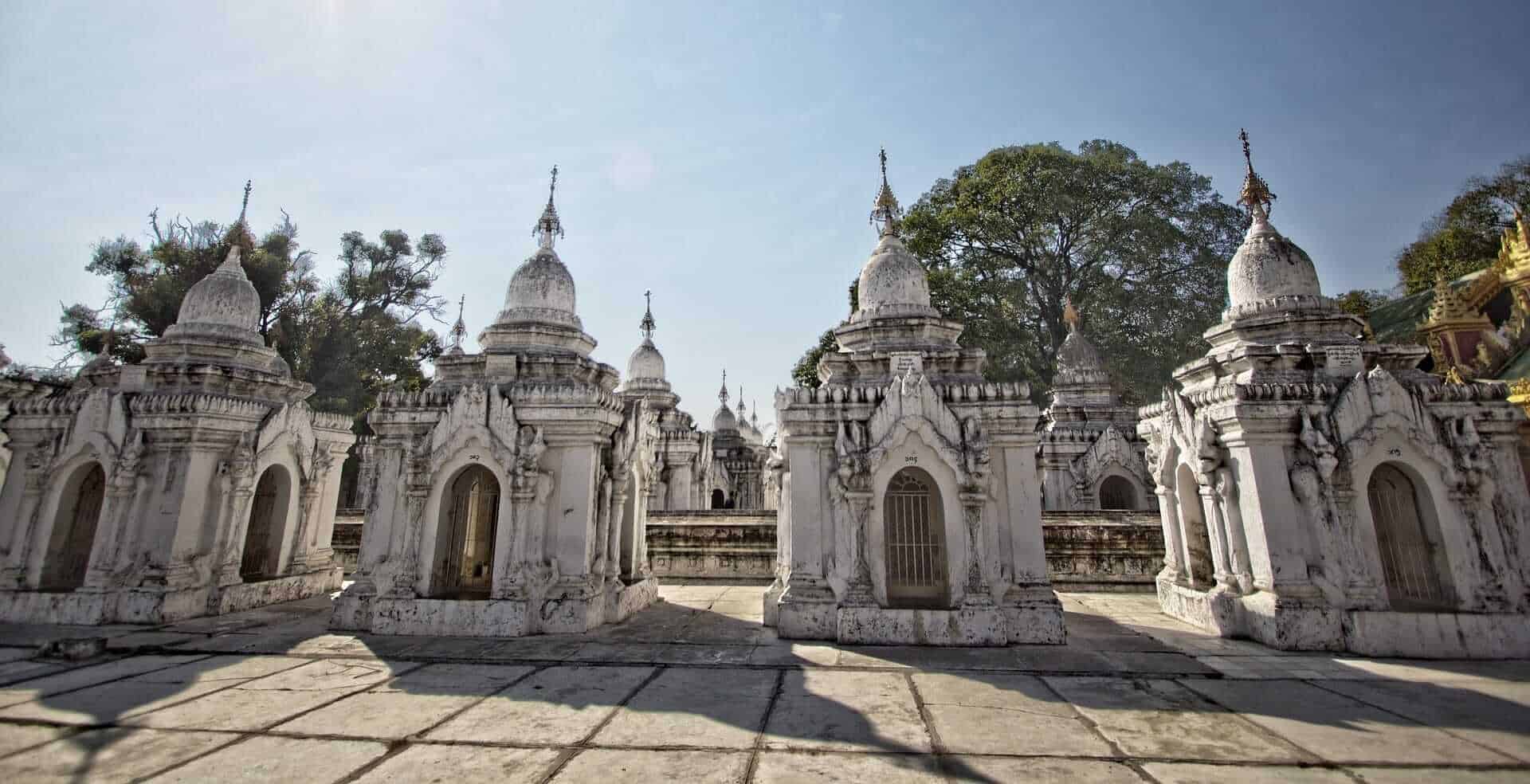 Day 4: Mandalay-Yangon
Hire a day-taxi or e-bike to visit sites like the Amarapura Monastery, Inwa Ava, and one of the world's oldest teak bridges, U Bein. Once you explore Mandalay to your heart's content, travel back to Yangon via flight. Here, you can go exploring in local markets like Thiri Mingalar, or watch a traditional performance show at Karaweik Palace.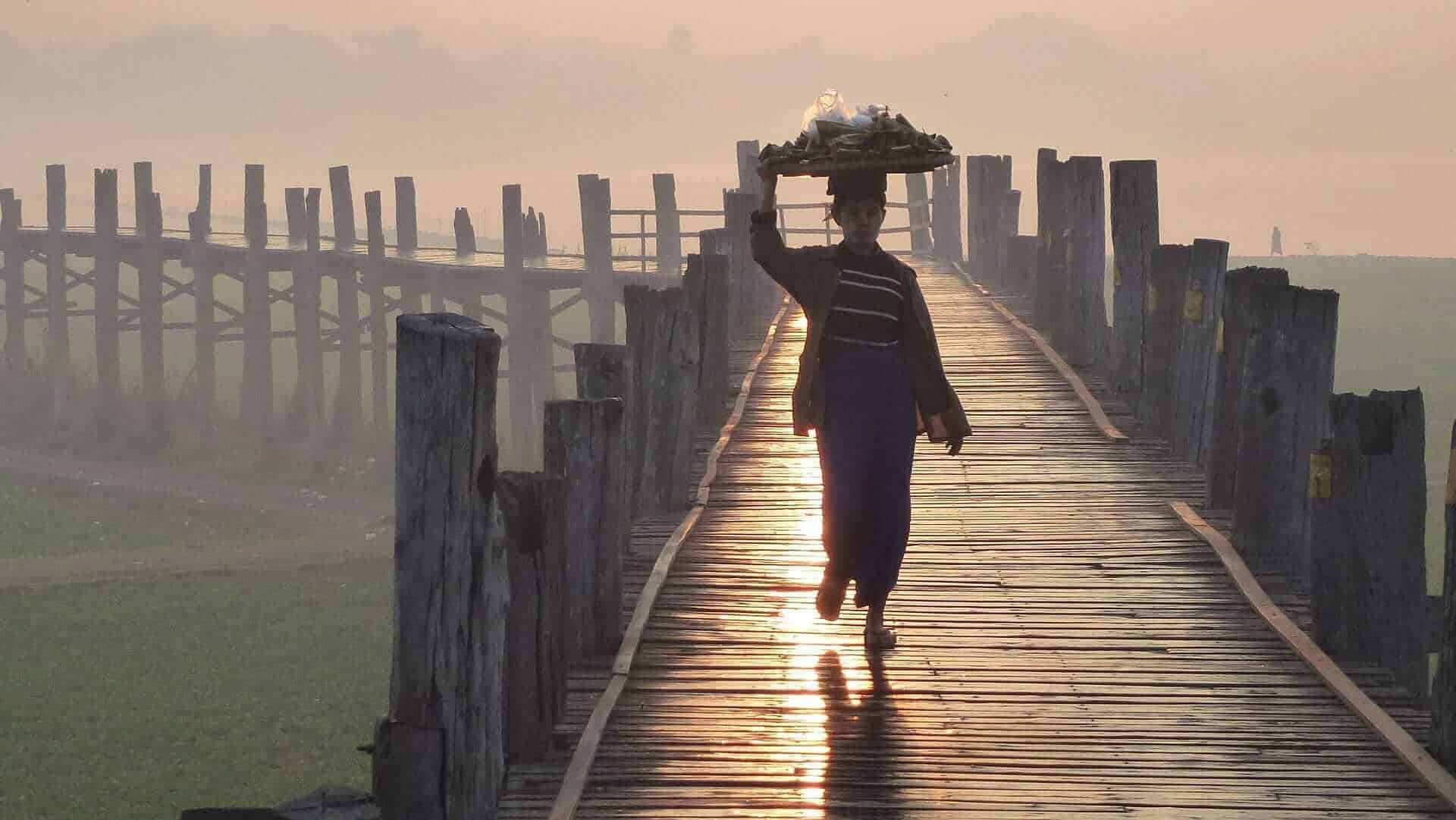 Day 5: Yangon
Take it easy on your last day in Burma and go souvenir shopping in local markets. If you do feel adventurous, you can travel 4.5 hours to Bago and see the gravity-defying Golden Rock at Mount Kyaiktiyo which is also an important religious site.
6) Things to remember:
Not all places in Myanmar are accessible to tourists. Check in advance if you are making your own itinerary.
A lot of tourist sites in Burma have religious significance for locals. So make sure you wear appropriate clothes and are respectful.
Burma does not have a considerable nightlife and most places will close by 9. Plan accordingly so you are not left stranded.
Myanmar is relatively safer for women travellers but taking necessary precautions is advisable.