Our destination guides introduce a city at a time, to aid potential visitors navigate through them. In this edition, we introduce the second largest American city representative of its West Coast: L.A. in southern California.
Tourist Attractions
Los Angeles has both nature and glitz. For stellar views of the city, hike or drive up to Griffith Park, and stop by the Griffith Observatory for a view of the famous Hollywood sign. Elysian Park is a lesser-known vantage point great for hiking. It is situated next to the Dodger Stadium and in the buzzy neighborhood of Echo Park. If you're into being active, these additional suggestions for getting active in the city may serve you well.
The Getty Villa can take a whole day for museum lovers and is also in an absolutely wonderful neighborhood Pacific Palisades, near the magnificent Malibu coast. LACMA is another absolutely worthwhile immersion into the artistry L.A. showcases, as is The Broad. The latter is filled with contemporary artworks, while the exhibition varies for the former.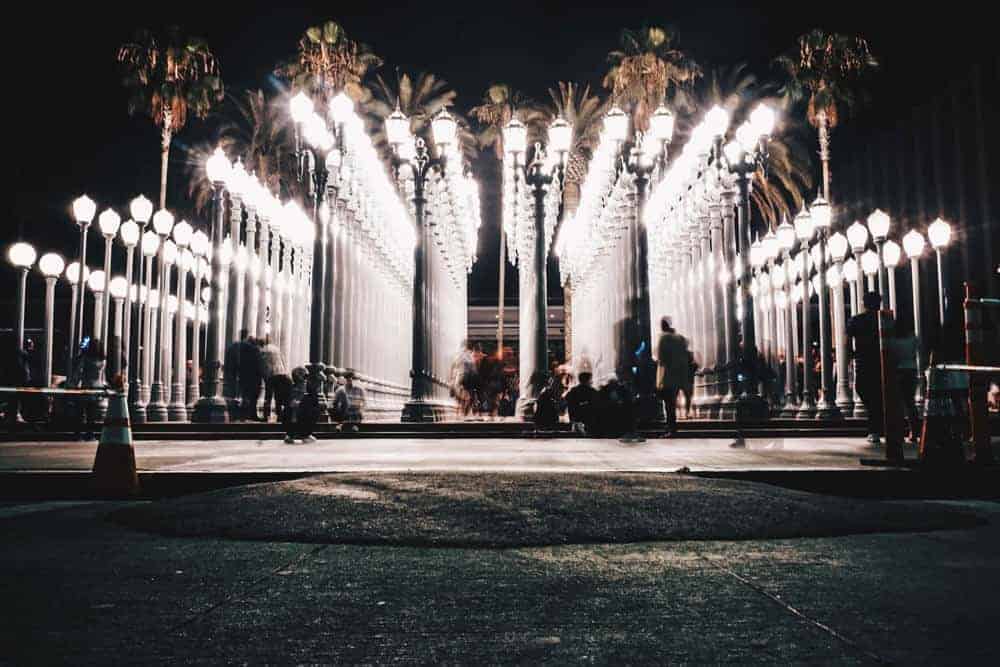 Speaking of arts, the DTLA (downtown) Arts District and Melrose Ave. near West Hollywood visibly pop with creative vibes. Both areas have an eclectic array of restaurants for some grub. Go to Urth Cafe for a classic Californian brunch.
Authentic / local eateries
El Taurino

: Pricier, fancier Mexican food renderings prevail in California – most versions of which one can't go too wrong with. However, a taste of El Taurino shows one what 

Mexican

cuisine is

really

about. A rough joint where partygoers can be seen munching in the after hours or indulging in a surefire hangover cure, El Taurino is always bustling.

In true reflection of L.A.'s diversity, ethnic food transformations are always trending. As neither Latinos nor Korean-Americans are a minority in California (as L.A.'s biggest American K-town presence attests to), it's only natural for the

Korean-Mexican

taco

fusions

to have struck big. Roy Choi is the renown for his iconic taco trucks and now his brick-and-mortar,

Kogi Taqueria

.

Koreatown is teeming with barbecue joints (short-handedly referred to as K-bbq) – enjoyable not merely for a meal but the whole experience (usually accompanied by

soju

, the green-bottled alcoholic drink Koreans love with their meat). While its most meat-grilling restaurants are satisfactory,

Kang Ho-Dong Baekjeong

and

Eight Korean BBQ

 cater well towards non-Koreans both in terms of taste and service.
Local experiences
If you're a beach person seeking somewhere less crowded than Santa Monica (its pier & 3rd St. Promenade), Venice Beach gives you a nice feel of the classic SoCal lifestyle and culture. Venice could be more for skaters as you'll see tons of them, but the bohemian atmosphere can be enjoyed by all.
As the case may be for any large city, it's tricky to place what defines a typical Angeleno's experience, due to the sheer diversity of social classes and ethnicities that have reigned historically.
Want to set yourself apart from the typical tourist? Try out these lesser-known adventures that are typically unheard of. For even more insider tips you'll infinitely appreciate, pick a local's brains through the Talk Travel app.
Transportation
Uber/Lyft is widely used, and

Lyft

is generally known to be cheaper with less surge prices and etc.

The subway/

Metro

runs to some nice places like DTLA, Hollywood, Little Tokyo/Arts District and Culver City. With an

extension completed last year to reach Santa Monica, more people utilize it than the past. Though it isn't entirely safe, it won't feel too threatening during the daytime.

The buses are even less recommendable; utilizing them is virtually unheard of amongst middle-classed L.A. residents.
Destinations worth venturing out to
A naturesque getaway approx. 2 hours away from L.A.,

Big Bear Lake

is a mountain resort with chilly ski/snowboarding seasons unlikely of California.

Close to

Palm Springs, Joshua Tree

is a national park in the deserts frequented by campers and hikers.

For a genuine feel of the Old West, visit

Death Valley

. Whether you're a photographer, hiker, nature-chaser or just another passerby, there are different

ways

to enjoy the region.
Expectations vs. Realities
Being a car city, everything is very spaced out. Add to that the below-par public transport (system and usage-wise), and one will find that being with or without a car can make the world of a difference for your L.A. experiences. Due to the geographical sparseness, different neighborhoods have very diverse and often their own distinct feel to them.
Unlike typical big cities, dressing up is usually not much of a thing in L.A. Feel free to use flip-flops year-round, even to relatively upscale places. That doesn't mean L.A. doesn't have its own quirky breed of fashionistas, though. 😉
Extra concerns:
Traveling as a woman or with a child
It is reasonable to be concerned, as L.A. is reputed to be a dangerous city. However, its crime and dangers are tucked away for the most part. From the nice areas which is anywhere outside of south central L.A., one rarely feels unsafe. Just be sure not to walk around Koreatown at night, but that becomes self-explanatory once one sees what K-town is and feels like.
Planning to visit L.A.? You can use the Talk Travel App and directly talk to a local to alleviate your questions. 
Please let us know if you have any other suggestions to be added to this guide.
Happy travelling 🙂
Read about other destination and travel guides from the Talk Travel App team.