Home » Destination Guides » Cairo
The capital of Egypt, Cairo carries definitive blend (or one might say call it a 'clash' instead) of the old and new – in terms of its people's ways of life, customs they abide by and so on. We've all read about Egypt's marvelous ruins and long gone kings and their lavish burials. But not many can picture what it's actually like to be in Cairo. In this city guide, we unearth some of that mystery for you.
Tourist Attractions
Khan El-Khalili: a long-established economic and cultural hub, this marketplace has been – and still is – a good representation of Old Cairo since the 14th century. If the high volume of choices put you at a loss on deciding where to eat, it may be a good idea to grab a bite at the Mena House Oberoi Hotel. Though they serve at the overpriced-for-tourists price, the accessibility of alcohol could provide worthy refuge for some.
The Pyramids of Giza: Whether you opt for a tour or explore on your own, keep in mind that it's a vast expanse of land that could take up a whole day. Though modes of transport will more closely be discussed in its own section, there's an abundance of options to get specifically to the pyramids from downtown Cairo.
In the heart of downtown – precisely Midan Tahrir, or 'Liberation Square' – is the world-renown Egyptian Museum. You won't be surprised to find the world's most extensive pharaonic antiquities' collection here, but will be stunned nonetheless.
Valley of the Kings is another historic site that come close to conveying the pharaohs' sheer power back in the Old Kingdom.
For a visually different flavor of the ancient, visit the Mosque of Muhammad Ali in the Citadel of Cairo. It is the most popular Islamic mosque in the nation, proudly showcasing Ottoman architecture from the medieval times.
Local Experiences
Like most major cities, districts within Cairo each carry a different flavor. Though this city guide will not reach anywhere close to providing an extensive rundown, here are prominent ones and their general characteristics worth referencing.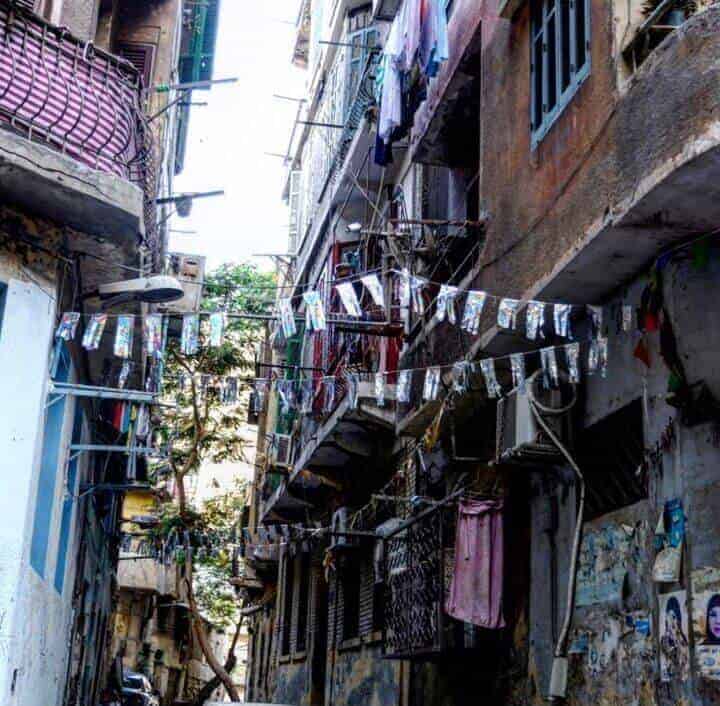 Photo courtesy: Jane Kim
Downtown Cairo, Medieval (or Islamic) Cairo and Old Cairo are self-explanatory labels – the last of which complements New Cairo (or Heliopolis). The last is a rather exclusive wealthy suburb, among the ranks of posh neighborhoods Zamalek, Garden City, and Maadi. The segregation according to none other than wealth (not race, politics or religion) is quite apparent; for starters, compare those regions to Islamic/Medieval Cairo – rich with historical remnants and heritage sites, but not in terms of the residents.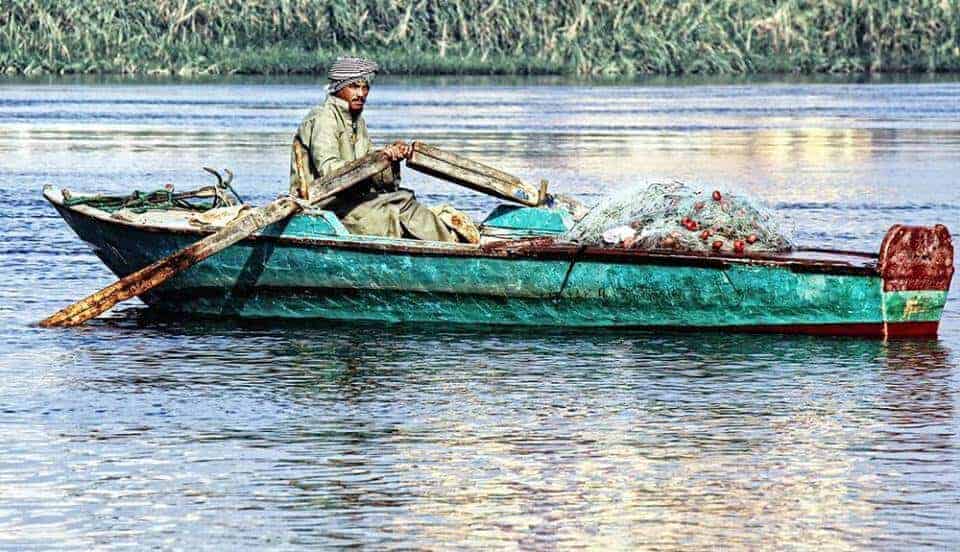 Authentic Eateries
While pork is rarely found, as a majority-Muslim nation, Egyptians' eating times and pattern are also fused with Mediterranean influence. Mezzes (small plates, i.e. appetizers and salads) are ubiquitous, especially at lunch: the biggest meal of the day, taking place in the afternoon (1-3pm).
Sobhy Kaber, Abdo The Butcher and Neama Restaurant are recommendable for generally good Egyptian food, as well as the franchises Arabiata and Gad Restaurants, both at numerous locations. Grilled meat (Egyptian kebab and kofta) are among the usual staples found practically anywhere.

Hamza, Feteera, Al-Haseera and Agina Restaurants offer stellar Egyptian feteer, describable either as layered pastry, stuffed pizza or Egyptian pie. Ideal for breakfasts (as is 'fool and falafel').

Starting from pigeon meat to koshary, Egypt offers cuisines worth exploring. Should you want to add another experiential factor into your dining, try Fel-Felucca where food is served on a boat on the Nile. Visit for dinner for a sunset view guaranteed to take your breath away.
Still feeling a tad indecisive? Admittedly, our words deserve less credit than other Egyptian locals'. With Talk Travel App, it takes no more than a simple question to gather instantaneous, extensive knowledge from an expert of the city.
Transportation
In the midst of what must be either some sort of chaotic order or pure chaos, underlies a functional, decent public transportation system. Though taxis are rarely necessary, in case you resort to one of them, be aware – at the very least – of the three kinds (black, white and yellow).
Now, onto the buses – which too, have different kinds. Microbuses are even cheaper versions of the regular (and already cheap) CTA (Cairo Transport Authority) buses, but are not recommended especially for females. While CTA buses run on scheduled times, microbuses run haphazardly with no apparent patterns.
The metro is not only an integral part of Egyptians' lives; it also holds major significance as the continent's first to be established (or the existing two so far). Some stops/stations are situated underground. With basic knowledge of the region names and a reference to metro lines, the system is easy for visitors to navigate.
Day Trips
Alexandria is a port city two and a half hours from Cairo by car, also accessible via trains (or tours for those who want it all simplified). For the latter option, Egyptian Railways is considered most reliable and efficient and heed this comprehensive timetable. Like Cairo, it too teems with an impressive amount of monuments, museums and ancient structures like the citadel/fortress. If Cairo's got the Nile River, Alexandria boasts a waterfront promenade, the Corniche alongside the Mediterranean Ocean or specifically the Eastern Harbor.
Extra concerns – Traveling as a woman, or with a child
As mentioned above, just be hyper-aware of certain spaces that leave you more prone to be sexually harassed. Realize that similarly to how the streets people of Cairo are adept at taking advantage of tourists' from knowledge of our weaknesses, so too are some ill-intentioned men in terms of foreign women (especially easy to pick out from the different way of dressing). These precautionary words are not to be taken so gravely as to deter anyone from travelling Egypt, even if you're a solo-journeying female. Most times, simply being aware of such harsh realities will instill in you enough vigilance to stay out of such situations.
There's no extra need to worry about taking children to Egypt. With the type of activities Egypt affords for families to enjoy, plus the substantial history lessons to be learnt, kids are sure to have a memorable experience.